This year has been a year to remember -- for better or worse.
2021 is still serving us pandemic lifestyle, with quarantine, remote learning, empty store shelves, face masks, and curbside pickup (which I hope sticks around for good).
With Christmas coming up, it's time to get out your tree and start decorating. And when it comes to decking out your tree, who doesn't love getting a new themed ornament to help commemorate your year?
There are tons of 2021-themed ornaments out there, but here are a few of our favorites. Make sure you order soon -- these ornaments won't last long!
Jump to:
(All ornaments were available at the time of publication. This post includes affiliate links, which means we may earn a small commission if you purchase after clicking through. This does not affect your price.)
---
Best of 2021 Ornaments
These ornaments feature some of the things that made 2021 unforgettable and would be great additions to any tree.
It also might be fun to get a 2021 themed ornament out in years to come and think about the year we thought would never end.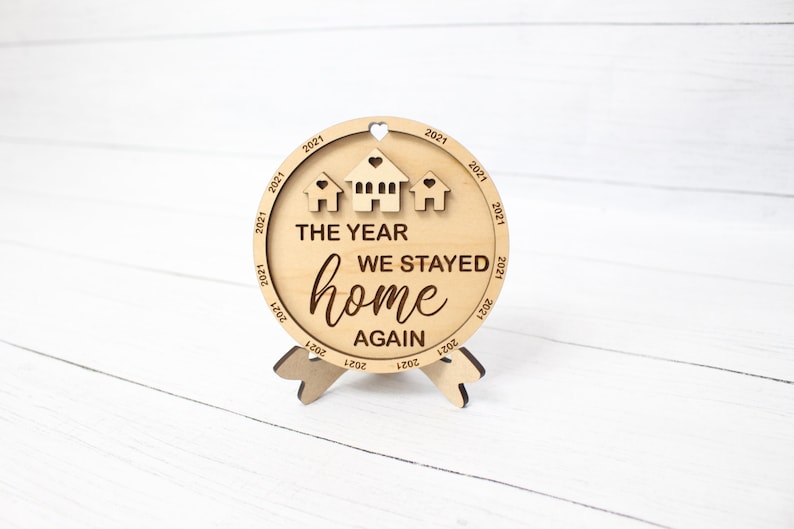 ---
Funny Ornaments
With another year full of distancing and isolation, you've got to keep a sense of humor in order to stay sane. It may have been a dumpster fire, but at least we can all try to laugh through our pain, right?
From a Bernie Sanders ornament (he will never live that down) to every time you got a call about your car's extended warranty (why?!)... this funny 2021 ornaments are sure to make you laugh.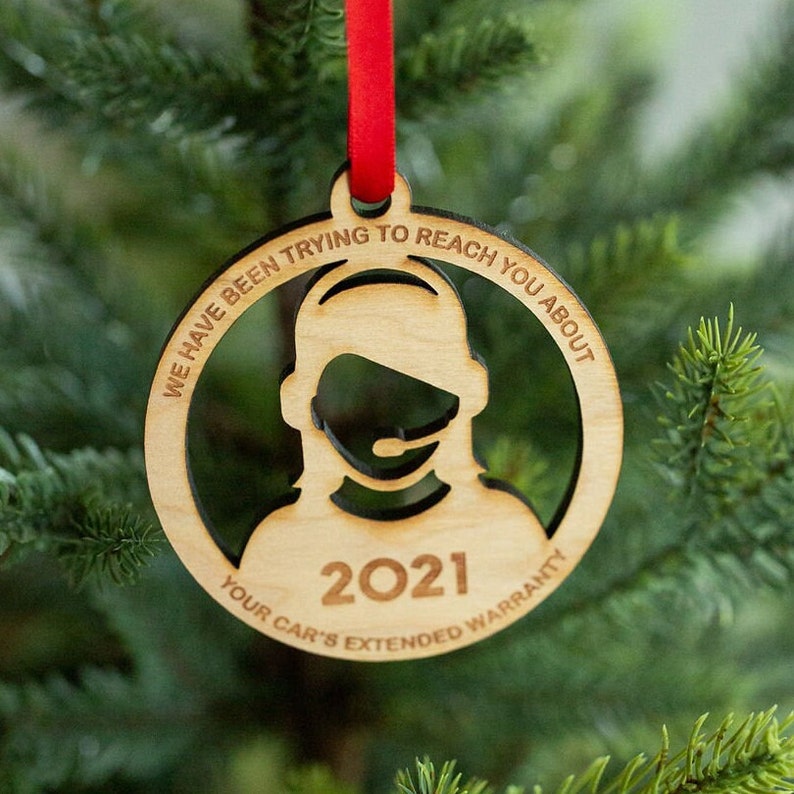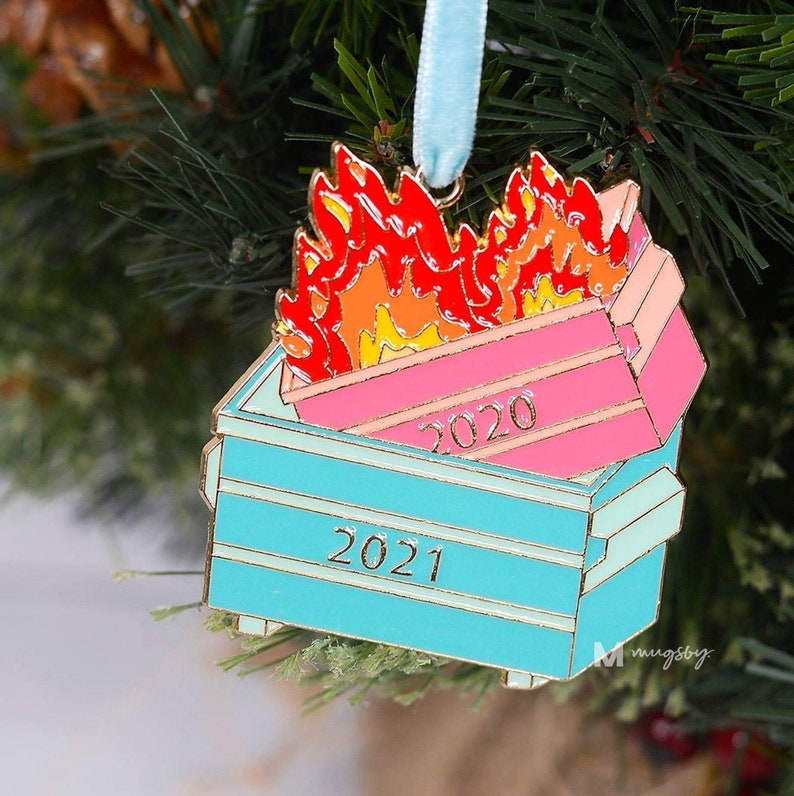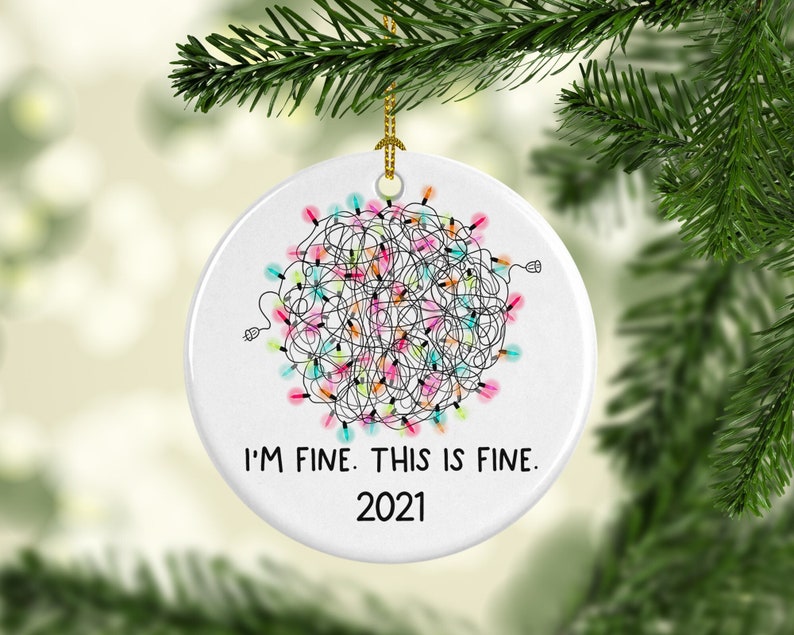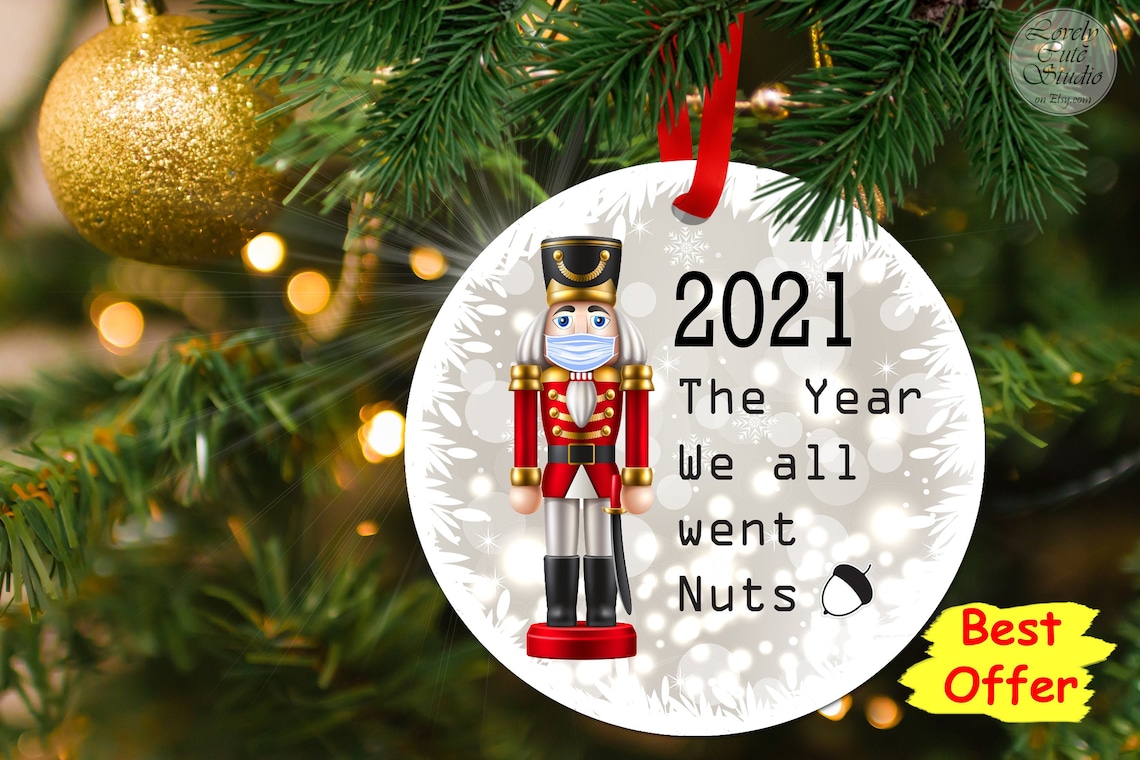 ---
Santa with a Mask Ornaments
You can't think about 2021 without thinking about face masks -- the other unofficial symbol of the last couple of years.
So what better way to commemorate Christmas this year than to get an ornament of Santa with a mask on?
After all, I'm sure even the elves at the North Pole are practicing social distancing.
---
Toilet Paper Shortage Ornaments
Who can forget the great toilet paper shortage of 2020?
As quarantine began, so did panic-buying. Remember walking down the store aisles and it felt like you should see tumbleweeds rolling past because it was so empty? Exciting times.
Here are a few of the fun toilet paper ornaments we found that apply to 2021 as well. I don't think that anyone could have predicted that the symbol of 2020 would be toilet paper, or that it would have such a lasting impact even into 2021.
---
First Responders Ornaments
We loved seeing that there are a couple of ornaments paying tribute to the real heroes. There aren't tons of ornaments dedicated to the first responders, but luckily we found a few. Here are some that we liked.
Also, a special thank you to the first responders helping keep us safe and healthy!
---
I hope you found an ornament you liked enough for your tree! This year has been one for the history books and though there has been a lot of bad in it, I hope you were able to find some good in it too.
Have fun decorating your tree with your new 2021 Christmas ornaments! Stay safe and, of course, Merry Christmas and Happy Holidays!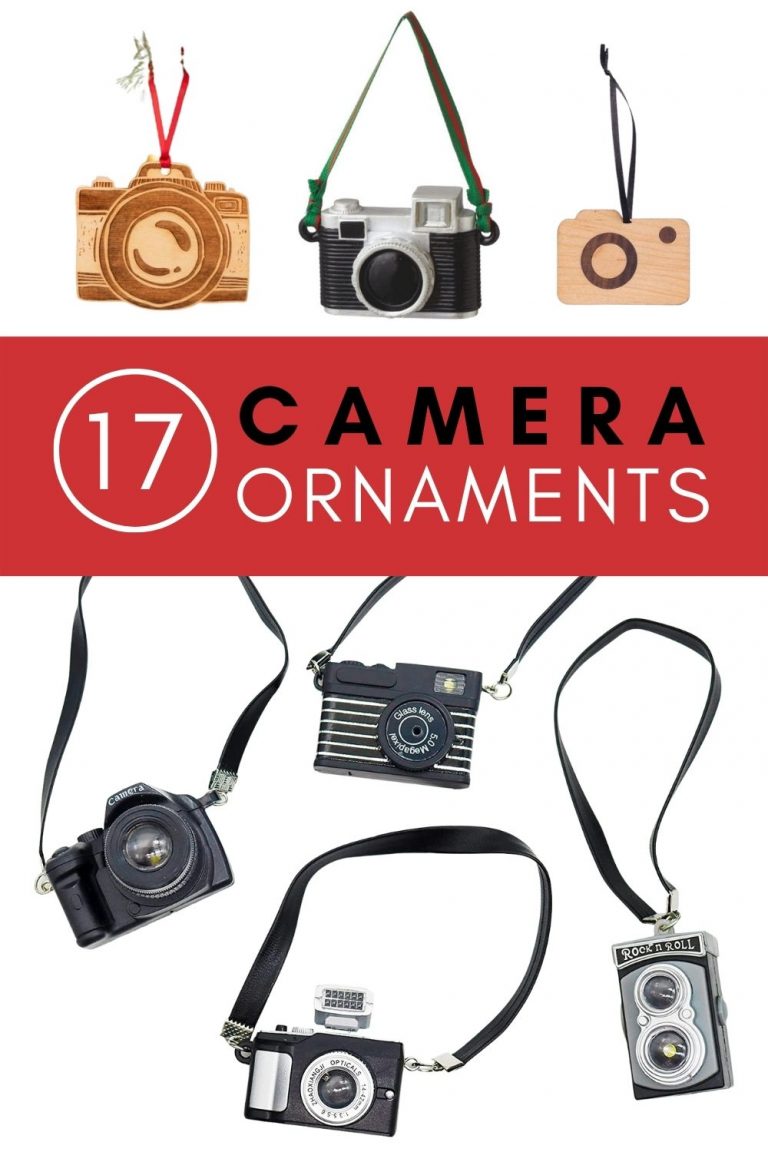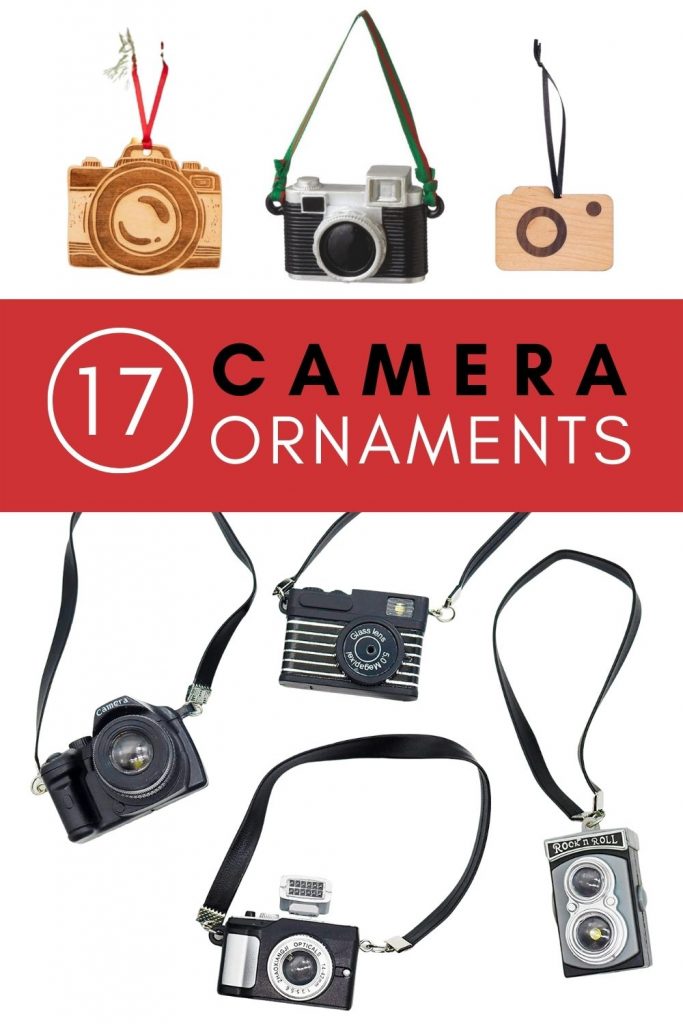 If you're looking for a camera-themed ornament, we've got your back! Check out this list of camera-shaped Christmas ornaments for all the photographers in your life.