I'm so excited! The super popular Chatbooks app is now available in the Google Play Store! Android users rejoice!
I wrote about the Chatbooks here, but the basic premise is that the Chatbooks can print 60-page, 6-inch photo albums of your Instagram or phone pictures. Their most popular product is a subscription to your Instagram series, where they automatically make and ship you a cute little book every time to hit 60 posts to Instagram. When you first subscribe, you get a pile of personalized albums featuring your past instagram posts. At just $6.00 a volume, it's super affordable!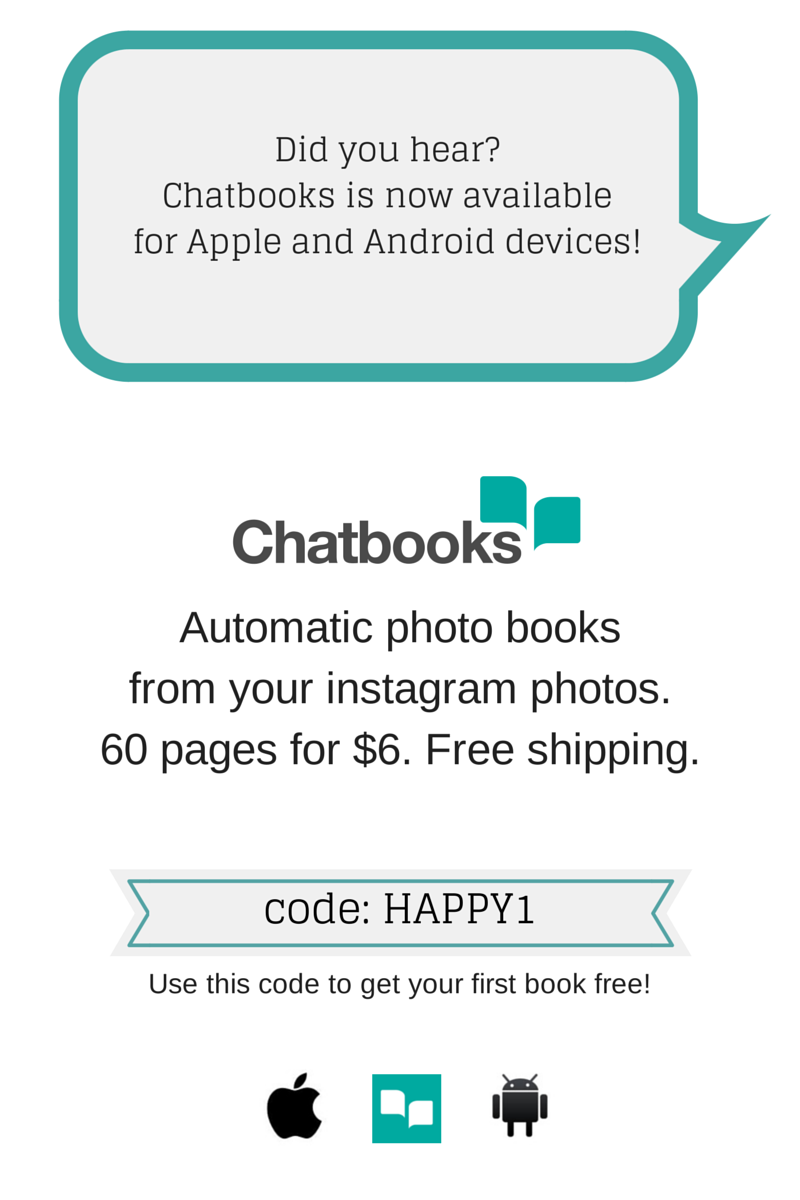 Good news! I checked on that free book code, and it should never expire… so you can still get a free book! Use code HAPPY1 to get your first book free! You must be a first time subscriber to your series and have a minimum of three books in your initial subscription, but you can put a hold on your series or cancel at any time.
(If you're worried about the large amount of of photos in your feed already, I posted about a way to exclude some of them from your books and get your initial order down to a more reasonable cost.)
The books are adorable, well made, and SO convenient. Mine haven't arrived yet, but I've been checking out my friend's books and they look so amazing! Seriously, this is a busy mom's dream… a no-work photo album of your favorite moments that automatically keeps itself up-to-date? And it's super affordable? Yes please!
Seriously Android users, it's your lucky day. Check it out, and don't forget to use code HAPPY1 to get your first book free!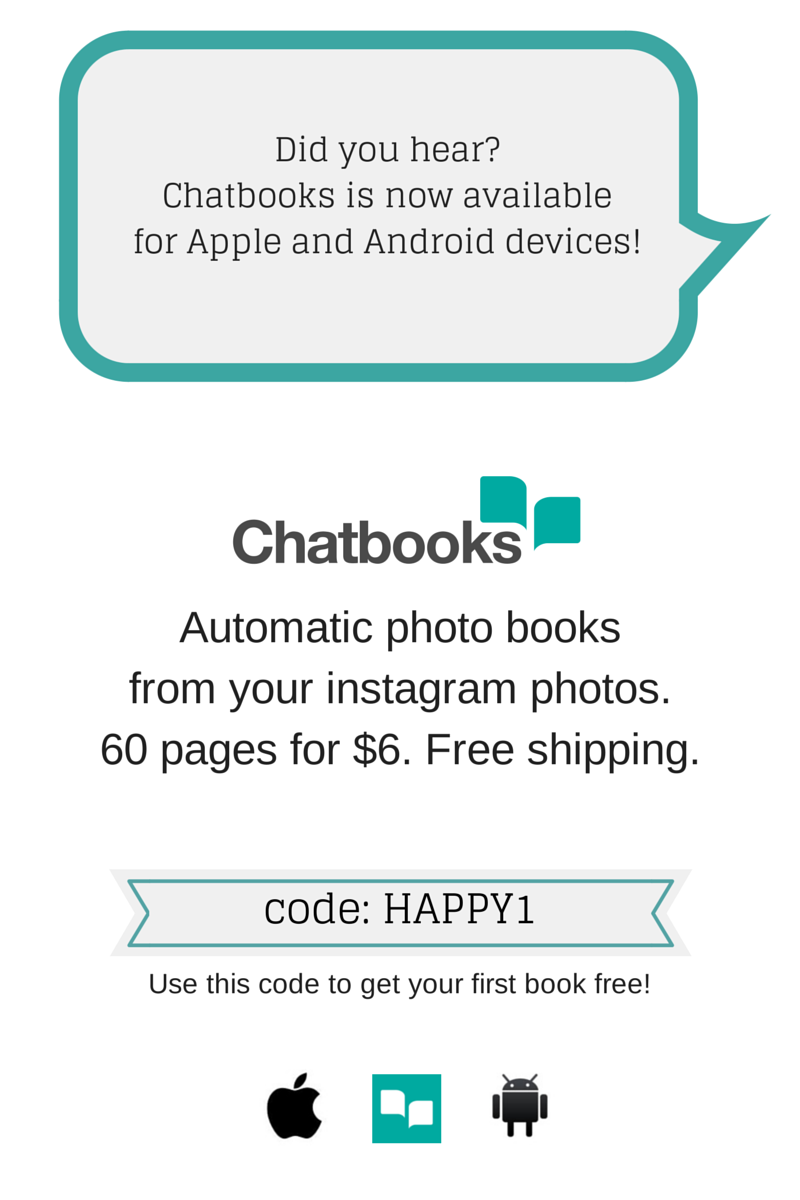 And whether you're an iPhone or Android user, you should pin this image to let all your friends know the good news!