I adore these two wooden signs I just made for my home. Aren't they sweet?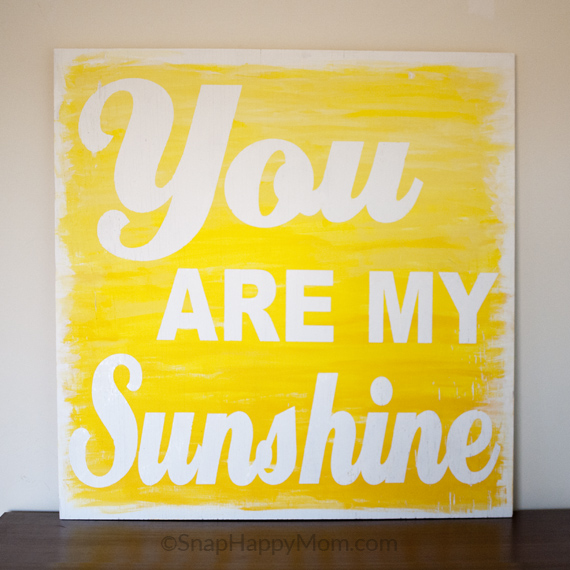 I did these at a crafty girl's day that my friends and I put together. It was super fun to hang out (no kids!) and be productive as we worked on projects.
The signs are done with a reverse stencil process. You paint the wood board the color of your words and then stick vinyl lettering on it. Then you paint it again for the background color, and peel off the vinyl to reveal the color below. It takes an extra step or two, but it's really nice because you don't have to rely on the color of vinyl to design your board; it's just a stencil.
Together Is My Favorite Place To Be: this one was my first time using this process, and I learned a lot. It was a bit scary to distress it with a sander, but I like how it turned out! It's currently sitting on top of some book cases, along with the 4-point buck antlers my husband shot found on the side of the trail and brought home.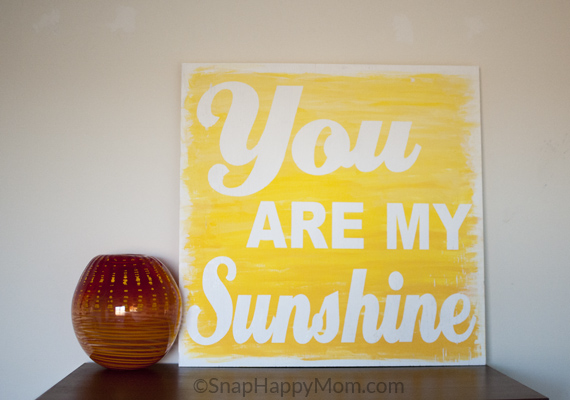 I wanted to do a ombre pattern that looked like a watercolor print for You Are My Sunshine. It is really big (20×20) and I adore the way it turned out! It's not quite as bright or contrasty in person. I haven't decided a home for it yet because there are so many options where it would be cute!
I love getting my own craft fix, but I want to put more effort into doing crafts with my kids. Any fabulous suggestions for a 3 and 1 year old?