So I got back from the I Heart Faces Conference today, which was awesome. And I plan on doing a big recap post soon: it was tons of fun (first trip without kids? oh yes) and inspiring on so many levels.
But today, right now, I've got to do the mom thing. I missed my family, and they missed me. (Brighton burst into tears upon seeing me… which makes me feel loved in a really heart-wrenching way.) Balance is progression, not a destination, and I will always be working on it. And my family needs me for a few days, which is exactly where I want to be. Cool post is coming soon.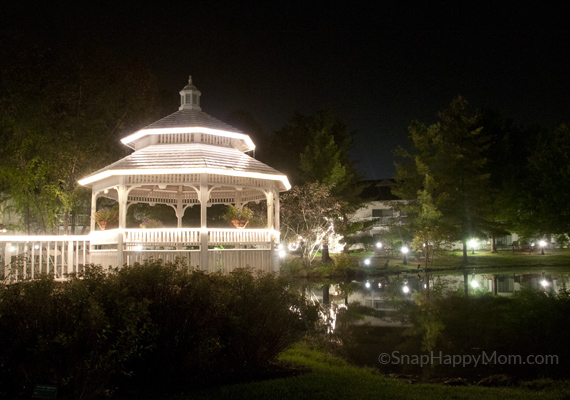 Meanwhile… a cool picture? The conference hotel had this gorgeous lake and gazebo all lit up for homecoming. It may have been the middle of the night, but I could not pass up the opportunity to photograph this beautiful scene.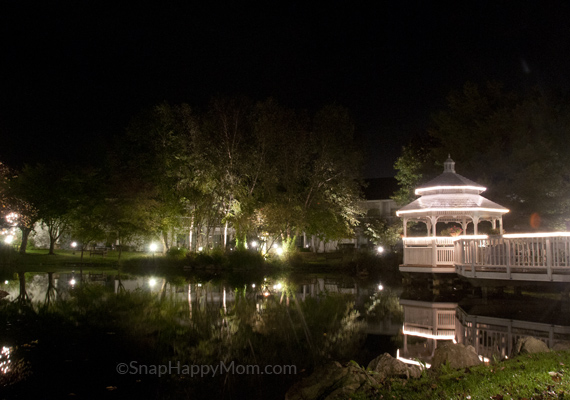 Anyone want to learn how to take pictures in the dark?