The costume parties are starting, and I know all you moms will be getting "snap happy" with pictures of your goblins and ghosts. This blog is all about encouraging moms to use their cameras, and I want to see your cute kids and pass along some love for your photos!
So… Snap Happy Mom is hosting a Halloween Costume Parade on Instagram!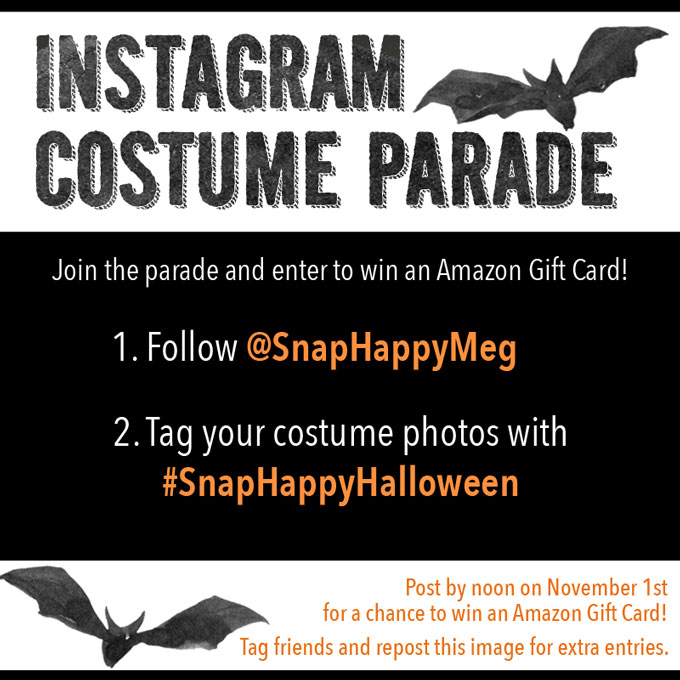 Here's how it works:
1. Make sure you're following @SnapHappyMeg on instagram.
2. Post a costume photo on instagram, and tag it with #SnapHappyHalloween. You can tag your friends photos too!
Most parades feature candy throwing and free t-shirts… and while I don't have any t-shirts, I'll throw a random winner or two some candy money in the form of an Amazon gift card! Treat yourself to something awesome so you can stop stealing candy from your kids.
There's no entry limit: every picture you tag of yourself, your child, or your family in costume will give you one entry. You can earn extra giveaway entries if you:
-Tag three friends on the parade announcement image, and/or
-Repost the parade image & caption on your own instagram feed
DUE DATE: Post before 12 noon pst on November 1 to be eligible for the giveaway.
---
So go out have fun at your Halloween parties, and tag those photos of your kids, your family, or yourself! You're going to post those images anyway, so join up in the parade. I'll post a bunch of my favorite pictures on the blog afterward, and you can come see if you were featured!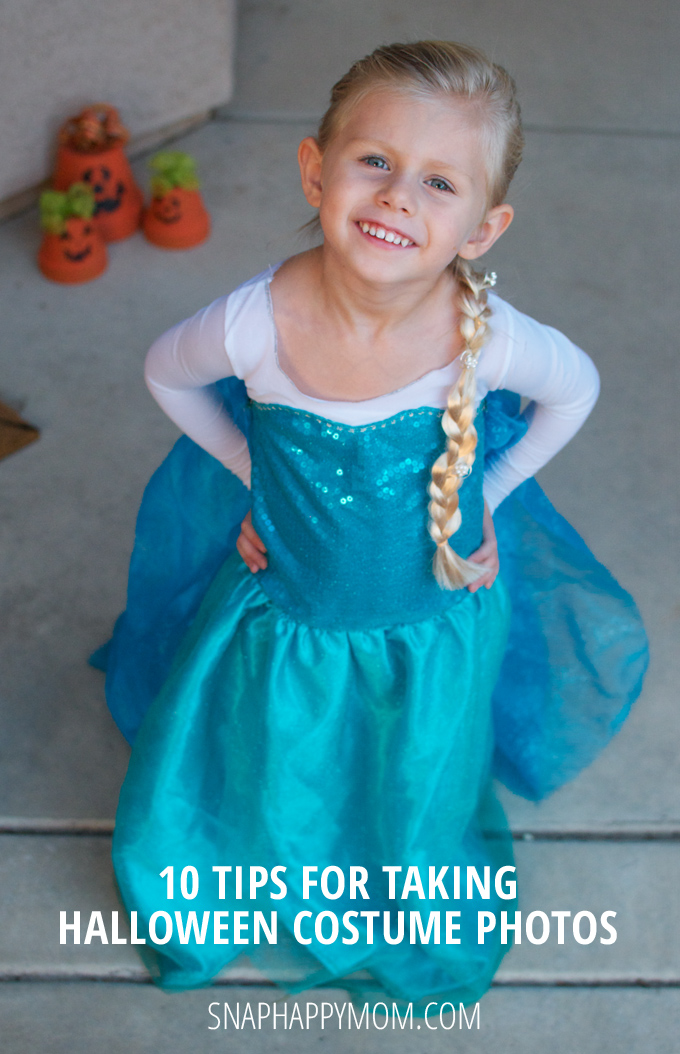 Need help taking better pictures? Check out this post with Tips For Taking Halloween Costume Photos!