Hey mama - thanks for clicking over from Instagram. I'm so glad you're here!
GET YOUR CHEAT SHEETS
These handy cheat sheet cards will help you feel confident taking pictures of your kids!
Click here to get your photography cheat sheets!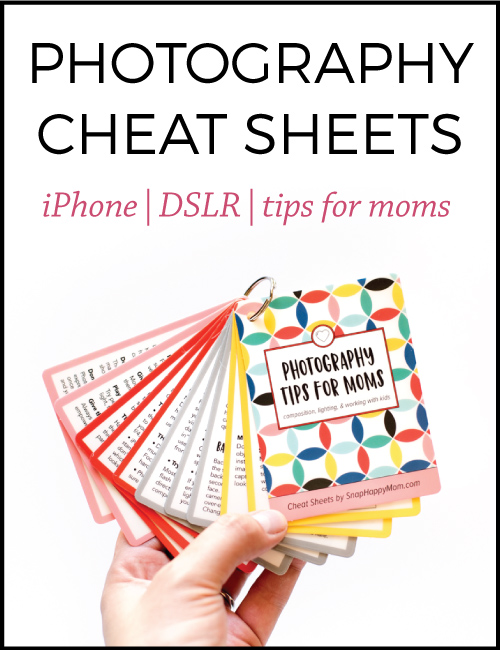 TAKE AN ONLINE CLASS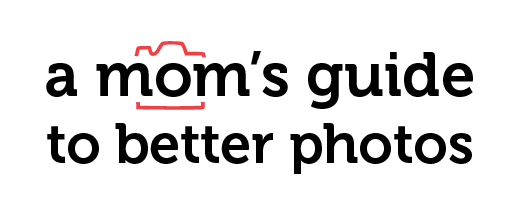 Want to take better pictures, but feeling too busy and overwhelmed to really learn your camera? You can learn to take better pictures even in auto!  I have a photography course ESPECIALLY for moms like you. No complicated jargon or techniques that you'll never use - just solid photography lessons for moms who want better pictures of their kids.
It's split up into 10-15 minute lessons so that you can fit it in whenever you have time, about 2.5 hours total. No matter what kind of camera you have - from phone cameras to DSLRs - you can be taking better photos in just minutes, without the learning curve of manual mode.
Check out the course page for A Mom's Guide To Better Photos here!
CHEAT OUT POPULAR POSTS

Do you need help using your camera? Are you frustrated with getting your kids to smile? Do you wish your pictures were better?
Check out these awesome posts that people LOVE to pin!
Awesome Children's Photography Tips I Learned From A Pro
DSLR Camera Buying Guide for Moms
How to put your DSLR in the bag (and not break your lens!)
Chatbooks - Promo Code for a free book!
Tips for Taking Newborn Photos
... and more at in my photography tutorials!
FIND A BLOG POST I POSTED ABOUT

Did you see an Instagram post you wanted to read on the blog?
[lptw_recentposts layout="basic" post_type="post" link_target="self" category_id="84" fluid_images="true" space_hor="10" space_ver="10" columns="2" order="DESC" orderby="date" posts_per_page="15" post_offset="0" reverse_post_order="false" exclude_current_post="false" thumbnail_size="medium" color_scheme="dark" override_colors="false" background_color="#4CAF50" text_color="#ffffff" show_date_before_title="false" show_date="false" show_time="false" show_time_before="false" show_subtitle="false" date_format="d.m.Y" time_format="H:i" no_thumbnails="show"]
STAY IN THE LOOP

You should definitely sign up for Snap Happy Mom emails! I send a monthly newsletter with photography tips, as well as occasional photo gear deals for moms. No spam, I promise!
[thrive_leads id='4987']
Anything else?

I love hearing from you moms! Contact me here!