Mini Train Play Mat Printable – Product Description
This printable Mini Train Play Mat is perfect for your little train lover!
Together with a few mini trains, a Play Mat provides easy, portable entertainment for fans of the railway. The assembled play mat is double-sided and foldable, giving a different play scene on each side, but still folding like a book to store easily. Each set of files includes a landscape spread, as well as a racing spread. When both sets are purchased, the finished play mats line up next to each other, creating a larger landscape scene or a longer racing spread!
Designed using cut paper and hand-drawn patterns, this Play Mat has simplicity and charm. It is intended to be used with any mini train vehicles, but our favorite are the Thomas and Friends™ Minis pictured below.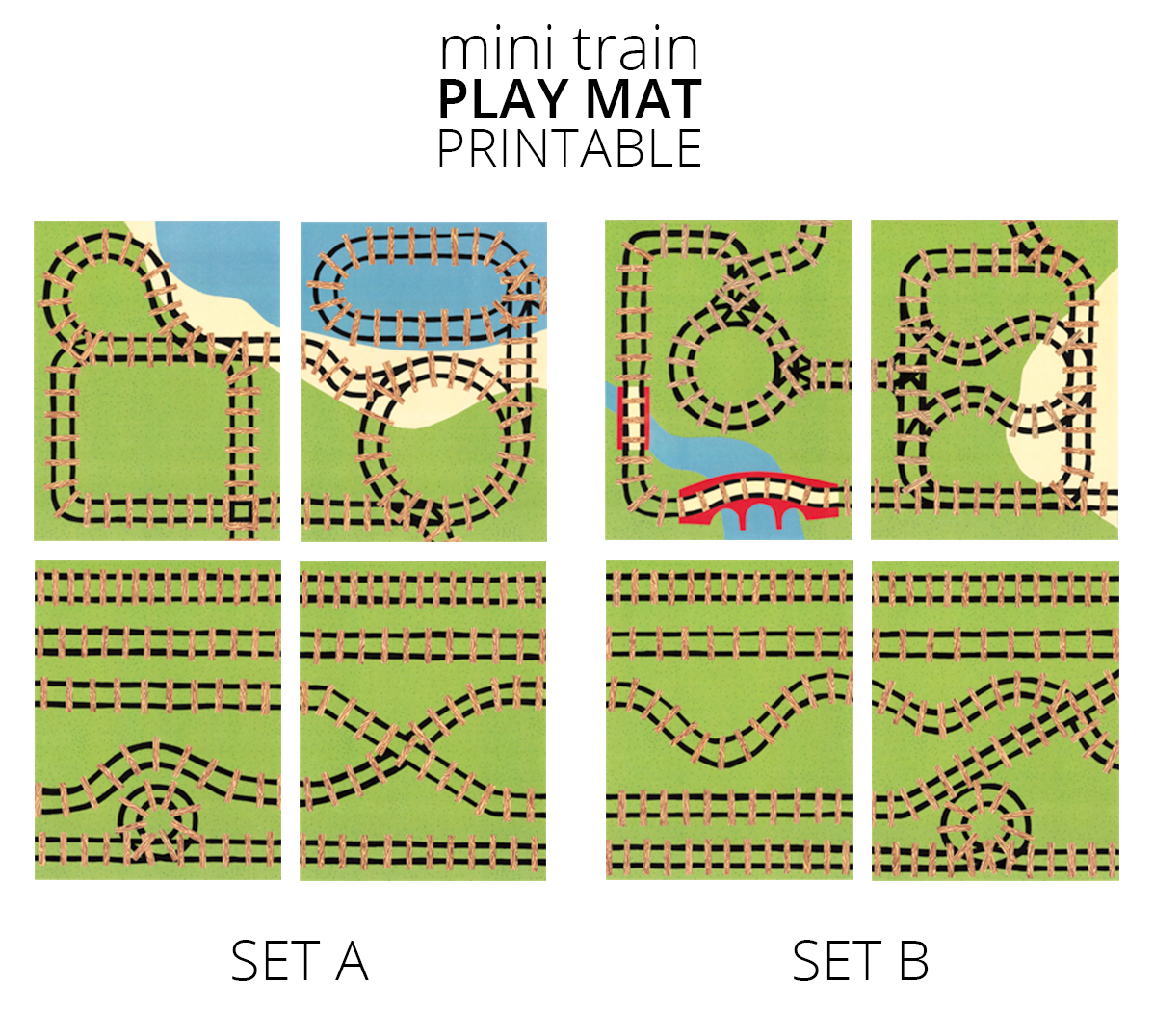 CHOOSE YOUR SET:
$7.50 – Set A contains 4 sheets – one landscape spread with grass and beach area (2 sheets), and one racing spread (2 sheets).
$7.50 – Set B contains 4 sheets – one landscape spread with grass and a red bridge (2 sheets), and one racing spread (2 sheets).
$12 – Bundle of Set A and  – all 8 sheets, letting you create a larger landscape scene or a super long racing spread!
This is a digital download file that will be emailed to you immediately after purchase. A real-life version of this product will not be mailed to you: you are purchasing a computer file to print and assemble yourself (up to 5 copies for personal, non-commercial use).
It's recommended that you use a pouch style home laminator to laminate and assemble the printed file into a sturdy play mat. Complete directions for this easy DIY are located here: www.snaphappymom.com/how-to-laminate-playmats.
Combined with a few mini trains, this Mini Train Play Mat would make a wonderful gift for any train lovers, age 3 and up!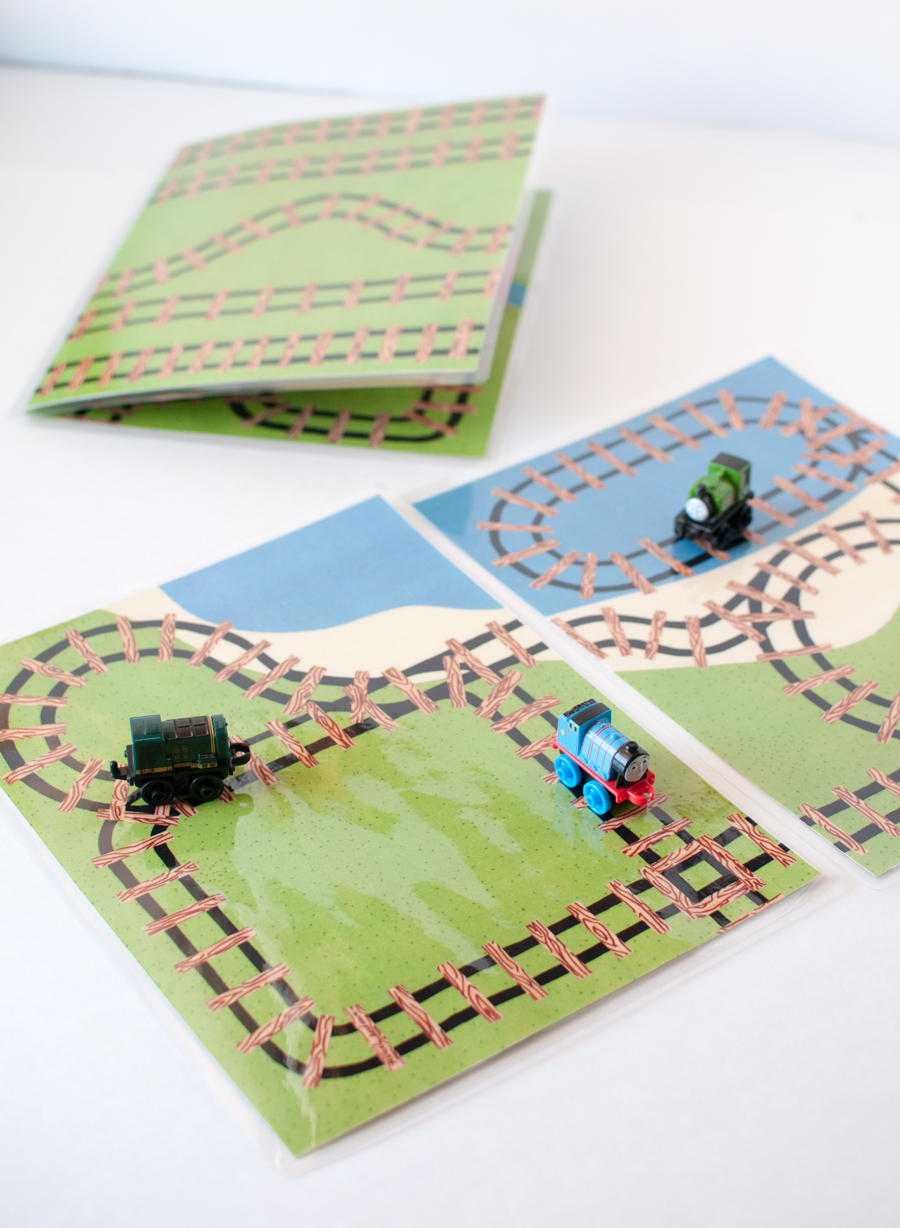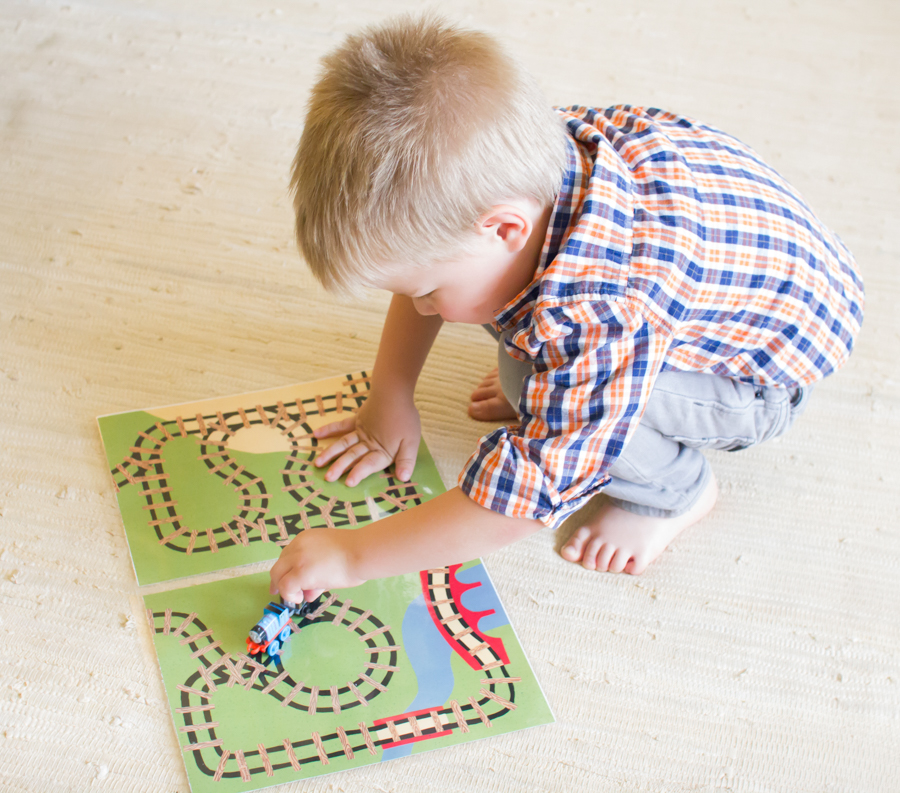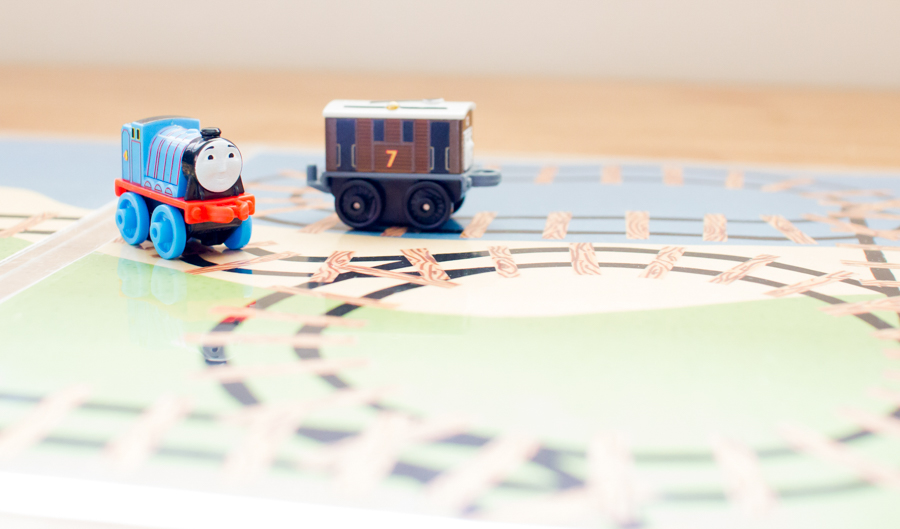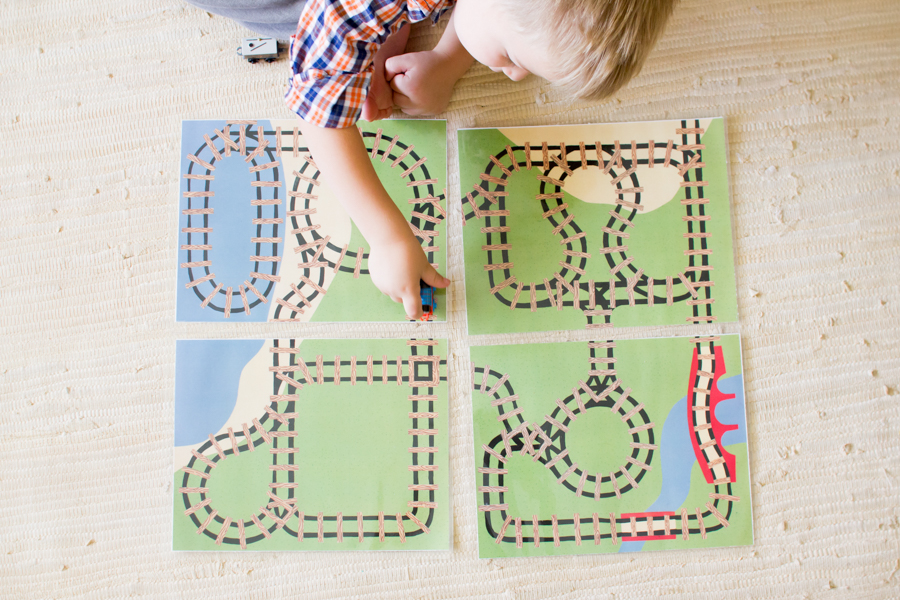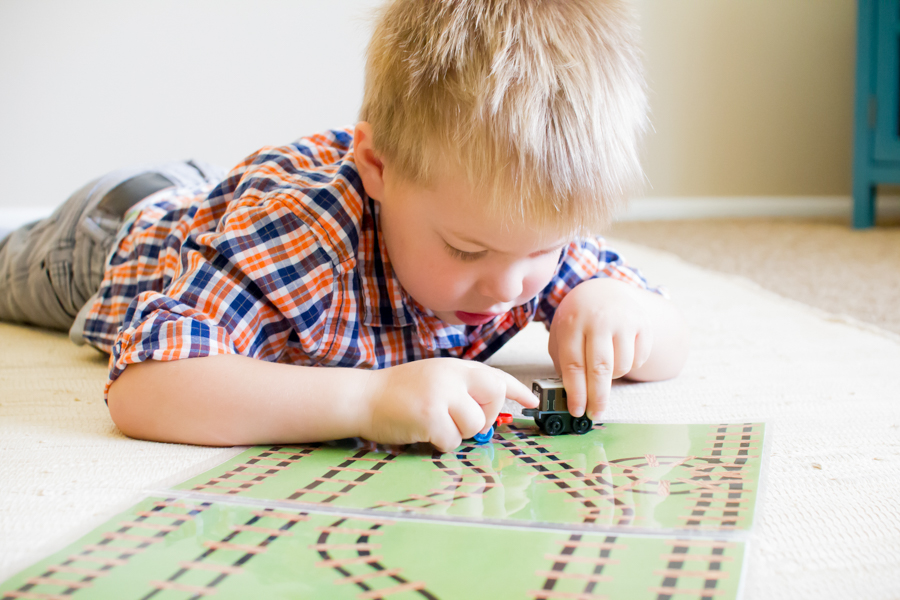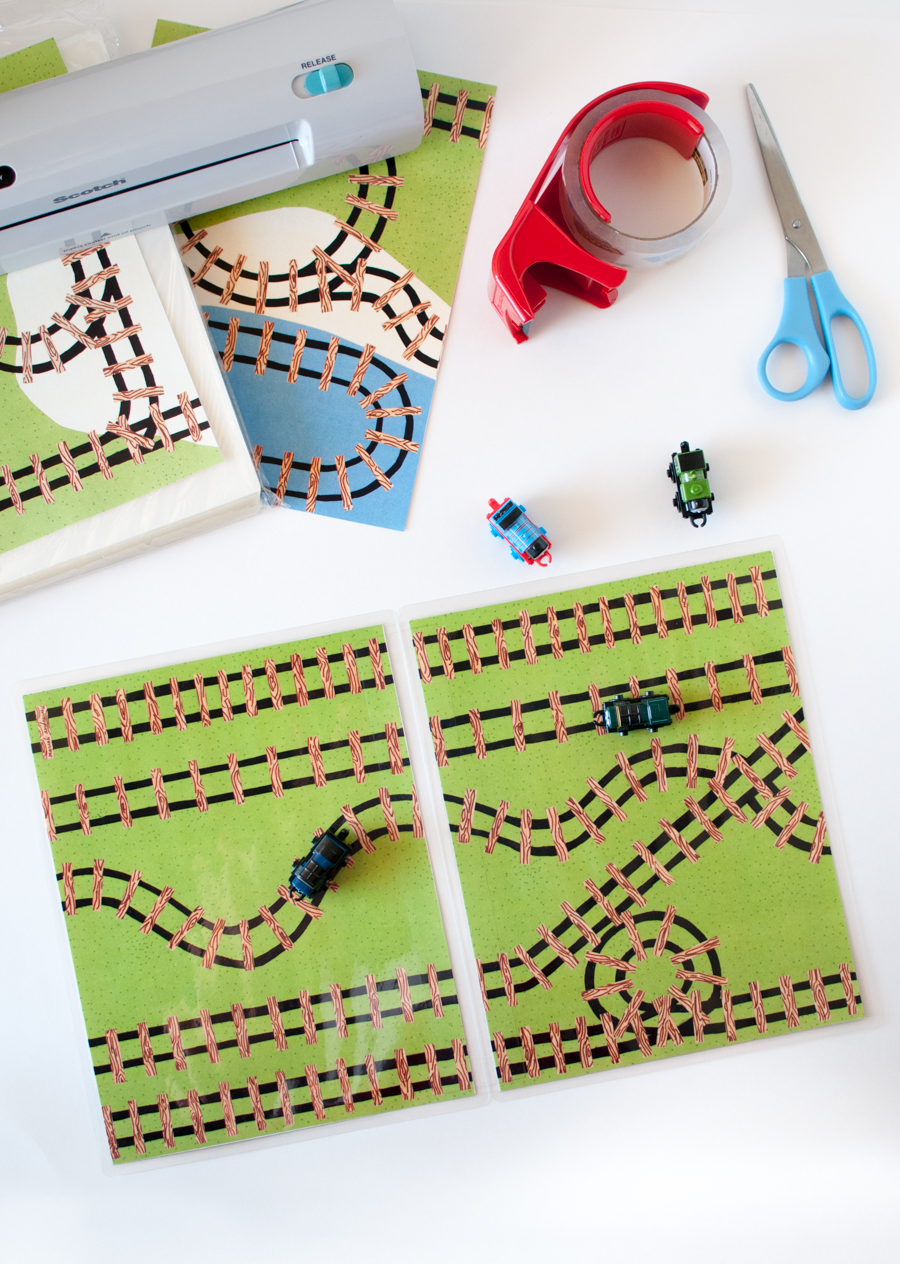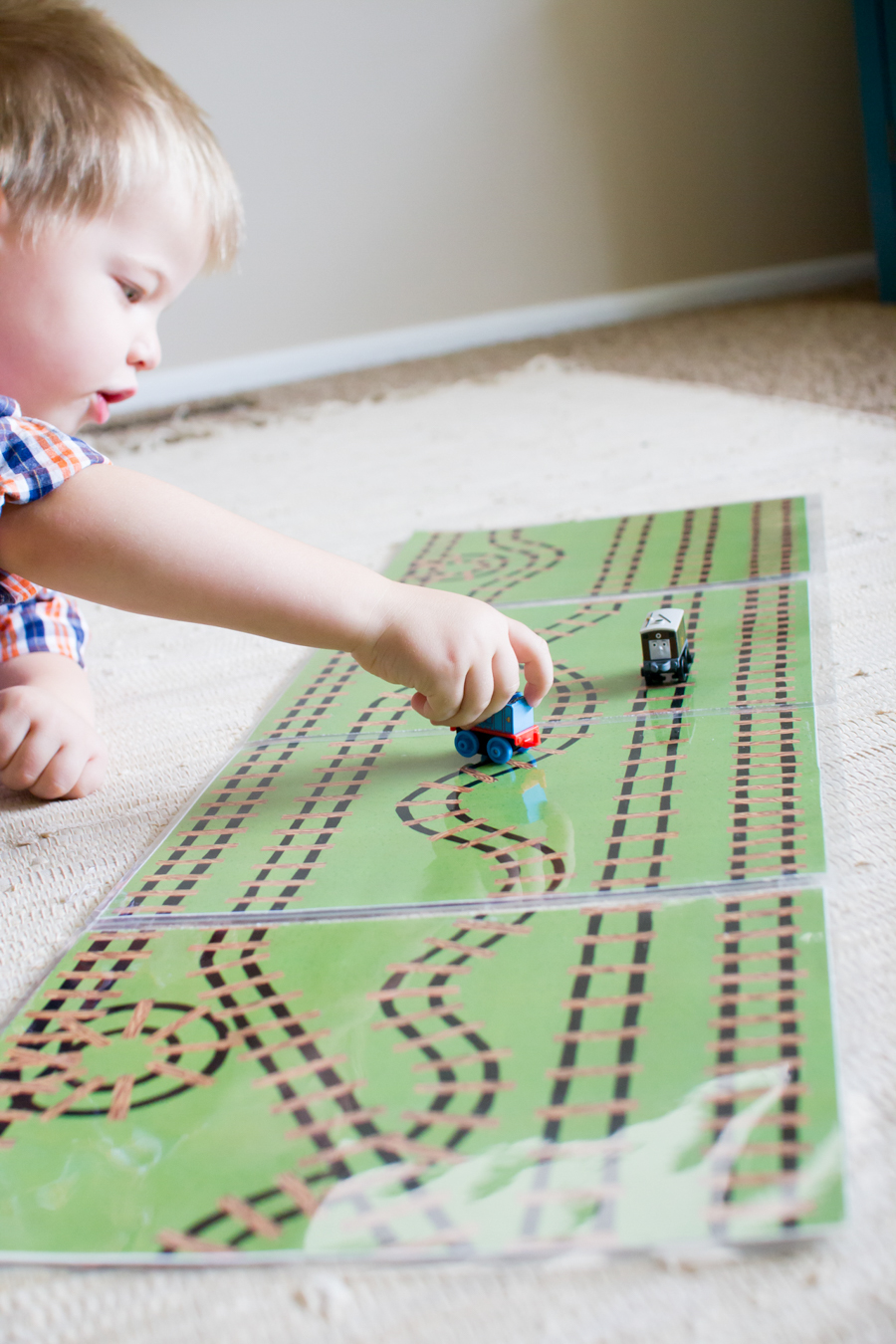 ---
THE FINE PRINT
This design and downloaded file are copyright of Marsali Andrews for Snap Happy Mom. You are prohibited from using this file commercially, copying the design or layout concept, selling the artwork or finished product, altering the artwork, or redistributing in any way. You may print up to 5 copies for home/personal use, but you may not share the file over email with friends/family.
You may not host or sell this file from your website. If you would like to share this product with others, please link to www.snaphappymom.com/mini-train-play-mat-printables. You are welcome to use 1-2 of Snap Happy Mom's photos about this product, provided you 1) give proper photo credit, and 2) link back to the original post. However, please write your own text about how much you love the play mats!
Because of the small size of the trains that this play mat is designed for, we recommend it for ages 3 and up (in order to avoid choking hazards).
QUESTIONS?
If you have any questions or problems, please email marsali at snaphappymom dot com.
All sales are final. Due to the nature of digital products, we cannot offer returns on this purchase.