It's that time again, where I share all the amusing  (and embarassing) things my kids say.
Dash (praying): Heavenly Father. Please make the leaves turn colors. Amen.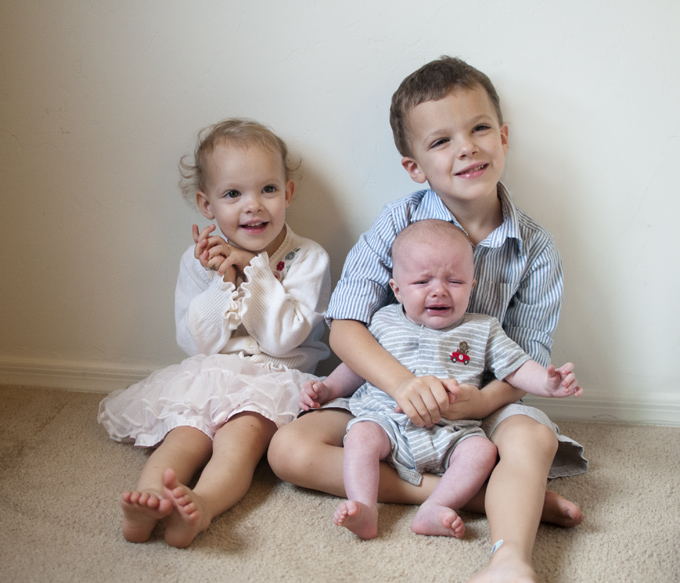 Brighton: Mom I'm proud of you. You go-ed to the potty.
Apparently this is a compliment in our house?

Dash, at bedtime: Tell me a story I haven't heard yet.
Mom: Ok, about what?
Dash: Tell me about how you get into labor.
Mom: Um… what labor?
Dash: You know, the one you were "in" with baby brother.
Dash: I already had grapes today. But now I'm be lucky because I had both colors!
(as we pull up to our friend's house)
Brighton: Do they have a ding dong?
As in … a doorbell.
Mom: Is baby brother going to take a bath with you?
Brighton: No, he takes baths in the dishwasher.
Well that's technically that true… the sink IS where we wash dishes!

(calling out the window to Dad leaving for work)
Dash: Can you go to the store and buy some flowers? I just want you to make mom happy!
At bedtime, the kids always talk about what their favorite part of the day was.
Brighton: What was brother's favorite part of the day?
Dad: Uh, sleeping?
Brighton: No Dad! His favorite part of the day was crying!