I already recaped some of my thoughts here, but I wanted to touch on being a pregnant at Alt Summit specifically.
I was hard on myself at Alt. I knew I was spending money and time away from my family, and I wanted it to be absolutely worthwhile, which meant I wanted to participate in more than I could handle. I felt a lot of pressure to "get the full experience" even at a whopping 35 weeks pregnant.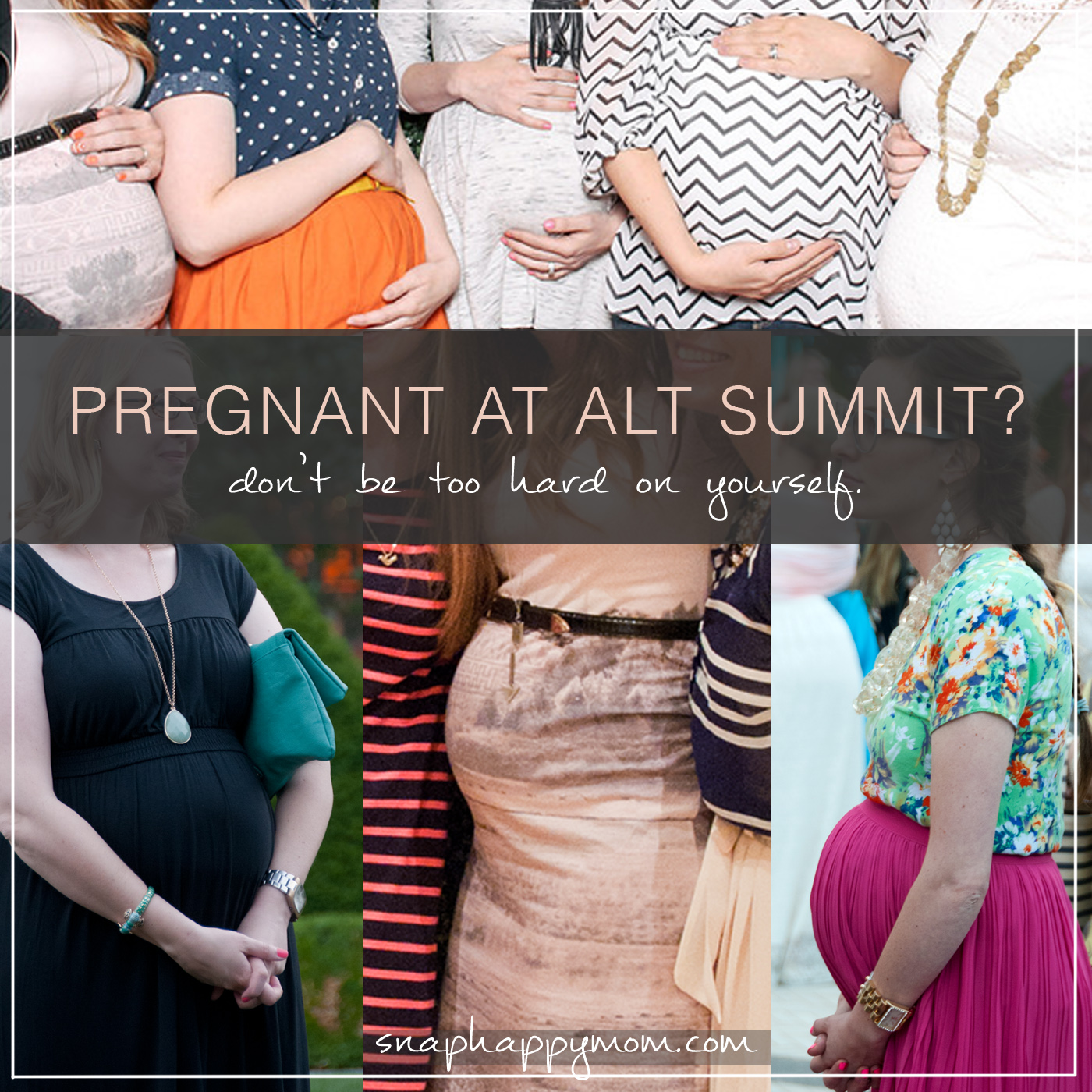 But there was so much socialization and picture taking and instagramming and note-taking and wardrobe changes that I just felt like I couldn't keep up. Usually I'm way more into the picture-taking, but I was frustrated with my camera phone and felt too conspicuous with my big camera (especially when two professional photographers are already covering the event full time).
I wish I had just taken it a bit easier, and soaked up more of the atmosphere and people. It probably didn't help that I spend every single break racing to the bathroom instead of taking it easy, but I could have been more laid back when I was available. I also dearly want a nap, but I was worried about what I would miss if I left the sessions early. Sadly, that meant I was totally exhausted and grumpy by the time we had the parties: I would have done so much better if I had just listened to my body in the first place.
Needless to say, at 35 weeks pregnant, my emotions were running really close to the surface as well. There were moments where it felt like high school and I was seriously emotional. Like-tearing-up-in-the-hall emotional. Looking back now, I recognize that many situations could have felt exclusive simply because people were swept up in the excitement of meeting online friends in person. I dearly hope that what I perceived as exclusive cliques was just because of those silly hormones. I should have just taken a deep breath, given myself a good pep talk, and moved on. Don't let stuff like that bother you mama!
For the most part though, the people at Alt were kind and welcoming and friendly, even to pregnant strangers. See! Look what fun I had with some other attendees!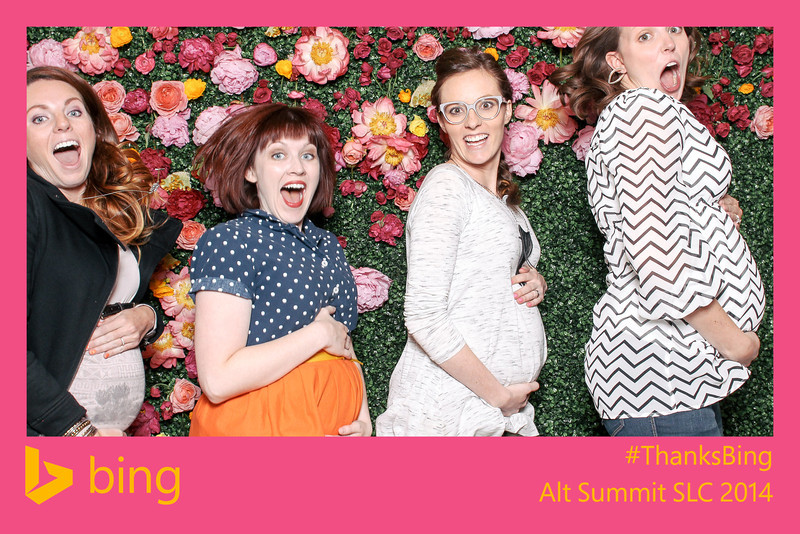 Kayla of
Freckles in April
, Krista of
Lazy Saturdays
, Melissa of
I Still Love You
, and me on the right!
We're calling this the bump jump. We decided to stop before anyone went into labor, namely me.
Basically, if you go to Alt pregnant, allow yourself a break. Give people the benefit of the doubt, and recognize that it's ok to take the slow lane instead of sprinting. You don't have to take crazy notes or instagram every single beautiful moment. Ignore the pressure and just pay attention to what's happening around you. Take advantage of the fabulous food without guilt! Talk to people, take funny pictures, and roll with it. Go to bed early, and take a nap if you have to!
You're going to get more out of the Alt if you just enjoy it than if you stress yourself out.
Pictures by me, except for the two group shots courtesy of Bing Smilebooth. #thanksbing