It was so much fun to look at all your pictures on the #SnapHappyHalloween hashtag! This is our virtual "parade" to show off our cute kids and families. It's always fun to see different costumes and ideas from all different people!
Thank you to everyone who participated this year. I gathered together some favorites that I wanted to feature below!
Family Costumes Love: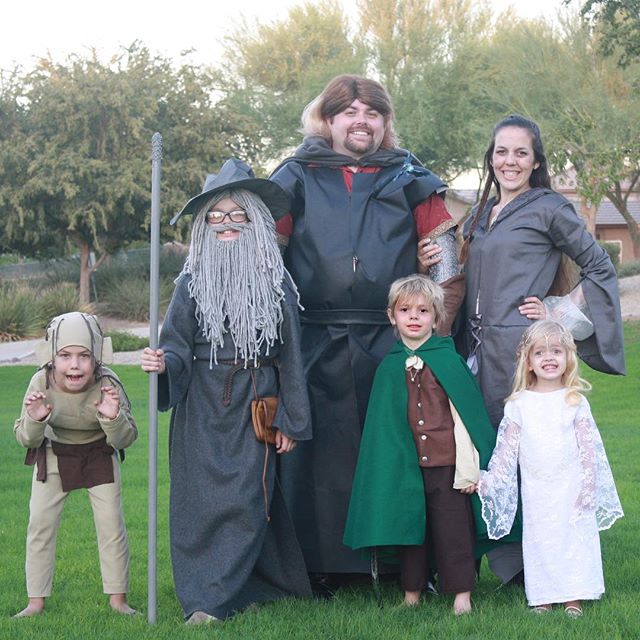 Lord of the Rings  – seriously impressive costumes from @ourkerrazyadventure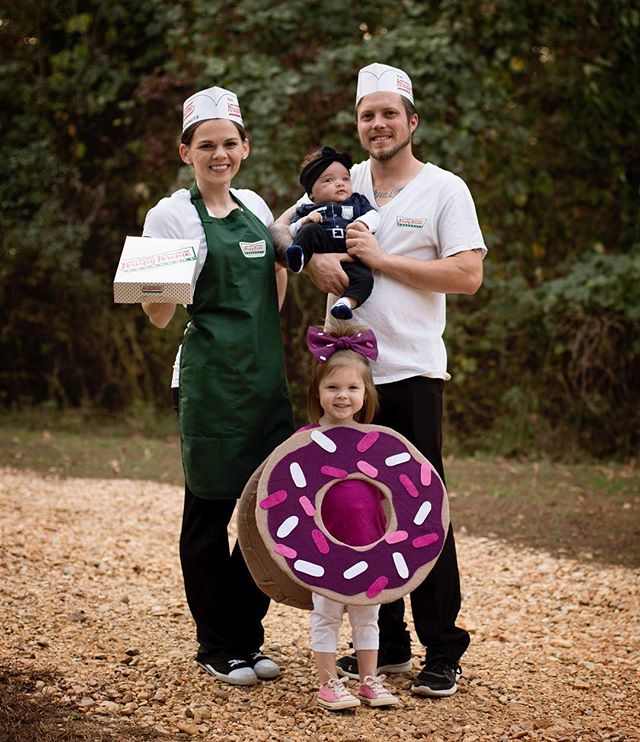 Krispy Kreme Workers, A Donut, and the Policeman. Unique and fun! from @courtneyhollowell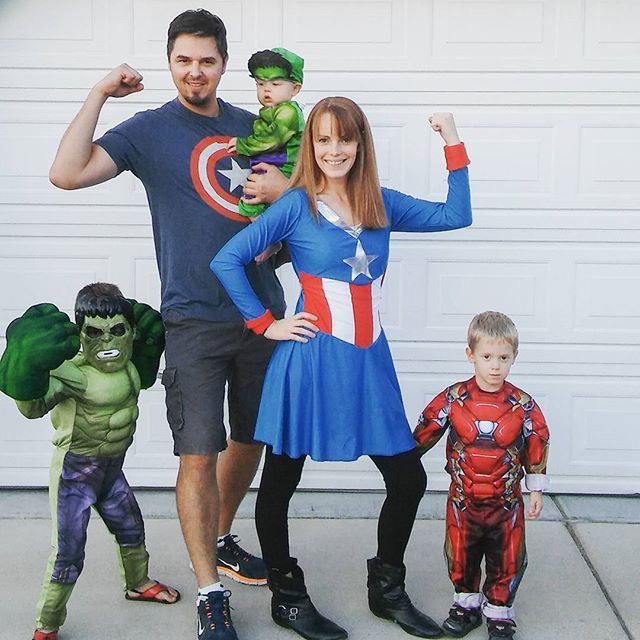 Superheros – Captain America, Superwoman, Ironman, and the Hulk 2x, from @jen.kastleman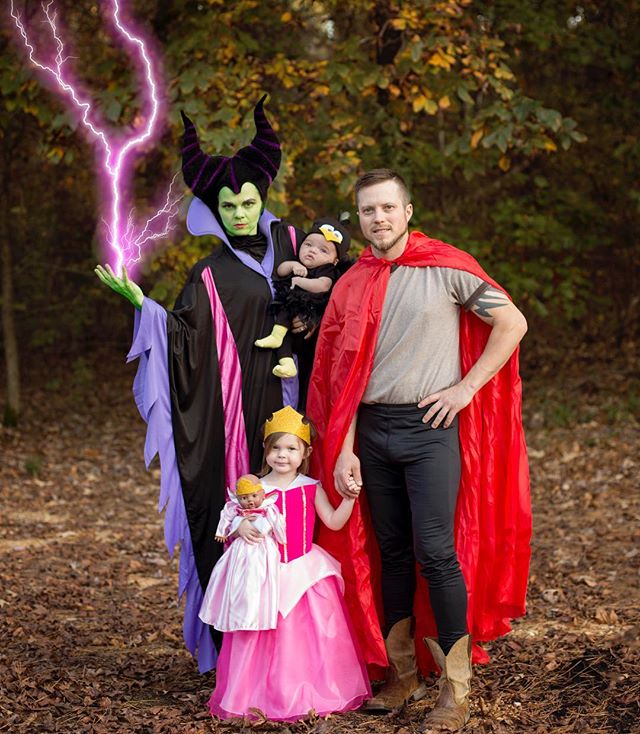 Sleeping Beauty – Aurora, the Prince, Maleficent, and the Crow from @courtneyhollowell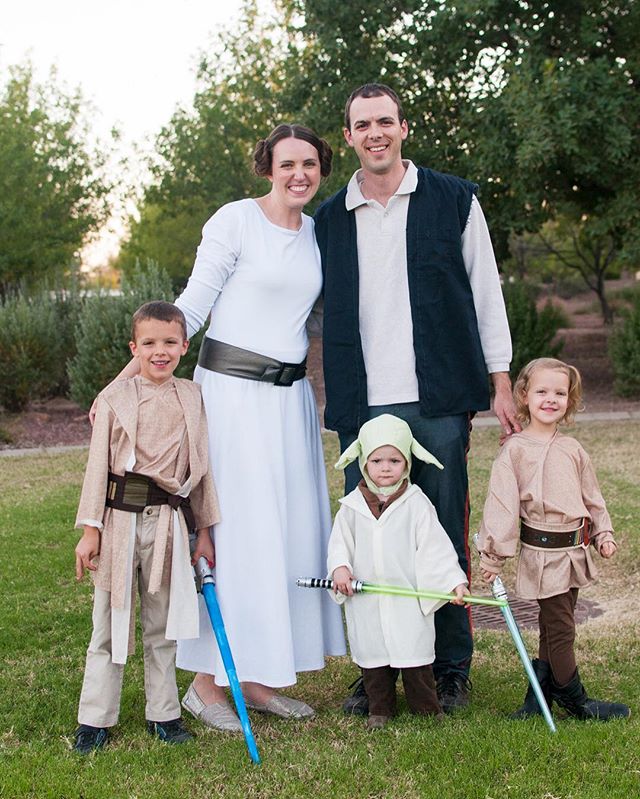 Star Wars  – Luke, Obi Wan, Yoda, Han Solo, and Leia, from @SnapHappyMeg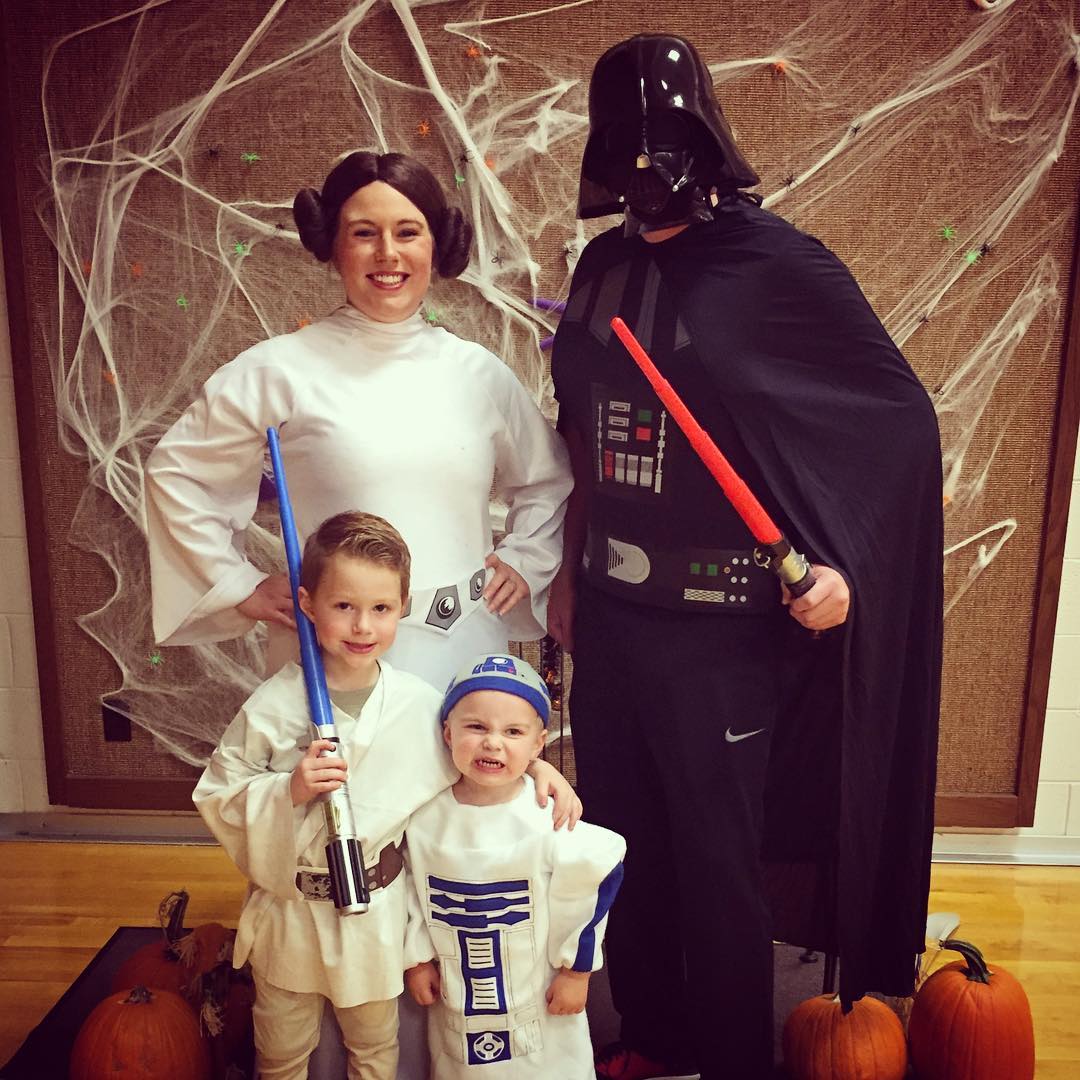 Another "old-school" Star Wars from @browningtons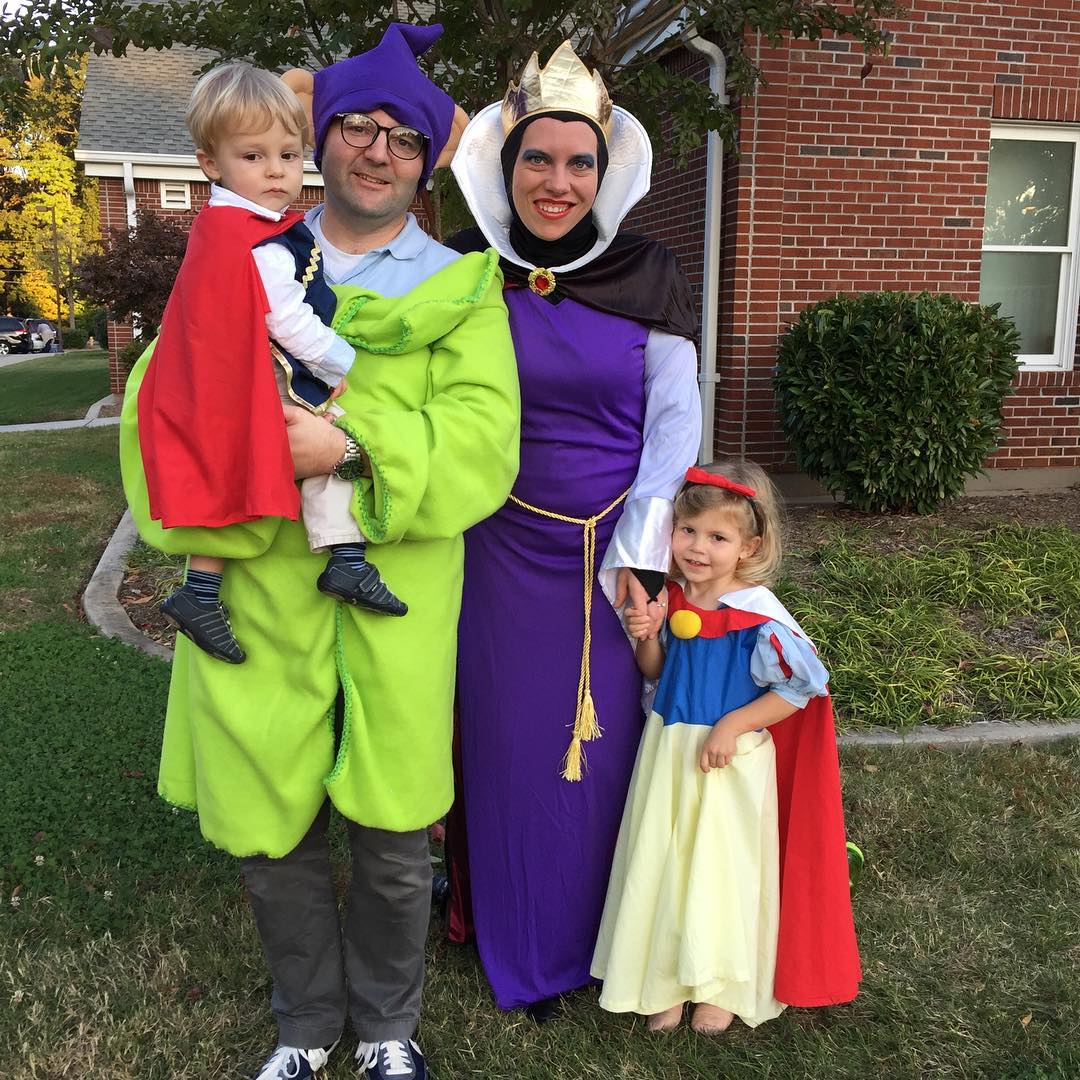 Snow White, her Prince, the Evil Queen, and Dopey the Dwarf, from @ktrenerowski
Best Use of Editing: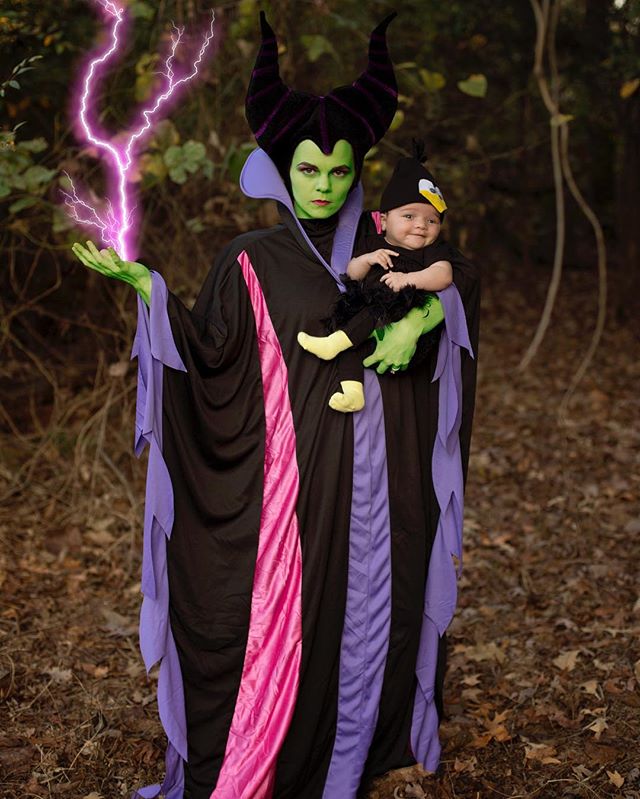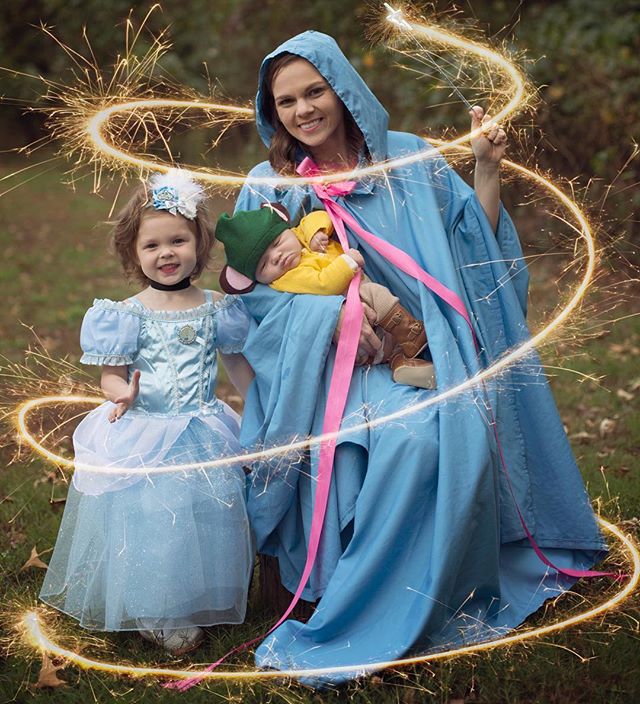 Both of these two from @courtneyhollowell. Great job adding a little magic to this pics with your editing! I love the wand swirl and the lightning effects. (She tells me they are an overlay she bought on Etsy!) Oh, and the green skin too!
Most Dramatic Photo: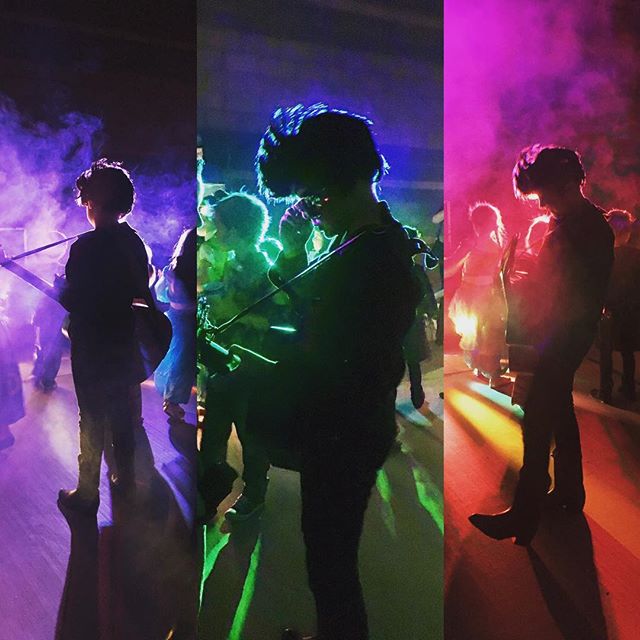 Elvis Presley – in concert at the school dance! from @cmproffitt
Clever & Unique Costumes
I love a good clever costume – something a bit unique and interesting. Here's some that caught my eye: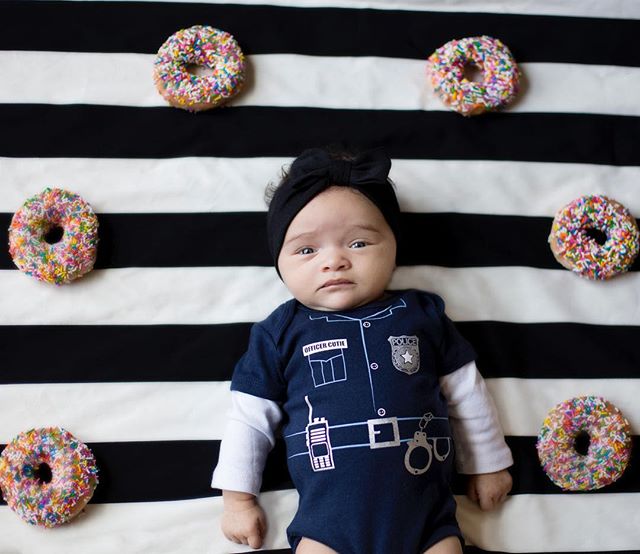 Policeman and his Donuts! from @courtneyhollowell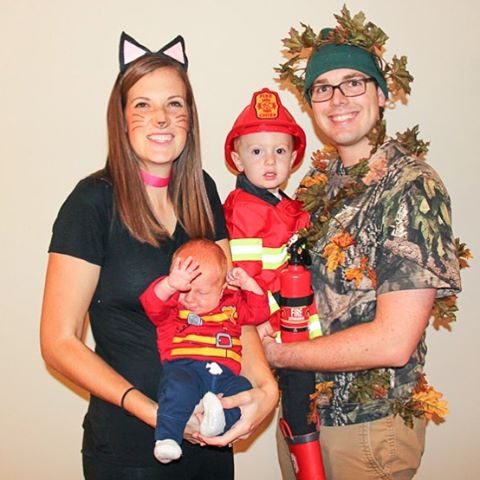 Fireman, and a Cat they saved from a Tree! from @ beccacalton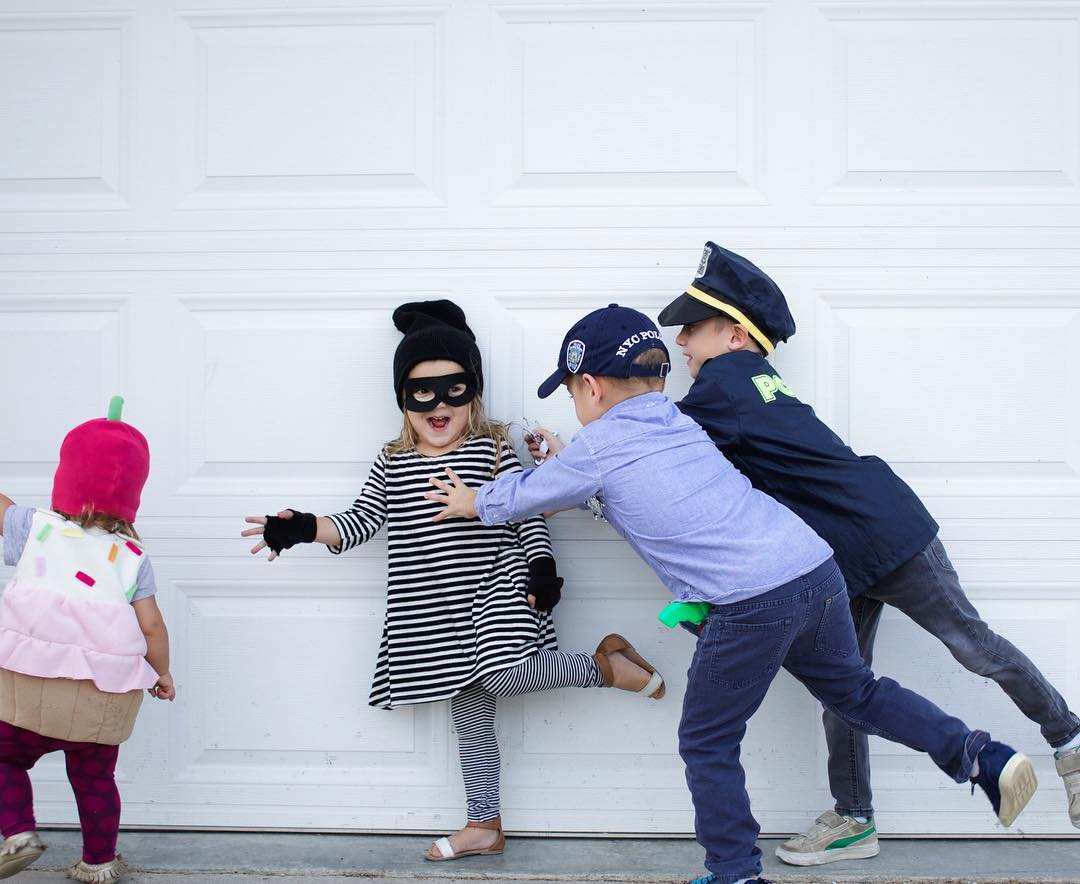 A Robber, two policeman, and the cupcake she stole! Very sweet for a group of kids. from @njlundstrom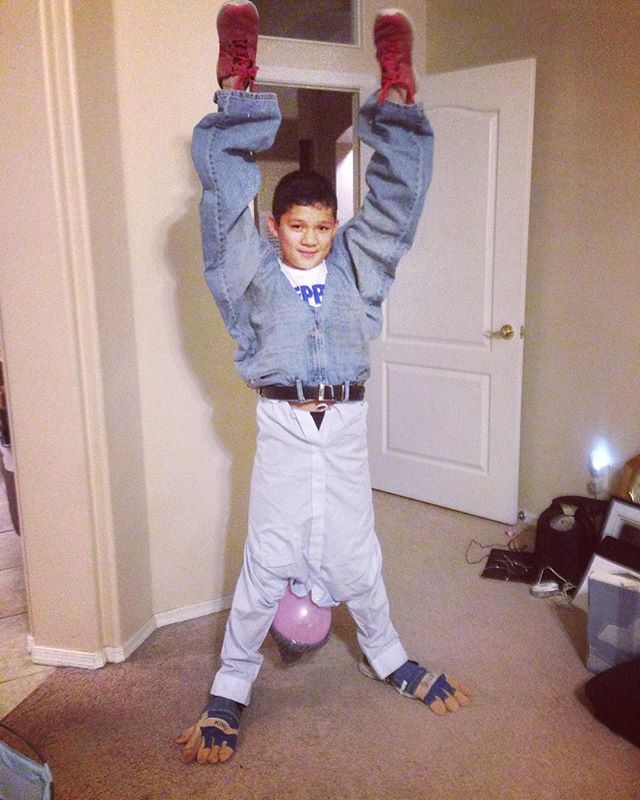 Upside Down Man from @janking3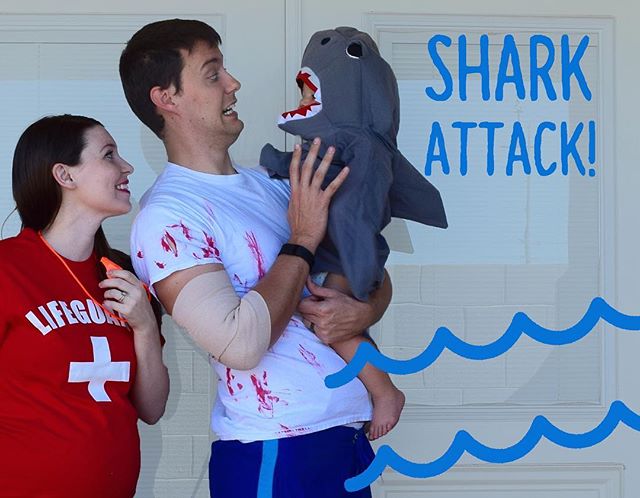 Shark Attack – Lifeguard, a Hungry Shark and the unfortunate victim. Love this for babies! from @aliciareneesnow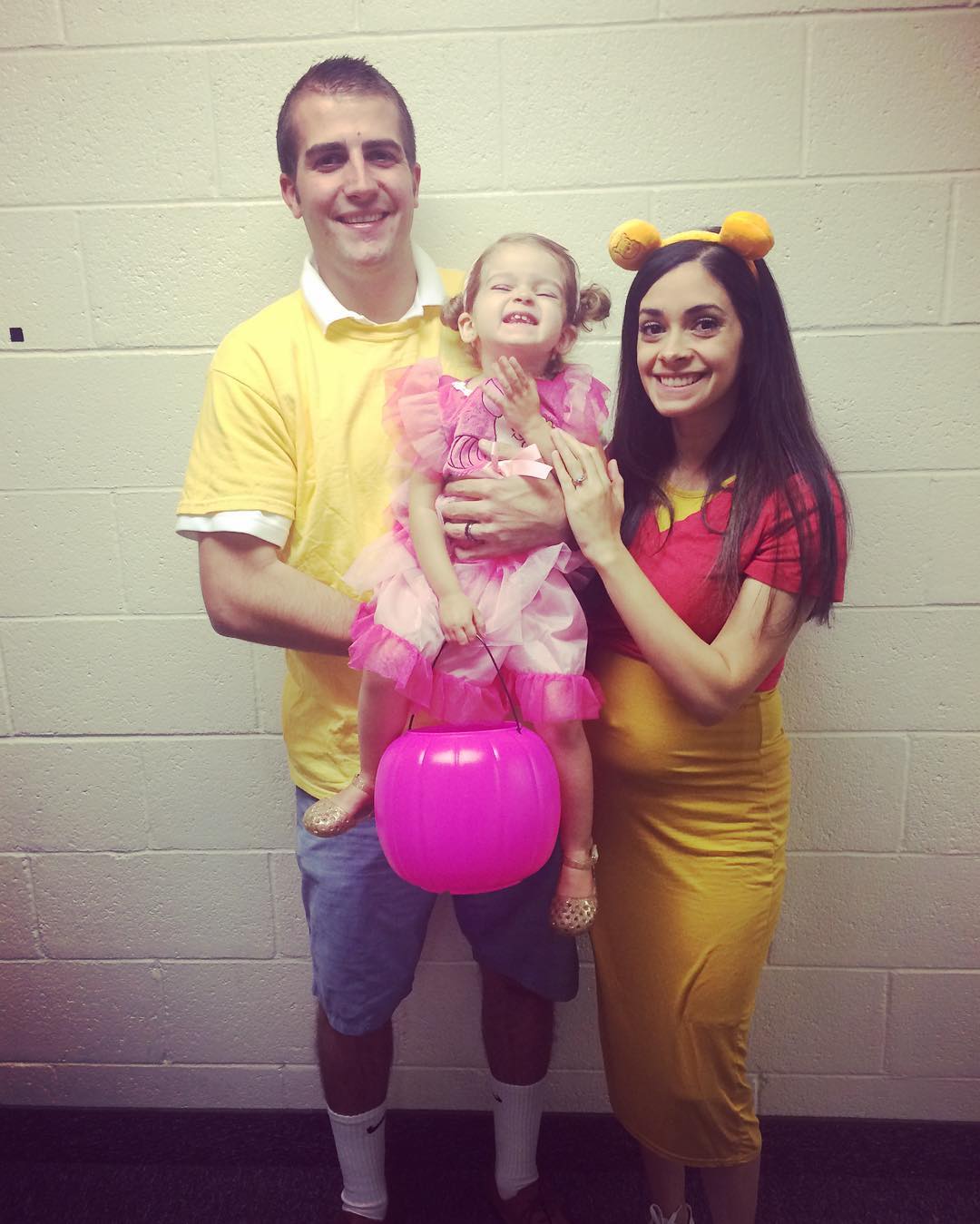 Winne the Pooh, Christopher Robin, and Piglet from @heitjereidhead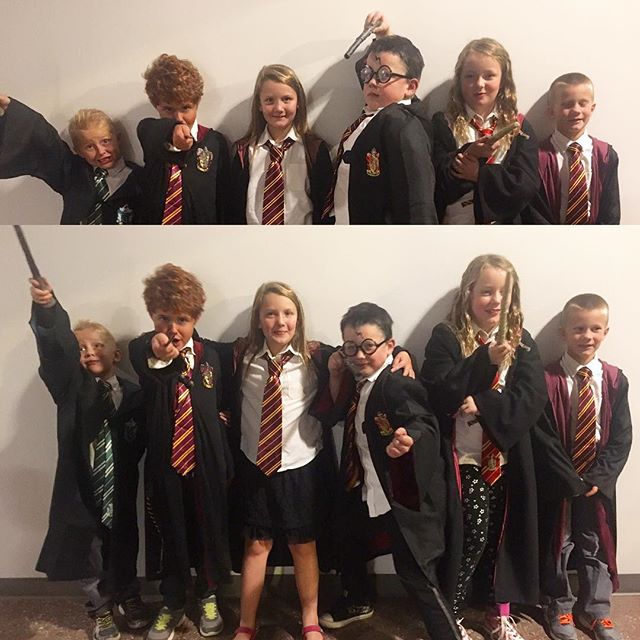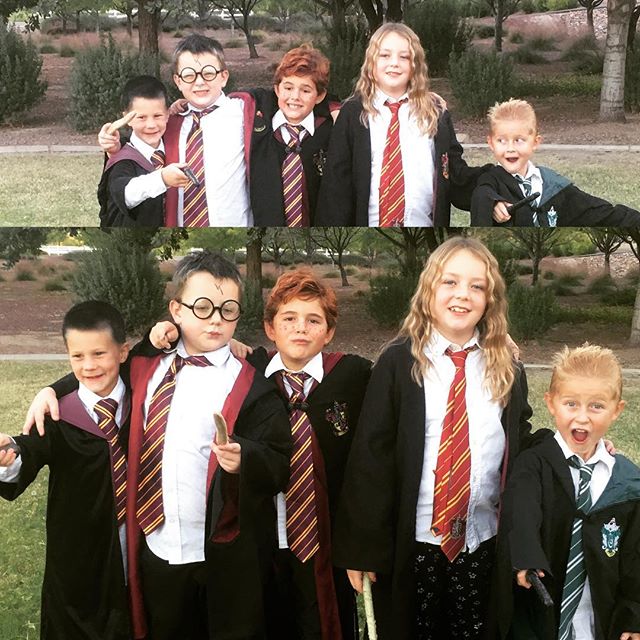 Harry Potter & Hogwarts friends. Love this one from a group of kids in our neighborhood – and I hear they were talked into it by a savvy ringleader of @teameast6plus1.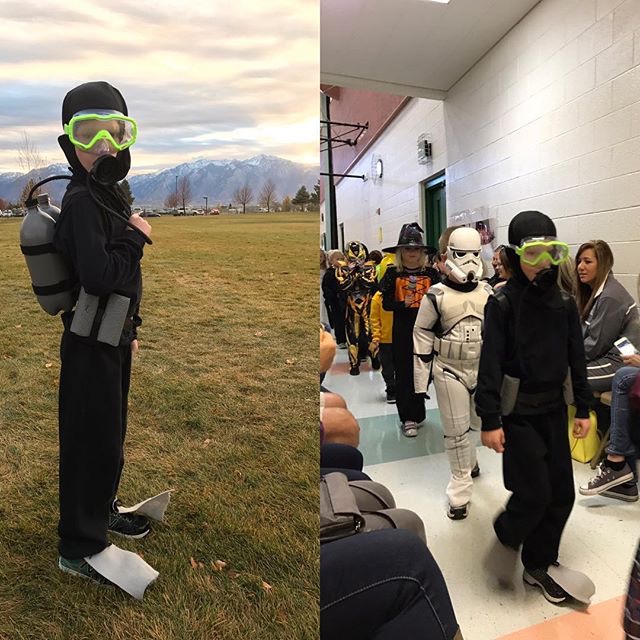 Scuba Diver – this is a clever DIY one! from @kortrogers
This one was especially pertinent this year: how will this voter choose between the "lesser of two evils?" from @janking3
---
Thank you to EVERYONE who participated in the Snap Happy Halloween Parade. I can't feature everyone, but I love seeing all your pictures and different personalities come through – some years the kids cooperate, some years they don't. Sometimes it's all about the DIY, and sometimes it's store bought bliss! Some years you get to plan a cool picture, and some years you grab that last minute shot in the dark.
I hope all of you had a wonderful Halloween as a family though, and got some pictures you're proud of!
---
I used a random number generator to count down to a random photo to win a gift card to Amazon. Think of it as "candy money," so you can stop stealing from your kids' buckets after they're asleep. (Tell me I'm not the only one!)
The random winner was… @elle.m.price! Check your DM inbox – thanks for posting!
COMMENT: What are some of the costumes you love from this page?