I nursed my older babies for 14 months each, so I feel like I know how things are supposed to work when it comes to breastfeeding. Those first two babies adored mom's milk and nursed like champs. But this third baby is a whole different story because of tongue-tie.
My little guy likes to sleep more than anything else. Latching correctly and eating are secondary to enjoying a snooze cuddled up with mom. There is a lot of screaming at mom during feedings and not a lot of actual sucking and swallowing. Despite everything I knew about waking up a baby to eat, he slept through the night at the ripe old age of 10 days. My worries about milk supply and weight gain suddenly became a really big deal when I recognized that even after 7 hours without feeding my child, I was still not overflowing with milk.
I never expected to wonder if my body was producing enough for my baby, but there I was, wondering. And I was terrified that my baby wasn't actually getting the milk I did have.
Fast forward to today.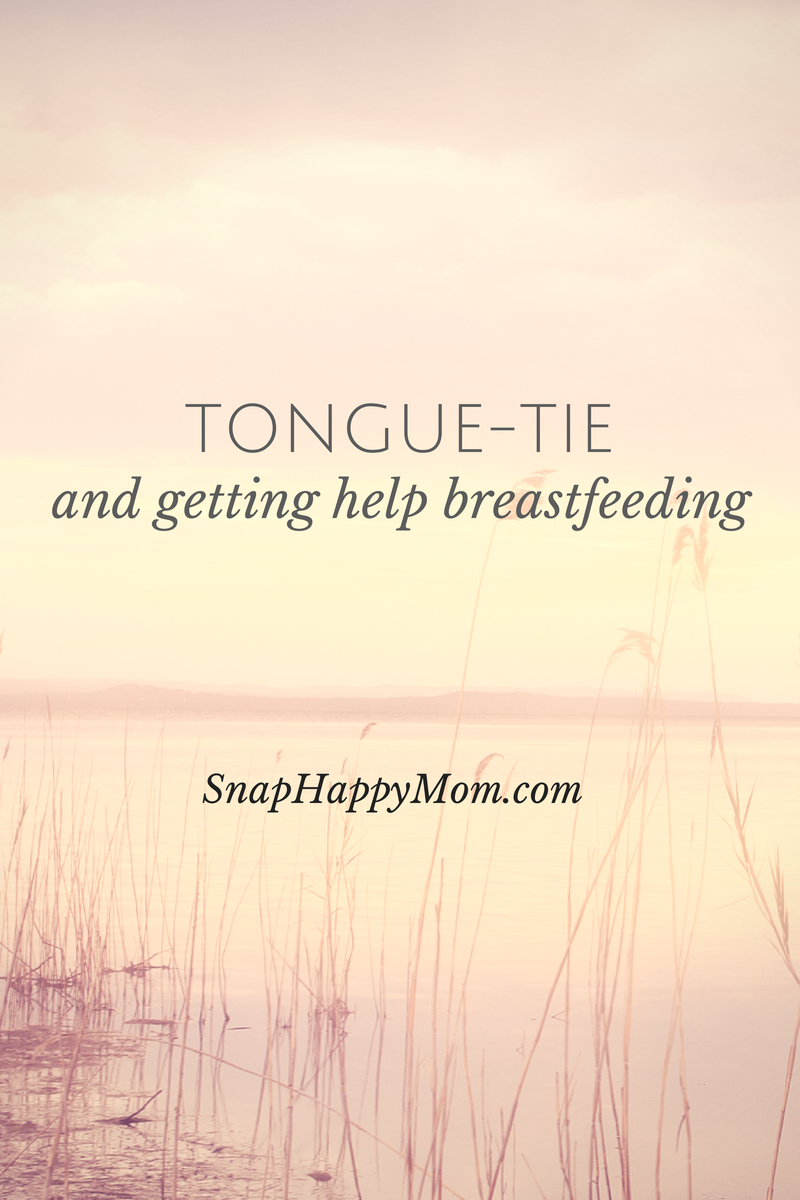 I knew I needed help that day, and luckily, I found it. The hospital where I delivered had told me there was a weekly breastfeeding support group, and I decided to go right away.
The breastfeeding support group was not like anything else I have ever experienced.There were babies of all ages, from three days old to the one-year-olds about top "graduate" from the group. There were scales for weekly weigh-ins and pillows to use for nursing and more skin than I've seen in a long time. Many of the mothers there had questions and concerns, but I was surprised that so many mothers were there simply to support other women. They had received help when they were in need, and now they were willing to pay that forward.
A circle full of women shared their worries and fears, as well as their successes and mini triumphs. I was shocked to see that way these women rallied around those who needed help and love and support. They shared advice and stories, but also just shared the burden that breastfeeding is not always easy. No one tried to cover up their tears, and there were LOTS of emotions in that room, including mine.
I was one of the women that needed help that day. My worries about weight gain were confirmed: my son had not put on anything in the last seven days. He wasn't latching at all, and I was in tears, scared and worried and stressed. And those women offered help and a shoulder to cry on. The lactation consultant from the hospital stayed after the group with me for an hour to help my son nurse and teach him some better technique. That nurse made the initial assessment that my baby had tongue-tie, and gave me the next steps I needed to get that checked and ultimately fixed. I left the group feeling empowered with two plans: one to make sure my son was going to get enough to eat, and one to get my milk supply back.
If you're not familiar, tongue-tie is a condition where cannot move freely or suck effectively. The piece underneath the tongue attaching it to the gums (the frenulum) is too short or too tight. Babies that don't latch well, don't gain weight, or cause their mothers a lot of pain while breastfeeding should definitely be checked for tongue-tie! Sadly, tongue-tie is often overlooked and undiagnosed, which leads many women to stop nursing because they erroneously believe they don't have enough milk or that their baby prefers a bottle.
The last few days have definitely been better. We got the tongue-tie fixed, which was a simple a very quick procedure. A doctor simply slips the frenulum, which allows the tongue to stretch and suck more effectively. It didn't magically fix everything, but we've done much better since the procedure.
It's been a whirlwind week: in just two days, I went to a breastfeeding support group, saw a lactation consultant, went my pediatrician to diagnose tongue tie, and then saw the ENT doctor to get it fixed. I feel so blessed that all those people were available and willing to help me figure out breastfeeding with this kid!
However, my particular story isn't as important as the fact that I was able to get help when I needed it. If you're having a rough time, know that there are people out there that want to help you succeed with breastfeeding too! Please don't wait to seek out support.