Last week at Alt Summit, Joy Cho of Oh Joy said something profound that immediately clicked for me:
"We don't balance work and motherhood: we juggle."
Balance sounds serene, perfect, and complete. Like we only have to figure it out once and it's done forever. But it's not like that!
In reality, we juggle: we fit it in and scramble to keep things moving. We try new things and abandon others. The balls go high and low and all over the place. Sometimes, we drop a ball, and let it sit for a few days/weeks/months before we pick it up again. Sometimes, we drop them all. And that's okay! We get to start over: pick them up, one at a time, and begin again.
It's never going to feel easy or relaxing- because juggling isn't like that. You will always have to watch, pay attention, and keep adjusting. But that incredible show, with the balls flying in spectacular patterns, is absolutely worth the effort to keep all the balls in the air.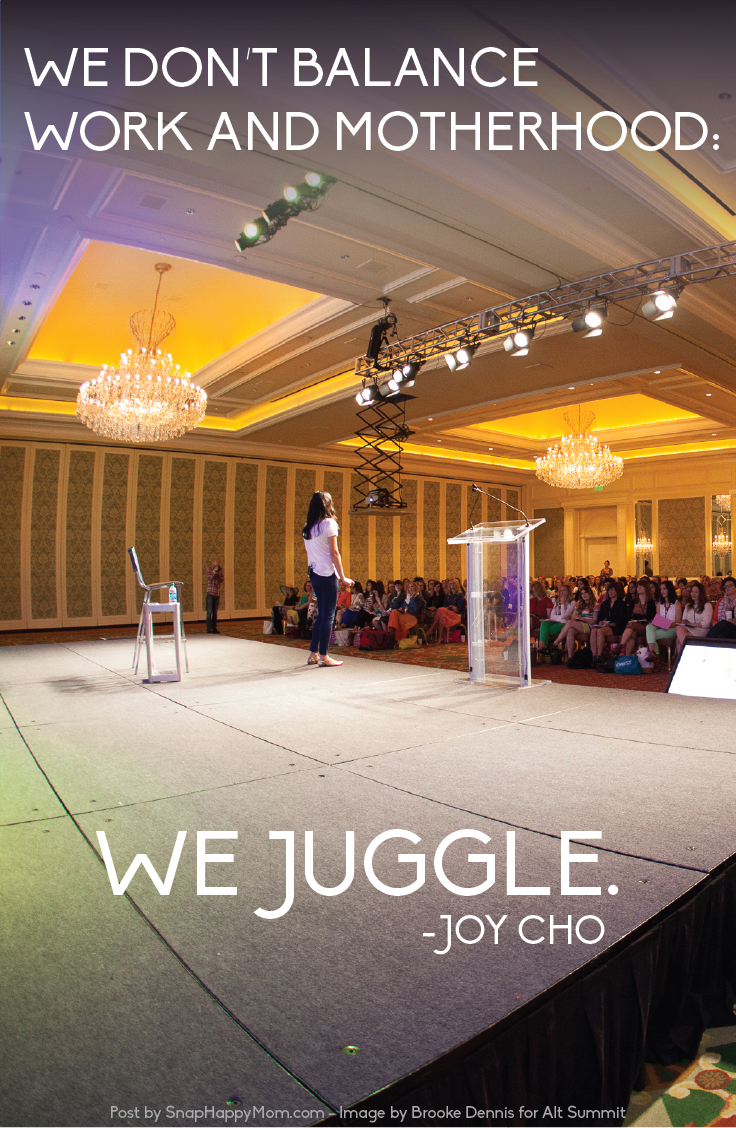 It seems like Joy Cho has been figuring out this "juggle philosophy" for quite some time: I loved this insightful 2012 post that follows the play between work and life in her life. I also believe Joy's co-author discusses the idea at length in her Mom, Inc.
book. It looks fabulous; I just ordered it!
Read more about my Alt experience here, here and here.
Pin-friendly picture featured above, Instagram-friendly image here: