Dash STILL has an obsession with the garbage truck (see here and here and especially here more evidence).
Last week at Grandma's house, the truck pulled over and stopped in front of the house. The driver got out to meet him and explain some things about how a garbage truck works.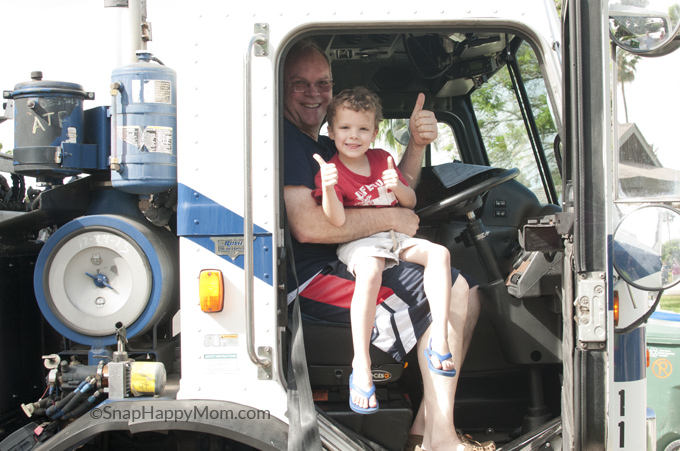 Dash made a big discovery: this particular driver was a garbage woman! Her name was Kim and she was the nicest lady! She let him sit in her seat and check out the controls and mirrors used to tip garbage cans into the truck. It made our day!