Want to learn how to actually use the settings on your camera... without needing a tutorial?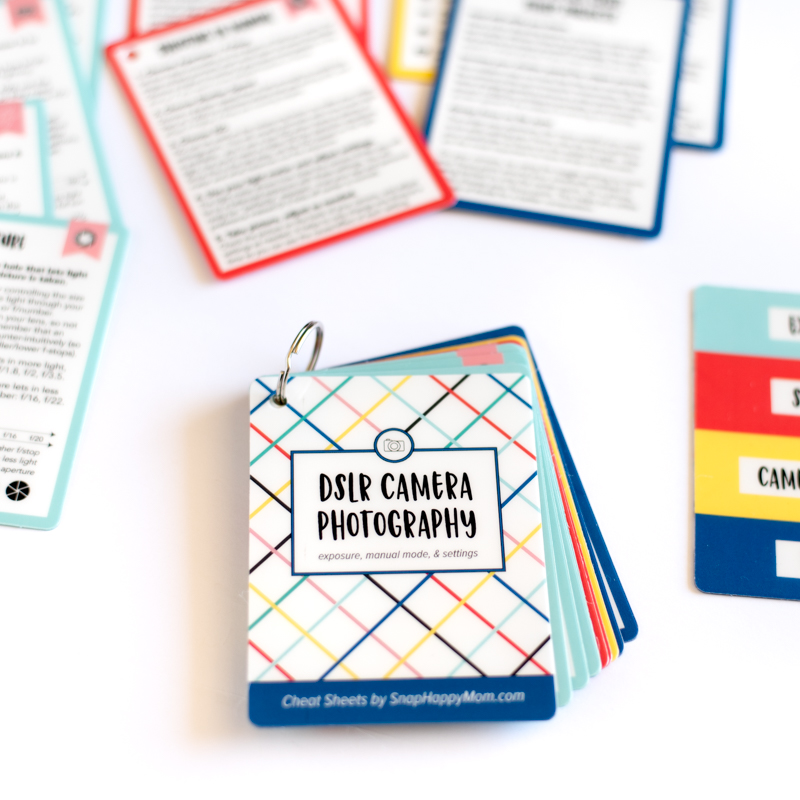 ​These photography cheat sheets will teach you how to never miss a shot again.
​Wish your photos weren't blurry? ​Tired of fiddling with your settings?
​These cards are like a photography class in your pocket!
Everything you need to take amazing photos.
Each deck has 20 pages of helpful information, like an easy-to-read version of your camera manual. ​You can feel confident ​shooting in any situation!
​Demystify tricky photography concepts
​​Take control of your camera settings! Learn ​how to adjust aperture, shutter speed, and ISO with handy charts and definitions, ​without any of the technical lingo.
​Made of durable, pocket-sized plastic for longevity.
​​No more crumpled sheets of paper stuffed in your bag. These cheat sheets are printed on thick, glossy plastic with rounded cards, which means they'll last years without tearing or falling apart. ​
​Perfect to hang on your camera bag or purse.
​The cards are color-coded​ so you can easily find what you need. The ring keeps the cards together (no loose cards to shuffle or drop!) and allows you to hang​ them from your camera bag so you always have them handy.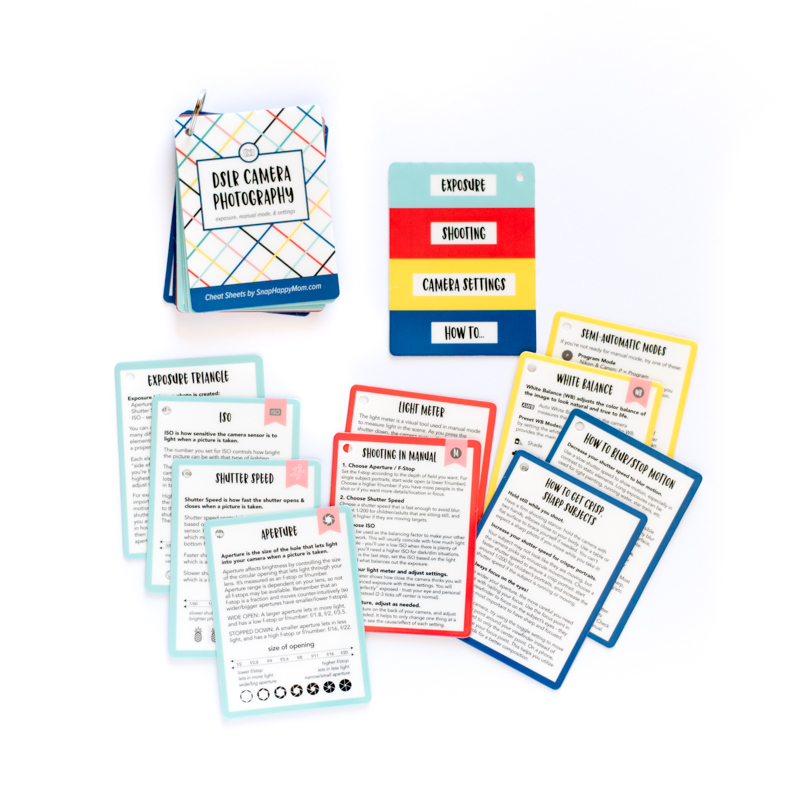 LIMITED TIME OFFER - 40% OFF
As a thank you for downloading ​your tutorial, I'm offering you 40% off for the next 15 minutes.
That PDF will help you take better pictures in one situation but these cards will help you actually understand your settings to shoot in any situation.
These cheat sheet decks normally sell for $30, but you can get them for just ​$18 with free shipping!
If you're overwhelmed with all the buttons on your camera and any technical lingo, these will definitely help you!
Not sure yet? Visit the sales page for these cards.