Learn on the go with Photography Cheat Sheets!
Wish you could have help while you're out shooting? These Cheat Sheets are the answer! They are pocket-sized and super handy to keep in your camera bag.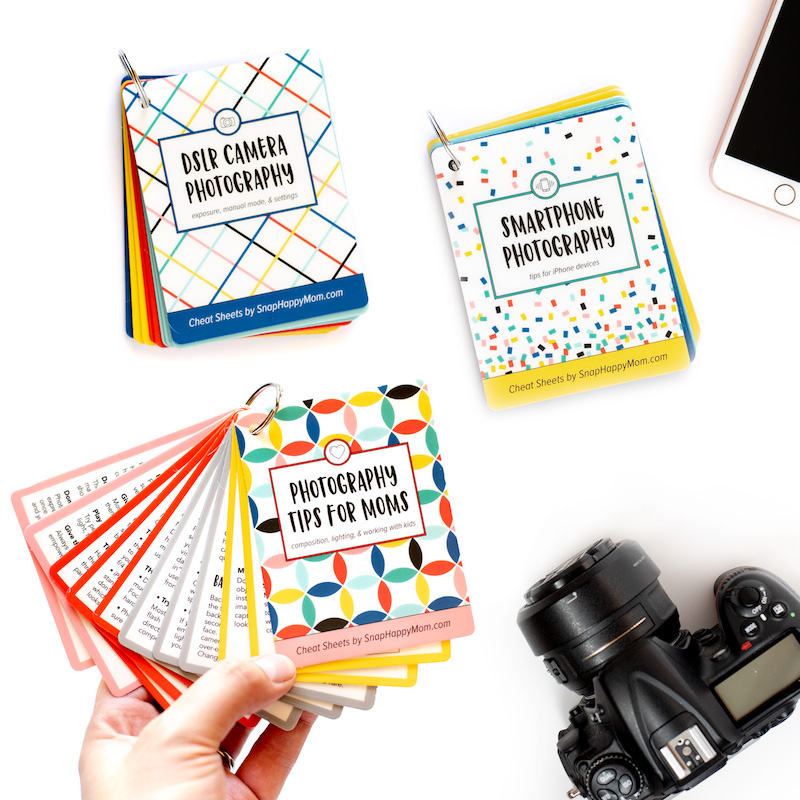 Each deck has totally unique content, to go hand-in-hand with each other.
---
Take a Photography Class
Your iPhone has a powerful camera, but are you using it like a cheap point and shoot? Learn how to take advantage of all the features that make the iPhone such an amazing compact camera.
This 2 hour, online course covers camera hacks, technical modes, and artistic principles that will teach you to use your iPhone to its fullest capabilities.
---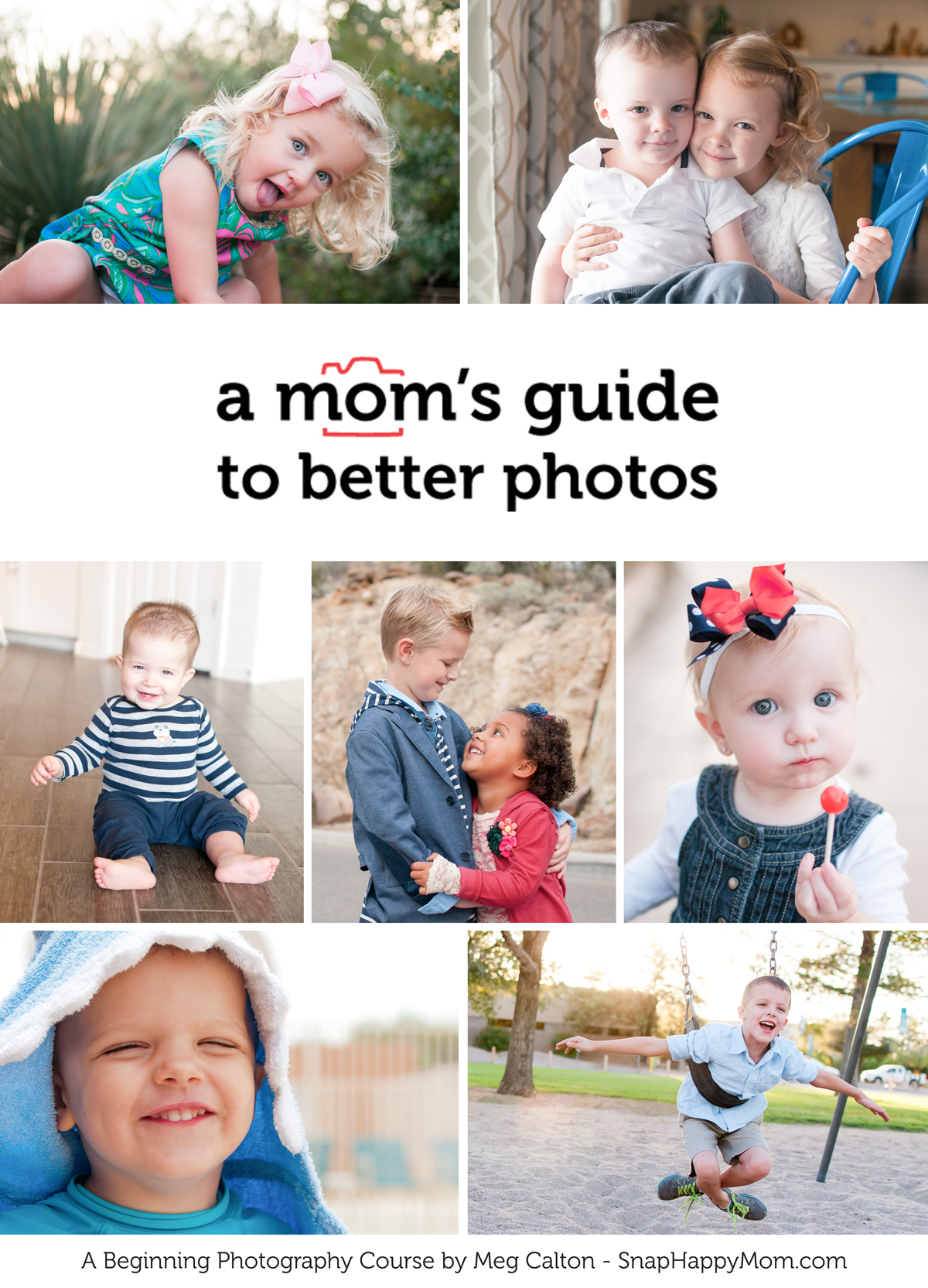 A Mom's Guide To Better Photos
This online photography class was created especially for busy moms - it's short and can be completed in segments on your own time. Course content can be accessed from any device, even on the go!
There is no camera requirement for this class - you can use any type of camera, from smartphone to compact camera to DSLR. You'll learn basic skills and tips that will instantly improve your photos, with no knowledge of manual mode required!