It's no secret we are big book fans over here. We are also fans of convenience. So buying books on Amazon is a no-brainer!
But did you know that Amazon offers specific kid books even cheaper than their usual price in their book subscription box for kids?
Plus, it's SO convenient to keep feeding a love of reading when they just arrive automatically!
If you're not familiar, Amazon Book Box was formerly named Prime Book Box for Kids. It's a book subscription for young readers! It comes with four board books or two hardcover books, all catered to your child's age and reading level.
UPDATE: Amazon Book Box is not currently open to new subscribers.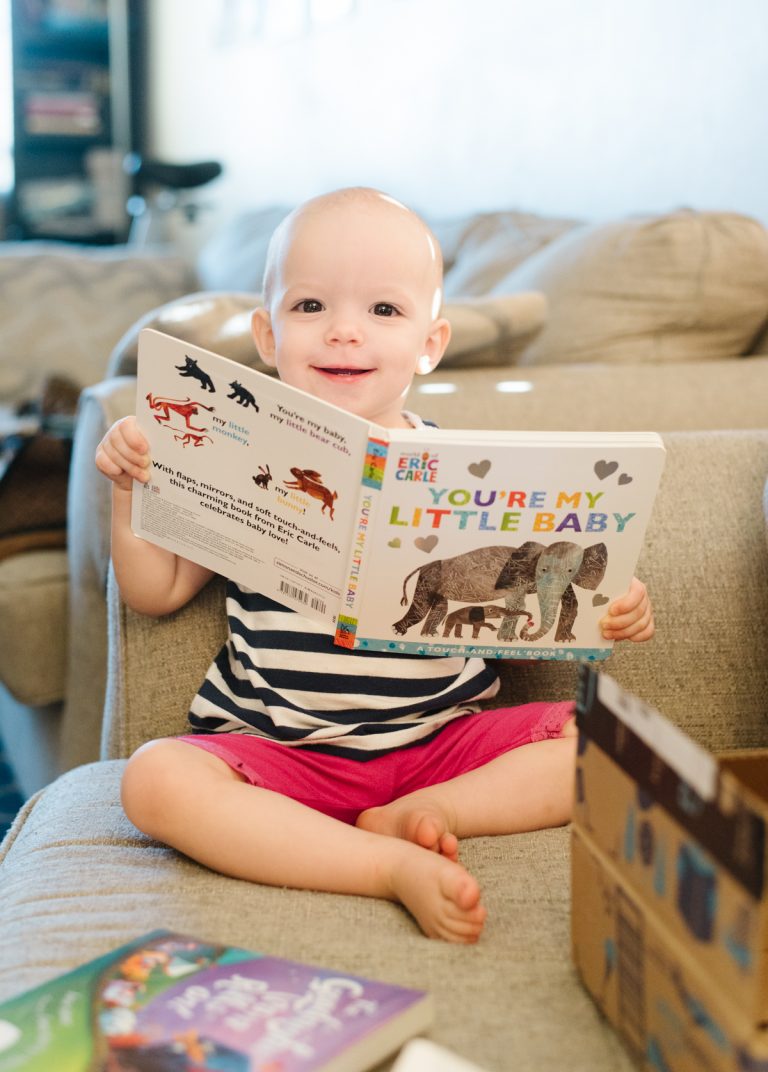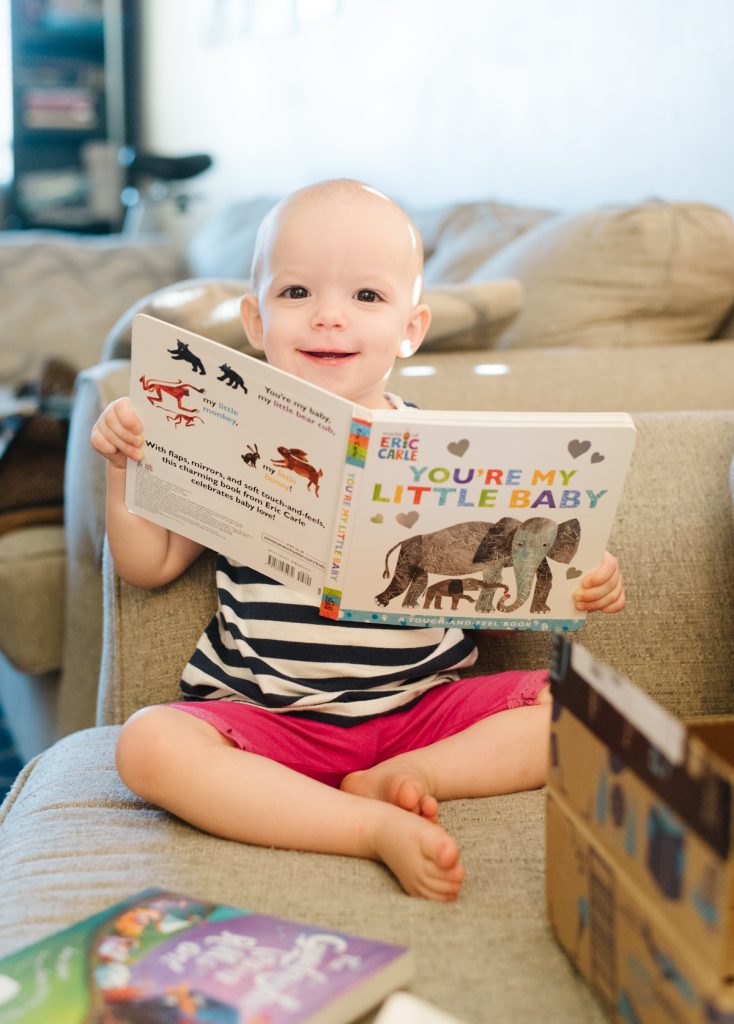 Let me tell you all the reasons we love Amazon Prime Book Box:
Jump to:
You can preview and swap your book selections.
Most subscription boxes leave everything a surprise, so it's a big reveal when you open your box. That usually adds to the fun of subscription boxes, but sometimes it means you get a book you already have.
Amazon Book Box is one of the only book subscriptions I know of that gives you the chance to preview and adjust your book selection before they ship. Unfortunately, small companies can't afford to buy "extra" copies to do this, but Amazon already has a way to sell their extra books.
Amazon editors curate 2 books for each box, and then you have five days to view and edit that selection if desired. They offer 4 alternative options each month, so you can swap any of the other monthly picks into your box if you're interested in something else. We are trying to introduce diverse books to our kids, but sometimes you know there's a title that they just won't enjoy. I love being about to preview and select books for my little readers.
If you're worried that the ability to preview your selection will take away the fun of getting a book box - don't be. Remember, anything that comes in the mail is going to be a surprise for your kids! So the excitement will definitely still be there.
Of course, you can also leave your picks a surprise as well! If you don't sign in to check them, the box will ship with the curated Amazon picks.
You can even return books that aren't a good fit.
Like everything else Amazon sells, books in the Amazon Book Box have a great return policy. You can return them within 30 days if you aren't satisfied.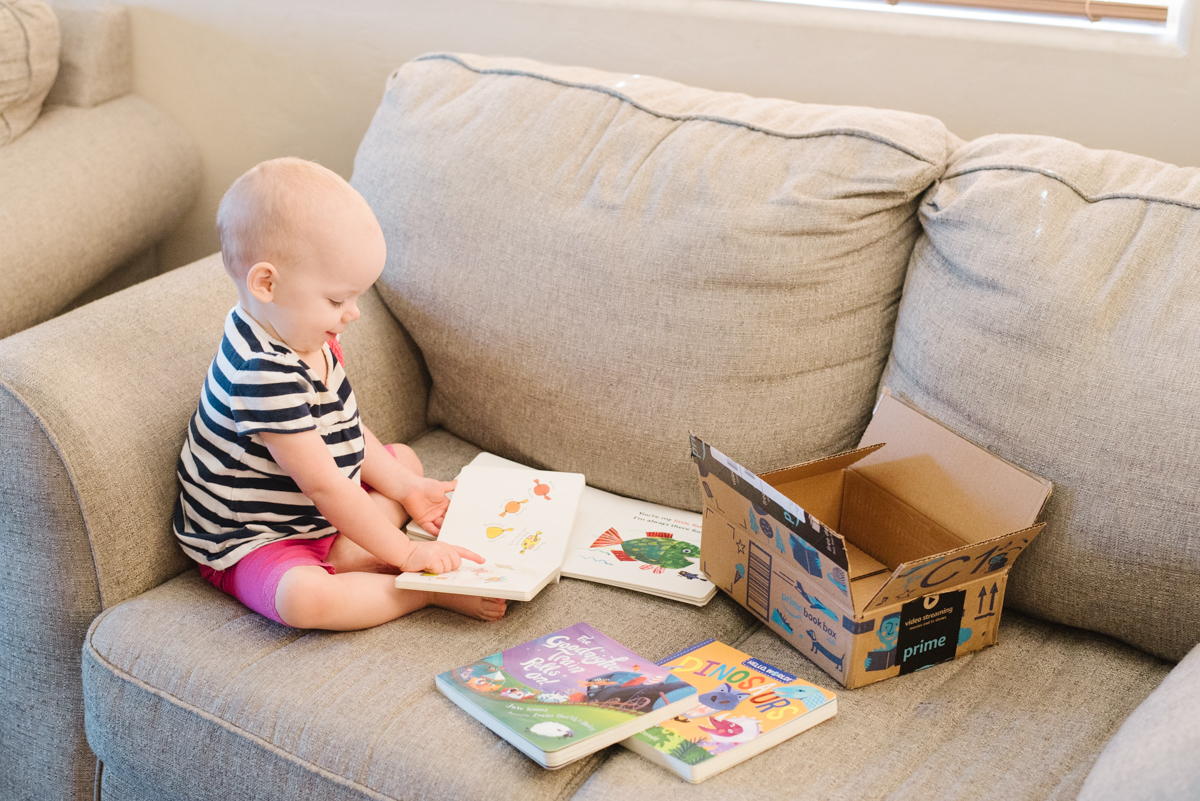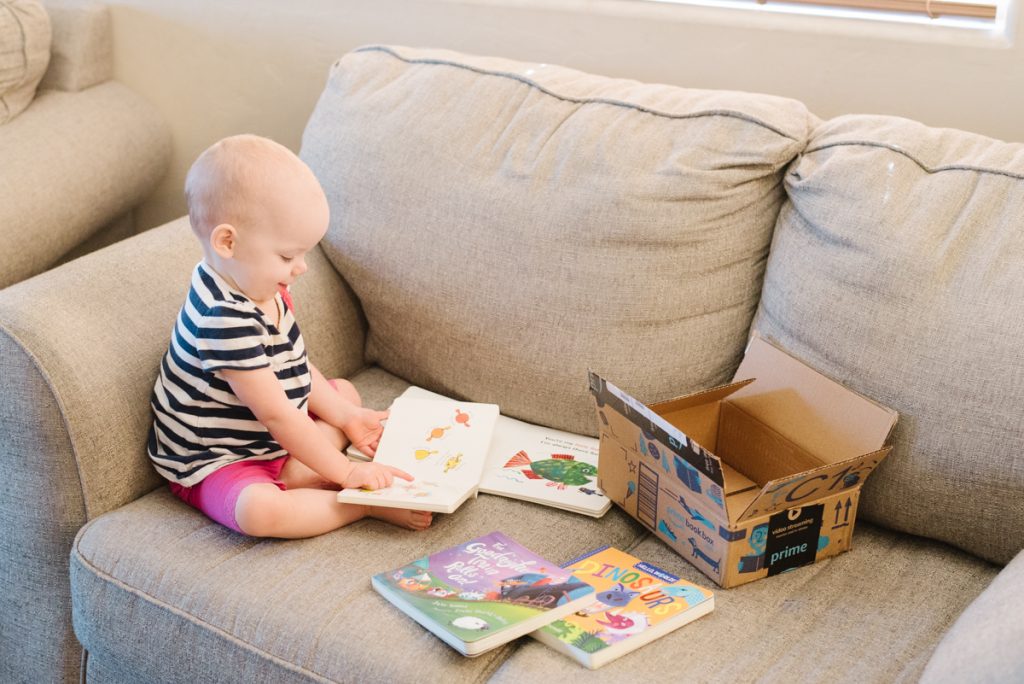 It's cheaper than buying books separately, even with Amazon prices.
The book subscription is $19.99/month (plus tax) with free shipping. That makes it a better deal than many other subscriptions since they usually can't pull off free shipping.
Amazon always makes sure the books in your box are a better deal than their own listed price. They say it's up to 40% off cover prices. In my experience, Amazon is one of the cheapest places to buy books in the first place, and you're getting them even cheaper if they are in your Amazon Book Box!
There are several age-appropriate book options within each age bracket.
One of the things I love is that you get the chance to put in your child's birthday, so they send age-appropriate books.
The hardcover books are separated into three age groups: 3-5, 6-8, and 9-12. Your kids will get 2 hardcover books that are about the right level for them.
Kids 2 and younger get four board books. And at that age, they love the box just as much as the books! 🙂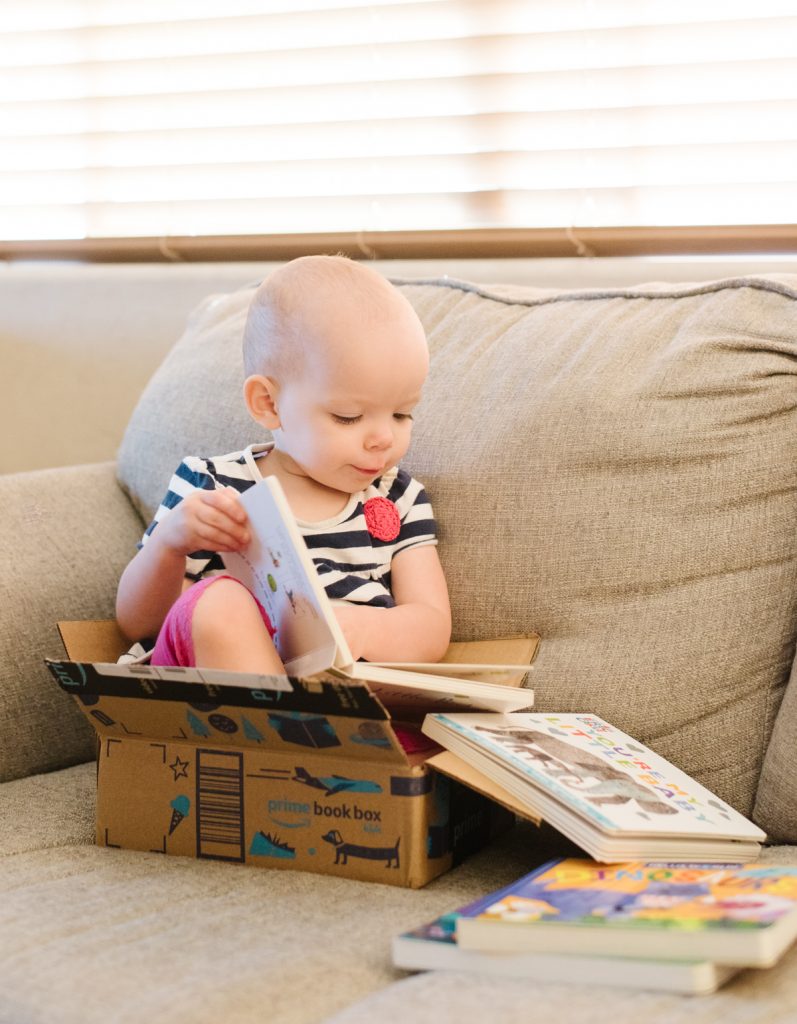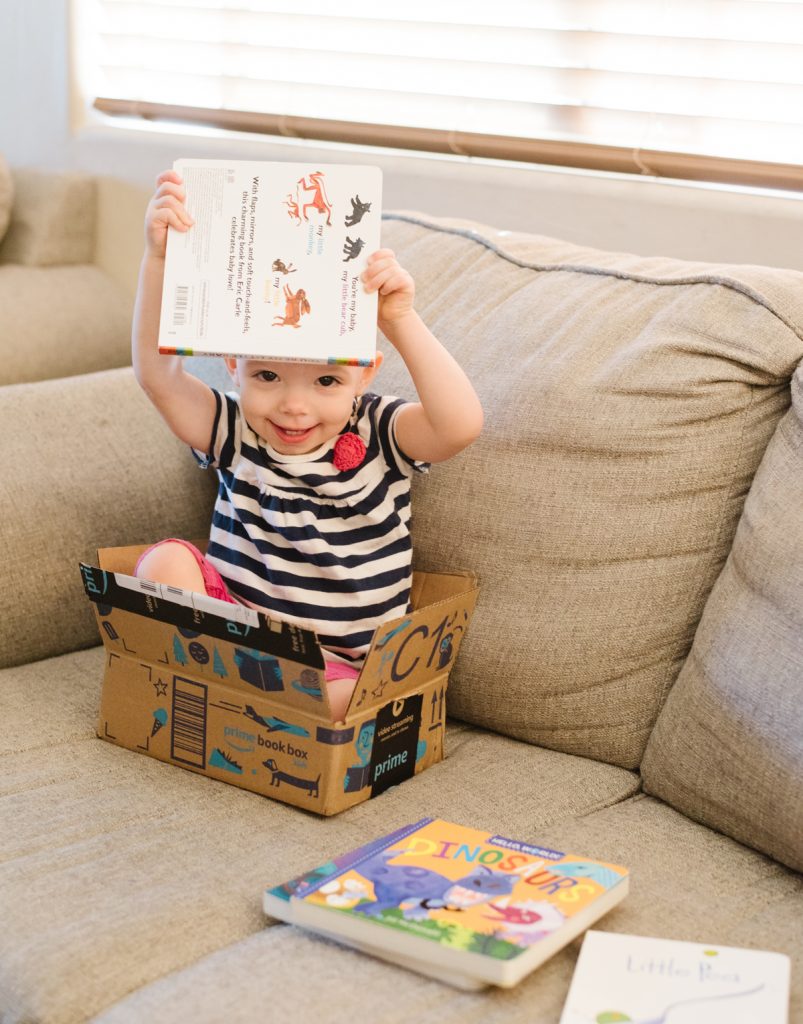 It introduces you to new titles and diverse authors.
Amazon has so much data about books and readers, and they are using that data to provide great options in their boxes.
Each month has four curated alternatives, and they are all different genres, topics, and types.
We have found so many good books we wouldn't have been introduced to otherwise - authors that weren't on my radar and books with a wide range of represented diversity or unique topics. It's been good to switch things up for my kids, especially when they are stuck in a reading rut.
For example, my 10-year-old was sent Millionaires for a Month, which is about two boys that get a secret challenge from a billionaire to spend 5 million dollars in a month. But they can't invest, buy real estate, give gifts, or even tell anyone about the challenge! The boys learn some hilarious lessons about the value of money and whether or not it can buy happiness.
We never would have heard about this book without Prime Book Box. My library doesn't even have it yet! I read it alongside my son and we both enjoyed it.
You can choose the shipment frequency and skip a box whenever you want.
You've got flexibility with Amazon - you can get boxes every month, every other month, or every third month. You can skip a shipment whenever you want (including after you've seen the book options for the month).
Most book subscription boxes want to lock you into a prepaid subscription for the best pricing - but Amazon's price is the same for each month, and bills each month. So no big upfront cost! You can cancel anytime.
Although you can get multiple subscriptions for individual kids, I ended up keeping a single subscription and I switch it back and forth between my toddler (board books) and my preteens (for youth novels). It's worked well for us in the long term without getting too expensive.
The only negative I found:
You can only participate in Amazon Book Box if you're an Amazon Prime member, but that seems like a given.
The only other negative I could come up with is that I don't often buy hardcover books. We don't have anything against them, I just don't buy a lot of new releases that come only in hardcover. If I'm buying a book for our home library, we usually get paperbacks for price and size (more room for more books!)
So using Prime Book Box might not save you quite as much as it seems, since I wouldn't normally be buying the hardcover versions in the first place.
That being said, the convenience and fun of getting new, curated books in the mail is totally worth it.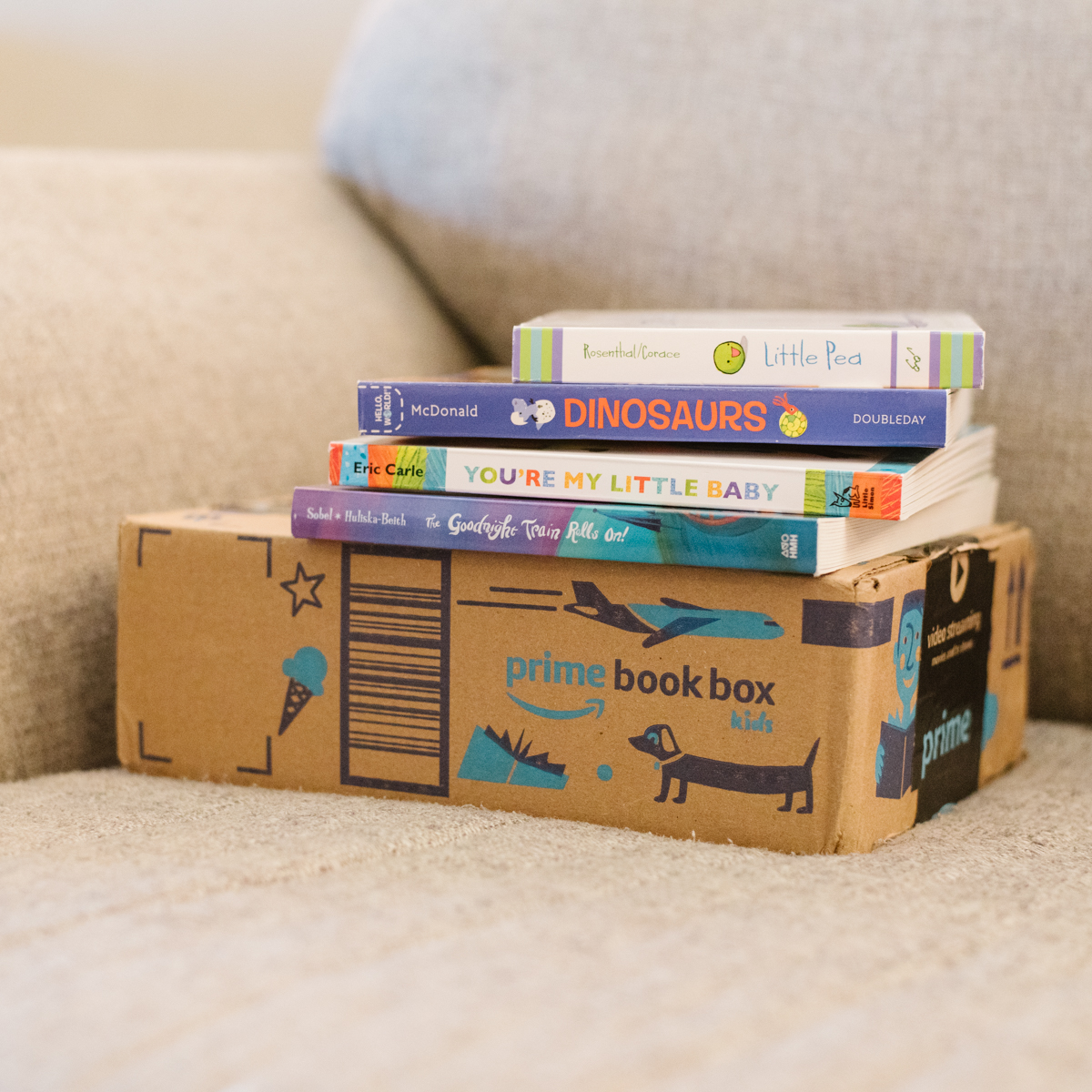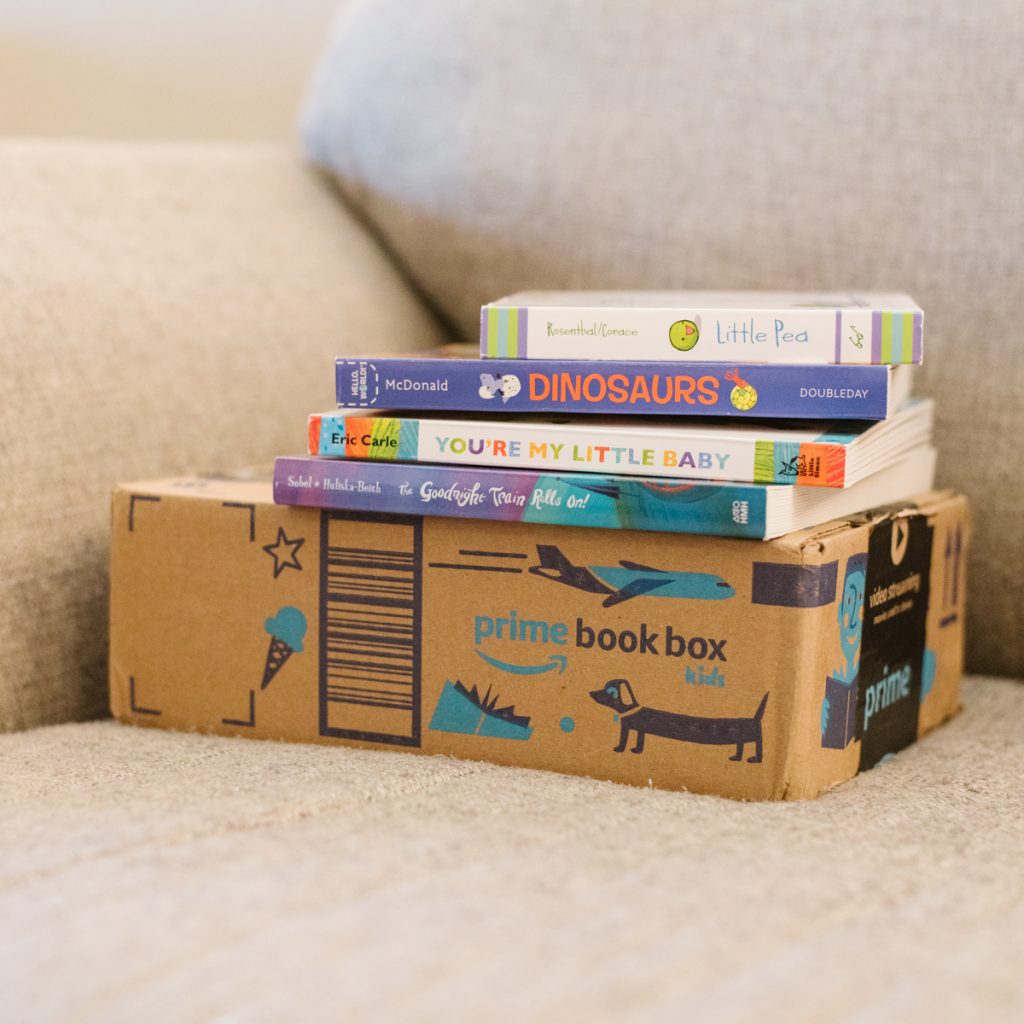 Amazon Book Box Examples
Examples of books in the baby-age 2 Prime Book Box:
Books we've gotten in the age 9-12 Amazon Book Box:
If your kids love reading (or if you're trying to foster a love of reading in your home), then I highly recommend Amazon Book Box. We have loved getting our boxes, especially since they've introduced us to new authors, topics, and characters.
It's really fun to discover books you wouldn't have otherwise!
The Amazon Book Box is a great way to grow your home library and break your kids out of their reading rut.
UPDATE: Amazon Book Box is not currently open to new subscribers.

Check it out yourself here: Amazon Book Box