Are you selling your home? Good real estate photography is essential to making a good impression on your MLS listing or for-sale-by-owner home. Use these 10 tips to prepare your home and stage it for good photos.
This post is the first part of a mini-series about how to get your home ready to photograph and sell!
---
Here are my 10 tips for how to stage your home t0 take high-quality real-estate photos yourself.
STAGING YOUR HOME INTERIOR FOR REAL-ESTATE PHOTOGRAPHY
Staging your home is an important step for real estate photography  – no matter how great the photos, the stuff in the photos has to look good too! Here's the things you should do immediately before your home-realty photo shoot.
1. No visual clutter. Clean it up or stash it away.

You've probably already made an effort to stage your home and make it more likely to sell. This is especially important for photos – there should not be visual clutter anywhere.
Some professional home stagers recommend removing a third of the furniture and knick-knacks from the home. Store it in the garage or off-site if you want to move it, but it might be clutter in the first place. If you haven't already decluttered as you prepared to pack, do it now! Less "stuff" in the home automatically makes it feel bigger and cleaner.
You also should remove most personal effects and anything controversial. Family photos and political affiliations indicate the current owner's life, but selling a house is all about helping a prospective owner "see themselves" in the home. So take down the things that make it personal to you and consider more neutral decor instead.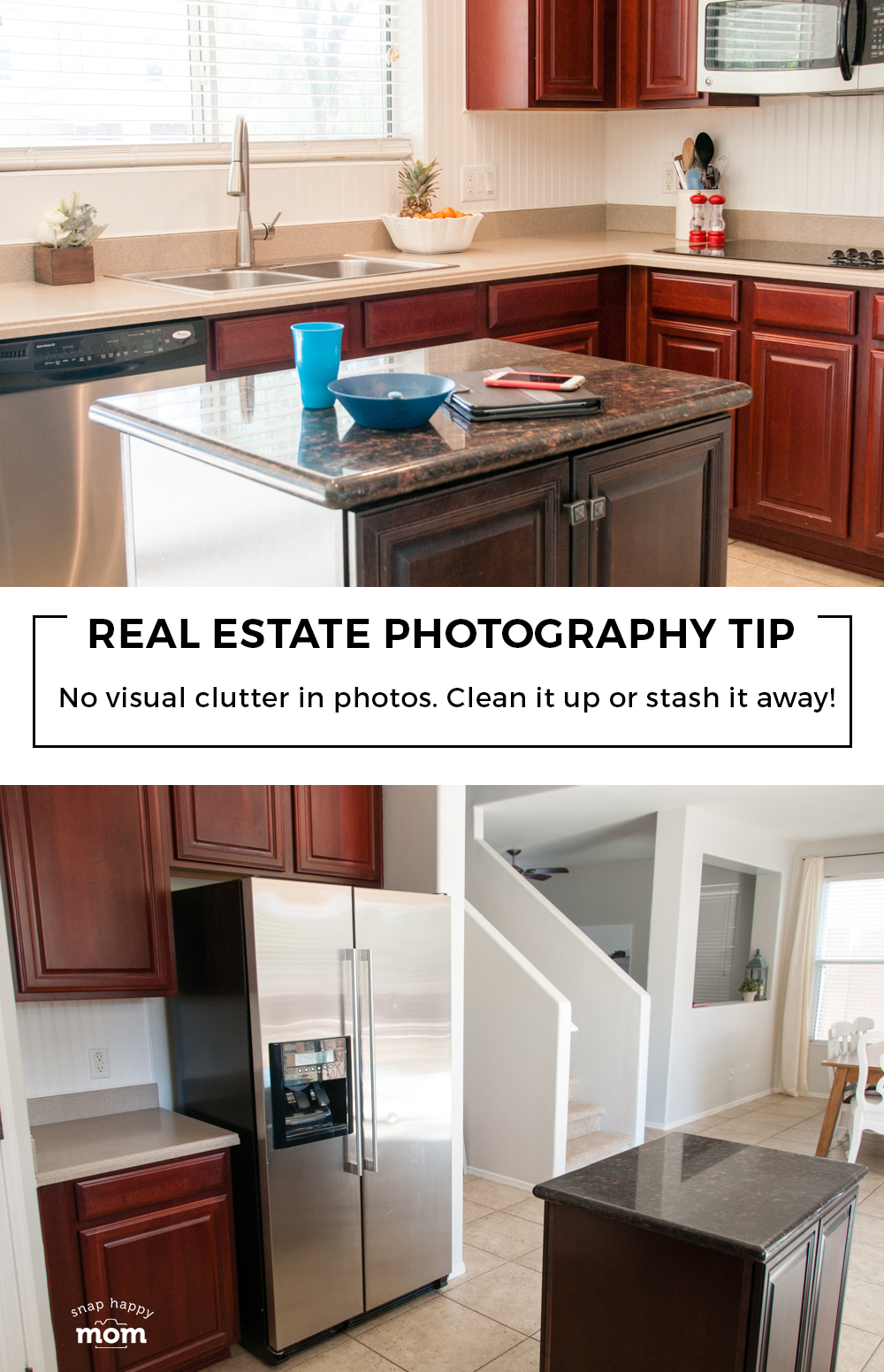 …