Do you have someone in your life who loves cameras and photography? These ornaments are a perfect gift for them. All 17 are modeled after cameras, both modern and vintage.
If you want a special gift for a loved one, check out this list. These adorable camera-shaped ornaments would look perfect on any Christmas tree!
Jump to:
---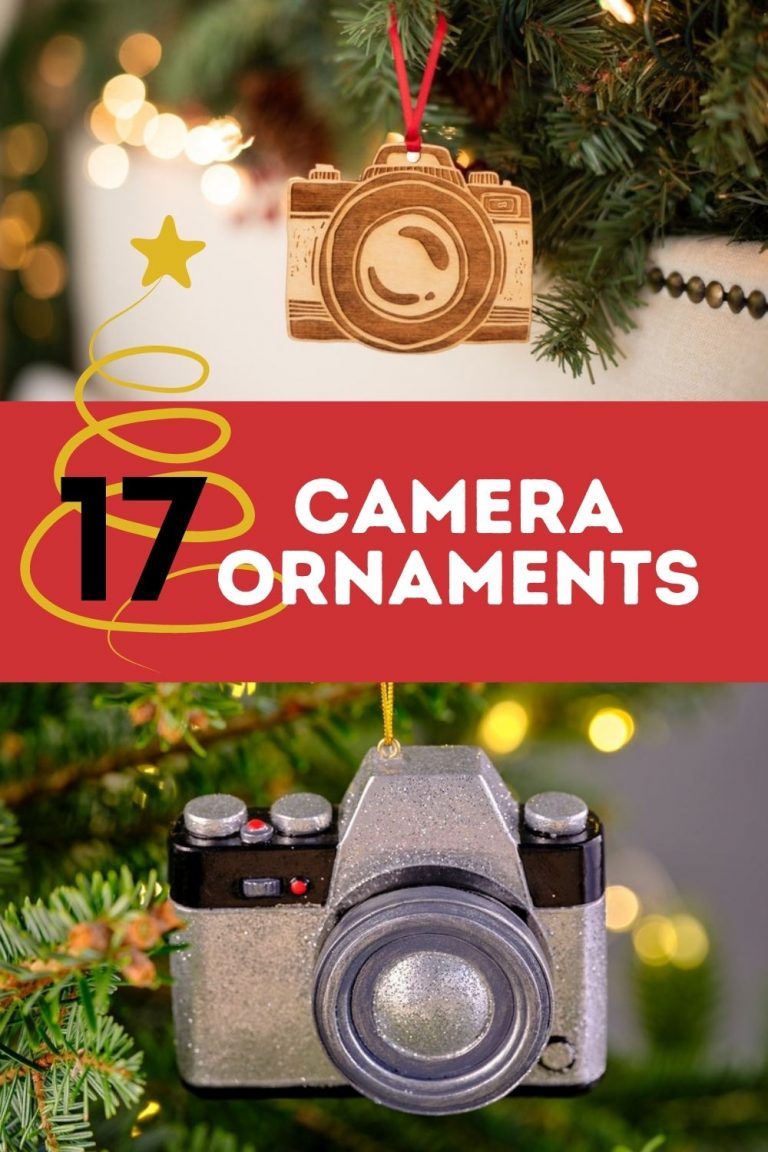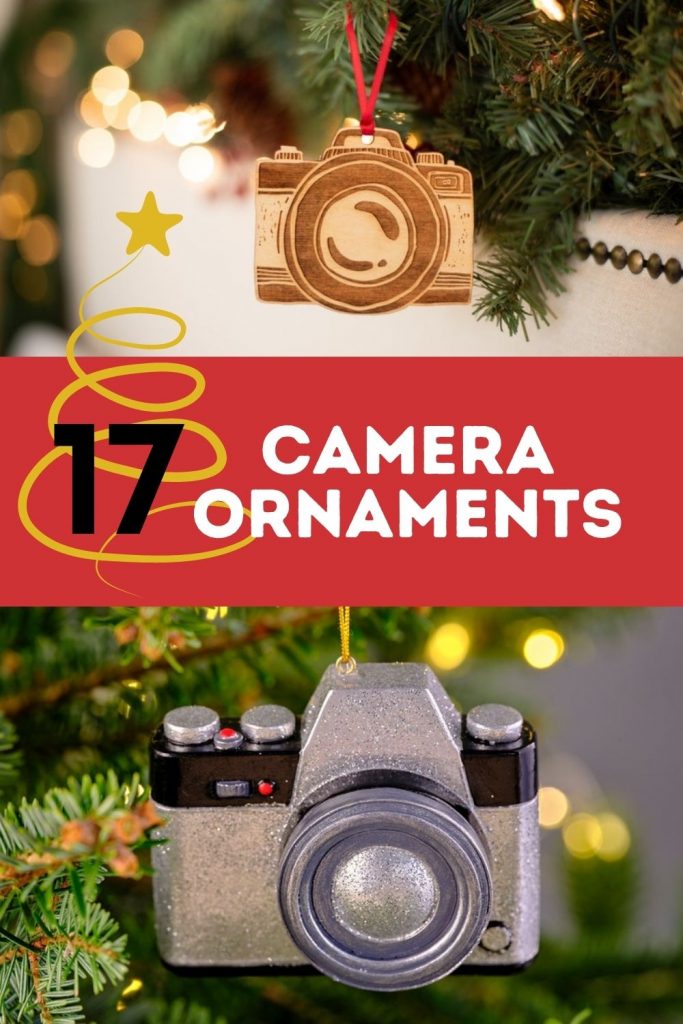 ---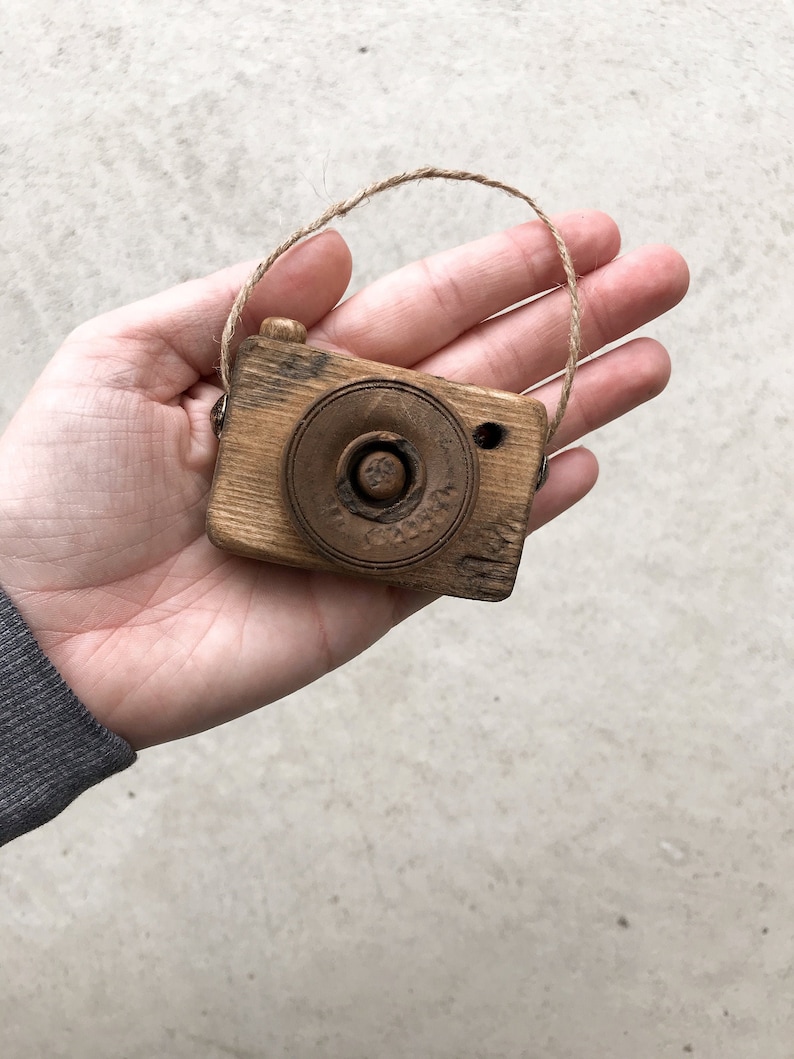 (Not currently available but similar item here.) We love the rustic feel of this ornament! The cutting of the wood, the staining, and the assembly are all done by hand. Because of that, the wood grain might not be the same as pictured. Each one is beautiful and unique!
This resin ornament is 3 inches long and 2 inches tall, so it's a great size for a tree. It also comes with a cute red and green ribbon to hang the ornament on the tree which adds a cute Christmas flair.
You can get this ornament individually or in sets of 3, 6, and 12 for a discounted price if you know lots of camera enthusiasts.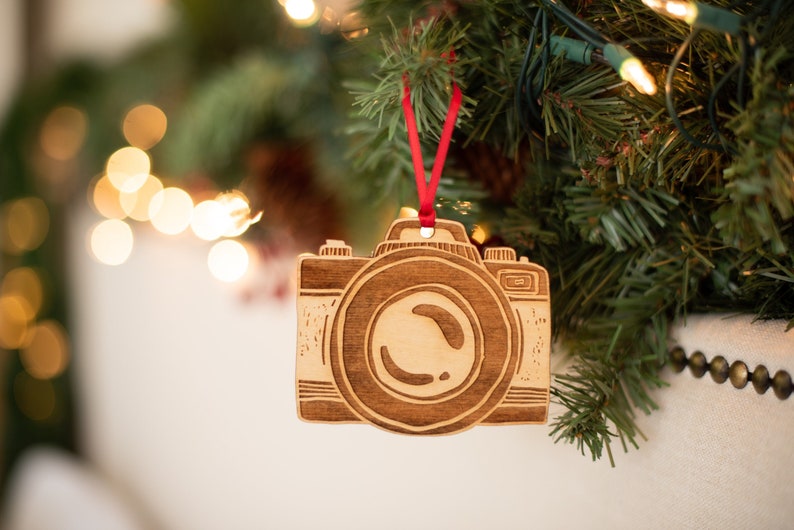 This cute ornament is about 3 inches wide and is made of plywood. The engraved features are a deep brown color and the camera comes with a piece of red ribbon for hanging.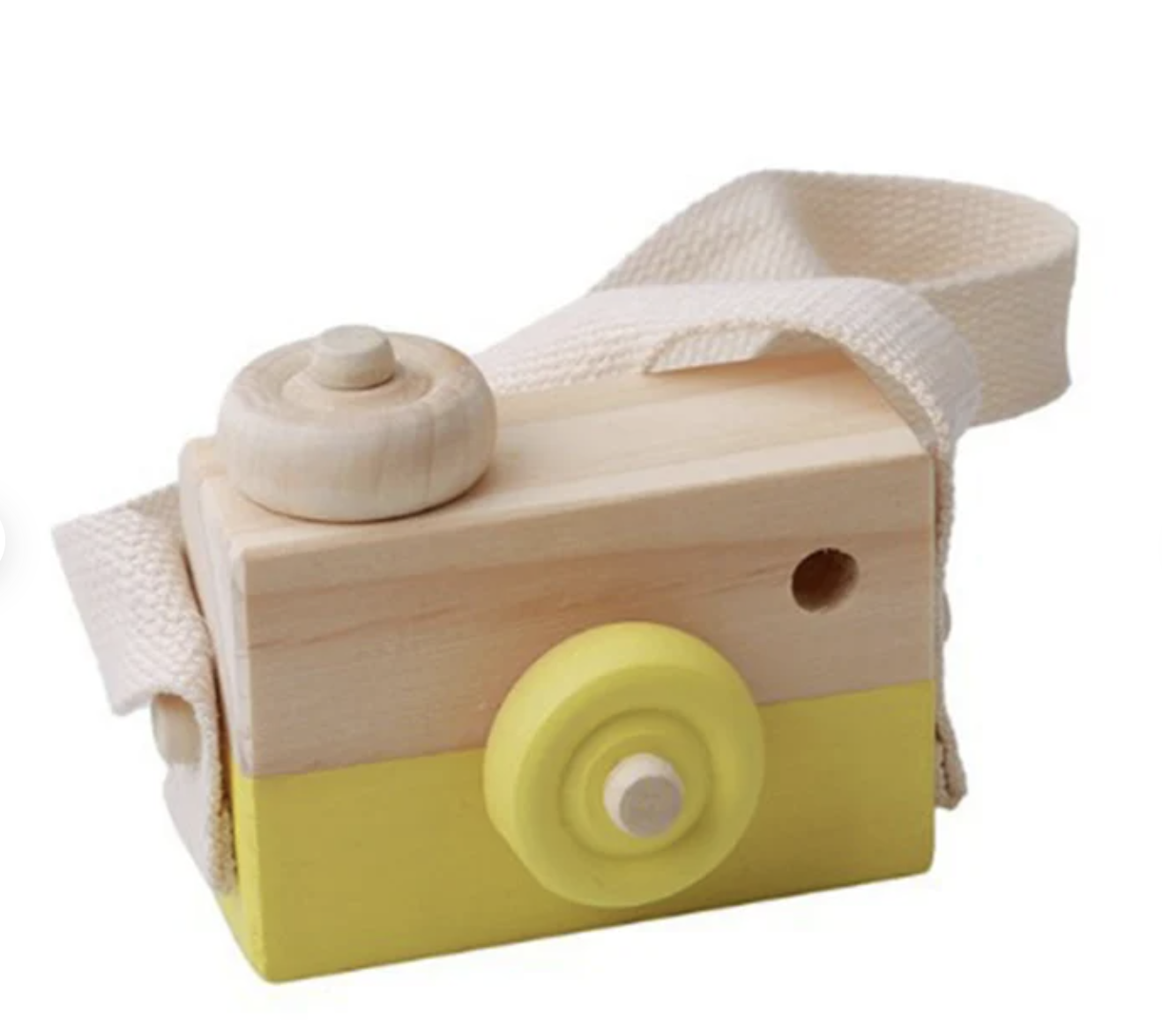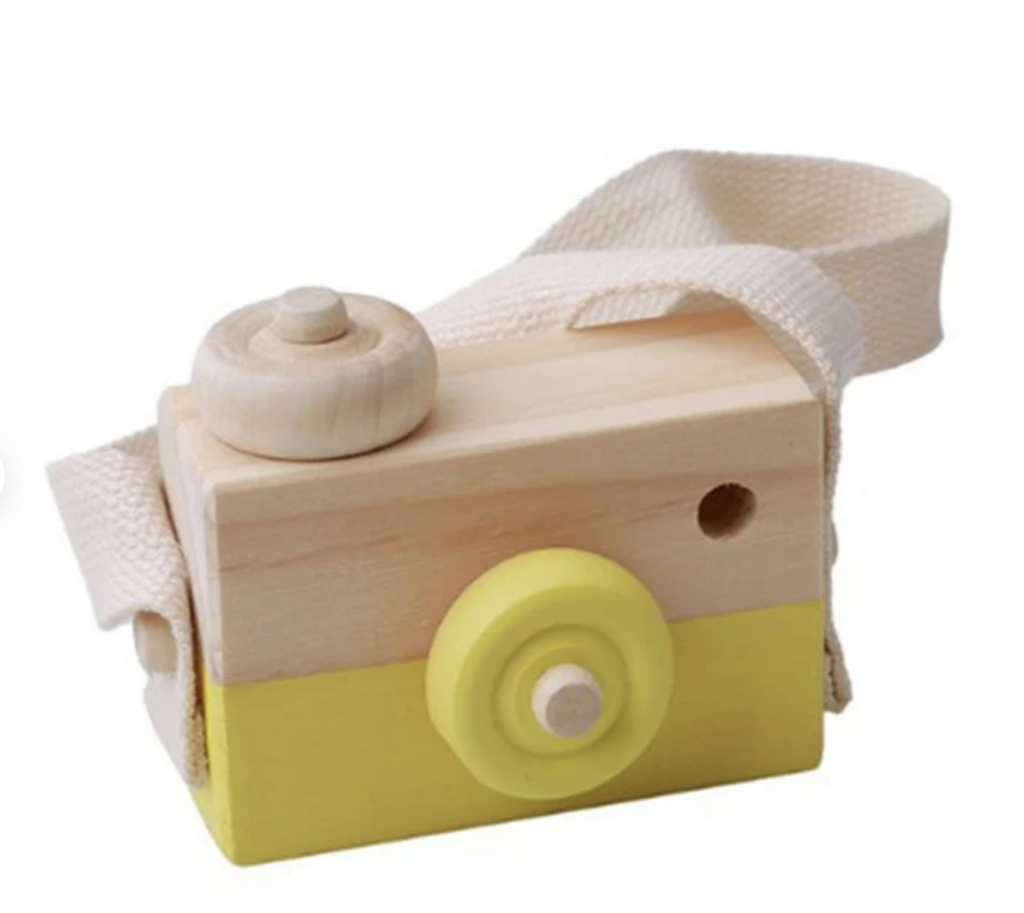 (Not currently available but similar item here.) These ornaments look like adorable log toys, and it's perfect to hang on the tree at Christmas and to set up in a nursery or kid's room throughout the year. One reviewer said the colors are more vivid, so keep that in mind if you're looking for a specific color scheme.
I love this set of 4 mini camera ornaments! It's so cute! They are waterproof and each ornament in the set is different. You'll get ornaments of a vintage camera and different digital cameras as well.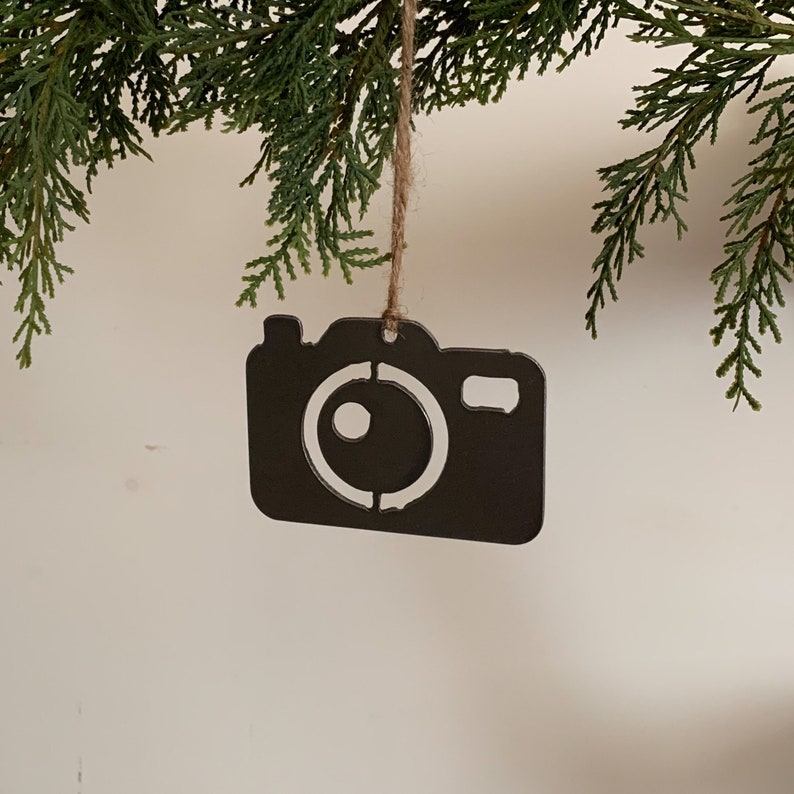 These camera cut-out ornaments are made of recycled steel - which means they may have slight markings or oxidization. The seller recommends you keep it in a low moisture area when storing it. These ornaments come ready to hang with twine and a gift tag.
It's perfect for modern decor!
This ornament is modeled after a DSLR camera. It's made from blown glass, so handle it with care.
Each ornament is hand-painted and glittered, making it a lovely gift for anyone who likes cameras.
This camera ornament is modeled after a vintage folding camera made of polyresin. It's built solid so it's durable but one reviewer said it's a bit heavy, so make sure you're hanging it somewhere sturdy. The string hanger is included.
This ornament is an adorable replica of a DSLR camera. It's made of hand-painted resin so it's durable and detailed. It's 4 x 3 inches, so it's a great size for any Christmas tree.
This set of camera ornaments features a classic camera in a brown case and a sleek digital camera. It's a great gift for any photography lover because it comes with both a classic and modern camera. The ornaments are made of resin.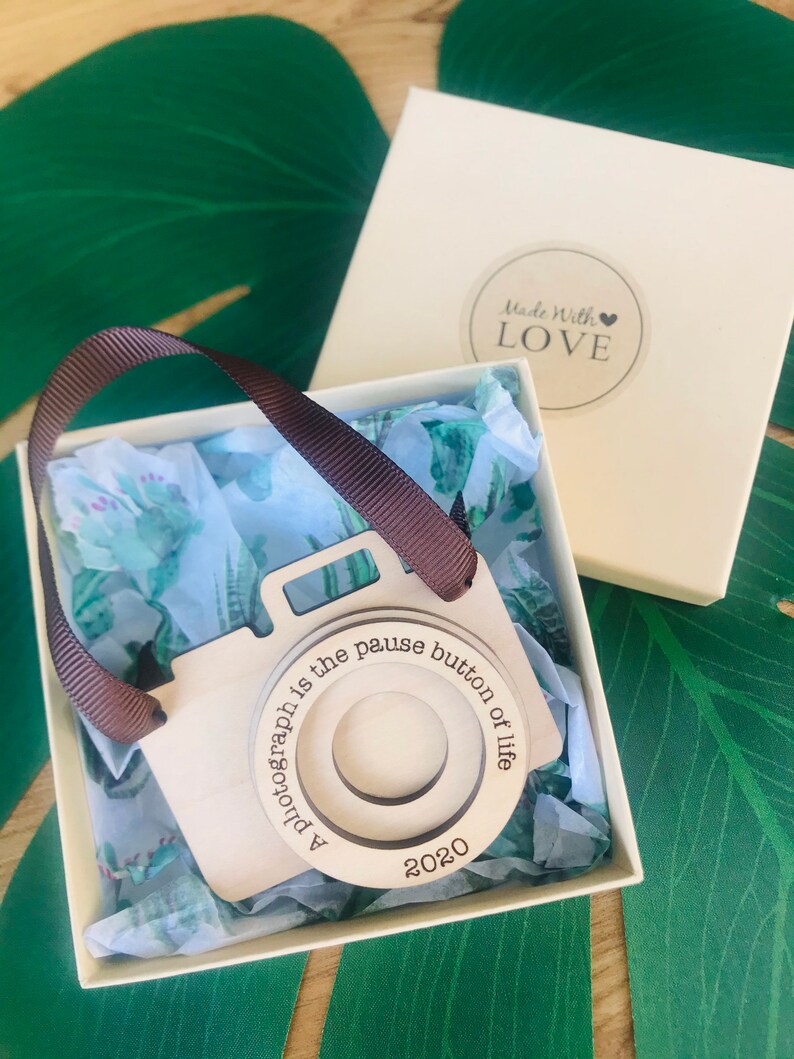 This laser-cut camera ornament is made from premium wood. It can be customized to include a name and year or a favorite phrase. You can add up to 45 characters. This is a wonderful option if you want something personal!
This ornament is a replica of a classic analog camera in a brown case. It's made of resin and includes a string for hanging.
This personalized camera is made of resin and included an attached ribbon. You can have a name added to the ornament to make it customized for the recipient!
(Not currently available but similar item here.) This is technically a keychain, but it can be used as a cute little ornament too. This small camera is fun because when you push the button, the camera will flash and make a shutter sound.
This glass ornament is made of premium quality and is silvered on the inside so your ornament has an amazing color definition. It is more fragile since it's glass, but it's a special gift for anyone who loves cameras.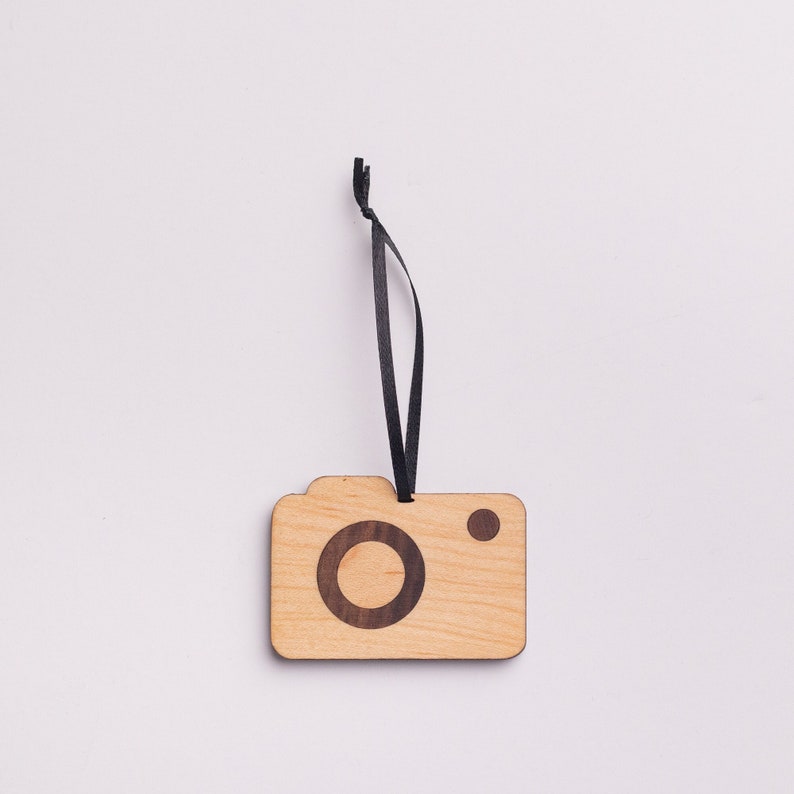 This handmade, wooden ornament is made from maple and walnut. It comes with a black ribbon and is cute and simple. If you're going for modern simplicity, this is a good choice.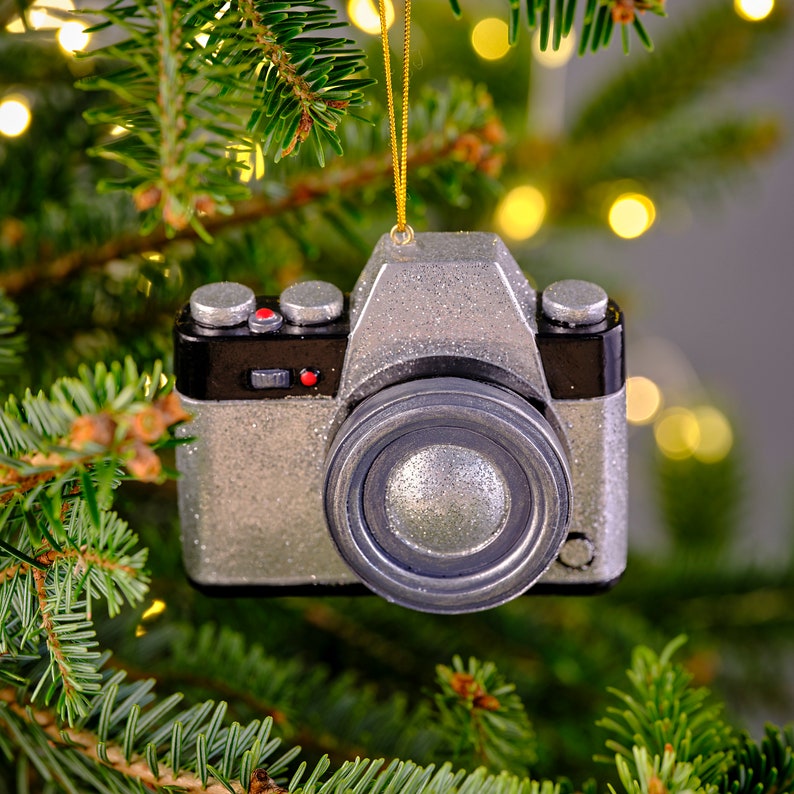 This camera ornament would be a really pretty addition to any tree. It's made of resin and comes with a gold string attached. The glitter makes this ornament fun and festive.
---
If you love cameras, or you know someone who loves them, these are a great way to personalize a Christmas tree. These ornaments are perfect for showing off what you love!