Yesterday my kids and I had a Dance Party! I have no how my kids came up with this, but the newest thing at our house it to lay down a blanket as a "dance floor" and then turn on some music. Let the jumping and jiving begin!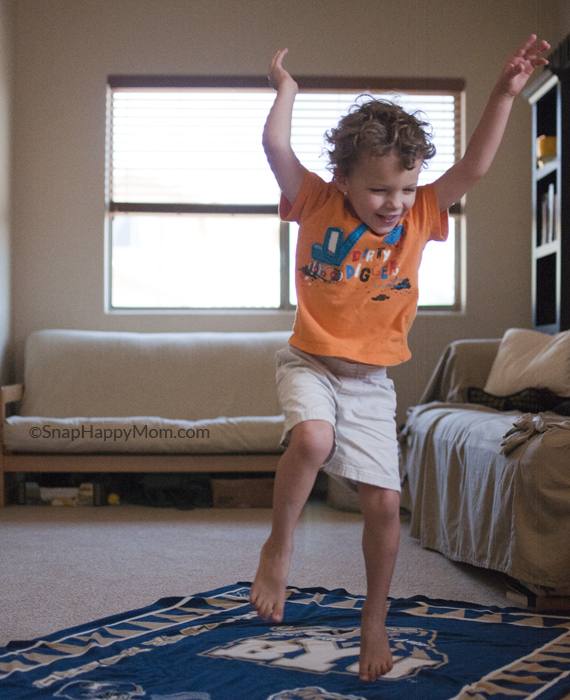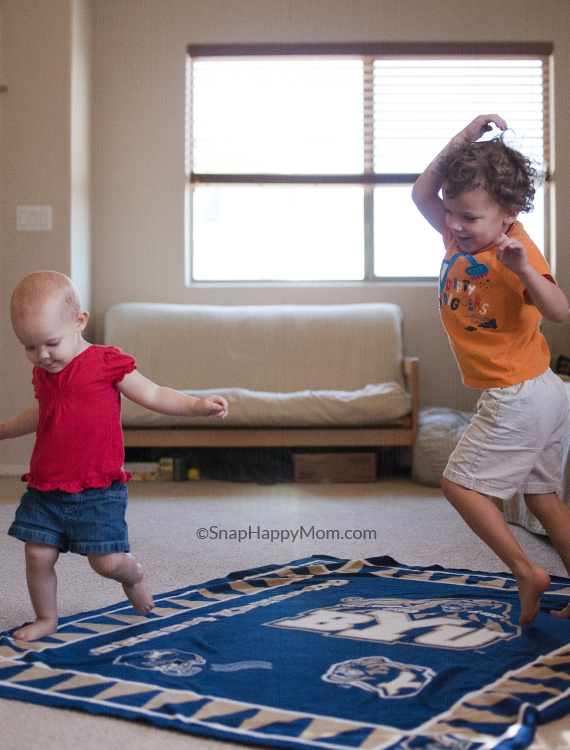 Dash has eclectic taste... the Spotify playlist I keep for him is all over the place! Examples: Ode to Joy and Owl City, Shake Your Sillies Out and Frank Sinatra, the Mexican Hat Dance and Coldplay. He keeps adding to his favorite playlist, and it keeps getting better and better.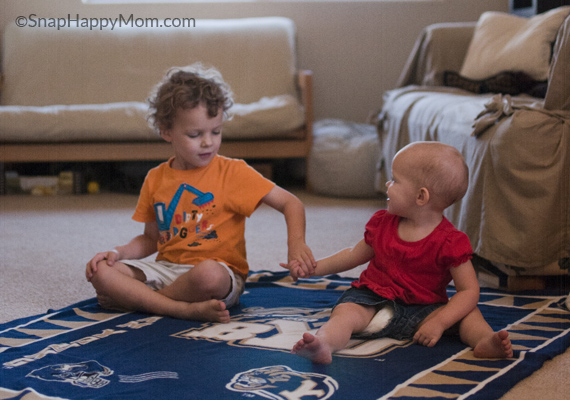 Here's that tongue again: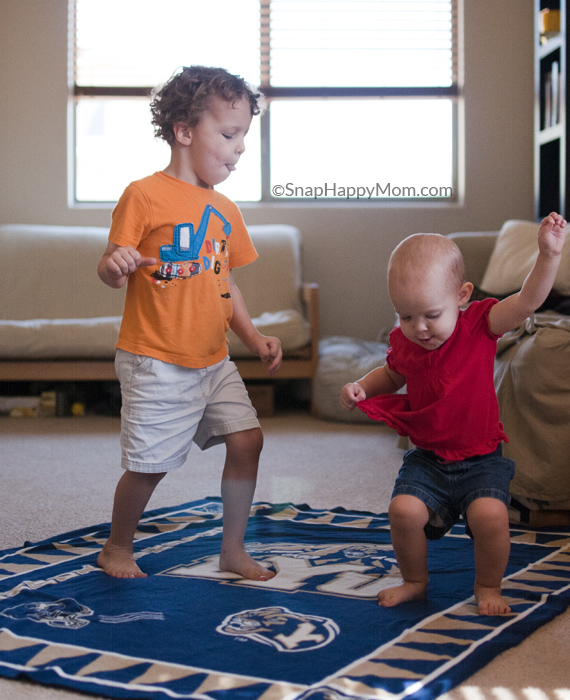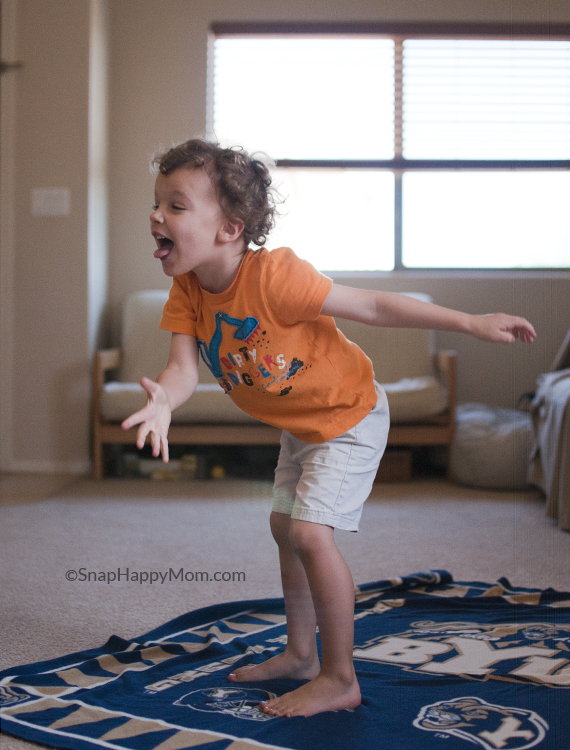 This has got to be one of my favorite pictures ever: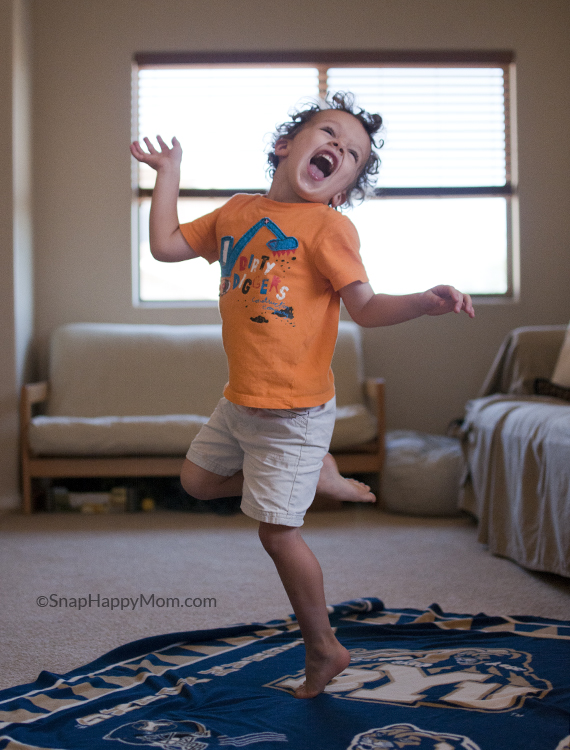 Seriously, this child came from me? 🙂
When in doubt, a dish towel makes a great partner...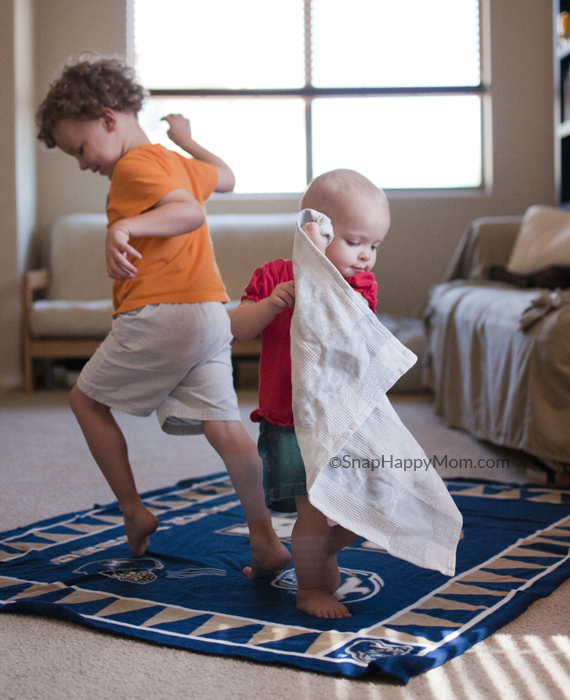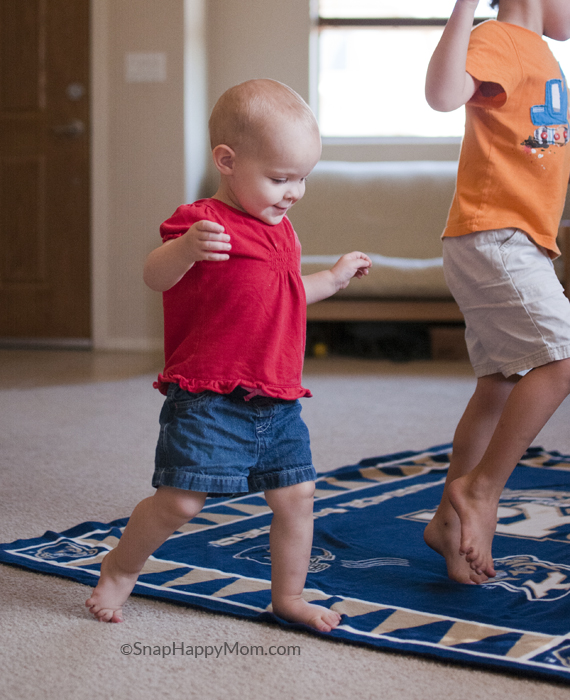 When did my child learn to break dance?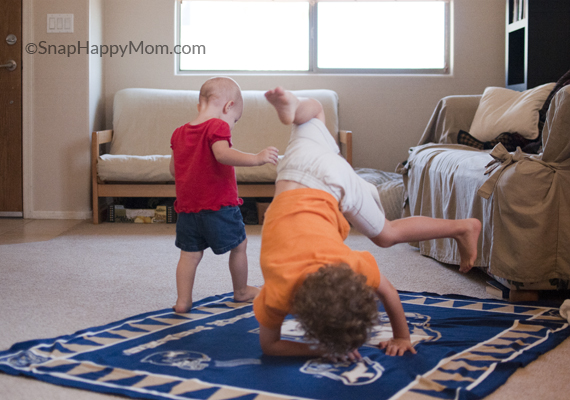 I danced with the kids a lot, but only remembered to get a picture at the end, with all my un-showered pj glory. No judgey.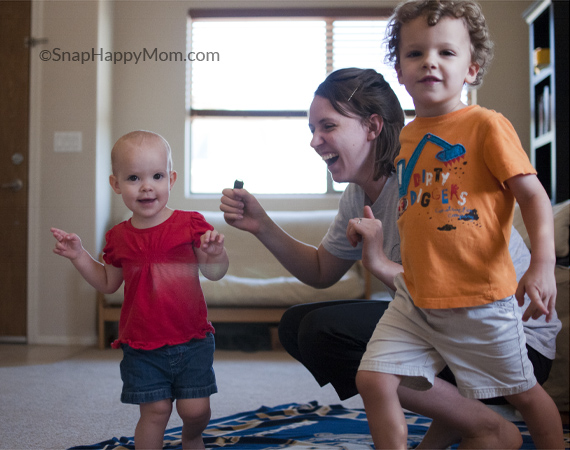 My kids think the camera remote is the coolest thing ever!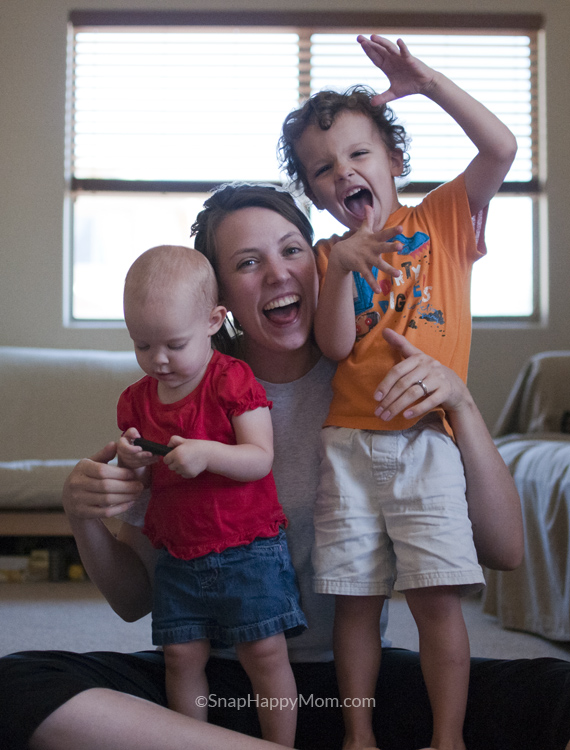 I am trying to just play with my kids more, without a timeline or agenda, and this was a great memory for me. There will definitely be more dance parties in our future!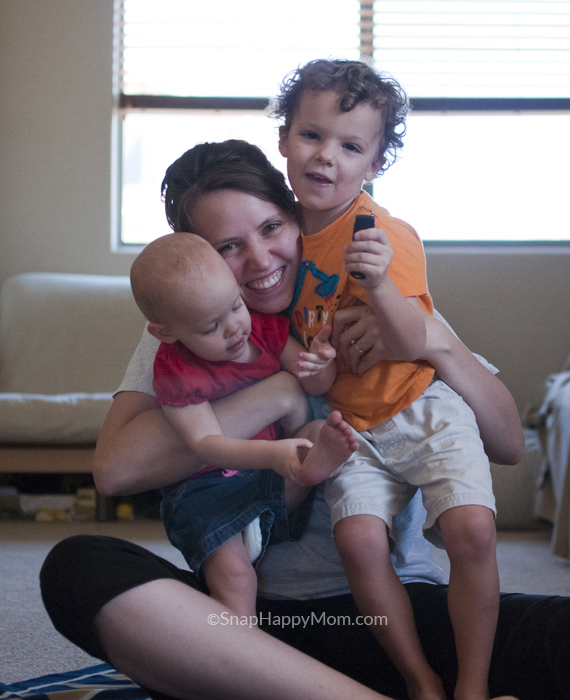 Which picture is your favorite?