We read a lot at our house, and want to share some picture books with you that the entire family has loved. Flora and the Flamingo, by Molly Idle, is one of our favorite new books! It's a wordless story of the interaction between a leggy flamingo and little girl named Flora.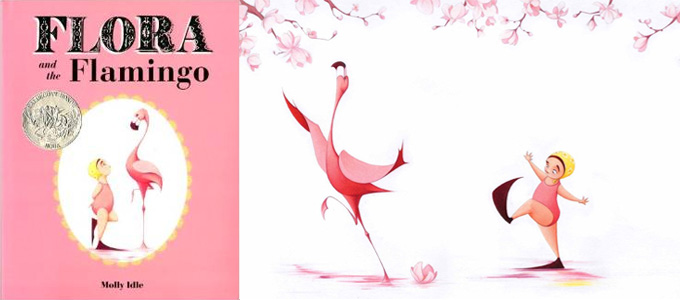 At first, Flora and the flamingo appear to be shy around each other, but they quickly warm up to each other. They stand on one leg, twirl, dance, and eventually cannonball into the water.
My kids adore this book because they like to act it out, page by page. I completely credit Flora for finally teaching Brighton how to stand on one leg.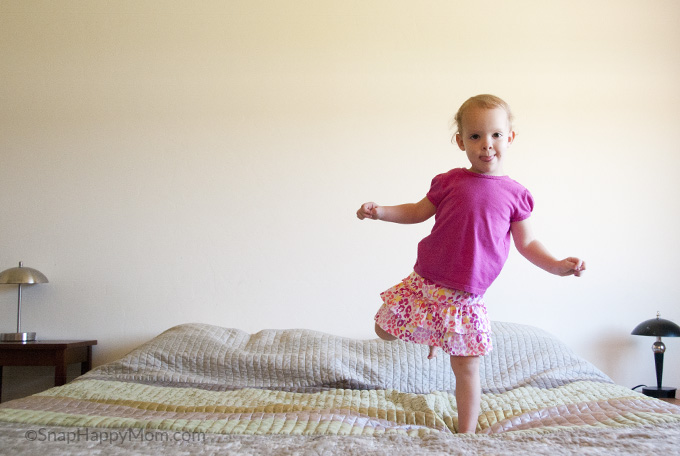 Here's the kids "hiding" under their wings...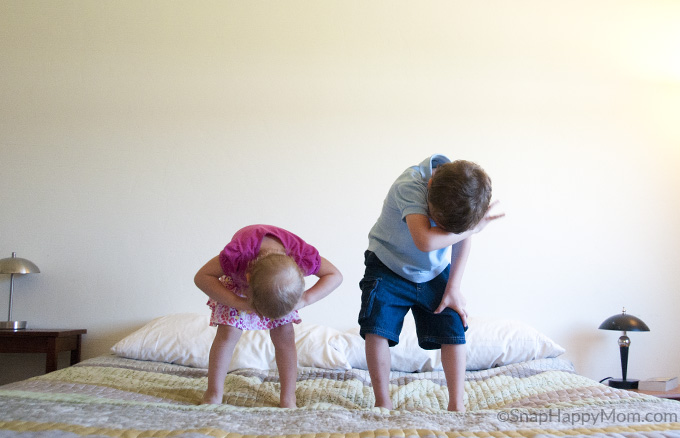 And of course, making the big splash at the end.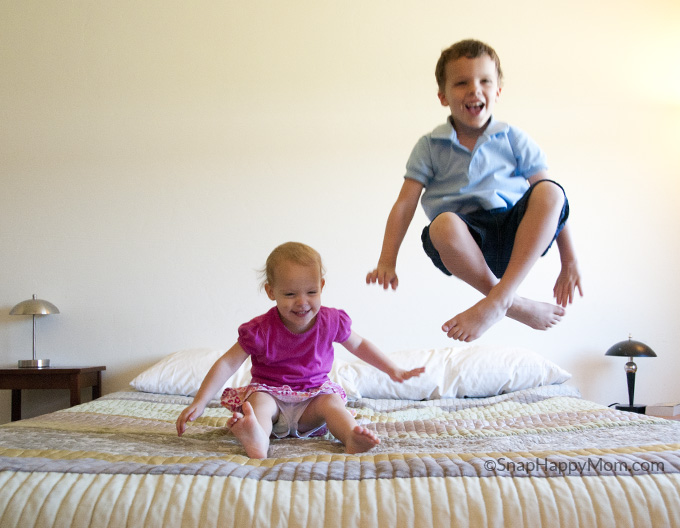 The illustrations in this book are absolutely worthy of the Caldecott Honor it received. The pictures are pretty and modern and very pink! I'm considering buying an extra copy just to be able to frame some pages for Brighton's room. It would be the perfect addition to a nursery as well!
The other neat thing about this book is that it is really interactive, with flaps that open to reveal the newest flamingo pose. These screenshots show a bit of the amusing conversation that takes place between Flora and her flamingo friend.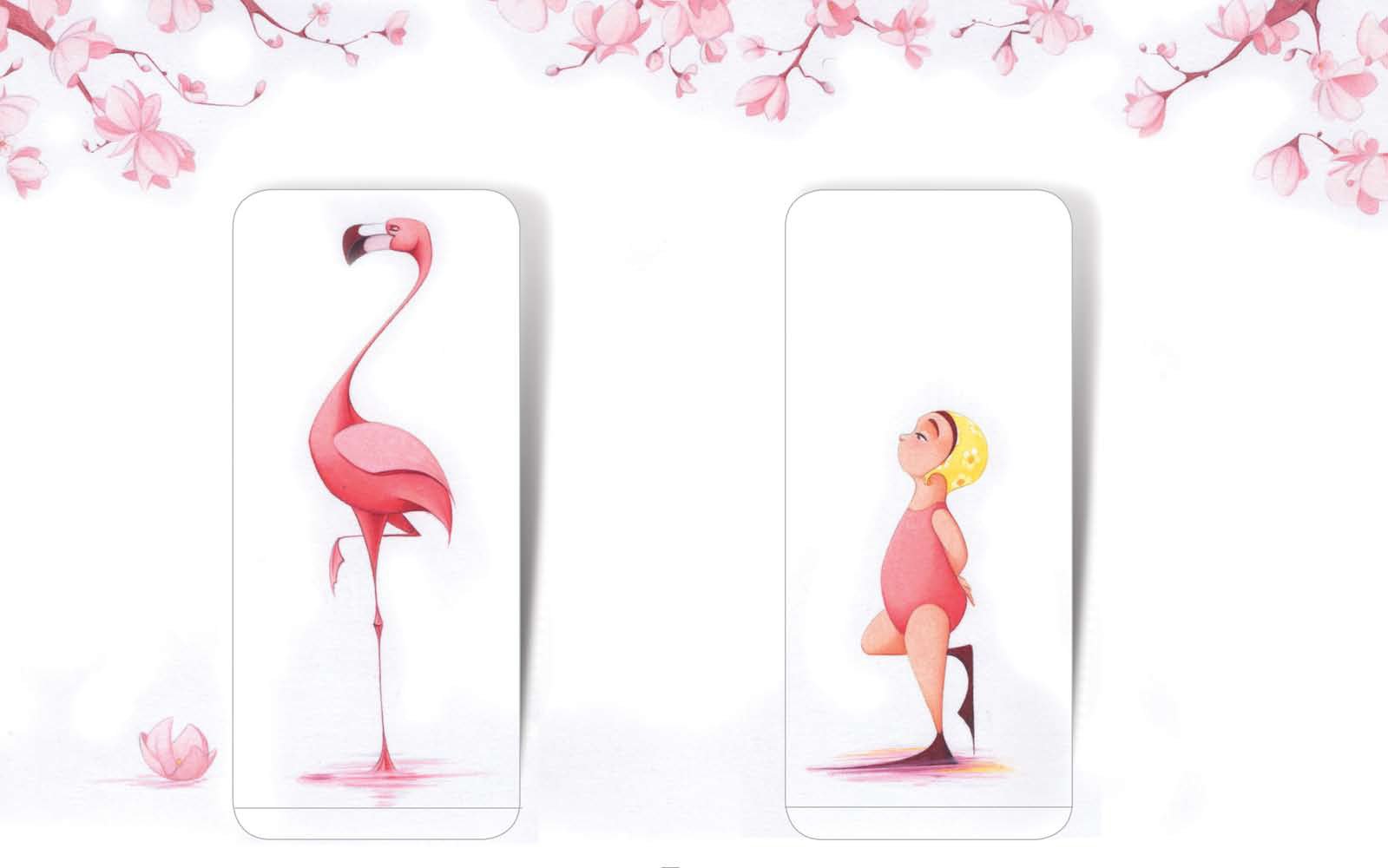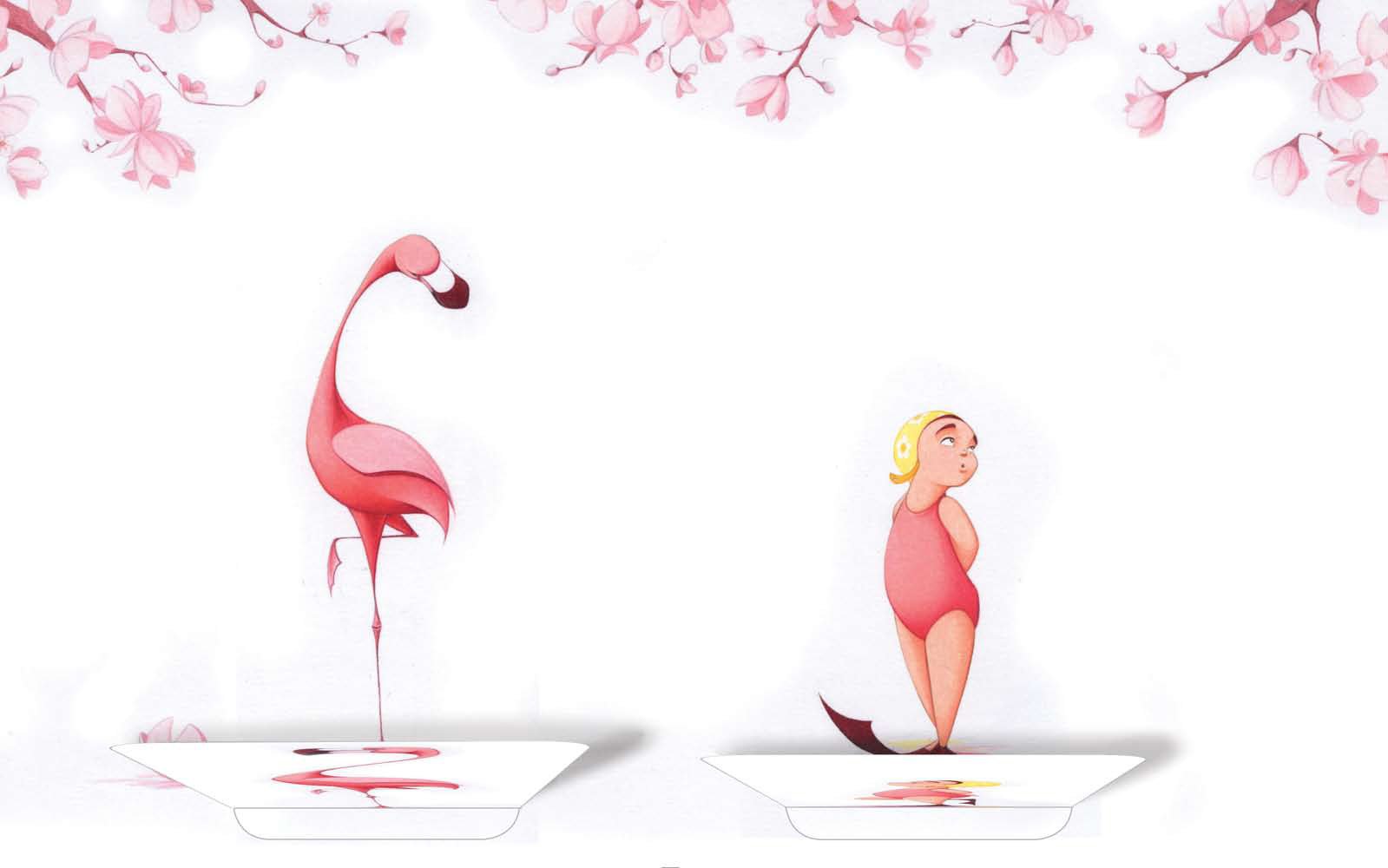 Overall, Flora and the Flamingo
is a very pretty book that encourages lots of fun playtime, especially if you let them actually jump on mom's bed. Just this once.