When I was little, this was my favorite joke:
What has four wheels and flies?
Answer: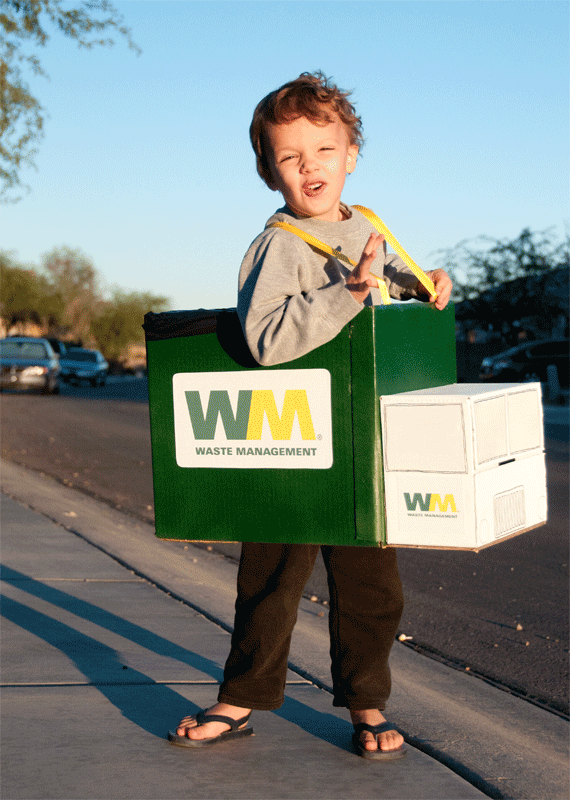 A garbage truck! And you know what hangs out near the garbage truck...
The flies!
Well this truck doesn't actually have any wheels, and it only has one fly, but you get the point. My parents tell me I told EVERYONE that joke when I was 5!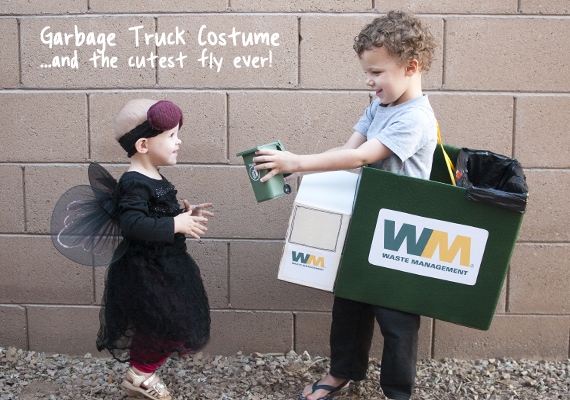 So, here are your pictures of the cutest fly you ever saw, and a very functional garbage truck.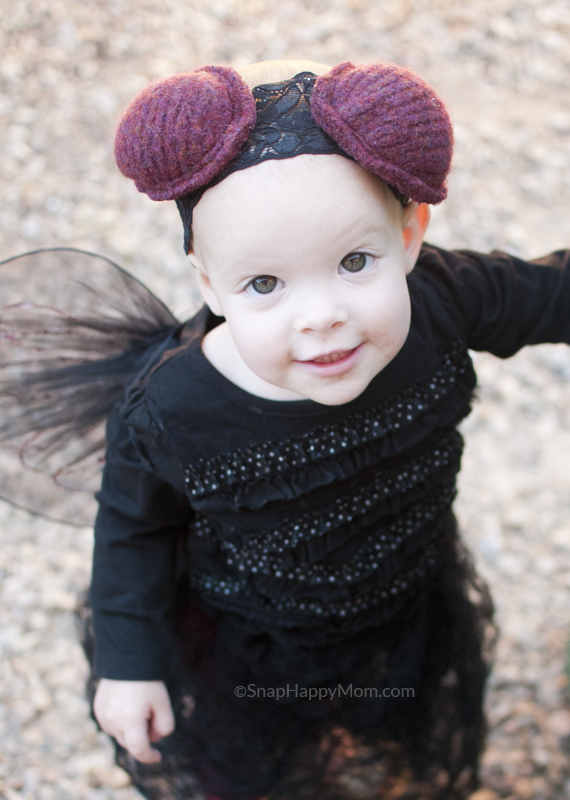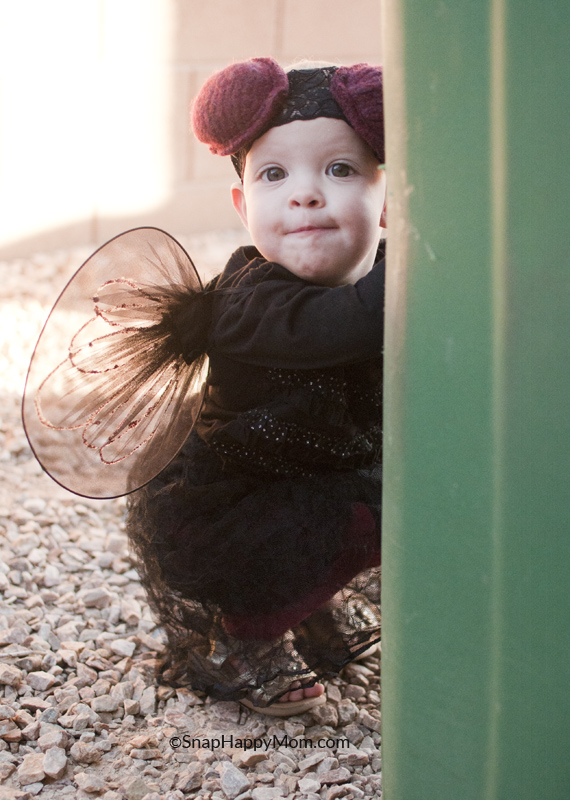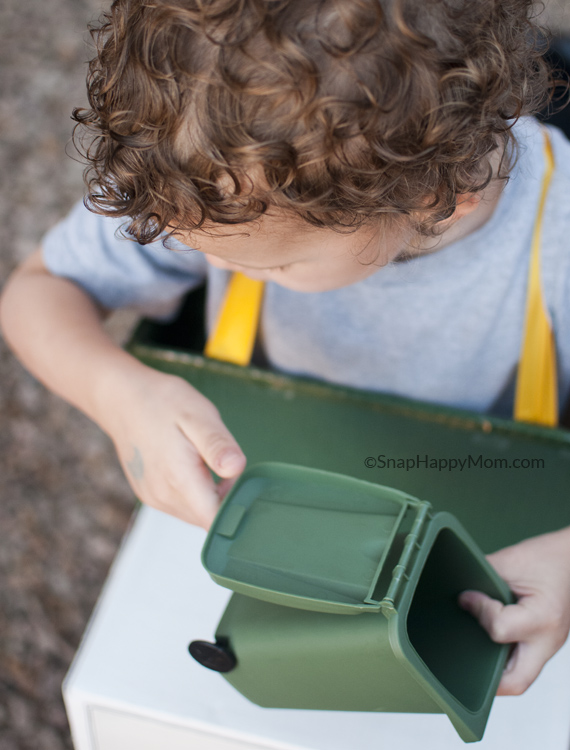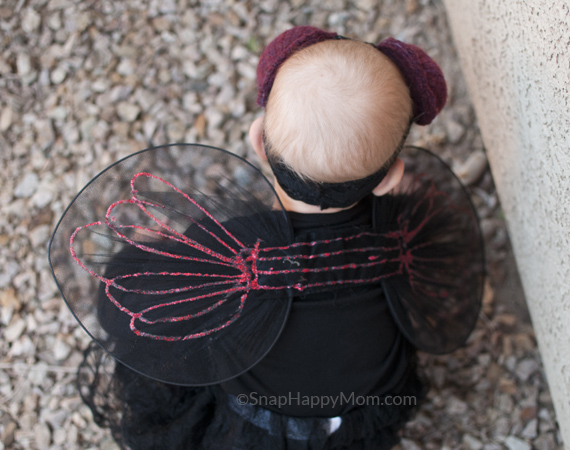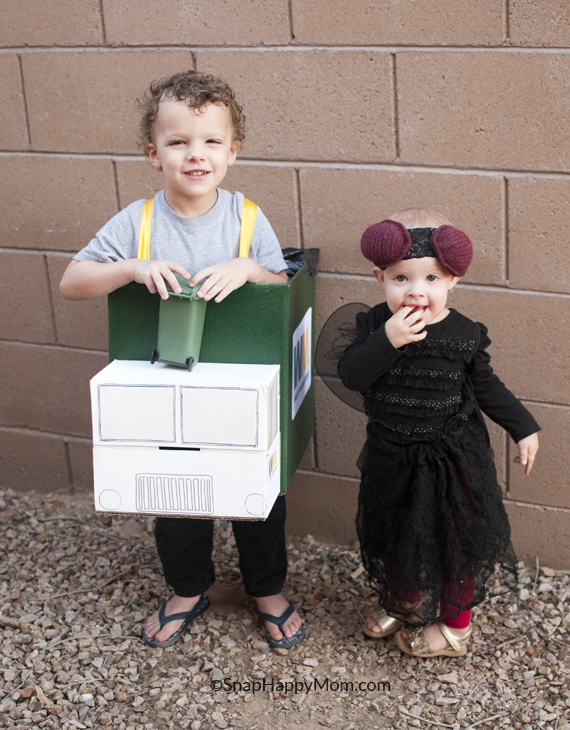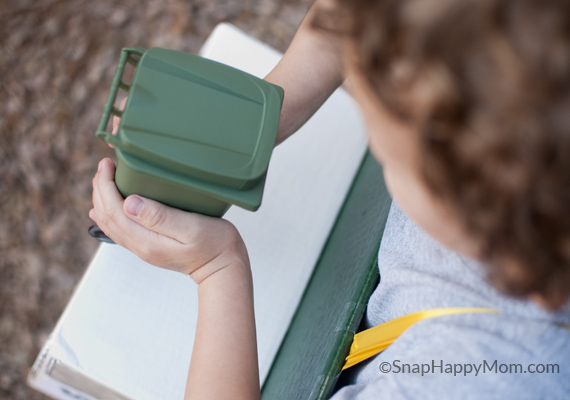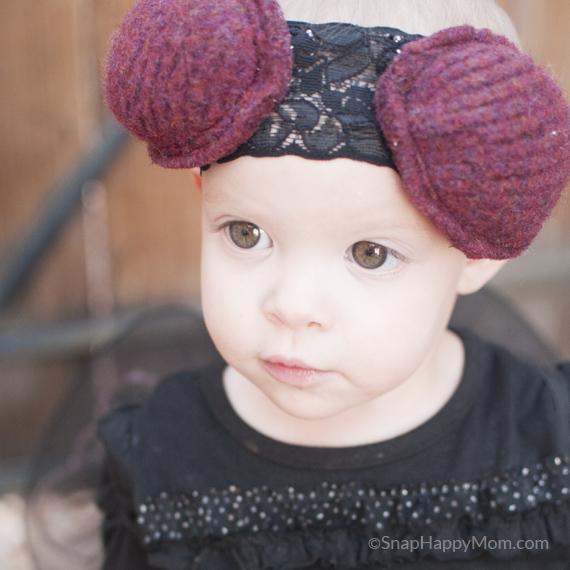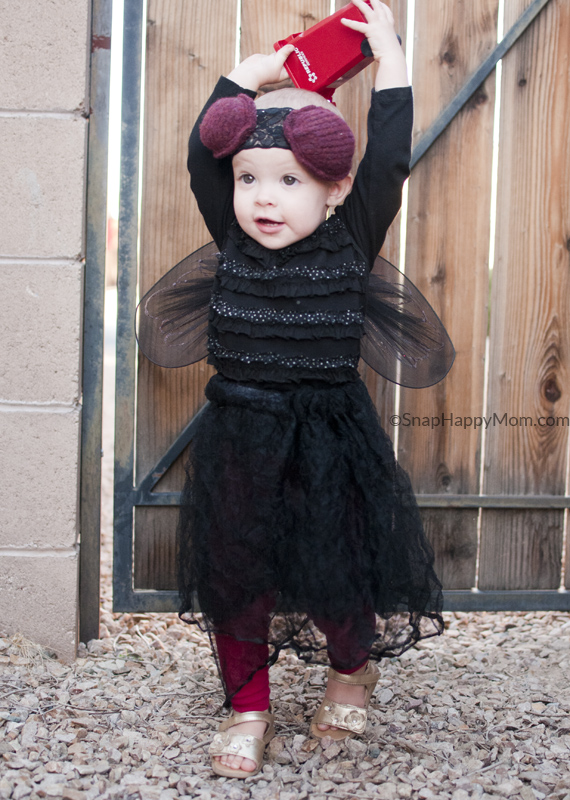 And here are is the Snap Happy Mom family costumes for 2013: Waste Management, at your service! The garbage truck, garbage collectors, and the obligatory fly. (Yay for Papa being in town!)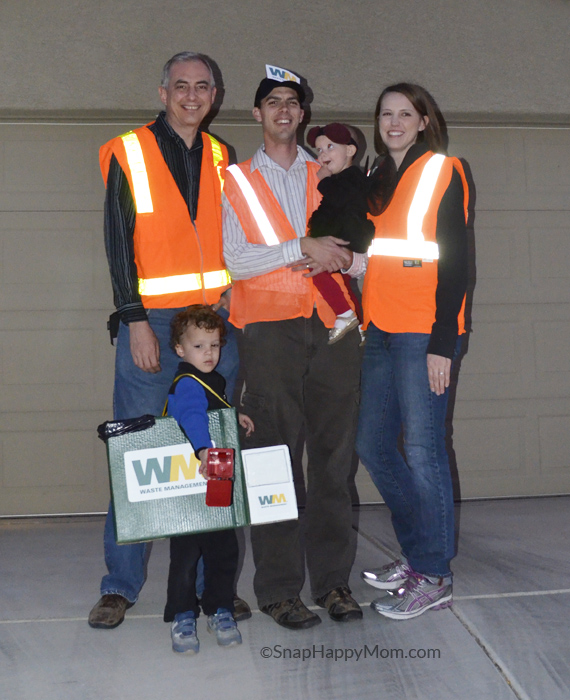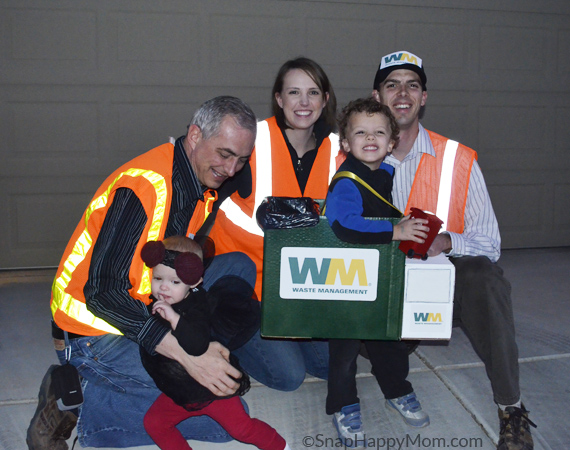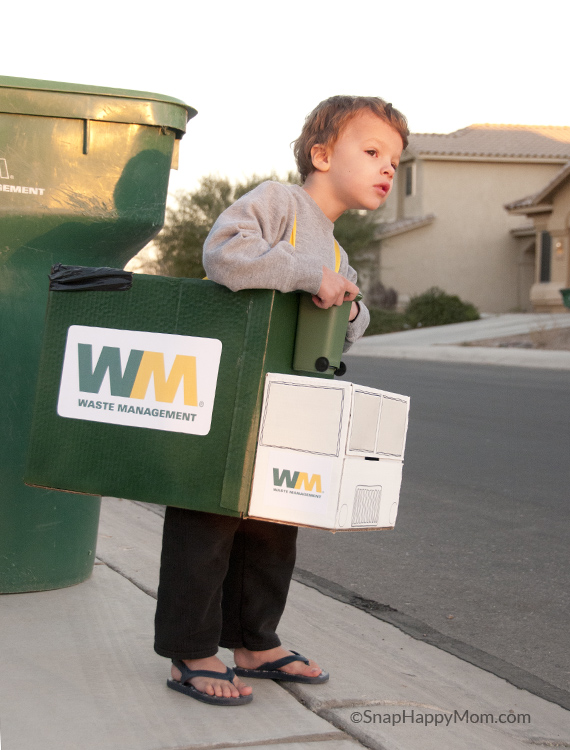 I got up a bit early to take a picture of Dash with the garbage truck, thinking I would have to wake up my son. At 6:15, and guess who was already waiting by the window? Yup. This child has a third sense about what day the garbage man comes!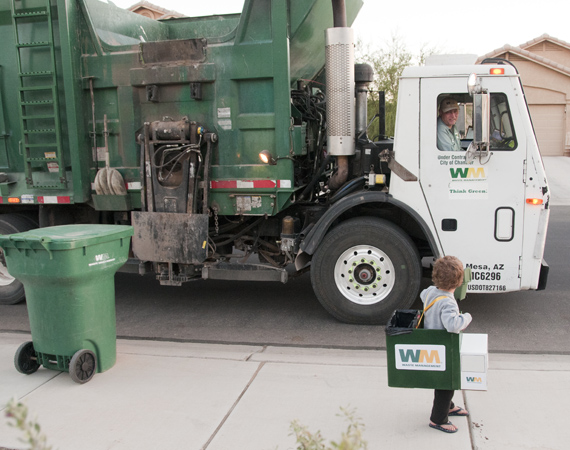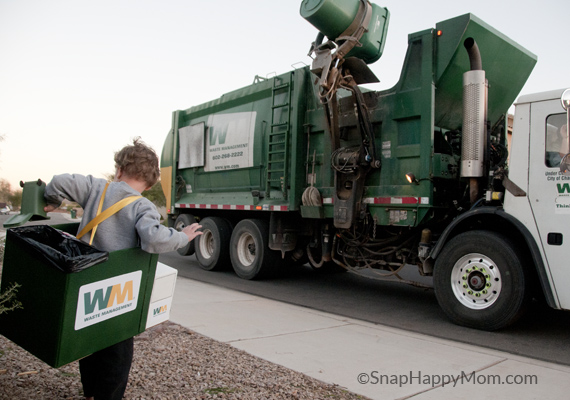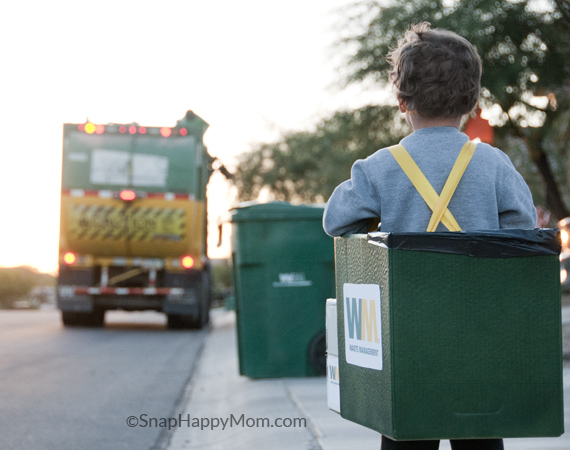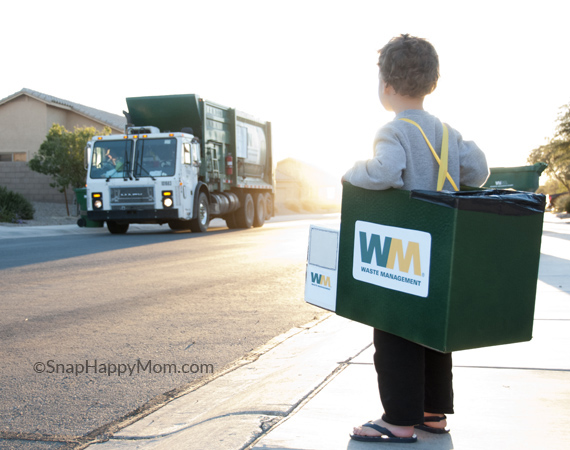 And I could resist making this fun animation. It loops forever because Dash is forever dumping things into his garbage truck like this. 🙂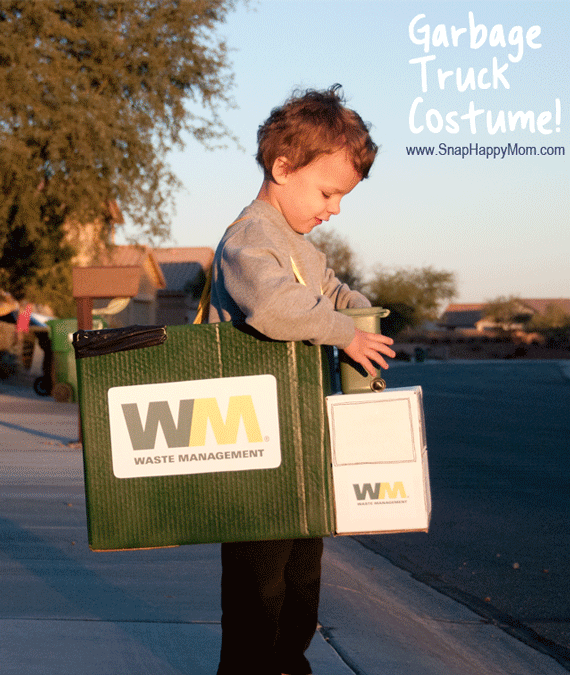 It was a fantastic Halloween this year. What is your favorite picture?
UPDATE: I've had some people ask about the mini garbage cans my kids are playing with in these pictures. They are actually supposed to be pencil cans, but they worked perfectly for this! These are what we ordered: Mini Curbside Trash and Recycle Can Set
.