It took me three babies to find the perfect newborn carrier, but this is it!
I posted a full review of the Nesting Days Carrier already, so this is the behind-the scenes look at how I'm using it in my life. I don't always get a pictures with it on, because I'm probably home alone with my hands full, but I managed to grab a couple shots of it in action.
Being hands-free is awesome, and here's your real-life, un-styled pictures to prove it!
Making cinnamon bread at 10 days old… I love his little eyes just peeking out.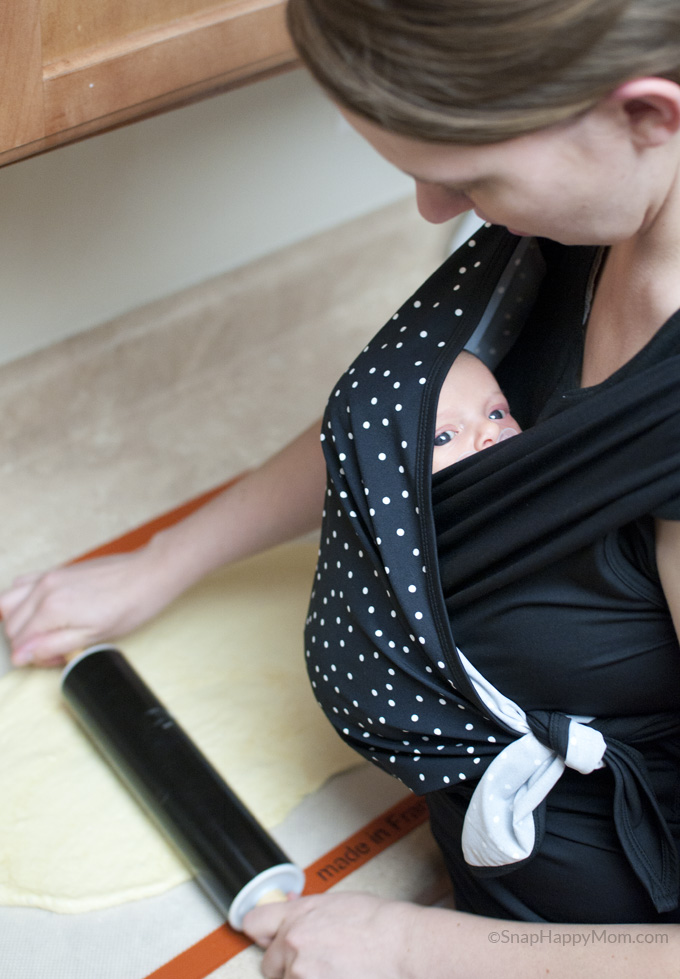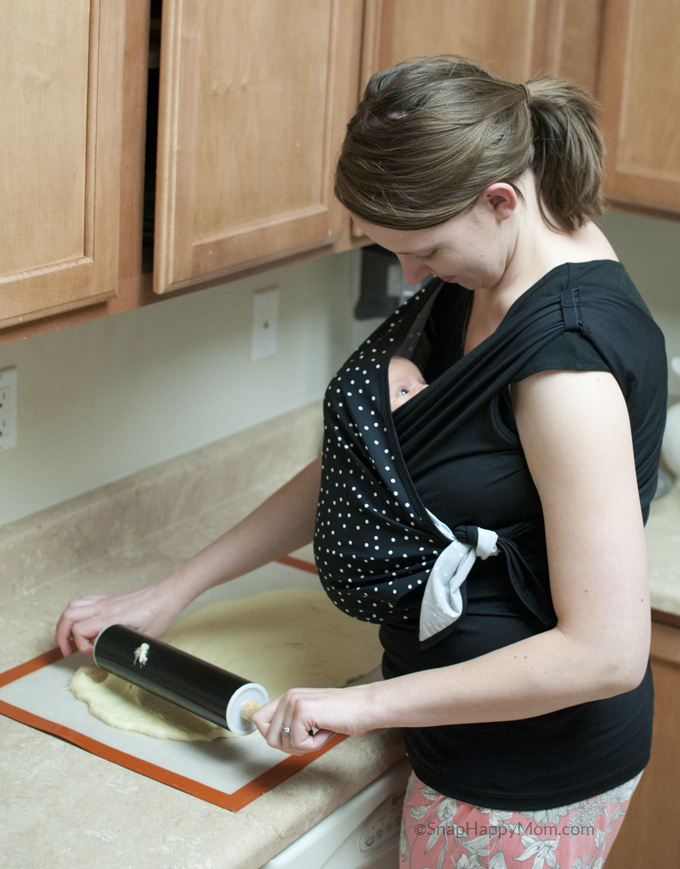 And then french toast for dinner at two months old. Look at the size difference by six weeks!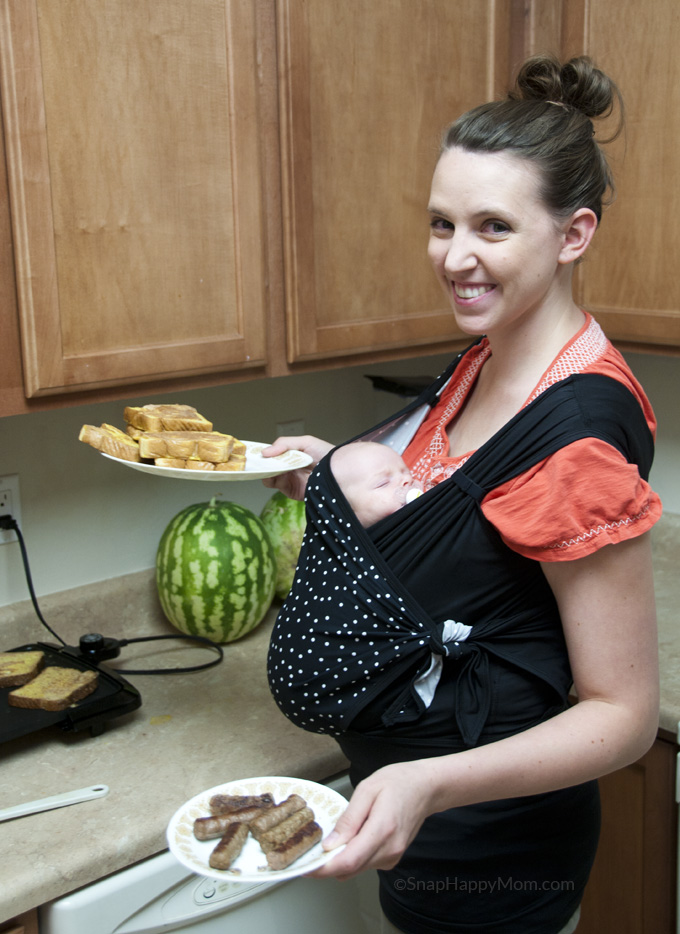 My view of that cute little head: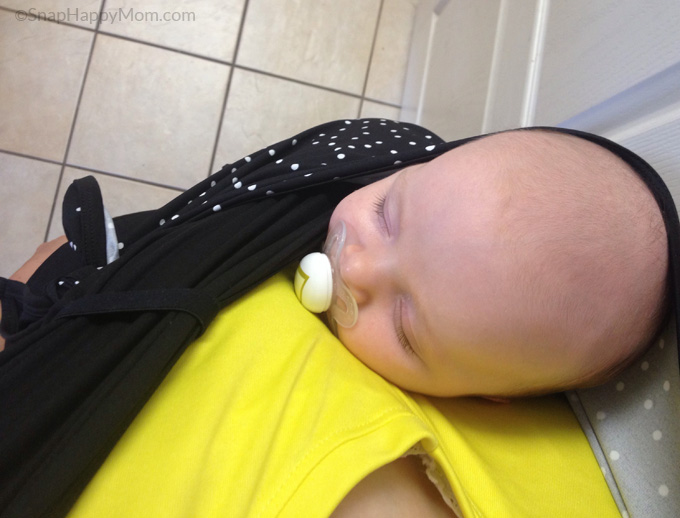 Hands-free when I needed to serve dinner to 40 teenagers: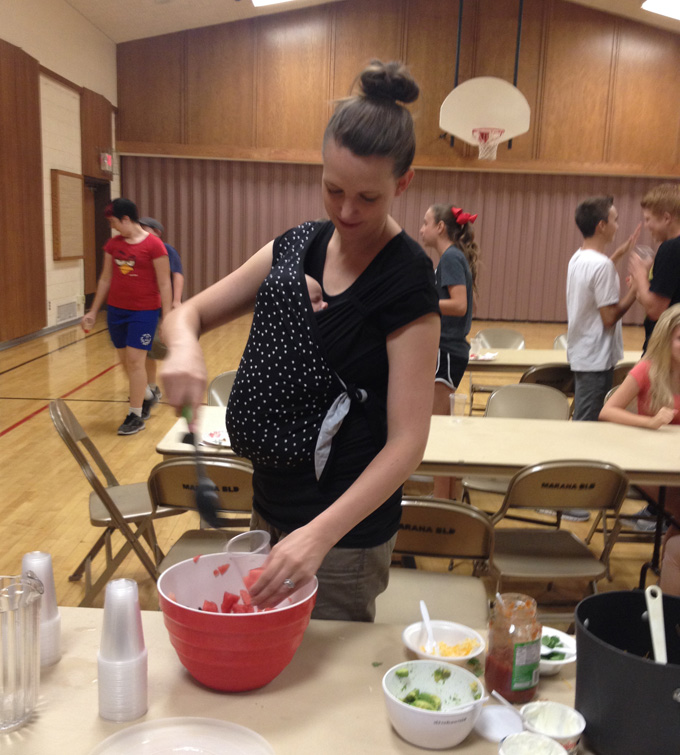 Cranky baby made instantly happy at home: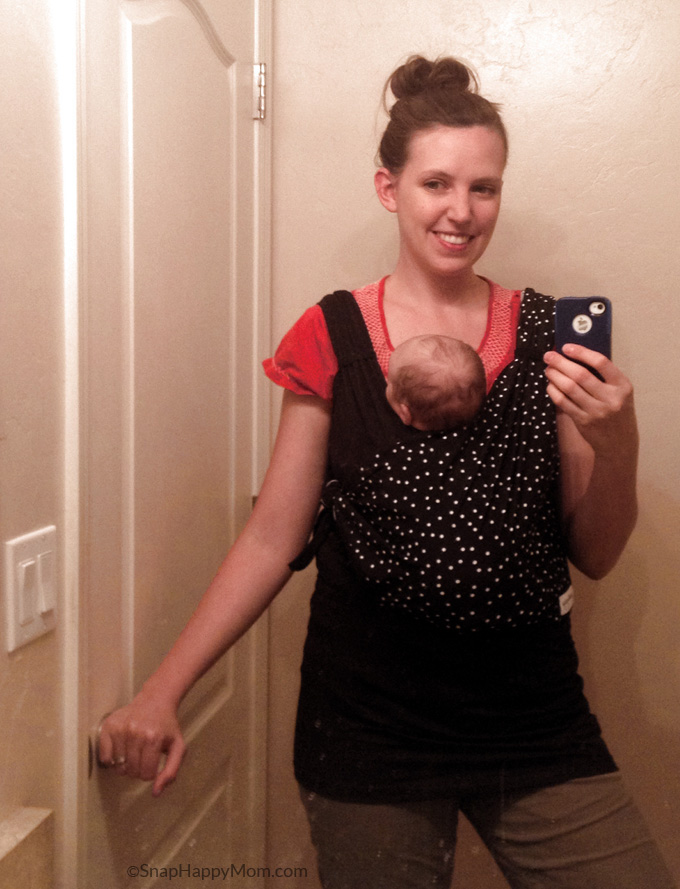 Shopping for groceries without the older kids: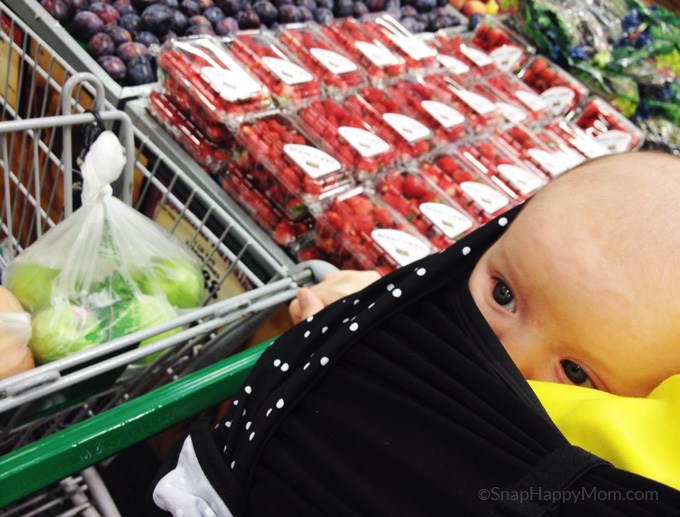 This next picture matters to me because of what it represent – I know I was calm enough to appreciate my daughter clicking her cream-cheese "camera."
Minutes earlier I would not have taken the time to even notice this moment because my baby was screaming, but once I put him in my carrier the entire mood of the trip changed.
I told a story about this experience in my other post, but this was one of the first moments I realized that my Nesting Days carrier would let me multi-task and get things done without feeling like I was ignoring my kids. It was a good mom day.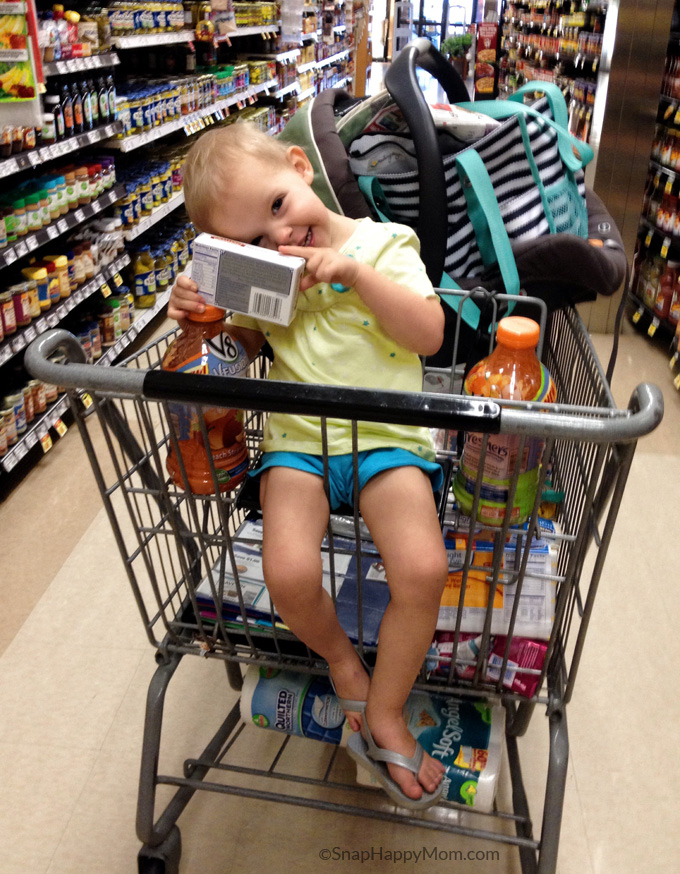 And lastly, this carrier is awesome for photographers! I really appreciate the the ability to have my baby close to me and still be able to use my big heavy camera.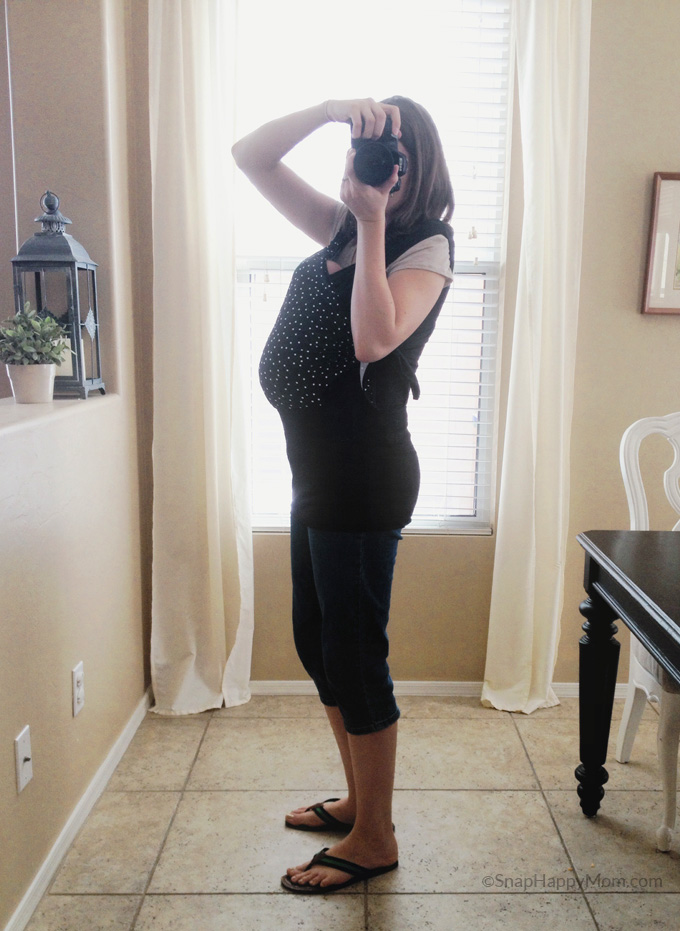 I just love this carrier! And I want one of you to have one too! Use code "SNAPHAPPYMOM" to save on your carrier.