The older my children get, the more I recognize their unique personalities. Even with the same gene lottery, and the same parents raising them, they have vastly different motivations and personalities.
This is especially apparent as my children have learned to walk.
My oldest was the typical first child - he had lots of attention and encouragement from family members because he was literally the only toddler to pay attention to. He walked a few days after his first birthday, right on what this first time mom considered "on time."
My daughter just wanted to be like her big brother. At the ripe age of 9 months, she was pulling to standing and ready to go chase her brother! Her personality was evident right way: she was willing to fall, the faster the better, in order to learn how to walk. She was running by 11 months old!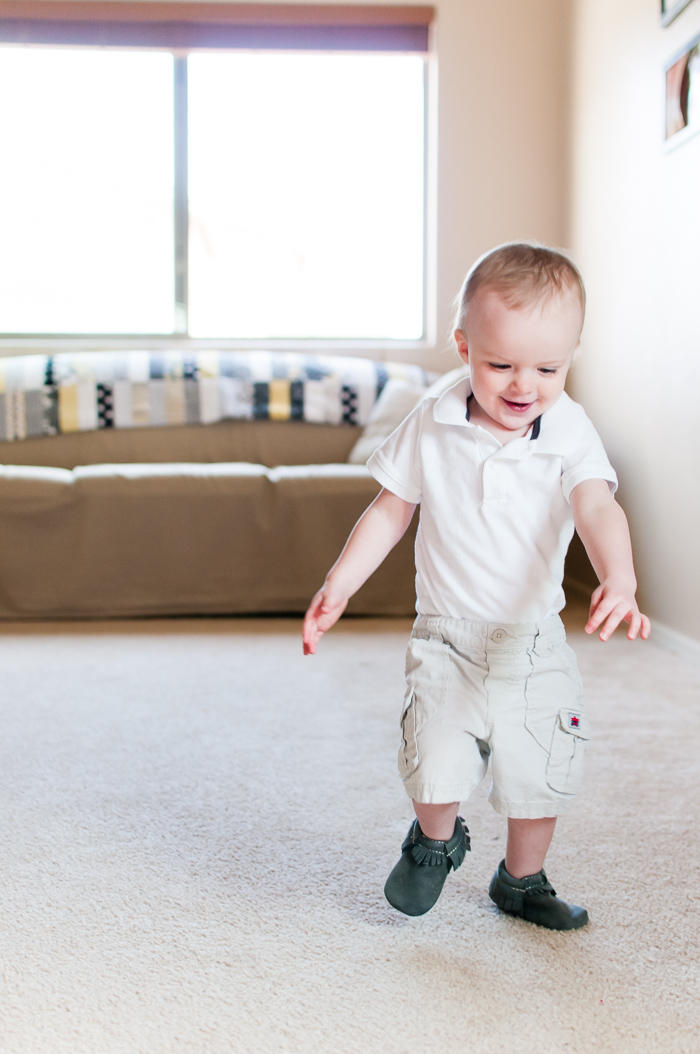 My third baby, is totally different. He is reserved and cautious: he does his own thing. He watches his older siblings run and jump and play but he is content to be his own little man and not compete with them.
At 18 months old, he still refused to take unassisted steps, even though he could easily cruise with mom or dad's hand. But the instant you let go, he sat down. No wobbling, testing, trying a step – he sat down immediately. Can we say a little stubborn? NO amount of bribing, cajoling, or encouraging could get him to take a few steps forward.
Being third time parents, we weren't overly worried, and knew him enough to leave him to his own timeline. At 19 months, I saw him sneak a few steps when no one was watching. It was like he didn't want to fall down, ever, and he wasn't going to walk unto he was sure he could do it. And once he realized he could do it, he suddenly took off as a walker!
He basically learned how to walk without ever falling down... which is crazy, but also very telling of his personality (pray for me when he hits the teenage years!).
My personal rule is that I don't bother to put shoes on my kids until they are walking, cause they seem kind of useless before that. The problem is that once they start to learn, they've been barefoot so long that hard-soled shoes are totally foreign and clunky. Especially with him walking so late, I wanted the transition to be as smooth as possible, in case there really was a developmental issue there.
Enter Freshly Picked Moccasins – these leather shoes are perfect for new and learning walkers! Their soft soles provide just the right amount of support as they learn, but don't impede the process.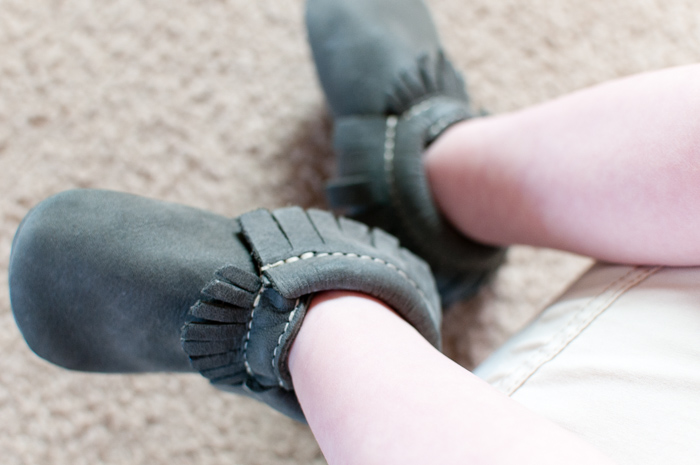 Freshly Picked Moccasins are high-quality leather moccasins, that are both cute and functional. With my other kids, I was also frustrated that shoes were either adorable and uncomfortable, or functional but not at all cute (Velcro straps, licensed characters, or light up tennis? Yuck!) Finally, on my third baby, I found what I've been wanting all along in Freshly Picked– well-made, classic shoes that they can literally wear with everything.
The way the moccasins go on is ingenious- there's a hidden elastic that makes it easy to put on but hard for babies to take off! I've lost enough shoes with my other babies to appreciate this functionality immensely. I love that the moccasins mold and conform to my baby's foot, making them a custom fit.
Basically, Freshly Picked moccasins are the perfect shoe for new walkers. My little guy adores them - he is constantly finding them in his room and bringing them out to me to put them on him. I'm sure he would be saying "outside" if he could talk, but that's our next milestone. 🙂
These are the "new walker" photos I took to commemorate his new skill, and you can see his moccasins are a big part of his life at 20-months-old!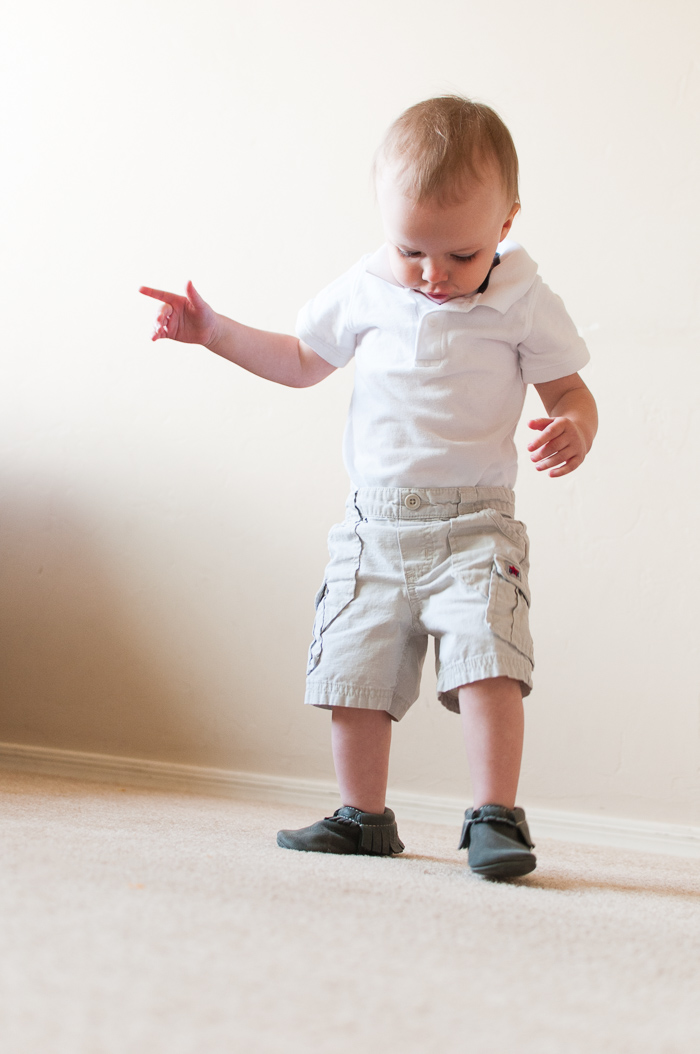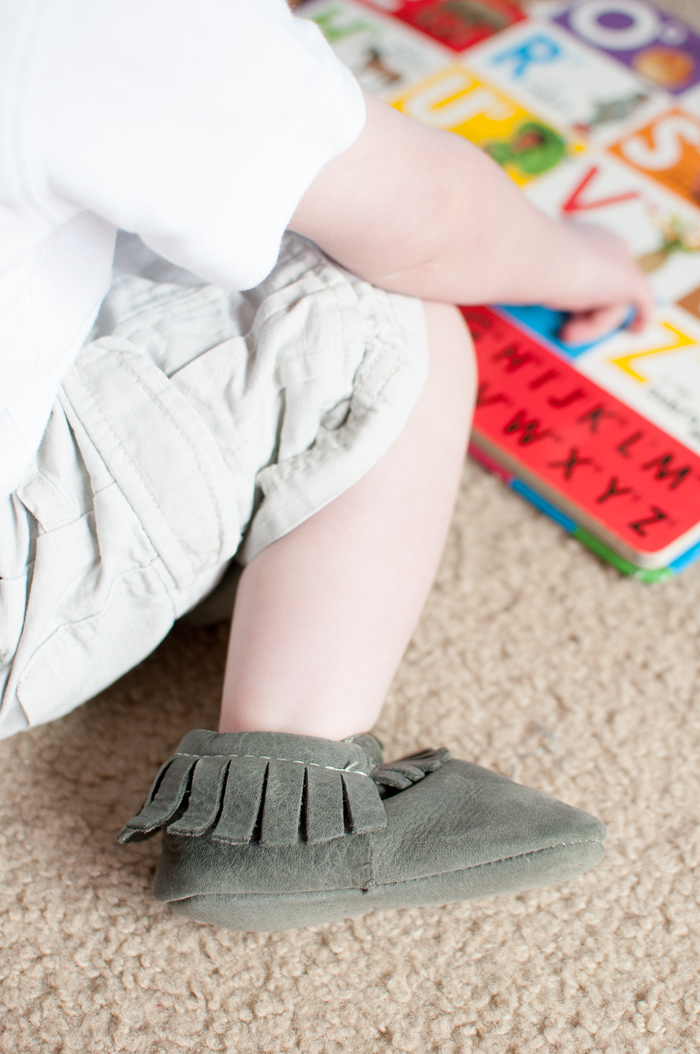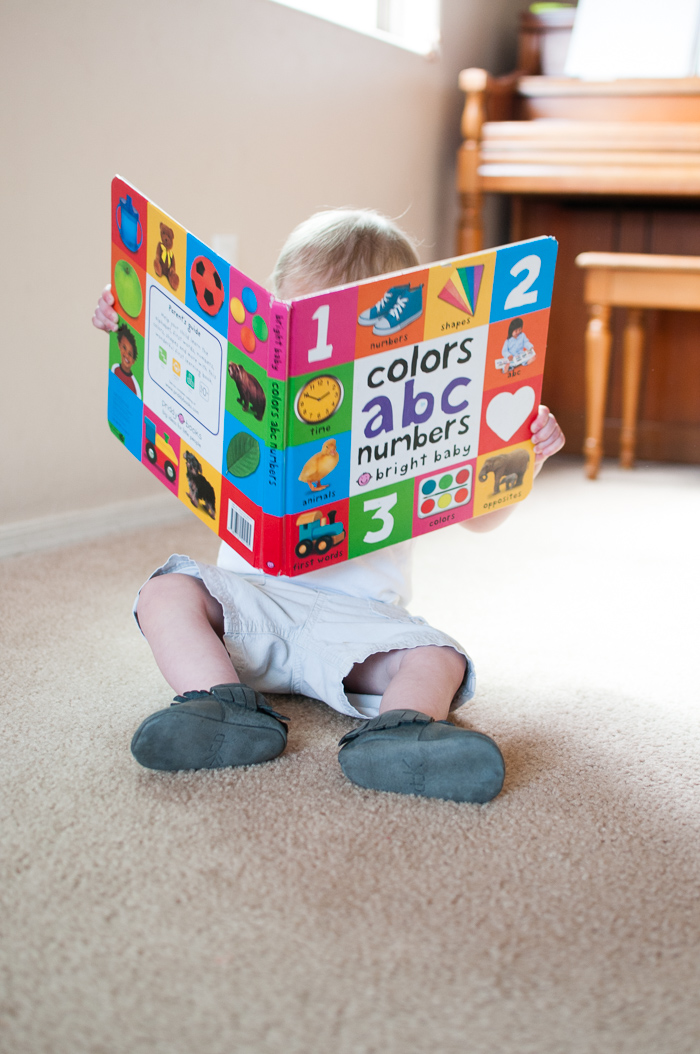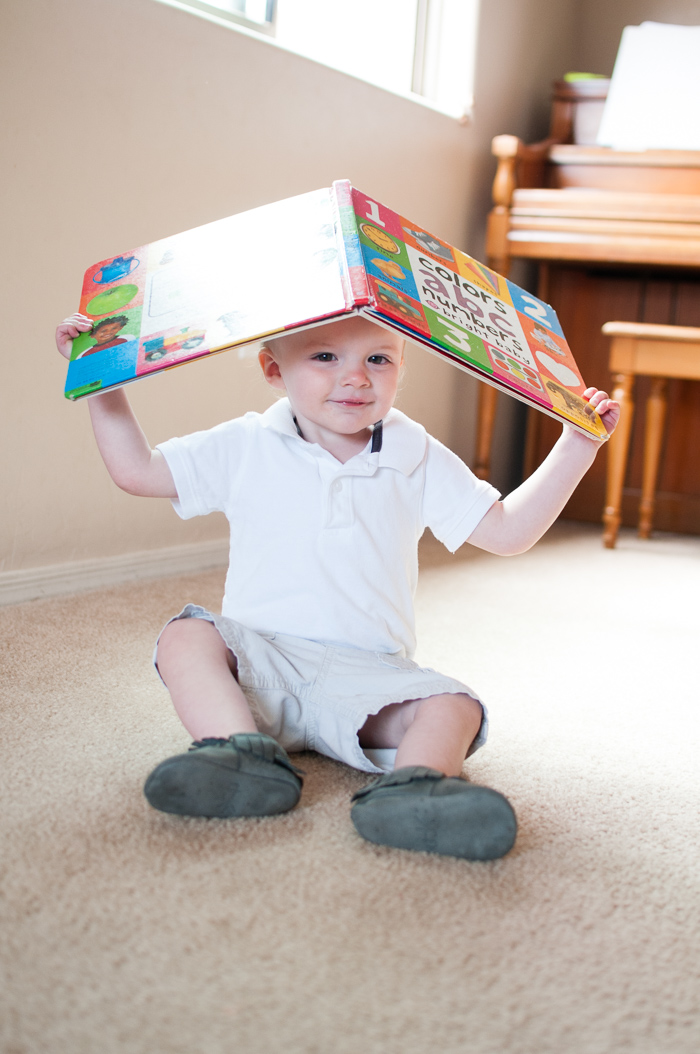 Isn't that the cutest? Life with a 20-month-old is endless peekaboo games, I tell you.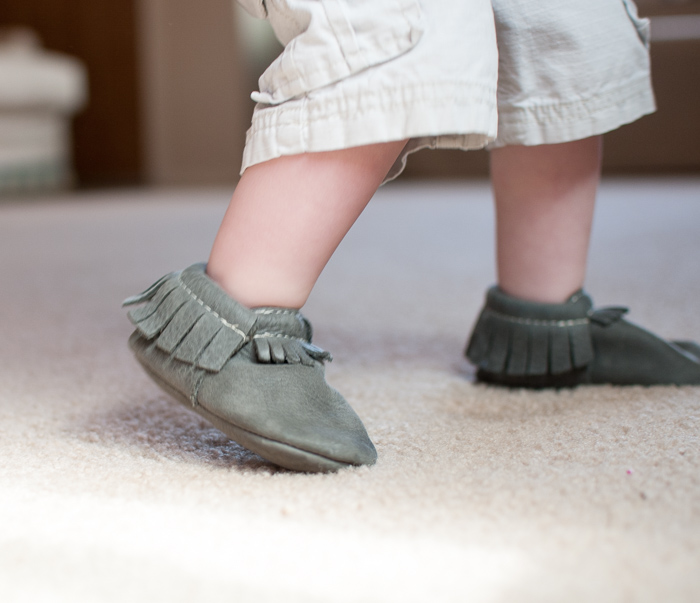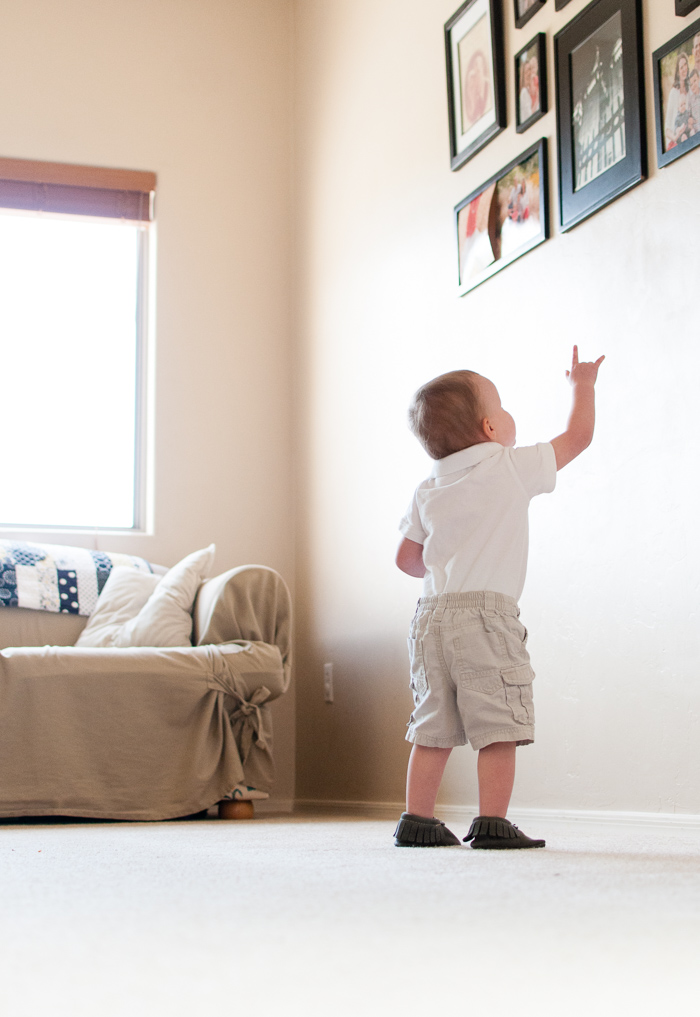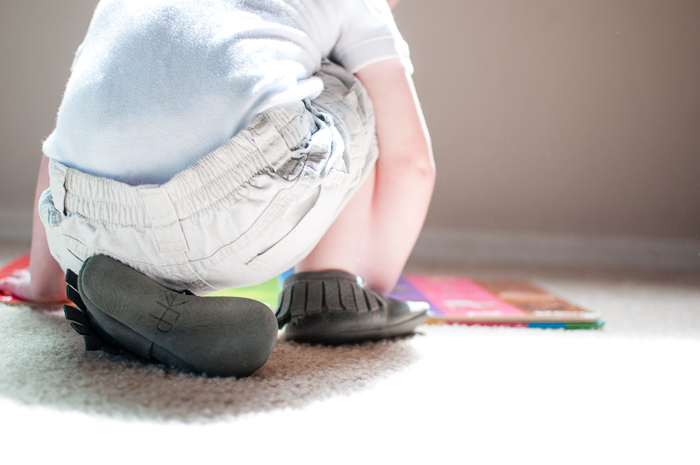 See that little FP logo on the bottom of the shoe? Adorable.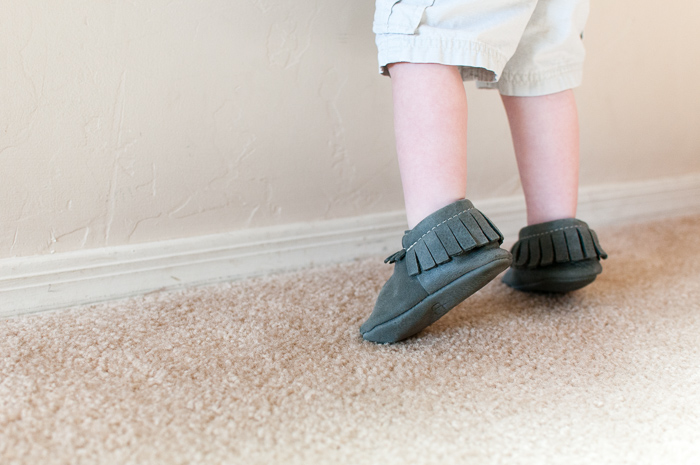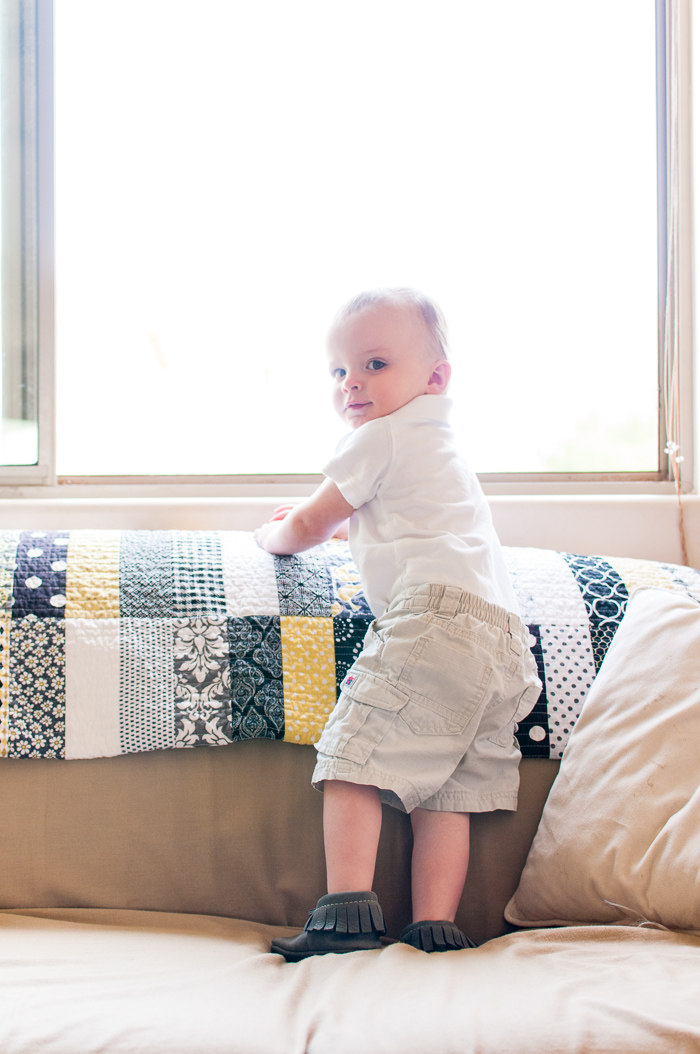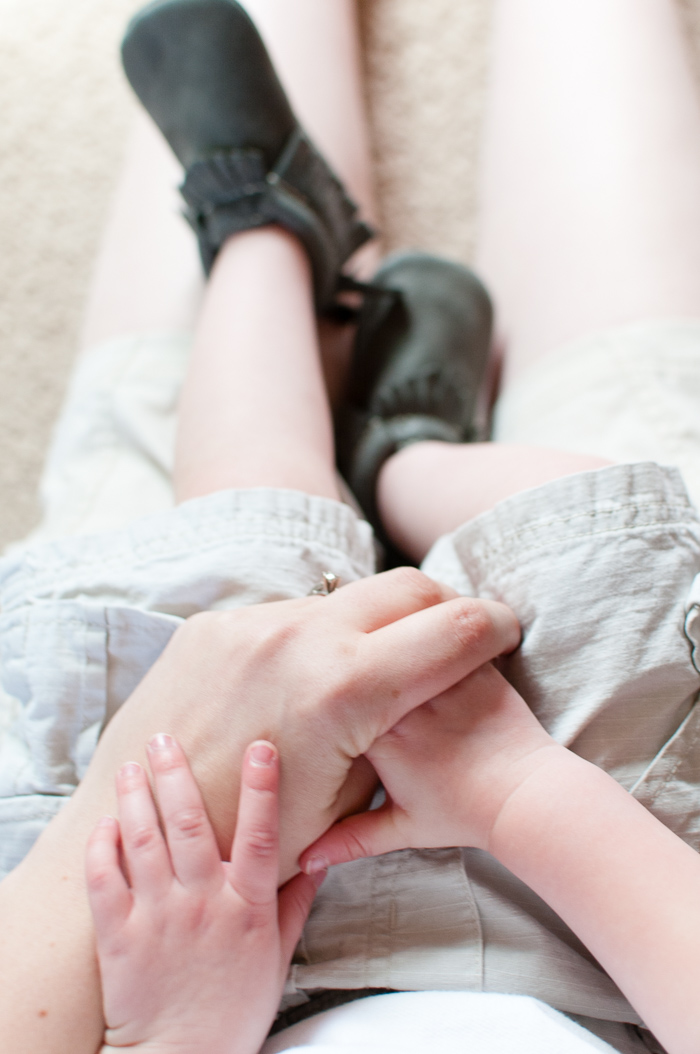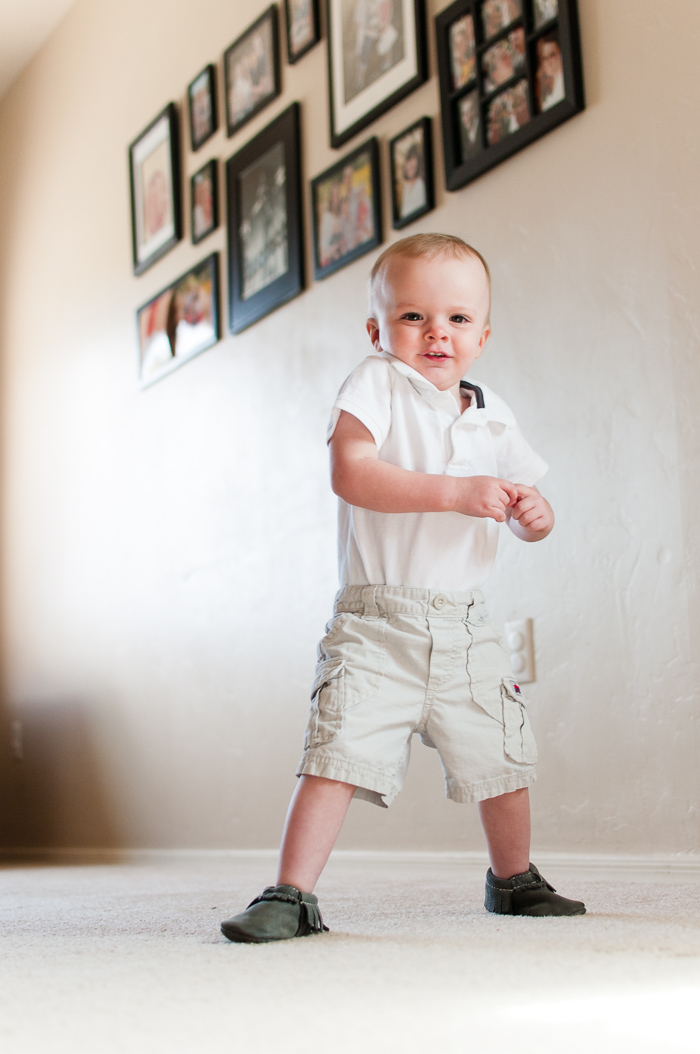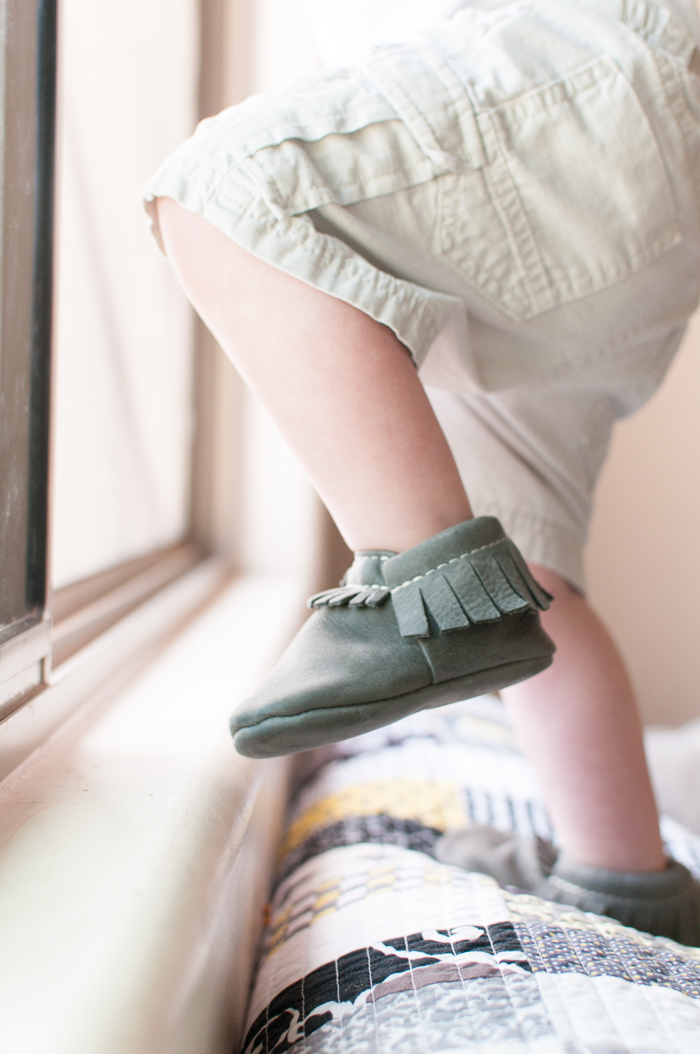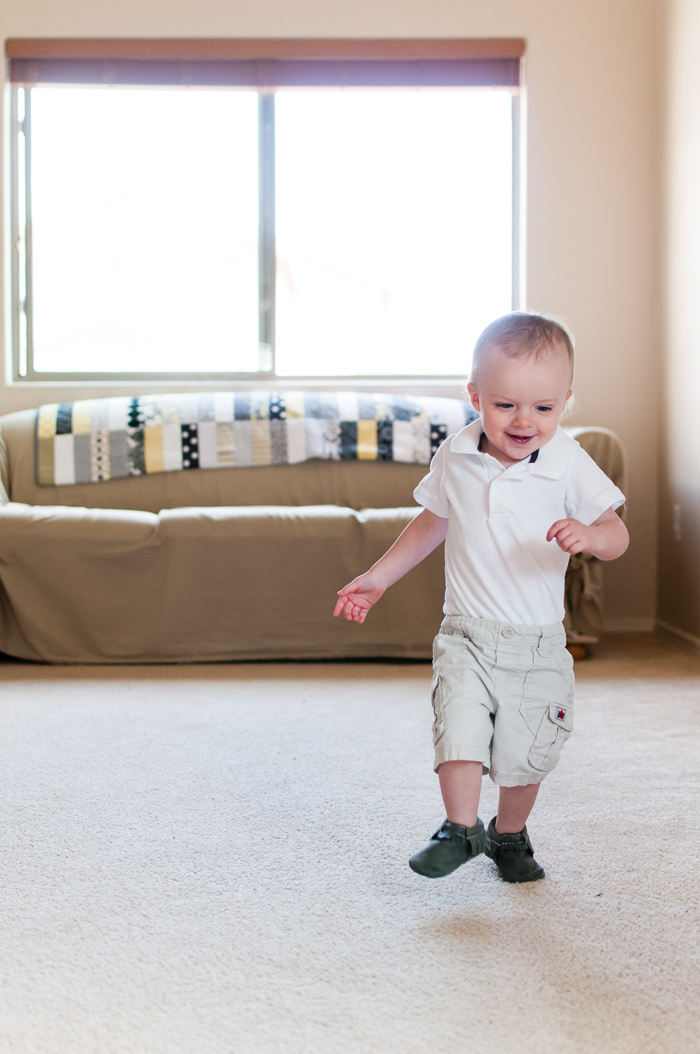 We've already had these a month, and they are our favorite soft-soled shoe I've ever owned for any of my children. They are such a classic, good-looking silhouette that he even wore them last week in our family pictures!
I love these moccasins so much, I want to give a pair away! Head over to Freshly Picked to ogle the options - I know that family pictures are coming up for you too, and these are perfect for your baby or toddler to wear!
Enter here: Winner can choose soft-soled moccasins in the size/color of their choice. US Shipping only, or winner pays international shipping. Winner cannot have won a pair of Freshly Picked moccasins in the last 60 days.
Disclosure: I was provided with a pair of moccasins for this review, but all opinions and photos are my own.