We had a great Fourth of July this year! We've never actually spent this holiday in Arizona, since we make a point to leave the mostly-miserable July weather for cooler temperatures. But, with the impending arrival of our baby boy (12 days?) it was best to spend Independence day here.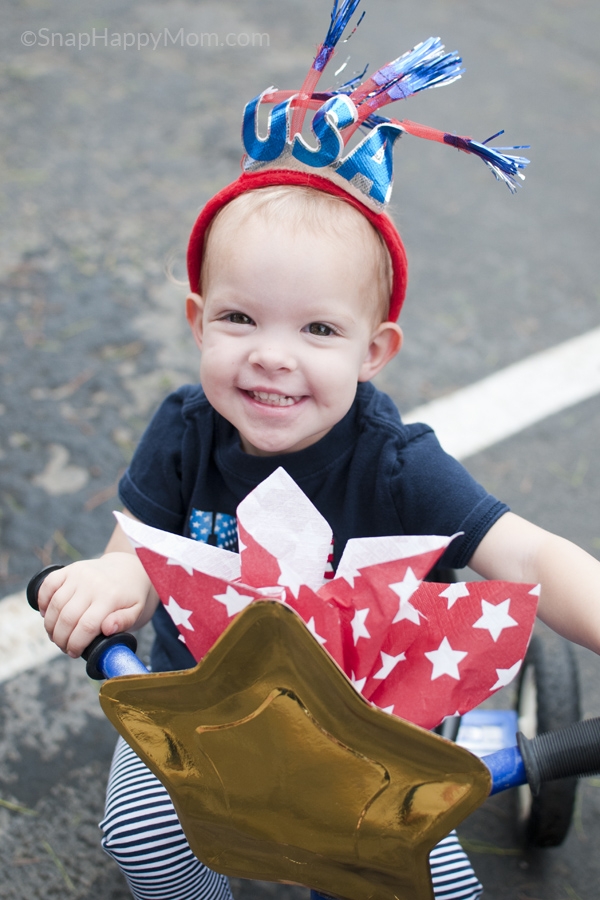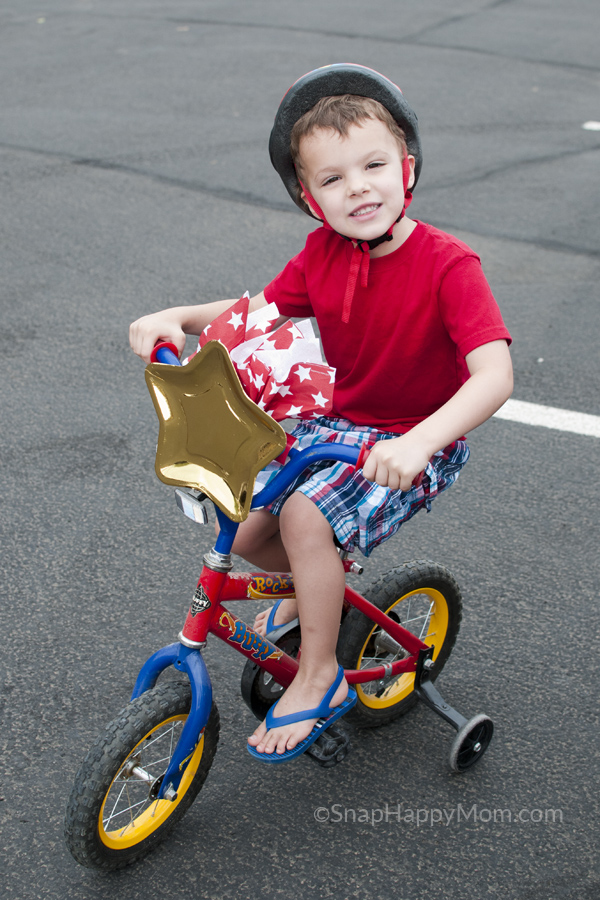 We had a great little flag raising at the church, featuring a bike parade for the kids. Everyone decorated their wheels of choice, and rode up and down the parade route. My kids adored it!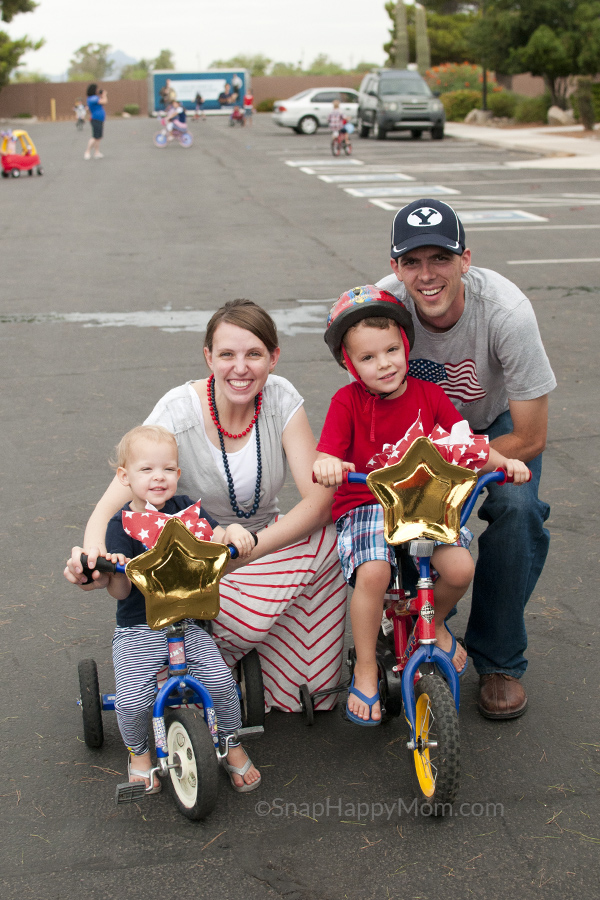 This little guy learned how to ride his bike  (with training wheels) the morning of the parade. It had been sitting in the garage for ages as a prize for no-more-night-pull ups, but we finally wised up about what he actually has control over and let him ride it. Dash was overjoyed!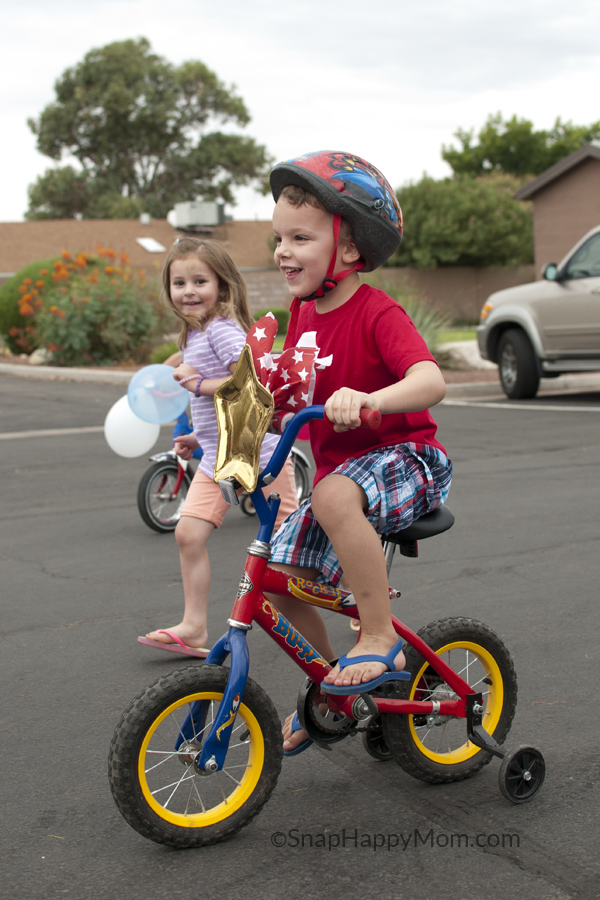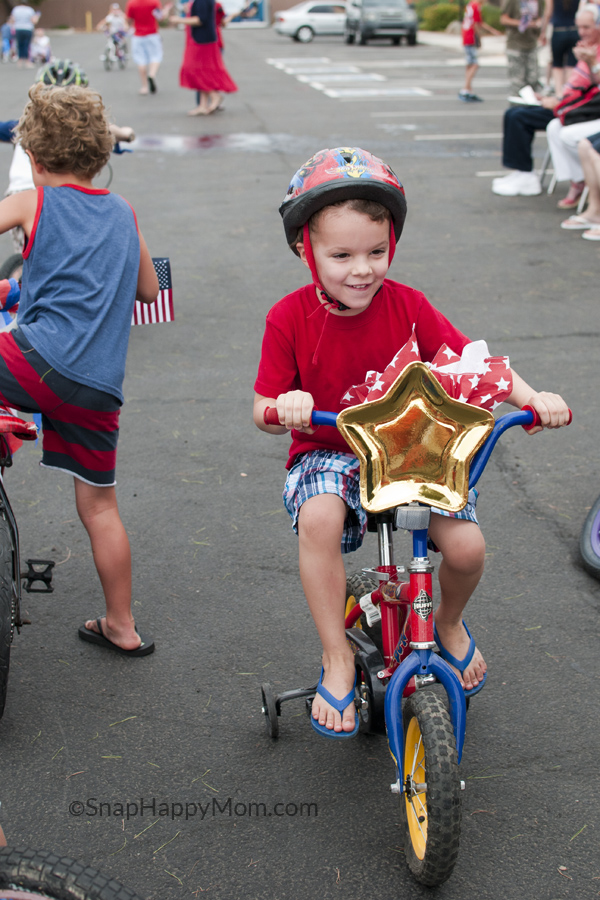 This hand-me-down trike is super hard to pedal, so Brighton was plenty content to let Dad push her around. Eventually she decided she could go way faster if she just pushed her trike along from behind, so she switched to that.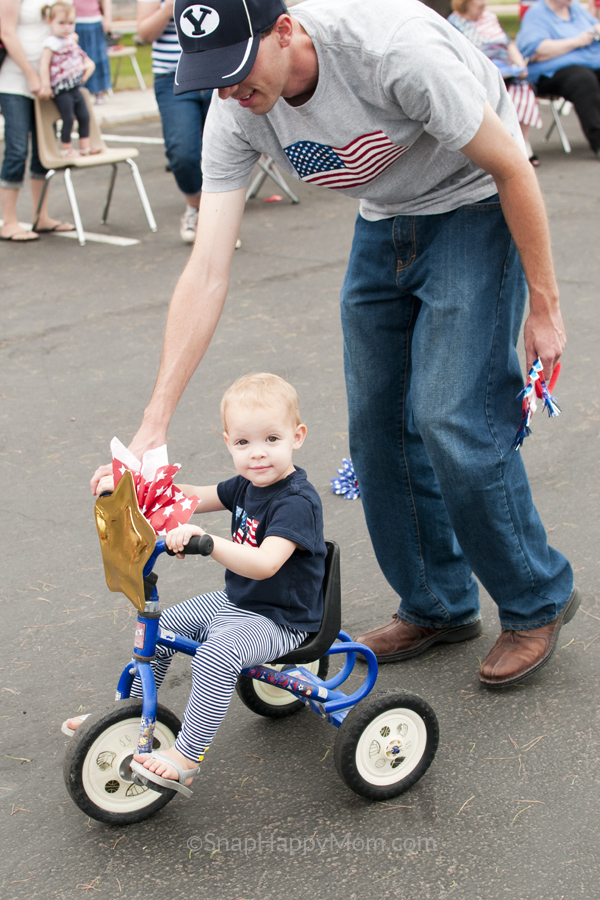 Overall, it was a great Fourth of July, spent with family and friends. Here's our family of four, soon to be a family of five!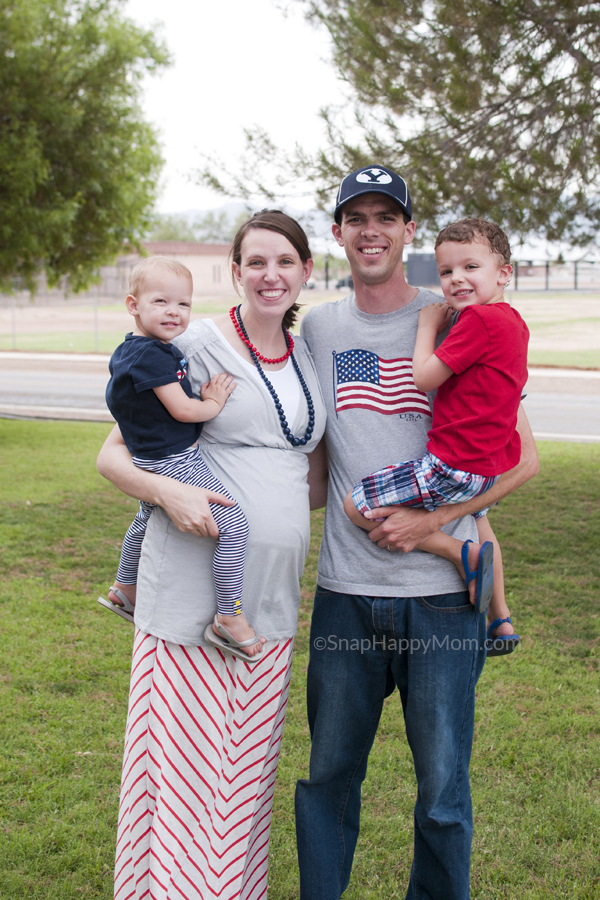 And since it's hard to tell in that picture, here's the state of the uterus, right before the holiday (just shy of 37 weeks).