Have you every had flowers delivered? I wanted to show you what a flower delivery looks like from ProFlowers, in case you're like me and scared of ordering certain things from the internet. Rest assured, ProFlowers deliveries are fast, beautiful, and perfect for Mother's Day!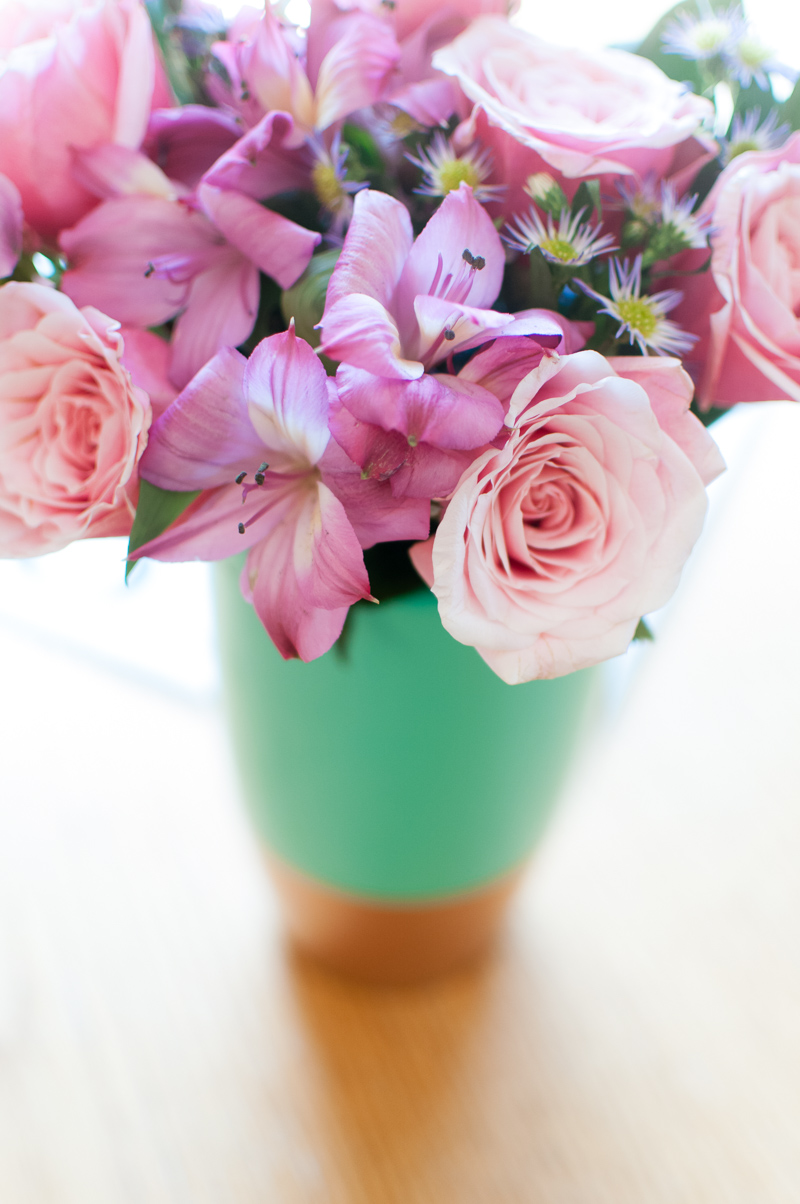 Aren't these flowers beautiful? This bouquet features pink roses, magenta Peruvian lilies, and purple asters.
And my favorite part is the AWESOME exclusive vase! Isn't it perfect? Teal and gold-dipped are such an eye-catching, on trend combo. I'm excited to continue to display this fantastic vase for years to come!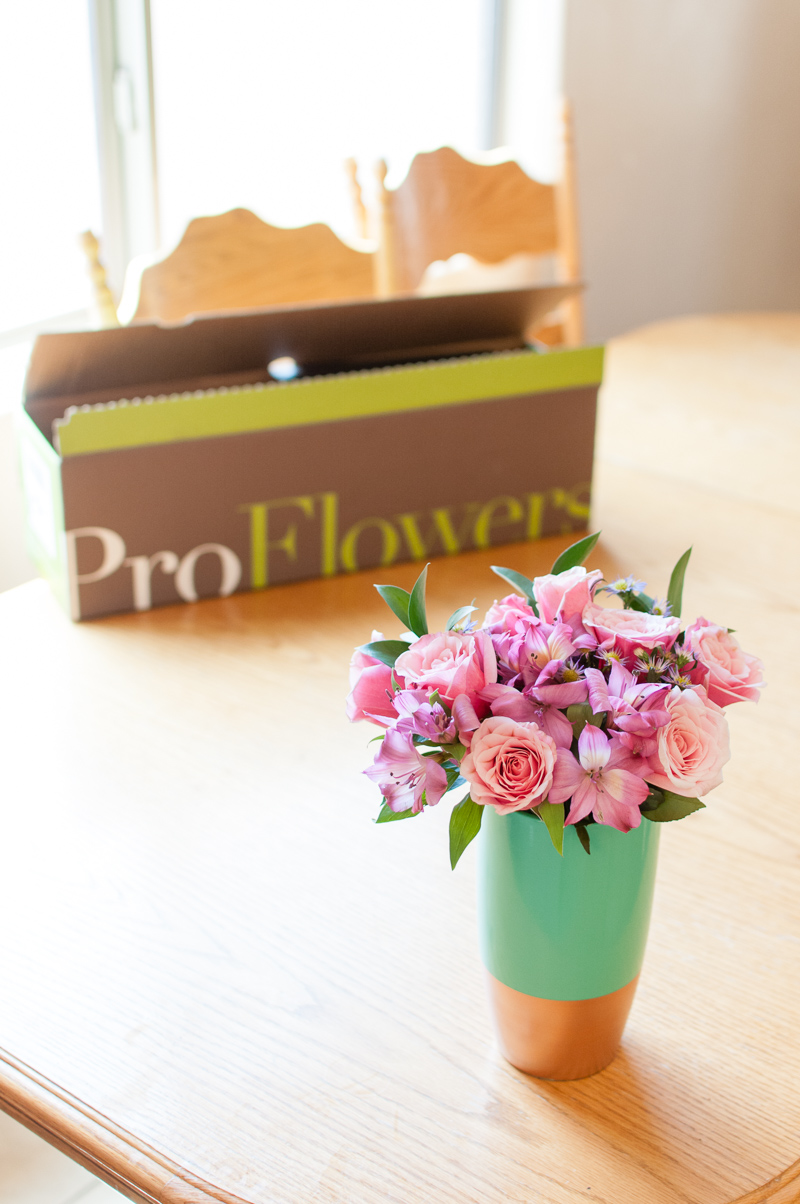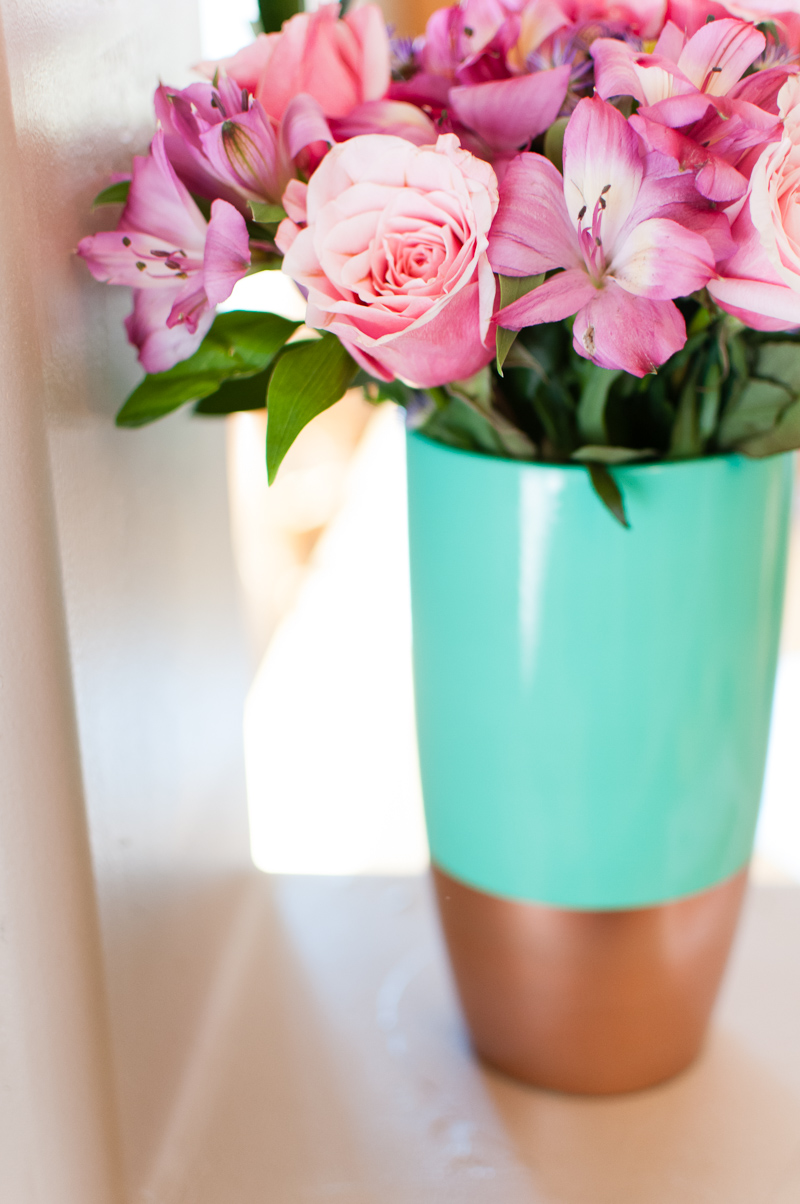 How The Flower Delivery is Packaged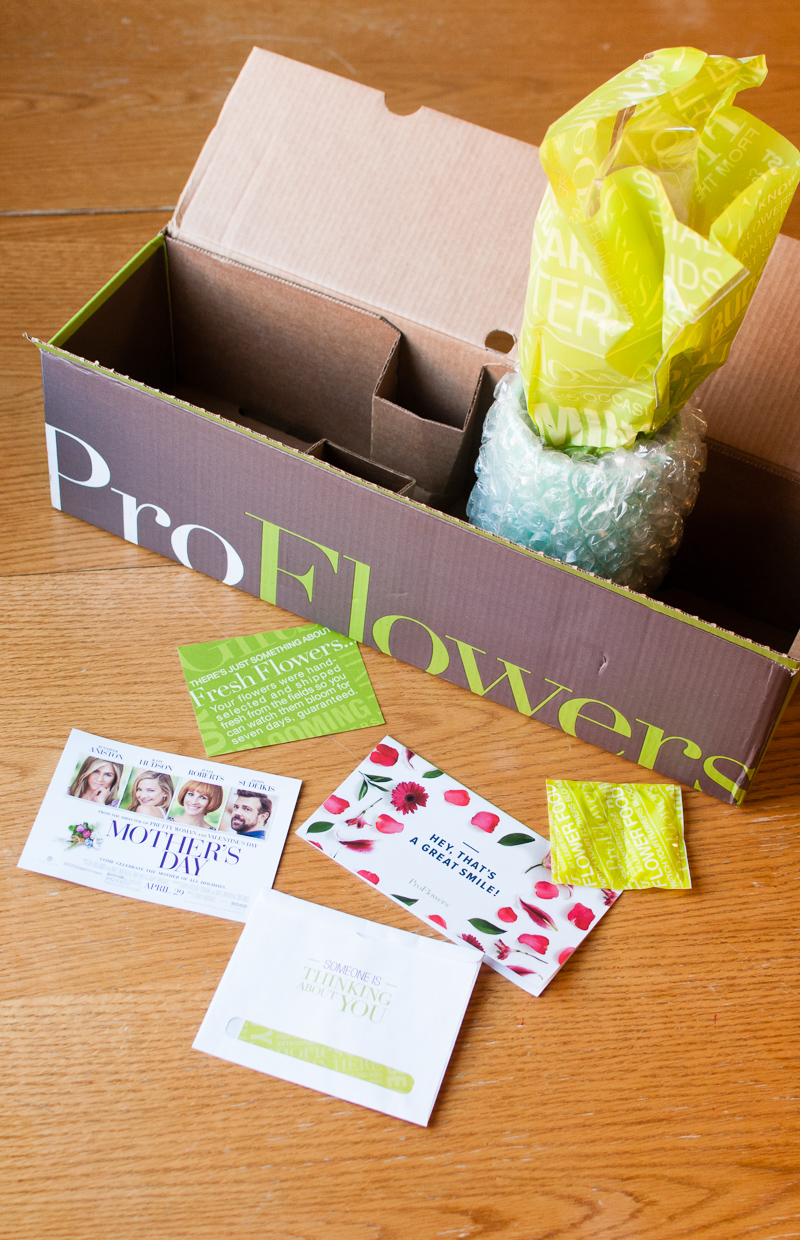 Flower delivery starts with fresh-cut flowers from the farm, but what I really care about is what they look like when they arrive! My ProFlowers delivery was packaged well, got here quickly, and featured beautiful blooms! The vase was carefully wrapped in bubble wrap, and nestled into a perfect box that keeps the flowers safe too.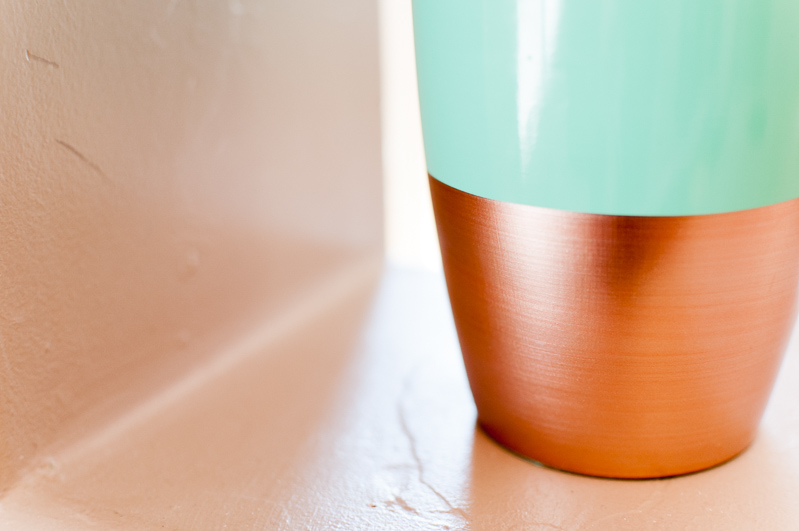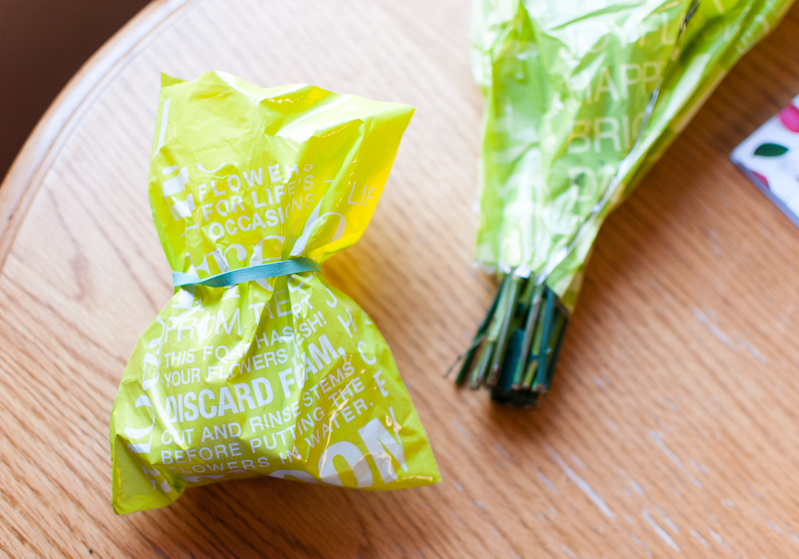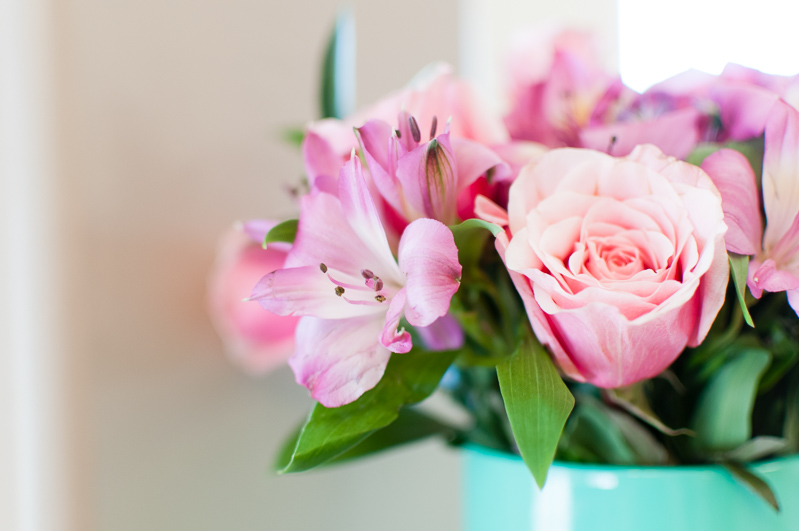 The flower stems came in a little bag of wet flower foam, cleverly wrapped so that it didn't spill while shipping. I wish I had taken a picture of the flowers all carefully wrapped up, but I didn't have enough hands to hold the camera while I unwrapped it. Seriously though, I felt like the entire box and delivery had been well designed to get flowers to their destination safe and sounds, and ready to bloom!
I'll admit, I was a bit worried how small the blooms looked immediately after unwrapping the bouquet, but it's just because they are wrapped so carefully for the mail. The buds perked up immediately when I put them in water, and they were in full bloom after a day or so! Sometimes I forget that flower deliveries have to ship in bud form so that you can enjoy them the whole time they are blooming. So, don't freak out if they seem small at first - give those thirsty buds some water so they can drink up and bloom!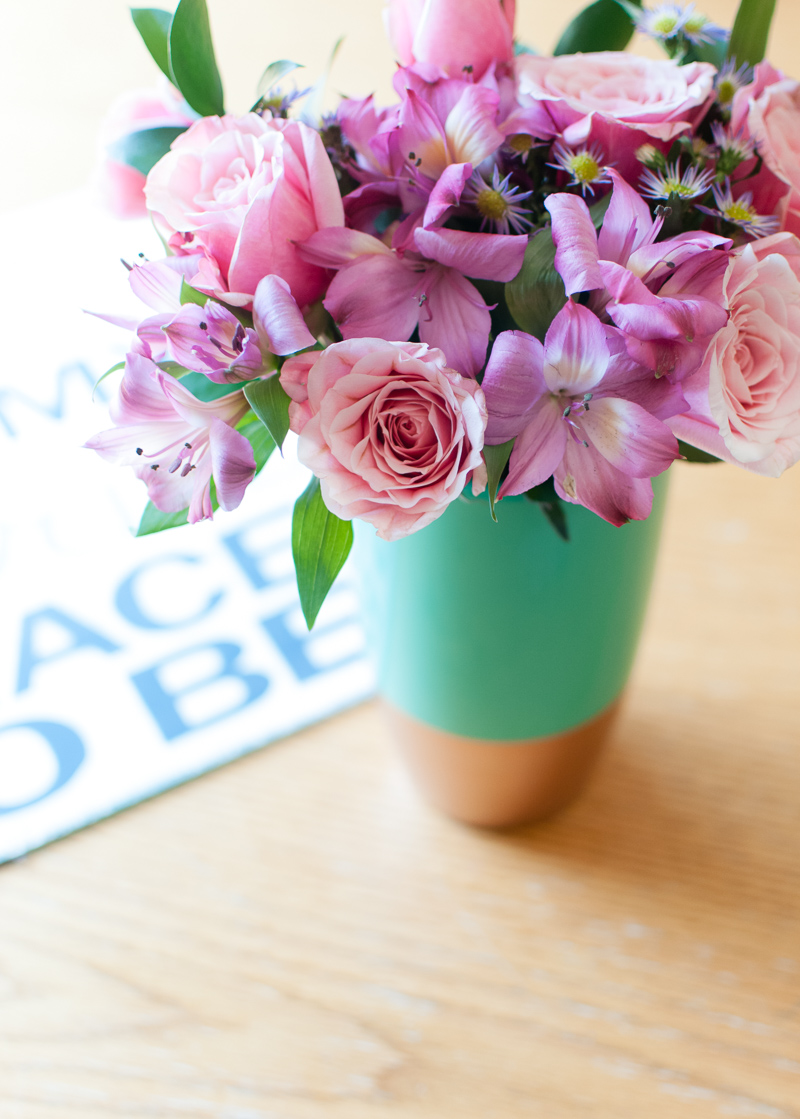 I can tell you I'll be enjoying this teal dipped vase for years to come. Doesn't it look perfect in my piano nook?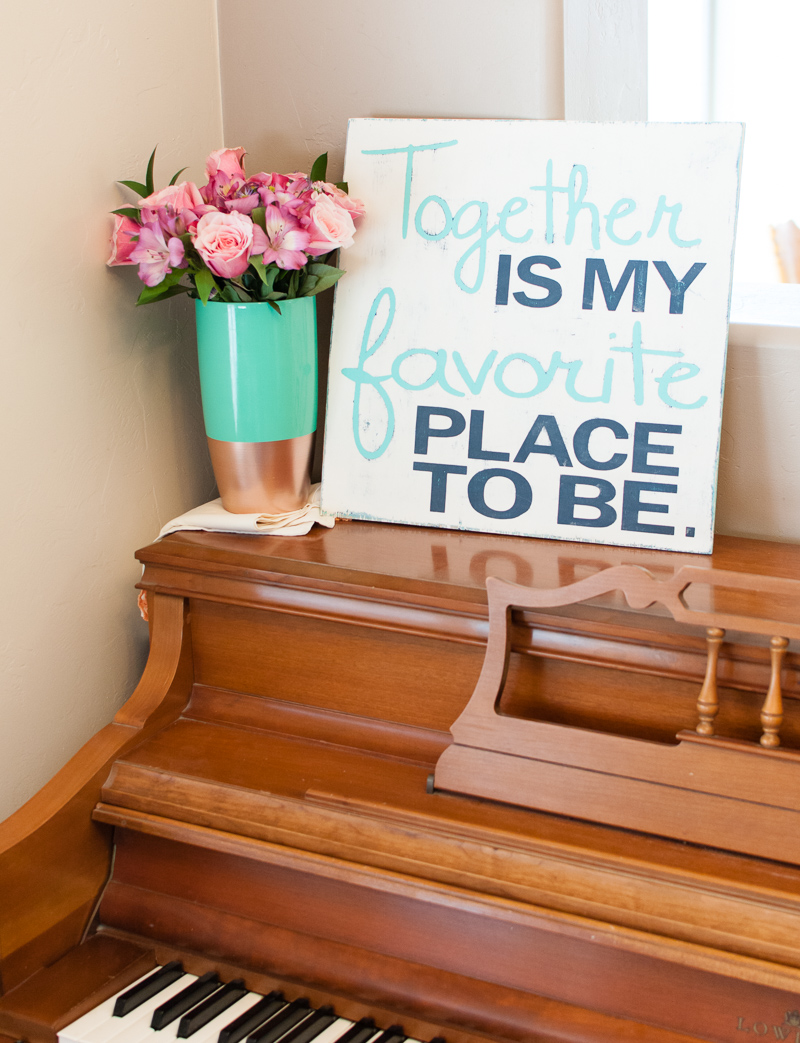 Proflowers gifted me these flowers but I was not paid to write this post or my opinion.