My kids have the same USA shirt, and last weekwhen I put it on Brighton, Dash went looking for his so they could be "twins all day." They've been playing really well together, and I managed to get a few pictures of their togetherness that day.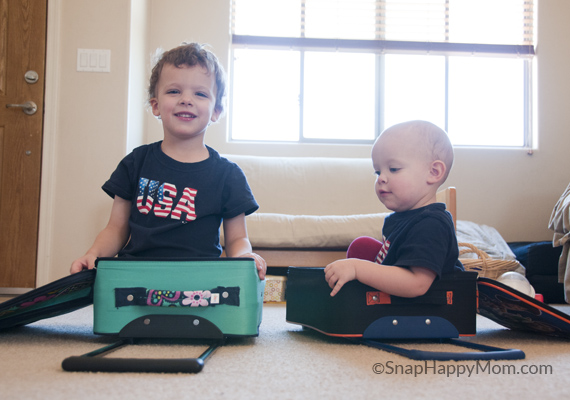 They each have a suitcase for trips, and they play with them All. The. Time. And yes, they like each others' more than their own. At our house suitcases can be garbage trucks, mowers, and in this case "little houses in a row."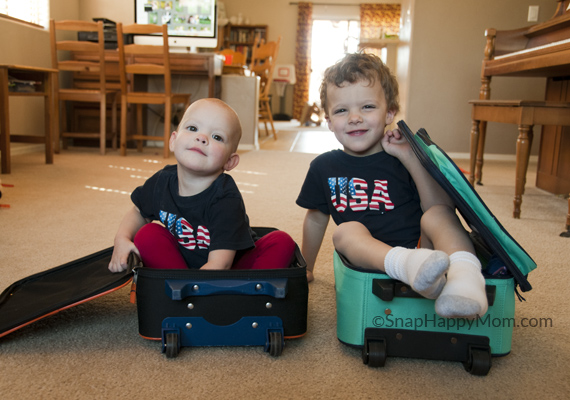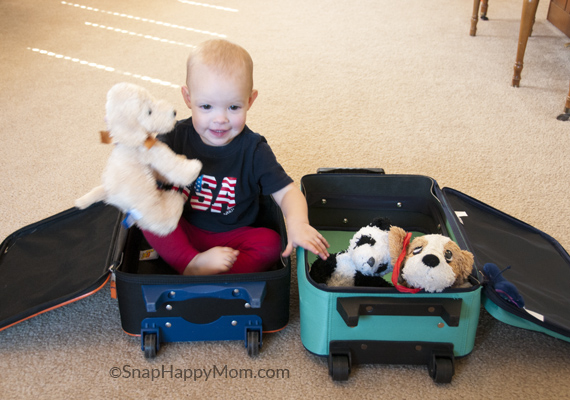 Those are their favorite stuffed animals... by chance, both kids imprinted on a dog. Neither can handle real dogs though.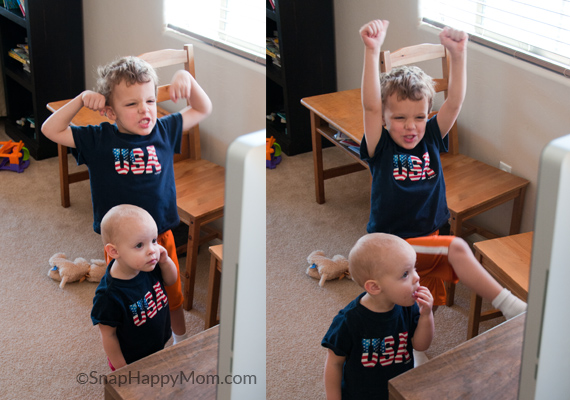 Hi-ya! This is during Funny Face Fitness, a kids exercise video. (If they don't climb on Mom during her video, they get to watch one of their own.)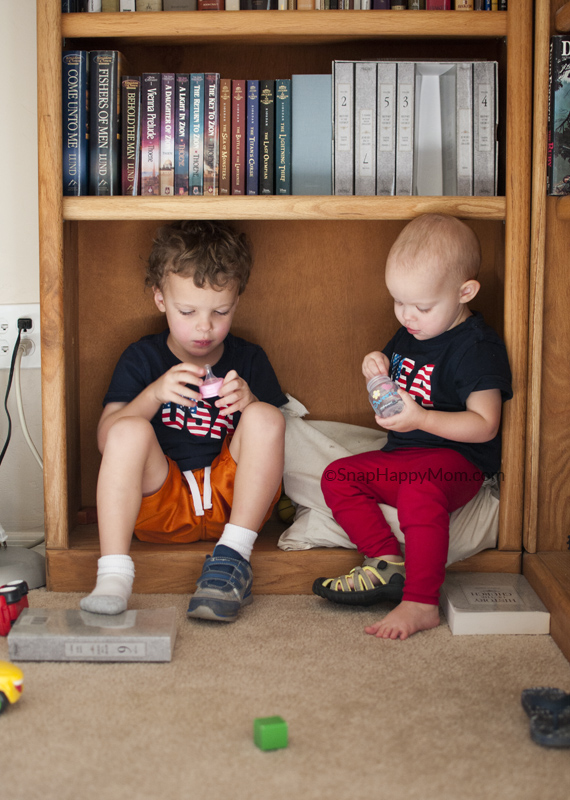 I love this picture... it shows a lot of our life right now. Pajamas pants and matching shirts. An odd little place they like to play. Both kids mesmerized by the same baby bottle. One shoe on, one shoe off... Life is good. Now they  just need the same hair.