Well, over Independence Day, one of Dash's aunts (who claims to prefer "Auntie") taught him how to do this with his tongue: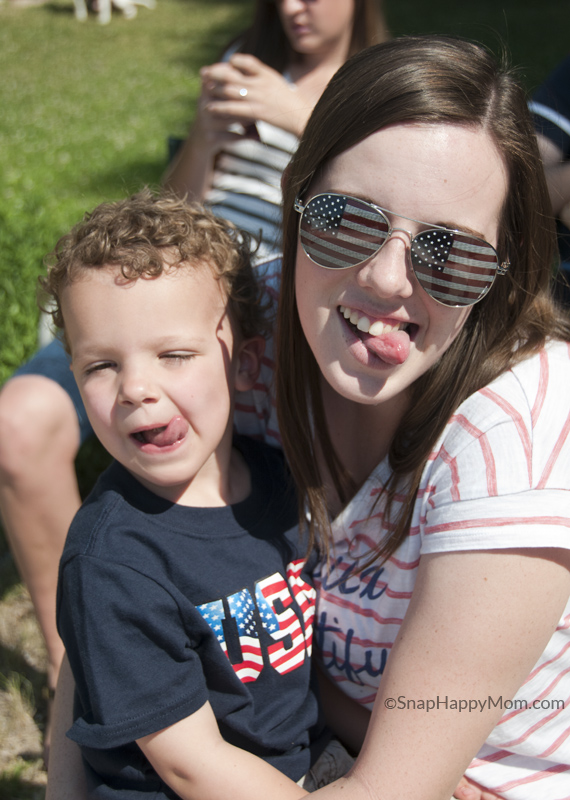 Way to go Auntie. Now he's doing it all the time!
And then my little copycat saw that picture and decided she could do it too...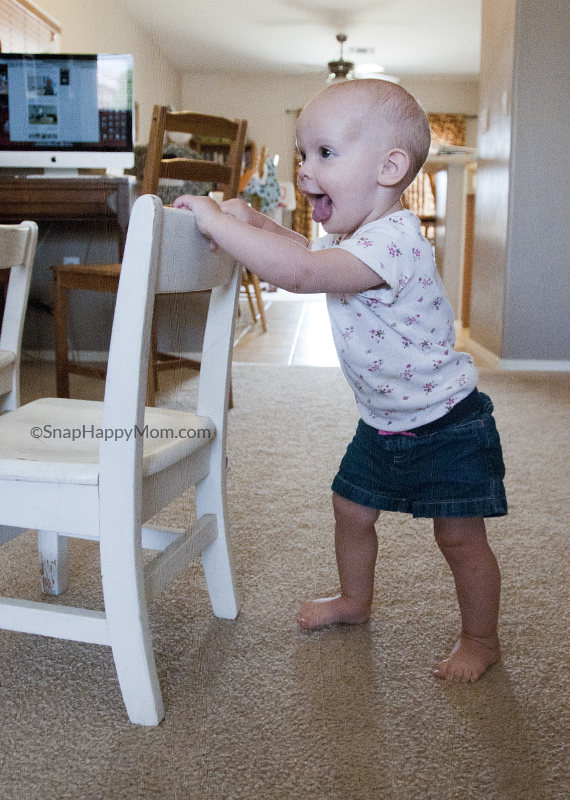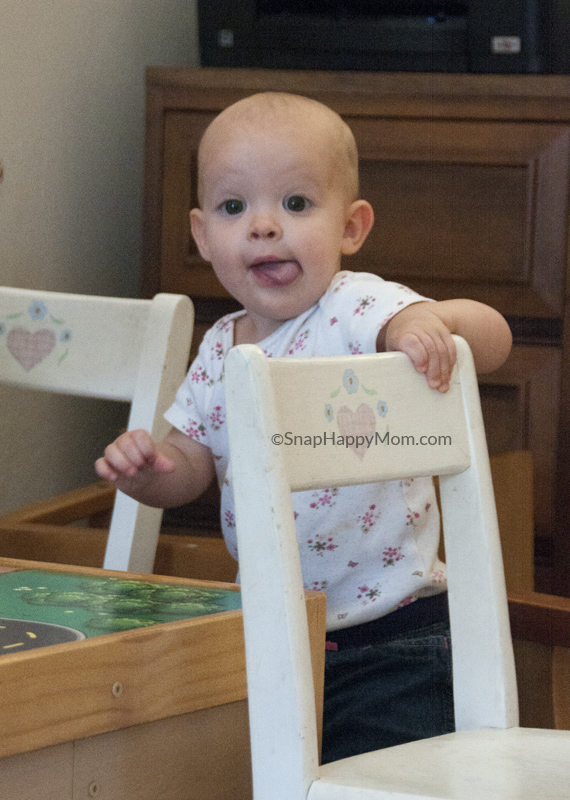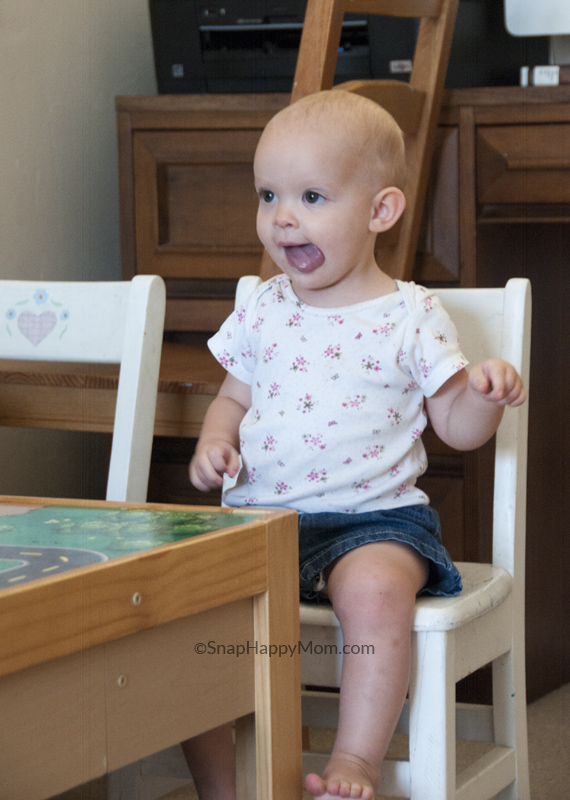 Dear Auntie: Your niece and nephew are very eager to learn from you. Next time, will you teach them something useful, like how to scratch my back? Love, Meg.