At four and a half years old, we are still loving the garbage truck. I thought it would fizzle out by now, but his love for the garbage truck has just matured with his age and skills.
When the garbage truck first started to be an obsession, I searched out some children's books about waste management. There are a number of picture books about trash trucks, but Dash's clear favorite was the short non-fiction book Garbage Trucks by Pull Out Books/Marlene Targ Brill. It was exactly what he wanted: actual photos of trucks and lots of nerdy trash lingo and information.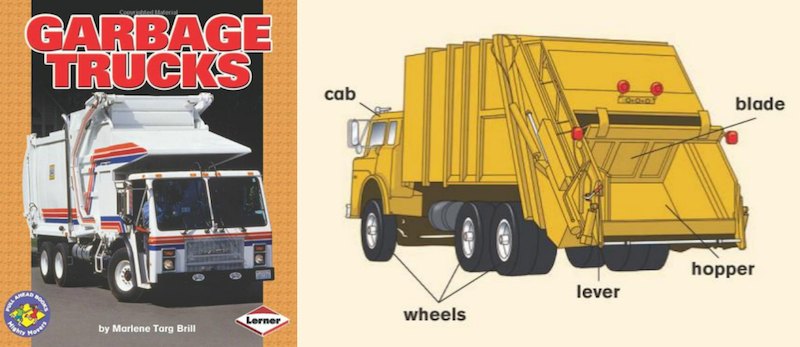 If you have a garbage truck lover in our house, I would definitely check out this book! It's just the right amount of information for two and three-year-olds to understand about the waste management process. It explains the parts of the truck and what they do. And although it has the occasional "stinky" reference, it doesn't focus on the gross-out factor of trash, which this mama appreciates.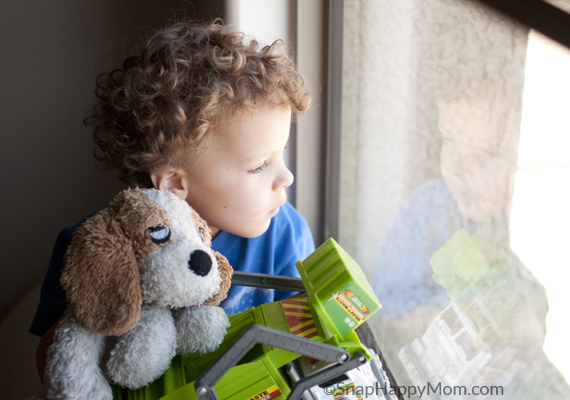 Almost two years after we found this book, it's still read often. Dash has the entire thing memorized, and is quite empowered by the information he's learned from it. He absolutely understands how the truck functions, which has allowed him to be more creative when he plays. And he will correct you if you refer to the hopper as anything else.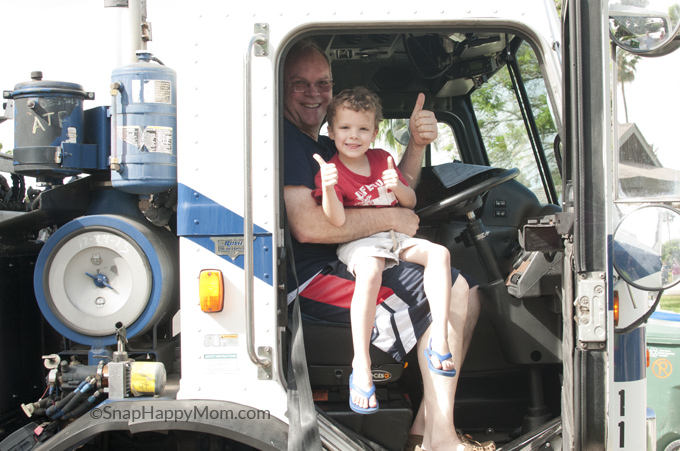 Just a week ago Dash told his preschool teacher he wanted to be a garbage truck when he grew up. Note that he wants to be a garbage truck, not a garbage man... we'll have to see how that works out for him. Until then, Garbage Trucks
is fueling all his trash truck dreams.