Have you ever heard of a photocard or a photocard book? If you or your child is a fan of K-pop music, then you probably have! Basically, when you buy a new K-pop album, they often come with a photocard or two - a small photo of one of the members of the group!
A lot of K-pop fans love collecting these photocards and placing them in binders or books that they can go through again later on - it's like a fun book of memorabilia of your favorite artists! If you or someone you know loves K-pop and wants to keep their photocards in a safe place, here are a few adorable binders and albums so you can make a photocard book!
Our Favorite Photocard Books
These albums and protective sheets are designed to hold most photocards, but it's always a good idea to double-check the measurements of the transparent pockets and make sure your cards will fit inside. Just keep that in mind as you look at the Kpop photocard book options we've compiled!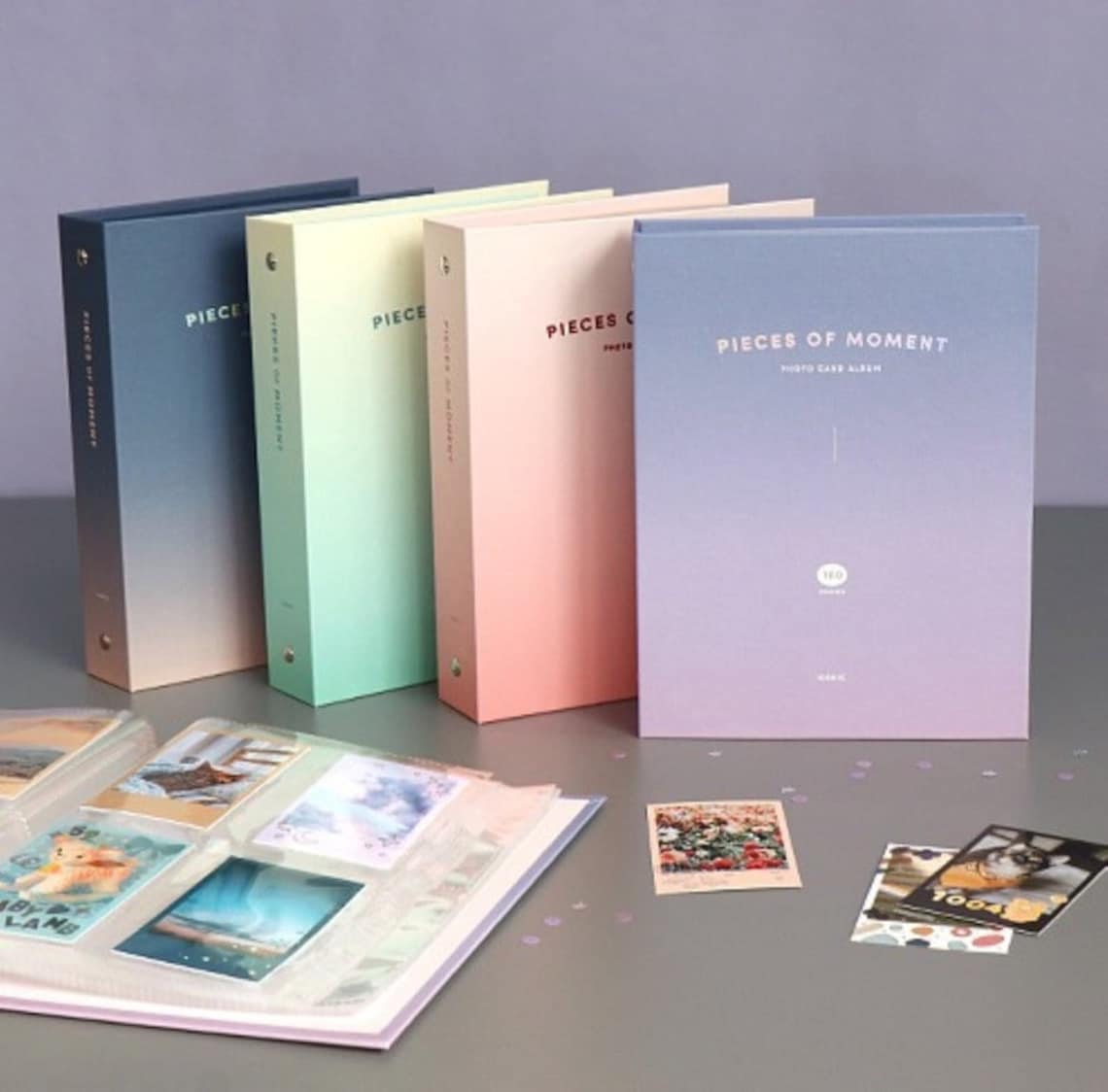 This binder comes with transparent sheets with pockets that can hold up to four photos on each side. There are 40 pages so you can fit up to 160 photocards in this binder!
The k-pop photocard book is a little over a 6x8 size and the pockets are 2.48x3.8. The binder comes in four colors - lavender, pink, mint, or deep blue.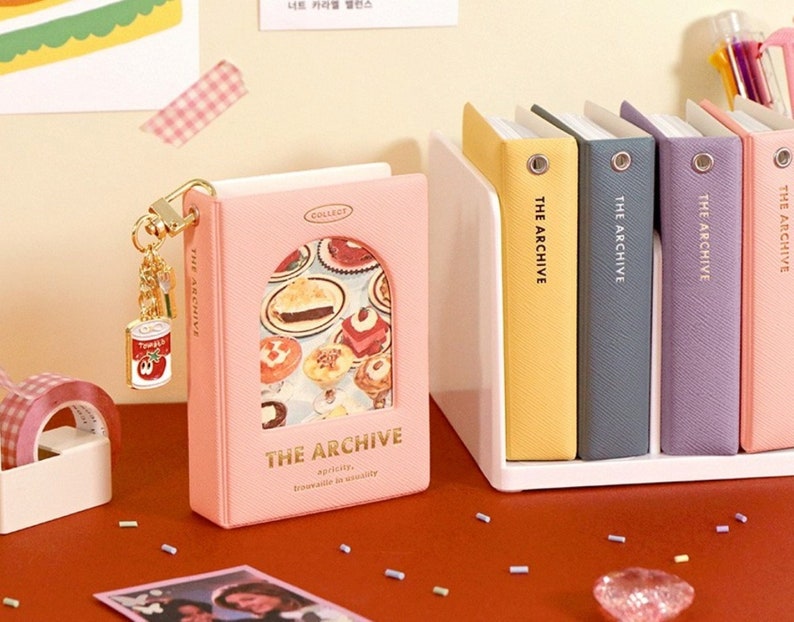 This mini album is a really cute photocard book if you're looking for something small. It comes with 20 sheets that fit two photocards each (one on the front, one on the back). So it holds 40 cards total.
The photocard album comes in yellow, lavender, pink, or blue.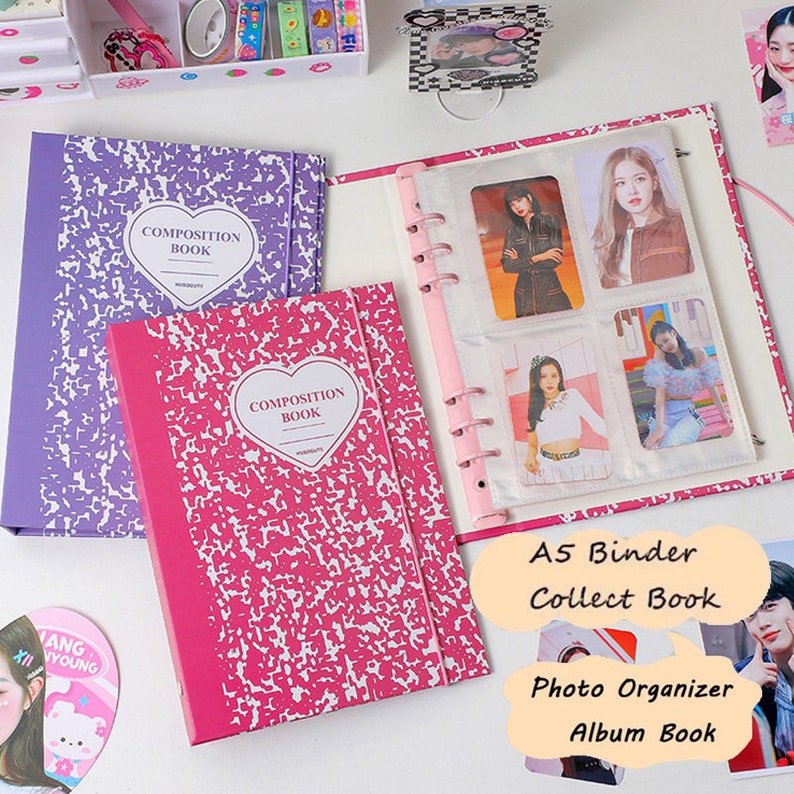 This album is so cute! It's designed to look like a composition book, but it actually a binder instead of a notebook. You can write your name on the front, just like you would with a normal composition book. It comes in black, fuchsia, green, or purple.
The Kpop photocard book is a 9x6.5. It only comes with 10 sheets (each holding 4 photocards) but you can get extra if necessary!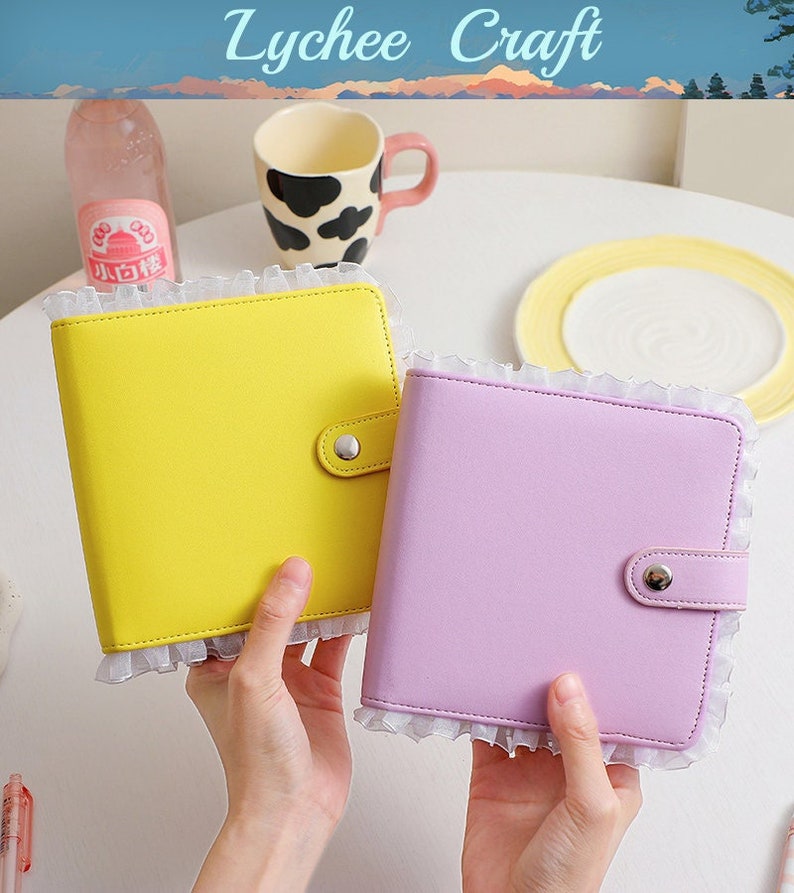 This is a simple and pretty photocard album. It comes in pink, purple, yellow, or white, and they all have a pretty frill around the edge.
The cover and sleeves are sold separately, so that's a drawback. You can get 10 sheets of 1-pocket sleeves (which fit 5-inch photos) or 10 sheets of 2-pocket sleeves (which fit 3-inch photos).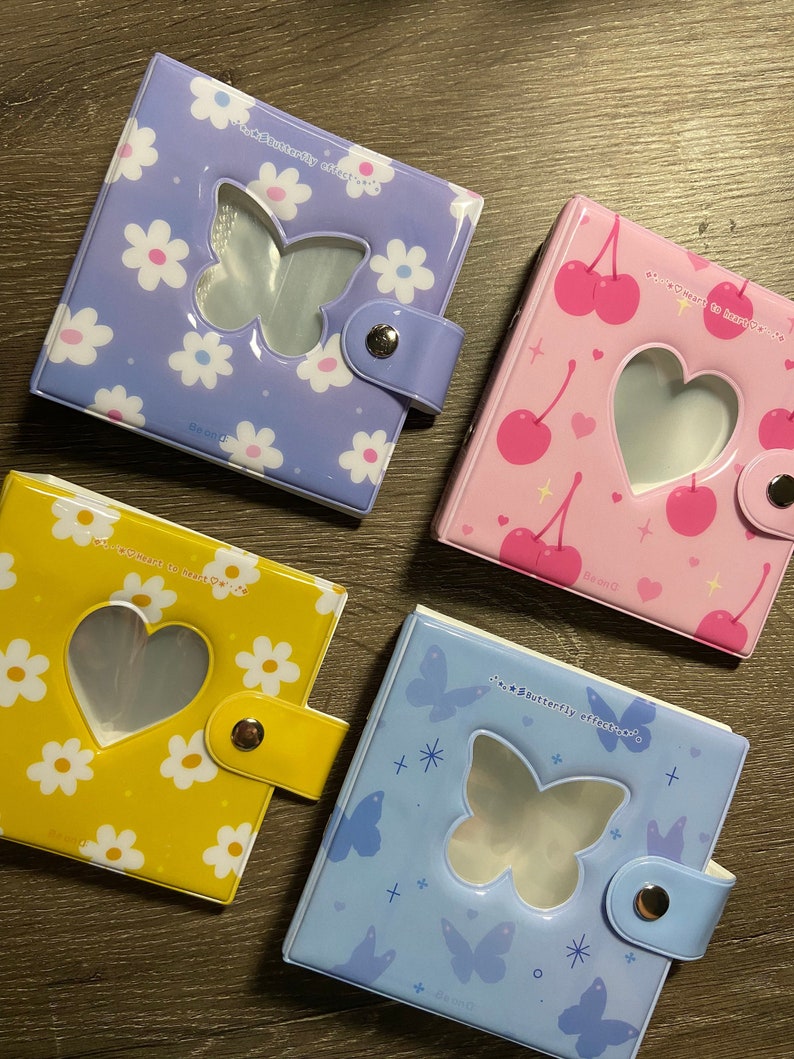 This photocard book is great for photocards that are around a standard credit card size. The binder comes with 20 removable sheets that fit 40 photocards.
The cover has a little cutout shape, which can have a photo slipped in, but the cover sleeve is not the right size for an actual photocard, so keep that in mind.
The designs you can choose from are a purple binder with a white daisy print and a butterfly cutout, a yellow binder with a white daisy print and a heart cutout, a pink binder with a cherry print and a heart cutout, or a blue binder with a butterfly print and a butterfly cutout.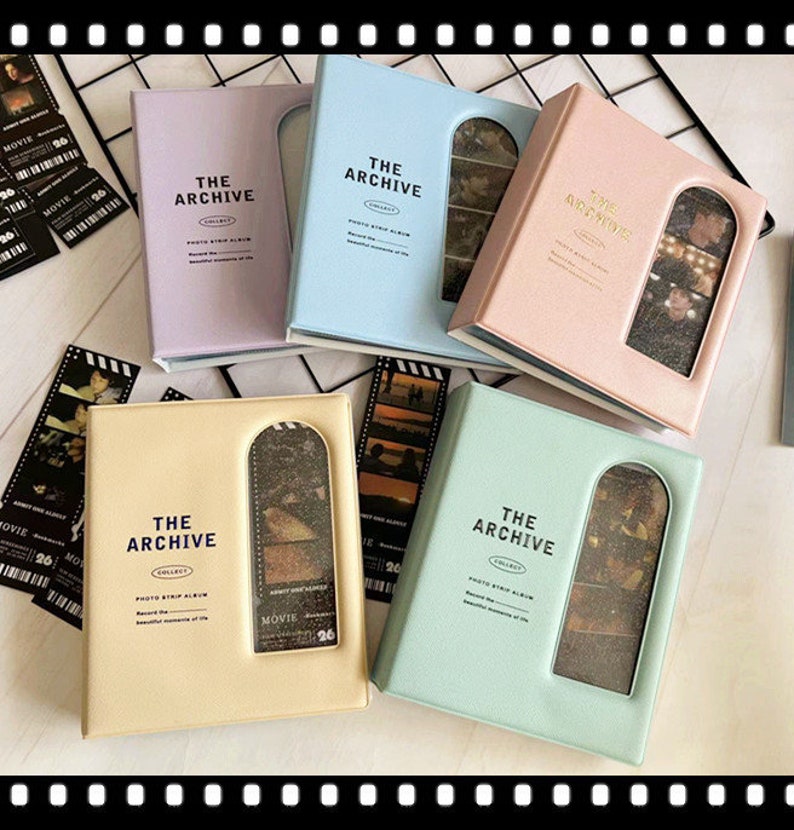 This photo album includes 20 sheets of transparent sheets for a total of 40 pockets. One cool thing about this album is that it comes with a narrow window on the front that can display a strip of your favorite photos! It comes in purple, blue, beige, pink, or mint.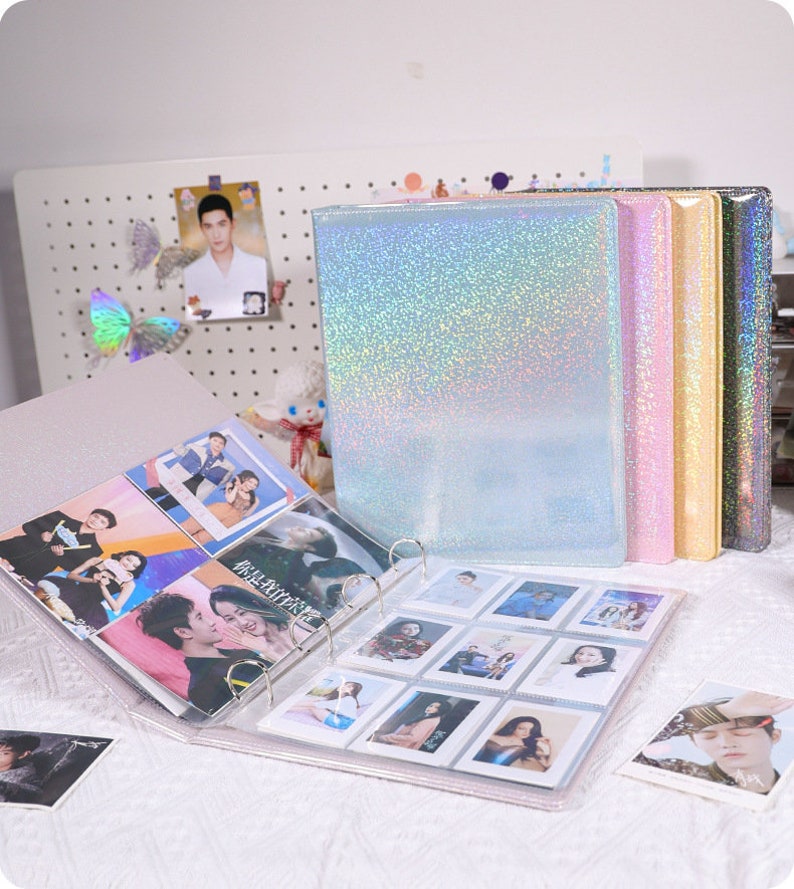 This glitter binder can hold larger transparent sheets with 9 pockets, or sheets that hold larger photos or folded posters. The sleeve sheets are sold separately from the binder.
This photocard holder is durable and has a simple design on the front with a heart cutout. You can place a photo into the pocket in the front so it will show through the cutout. The album can hold 32 photocards inside it. It comes in black and pink as well!
This is a great option if you want to see your photocards right away. The protective, zip-up binder is clear so you can see straight through to your photos. The binder comes with enough sheets to fit 240 cards - so it's definitely big enough for even the largest photocard collections!
The binder comes in a sheer, glittery purple and the sheets are durable and acid-free so they won't harm your photos!
This photo album is really fun even though it's simple because of its bright colors! The album slides out of its protective sleeve, which makes it extra protected. A total of 120 photocards can fit inside and it's waterproof and tear-resistant.
You can get a few different color combinations or patterns, including dark and light pink or bright blue and yellow.
---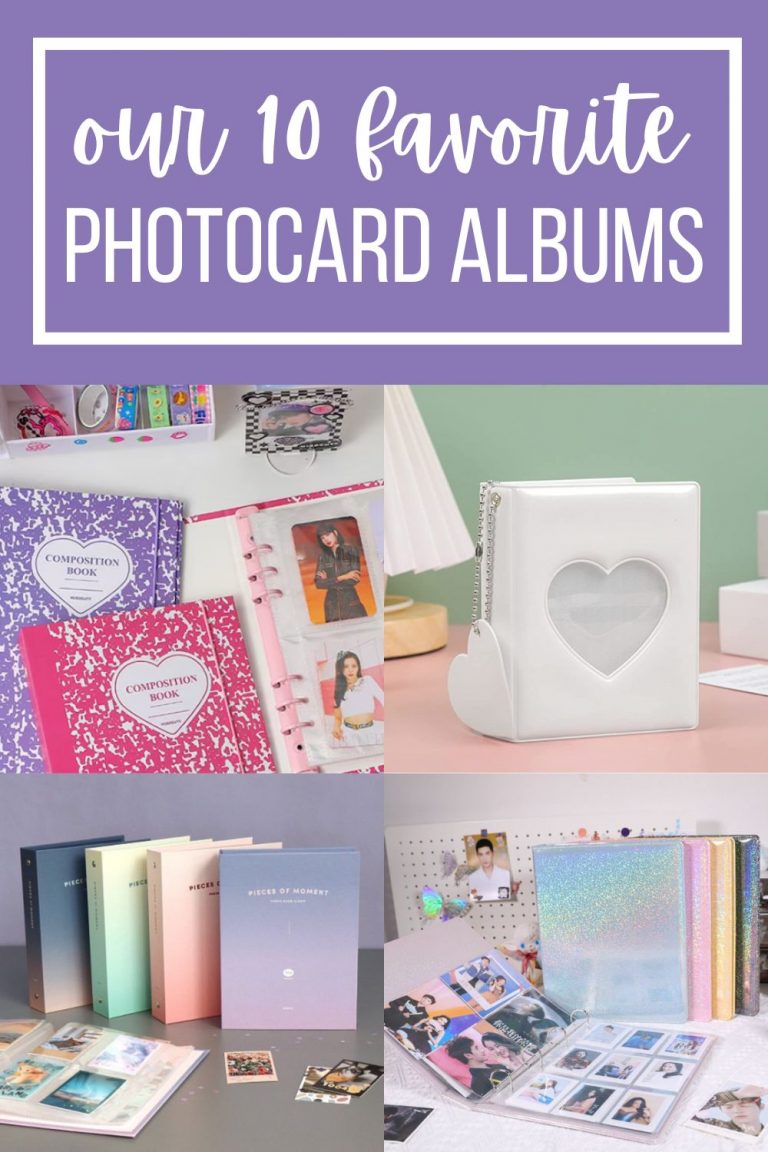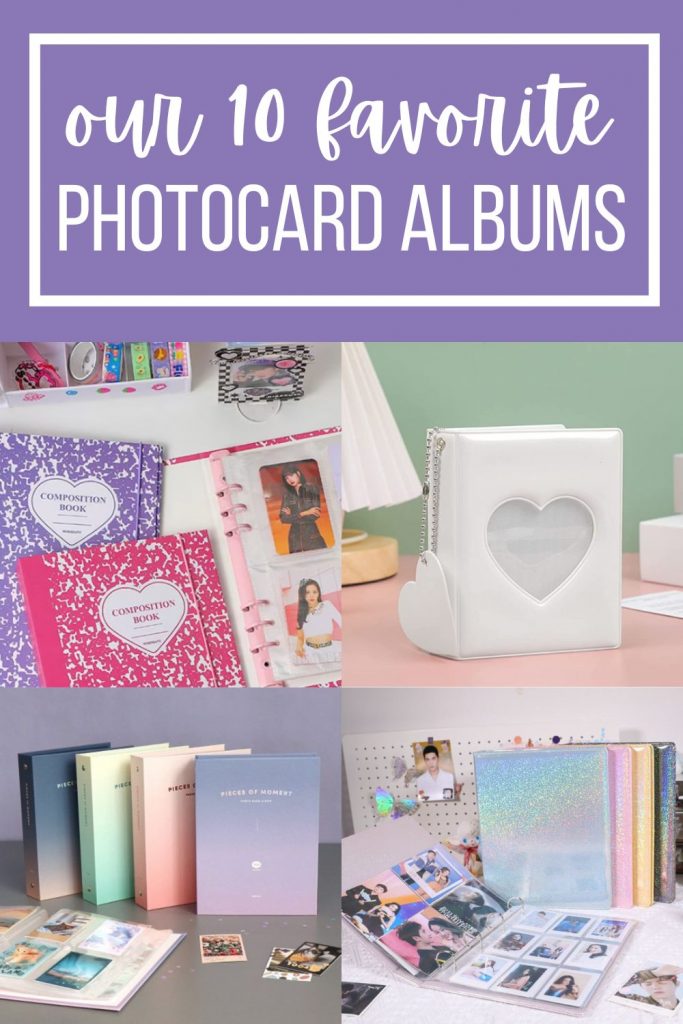 If your teen has a photocard collection that they want to protect and be able to easily flip through, one of these albums will be the perfect solution! It's a pretty and effective way to store those k-pop photocards you're collecting!
Remember to double-check and make sure your cards will fit in the sleeves before you purchase them. Whether it's a BTS photocard book or any of the other popular kpop photocard book, it's fun to show off the photos you've collected.
Enjoy your new photocard albums!