We received this product free of charge in order to review. This post may contain affiliate links.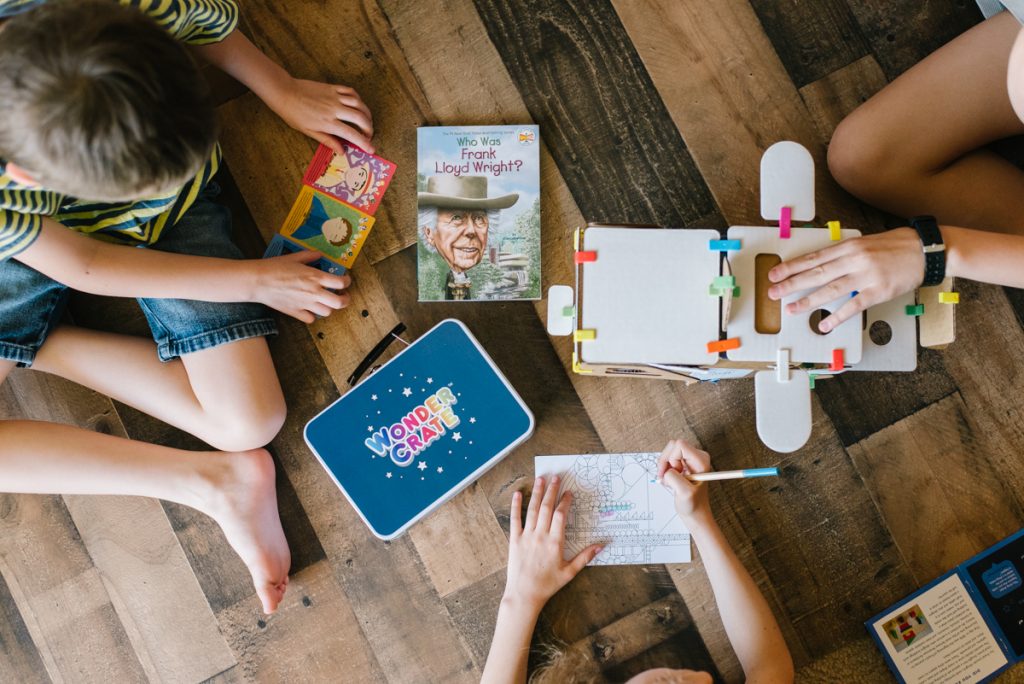 Wonder Crate Subscription Box
Wonder Crate is a subscription box for kids, featuring a book and activity to introduce kids to inspirational role models.
It's perfect for kids who want to learn about famous artists, innovators, and activists. We all need a role model, and this is a clever way to teach kids about people who made a difference.
The Wonder Crate comes in a tin lunchbox that seems super fun!
The boxes are based around a real person who showed perseverance, courage, and passion. Each box contains one of the "Who Was" series of books, which we are awesome! We were already familiar with these super kid-friendly biographies. They have age-appropriate information and stories, and are really interesting for kids!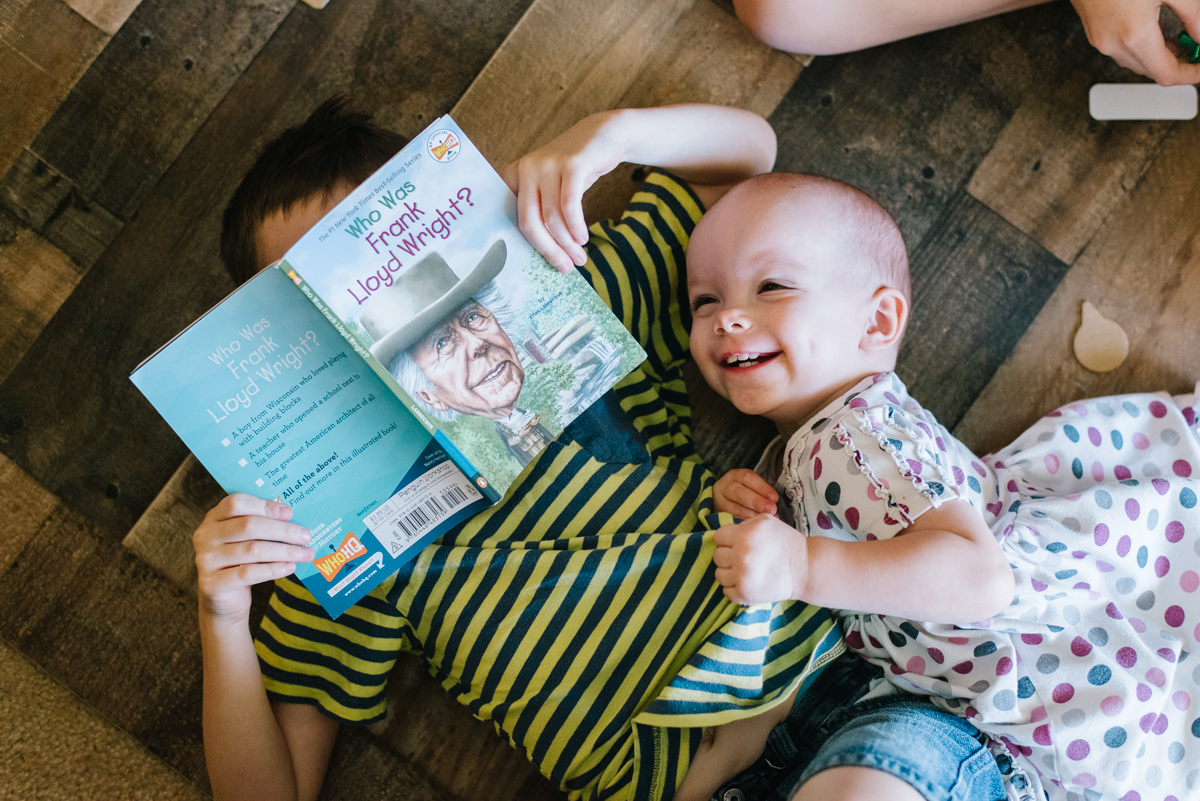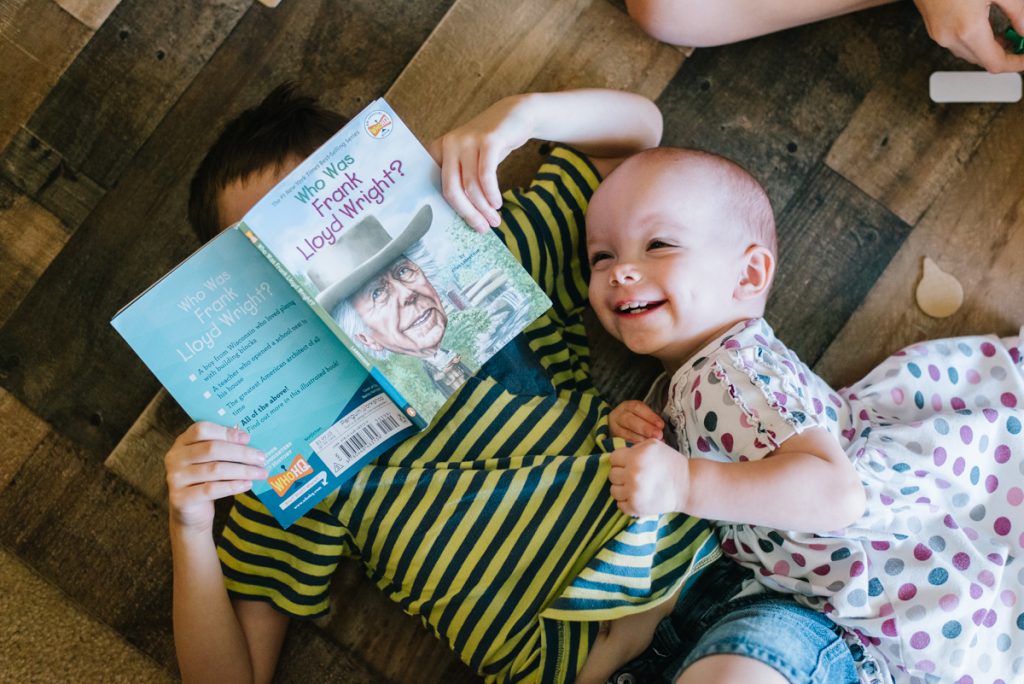 Our first box was about Frank Lloyd Wright, a Midwest architect who made a huge impact during his lifetime.
This box talked about perseverance, and featured some question prompts to discuss with your children. We had a good talk about not giving up, and how we get to keep trying even when we make mistakes or don't succeed.
My 8 and 10-year-old both spent time reading about Frank Lloyd Wright and his life, from the included Who Was book. They learned so many interesting facts!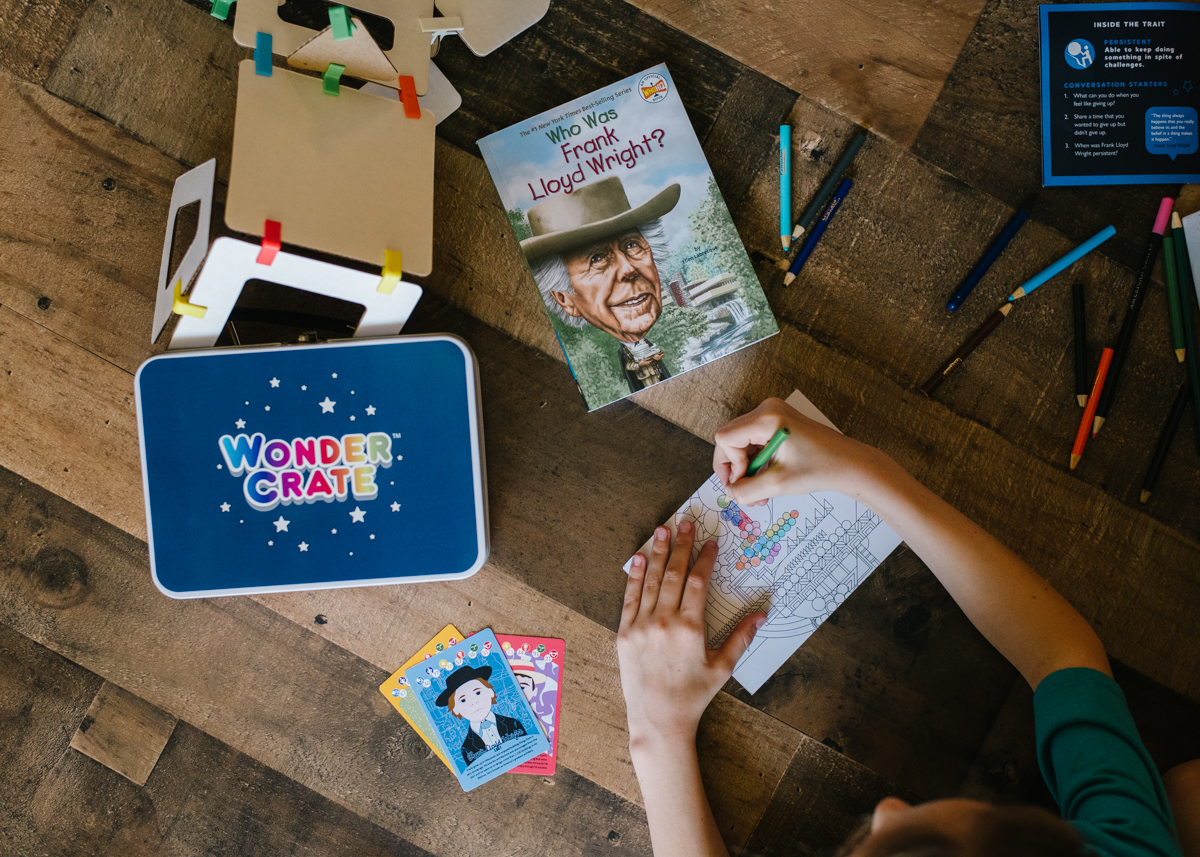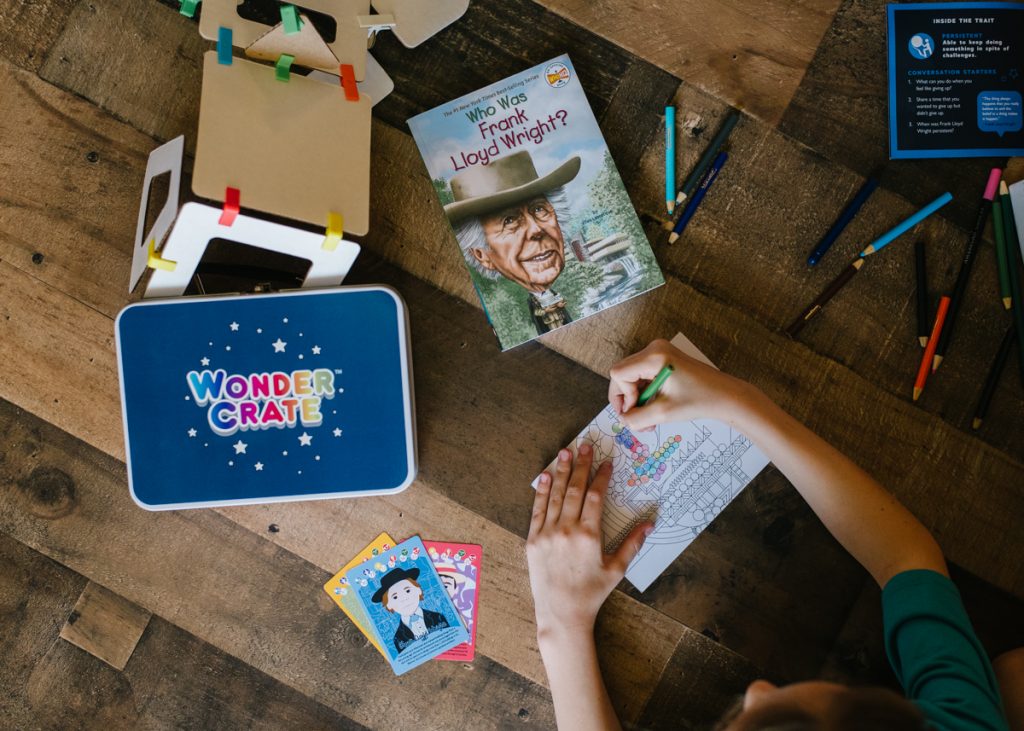 My daughter loved the coloring postcard, featuring a coloring pattern in Frank Lloyd Wright's style.
Since this Wonder Crate was about architecture, there was a sustainable building kit included from 3DuxDesign. This was a super fun activity for my kids that I would definitely pay for otherwise!
It looks like the kit we got was the STEM with Friends Supply Set, with cardboard pieces and plastic connector pieces. The instruction booklet included a building challenge and some ideas of how to connect the pieces. All three of my kids enjoyed this project, and have continued to use ingenious plastic clips to build new creations.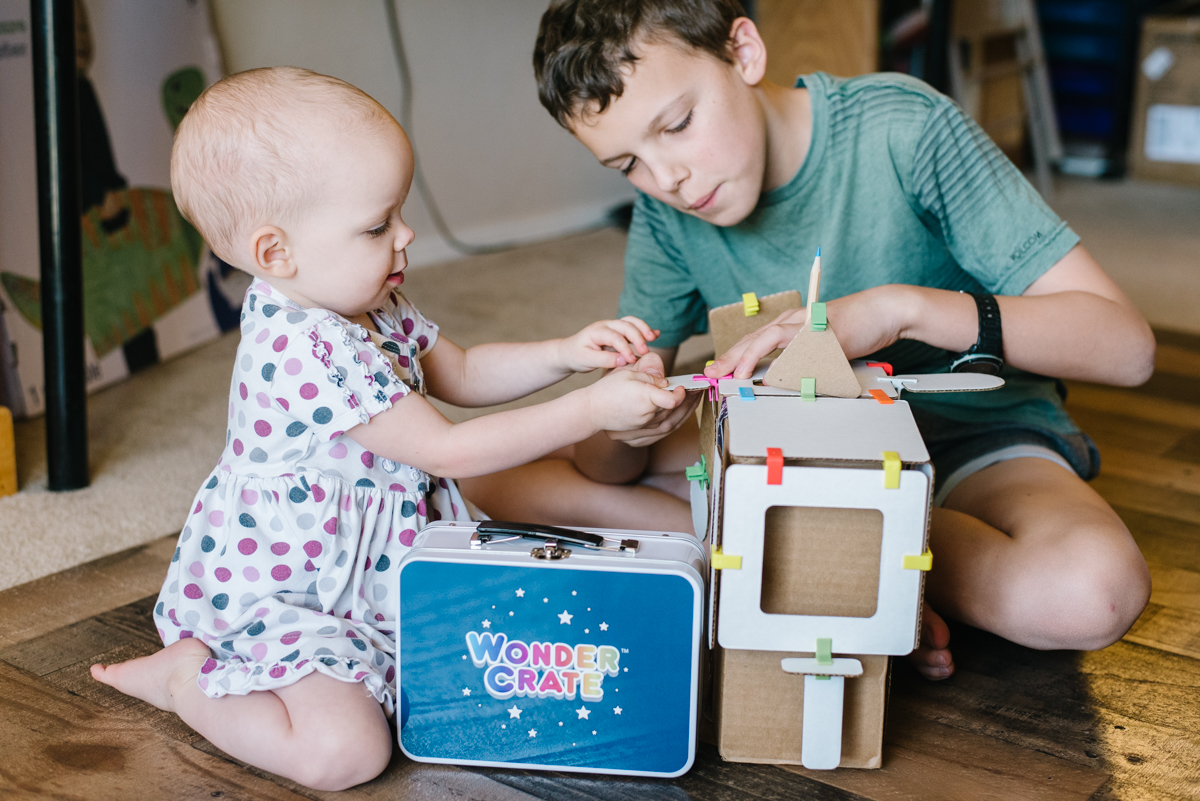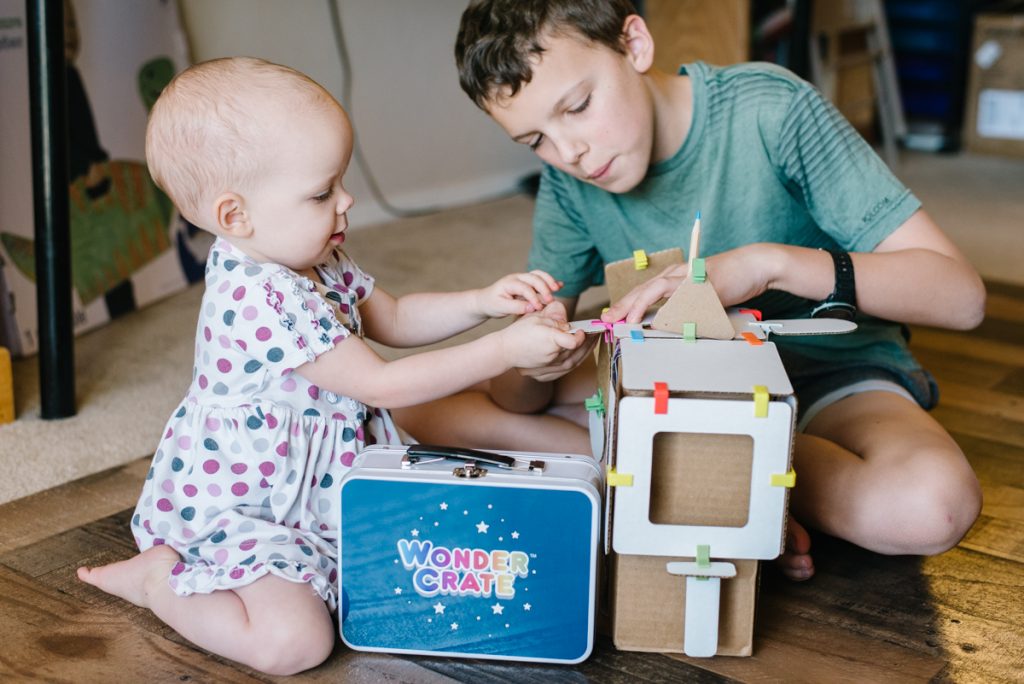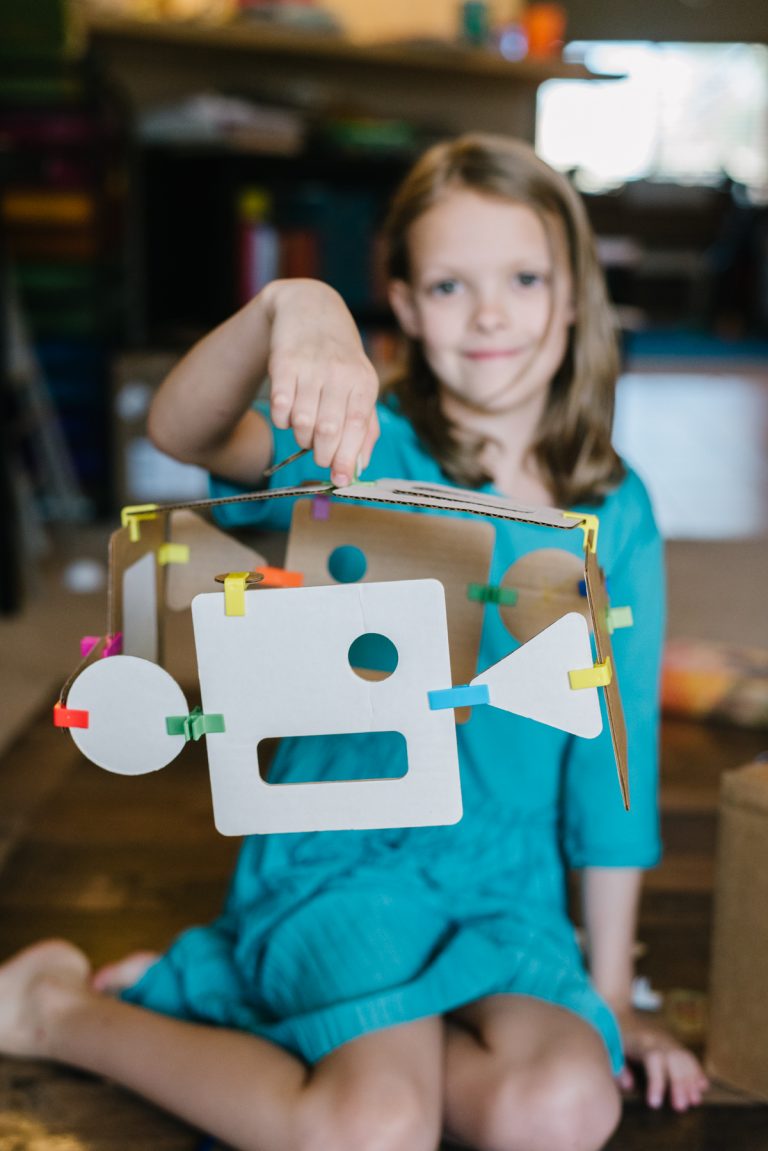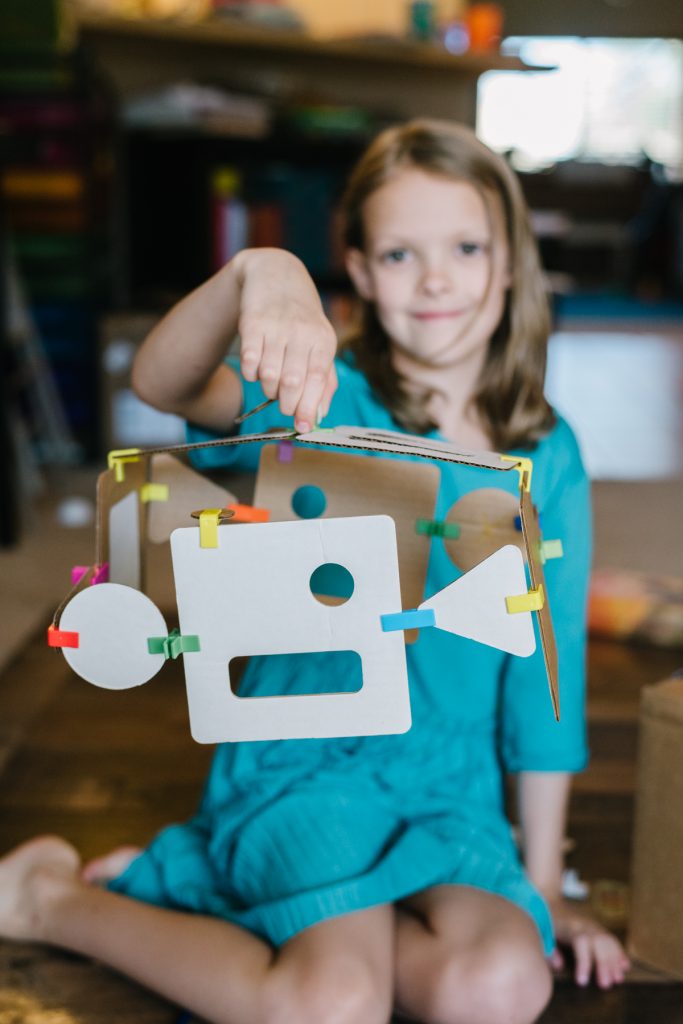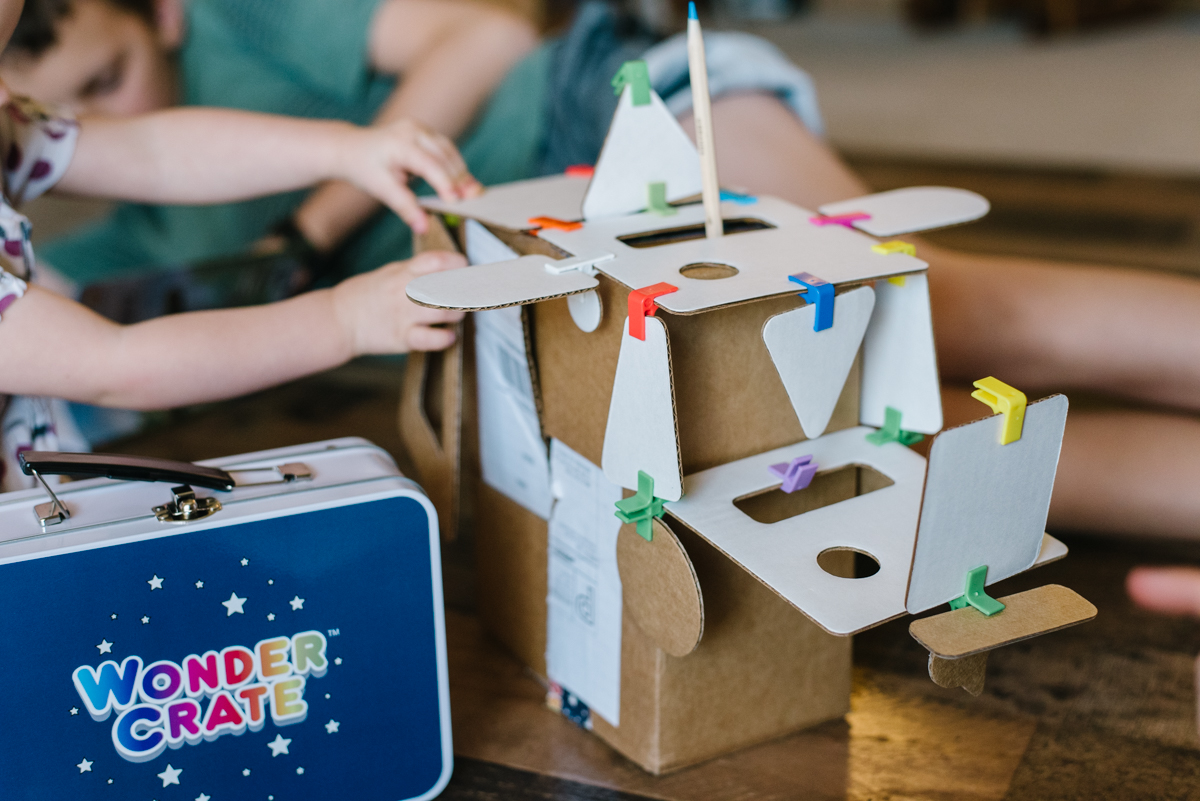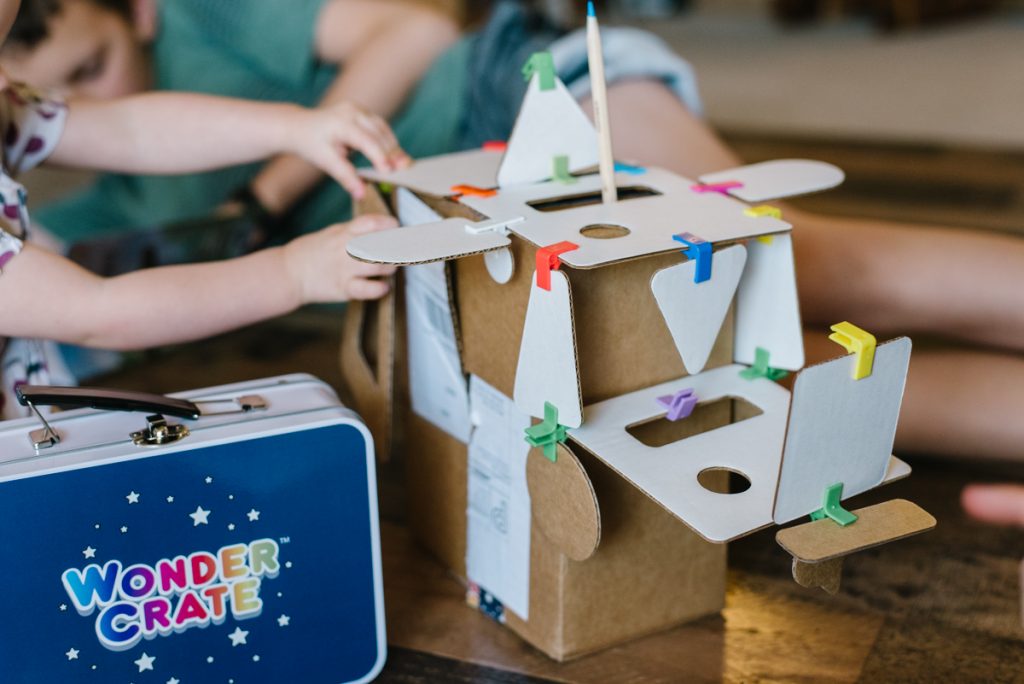 Overall, it was a fun little activity box for kids who enjoy learning about inspiring people.
Wonder Crate Review: Details
Price: 29.95/single shipment, with free shipping
Discounts for paying upfront: 26.65/monthly for 3 months, 24.99/month for 6 months
Age: 8 to 12-year-olds
Value: There is always a book ($5.95), the building activity ($12.95), and a tin lunchbox (8.95). With the extra coloring postcard and collector cards, as well as included shipping - this comes to about $25, which is about the cost of the discounted boxes in a 6-month subscription.
The Wonder Crate is available from CrateJoy marketplace here.
Content Options: One of the things I really liked was the option to customize your Wonder Crate for different topics: Innovators, Artists, or Activists.
The Activists line has featured Jane Goodall, Malala Yousafai, Nelson Mandela Ruth Bader Ginsburg, and Martin Later King Jr. All of these people have campaigned to bring social change or political change.
The Innovators line had a bunch of forward-thinking role models - people who are ahead of their time! People like Marie Curie, Nikola Tesla, Oprah Winfrey, Bill Gates, Sally Ride, and George Washington Carver
The Artists crates creative people like Walt Disney, Frida Kahlo, Beatrix Potter, Maya Angelou, and Frank Lloyd Wright.
You can choose a combo subscription that rotates through the different options, which I think is a great idea! Depending on what your child is interested in, or what topics you would like to focus on and expand their knowledge about, there were so many options.
You can also buy a single box in their shop if there's a specific person you want to make sure to learn about. There's a Ruth Bader Ginsburg box there right now, which could lead to some great discussions!
I love that that Wonder Box introduces my kids to all kinds of role models, in all kinds of careers and professions.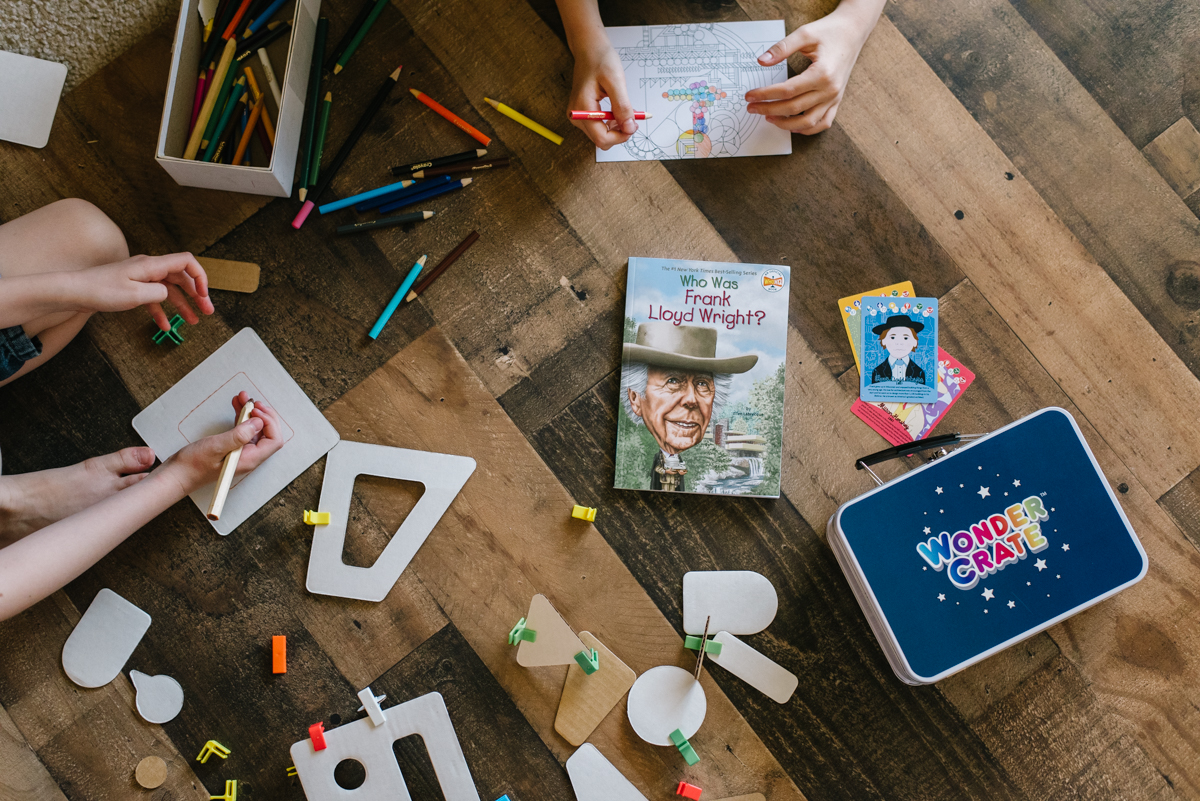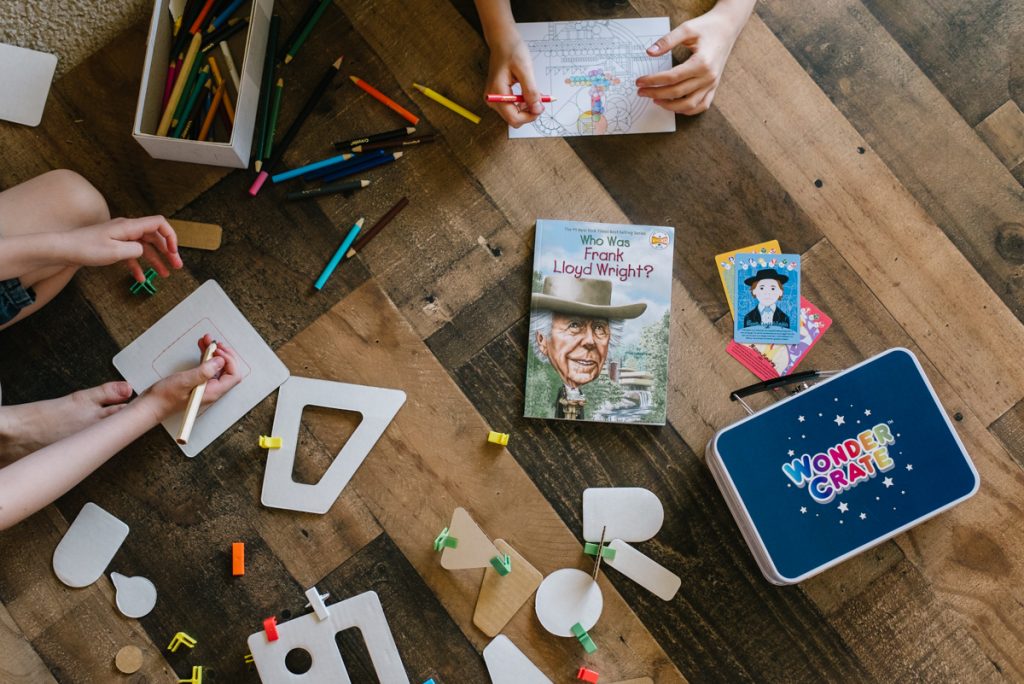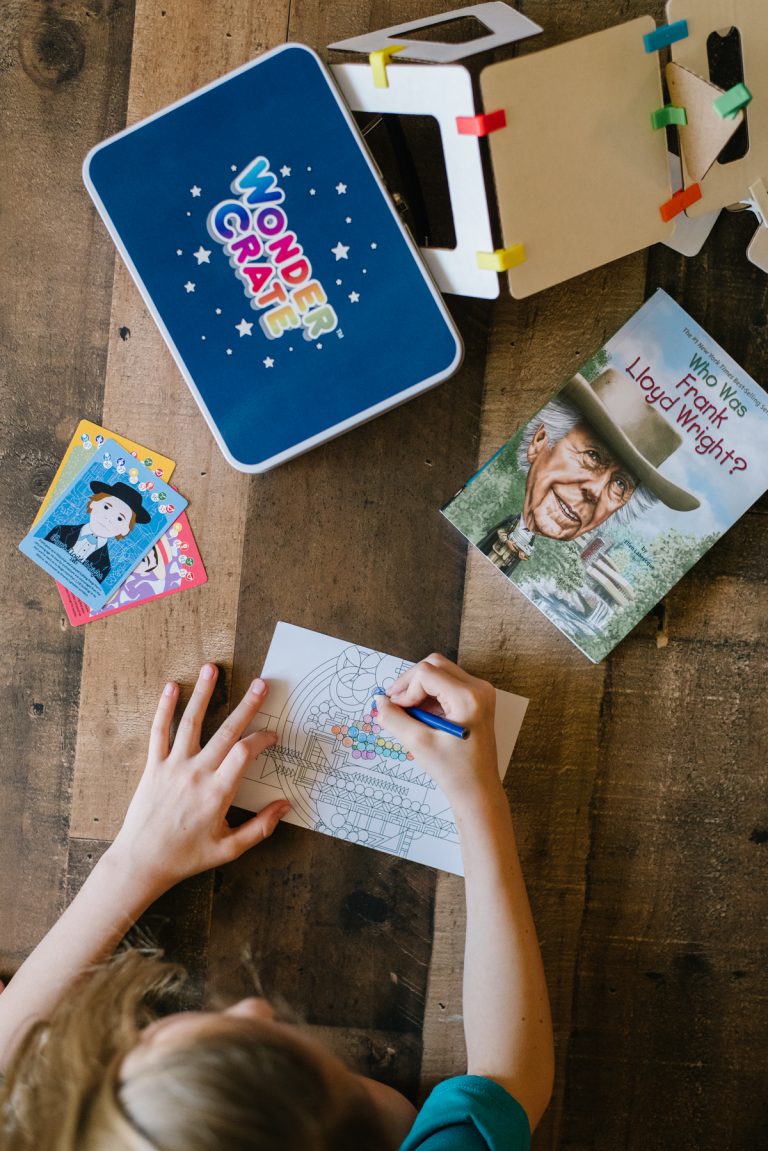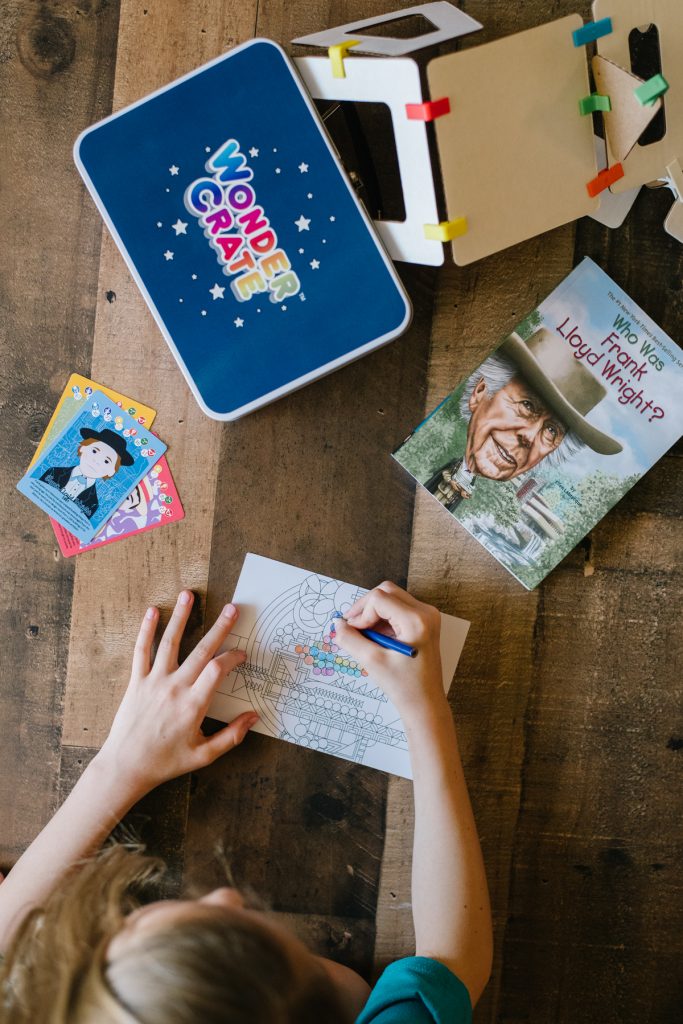 We received this product free of charge in order to review. This post may contain affiliate links.