There are tons of different places to order prints, so when you're deciding where to go for yours, you'll want to weigh cost, convenience, and quality. Amazon Prime Prints has got you covered on every side!
One place where you can get prints that check all of these categories is Amazon. I know Amazon isn't typically the first place you might think of when printing photos, but Amazon Photos has some great options.
If you already have Amazon Prime, then you have access to Amazon Photos - an online storage space like the cloud. Through Amazon Photos, you can also order prints! You can do those both on your desktop and the Amazon Photos app, and it's actually super easy!
Here's how it works.
If you're not familiar with Amazon Photos already, you can read this post to learn all about how Amazon Photos.
Jump to: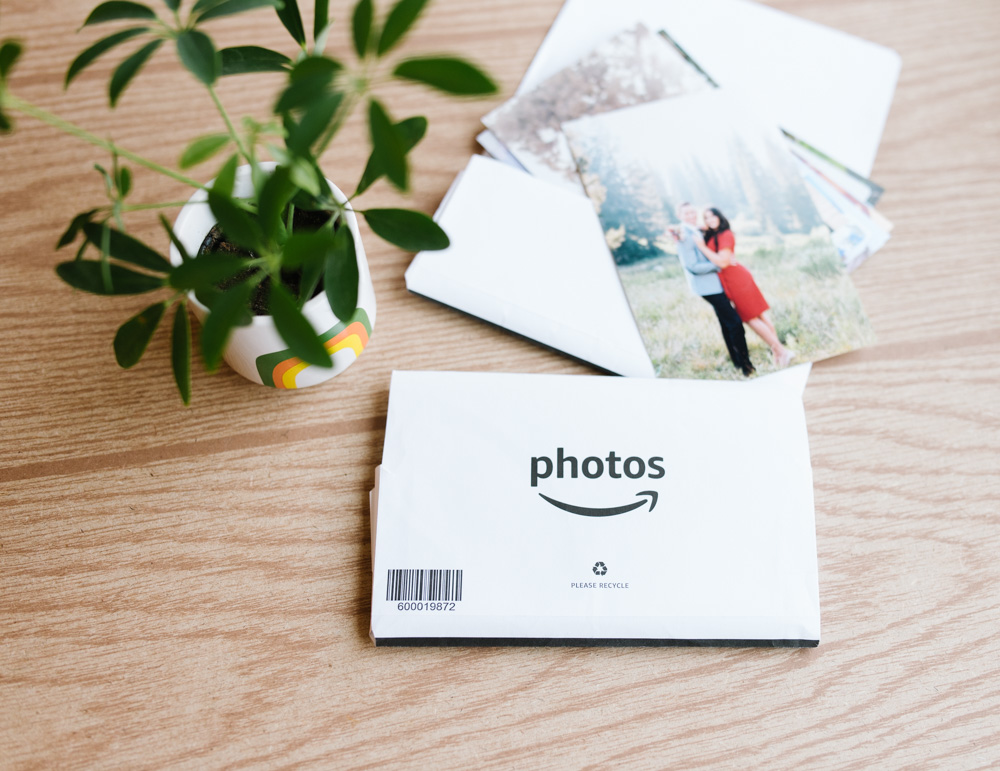 Amazon Photos Price
The prints through Amazon are incredibly affordable!
Whether you're filling an album or printing a big photo for your wall, Amazon Prime Photos has got great prices.
Here's a quick breakdown of the price of their prints based on size and finish.
Glossy Prints Pricing at Amazon Photos
4x6 - $0.15
5x7 - $0.58
8x10 - $1.79
11x14 - $5.99
12x18 - $9.49
16x20 - $12.49
20x30 - $16.99
Matte Prints Pricing at Amazon Photos
4x6 - $0.15
5x7 - $0.58
8x10 - $1.79
Luster Prints Pricing at Amazon Photos
4x6 - $0.29
5x7 - $0.99
8x10 - $2.99
11x14 - $7.49
12x18 - $10.99
16x20 - $14.49
20x30 - $19.99
To compare, these are some of the lowest regular-priced photos from any retailer!
---
Amazon Photos Ship Free
Guess what? Photos ship free for Amazon Prime Members!
Yes! Along with all of your other favorite items from Amazon Prime, prints and other photo products will be sent straight to your door at no additional cost. It usually takes 1-3 days to print your photos, and then they are sent with the 2-day shipping.
I've had some orders come packaged separately, and sometimes the photos arrive in their paper envelope inside of a bigger box, if a different order was scheduled for that day.
If you are not an Amazon Prime Member, I assume you are not using Prime Photos either.
---
How to order prints on Amazon from your phone app:
The Amazon Photos app is available on Google Play and the Apple App Store. It's super easy to upload photos for storage but also allows you to order prints.
To order prints through the app, just download it and sign in to your Amazon account from the app. Once you're signed in, you can choose to sync up your photos on your phone and start storing them on Amazon Photos.
If you don't want to do that yet and just want to look at the prints, you can push Skip in the upper right-hand corner.
On the main screen for Amazon Photos, you'll see an option in the bottom right corner that says More. This will open a screen that has a few options, including Prints.
After selecting Prints, you'll be able to see a range of the products you can order straight from the app. Click on Photo Prints, and you'll see all of the sizes and finishes, just like on a desktop.
Once you decide what style and finish you'd like and select it, Amazon will prompt you to "Get Started." That's when you can either upload or choose from Photos (if you've already uploaded your pictures) which ones you want to print.
Both through the app and on a desktop the process is super intuitive and pretty easy!
---
One cool feature of the Amazon Photos app is that you can organize your photos based on who or what is in it.
The app will find faces in an uploaded photo set and let you name those people. It will also identify objects (like cars, pets, etc.), and then you can search through all of your photos for a specific person or item that you've tagged.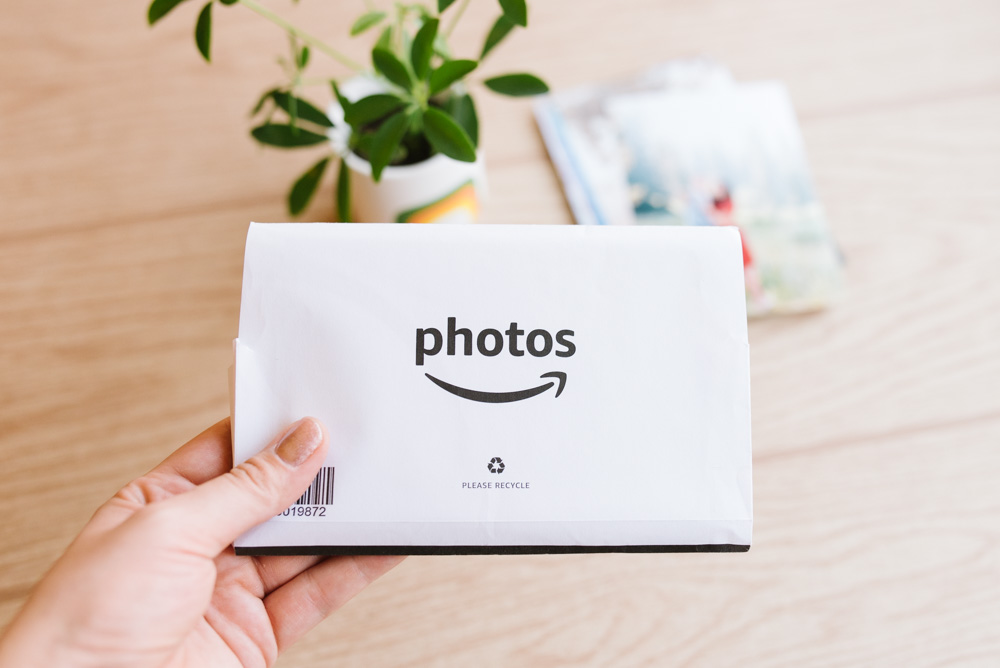 ---
How to order prints on Amazon from your desktop:
To print photos from your computer using Amazon Prints, you'll need an Amazon account (that's probably a given). However, you'll also need an Amazon Prime account. If you have a Prime account already, then the rest is pretty easy!
Once you're on Amazon, click the "All" option on the left-hand side of your screen, which will give you a list of options for shopping categories.
Scroll down to the option "Programs & Features" and select "See More" to expand the options. Near the bottom of that section, you'll see "Amazon Photos and Prints."
Once you click that, you'll see a new list of options.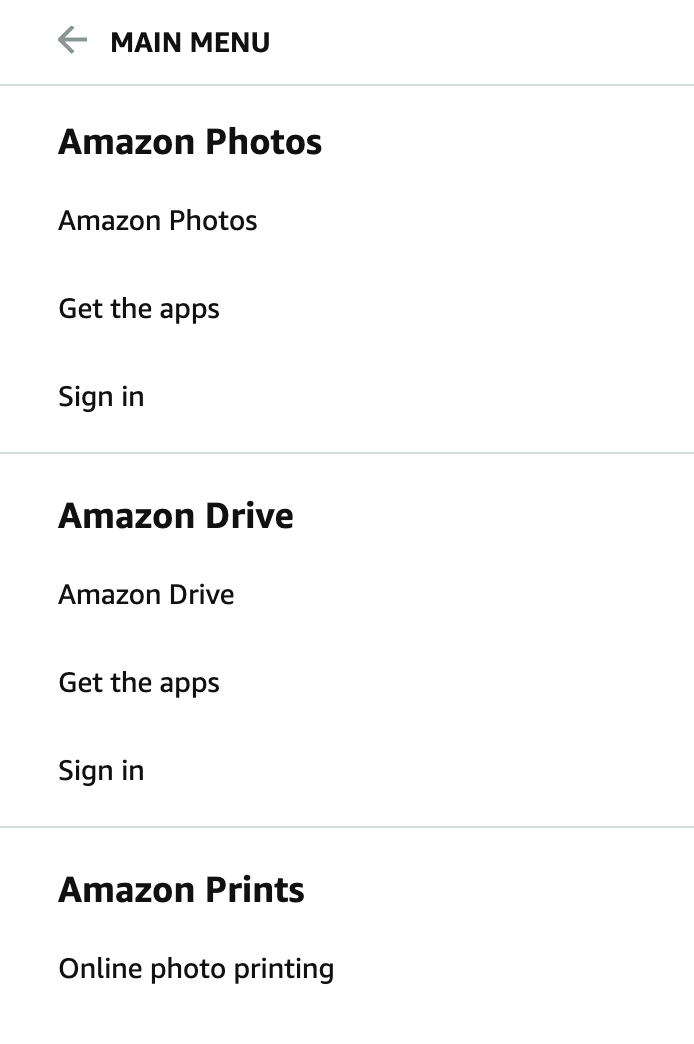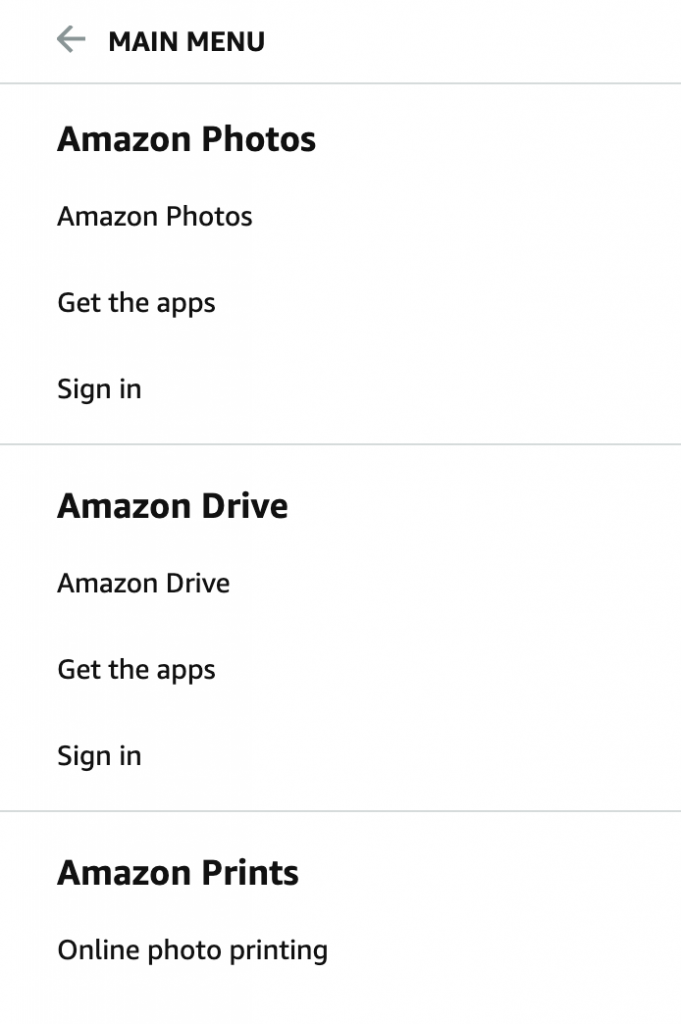 You'll want to click the last option - the one that says "Online photo printing."
From there, you'll be taken onto a page that's all about your ordering options and their available products. You can get decor, photo books, calendars, and other gifts, but for now, we're just focusing on prints.
Select the Prints option at the bottom of the screen or, if you know what kind of paper you want, you can select the size and finish you desire from the side menu. They have pearl, glossy/matte, and luster options in both standard and large sizes. (If you want to know what the differences are between the types of paper, check out this post.)
Once you choose the size and finish you want, you'll see a "Get Started" button where the Add to Cart button usually is.
Then you'll be able to select the photos you want from Amazon Photos or you can upload additional pictures if they aren't in your Amazon Photos storage yet.
You can choose how many prints you want, and you'll be able to see if your images are cut off at all (due to the size you chose) on the order page.
Amazon doesn't offer any photo retouching, filters, or effects, so make sure you like how the photo looks before you upload the photo!
---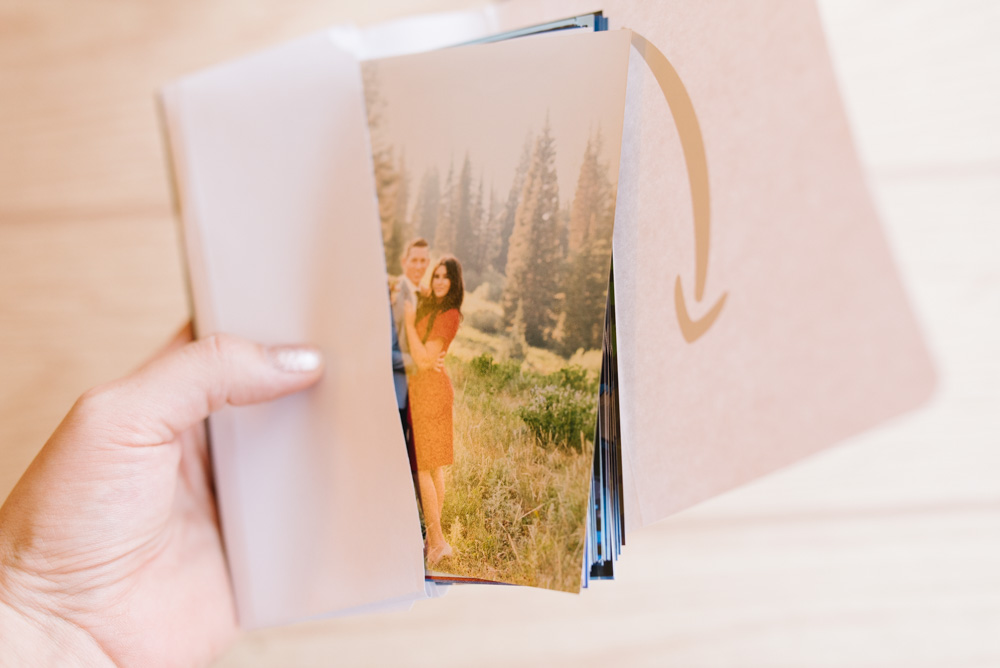 Amazon Photos Print Quality
How's the Amazon Photos print quality? So far, I have been impressed.
The colors are good and the saturation is good. They aren't over-exposed or under-exposed. In short, they're great bang for your buck!
Now, like other products, there will always be haters and outliers. Unfortunately, the comments on Amazon have several negative reviews that have been marked as helpful so they show up on the top of the page.
I don't know if their quality was off or a fluke or what. But I can tell you that most of the time, pictures look better viewed on a digital device than printed.
Keep in mind that printed photos are fundamentally different than what you see on screen.
There are some technical reasons for this, but the easy-to-understand version is that 1) the backlighting on your phone/computer makes everything look better, and 2) Super bright screens don't accurately show what is possible to print. The way they are displaying the photos is fundamentally different.
Take white for example. White on a screen is still "glowing" because it's backlit. Your screen can show details that you normally can't see.
But the ink on photo paper is different. It doesn't "glow" or display light in the same way, because there isn't white ink. White areas on a printed photo are the absence of ink, and you're seeing the paper.
In reality, your super-bright screen is making everything look better than it actually can be printed, by ANY printer. This is especially true if you feel like your photos are darker than they look on your phone screen.
The problem is not the Amazon Photos print quality or any other photo printer - it's that you're comparing apples to oranges.
Instead, I recommend you turn your phone's brightness to 50% and edit from there. It's a much closer approximation of what is possible on printed photos.
---
We already know that Amazon has basically everything, so it probably shouldn't be a surprise that they offer prints too.
Printing with Amazon is super easy, especially if you already use Amazon Photos to store your pictures. Then you already have them uploaded! Plus, you get free Prime shipping.
If you want a convenient and affordable place to order prints, then check out the prints through Amazon Photos.