Raise your hand if you're always on the lookout for a wonderful grandmother gift. I know I'm always looking for something thoughtful for my mom, especially if it showcases her in her favorite role as grandma. That makes a grandma photo frame the perfect gift!
A few years ago, I found the perfect "semi-custom" frame for my parents! I ordered these frames from Shutterfly, one for grandma and one for grandpa.
Personalized grandma photo frames make a great gift because you can swap in updated pictures whenever you need to, and the frame itself is a beautiful keepsake!
Here are our favorite customized grandparent frame options from Shutterfly, Amazon, and Etsy.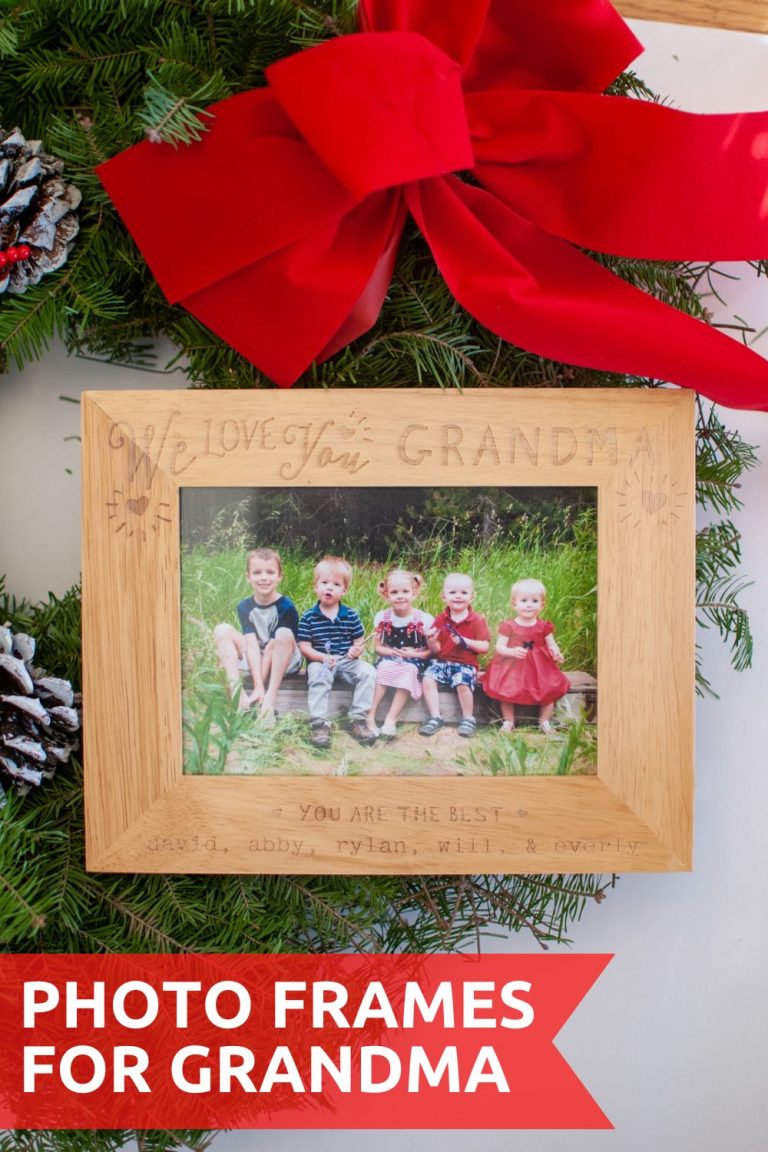 ---
Grandma Photo Frame
This grandma photo frame made of natural wood has curved edges and a glass front. It comes with a back stand easel for shelf display or hanging clips if you want to hang it on the wall. The message, "Grandma & Me," is engraved into the wood. The frame comes in two sizes (in either 4x6 or 5x7) and you can order either the horizontal or vertical orientation.
This silver frame holds a 4x6 photo and comes with an attached wall hanger or folding easel backing. The mat around the photo has lettering that says "I love my grandma," which makes it a beautiful grandmother picture frame. The simple silver frame will also look beautiful in any home.
You can get this grandma photo frame in two sizes, so they hold either a 4x6 or 5x7 photo in vertical orientation. The frame is made of real wood and has carved lettering. The frame is high-quality and at a great price.
If you're looking for a frame with a longer phrase or message, this frame is the one you want. It has a lightly-grained wooden surface and can hold a horizontal 4x6 photo.
The sun-washed, distressed wood has a light rose pattern underneath the printed text. It also has swing tab closures so you can replace or switch out your photos easily. It also comes with a durable glass front, attached hanging hardware, and an easel if you prefer freestanding frames. It's a lovely Grandmother picture frame!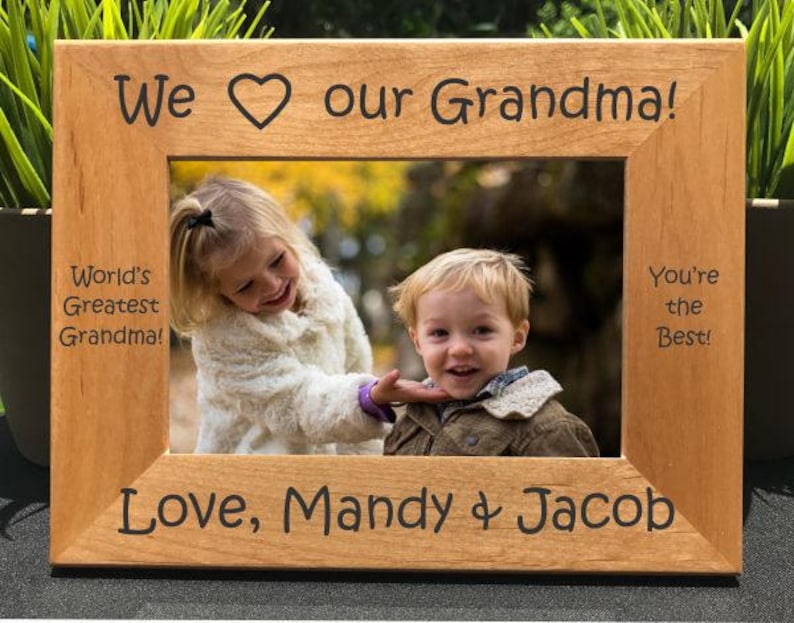 These engraved frames are made of natural wood and have a back easel and wall mounting. You can select from four different frame sizes and choose the orientation of your frame. Because each frame is custom engraved, you can let them know when you order if there's a part of the product design you want to be different. You can also change the word Grandma to whatever your kids call your mom - whether it's Nana, Abuela, Gigi... anything works!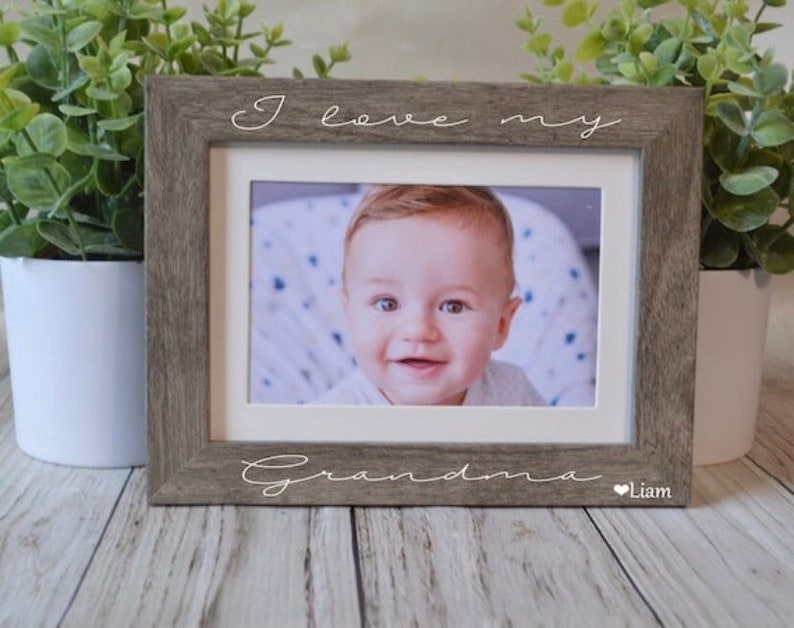 (No longer available, but something similar can be found here.) This grandma photo frame is fully customizable, so you can change the phrase or words in any way. It could say "I love my Grandma" or be a "Grandma and Me" picture Frame.
You can get a black, white, gray, or brown frame and choose between black or white vinyl lettering. It comes with a glass covering and an easel back, along with hardware to hang on the wall.
---
Frames for Nana
If you call your grandma something other than "grandma," this section is for you! We called the section "Nana Frames," but we included several different names, so hopefully you can find the right one for your grandmother.
This wooden frame is engraved and can hold a 4x6 photo. The edges are beveled and it can be hung on the wall or stood on a table with the back easel. It comes in both horizontal and vertical orientation.
This gray frame has a rustic finish with a silver metal attachment on the front that says "Nana." It can hold a 4x6 photo, or you can remove the mat and put in a 5x7 photo. It comes with an easel on the back or can be mounted on the wall. This wooden frame is very durable and solid!
This black frame has a silver metal design that any Nana will love. It can fit a 4x6 landscape photo. It's well made and many reviewers complimented how high-quality the frame looked!
This leatherette frame is engraved just for your favorite Gigi! The outside dimensions are 7x9 and it can hold a 4x6 photo. The frame comes in gray, pink, or teal.
This frame is made of real wood, so the grain pattern will be unique to each frame. The text on the front is laser-engraved and can fit a 5x7 sized photo. There aren't tons of frames out there made for a grandma who goes be Gigi, so this is a fun option!
If you know your grandma as Granny, this frame is for you! (Or for your Granny, that is.) The frame is brushed silver aluminum and comes with a white mat. The frame is tarnish-resistant and can hold a 4x6 photo. This frame is only for free-standing, however - you can't hang it on the wall!
This leatherette frame comes in teal, beige, gray, pink, and rawhide and is perfect for displaying your favorite memories with Mimi. This durable frame fits a 4x6 photo.
---
Grandma Picture Frame Collage Frames
Collage frames can be great, especially if there are lots of kids in your family. Getting a frame with the option for multiple photos makes it easier to update as more grandchildren are born. It also works if you have siblings that also have children and you want the frame to show off all of the grandkids.
This nana collage holds four 3x2 photos and two 2x2 photos. It can hang on the wall or stand on a tabletop. The frame is antique silver and would look sophisticated in any home.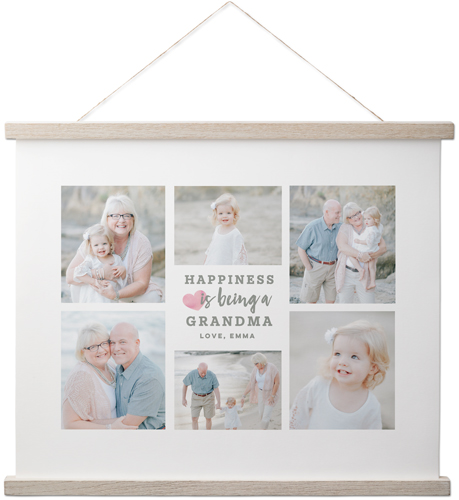 Here is a canvas hanging print that is wider, rather than long like the one we linked above. Each print has a matte finish and it comes with magnetic bars and twine for hanging. The canvas comes in black, natural, and rustic. It comes in three sizes: 11x14, 16x20, and 20x30.
---
For Both Grandparents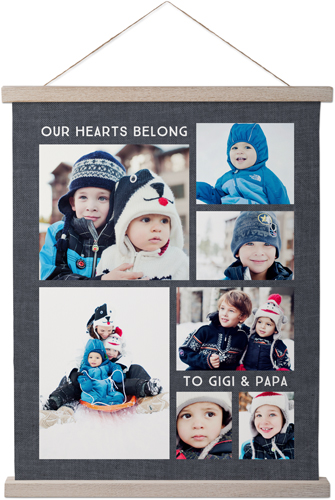 This canvas includes top and bottom magnetic bars and twine so you can easily hang it on the wall. It comes in black, natural, or rustic and the two smaller sizes can be hung in both portrait and landscape orientation. This hanging poly-cotton canvas can display 7 matte photos. If you want a larger canvas, you can also get the 20x30 size which displays 10 photos.
Because this canvas can be customized, you can make it just for Grandma, just for Grandpa, or for both!
We also have a bunch of Grandpa-themed frames over at this link!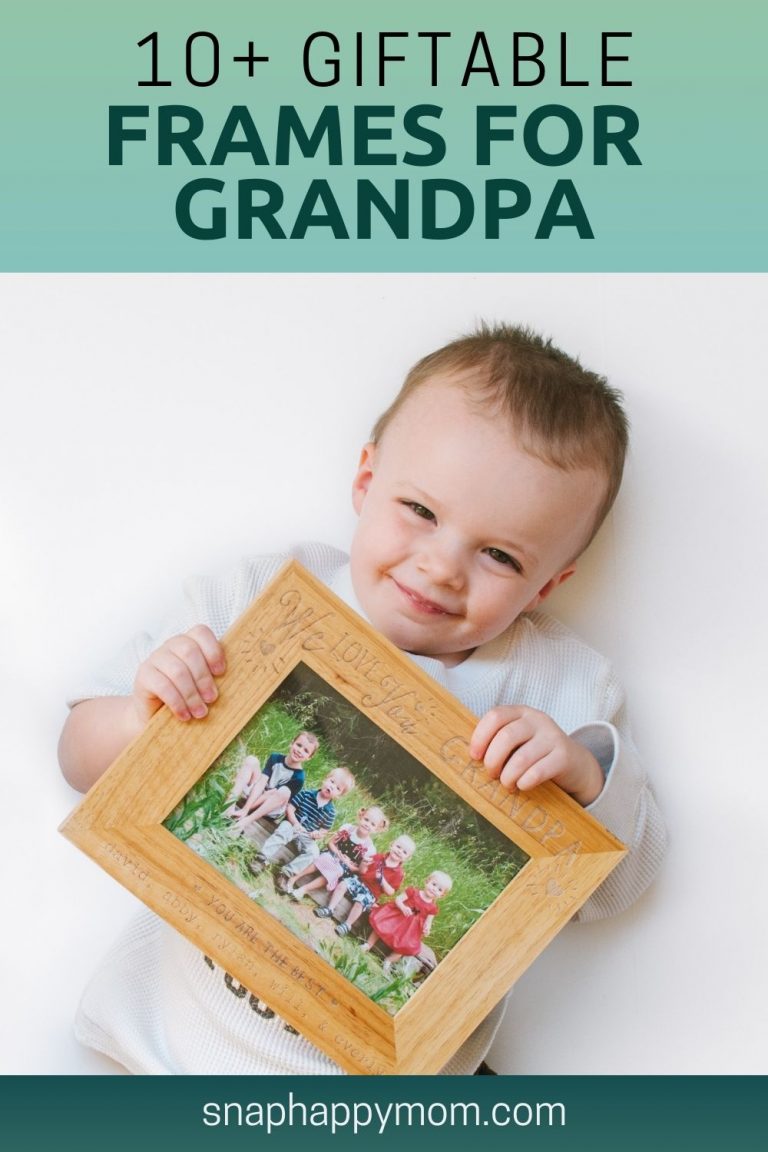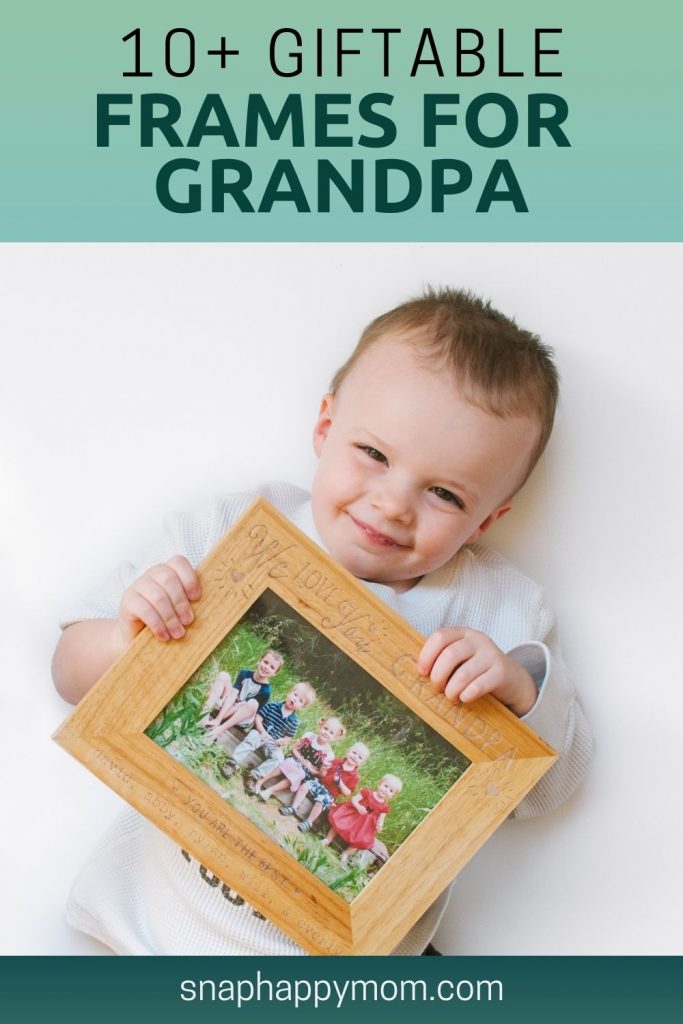 ---
Those grandma photo frames are sure to be loved by any grandmothers in your life. If you're looking for a gift for a grandfather, check out this post!
Personalized grandma photo frames are an adorable way for any woman in your life to show off their adorable grandchildren. I know my parents love their frames, and it's a fun decoration to add to the home.