Is your house still in the throes of the never-ending Frozen craze? Does your daughter want to dress up as someone from Frozen for Halloween? Or does she just love to dress up as Elsa at home and wander around pretending to be her favorite ice queen?
If your daughter already feels special in that Elsa dress, then why not take a special photo of her as well?
Got ten minutes? Here's how you can painlessly create a Frozen-inspired backdrop in less than ten minutes to take some pictures of your little Elsa. It's quick, easy, and cheap... but it adds just the right amount of special to that photo!

You need an evenly-lit, clean area to take your pictures. I used the back porch in the late afternoon and early evening. The indirect light will be prettiest in that hour before sunset, but you can do it anytime if the wall is completely in the shade.
Keeping it totally real... I only cleaned off the part of the porch I needed. Yup. It's fine.
Now, you just need some snowflakes!
For me, the easiest option was to get these 9-Pack Snowflake Cutouts
from Amazon. They are made out of thin cardstock and there are 9 cutouts in different shapes and sizes.
These pre-cut snowflakes are the secret to taking Frozen-themed pictures quickly! They are easy to use, less than five bucks, look great in pictures, and I can reuse them for holiday decor.
(If you own a digital cutting machine, like a Silhouette or Cricut, you could absolutely cut out some snowflakes yourself. However, the whole point of this shoot is to knock out a creative, special picture in a matter of minutes, so store-bought snowflakes are a perfect shortcut for me. If you're crafty and willing to spend the time, then go for it!)
Now, just tape up those snowflakes on your wall. Don't think too much about how they are arranged; just get them on the wall, from just above your daughter's head and trailing all the way down to the ground.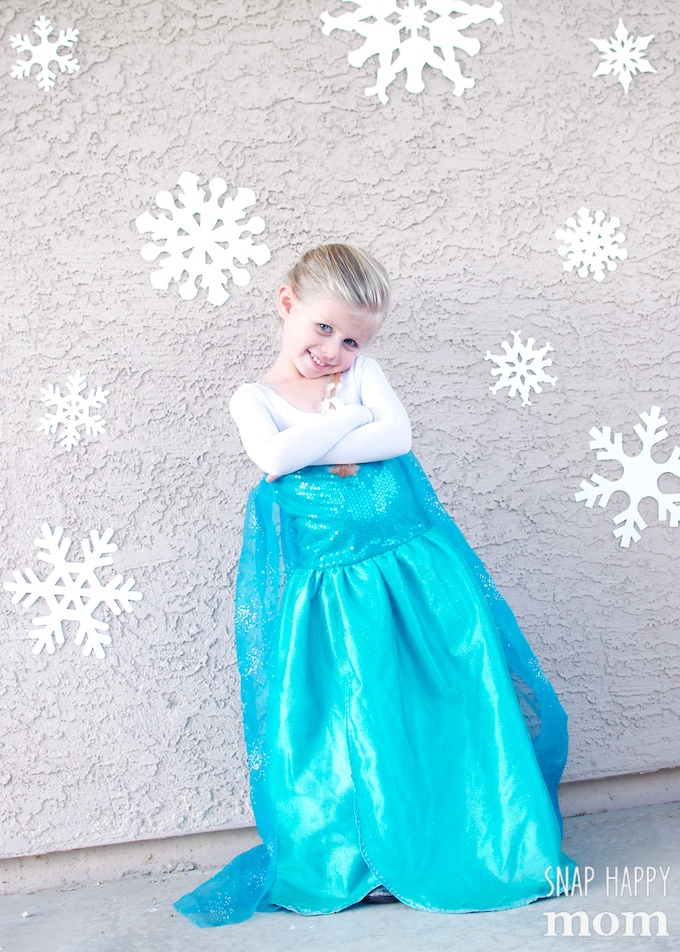 Have your daughter stand a few feet in front of the wall, but don't have her lean on it. Then just turn on the Frozen soundtrack and let her sing and dance to her heart's content. You have a whole 3 minutes and 44 seconds of "Let It Go" to take pictures of your little Elsa!
Make sure you get some details shots of her hair and shoes too.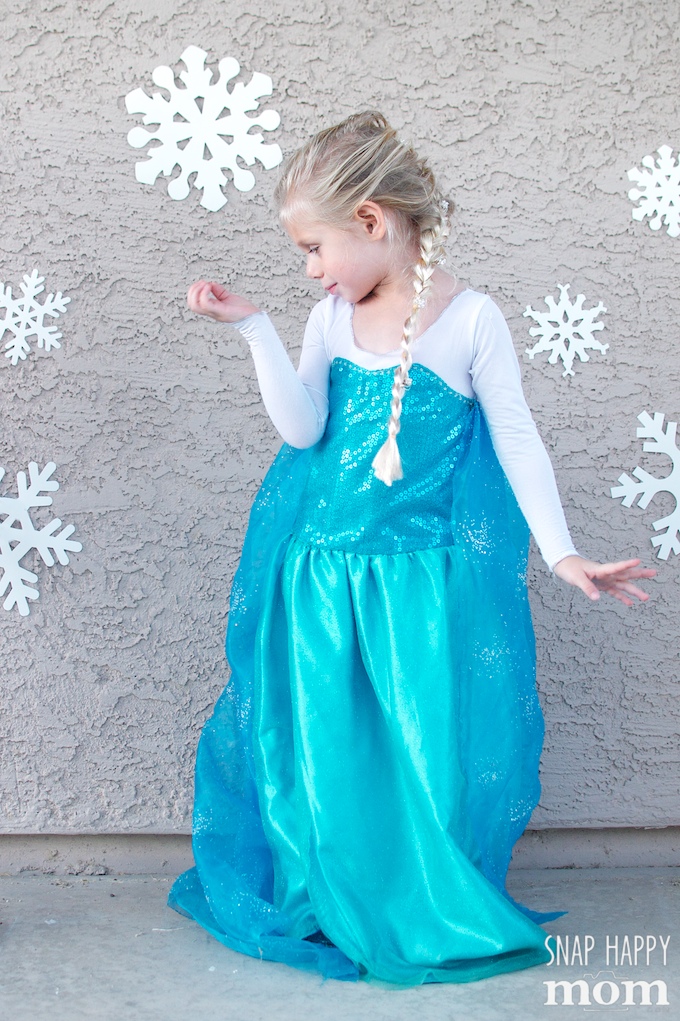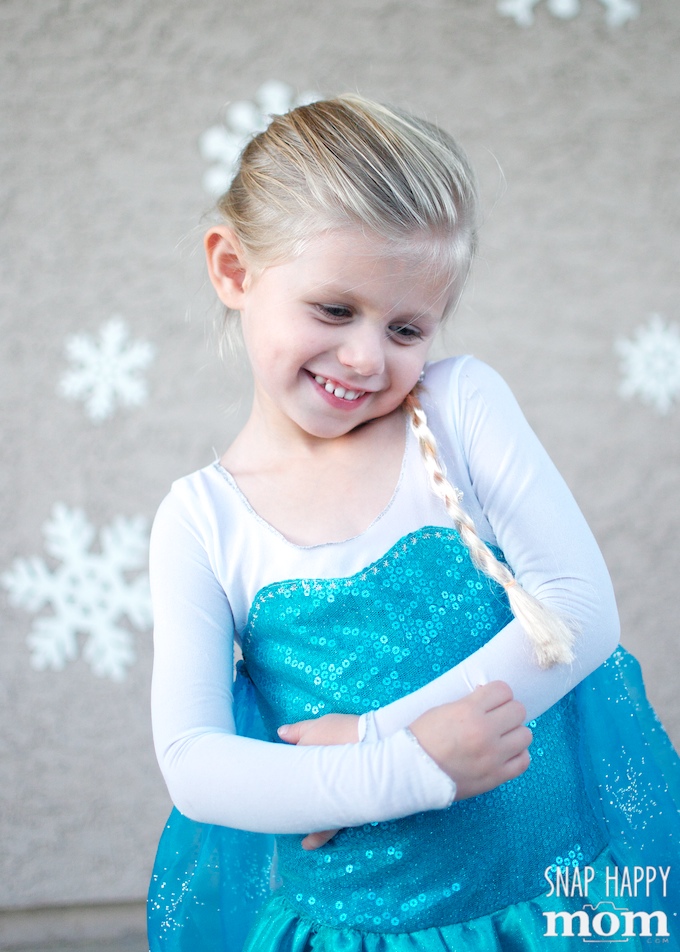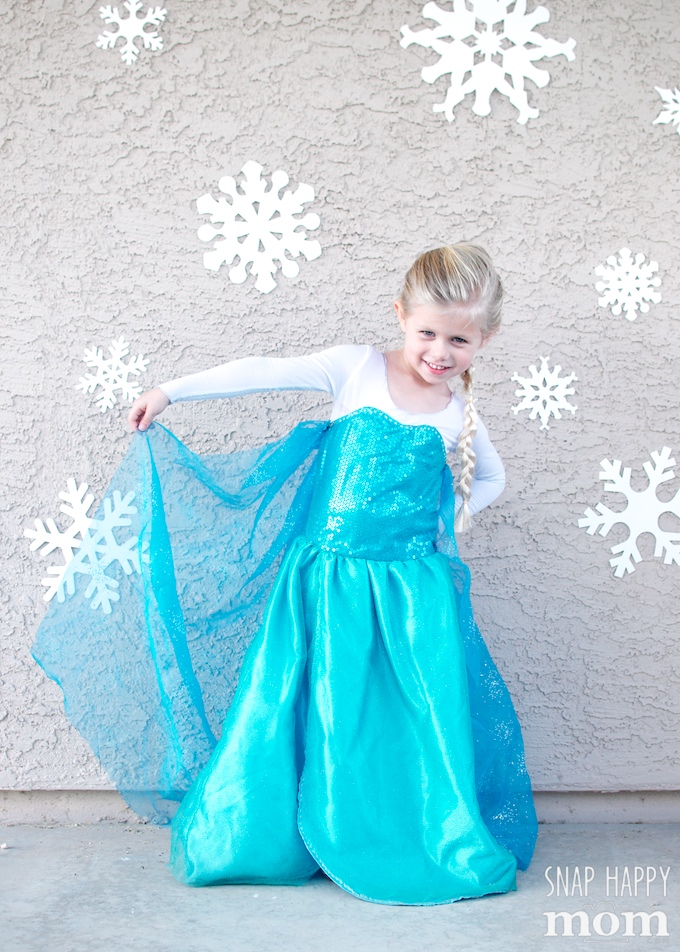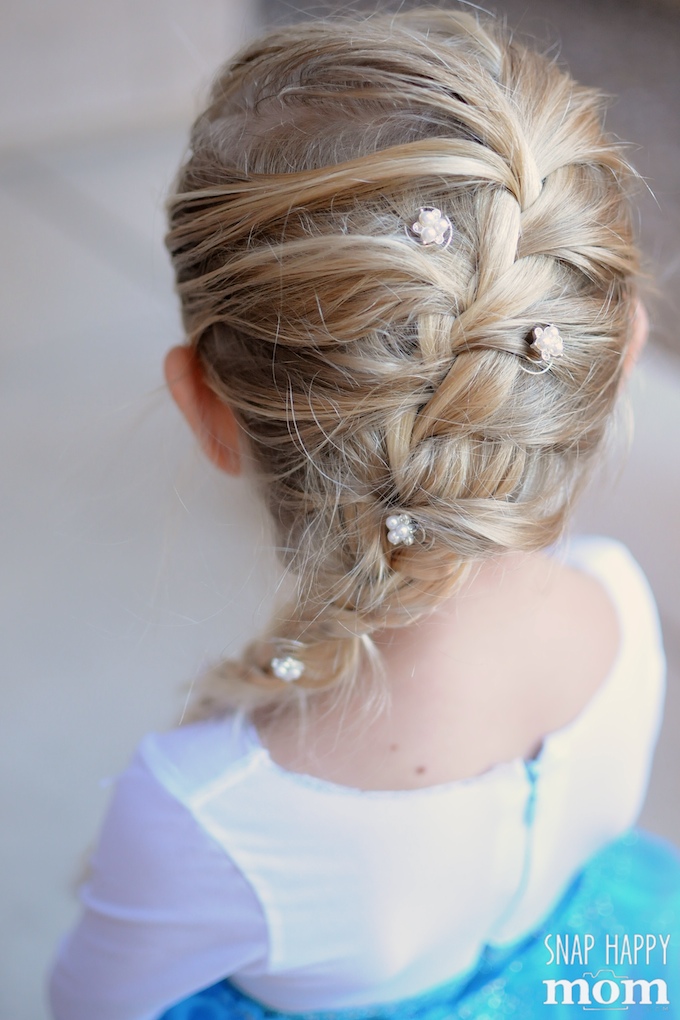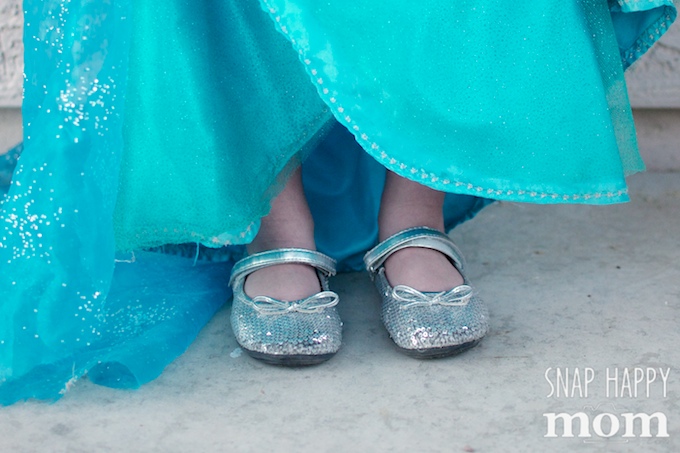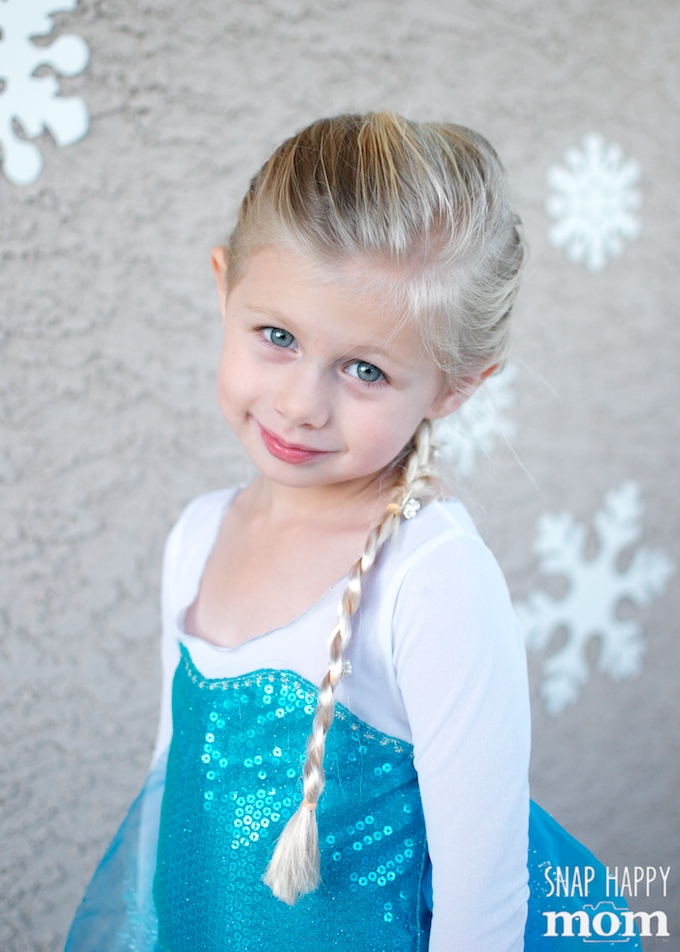 And you're done!
This is a super quick, easy way to take pictures of your daughter in her special Elsa dress.
It doesn't take long, it's inexpensive, and you get some adorable pictures of your daughter in her favorite dress. Just order those snowflakes
to have them on hand!
I promise these photos capturing your daughter's love to Frozen and Elsa will be a cherished memory in the future!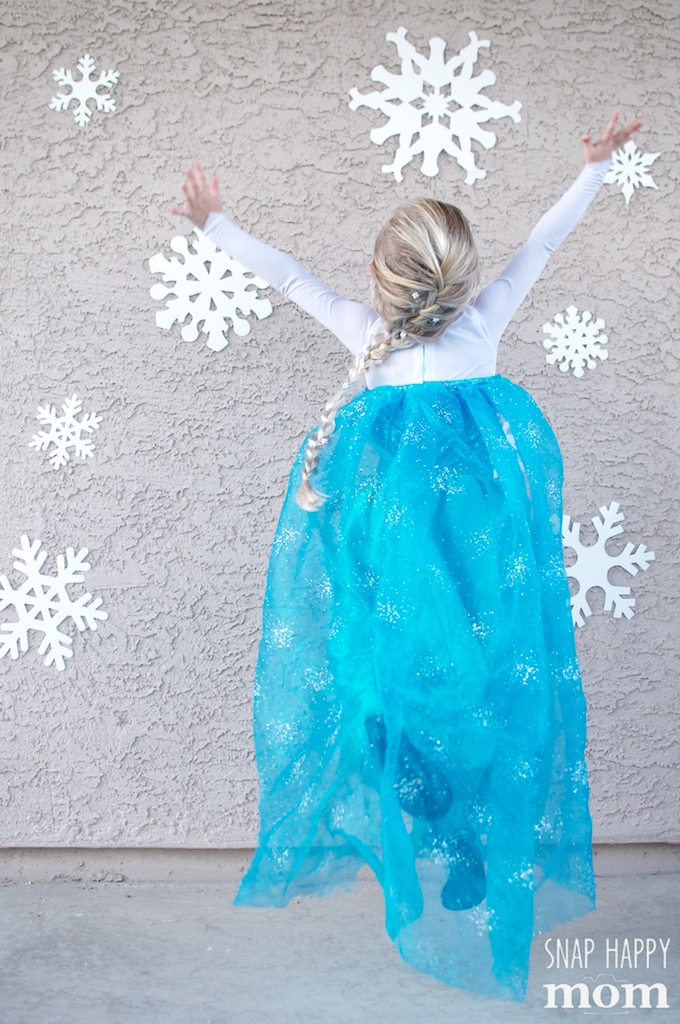 Pin this to remember for later!

---
If you have a little more time, check out this fancier DIY backdrop and garland!