Kids' birthdays are always tons of fun, and they always involve lots of picture-taking! If someone you know has a birthday coming up, here are some great tips for taking pictures at a birthday party.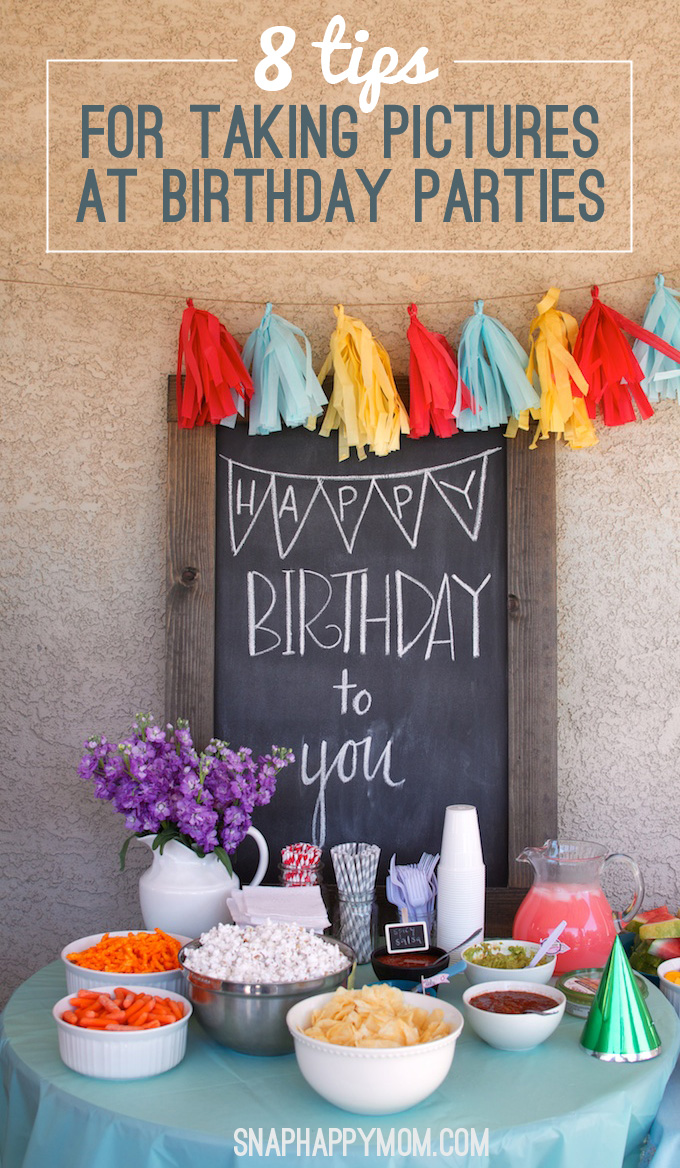 8 Tips for Taking Pictures At A Birthday Party
1. Don't try to be mom, party planner, AND photographer.
You can't fulfill all three roles at the same time! Trying to be party planner, mom, AND photographer will pull your attention in three different directions, and you'll just end up exhausted and frustrated with your efforts in all three roles.
If you're the parent of the birthday child, I'd highly suggest you find yourself a photographer. Ask a talented friend to take pictures during the event (and pass on this link so they know what you're looking for!).
If you don't have a friend available, consider hiring a local photographer. They would love the opportunity, and you will thank yourself for it later. Not only will it make your day much less stressful, but you'll actually be in the pictures of your child's special day.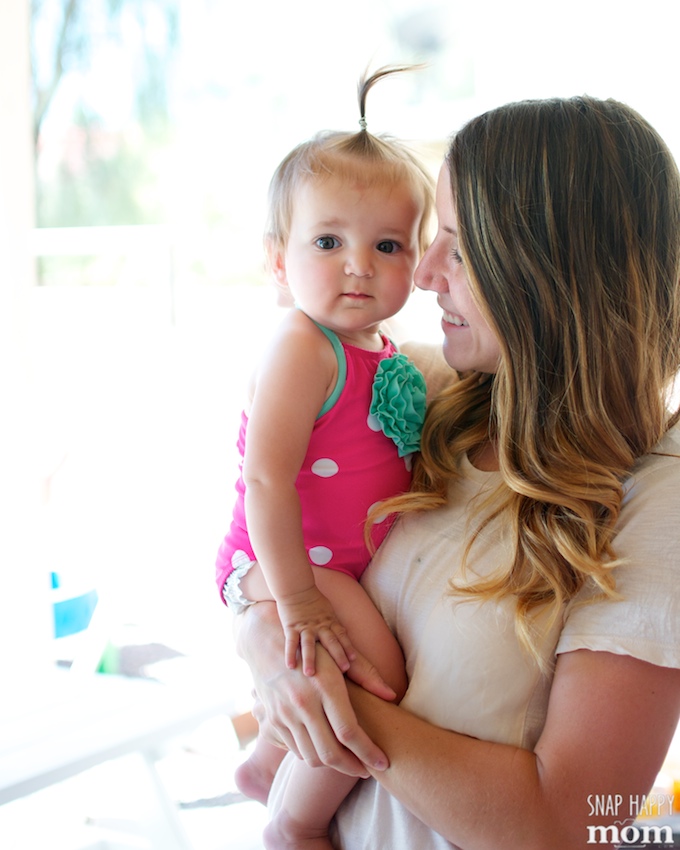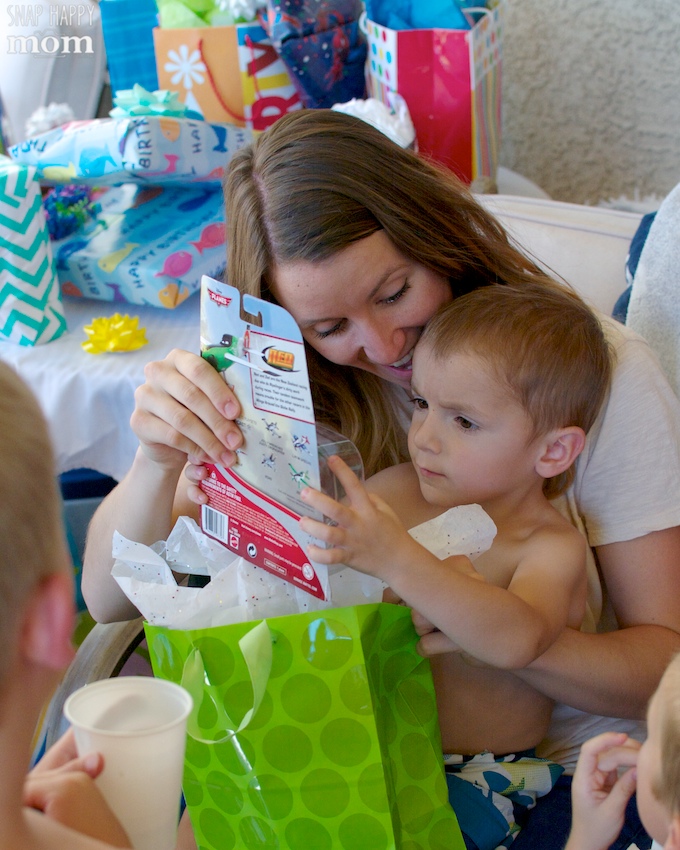 2. Plan Ahead
The photographer and the mom need to be on the same page about schedule and expectations. When and where are key events taking place? The answers to this question influence the order of pictures you take.
For instance, it's a good idea to get a shot of a one-year-old in his cute outfit BEFORE he does a cake smash! Or, if there is going to be a water fight, you want to make sure to get a group shot before someone gets soaked.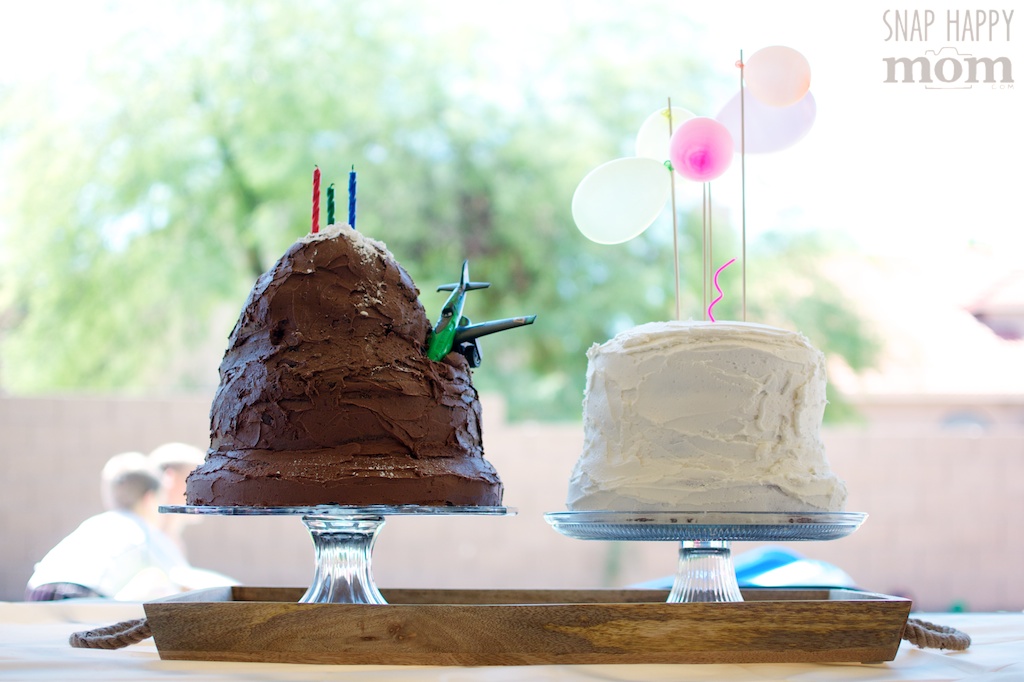 Make sure you get a beauty shot of the cake before anyone cuts into it! Knowing this basic order of events allows the photographer to plan their time and ensures no one misses anything.
3. Record the details - mom will appreciate it.
In the world of Pinterest-enabled-party-planning, many moms put a lot of effort into the details of a party: decorations, food, invitations, favors, etc. These details make the party special and unique, so record them!
Not only do the detail shots tell the story of what it was like to be at the event, but they provide lots of validation for mom. And any mom that is throwing a party for small children deserves that credit!
Many of the details shots can be taken before the guests arrive, especially the decor and food table.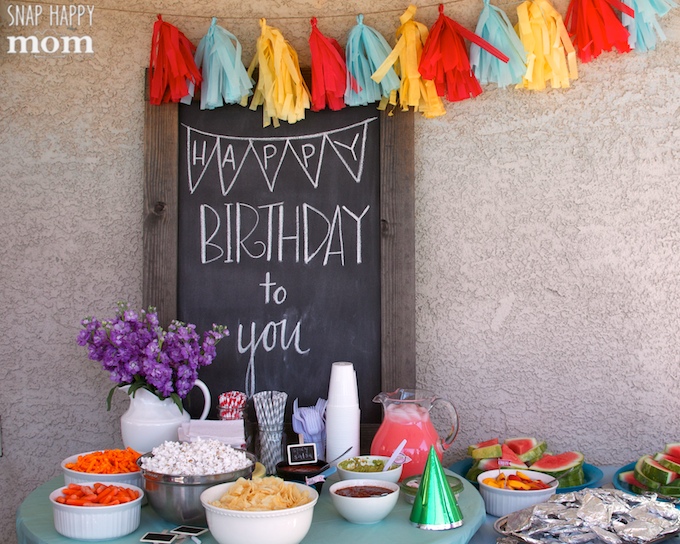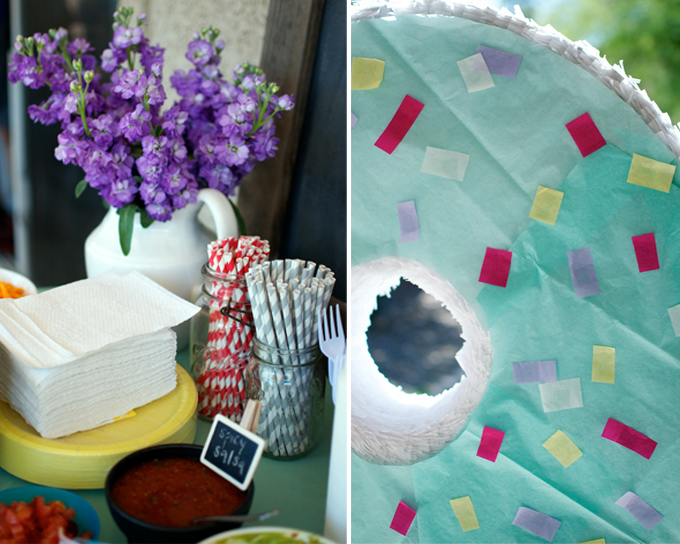 4. Make sure you get the cake moment.
The essential moment of a birthday party is usually the candle lighting and birthday song. No matter what else is happening at the party, everyone pays attention to this moment, so don't miss it!
If possible, discuss in advance where the birthday child will be for the birthday song, so you know what angle you want to shoot from and can check your settings beforehand.
It's best to be facing the child, with the cake in between you and the child, so you can see their face and candle blowing efforts.
Find a place where you can get a good angle without getting in the way of other guests: I like to shoot across a table when I can because it eliminates the chance that someone will step directly in front of your camera to get a better view.
Also, keep shooting no matter what happens! If the birthday boy cries when he's supposed to be blowing out his candles, then record it. Those pictures will be treasured because they are candid and totally real.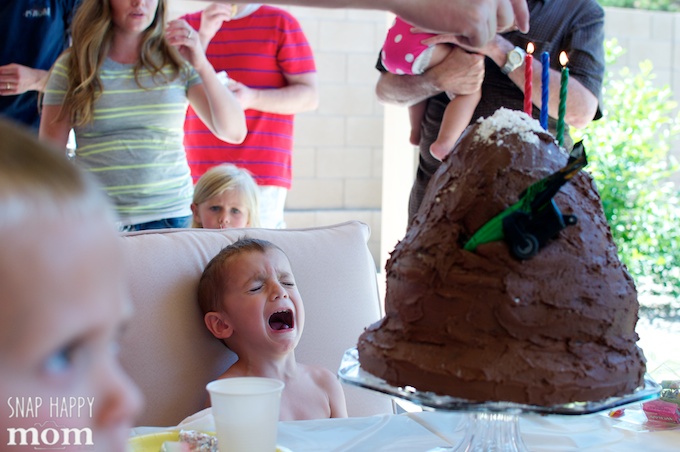 5. Pay attention to relationships.
One of the things I love about birthday parties is that they provide a venue to gather together with the people we love. It's a great opportunity to photograph friendships and relationships that matter to us! Plus, it's really nice to look back and remember who was there at that time of life.
Pay attention to what is happening around you and look for the connections people are making. Who are they talking to? Sitting with? Laughing with?
Don't intrude on their space, but quietly make the effort to capture that connection on film. The un-posed pictures where no one is looking at the camera tell a beautiful part of the story! I know this picture of the birthday boy held by his aunt and tickled by grandma is cherished.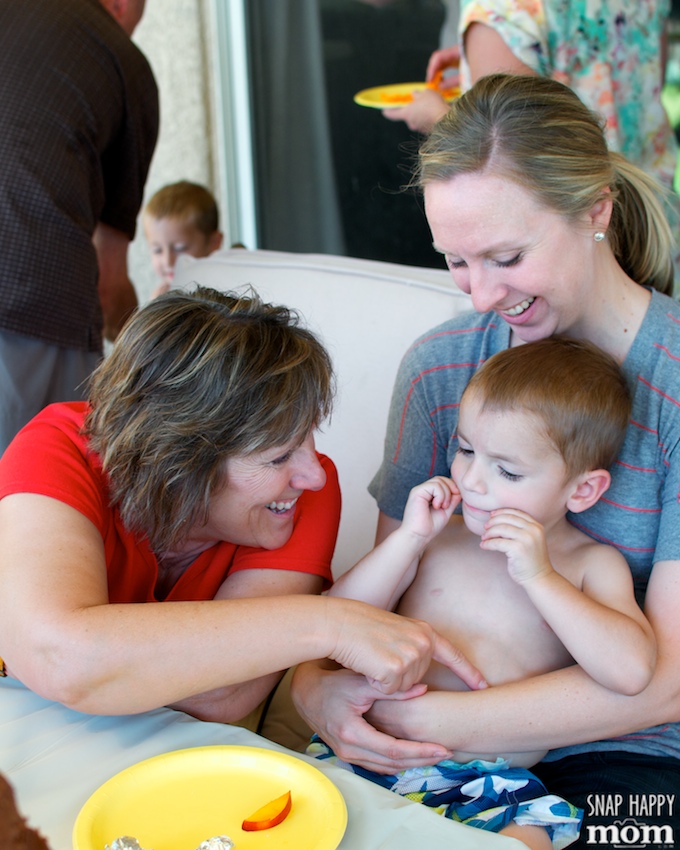 6. Follow that birthday child around!
It is the birthday kid's special day, so make sure you get some pictures that really capture their expressions. They might be excited or overwhelmed or seriously hyper, but take a few minutes to follow them around and get some pictures that show their reaction to the day.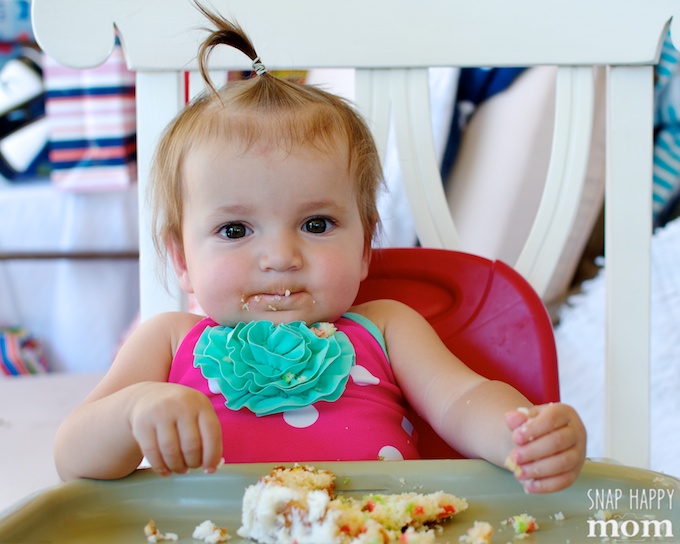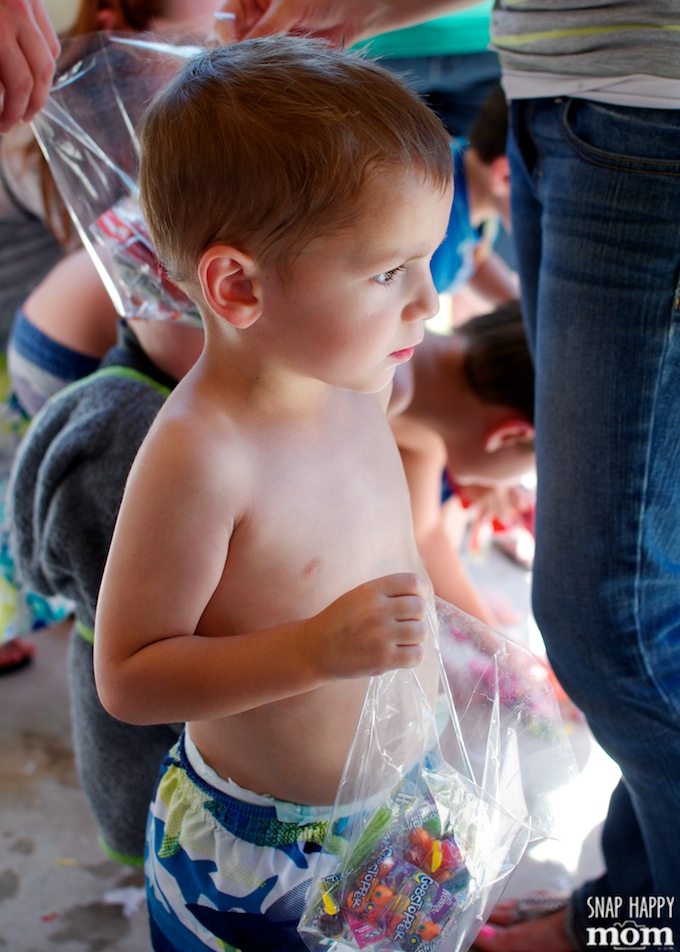 7. Embrace the chaos of a party.
Birthdays are emotional events, running on adrenaline and lots of sugar. Recognize this, and be prepared for anything!
No one expects perfect portraits at a birthday party; just focus on capturing an authentic record of what's really happening, even if none of the kids want to cooperate.
The parents will remember that too, and your pictures will reflect what it was really like to be there.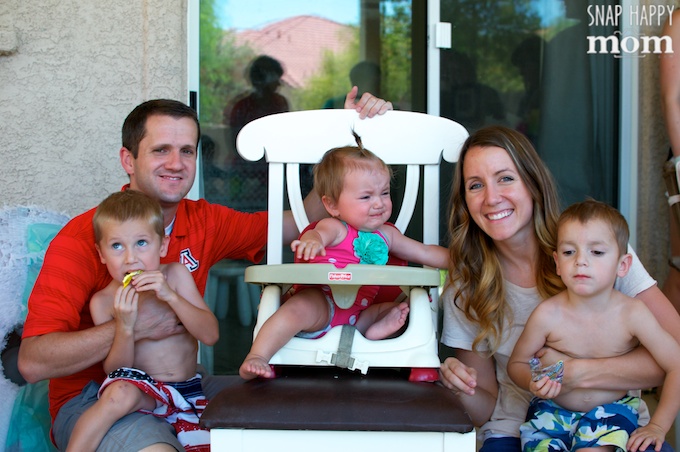 8. Tell the story: get creative!
Parties are great places to try out new and creative things! Once you've gotten all the "must-have" photos, take risks and expand your perspective! What emotion or feeling are you trying to capture? Look for ways to share that emotion with creative compositions and lighting.
I played with composition and shutter speed in these photos; I got to "freeze motion" of both the water droplets and the candy.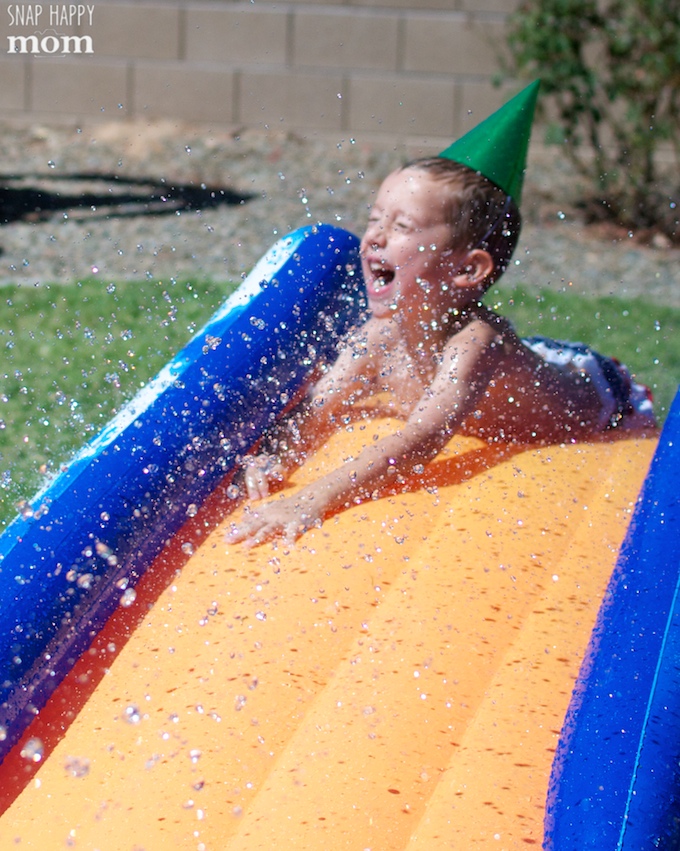 Happy picture taking! What is your favorite part of a birthday party?
PS: Do you love the look of these pictures? They are all taken on my favorite 35mm f/1.8 lens
. It's sharp, fast, and perfect for shooting at parties because it's so small!
---