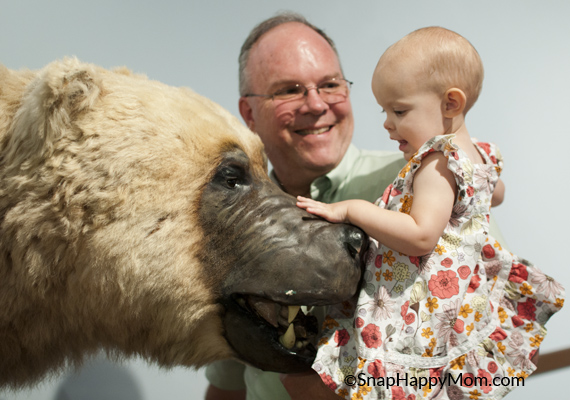 Don't worry, it' s a nice polar bear.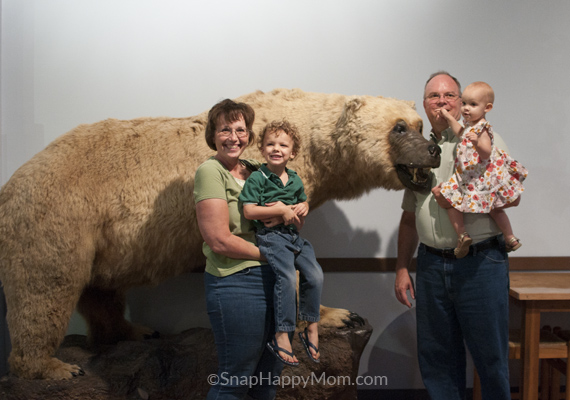 We recently went to the International Wildlife Museum here in Tucson. It's a huge collection of taxidermy animals (aka real animals, but dead) in stylized habitats.
It's tons of fun for kids and has lots of learning opportunities (like the difference between horns and antlers, or guessing the animal by their fur, etc). My kids love it!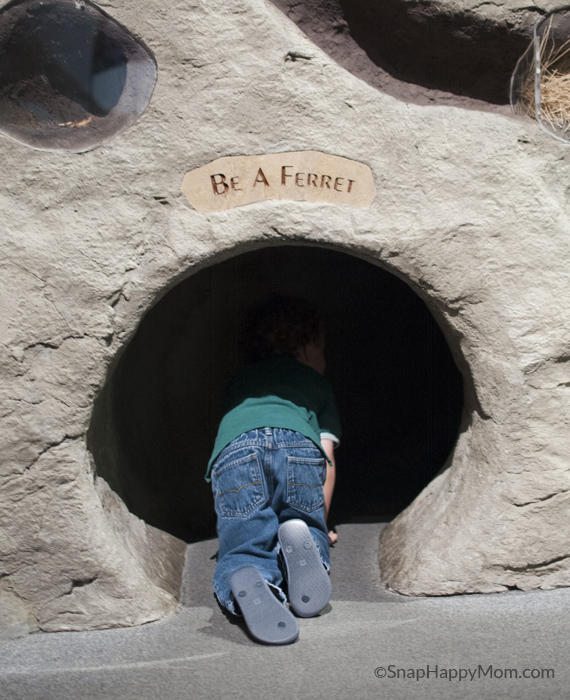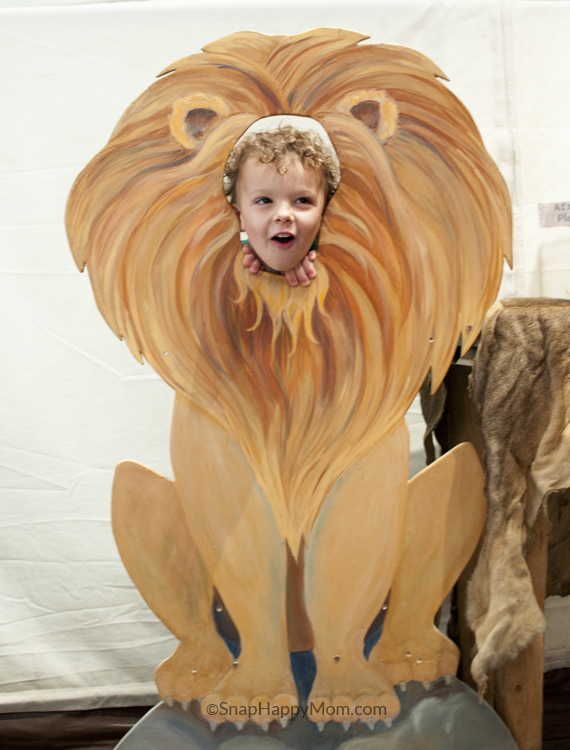 One part of the museum has a tall giraffe that you can walk underneath. My kids adore this giraffe and love to race around it. But it's super hard to get a good picture of them: the room is pretty dark, and there's no good angle to get a super tall giraffe in the picture with your super short kids. Kind of frustrating.
Which brings me to my main thought: indoor photography is hard. So many parents mention how frustrating it is.
I wanted to post these next photos to show you that not every picture has to be wall-worthy to be a memory. My kids love playing under this giraffe, but it's just not an ideal picture-taking situation.
The pictures you see displayed in someone's home, on Pinterest, or on blogs (even mine!) are usually the best of the best.
As a blogger myself, I assure you that for every awesome picture you see, there are at least 10 other just-ok pictures. And probably 10 more total flops that are blurry, have strange facial expressions, or fingers in front of the flash.
That's not to say that you can't improve your photography skills and take better pictures. You can absolutely learn to get better and better, but not every picture has to cute enough, sharp enough, or perfectly styled in a totally clean house. These are your memories, and life is not clean, prepped, and perfect 24/7.
We take pictures in situations that are not ideal because we don't live in a pristine, well-lit bubble. But those pictures are still what happened - it's real life - and there is joy and curiosity and childhood wonder captured in those imperfect pictures.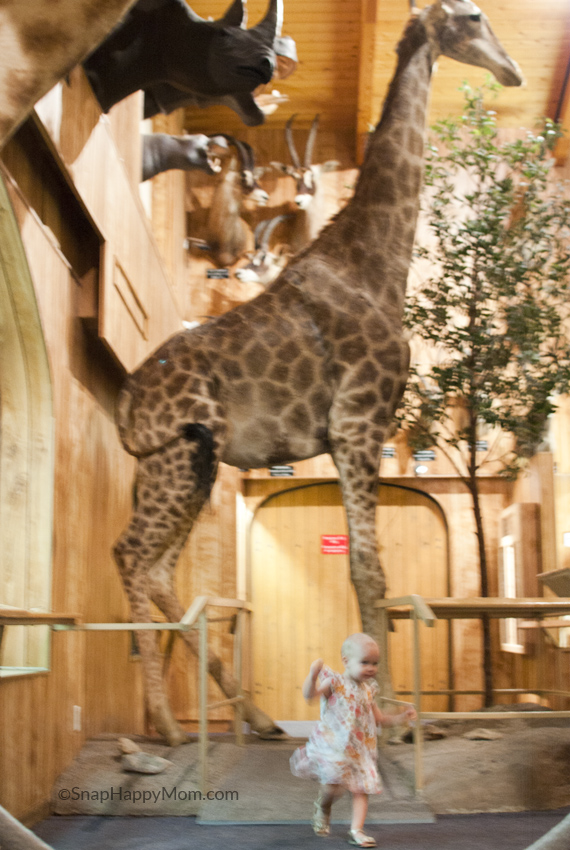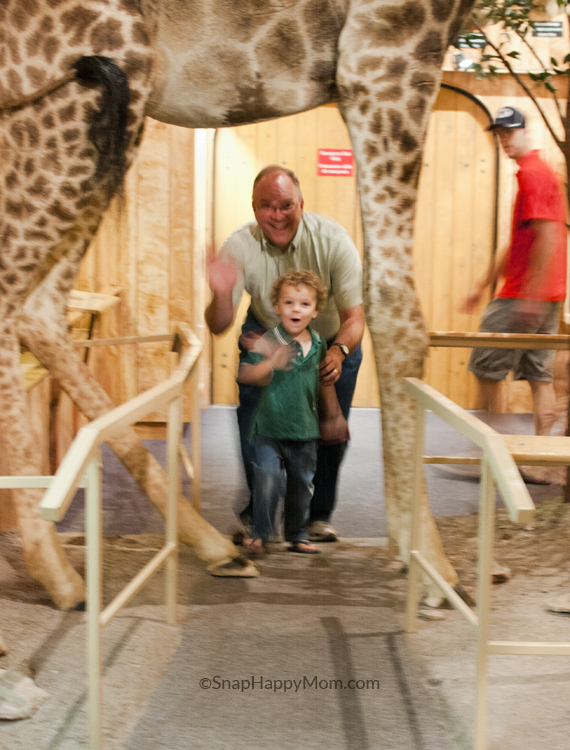 So don't worry if your pictures aren't good enough to put on the wall. They are meant to be memories, and they capture life just the way it happened: busy, messy, and (most of all) happy.