With Mother's Day around the corner, it's time to look for the perfect gift for any mothers, mothers-in-law, or grandmothers in your life.
Sometimes buying gifts can be tricky. Unless they tell you exactly what they want, searching for a present your loved one will adore can be a little stressful.
That's why we've compiled this list of 18 different gifts any mother or woman in your life is sure to love!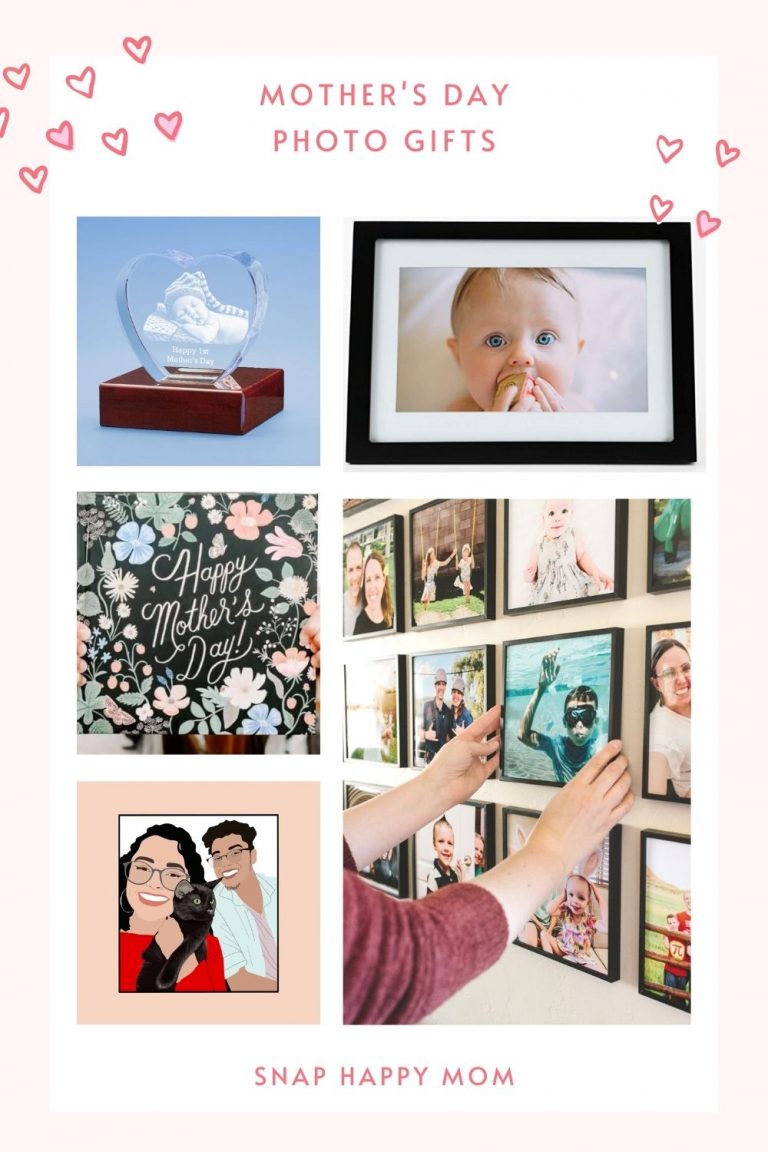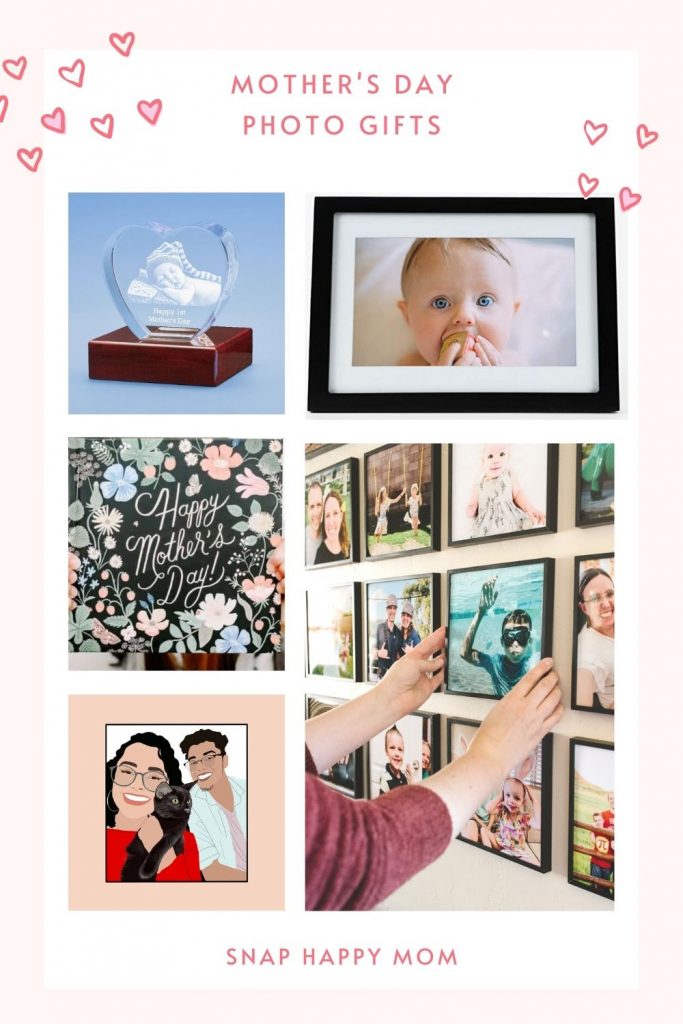 Mother's Day Photo Gifts
Digital Frame
Digital photo frames are always a hit for Mother's Day. I got my parents a digital photo frame for a holiday once and it's still probably their favorite gift. We compare and contrast the many options for digital photo frames in this post.
Most photo frames require WiFi for set up, but after the photos are uploaded onto the frame then they are good to go. You can easily set up an account and upload some photos onto the frame before they even unwrap it, so it's good to go right when they see it.
Here are our top two favorite options:
The Skylight Frame: This one is a really classic design. You can upload the photos from anywhere via email, or pay a little more for the app which has bulk upload ability. The beautiful thing is if you give it to your parents, they don't have to do any work on their end to update it or add new photos.
The Aura Frame: If you want a particular style or frame color, Aura might be a better choice for you. They have several different options available and use impressive technology to show two similar vertical images side by side while in landscape mode. Also, the app is super easy to use for uploading your photos.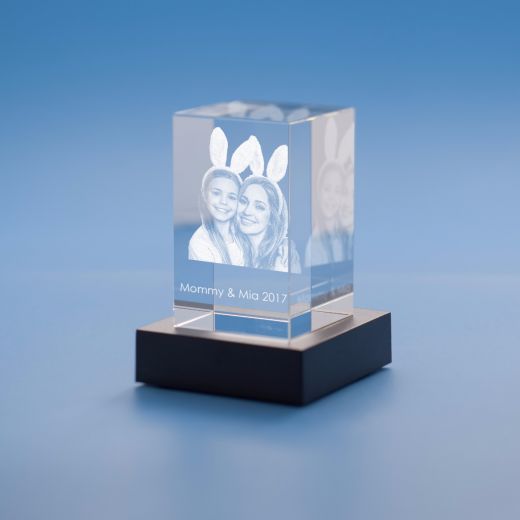 Crystal Clear Memories makes these amazing crystal cubes with 3D images engraved inside. They are a really lovely gift, especially to immortalize a special photo.
The images are laser-engraved, so there's no ink and nothing is actually printed on the crystal. I think its super cool how your 2D photo gets turned into a 3D image inside the glass!
Crystal Clear Memories has a Mother's Day line that features several different shapes, including a heart, cube, and more. You can add a personalized note too, and get a lighted base.
The crystals range in size, weight, and price, but they range between $49 and $269.
I *might* have ordered one of these already for myself, and I'll tell the hubbie thank you when it arrives :). They're just so pretty!
Promo Code: Save 20% with code MOMSROCK April 25 - May 8
Does your mom love to travel and take adventures? A US Photo Map for the wall is the best conversation starter! It's a framed map with die-cut spots for each state. You can order pictures through their map maker that are the exact size/shape of the states you've been to. It's so fun!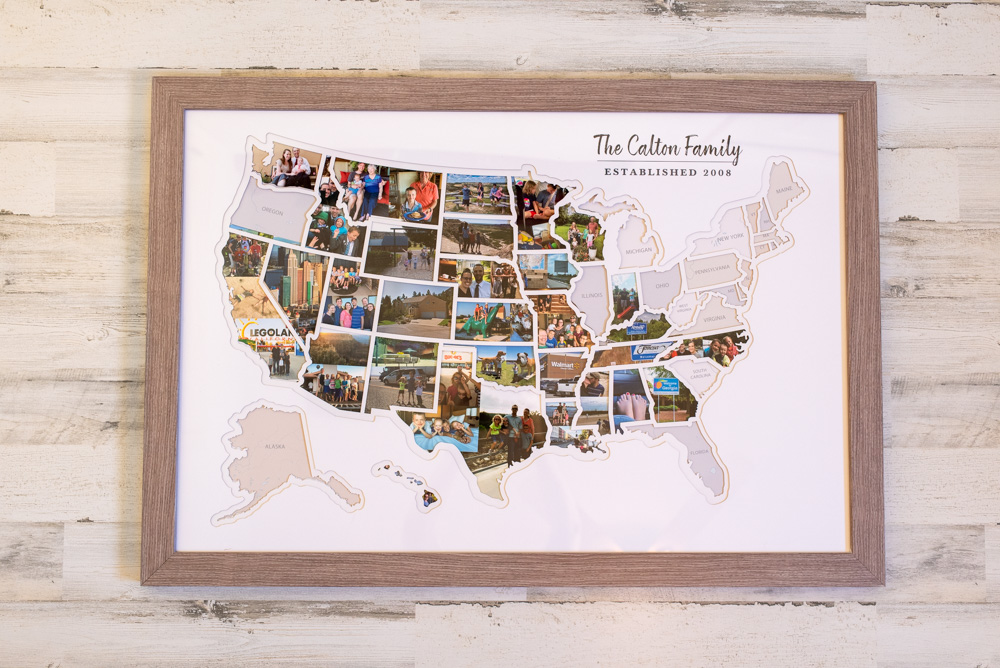 There are a few options for a map like this: we did a comparison of some different options for cost here.
Our favorite is the Thunder Bunny brand of Photo Map shown above, which can be personalized and looks super classy. We recommend getting one of their frames too, which are specially sized to fit their 5 layers. Then either order her a few pictures to get started or teach her how with the easy website!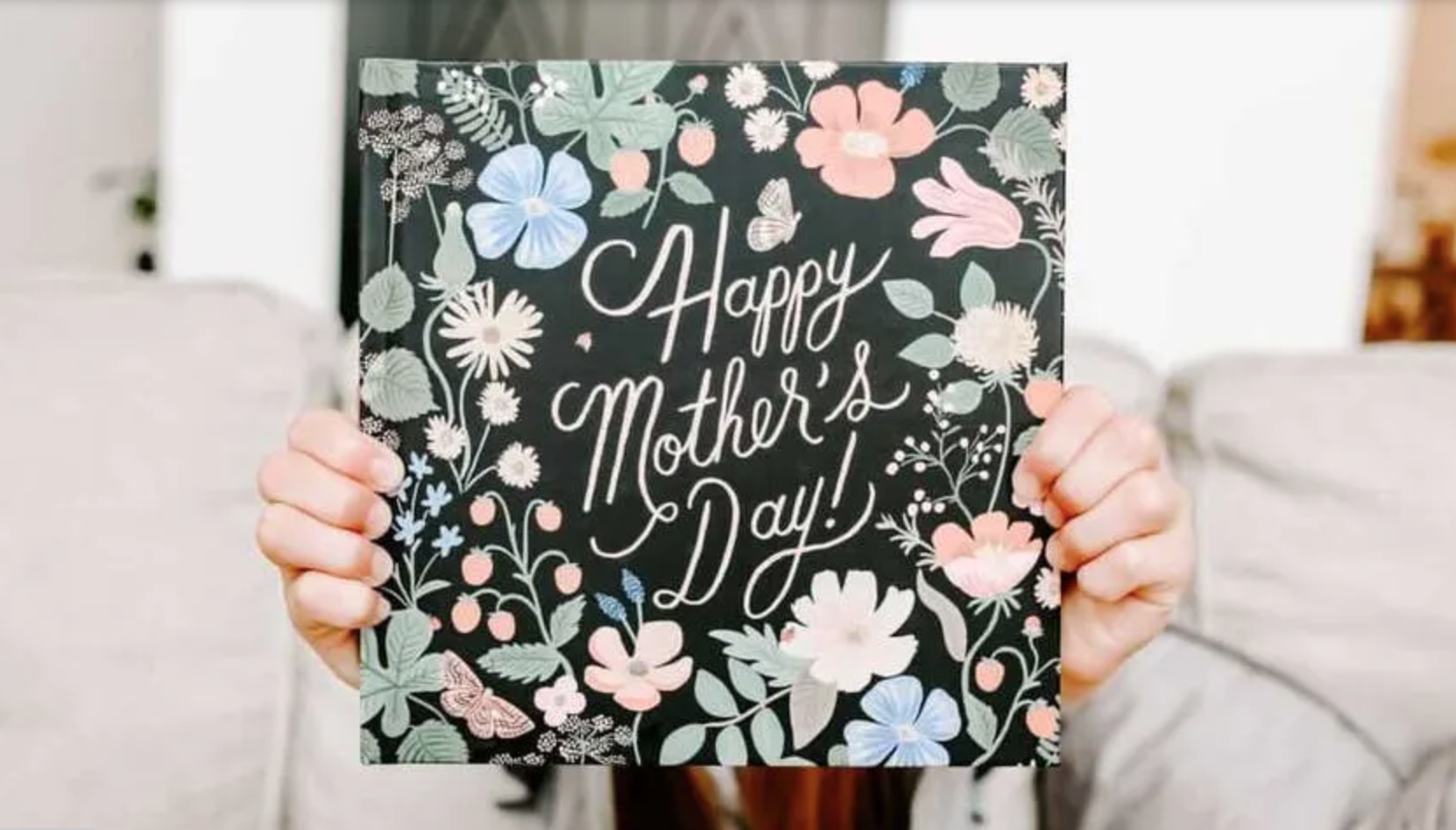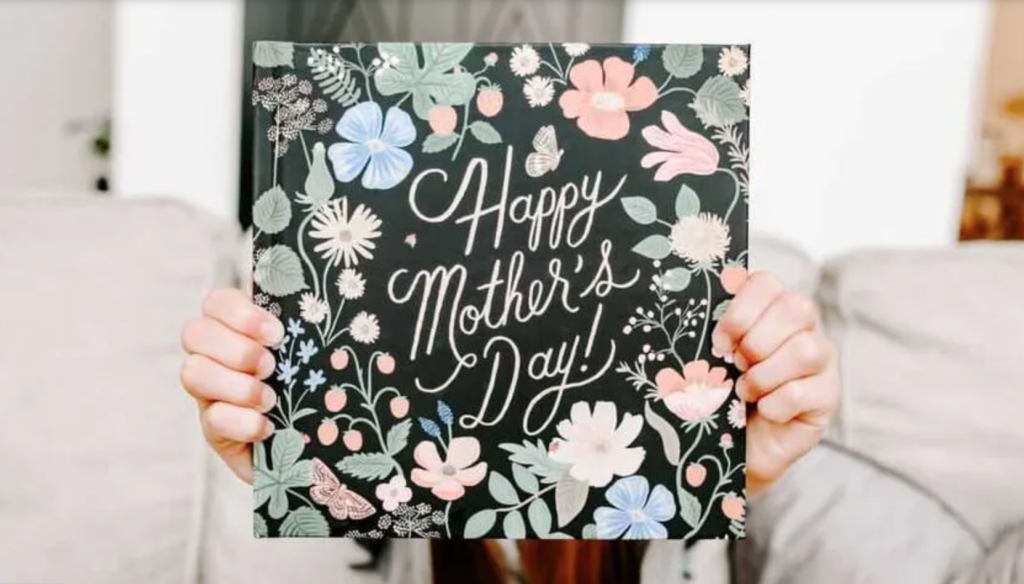 If you've never heard of Chatbooks before, you may want to check out this post (or this one) that we have about them. But basically, they are 5x5 softcover books that are made up of your own photos. The photo album has rounded corners so they are perfect for little hands.
You can also add in color-blocked text pages if you want further personalization. You do have to use the app to make the books, but it's super easy to use.
A subscription for mini Chatbooks is only $5 per month, so a great Mother's Day gift (if you don't have access to their photos or don't want to make a book) would be a subscription. That way they can make books all year long.
But if this is a gift for a grandparent and includes photos of your children, you can get a Chatbooks subscription for yourself and send an additional photo book each month to their grandparents. Then you get a cute photo book for yourself while they get a great gift that they'll love!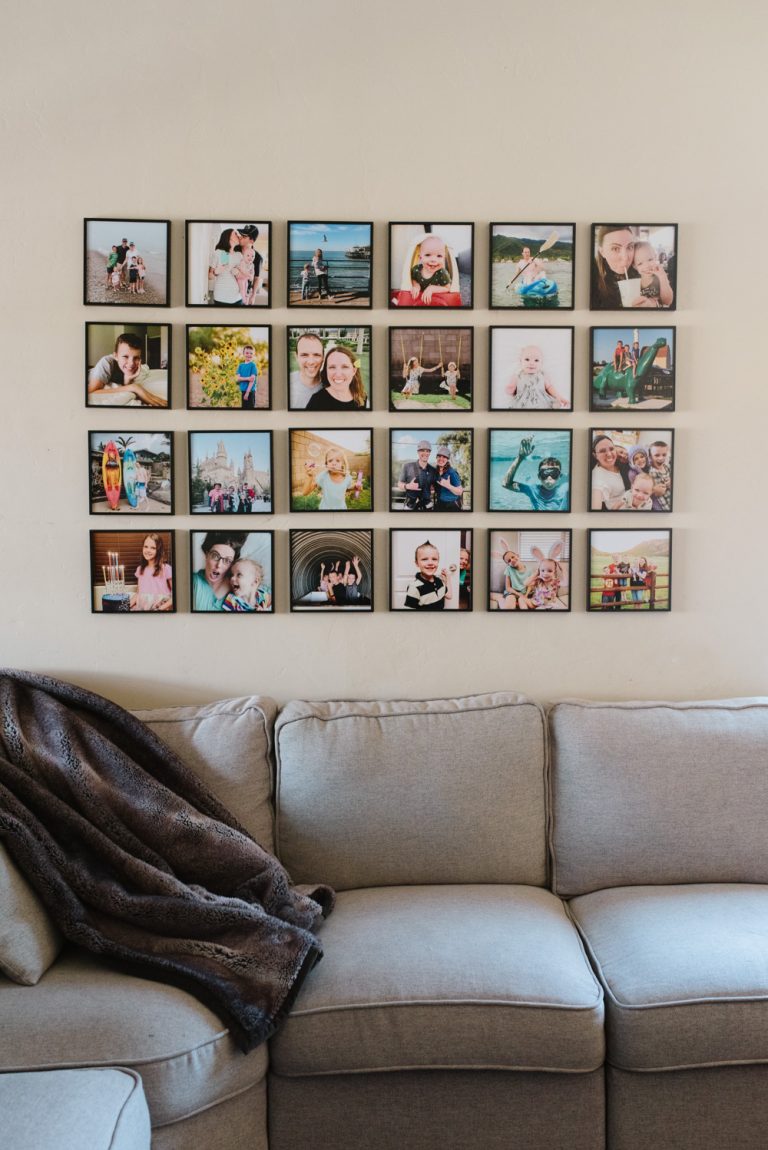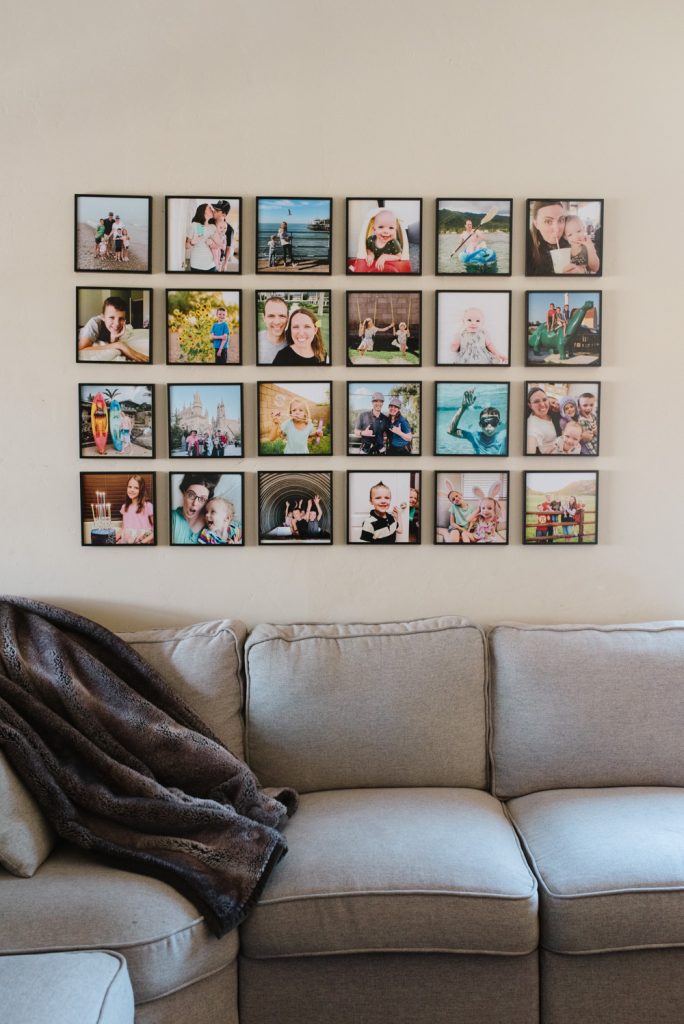 Another great option for a gift for mom is a set of photo tiles. With TilePix, you can get a set of four tiles for under $60 (as well as free shipping). If this is the first time you're ordering through TilePix, you'll also get 30% off.
I have these on my wall and love them! You just upload your favorite photos, that are printed directly on 8x8 sized photo tiles. Once you get them in the mail, you just slap an adhesive magnetic pad on the wall, and then the tile sticks to that magnetically.
You can make a fun interchangeable grid, and move them around so easily, with those clever magnets!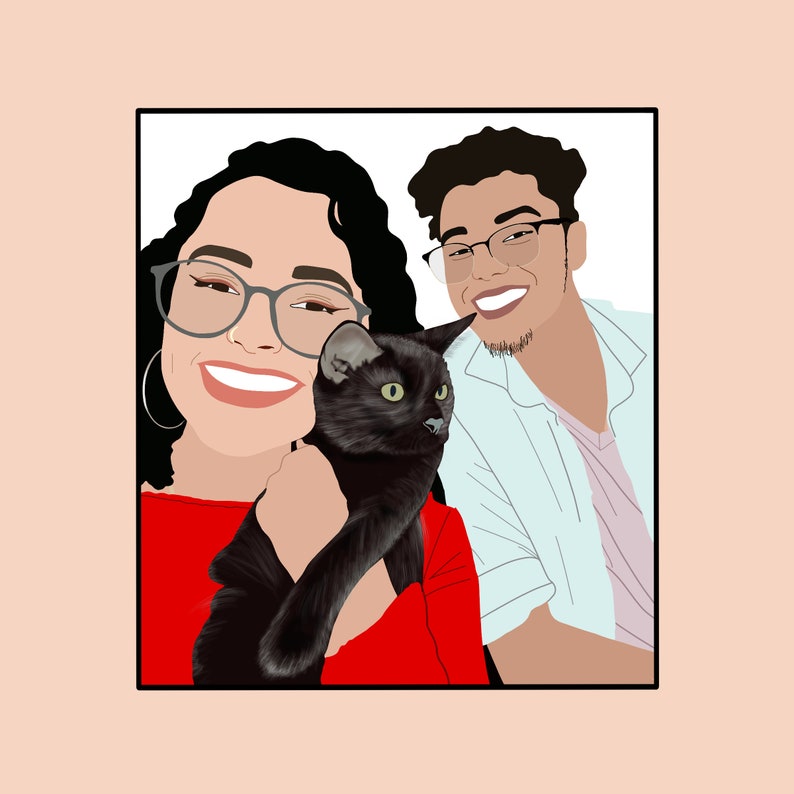 This is a really fun twist on a photo gift. Instead of an actual photograph, it's an illustration of your favorite photo! This is the etsy listing: Custom Digital Illustration.
After you place your order, message the seller the image you want to be turned into a custom illustration. They'll begin working on it and you'll get a draft of your image within a few days. Then you'll be able to review and approve it. After approval, you'll get the final draft as a high-quality PNG image.
Note that this is a digital product, so no physical copy will be sent to you. You'll receive the downloadable PNG image which you can then print yourself at Walmart, CVS, or another store.
---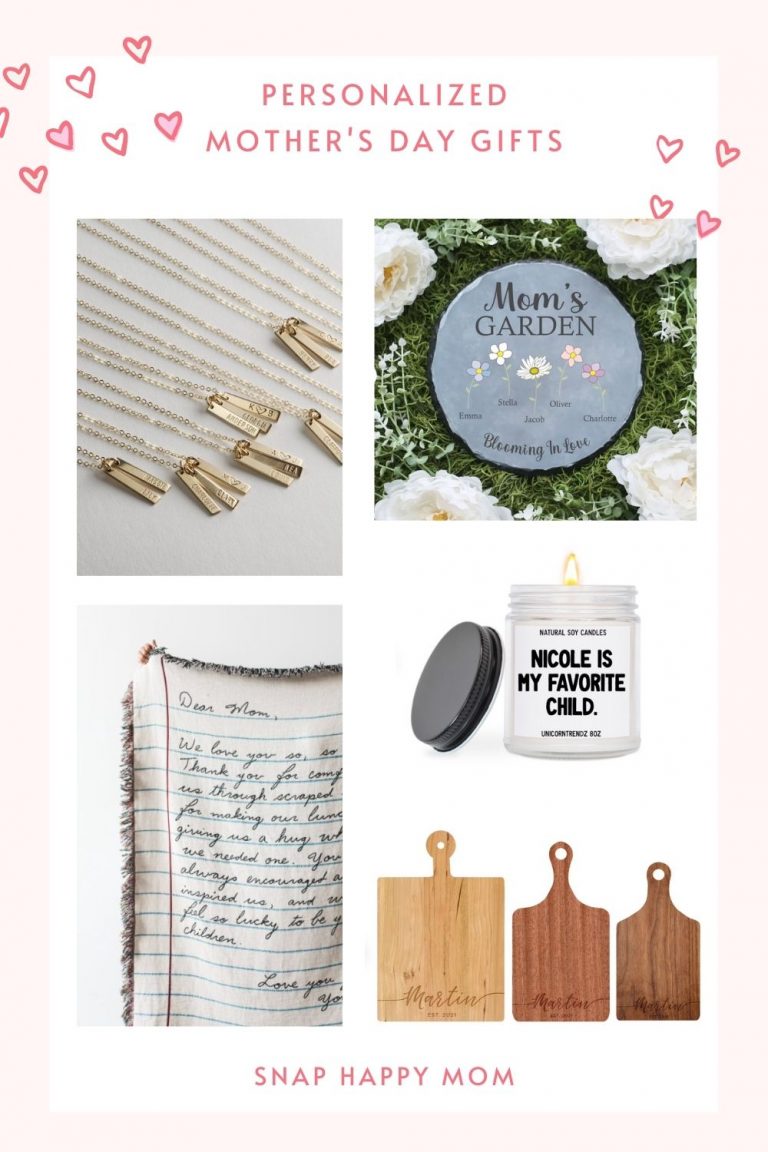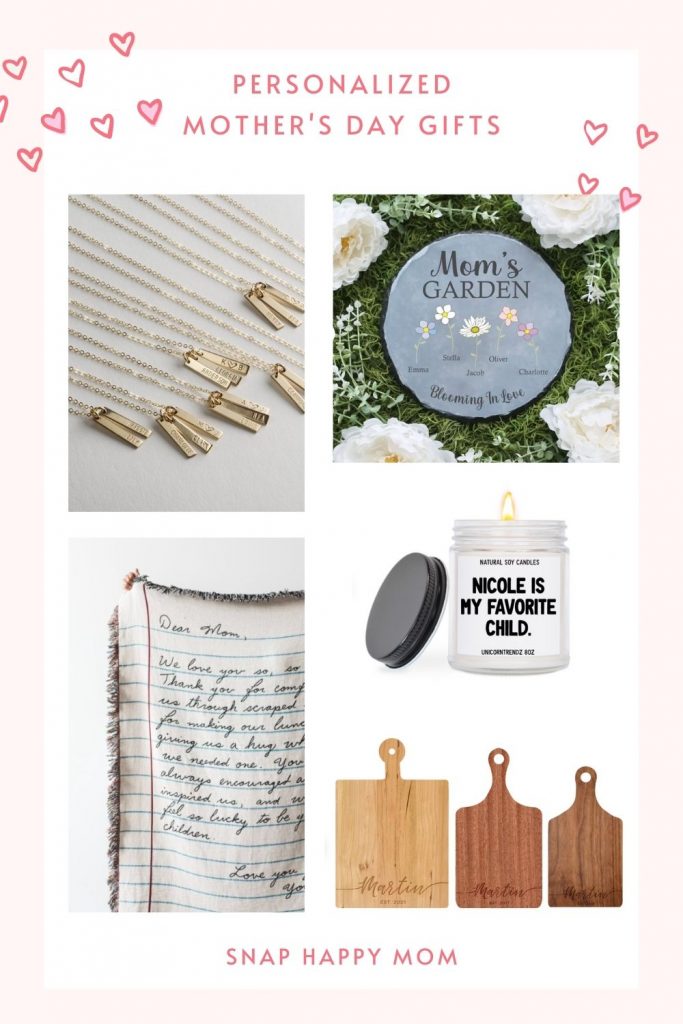 Personalized Mother's Day Gifts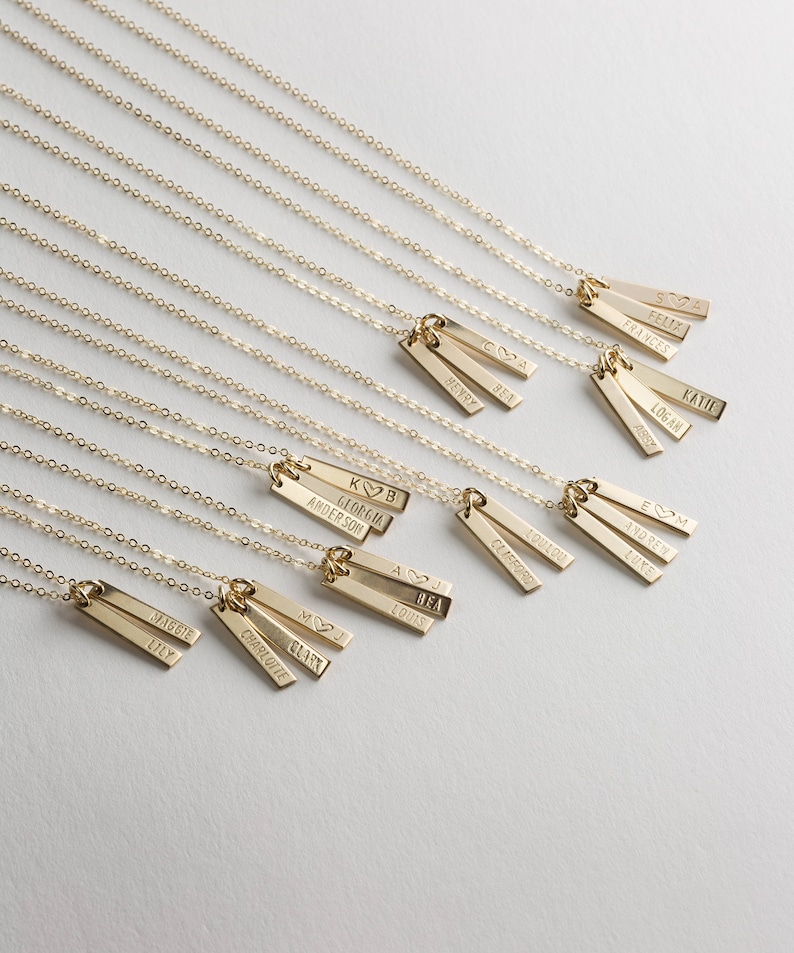 This necklace is adorable. You can choose from silver, gold, or rose gold. You can also get between one and five tags as well as the length of the chain and the font.
As you order your necklace, you'll choose the size, the number of tags, font, and colors. Then you'll add a note with the names you want on the tags. The personalization of the tags is all done by hand.
Not sure that's the right style? Check these out: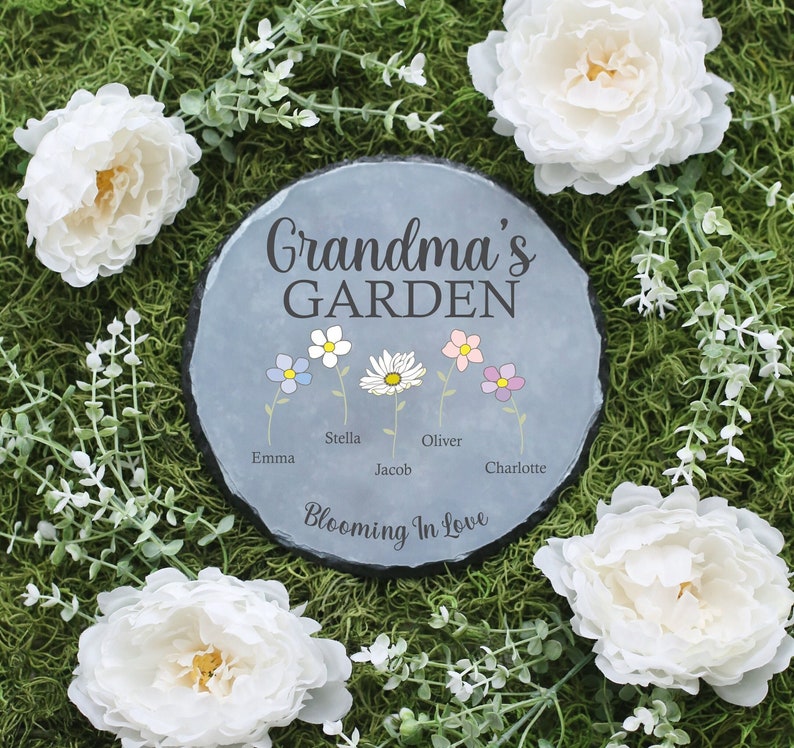 This custom garden stone is perfect for a grandma that loves flowers. They are custom-made so you can personalize the name on the stone - whether it's Mom, Mama, Grandma, Nana, Grammy... whatever she goes by!
The stone can hold up to 10 names of grandkids. Just add your personalization in the message box when you're checking out. The stones ship pretty quickly and are ready within a few days of placing your order.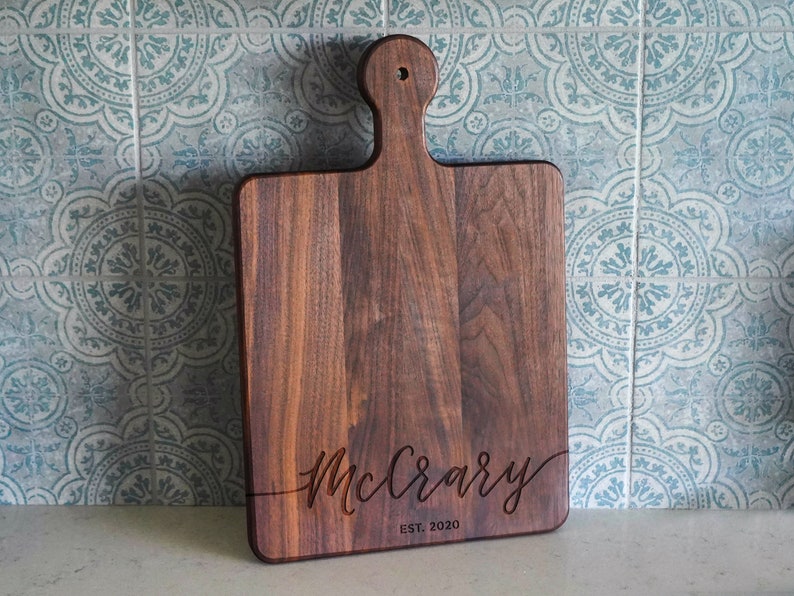 This personalized serving board is beautiful! They are made of premium wood and one side can be used as a cutting board while the other is great to display as decor or use for a serving or charcuterie board. They are also conditioned with mineral oil so they will last a long time.
The boards are available in multiple sizes and come in bamboo, mahogany, cherry, and walnut. You can also choose the shape: horizontal with no handle, vertical with a handle, round, or narrow. Just add the engraving details when you check out!
This candle makes me laugh! This is a hilarious gift to give your mom. Just personalize it when you check out so it says your name. Next time your siblings stop by your mom's house, they'll be reminded who the favorite is.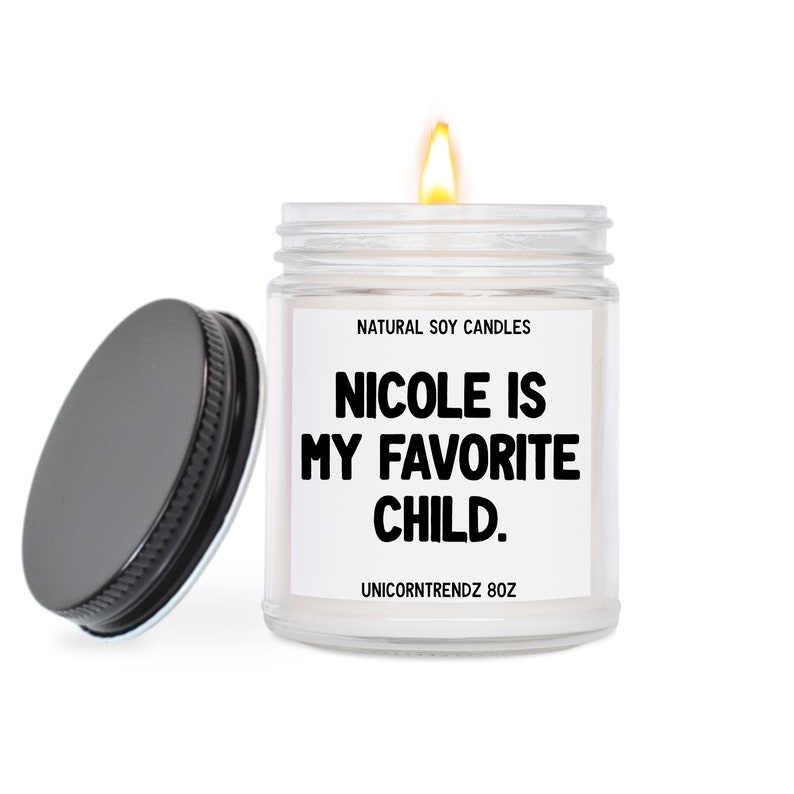 These candles are made with high-quality ingredients and come in 4 oz, 8 oz, 16 oz, or 32 oz sizes. They are available in tons of scents, ranging from florals to woodsy scents.
If you like the candle, these cup options cracked me up too! I especially liked "Dear Mom, I love how we don't have to say out loud that I'm your favorite."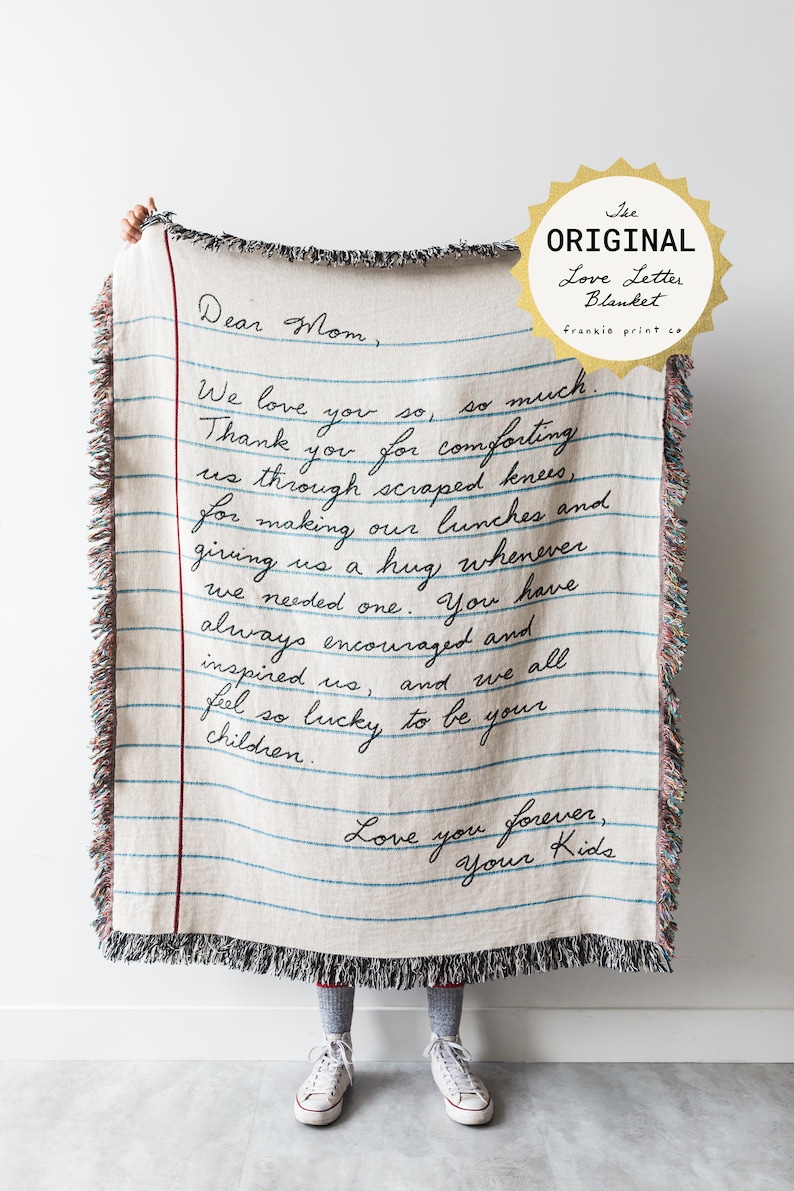 This letter blanket is a beautiful gift! It comes in three sizes: 37x52, 60x50, or 80x60. They are made of cotton and are machine washable.
When ordering, you can choose from the available handwriting font or use your own handwriting! If you're using the font, you just need to add your text to the personalization box. The seller will then send you an image of what it will look like for you to approve.
If you want to use your own handwriting, print their template, write your letter, and send it to the seller through Etsy. The blanket will look exactly like the template that you submitted.
The letter can be written in any language, so it's a great way to show your love for your mom, wife, grandmother, or friend!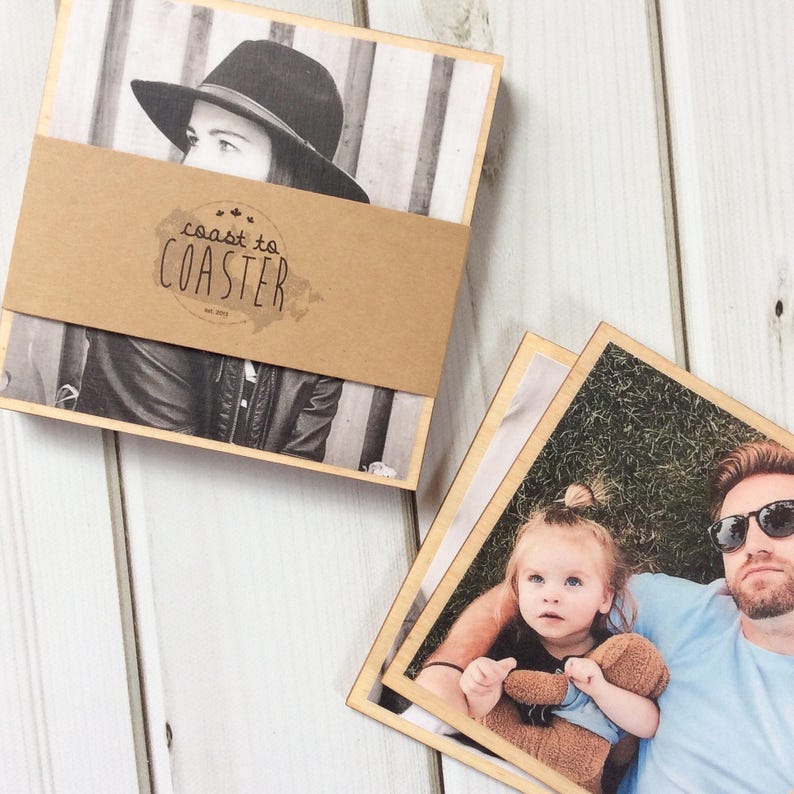 This is a great gift that is functional as well as adorable. You can order 4-10 coasters and they are lightweight and well-made. The coasters are sealed with a water-resistant covering so they can be used for both cold and hot drinks.
The coasters can be put in the dishwasher or submerged in water, but you can wipe them clean with warm water. They are 4x4 inches.
---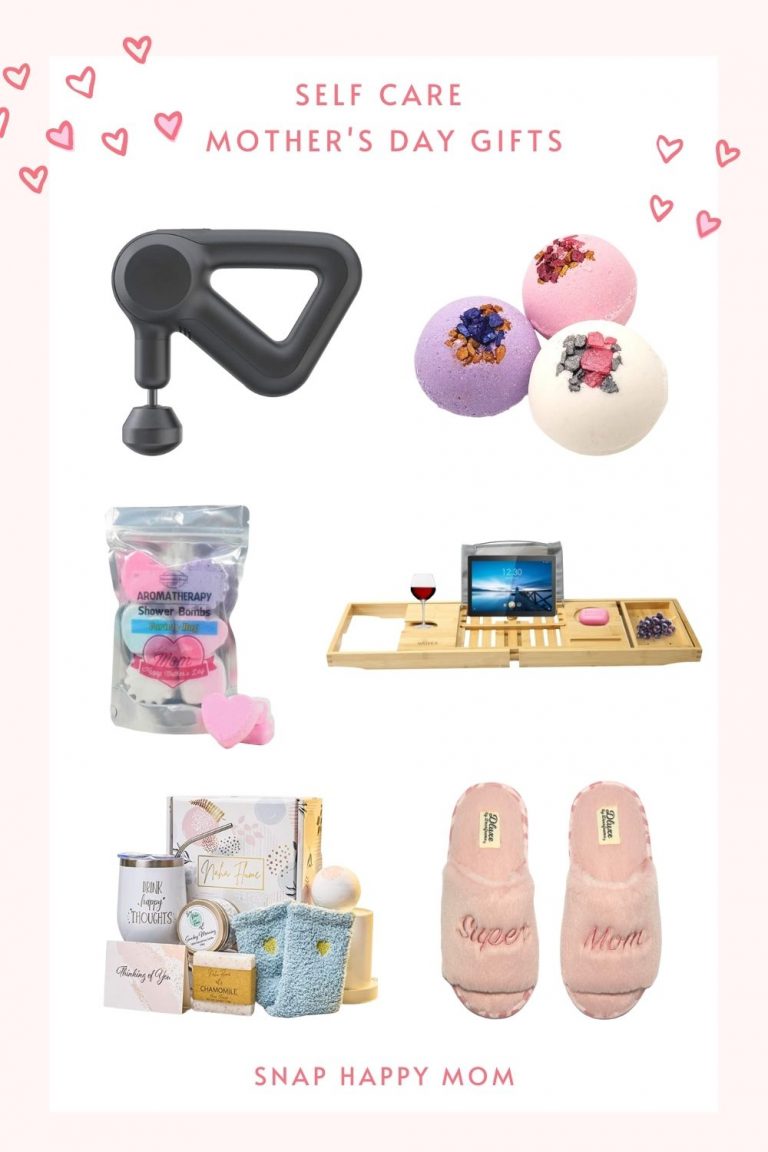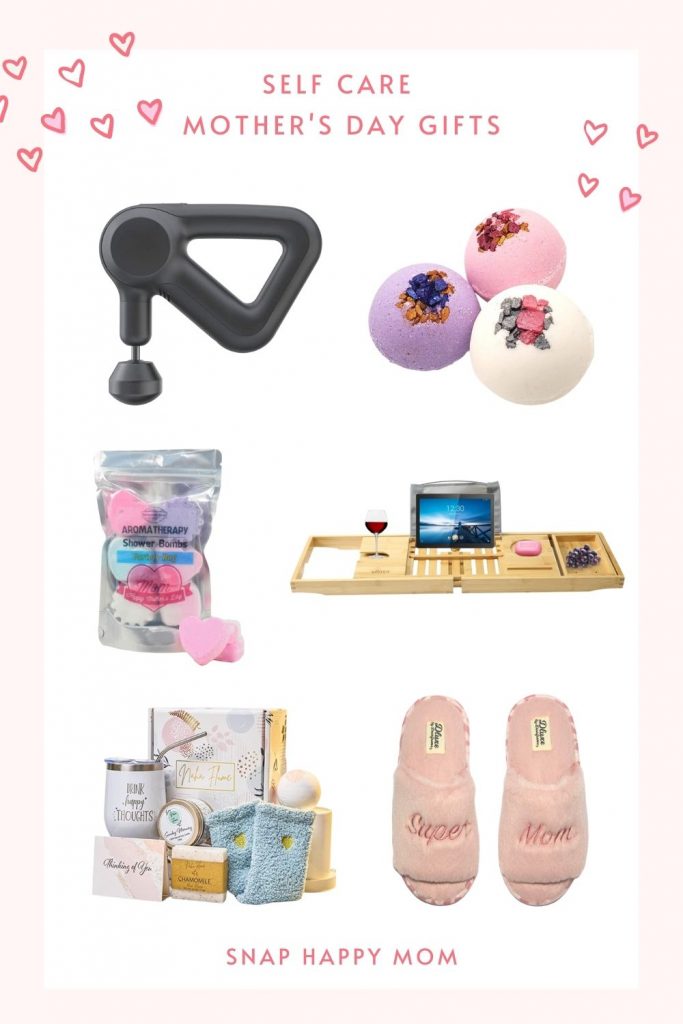 Self-Care Mother's Day Gifts
I think it's safe to say that every mom will say yes to a bit of self-care.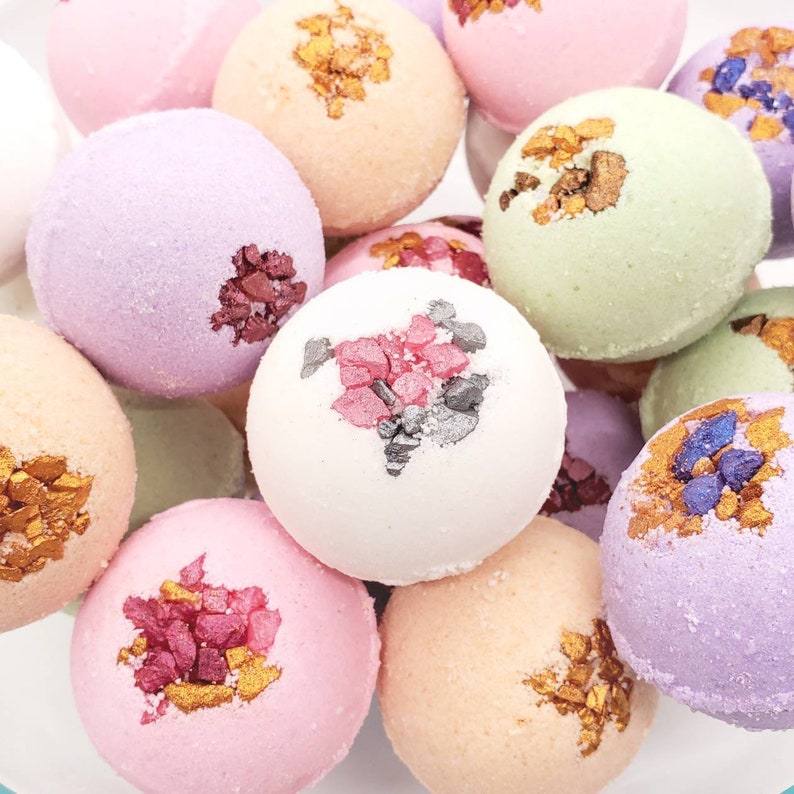 It's not always easy to get some "me time" as a mom, but these adorable mini bath bombs might help!
They are super pretty and come in a variety of scents. Plus they are super affordable!
The minis are 3 oz, but the larger ones here are a luxurious 5 oz. You choose!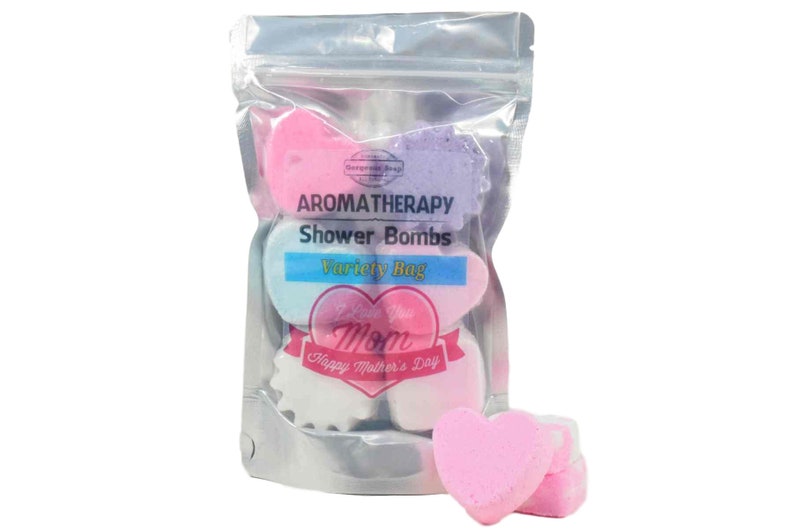 If your recipient doesn't have a bath, don't worry! You can get them a shower steamer!
These aromatherapy shower steamers produce a wonderful scent that will fill your entire shower. All you have to do is unwrap the shower bomb and place it on the floor in a corner of the shower where it won't get hit by a direct stream of water (otherwise it will melt too quickly). You just want it to get hit by a little bit of water at a time so it will dissolve slowly and you can enjoy the scent for a longer amount of time.
The warm water and steam will dissolve the shower bomb and the fragrance will be released into the air. There are tons of varieties to choose from!
If you're trying to go big for Mother's Day this year, why not get a massage gun? After all, what's more relaxing than a massage?
There are a couple of different price points of the Theragun - we have the Elite and think its worth every penny. It's one of the pricier options on this list, but it's a gift that is sure to be a hit with anyone.
Monthly Craft Kit - Quilting, Knitting, Beading, Crochet, and more!
Not all self-care is bathtime and bubbles. Sometimes you just need to enable your mom to do the thing she loves.
Annie's Craft Kits has tons of options for subscription boxes - you choose the type of craft and you get a new project every month!
You can save 50% off your first kit with code SHARE50, making it a very cost-effective gift! Give her a three-month subscription and she'll think of you with every new project.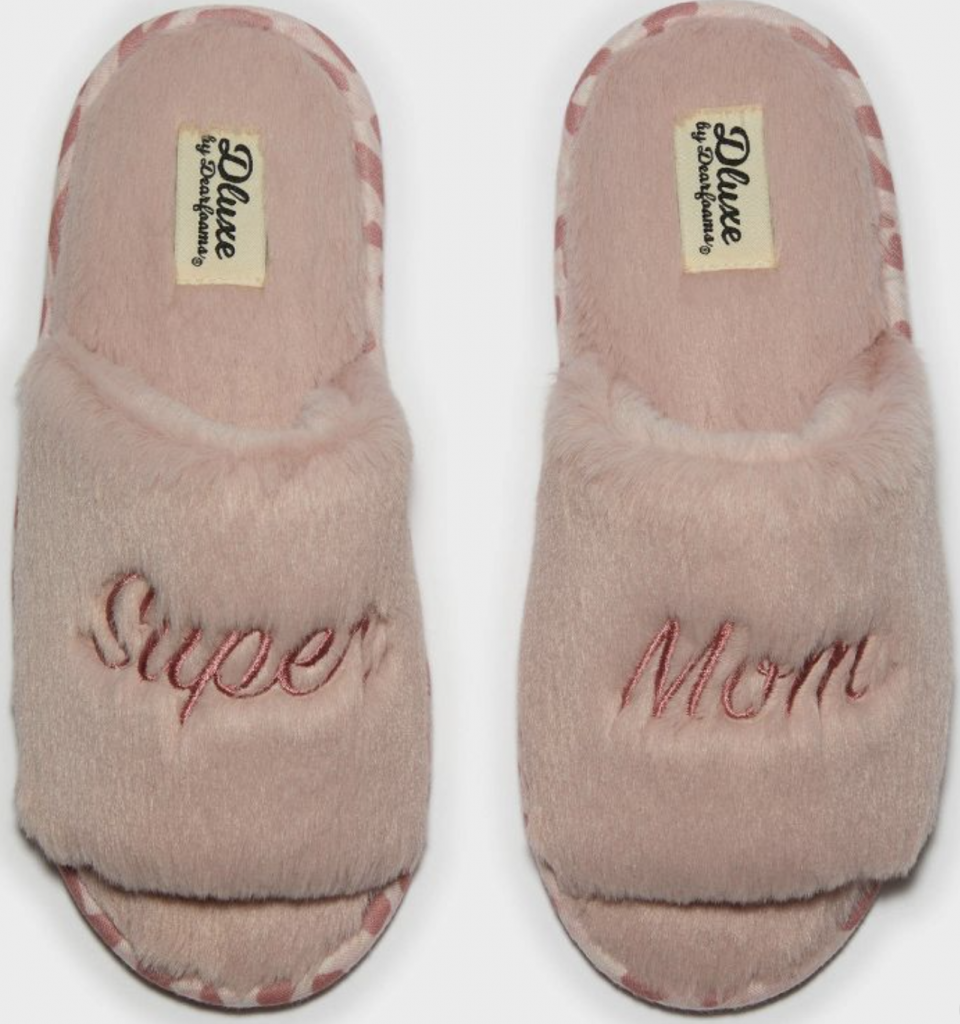 Give your mom a pair of plush slippers to relax in. They are embroidered with the words "Super Mom" and are furry on the top. The slippers are made with memory foam so they are really comfortable.
Some other options here: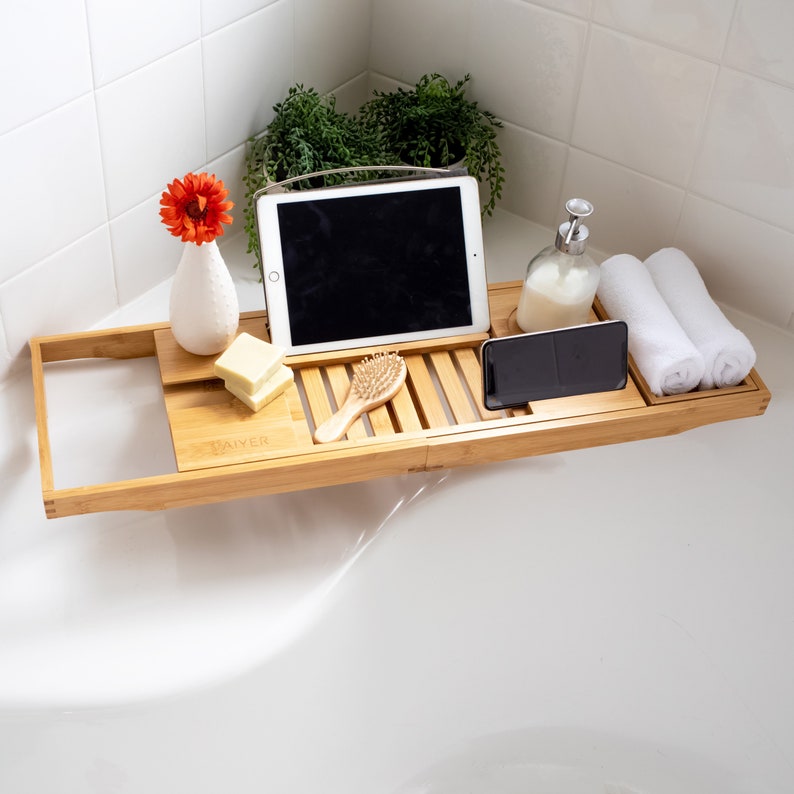 This bamboo bath caddy will help give your mom, grandma, friend, or yourself a relaxing bathtime experience. It is extendable so it will fit any bathtub and has a slot that can keep your book or tablet propped up for reading in the tub.
It has small compartments that can hold a drink, your cellphone, and other things like soap or a candle.
The bath tray is sturdy so you don't have to worry about it dropping any of your items. Just dry it after each use to take care of the bamboo!
You can also get a full gift box already made for you! This one comes with a 12 oz insulated stainless steel tumbler, a bath bomb, a bar of premium soap, a pair of soft socks, a fruit-scented candle, and a card that has your message.
It's a great little kit full of cute gifts that will help mothers take a relaxing night. Light a candle, use a nice bath bomb, and then curl up in some soft socks after!
---
Aren't those some great options? Even if you don't order them for Mother's Day, they are perfect for a birthday, anniversary, or holiday!
What's the best Mother's Day gift you've released? Let me know below!
abc affiliate