How much of your life is in pictures -basically all of it, right?
You post certain things to Instagram, some things to Facebook, and some memories never even make it out of your phone. But those pictures deserve to be printed!
Enter Chatbooks, a must-have app for moms.
So, what exactly is Chatbooks?
It's an awesome photo printing app that takes photos from Instagram, Facebook, or your phone, and puts them in super cute little books.
Chatbooks makes it easy to hold what matters most to you.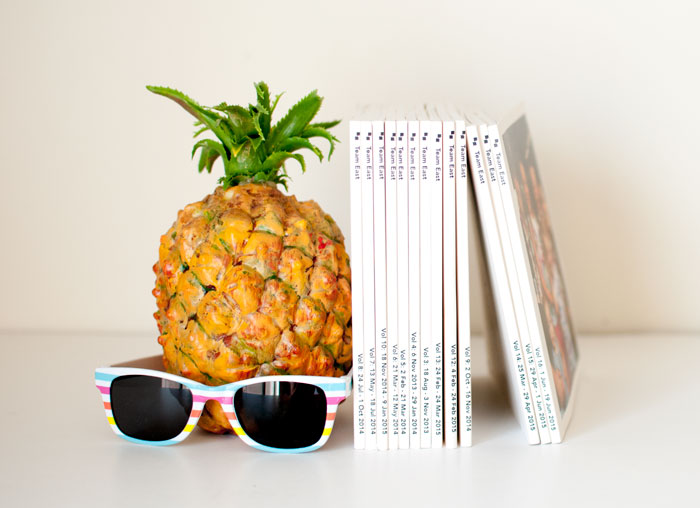 How does it work?
Once you subscribe to an ongoing book series, you can link it up to your Instagram, Facebook, or use the pictures on your camera roll that you've marked as favorite. Then all the pictures you've already posted get filtered into 6-inch square books.
Each volume is 60-pages long, costs $10, and is shipped right to your door for free.
The genius part is that it automatically keeps pulling new photos from your Instagram and Facebook feeds, so you get a new book every time you hit 60 more photos. All of this happens through the Chatbooks app, which you can download here.
The app notifies you every time there are 60 more photos, and you have three days to view and edit the book, in case you want to change anything. Then it automatically bills and ships, without any work on your part!
Can you say happy mail day!? They are the easiest photo books ever!
Chatbooks also has tons of great features!
Edit Anything
With Chatbooks, you can edit your captions, the order of the photos, or even exclude photos entirely. You have three days after you're notified that you've hit 60 pages to edit whatever you'd like.
You know how you don't always post things in chronological order? Like for "Throwback Thursday," or those random pictures from the vacation you've been reminiscing about?
Well, you can change the order of the pictures in your book! Just tap, hold, and drag & drop into the new location. You can even delete any that you don't want to include in your photo book.
You can also manually change the date on any photo. Just tap the 3 dots below the picture when you're viewing it, and choose "Edit Date." This is especially helpful if you've changed the order of some pictures.
Easy-peasy!
Filter Books by Hashtag
Want a book for just one specific hashtag? You can totally do that!
Just start a new ongoing series, and this time when you link it up Instagram, you can filter by hashtag.
It's PERFECT for a photo journal, an event-specific book, or even showcasing a child's growth over time!
Create Books with Multiple Contributors
With Chatbooks, you can share photos by creating a series with multiple contributors.
There's an "add user" function that lets you and any contributors use a special code that accesses different accounts so all of your photos end up in the same book series. This is super fun for cousin books, sports teams, or with a group of friends!
Just link up your accounts and all of your memories are automatically pulled together on the app. It's genius and SO convenient!
Making Photo Books Out of Old Instagram Pictures
If you're new to Chatbooks, you have the chance to order all your previous posts in separate 60-page volumes. If you don't want all your past images, just click "select" in the top corner and unselect the pictures you don't want to be included in a book until you get down to a more manageable number.
You can exclude as many photos as you need to from your series, but they are still available if you want to add them later.
You can also get a larger size photo book!
Do you want your ongoing series photo books to be a bit larger than the 6-inch square? You can also get them in an 8x8 size, and you can choose between hardcover or softcover for both sizes!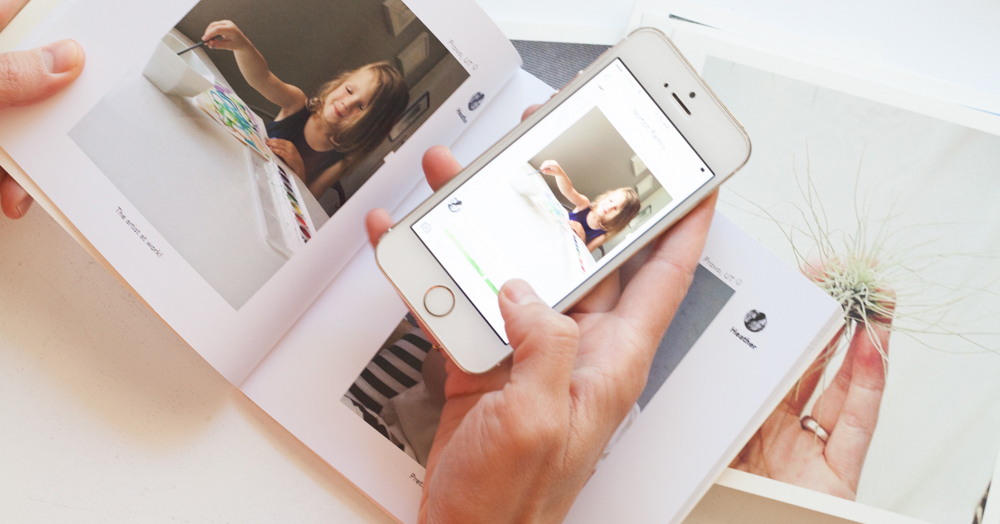 Want more pages? Try custom books!
In addition to the 60-page books from your ongoing series, you can also make a custom book, between 30 and 366 pages of uploaded pictures with one photo per page.
On the website, they are called "Standard Photo Books". This is what I would use to make a family photo book, wedding album, vacation book, or Project 365 book.
Standard books can be 6x6, 8x8, or 10x10 size. With the two smaller sizes, you can choose between hardcover or softcover, but the 10-inch size only comes in hardcover.
Current Chatbooks Deals
The ongoing book series starts at $10 a book, plus free shipping! The 8x8 size is $15 (still free shipping) and you can make each of those hardcover for an added $5.
The one-time, standard photo books have a different pricing structure. They are $10 for the first 30 pages in the 6-inch size ($15 for 8-inch), and any additional pages are 25 cents each for the 6x6 size or 50 cents each for 8x8. Like the ongoing series, it's just $5 extra for hardcover.
The 10x10 hardcover starts at $40, and each additional page costs $1.
The other difference with the standard one-time books is that you do have to pay for shipping, which you get for free with the ongoing series.
Chatbooks has two sales every year - one summer semiannual sale and one during Black Friday, going into December. But if you can't wait that long, click here to use my coupon code!
2020: Click here to get your first book FREE with code SNAPHAPPYMEG-PVEV
(first book in a series free, or $10 off a custom book)
You can also use code CBMEGANC20 to save 20% of any other product.
Hooray for cheap international shipping
People around the world #lovechatbooks, but until now, there was no easy way to get those books overseas for cheap.
Chatbooks was finally able to work out a solution for international shipping, starting at $4.99 a book for the ongoing 60-page books. That brings your final cost up to about $15 a book, which is still an awesome price for getting a book to another country!
International shipping is currently available for 45 different countries, including Canada, Australia, Japan, Italy, Spain, Germany, Brazil, Mexico, France, Great Britain, and New Zealand, and more.
Other products from Chatbooks
Besides the one-time photo books that can be up to 366 pages and the 60-page books from an ongoing series, Chatbooks also offers other incredible products.
Chatbooks Prints
If you want a few pictures that aren't bound in a book, you can get Chatbooks prints!
I've already got a post all about Chatbooks prints and fun things to do with them, but basically they come in packs of 5 as a $2 add-on to the Instagram series subscription.
You can opt-in to getting prints when you sign up for a new subscription (or activate it on your email if you are an existing subscriber).
Chatbooks prints come in a pack of 10 prints on their own for just $5.
Monthly Minis
The monthly minis is another way to get your ongoing series! If you want a nice, compact version of your Instagram posts, then you can get this size instead.
The monthly minis are a 5-inch square in softcover, and they are just $5 each with free shipping!
Layflat Photo Books
The layflat photo books from Chatbooks are amazing for special gifts, weddings, or other big events. The pictures are printed on premium archival paper that is 5 times thicker than the paper in their other books.
These books start at $60 for the first 20 pages, and then it's $1.50 for each additional page up to 100 pages.
Cards & Postcards
Chatbooks also makes some high-quality cards and postcards for all occasions - whether they are for holidays, birthdays, invitations, or wedding thank yous.
All cards are double-sided, and come with free envelopes and free return addressing (some other services charge for return printing, so I love this!).
Their refular pricing is a set of 20 cards for $40, but there is always a holiday sale to get them cheaper. Foil cards are $60 for 20 cards.
The Chatbooks cards are great quality, just like their books, and are a cost-effective way to get all of your holiday cards printed.
---
One last thing I love about Chatbooks - they are extremely connected to their customer base, both for troubleshooting and software function requests. I love that they are available to answer questions on Instagram too. Anytime I've had an issue I've been able to get answers quickly.
Chatbooks is by far the cheapest and most convenient way to make adorable photo books for your family.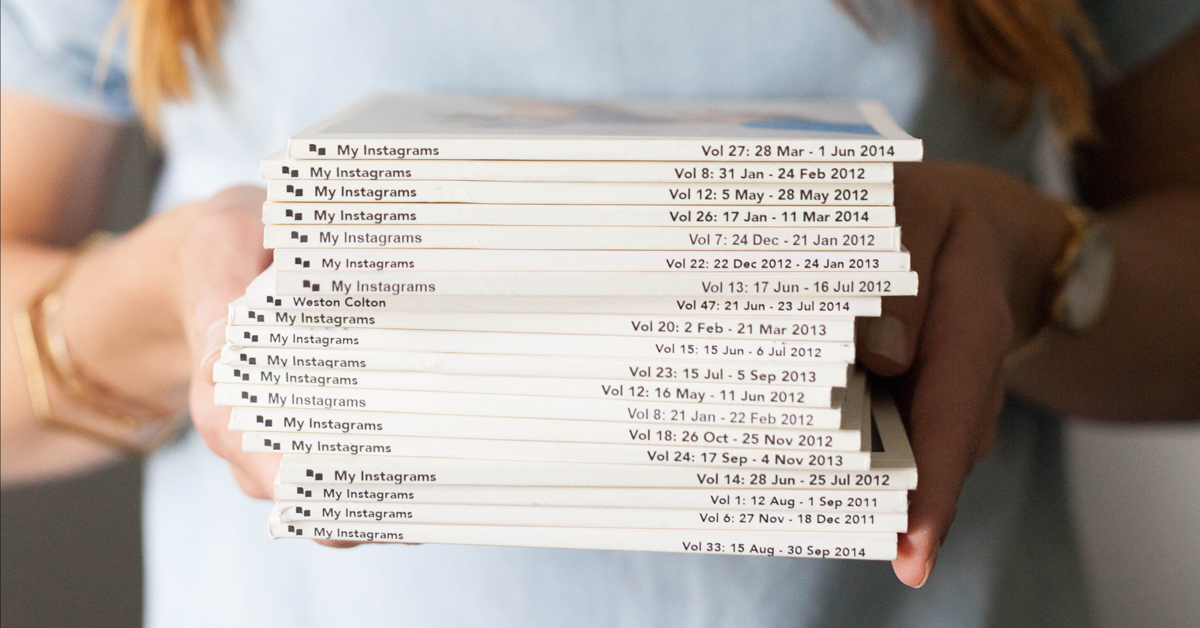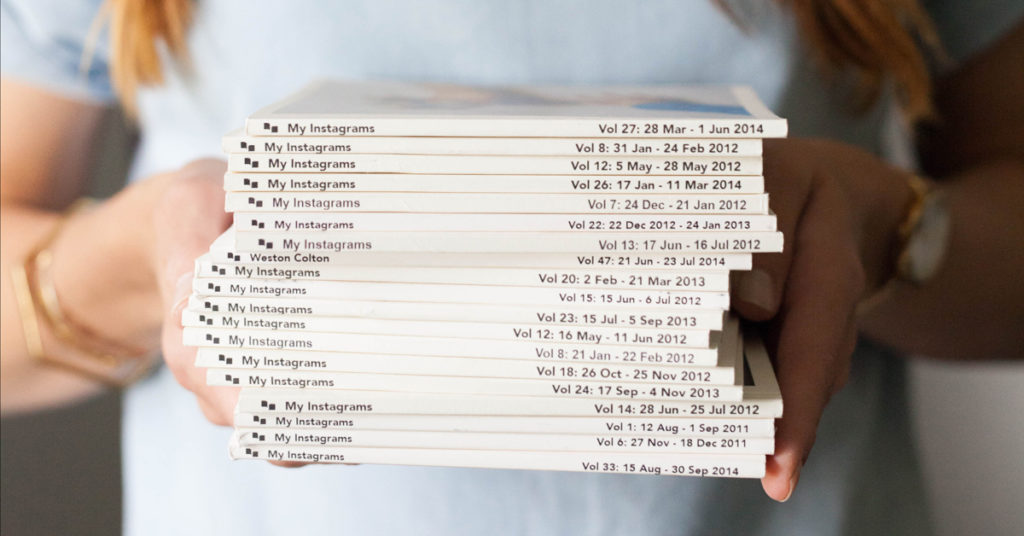 Get the app now.
Want to try it? Just download the Chatbooks app from the Apple Store or the Google Play Store to get started!
You can also access Chatbooks online at chatbooks.com. This is particularly helpful for uploading high-res images from a professional photographer from a family session.
Start making photobooks with zero effort!
Chatbooks is by far the cheapest and most convenient way to make photo books for your family. Head to the app now to take advantage of their everyday low pricing.
---
Check out this post about 17 reasons we love Chatbooks.