Have you heard of Chatbooks? It's an awesome photo printing app that works with your Instagram feed, and it's fantastic!
How much of your life is on Instagram or Facebook? All of it, right? Think how amazing it would be to share those lovely memories with people in your home, not just have them stuck in your phone or in the cloud. Chatbooks is empowering you to get those photos printed and available for everyone to enjoy! Plus it's SO easy!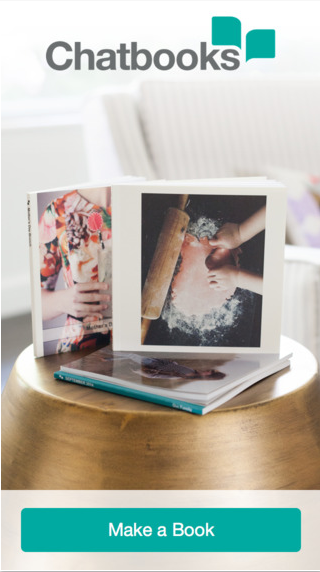 PROMO CODE WATCH
2019: Click here to get your first book FREE with code SNAPHAPPYMEG-PVEV
(first book in a series free, or $10 off a custom book)
The easiest photo books ever: Series Books
An Ongoing Book Series from Chatbooks simply prints your Instagram, Facebook, and phone photos in 6×6 inch 60-page books. Your first order would have all of your photos so far, divided into volumes. The genius part is that it automatically pulls new photos from your feeds, so you get a new book every time you hit 60 more photos. Each 60-page book is just $10 with free shipping, which is a fantastic price!
It's so simple: the app notifies you every time there are 60 more photos on Instagram and Facebook combined. You have three days to view and edit the book, in case you want to exclude anything. Then it automatically bills and ships, without any work on your part! Can you say happy mail day?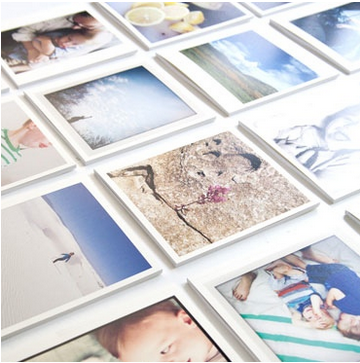 One thing I love about Chatbooks is that they are extremely connected to the customer base, both for troubleshooting and for software function requests. I love that they are available to answer questions on Instagram, and they feature their user's photos all the time!
Some people have asked what to do if your Instagram feed is just too huge to order all at once, or if you just want to start with some recent photos and subscribe from here on out. It's really easy to exclude a bunch of photos. After you've created your series, tap "select" on the top right, and then start selecting the photos you don't want included in your books. Then hit "exclude" on the bottom, and all those photos will get moved over to a different tab. You can exclude as many photos as you need to from your series, but they are still available if you want to put them back later.
Want more pages? Try Custom Books
You can also make a Custom Book, with up to 366 pages of custom uploaded pictures. These are perfect for family photo books, wedding albums, Project 365, vacation photos, and gifts!
Custom Books have a different pricing structure, starting at $15, plus $1.00 per every 6 pages more. Custom books come in 6×6 or 8×8, hard or softcover. You've got options!
GET THE APP!
The app is available in Apple's App Store and in the Google Play Store for Android users.
Click here from a phone to download the app
Use the web app for uploading from your computer.
Start making photobooks with zero effort!
CURRENT CHATBOOKS DEALS
2019 DEAL:
Get the first book in your series totally free (a $10 value) with this Chatbooks promo code.
Use Promo Code: SNAPHAPPYMEG-PVEV after you download the Chatbooks App here.
Just enter the Chatbooks free code at checkout, and get the first book in your series for free!
UPCOMING DEAL ON CUSTOM BOOKS:
There are two bigs sales at Chatbooks every year – one in June and one during the holidays usually coinciding with Black Friday. Sign up below to get notified when it's live!
Luckily, Chatbooks has really good everyday low pricing – $10 per book for an ongoing series, so it's a good deal even without a sale. 🙂
Get the app now and start making your books in minutes!
Chatbooks is by far the cheapest and most convenient way to make photo books for your family. Head to the app now to take advantage of their everyday low pricing.