Is it starting to look like spring at your house? Mine too! I love the feeling of newness that comes with the season, especially the opportunity for all of the fun spring photos after a gloomy winter.
If you need help with some photo inspiration, I created a spring photo checklist to spark some creativity and ideas for your pictures! I love capturing the details of a season: the pretty new flowers, the bright green grass, and my feet on that first day I can wear flip flops again!
I'm going to work my way through this list over the next few months... want to join me?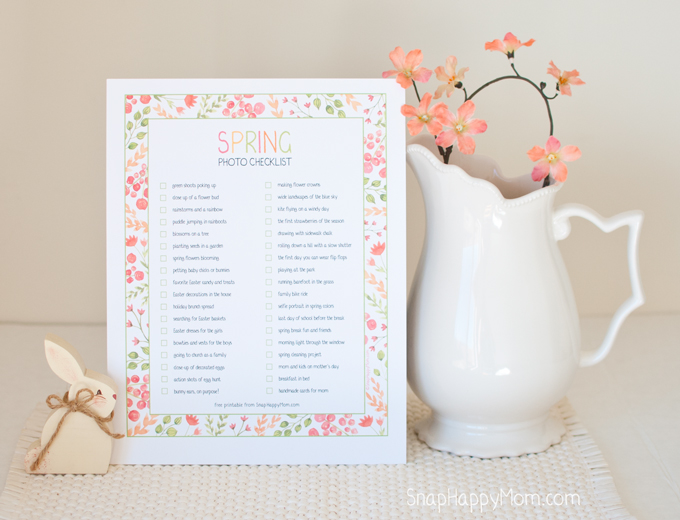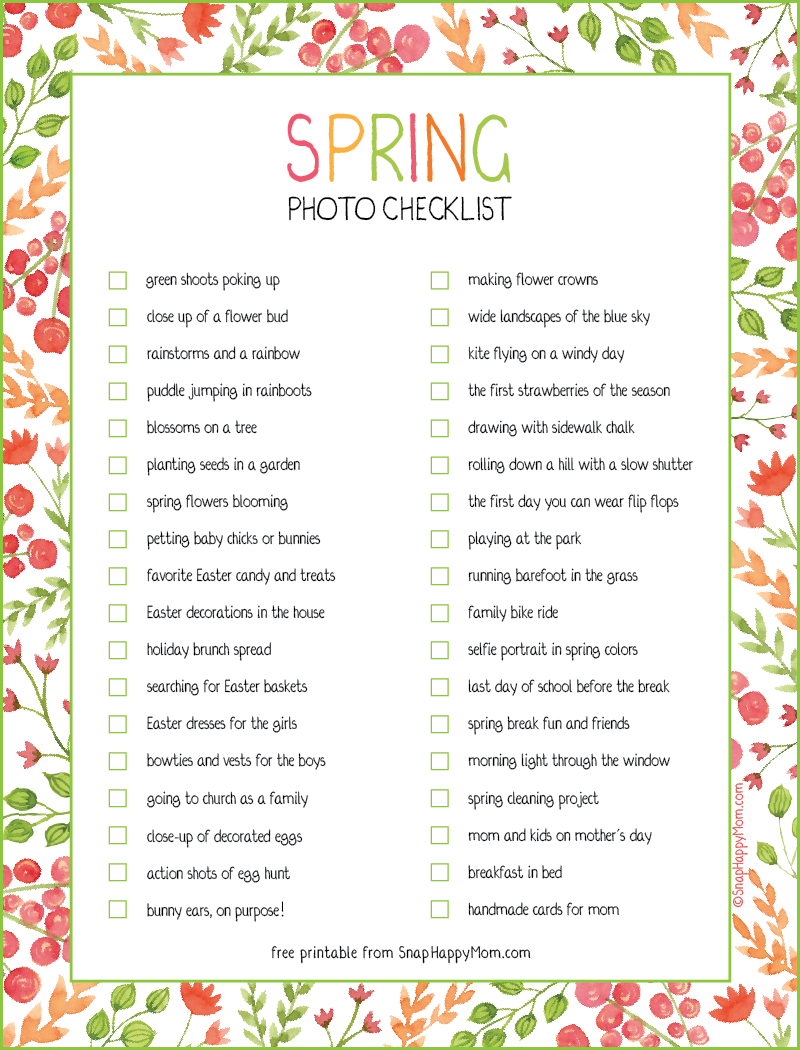 ---
SUBSCRIBE TO MY NEWSLETTER AND GET THIS CHECKLIST AS A BONUS
Want weekly emails with awesome photography tips, tutorials, and resources like this one? Sign up below for newsletter and this Spring Photo Checklist file will automatically download when you confirm your subscription.
Subscribe to the Snap Happy Mom newsletter here:
---
Spring is such a beautiful time of year! I feel like the winter months sometimes make me feel like I'm in a fog... it's hard to be creative when it's cold and barren outside! My photography always seems to be less inspired in the winter, so spring is a breath of fresh air, literally and figuratively! Is it the same for you?
If you need some new ideas, download and print this photo checklist. Stick it on your fridge and work your way through it! Hopefully it sparks some happy new memories and pictures.
This list is full of ideas related to spring: flower blooms, new birth, changing weather, Easter traditions, and more. There's so much to see and do at this time of year, but this list helps you focus on things that are unique to the spring season. Even if you don't get to photograph everything, it will look pretty with your spring decor!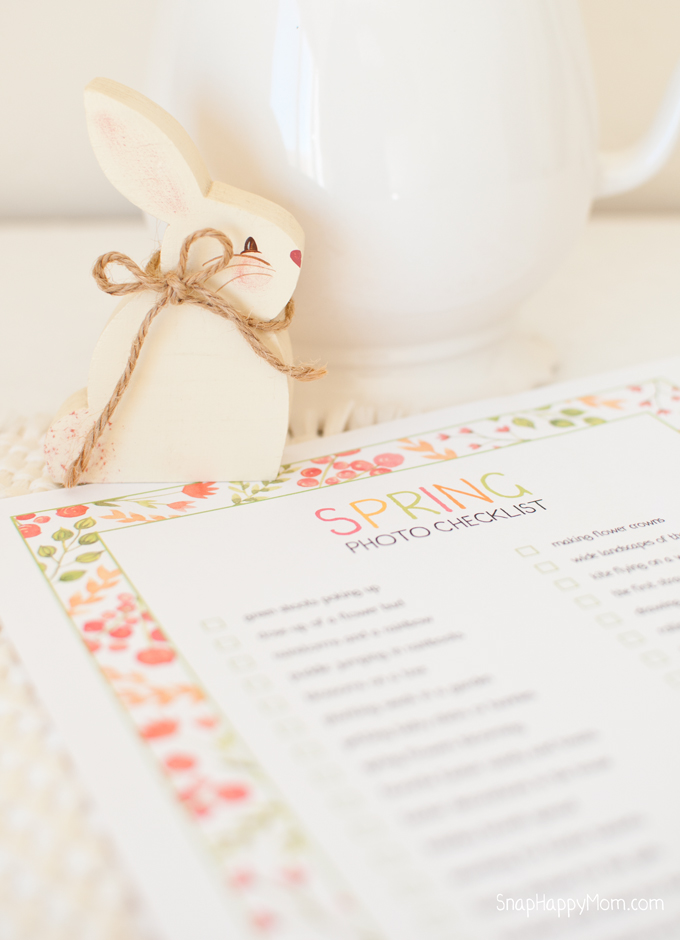 Pin it to remember for later:


This free-printable is offered for personal use only from Snap Happy Mom.