This post may contain affiliate links; see my disclosure for more information.
The Costco Photo Center is convenient, quick, and seriously cheap. If you're just trying to get some photos printed and done, it's a great option for the quality you're getting. However, you can vastly improve the quality of your pictures and prints by changing a few settings.
Like most mass-printing situation, printers default to certain settings, but those settings are not ideal for your edited photos. The biggest change you need to make is to stop letting the printer auto-correct your photos. You are smarter than a computer! What looks "right" to the computer lighting-wise or white-balance wise should not take precedent over how you want your pictures to look. If you do any editing before uploading, you do NOT want to let any printing software, including Costco's computers, override your decisions.
Note: it makes sense that AutoCorrect is automatically on, because it allows for Costco to make basic changes to photos that need them. Consider that many people do not edit their pictures before printing them, and this gives Costco the chance to fix glaring exposure errors and white balance issues, both problems that would reflect badly on their print quality if not fixed. Usually, a computer can make a good decision about how to change a photo, but sometimes it looks a bit "off." If you've ever felt like your pictures are more gray, red, or green than thought they should be, it's probably because you're allowing the printer to AutoCorrect, and it overcompensated slightly.
Here's how to get better prints from Costco!
1. Once you've uploaded your prints, you'll get to your Shopping Cart page. It's not related to AutoCorrect, but changing the photo finish to Lustre will instantly give you better pictures to work with. Glossy prints just attract fingerprints, and that's never good!
Click the Lustre button to highlight it blue, and then decide your desired sizes and quantity. Click Continue on the bottom of this page.

2. The next screen is just your decision where to print, so do whatever you normally do.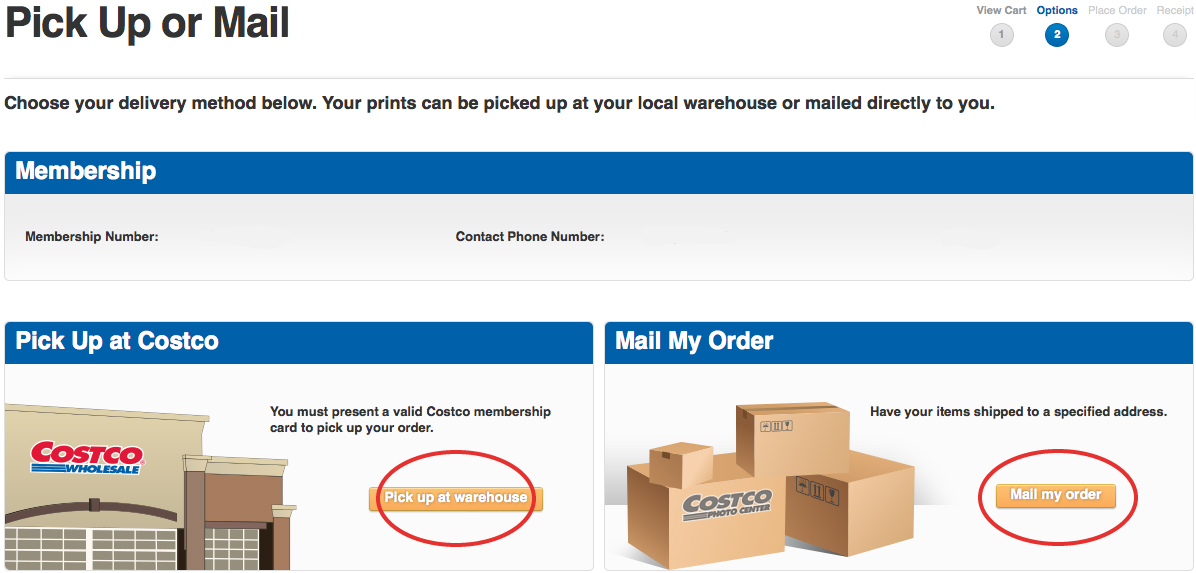 3. Now you are on the Review Screen. Don't hurry to place your order, this is where you turn off AutoCorrect! Under Print Options, you can see the option for AutoCorrect (mine is already turned off in this picture). Click the blue edit link to change this option.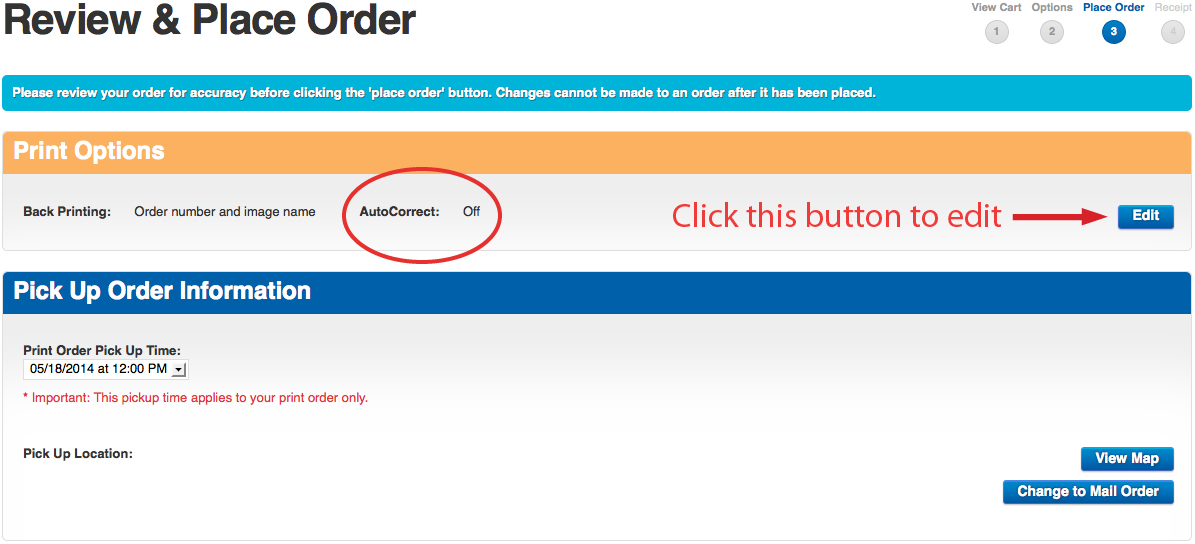 The screen will grey out, and you'll get a pop-up with options to remove AutoCorrect. The back printing doesn't matter, but you want to click the box that says "Do not AutoCorrect my prints." Then you can click continue and place your order.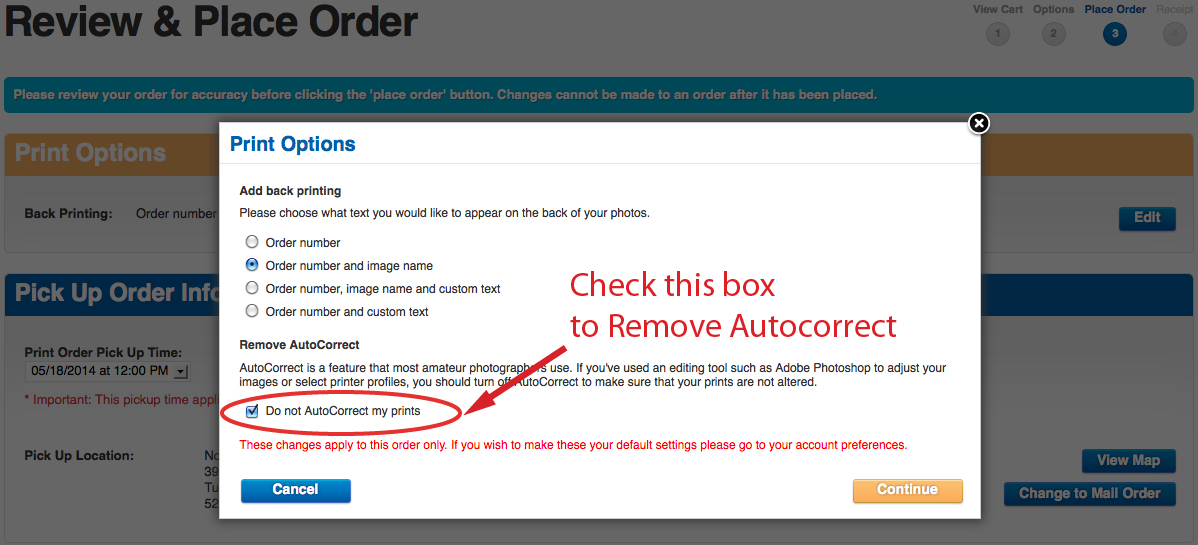 4. Once your order is placed, you can confirm that it worked on your receipt.

Ta da! You've just instantly improved the quality of your Costco prints.
How To Turn Off AutoCorrect Forever
The above directions are how to remove Autocorrect on a per-order basis. If you routinely edit your photos before uploading them, don't you think it would be nice to have your account set up to always print that way? Well guess what… you can!
Mouseover the "Hi, User" link on the top right to click on the dropdown option that says "My Account." This brings you to the Account Information page.
Click the second option in the left column, which is called Print Preferences. This will brings up your current default settings on the right column, then choose the blue button on the bottom right that says "Edit."

Here's where you chance your default print settings. Obviously, any of these can be changed on a per-order basis, but if you're in a hurry, it's so nice to have everything set up the way you  want it to work.
I keep my prints at 4×6, turn AutoCorrect off, and switch my default finish to lustre. The description on the back doesn't matter at all: my preference is to see the date printed and the file name if I would like to print additional copies.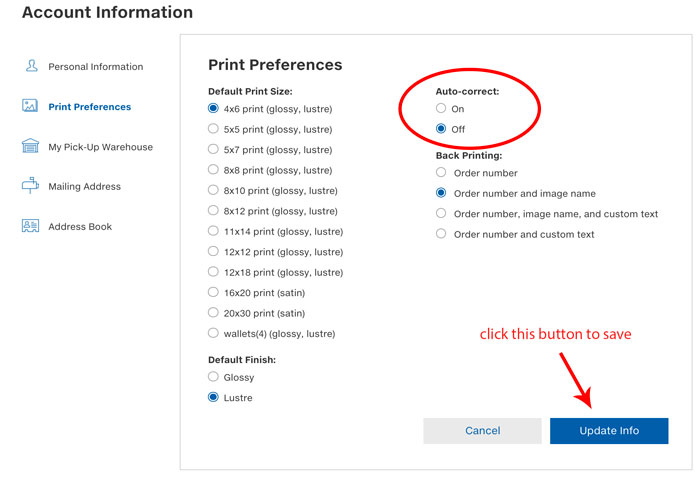 Save by clicking Update Info, and you're done. Now, every future order should have those options activated unless you change them for an individual order.
Hoorah! Your prints will all look better now. You might not notice a difference all the time, since it really depends on the picture, but rest assured that all your hard editing work isn't getting thrown out by a computer just doing its job. pCongratulations!
Pin Me to remember for later: