Ready for some less traditional Halloween options? Want a unique and clever costume for kids?
To help jump-start your brainstorming session, I've put together a few of my favorite unique kids Halloween costumes I've seen through the years. There are some great ideas here!
Clever and Unique Costumes for Kids
1. A Garbage Truck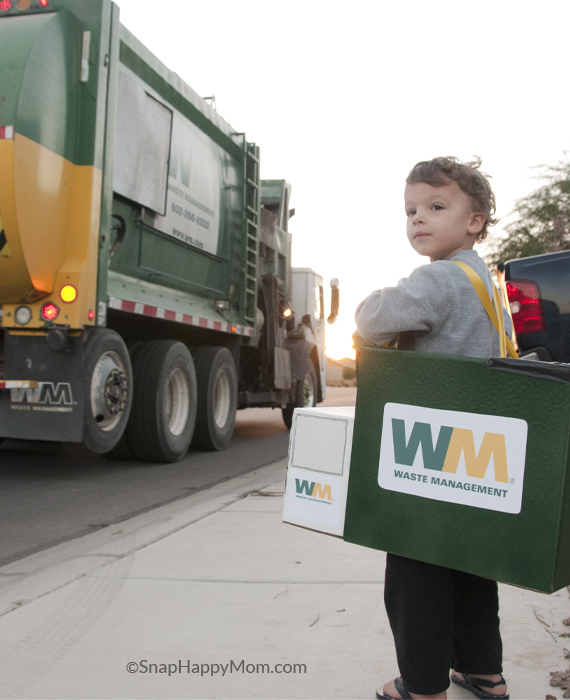 One year my son dressed up as a garbage truck. Yes, you read that right. Not a garbage man, but the garbage truck itself. It ended up being one of my favorite costumes, and he looked absolutely adorable.
2. A Chicken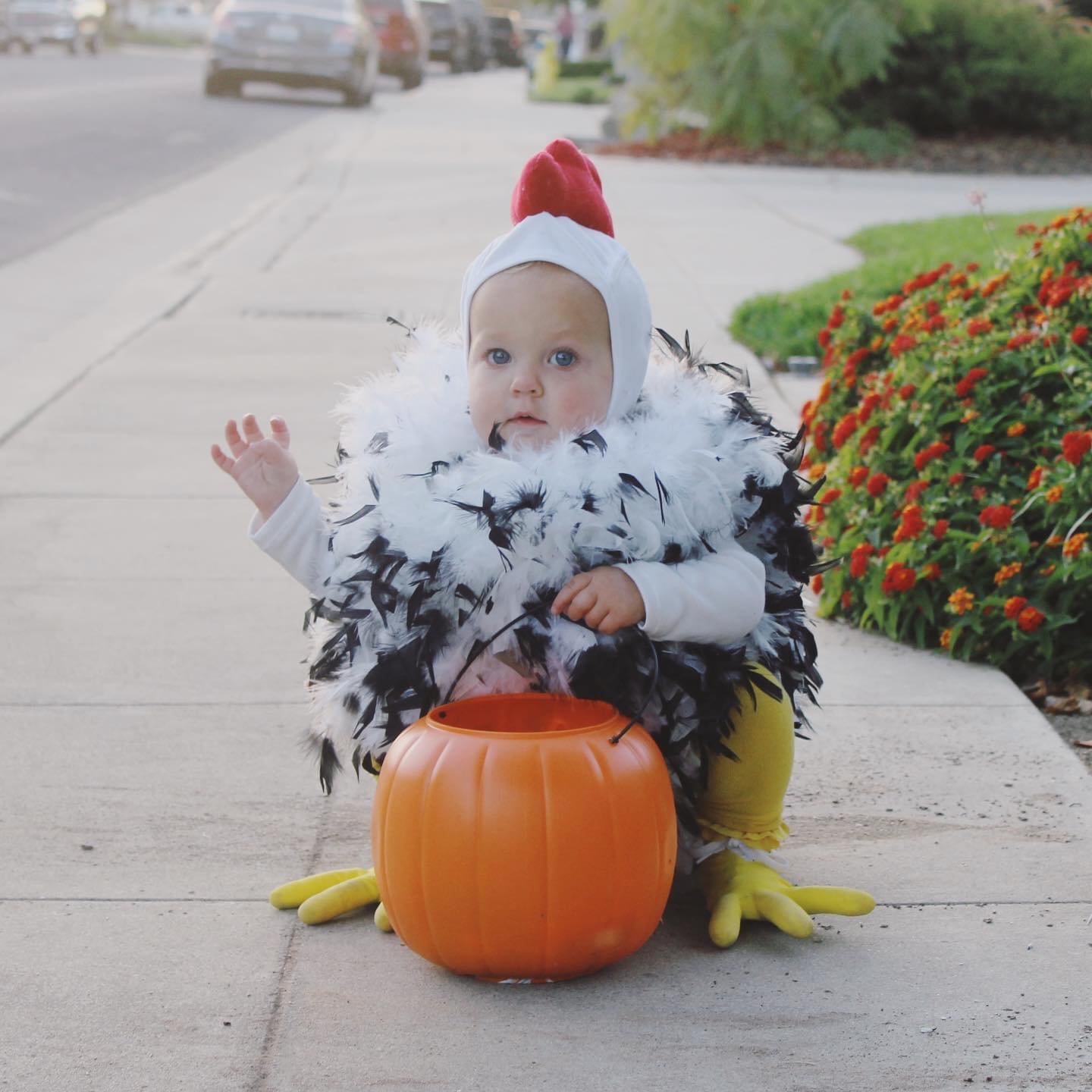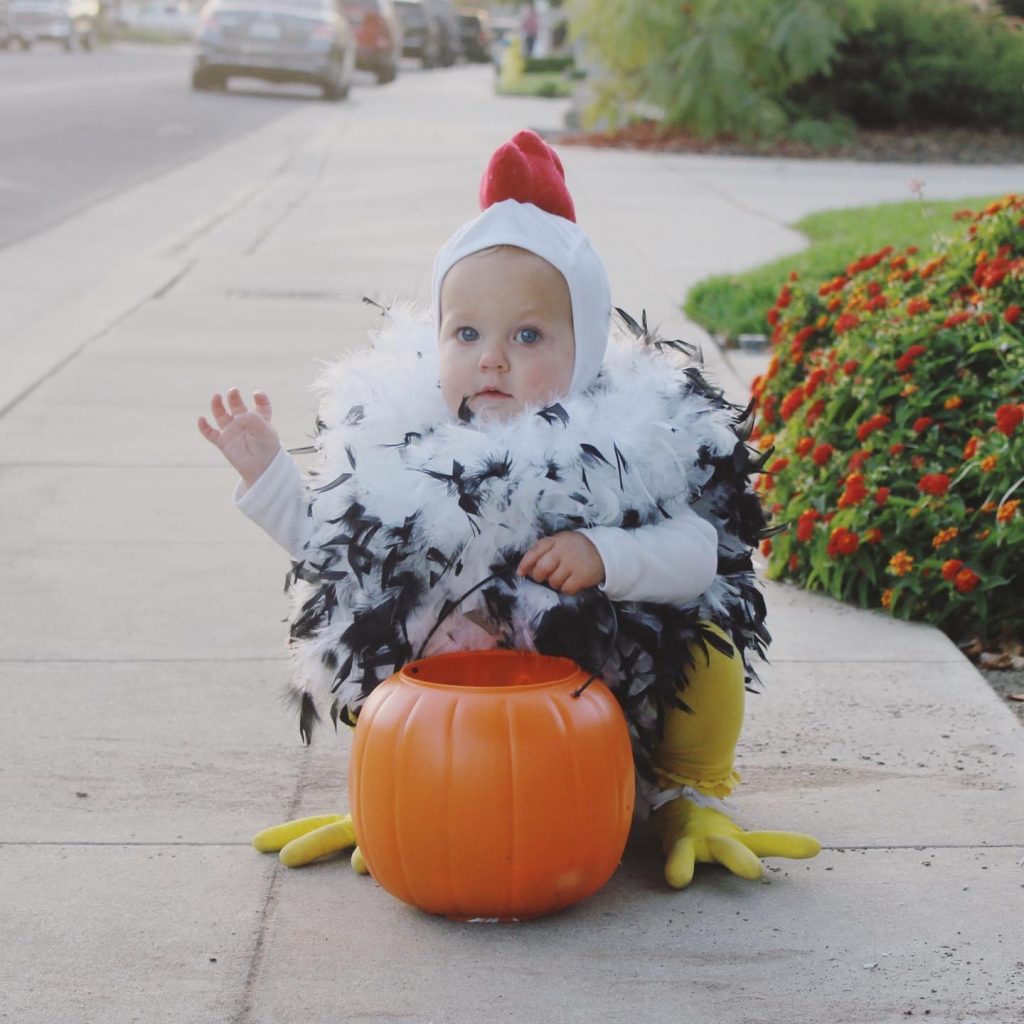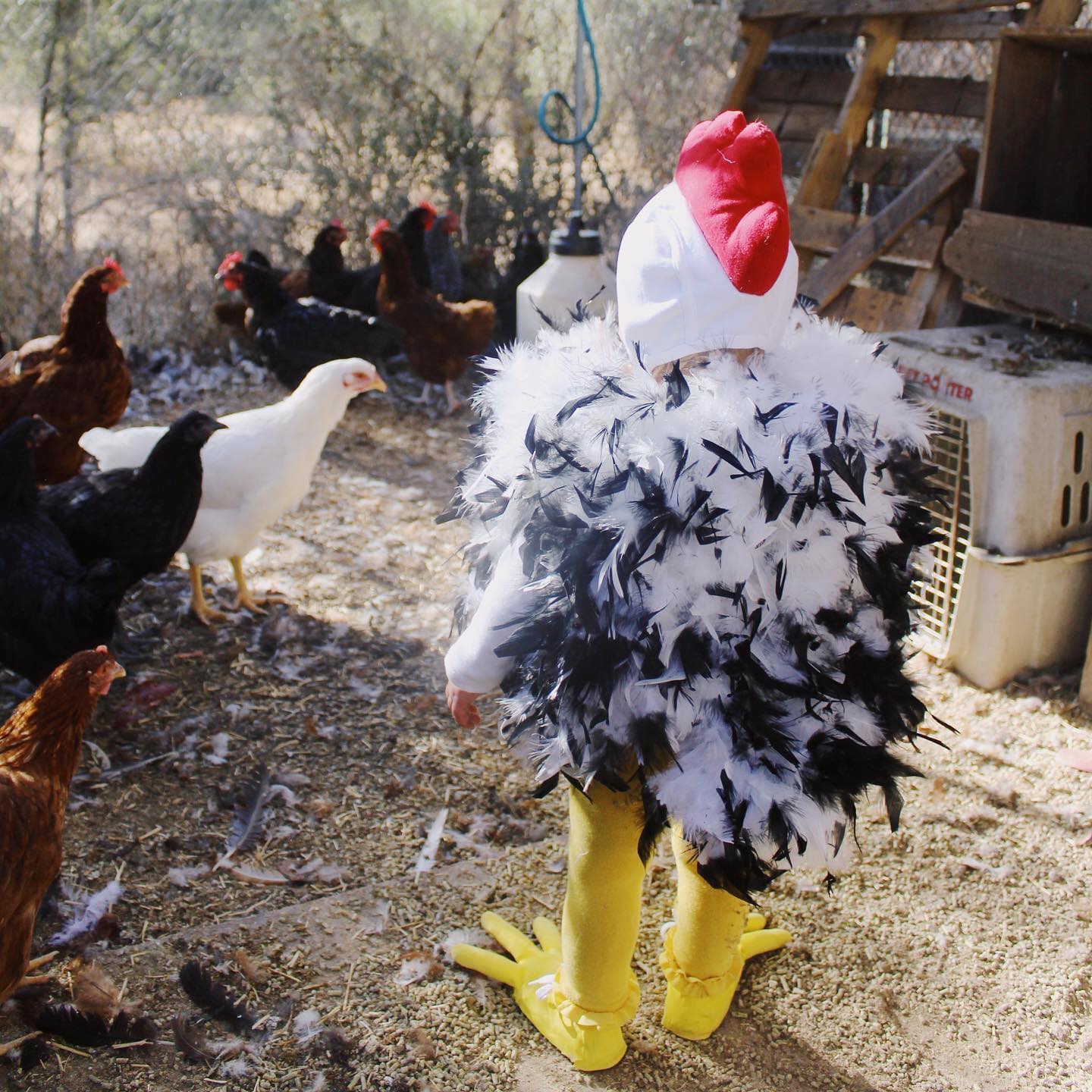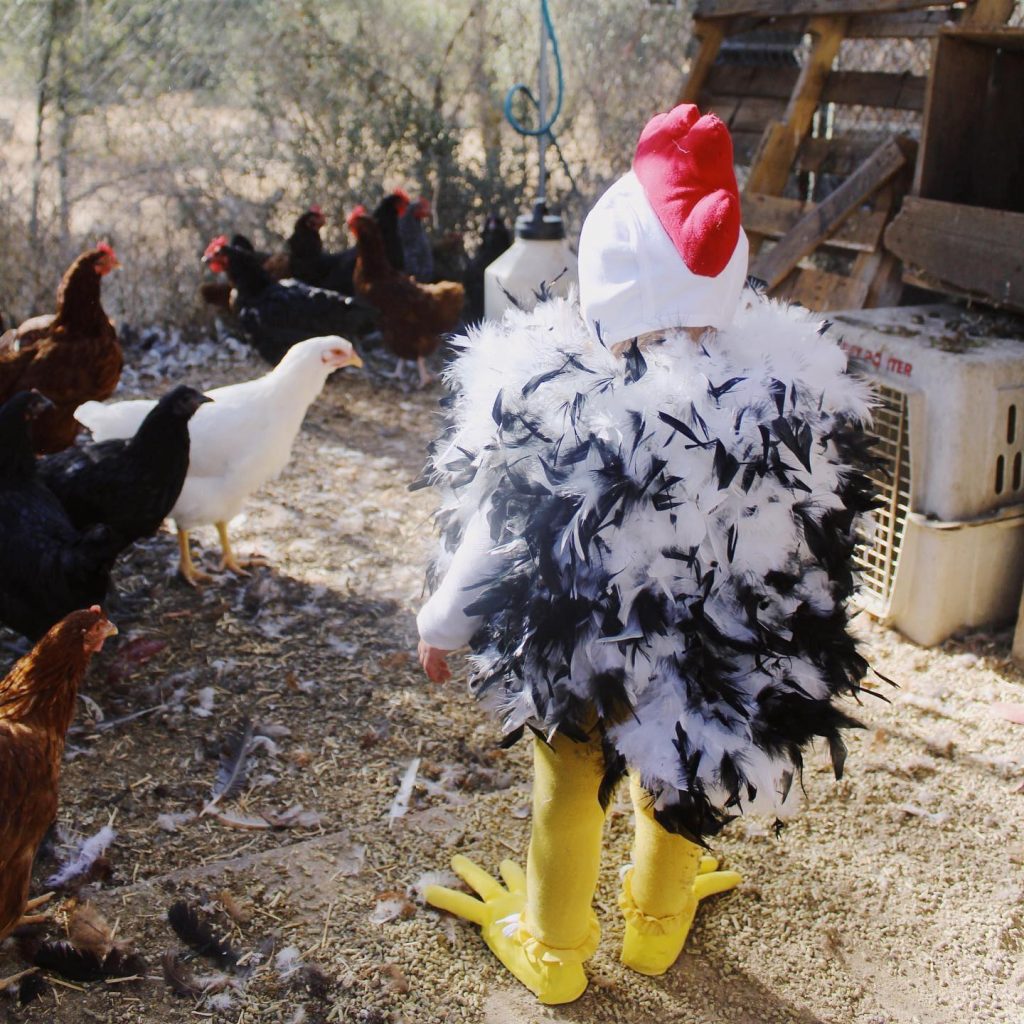 This fluffy chicken is just the cutest costume for a little one! You'll be clucking with delight at how sweet they look.
Picture provided by: @jendawnmiller
3. Nacho Libre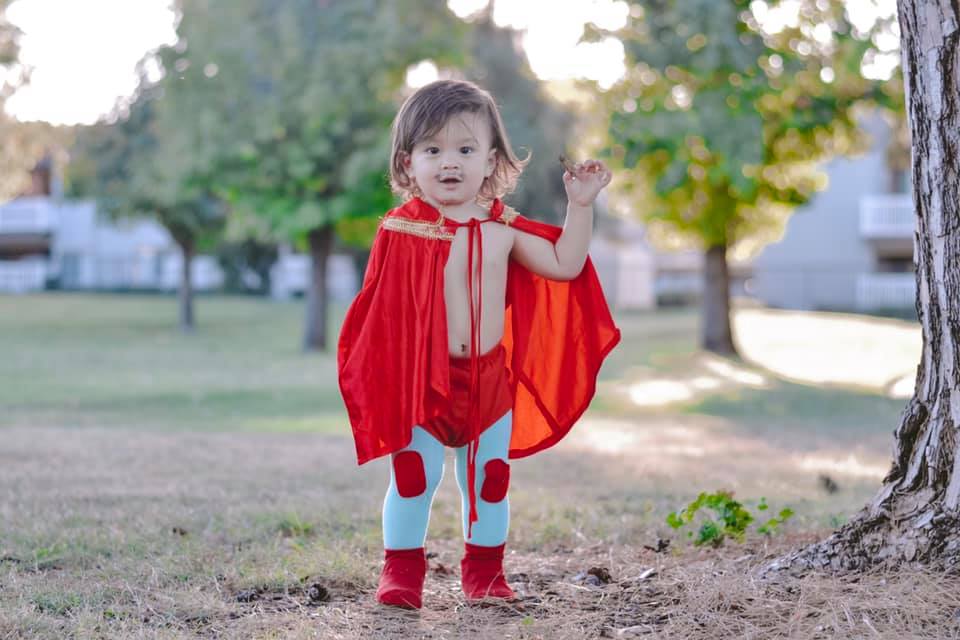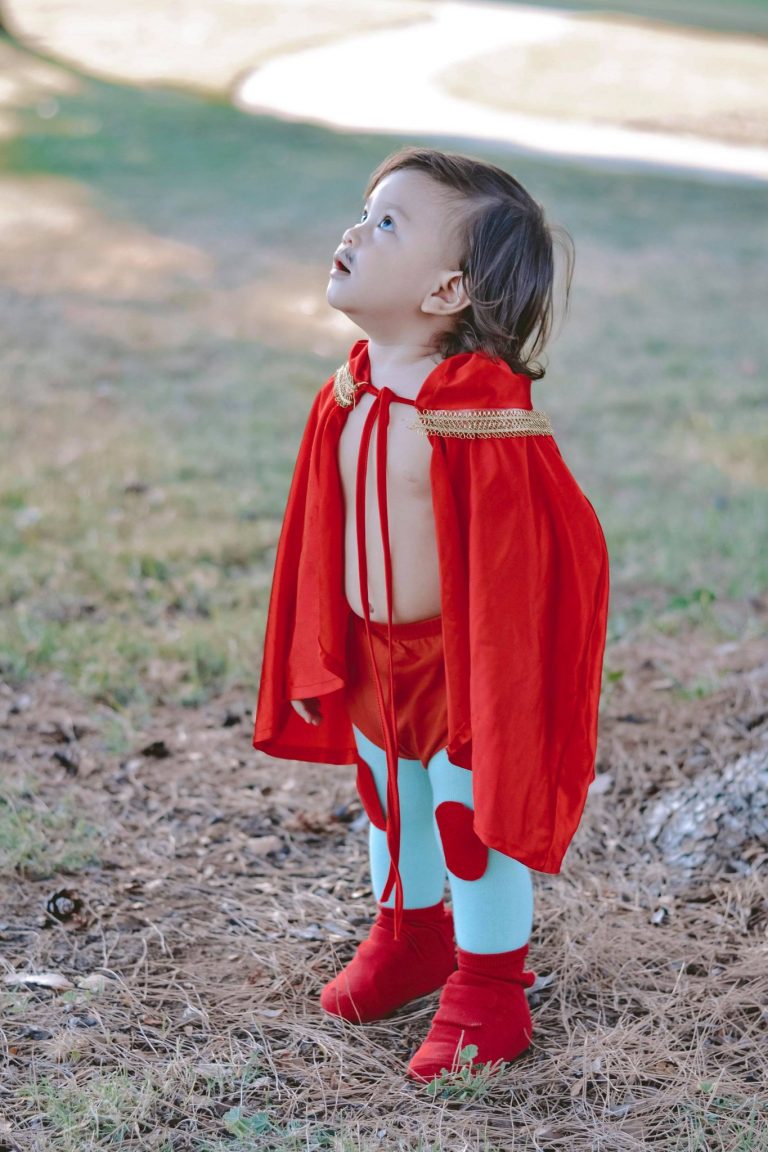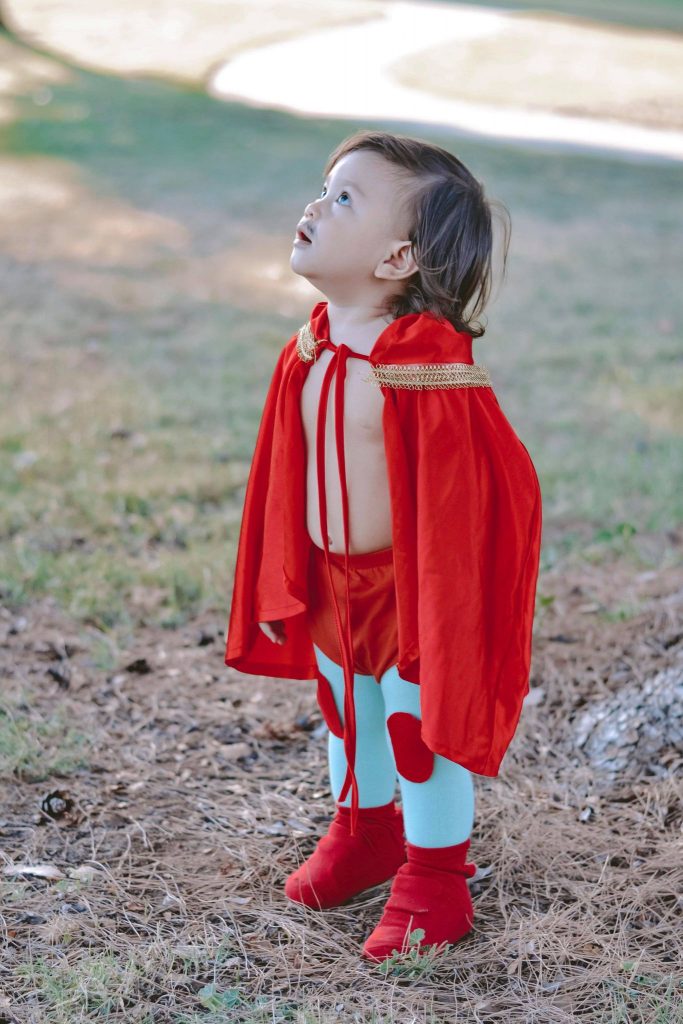 If your child has the right personality, then this costume will leave you laughing all night. Nacho Libre is a super unique costume for kids!
4. A Snail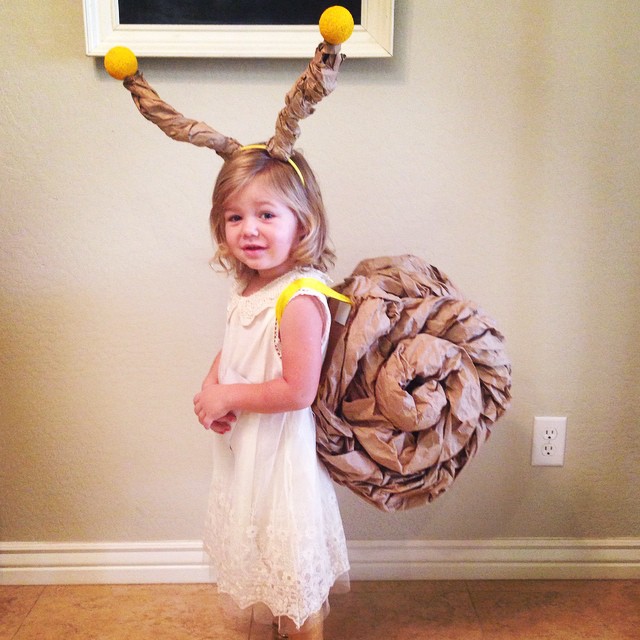 I'm sure when you think of cute animals your child can dress up as... snail probably isn't at the top of your list. But look how adorable this snail is! Plus, there shouldn't be too many snails gliding around your neighborhood if you're looking for a unique costume!
5. A Teddy Bear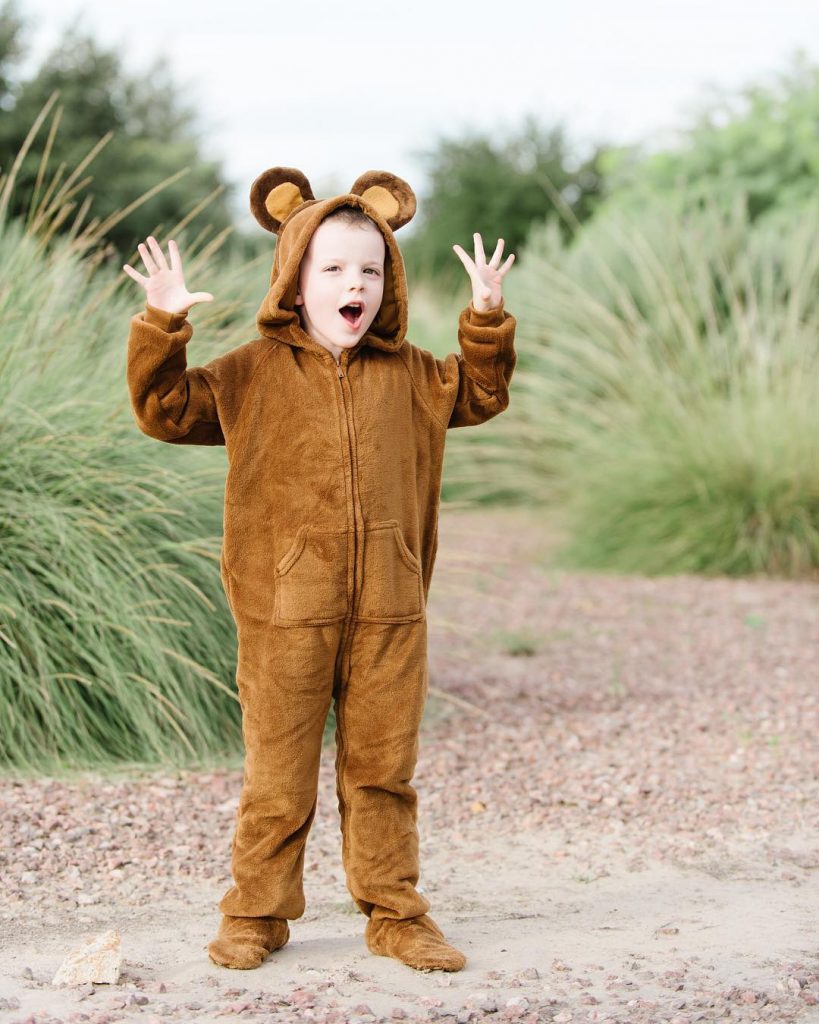 This sweet teddy bear outfit might be exactly what you need to offset all the scary stuff at Halloween. It's just these super-soft footie pajamas with some cheap bear ears on top! Bonus that your child can continue wearing those pjs all winter.
Seriously, bring on the teddy bear snuggles and that candy bowl.
6. A Cactus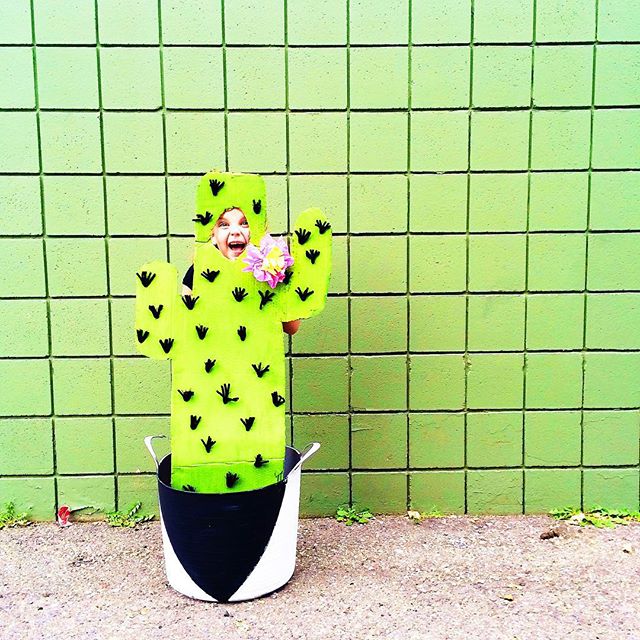 How many kids dress up as a potted plant for Halloween? Not many. A cactus costume (made fairly easily from a large piece of sturdy cardboard) makes for a super unique kids costume that will definitely stand out in a good way.
picture provided by @breejohnsonphoto
7. A Little Lumberjack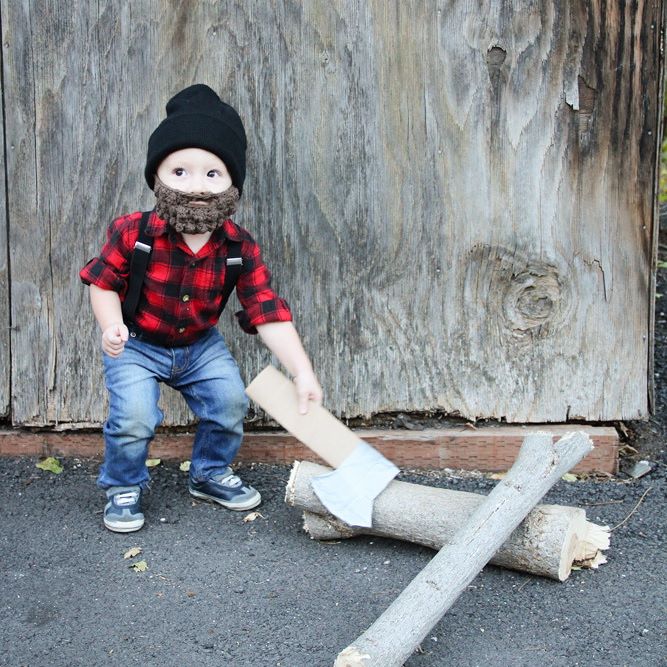 I love this picture of this cute little lumberjack. All you need is flannel, jeans, and suspenders, plus an easily constructed hand-made ax.
If you can, add a beanie with a crocheted beard to complete the look... but no promises that your little one will actually keep it on!
8. Toy Story Alien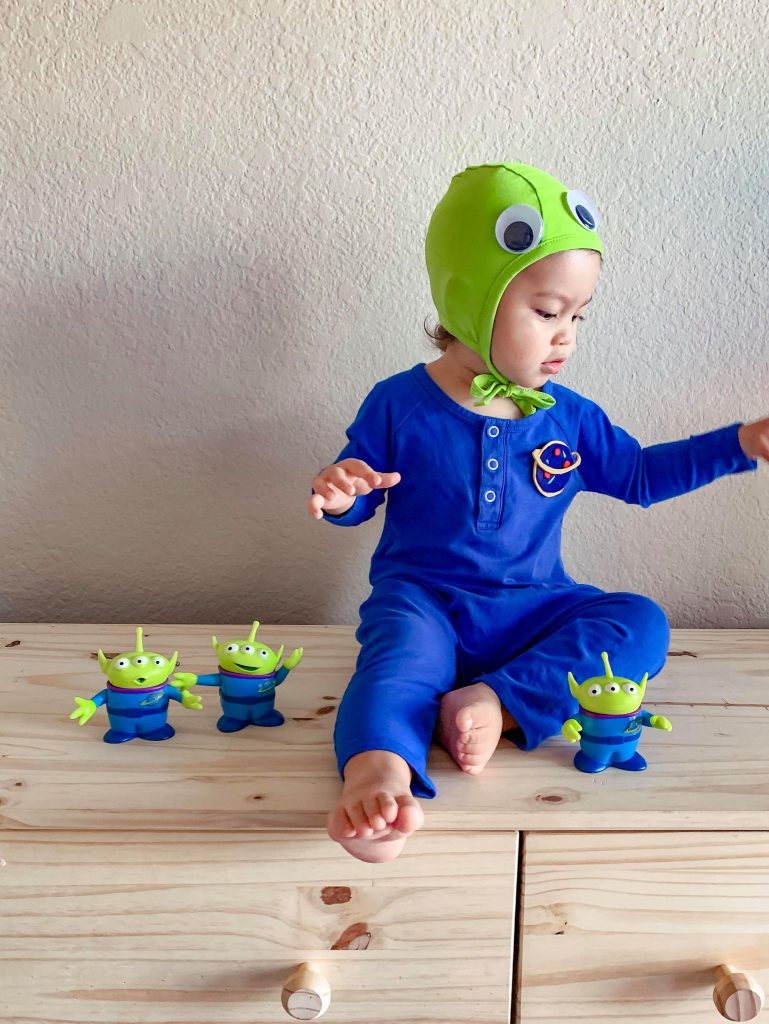 This little alien costume is super easy and fun for all Toy Story fans. Bring us to your master!
9. A Cute Little Strawberry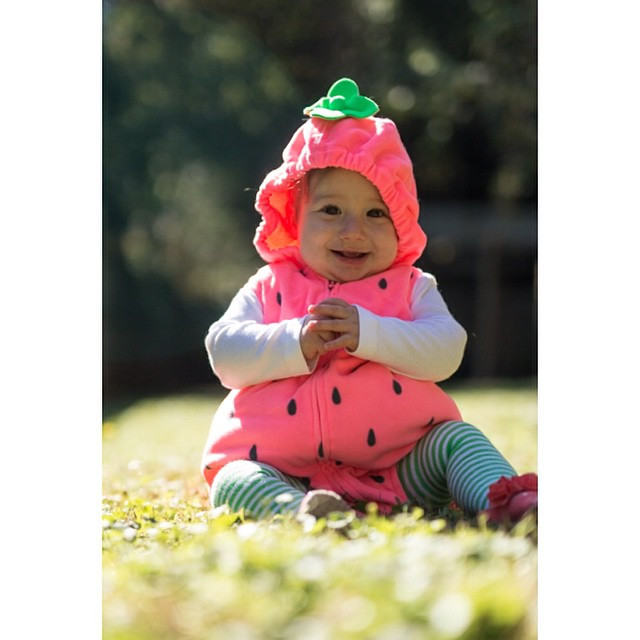 You can never go wrong with fruit. It's a pretty simple costume, but who doesn't love a cute baby dressed up like a sweet fruit?
10. A Pineapple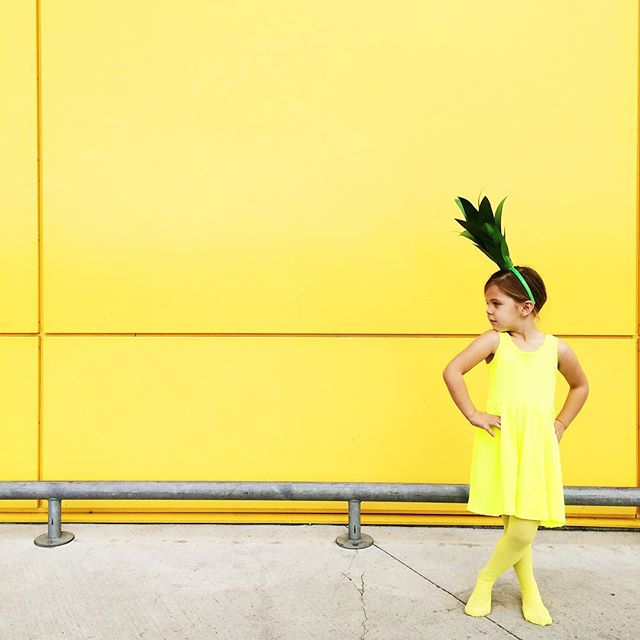 We've already established that kids dressed up as fruits are adorable, right? Good. Now, look at this pineapple. This is a super easy costume... you basically just need all yellow clothes and a green headband that looks like the top of a pineapple. Voila! A perfect costume. The sassy pose is optional!
picture provided by @breejohnsonphoto
11. Ursula (or any other Disney villain)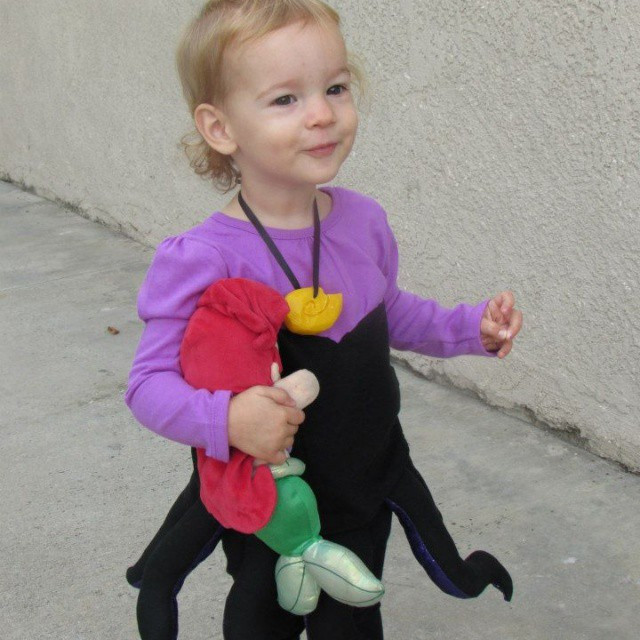 Why should princesses get all the love? Dressing up as a villain is way more fun! Check out this adorable Ursula - though you could also find or make costumes for other villains like Maleficent, Hades, Jafar, or countless others.
12. A Scuba Diver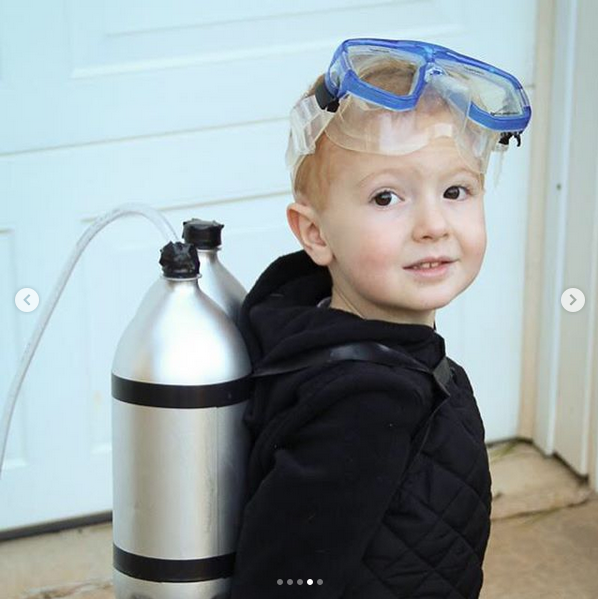 I love this idea! Just paint some empty plastic soda bottles and tape them together, and you've got a homemade scuba tank! Your kid will love "swimming" through the neighborhood on Halloween.
13. Yoda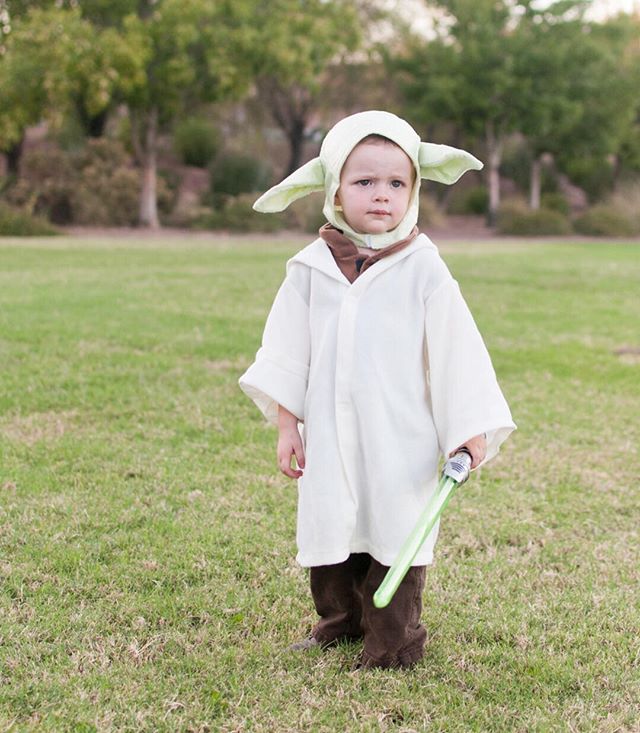 Okay, okay - so Star Wars isn't super unique, but most kids like to dress up as Jedi Knights, Darth Vader, or Stormtroopers over other lovable characters like Yoda. Plus, what's cuter than a perplexed baby Yoda?
14. Amelia Earhart and Plane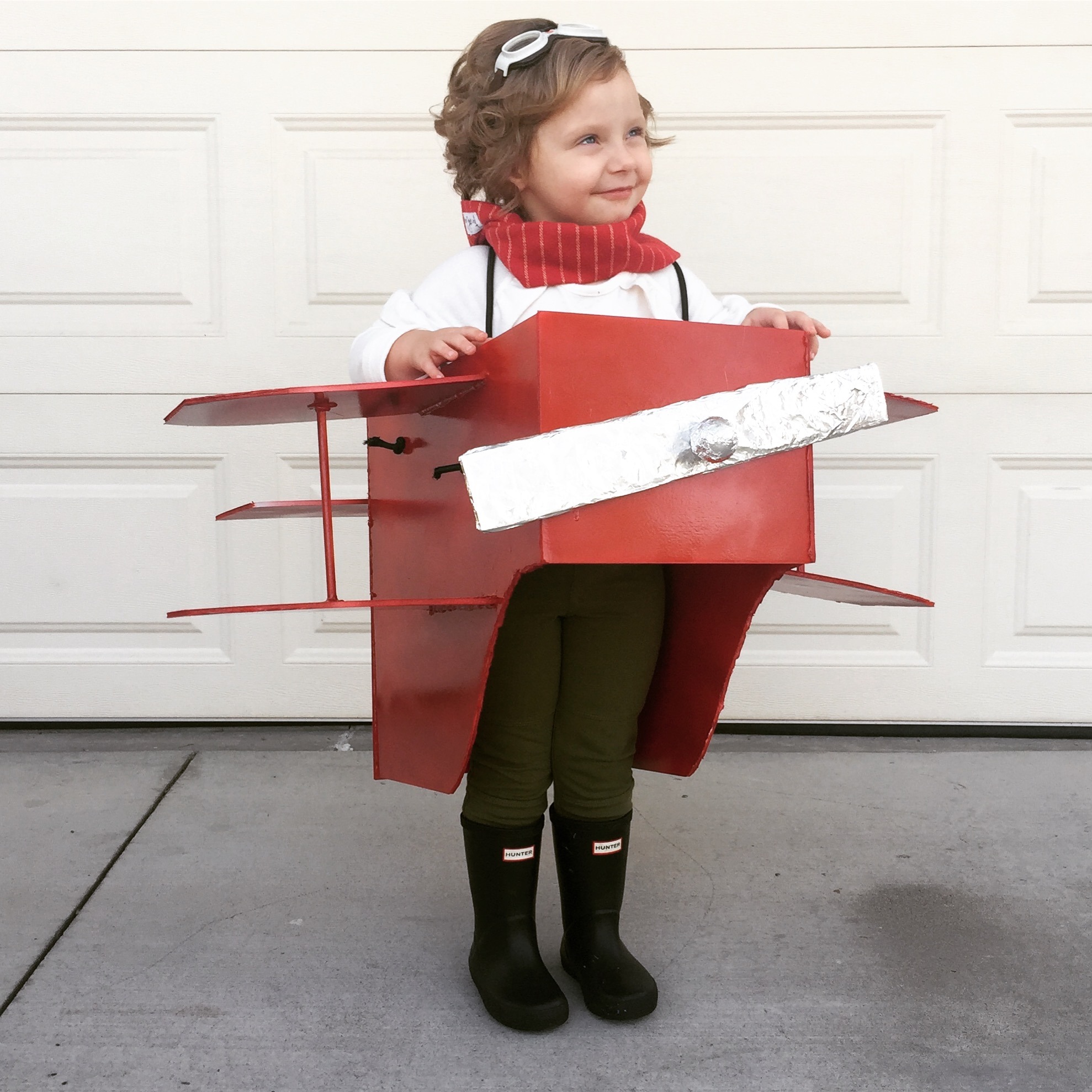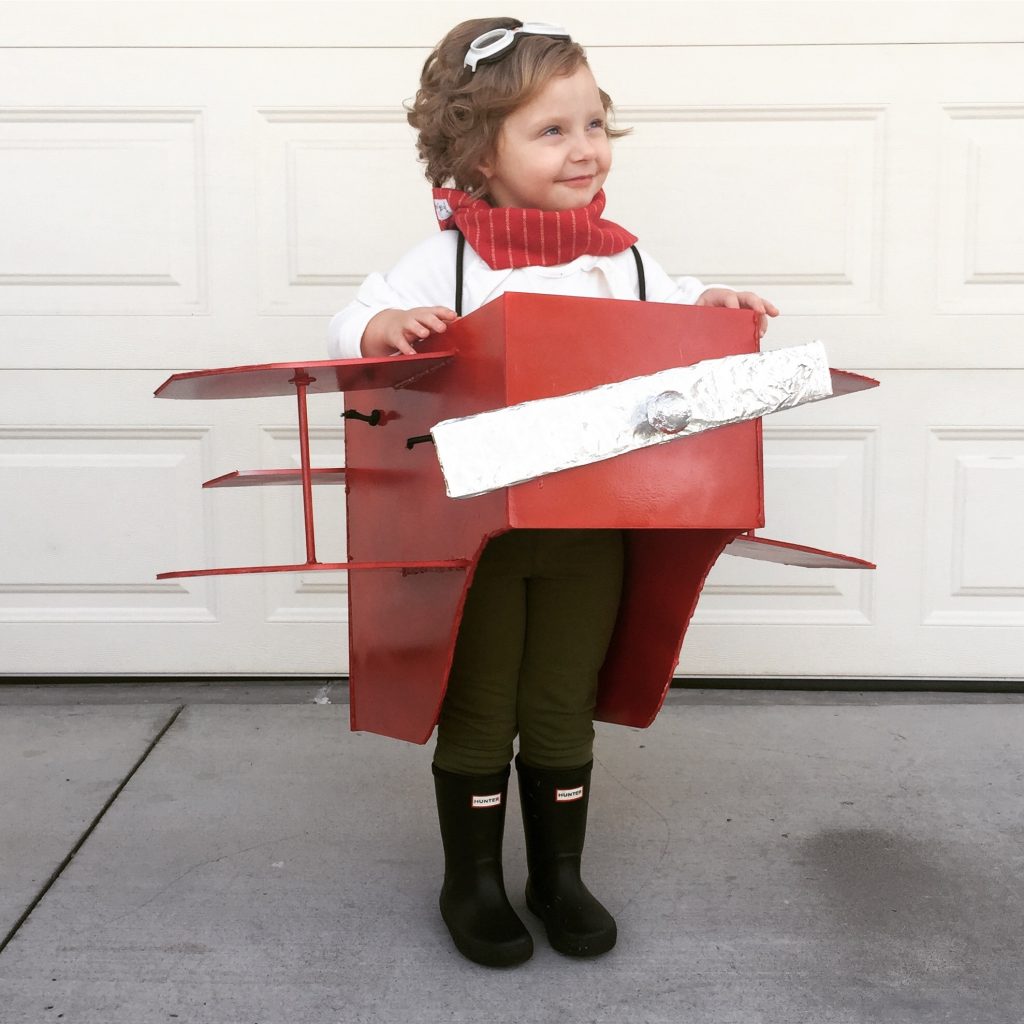 Does your little one have big aspirations? Give her the wings with this sweet Amelia Earhart outfit and her very own plane!
15. A Unicorn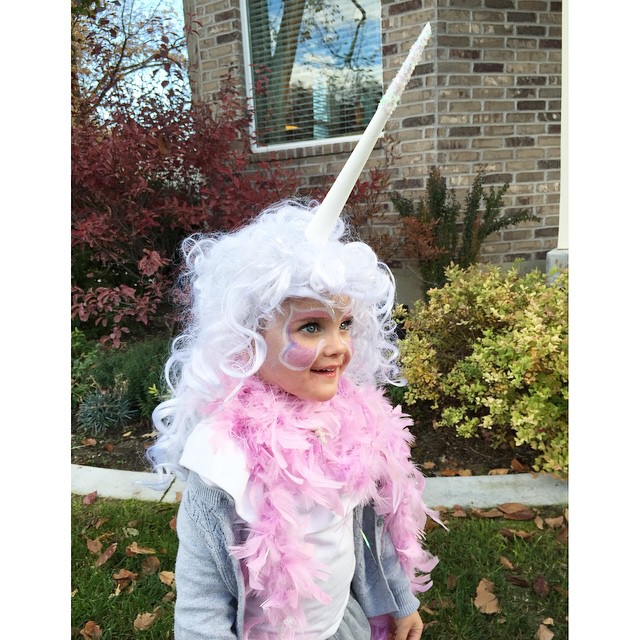 Kids LOVE unicorns, so I'm sure this costume would be a hit. You just need a wig for that luxurious unicorn mane, a horn headband, and a sweatsuit. And you can add some pretty face paint for good measure.
16. A Mermaid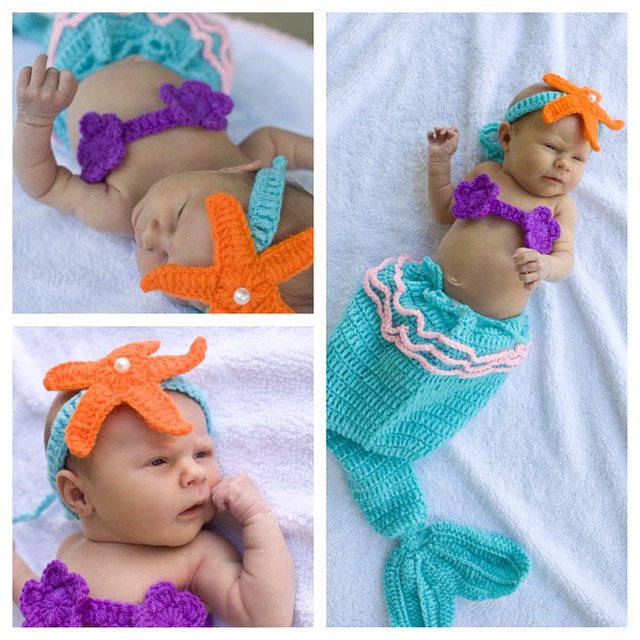 If a unicorn isn't your style, try a different mythological creature! Mermaids are the obvious next choice.
Although a baby is shown, this works for many ages! There are a few ways to do a mermaid costume, so just find the one that works best for you.
17. Madeline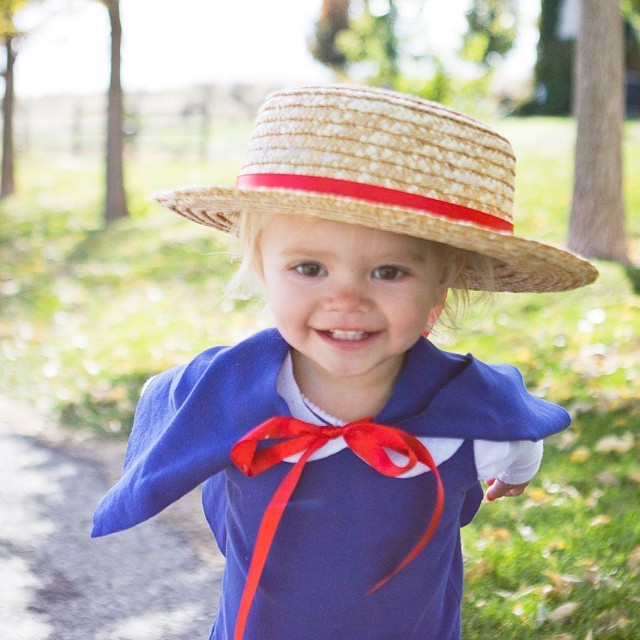 Remember Madeline? Who didn't love reading about all of her adventures at boarding school (or watching them on the TV series)? This is an adorable costume for a little girl. You just need a blue dress, a hat, and a little blue cape if you can find one.
Picture provided by @alexazurcher
18. A Gumball Machine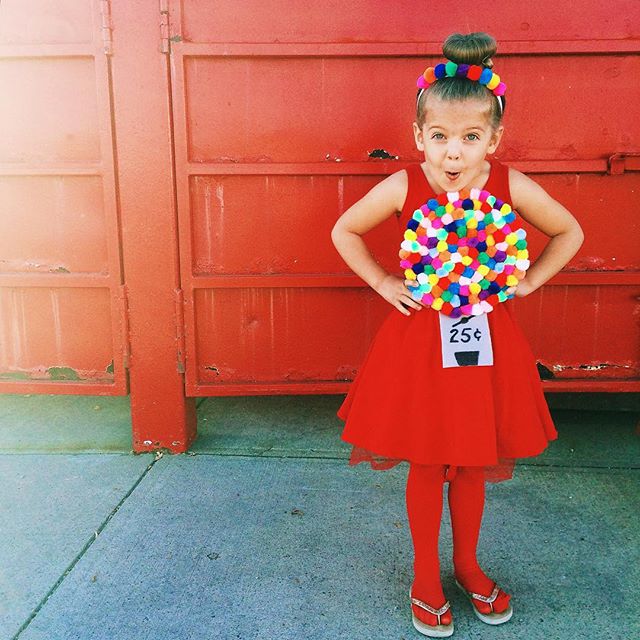 I love this idea! For this vintage gumball machine, just get a solid red outfit, and make the "gumball" top with colorful pompoms. How fun! (Real gumballs not included.)
picture provided by @breejohnsonphoto
19. Cotton Candy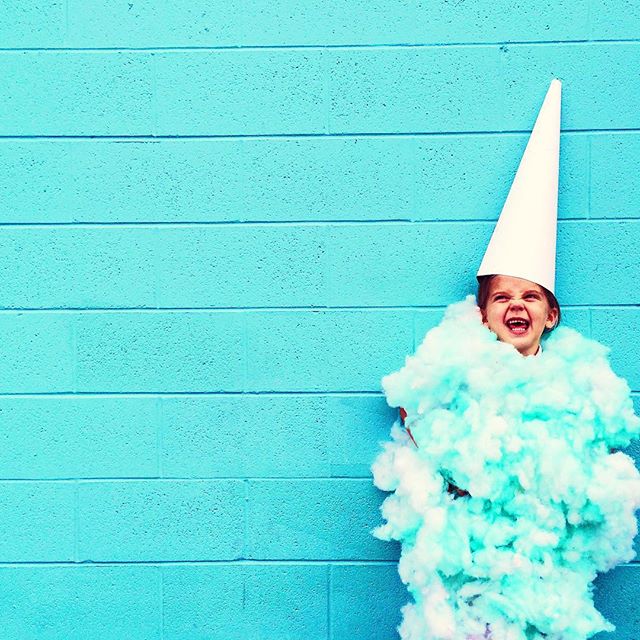 Not a fan of gumballs? No problem. How about some cotton candy to satisfy that sweet tooth? Just use some polyester filling and glue it to a top and some leggings for the body, and add a cone hat to complete the look.
Picture credit: @breejohnsonphoto
20. A Tiger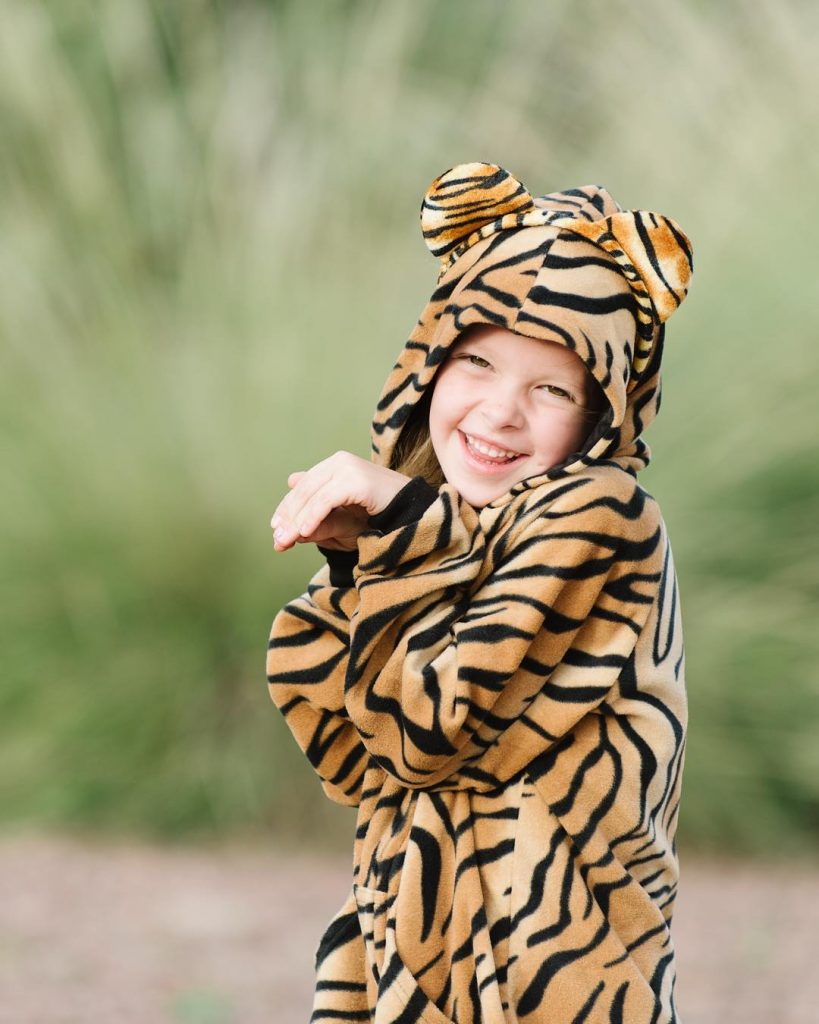 Does your child want comfortable and easy? Hooded pajamas are the answer!
Pajamas double as a costume you can wear all winter long. If your child has sensory issues or hates scratchy tags this brand is fantastic: these ones come pre-striped for tiger (no longer availabe, although there is a cheetah version instead).
Just add an ears & tail kit from Amazon and you're done.
21. A Donut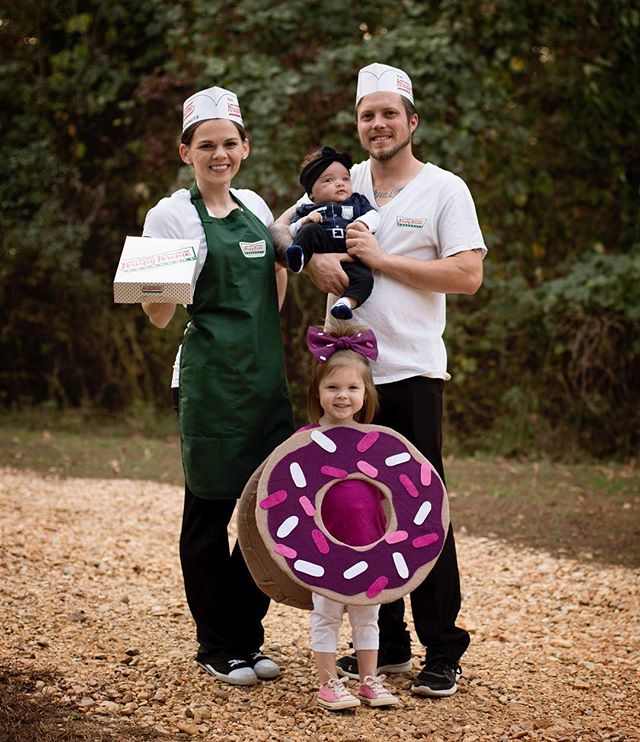 A whole Krispy Kreme family is a great group costume, but if you're looking for just one costume, a donut is a great choice. Use some cardboard and felt to easily make a donut costume, and you're all set!
Photo provided by @courtneyhollowell
22. A Pancake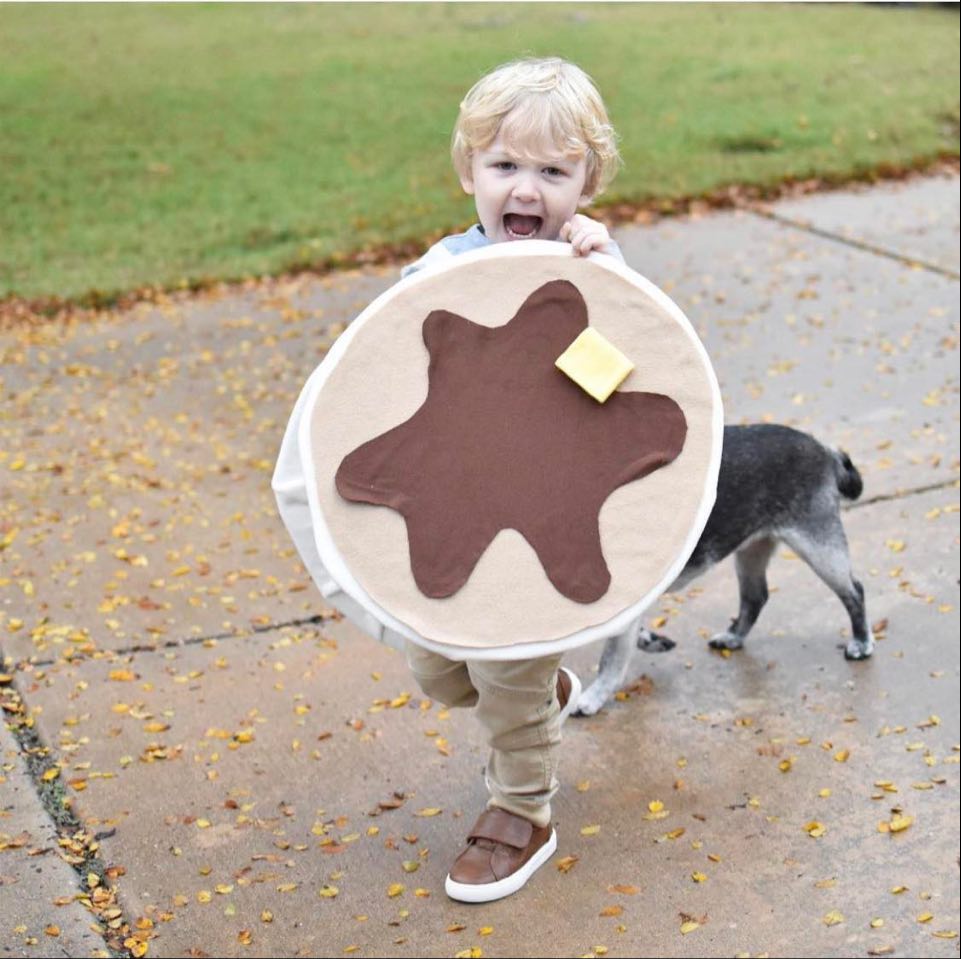 Want something clever and unique? Try being a pancake! There's lots of ideas for how to DIY this option on Google.
Picture provided by @laura_lape
23. Washer & Dryer
Got some cardboard? Whip up this washer & dryer set for an easy costume! It's perfect for a sibling duo, and definitely clever.
There you go - a bunch of unique kids costumes for Halloween this year! Which costume is your favorite?
---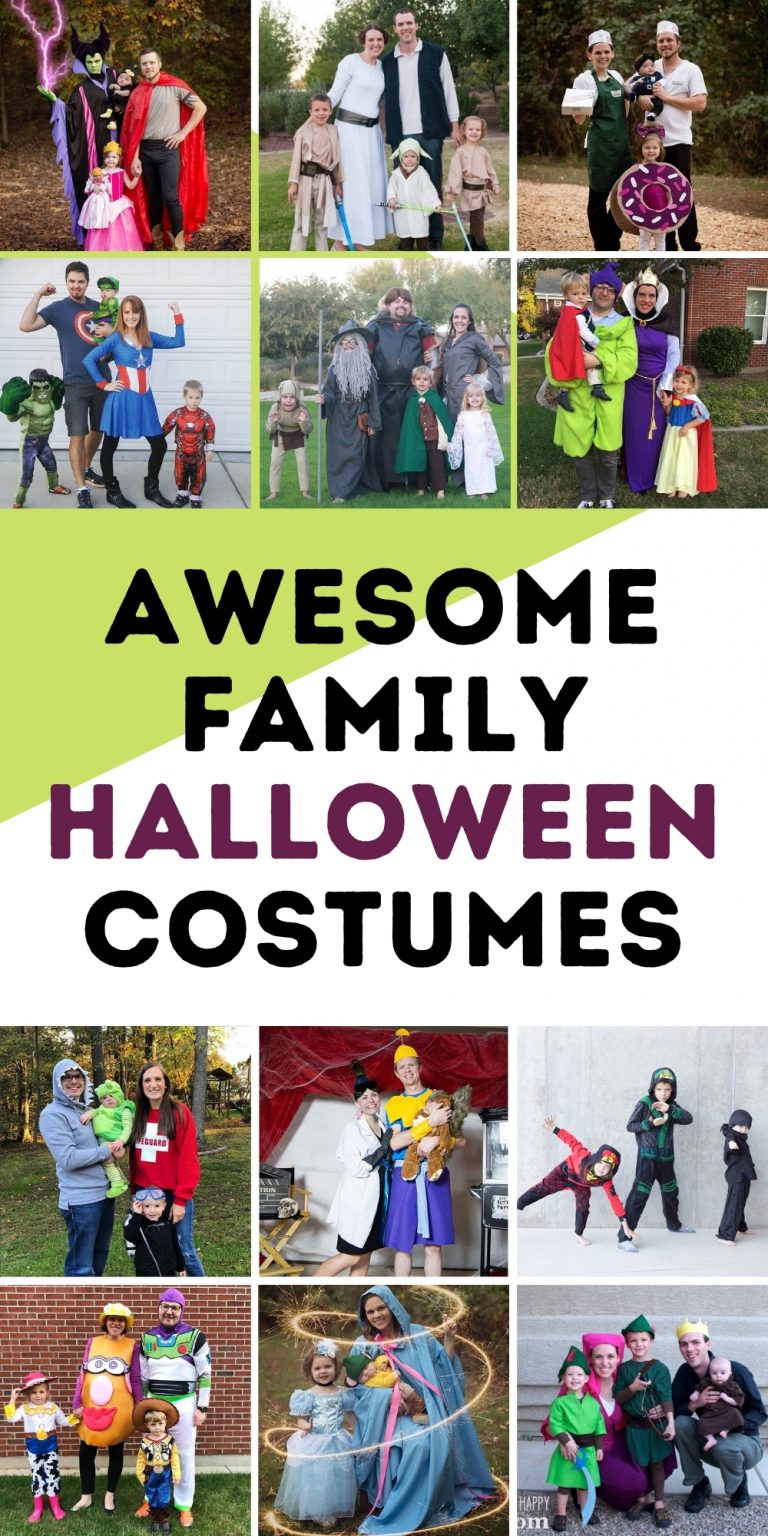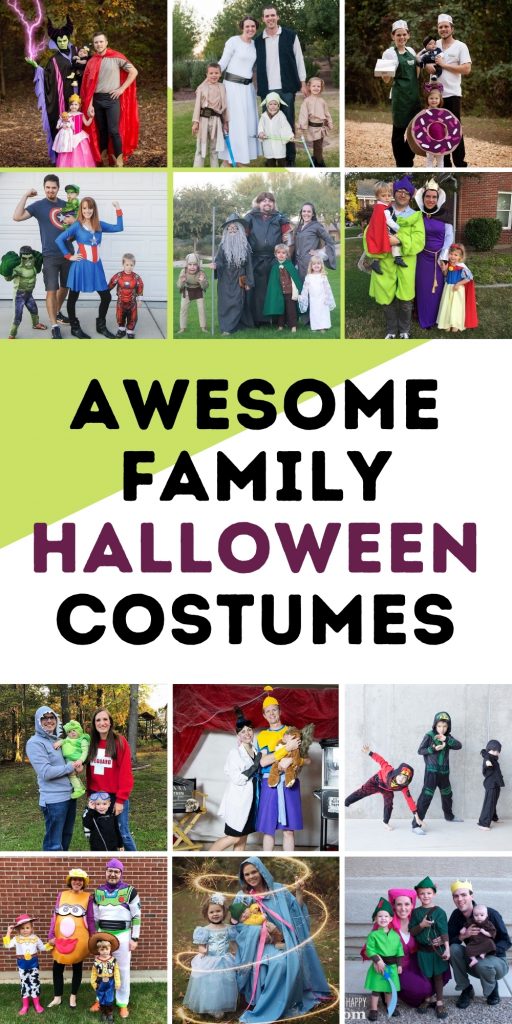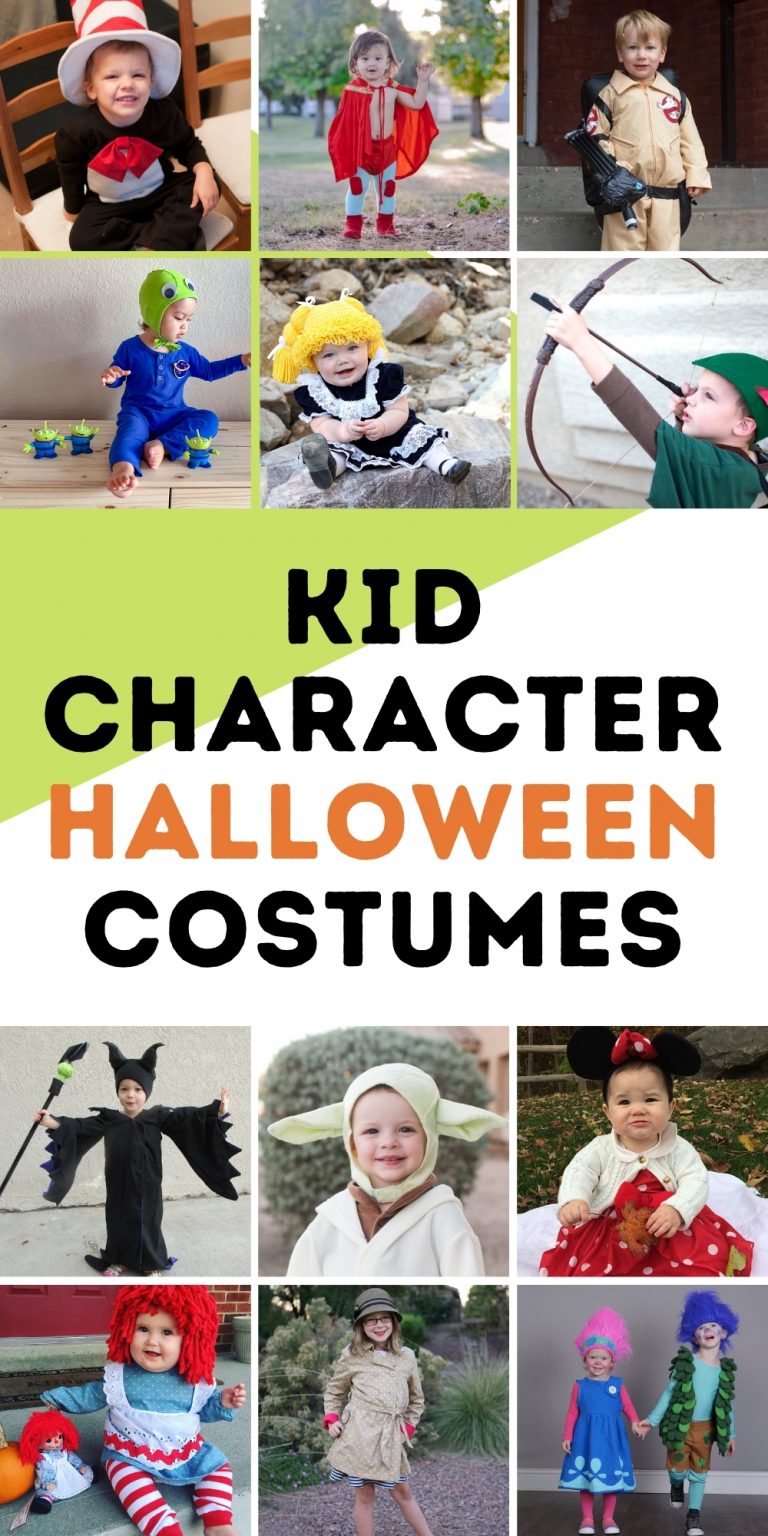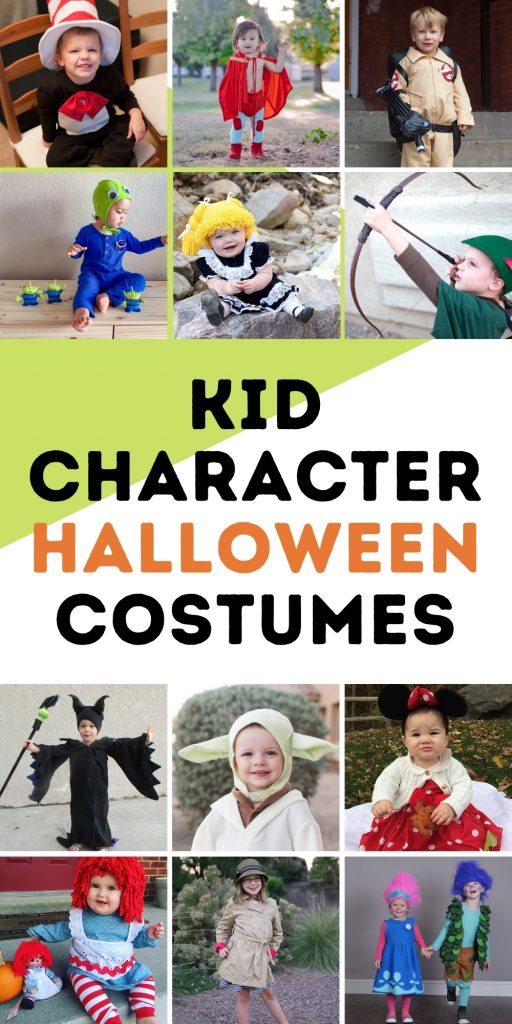 Want some more ideas?
Click here for 21 Family Halloween Costumes For this year, or try Character Costume Ideas for Kids!