I love pretty office supplies and paper goods! There's just something so nice about having beautiful things on your desk and as part of your decor.
They make easy gifts too because everyone can use some cute stationery or a new notebook!
So whether you're shopping for a photographer or just a mom who loves pretty things, these camera-themed gifts are sure to hit the spot!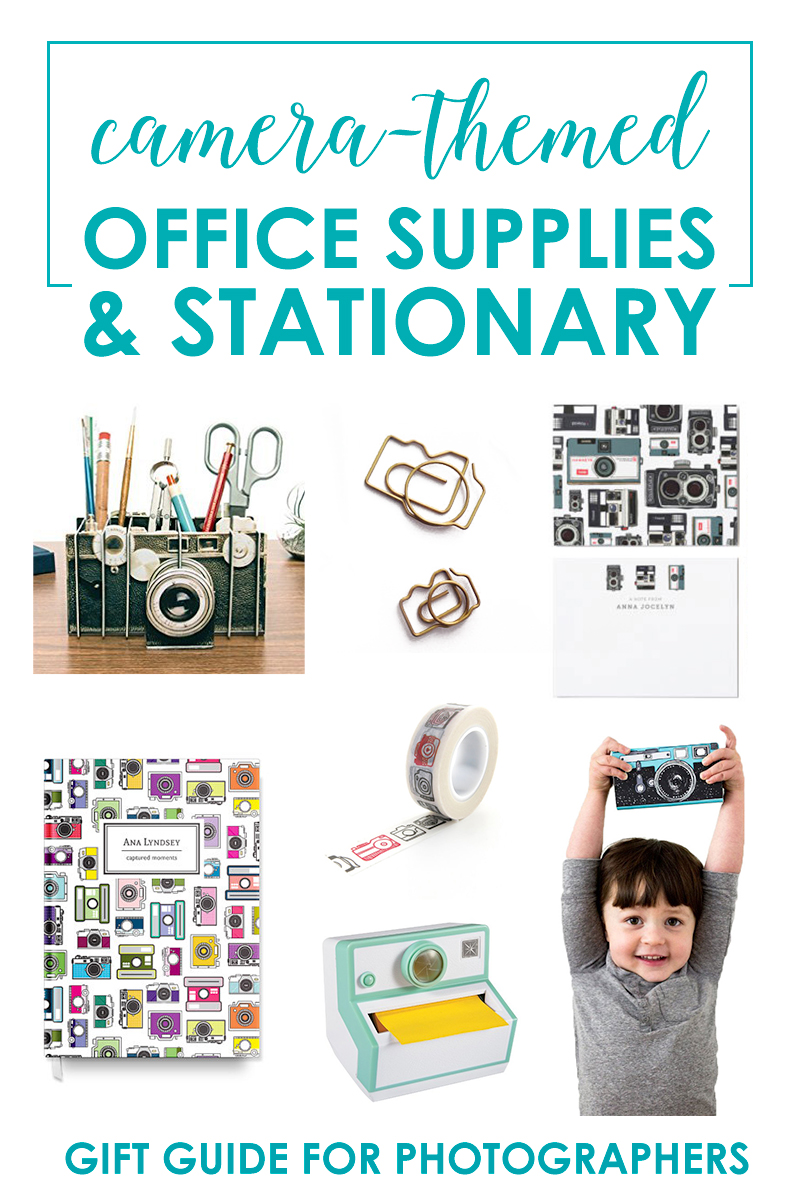 This post includes affiliate links, which means Snap Happy Mom may earn a small commission on your purchases.
---
Office Supplies
A cute mint and white dispenser for your post-it notes!
These camera-shaped paper clips are so adorable! These make a great addition to your planner or as a cute little thank you gift.
This pencil sharpener is so cute! It's a model of the old twin-lens Kikkerland cameras. Adorable on your desk or shelf!
Washi tape is one of the office supplies that makes it fun to decorate everything! I found a couple of different camera themed washi tapes, but I find they go out of stock quickly, so you may want to just search Etsy for washi tape and see what comes up in the US!
---
Notebooks & Journals
This lined journal is perfect for a travel notebook or photography journal - the old black and white cameras on the front are so interesting!
You can have a custom name and byline printed on this cute notebook for a friend. I love all the fun colors on this one!
The front of this thin journal says "It's not what you look at that matters, it's what you see." The inside also has lots of quotes from other famous photographers!
This is a set of 3 mini notebooks, all with vintage-style covers. There's a camera, a telephone, and a typewriter - might hit the spot for someone who loves vintage things!.
---
Stationary & Note Cards
Caravan Shoppe is one of my favorite places to go for fun illustrations - and they're offering this printable card file for free! Cute and easy to print at home in a pinch.
Custom notecards? So cute! These cards would be great to buy for yourself or to give a friend who loves cameras.
This custom stationery set has a journal, notecards, and personalized flat cards, all in a bag for gift-giving! You can also order each item by itself instead of in a set.
If you just need one card for a special photographer in your life, this is the one! It comes in white or kraft, and with a handful of multi-colored hearts to stick on the camera and more to use as confetti. I would love to get a card like this from a client, with a heartfelt note.
Here's a notepad you can customize with a name! This would work great for a busy mom with a photography business to keep handy.
This is a set of 20 pretty cards with vintage polaroid pictures on the front, along with some space to write inside. I think anyone would appreciate these cards, photographer or not!
These whimsical cards have such a fun illustration on top. Cute, fun, and blank inside... I'd say they're perfect!
---
Crafting With Paper
What in fun concept! This vintage-inspired camera is actually made out of stamped cardboard pieces that you assemble yourself! The unique construction leaves plenty of spaces to organize your pens and pencils on your desk.
These intricate paper cameras are so unique! I had to include them here because I'm always a fan of pretty things you can make with paper. There's a pretty yellow one here, and a red one too, and you can even slide a photo into a slot in the lens to display!
This is one of my favorite shops, and one of the best art projects with kids! It's an instant download with tons of options: there's full-color printables or B/W for kids to color in. You can fold them into boxes, or mod podge them onto the woodblocks for a toy. Plus, there are tons of different camera options!
---
Don't office supplies make you happy? Me too!
Pin it to find later: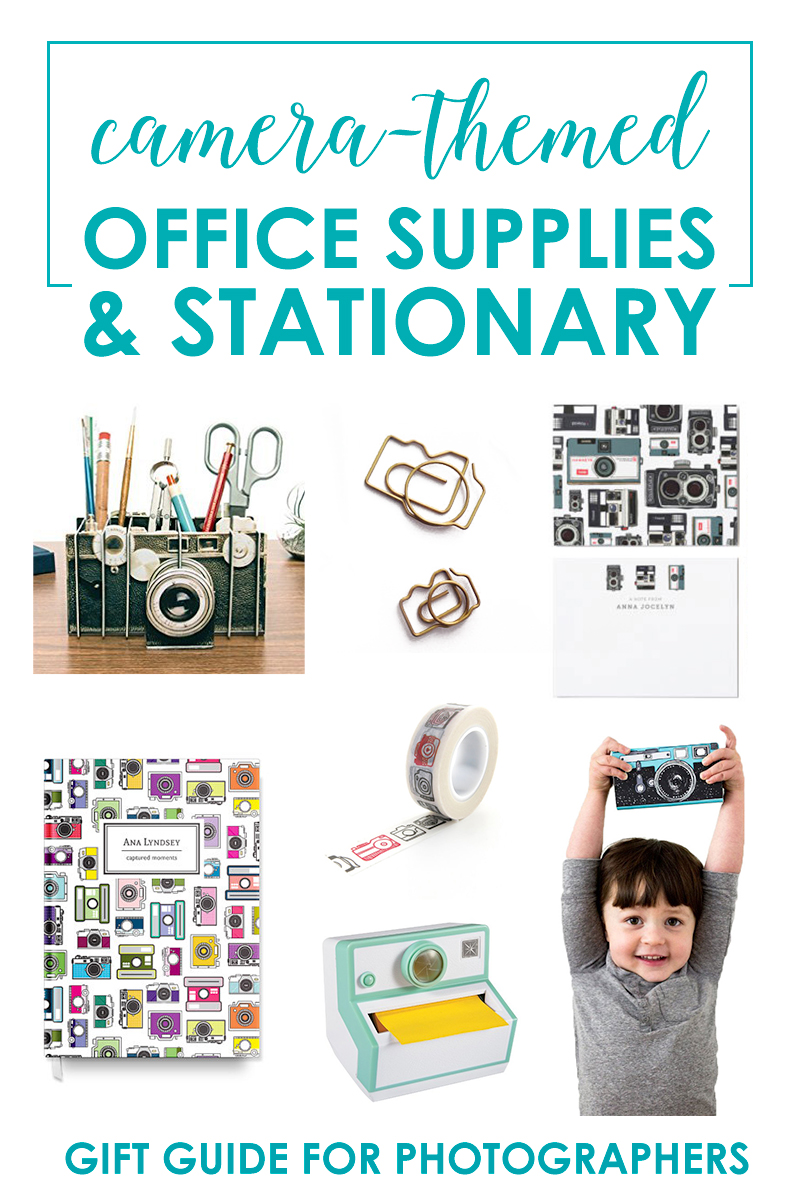 And you should definitely check out the other gift guides in my Ultimate Gift Guide For Photographers and Moms!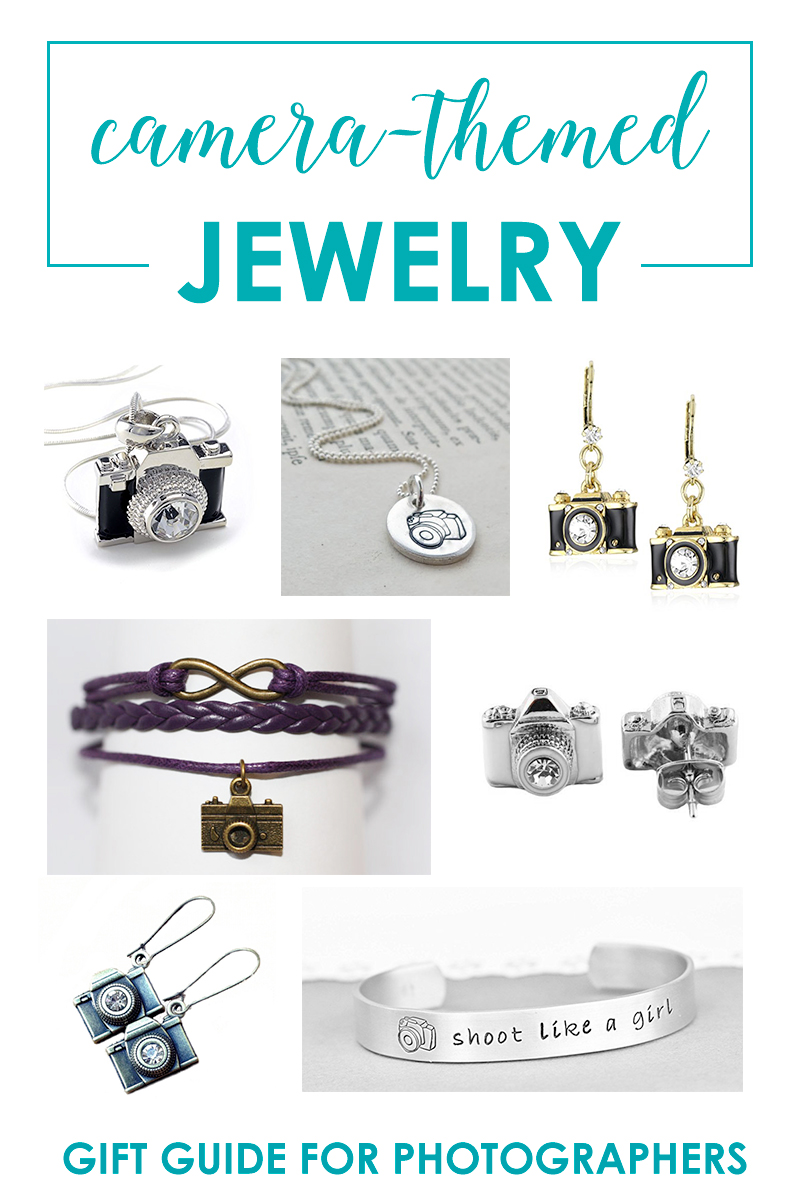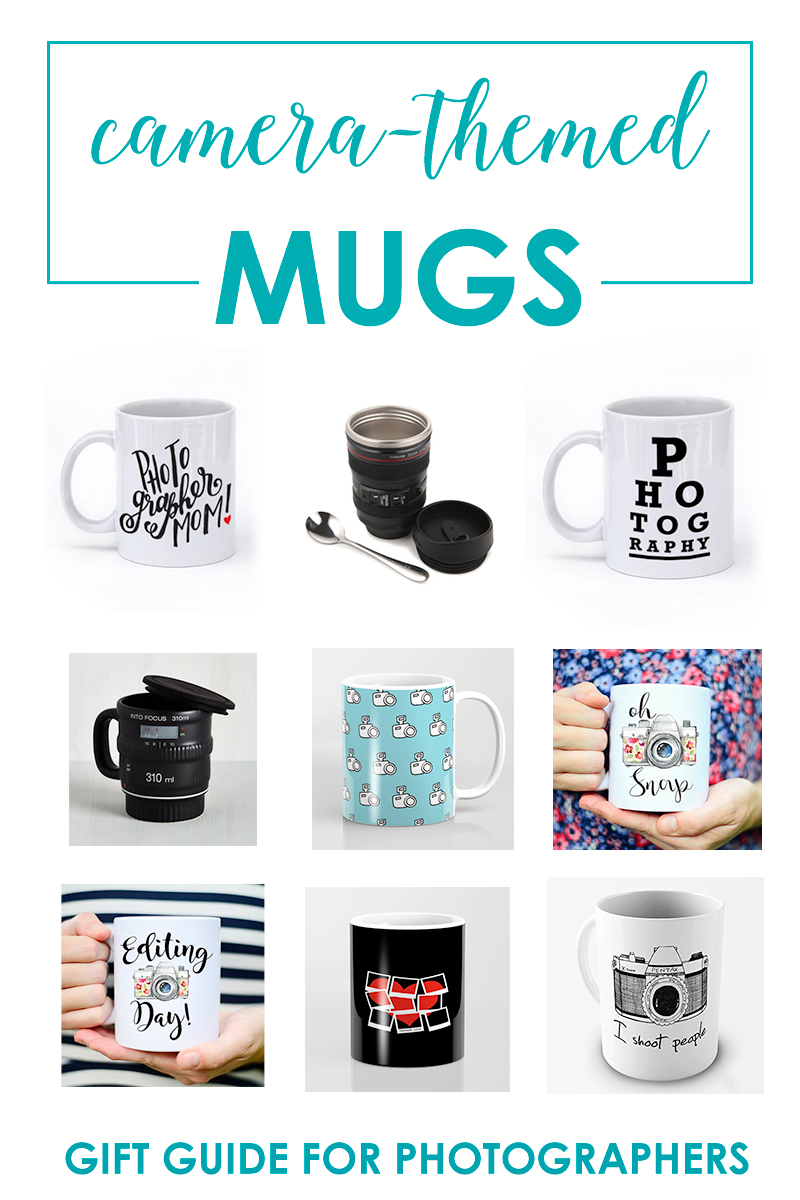 Photography Jewelry Gift Guide: Jewelry: Necklaces, Earrings, & Bracelets

Photography Mugs Gift Guide: Feminine, Fun, Lookalike, & Quotes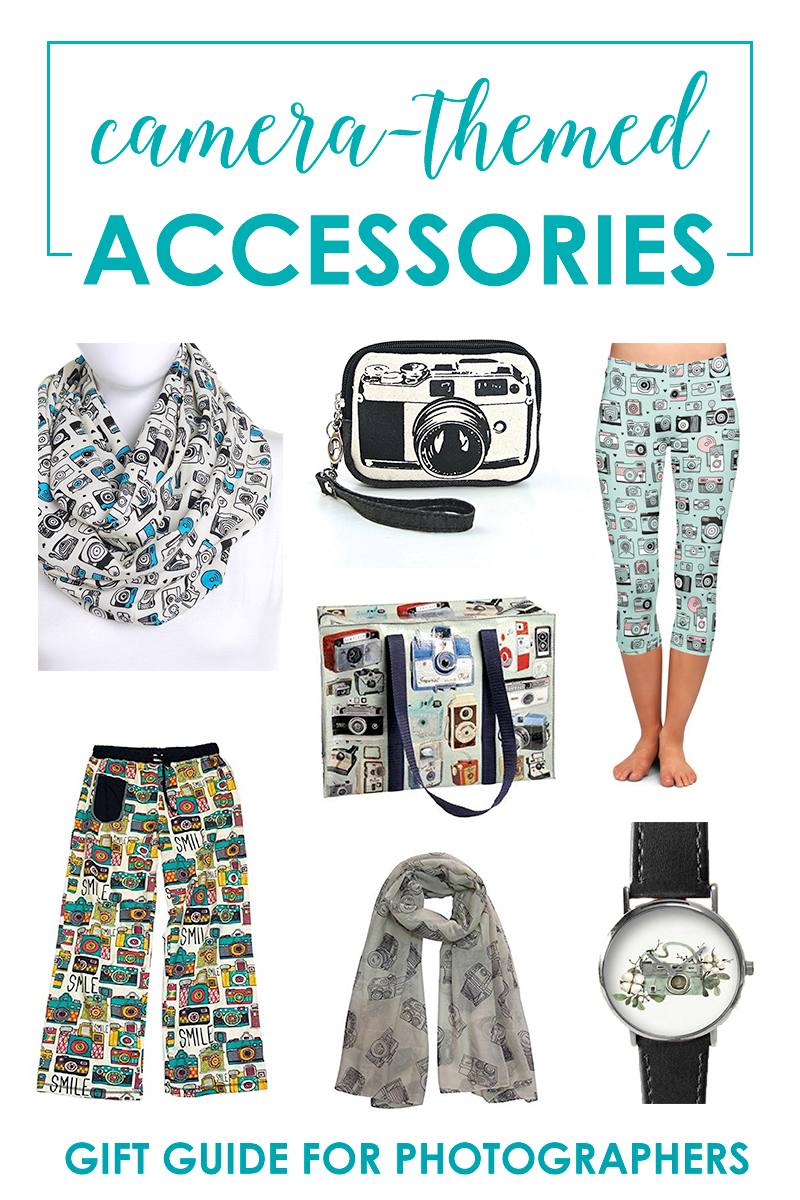 Photography Accessories Gift Guide - Leggings, Scarves, Bags, & Watches