It's no secret that Yoto Players are fantastic for kids year long - but they especially shine in the holidays, when they can provide hours of music and holiday stories to enjoy as a family. From a Yoto advent calendar to a big list of MYO ideas, this post cover all sorts of Yoto Christmas Cards and ways to use your Yoto Player this season!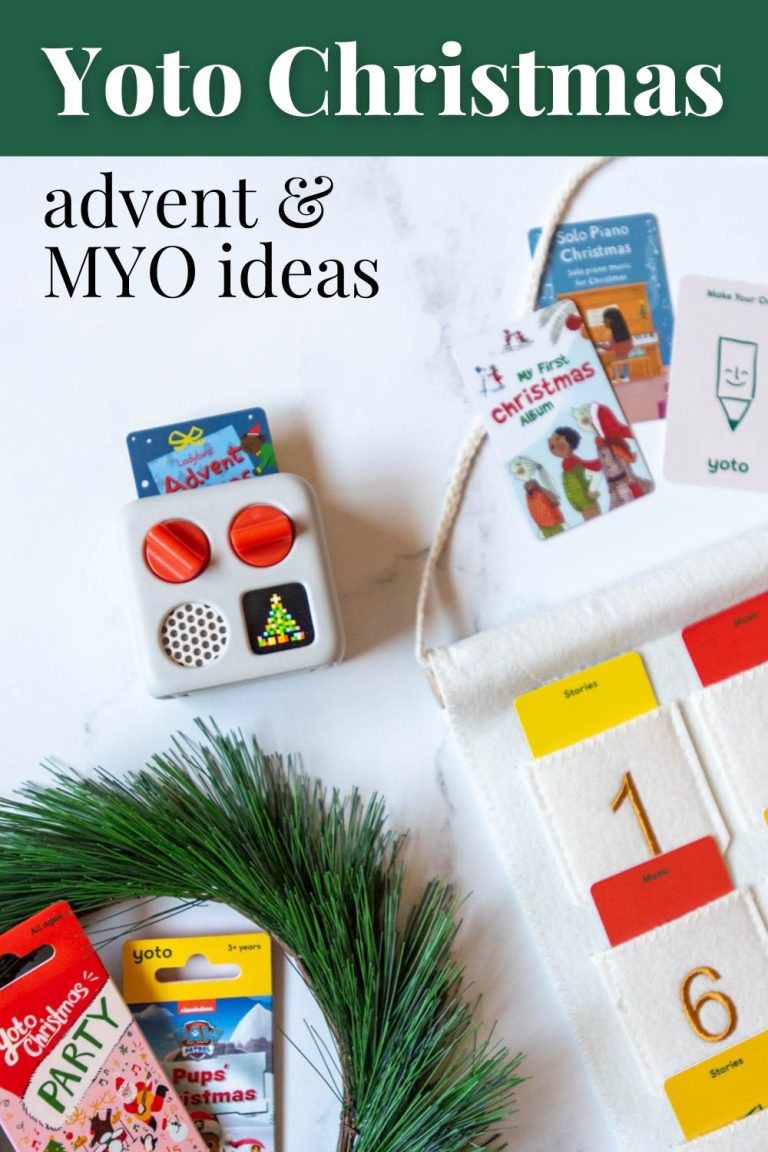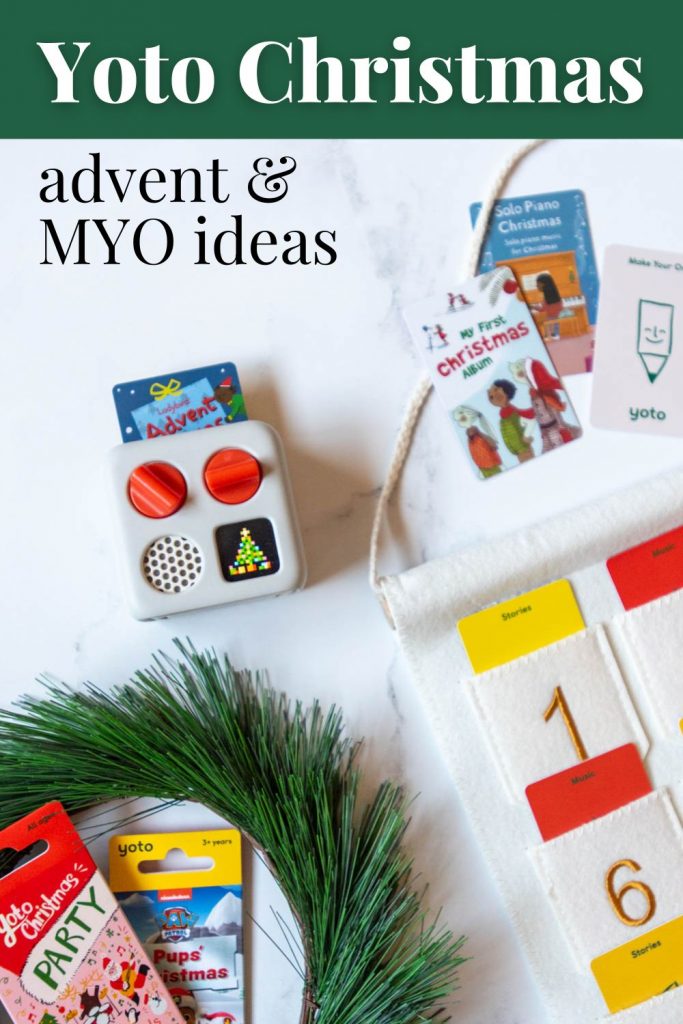 This post contains affiliate links.
Ideas for Christmas with a Yoto
Yoto cards make great stocking stuffers! Most cards are between $10-14, so you can add one to your kid's stocking for a fun extra gift.
Yoto has Seasonal Soundtracks, which are atmospheric sound effects that can help you get in the holiday mood. For example, "Sleigh Ride" sounds like riding in a sleigh while "Santa's Workshop" sounds like elves in a workshop. There's also a classic "crackling fire." All these are free in the Discover section of the app. Just swipe over to Discover, and play directly to the Yoto (no need for a card unless you want to!).
You can also spend the month listening to Yoto Radio! They begin playing Christmas songs as the holiday approaches, so it can be fun to tune into their radio station on the Yoto player or have it as background music. If you've never accessed Yoto Radio before, just press the button on the right twice. (If that doesn't work, check on your app to see that the right button click is enabled).
Yoto has an Advent Calendar experience every year. Starting Dec. 1, a short holiday chapter or song is released daily in the Yoto App. The tracks are free (although it may make your wishlist longer!) Note: You can make individual MYO cards out of the tracks they release, but the cards will only work for about a month. In January, Yoto will remove those tracks and any connected Yoto cards will no longer work. There is also no way to combine the different advent playlists they release on a single MYO, but it's still super generous for them to offer all that free content for the month!
Here's how to "hide" cards you're giving as gifts in the phone app: New card purchases from the Yoto store will automatically show up in your app when the transaction goes through. If you are buying gifts throughout the year, you can delete the digital version of your cards from the app. Just click the three dots in the top right and remove it from the app. Once the card is put into the Yoto device to play, it will re-appear in the app again.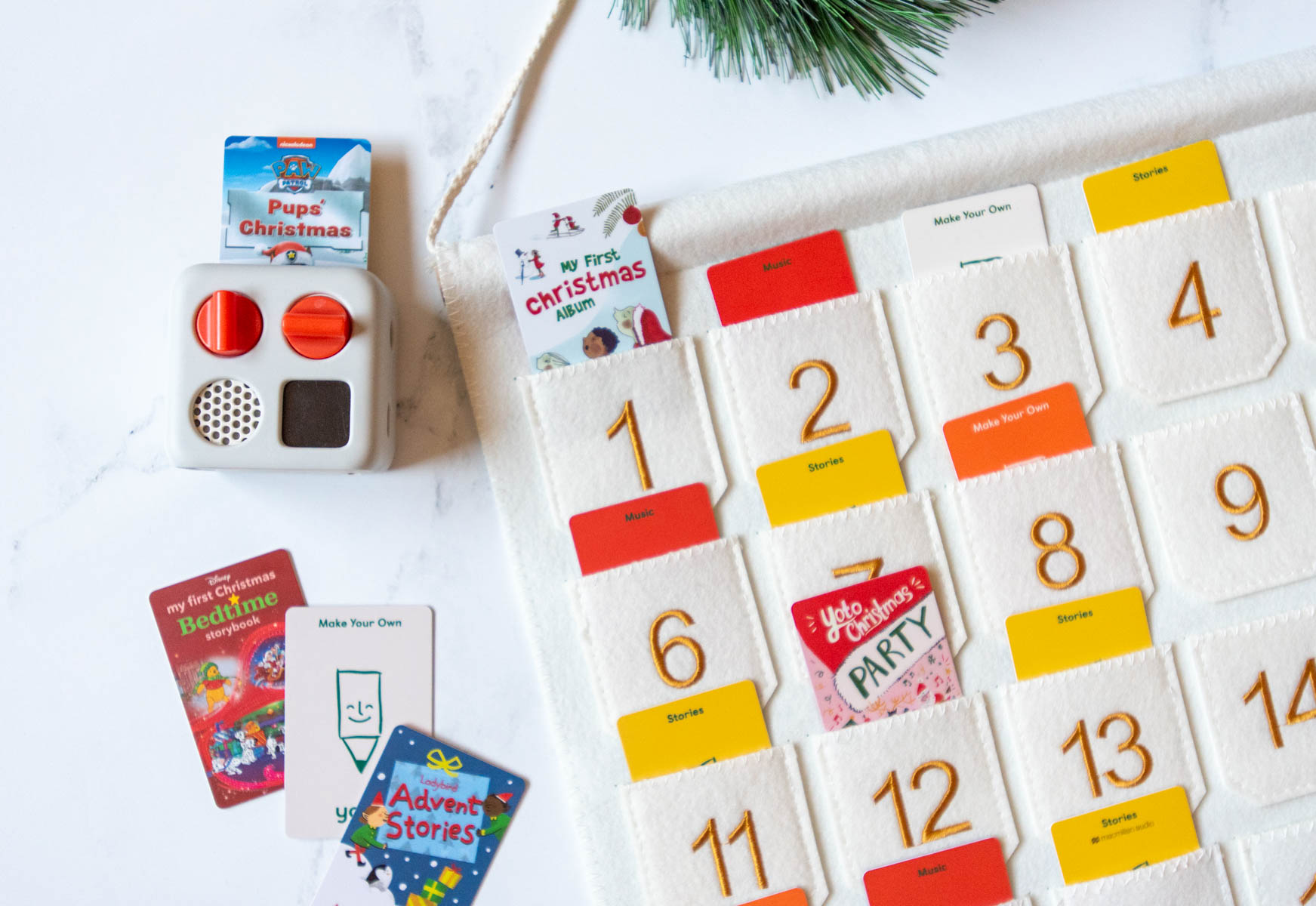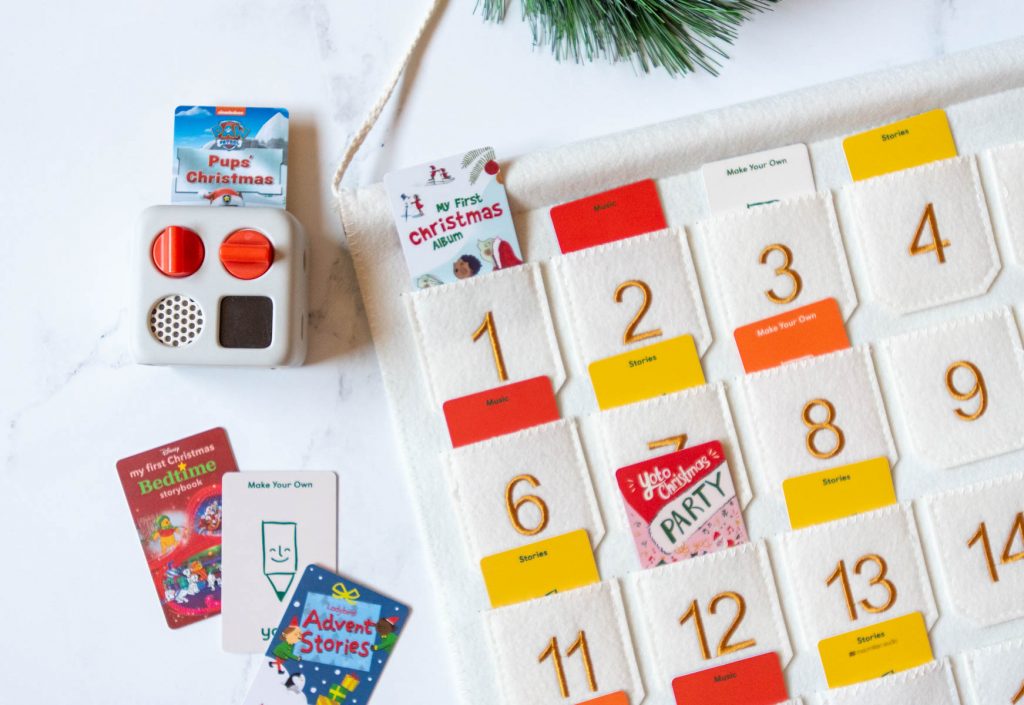 Yoto Advent Calendars
Many families enjoy having an Advent Calendar in the month of December, and Yoto cards are a super fun addition. Remember that all the work you put into Christmas Yoto Cards can be reused next year! Here are some tips for making it successful:
Listening to one card a day is a great way to spread out the fun, instead of a big stack of cards on Christmas day. They do not have to all be holiday-themed. Try gifting some of the cards early so you can listen to a new card each day, instead of lots all at once (reducing the Christmas morning decision fatigue and overwhelm).
Consider stocking up on cards in advance with the Yoto Club. Don't forget to delete them from the app temporarily! Here's how the club works - early November is a great time to join so you can use your credits both months.
You know your kids, and 24 new cards could be totally overwhelming for them! In that case, consider intermixing other gifts or candy in your advent calendar (like a new card every 2-3 days). Or, you could shorten your plan to just 12 days of Christmas utilizing Yoto cards.
Don't have an advent calendar yet? There's a cute one from Target here or here.
I also ordered this one from Amazon from the pictures - it fits cards perfectly width-wise. They cover up the pocket above them slightly, but it doesn't bother me. Super cute for a Yoto Advent Calendar!
---
We've included a big list of Christmas Yoto Cards and other sources for MYO Christmas content below.
Christmas Yoto Cards
Here are the Christmas Yoto Cards available in the United States, ready for your advent calendar or easy holiday listening.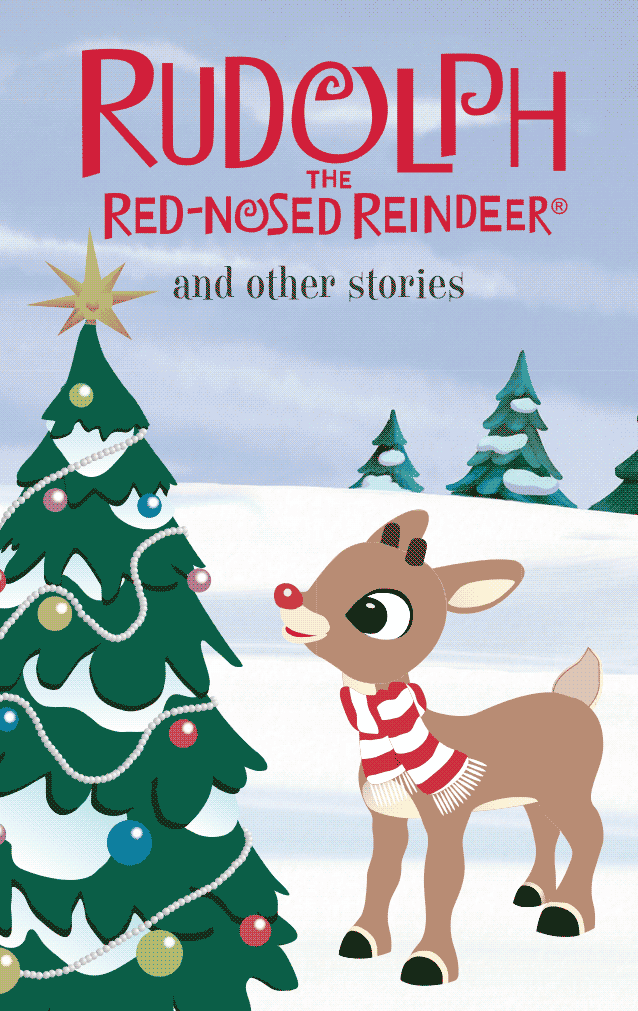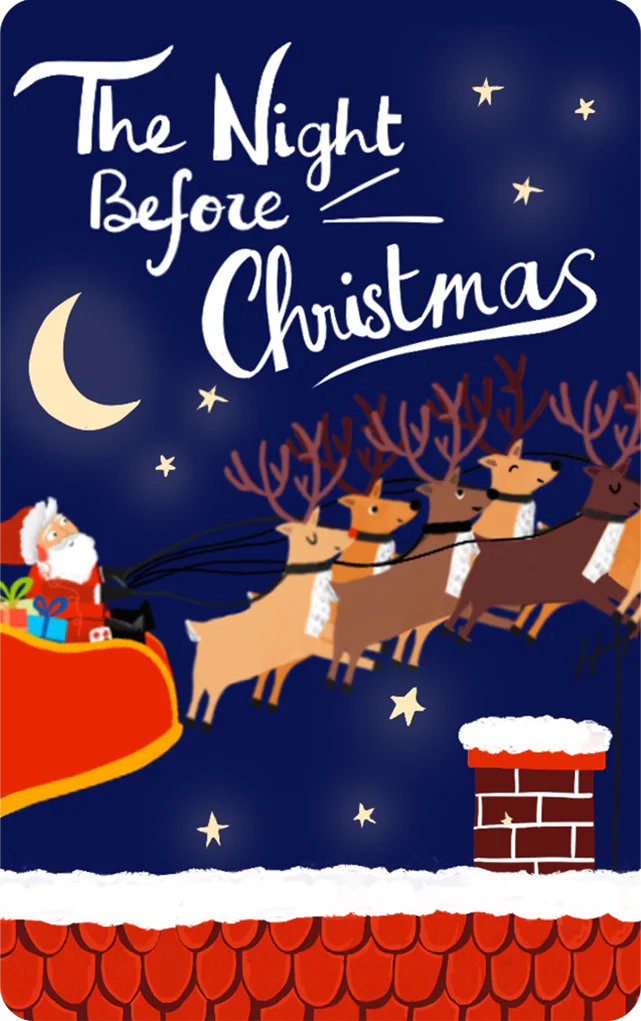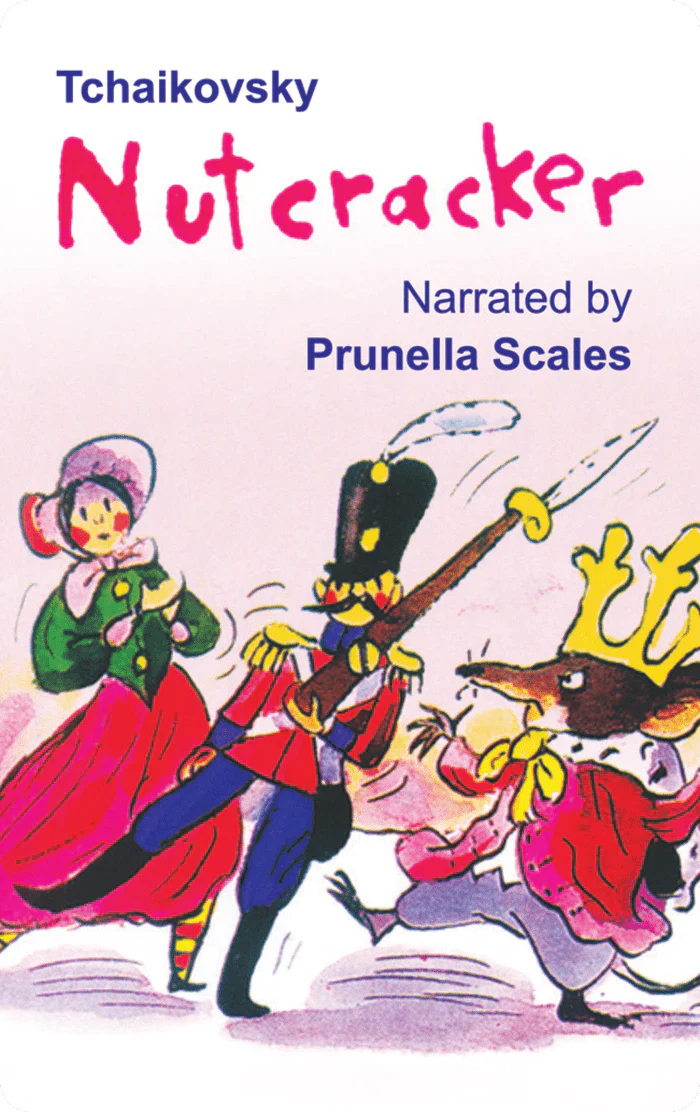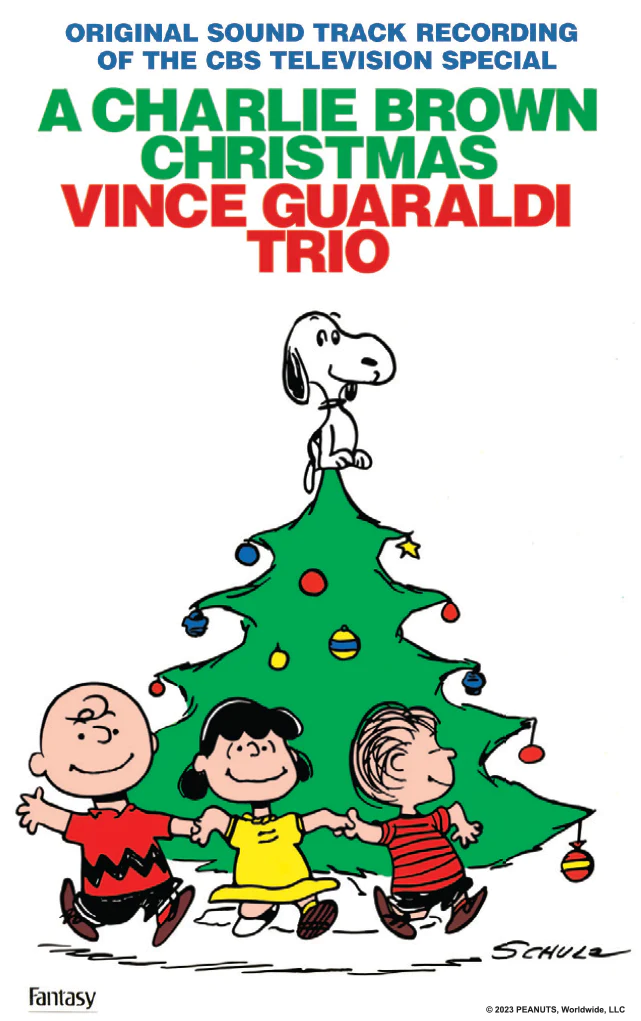 Rudolph the Red-Nosed Reindeer
This card has the story of Rudolph as well as other characters you might not know as well, like Hermey the Elf, the Abominable Snow Monster, and Yukon Cornelius.
Listen to both the ballet suite and opera suite of this beloved Christmas classic.
This card has the poem by Clement Clarke Moore that we all know and love! "Happy Christmas to all and to all a good night!"
This jazzy collection of sounds is the soundtrack to a CBS special from years ago. Another classic.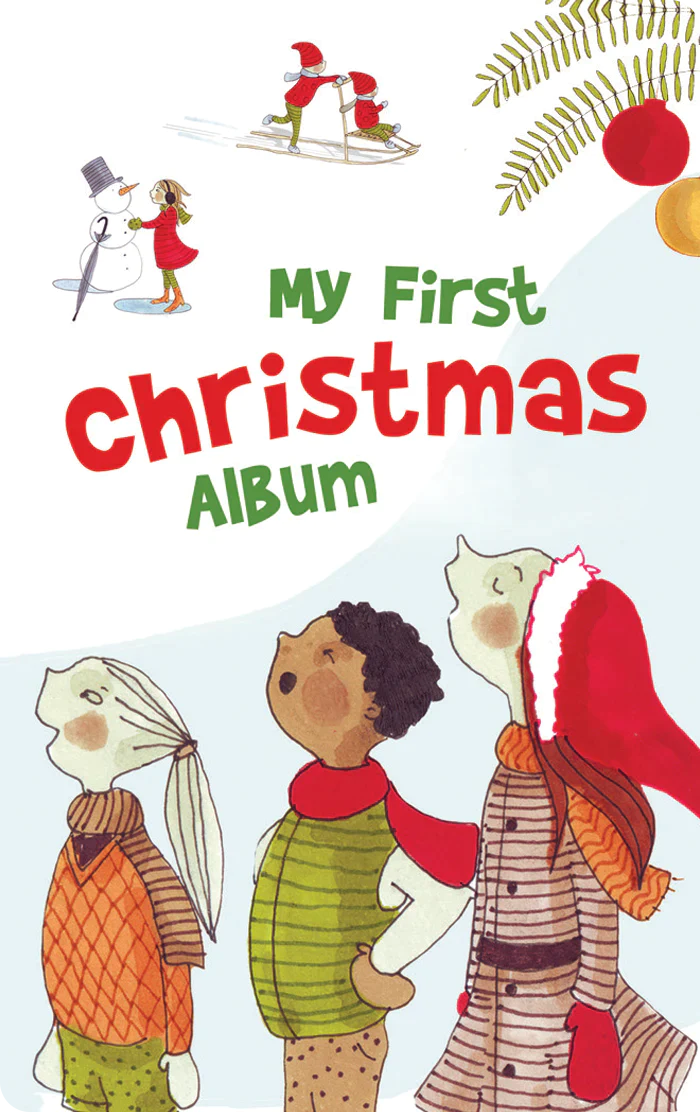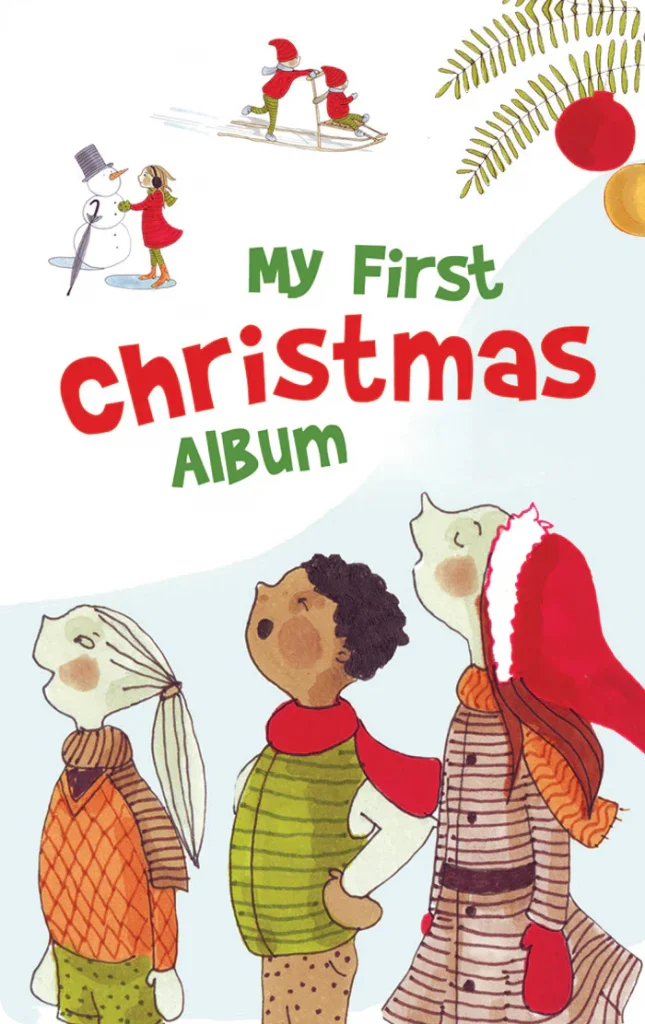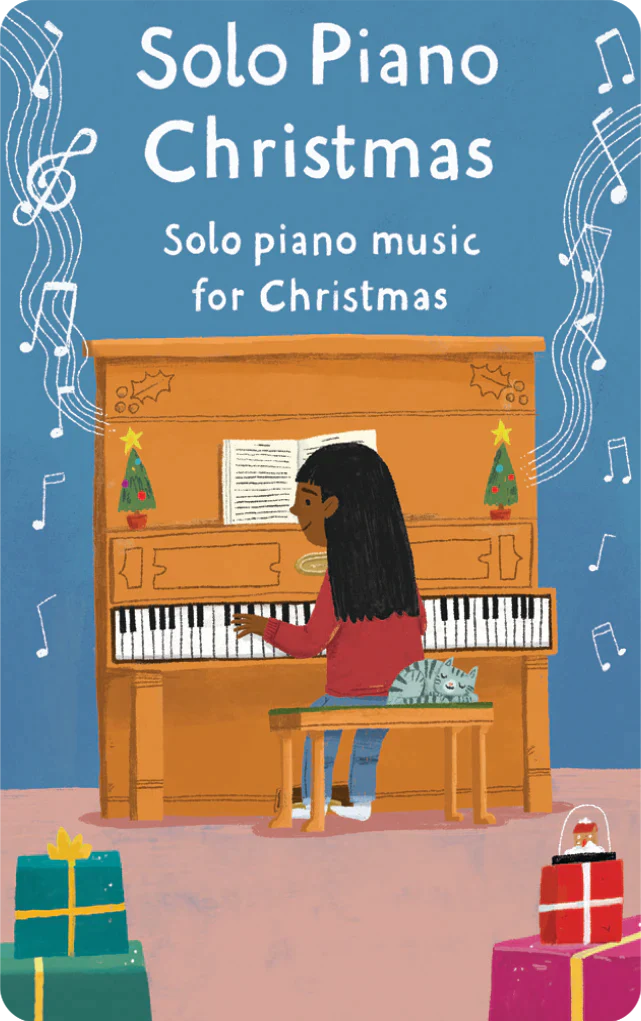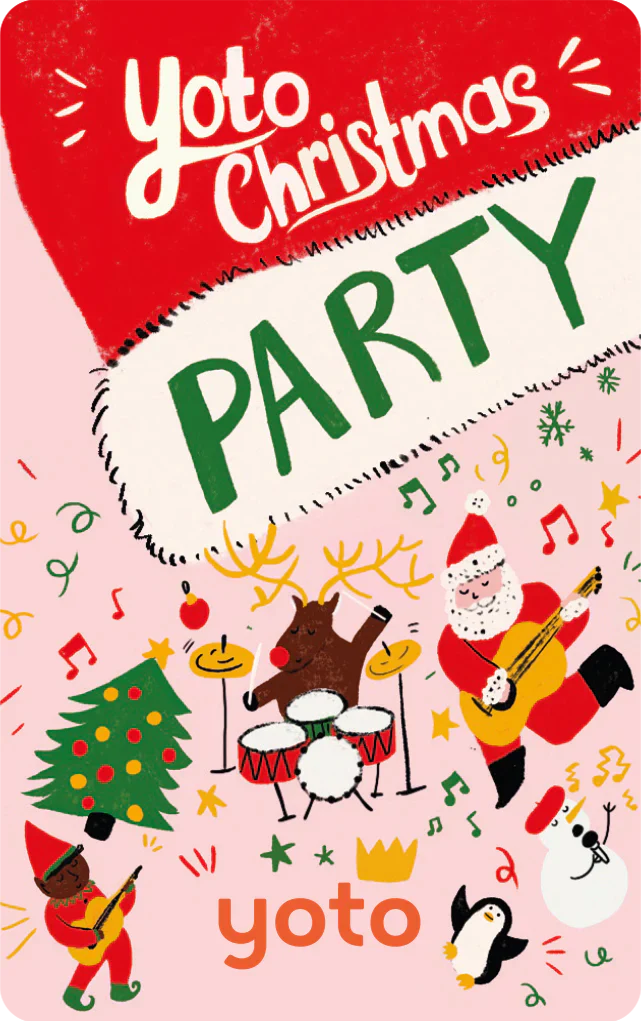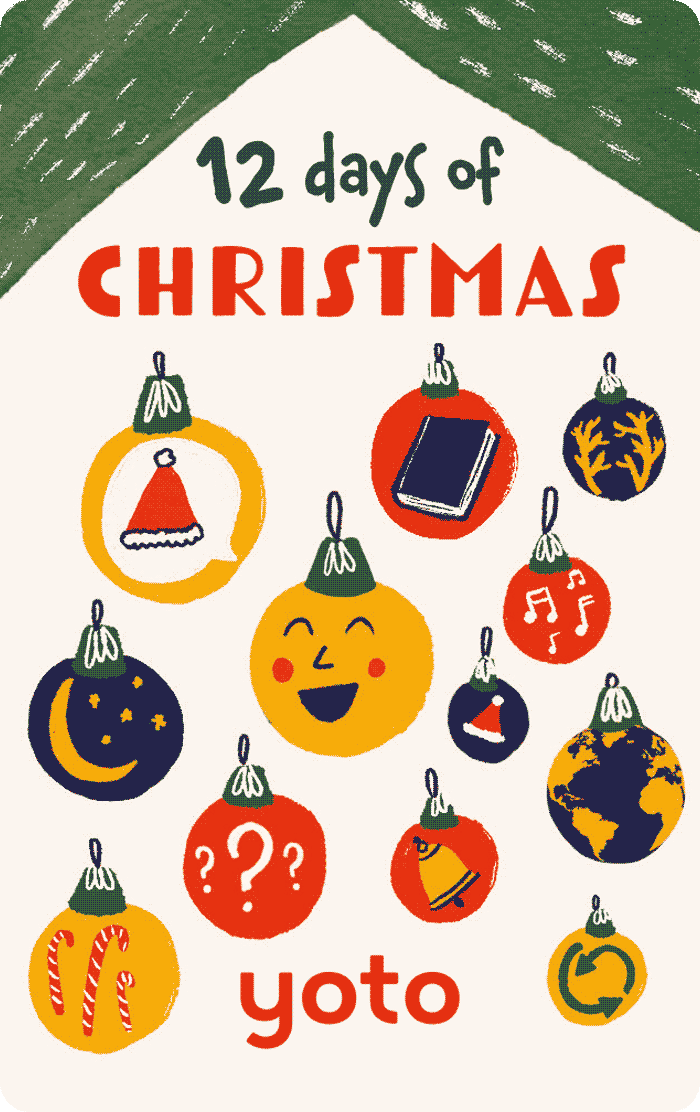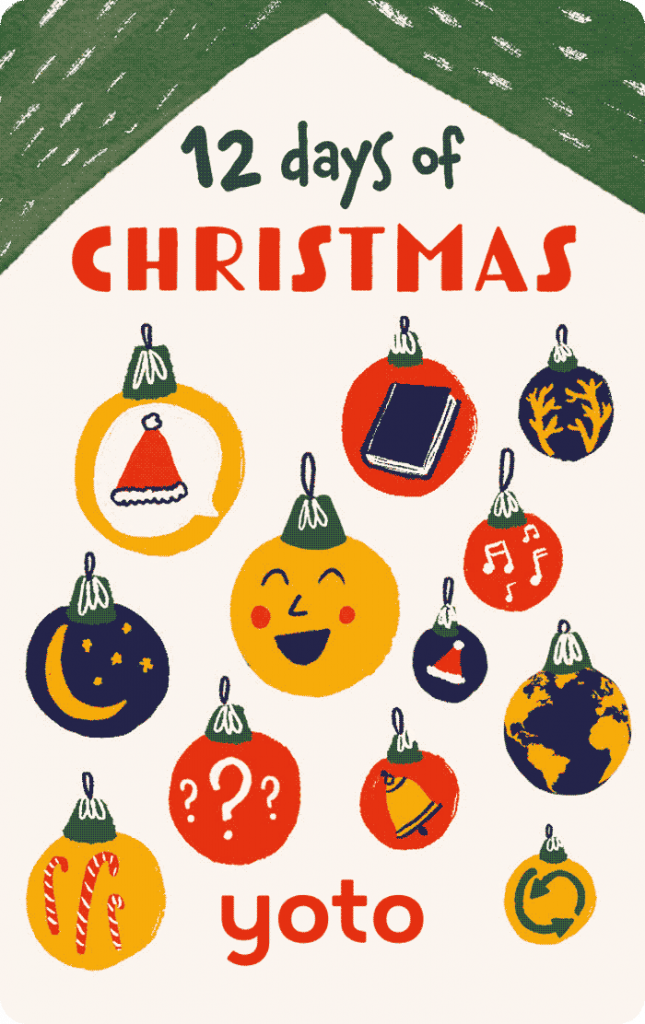 Introduce your kids to the magic of Christmas music with this album featuring carols about food, cold weather, stockings, and the joys of the holiday season.
If you're looking for something soothing, this instrumental card has ten solo piano arrangements performed by Chad Lawson. It features songs like Joy to the World, The First Noel, and more.
This is a great soundtrack to any Christmas party or for the entire month of December. It features classic Christmas tunes like Deck the Halls, Jingle Bells, Up on the Housetops, and more.
Get in the mood for the holidays with these facts, jokes, songs, and tips all about Christmas.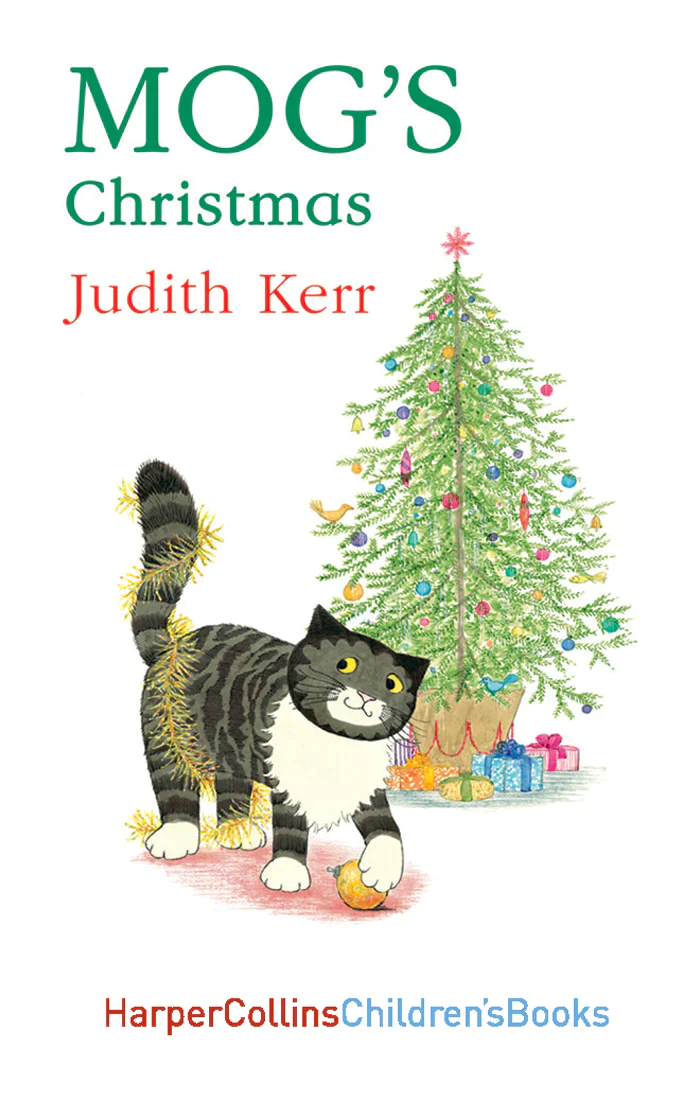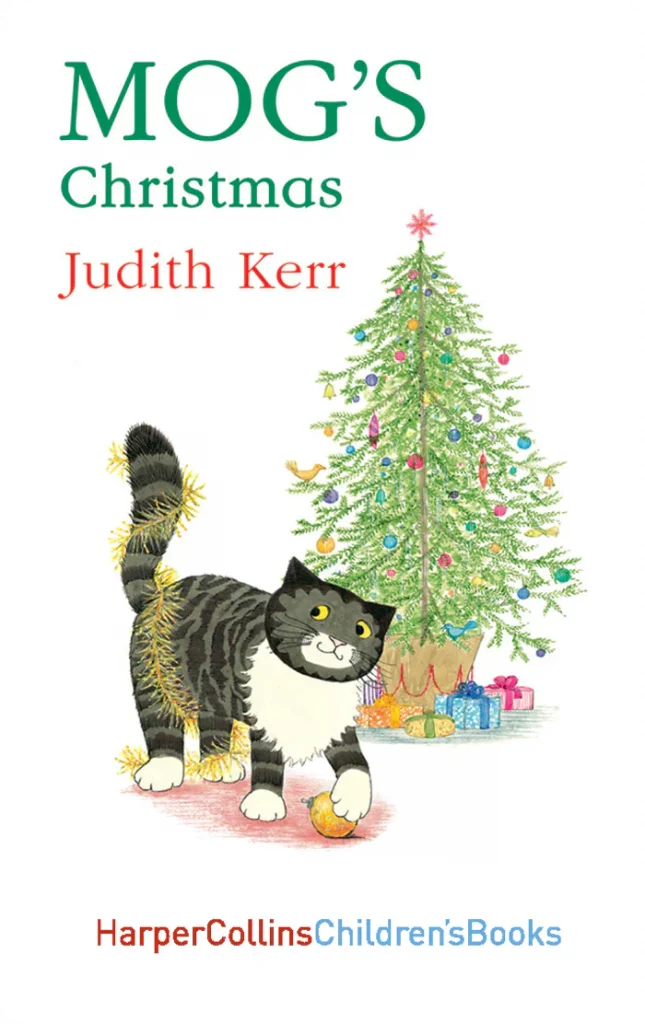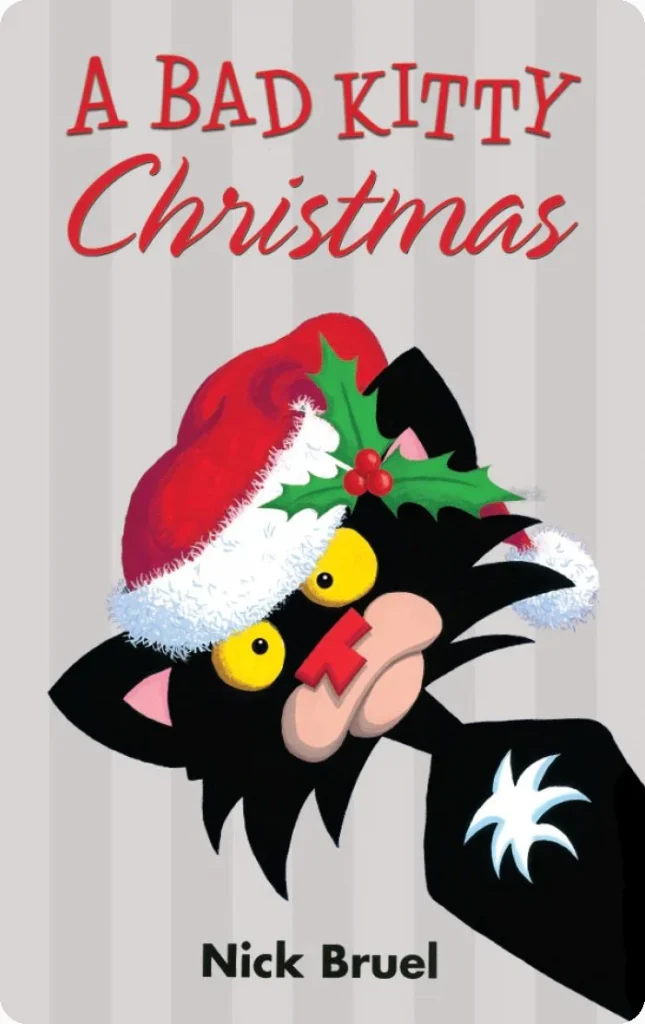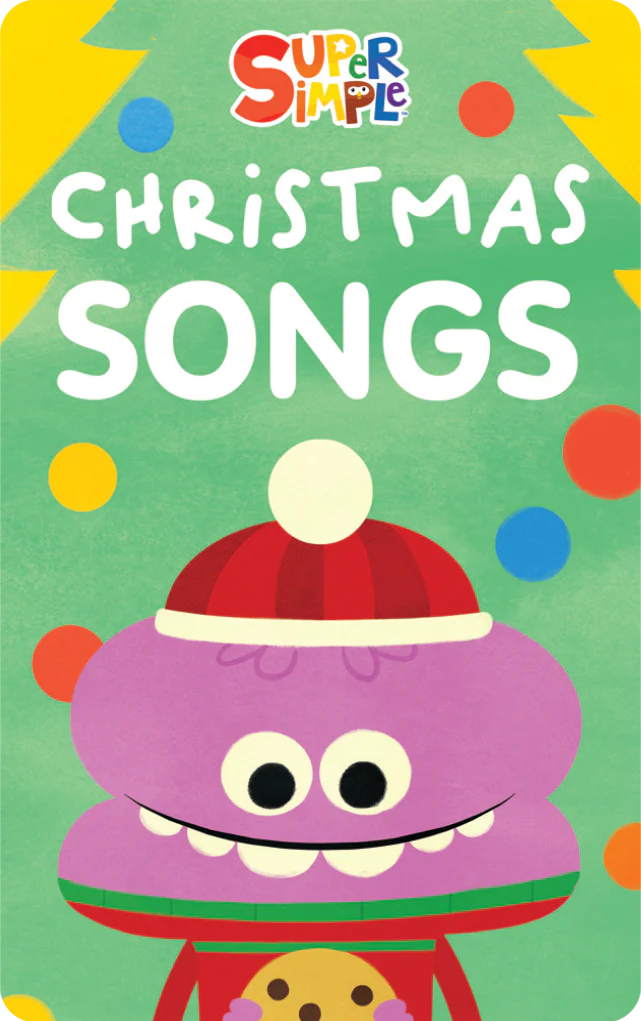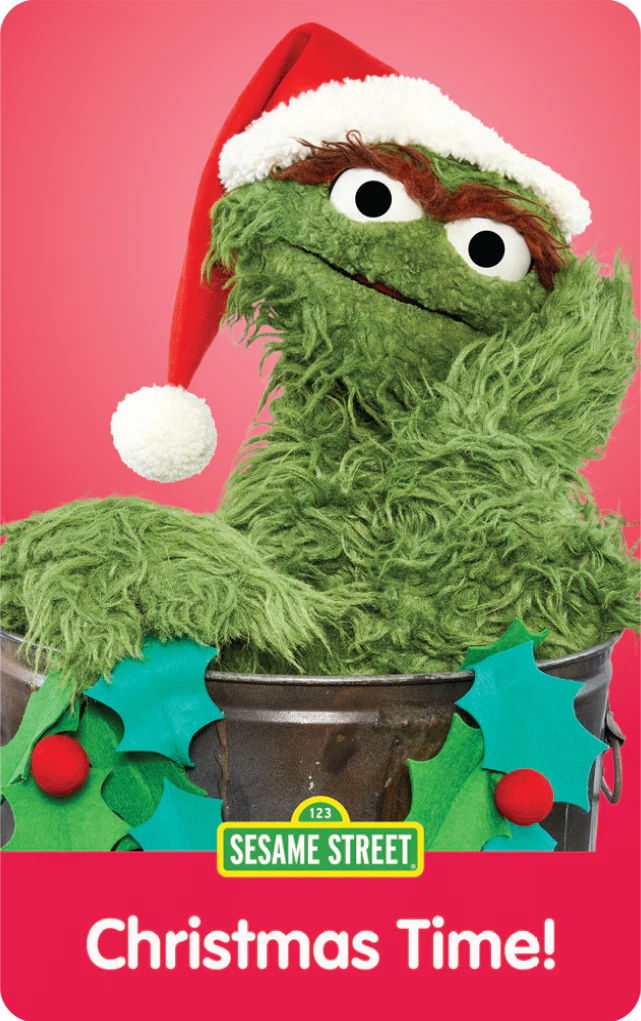 See Christmas through the eyes of Mog the cat as Mog notices the new sounds and smells of the season.
When Bad Kitty doesn't get all the gifts she wants for Christmas, she heads out on the town. But after she makes a new friend, she begins to realize the true meaning of Christmas.
Here's some more Christmas music, but this card is geared toward younger kids. It also has some songs you might not know, like Five Little Elves, Gingerbread House, and At the North Pole.
Sesame Street: Christmas Time!
Enjoy nine tracks of Christmas tunes sung by your favorite Sesame Street characters.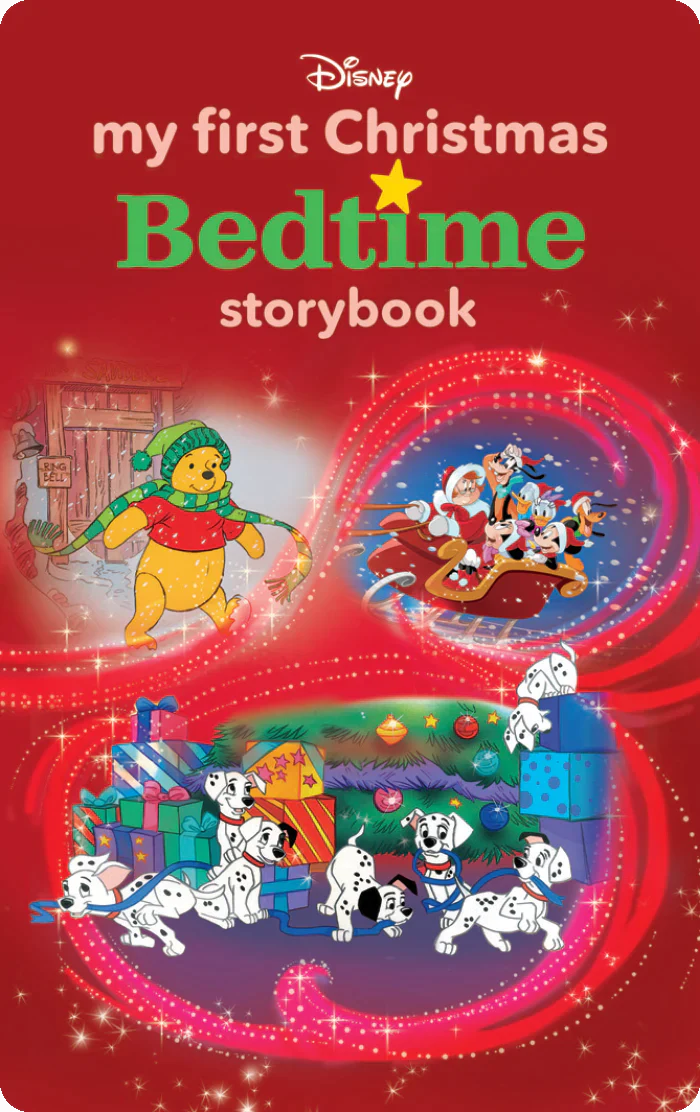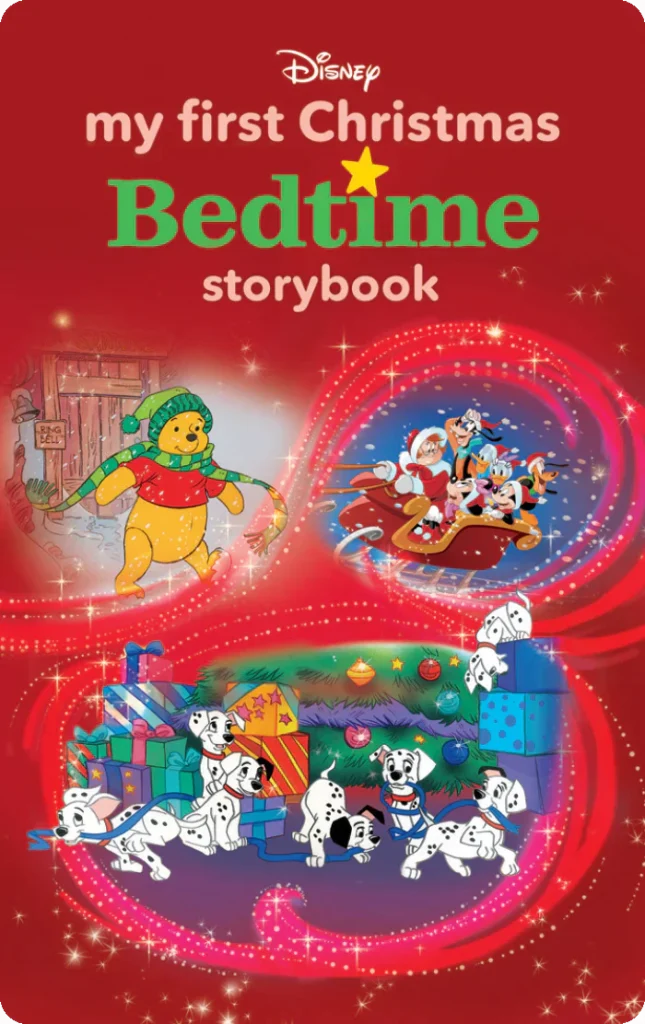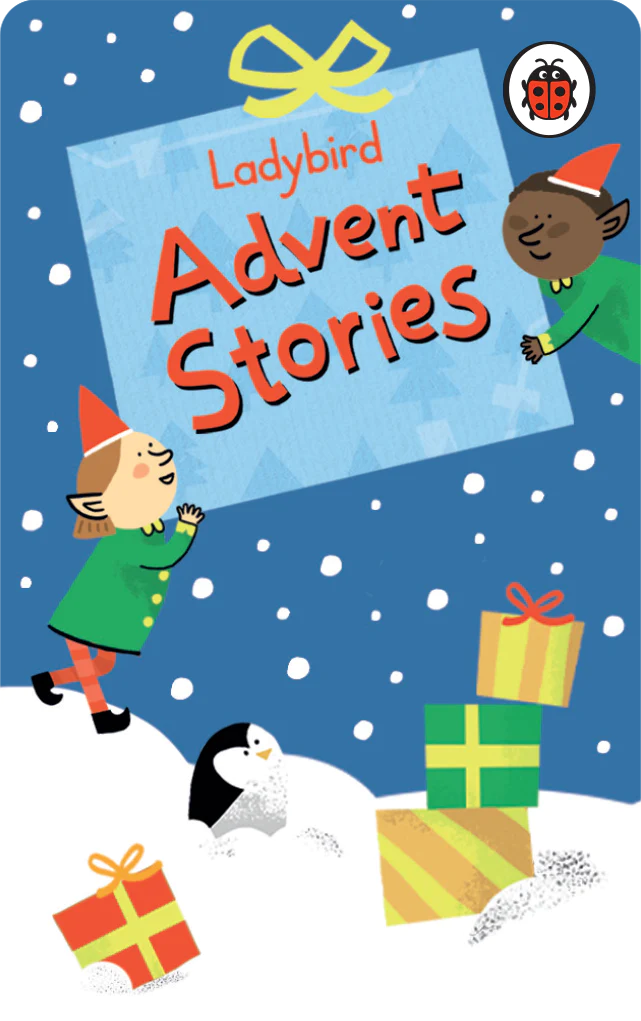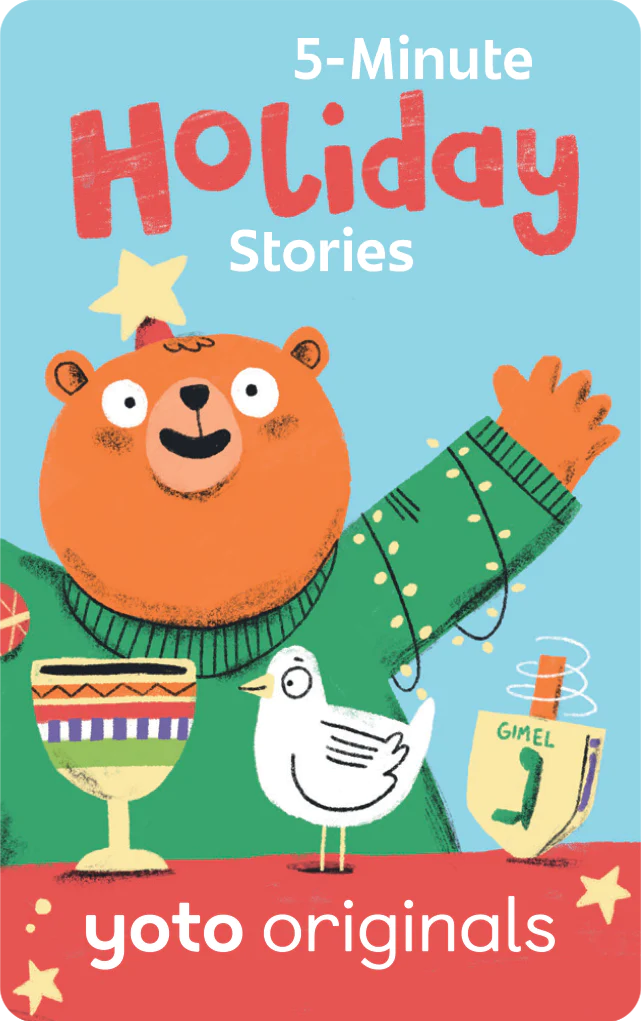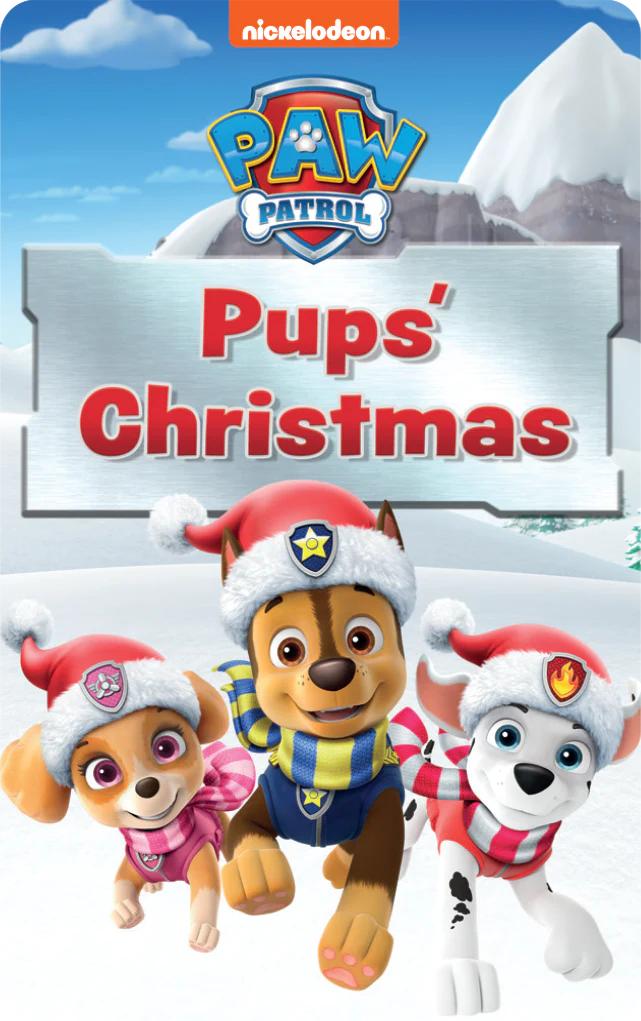 Disney: My First Christmas Bedtime Storybook
This collection of Disney stories will help your kids enjoy the holiday cheer with their favorite characters like Ariel, Mickey, and Lightning McQueen.
This is a collection of original audio stories by Ladybird that will help you count down till Christmas. They are perfect to listen to while decorating the house or baking for the holidays.
This collection has five stories about different holidays in the winter. You'll learn all about Diwali, Hanukkah, Kwanzaa, and New Year's, along with a story all about Christmas.
Do the kids love Pup Patrol? Then this special holiday card is a no-brainer!
There are a few more we haven't covered here: click over and see if they fit!
---
Winter-Themed Yoto Cards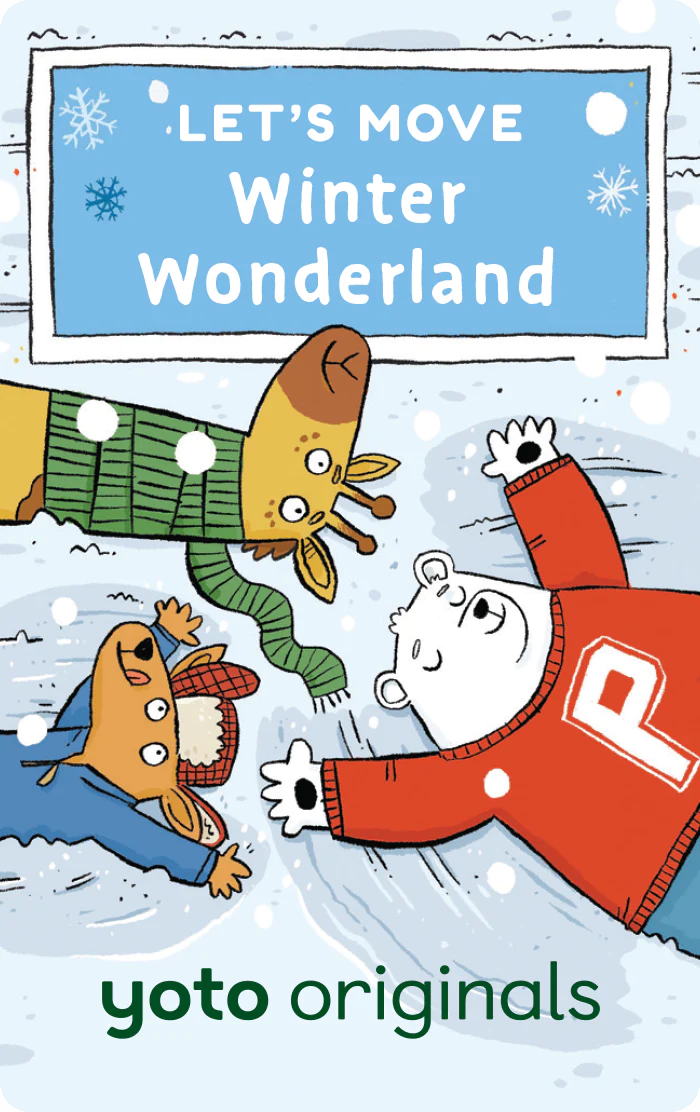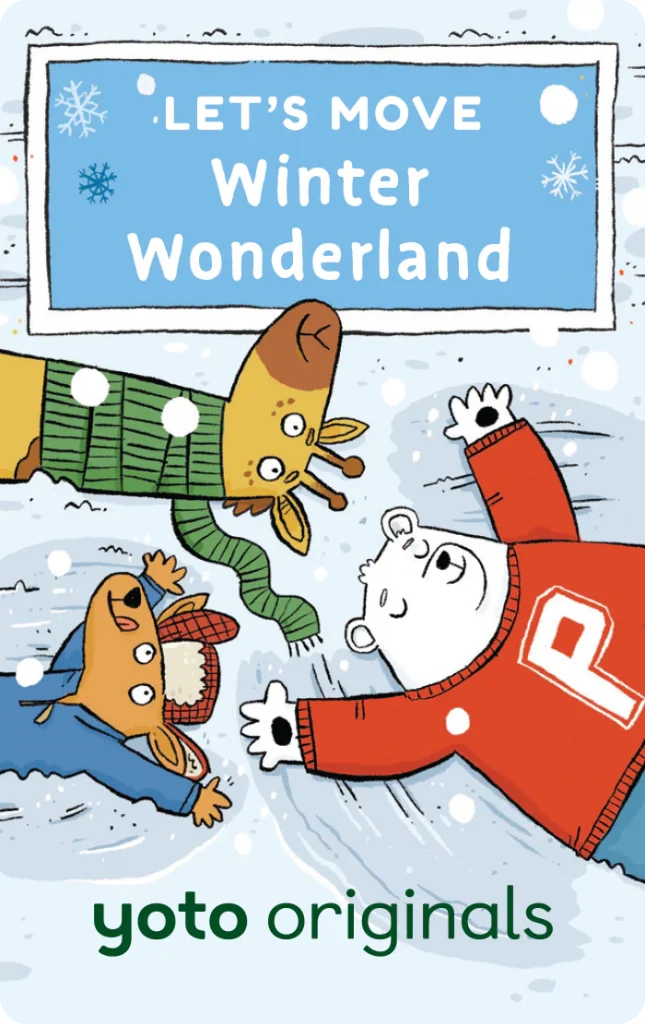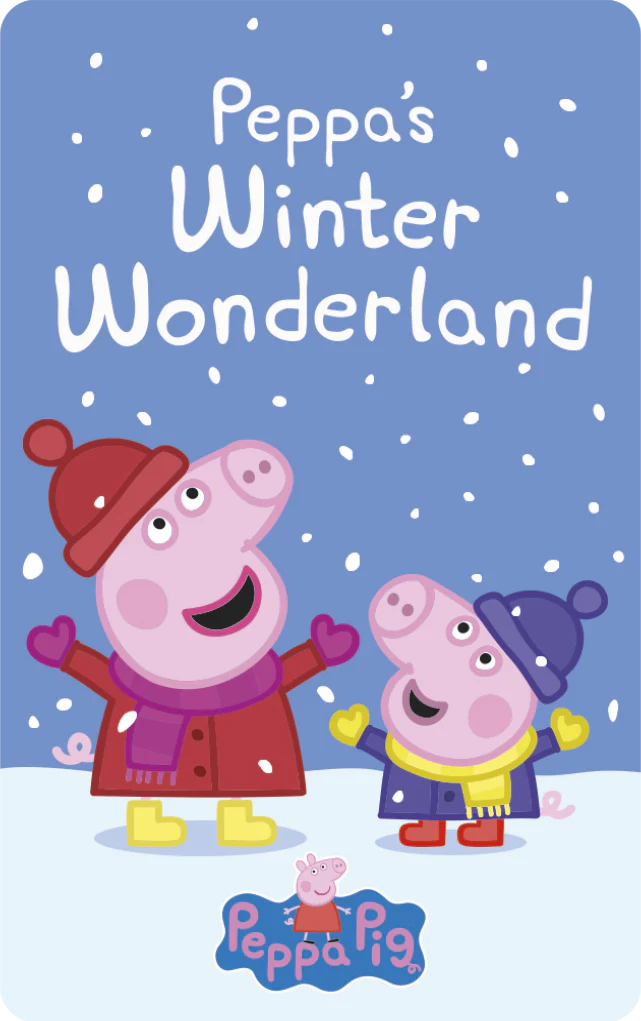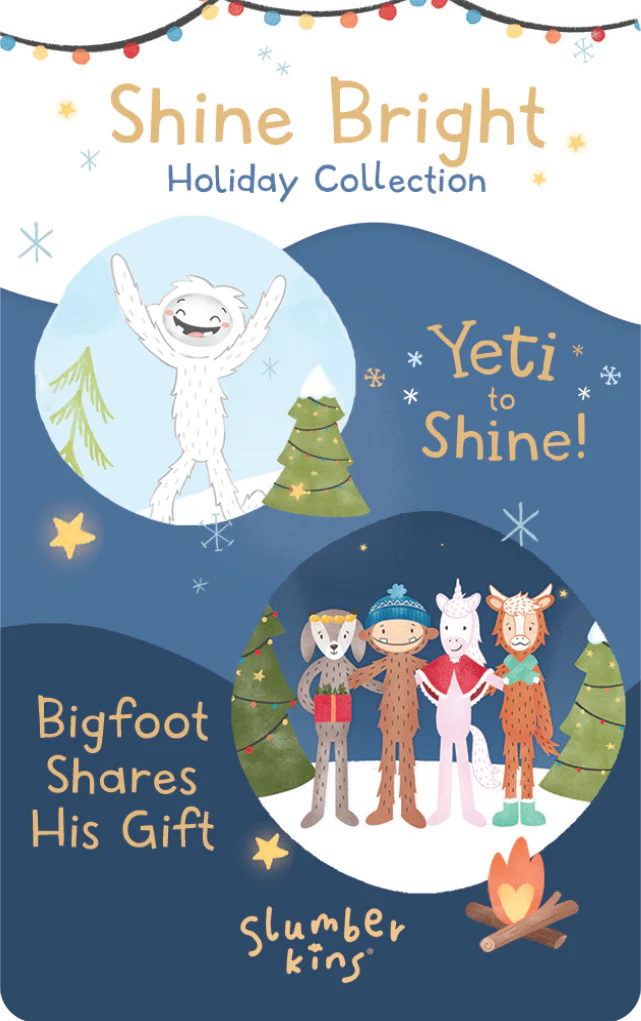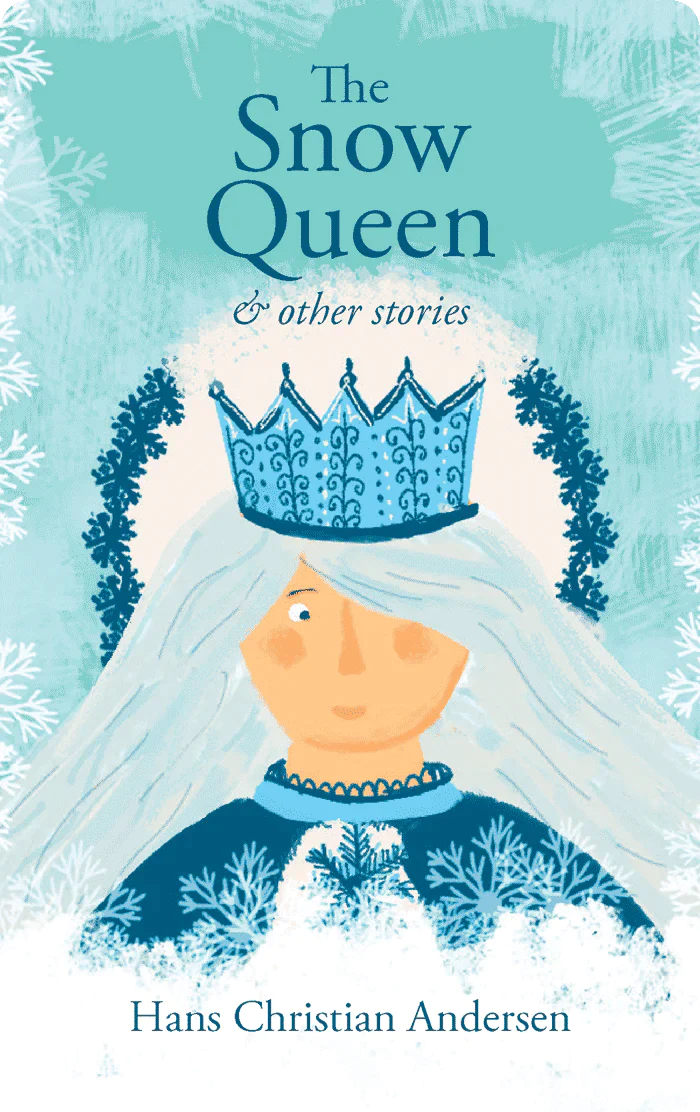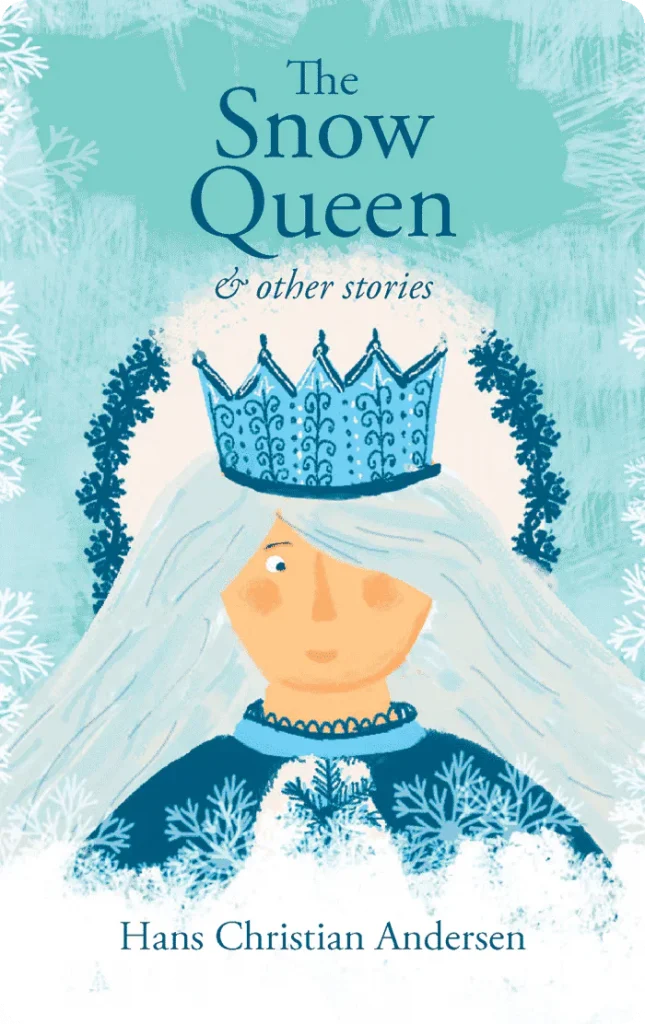 Three friends (Polar Bear, Kangaroo, and Giraffe) head off through a winter wonderland to meet Polar Bear's family. This one is really fun to get kids active indoors when it's cold outside!
This card has ten different stories about Peppa and her friends enjoying snow days, meeting Santa, getting ready for Christmas, and more! There are some Christmas-specific stories, but there are several winter-themed stories as well.
Slumberkins - Shine Bright Holiday Collection
This card has two different stories. One is about Bigfoot learning to share a gift from the heart, and one is about Yeti finding confidence. Both stories are perfect for the holidays.
This card has four stories, including the inspiration for Disney's Frozen. (Note: This definitely skews older with some elements that could scare littles- I wouldn't consider it below age 6/7).
---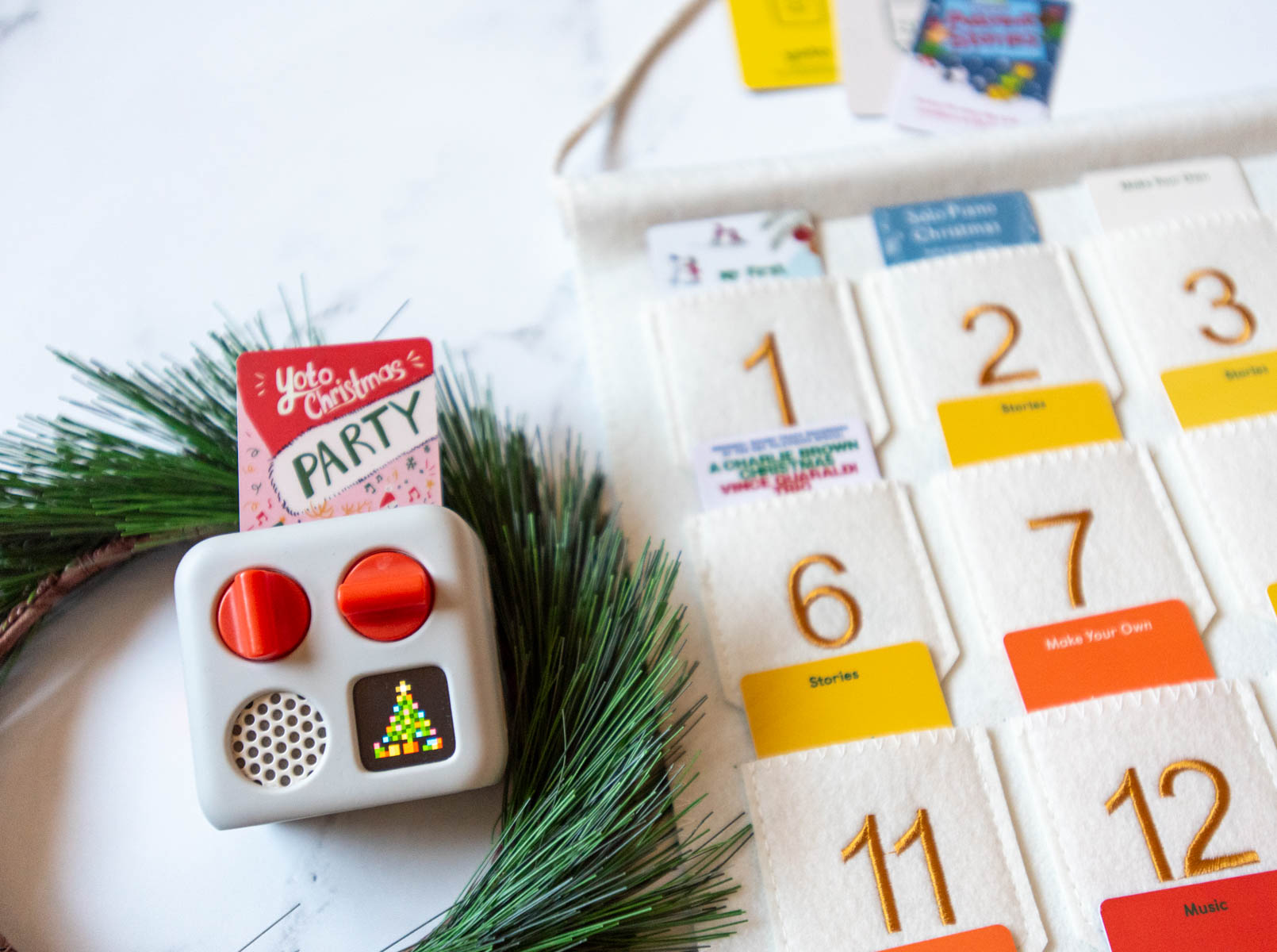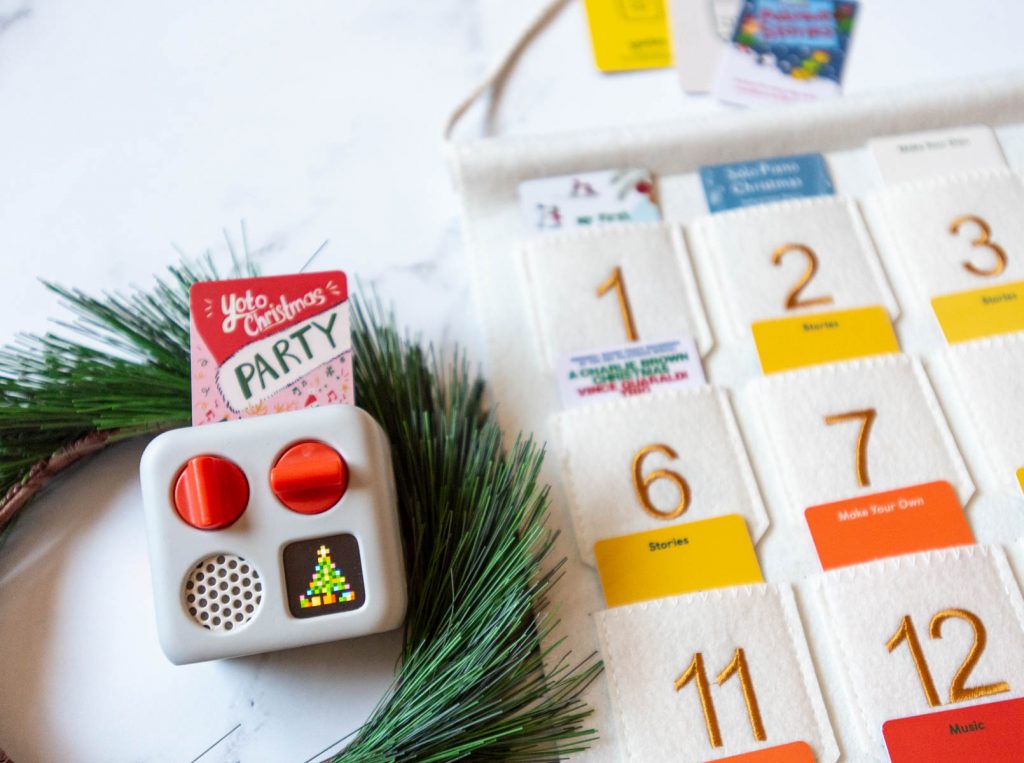 30+ MYO Ideas for Christmas Yoto Cards
We've gathered a bunch of ideas for making your own Yoto cards. Here are a few tutorials that you'll probably find helpful:
Any of the resources below can be put on a Yoto card. It's your choice if you make a long card of Christmas stories, or split up different things for different cards.
Short Yoto Christmas Stories (under 15 minutes)
A classic, Caldecott-award book for a reason! This version of the book has a code to download a file of Liam Neeson reading the book. Super easy to put on a card, and have the gorgeous hardcover copy to read along with.
Who doesn't know this poem? Get this excellent narration of the poem for just a few bucks!
3. How the Grinch Stole Christmas
Listen to Dr. Suess' well-known story about the Grinch learning about the meaning of Christmas. It's delightful!
Get it ready to go from Libro.fm or convert it from Audible. Could also buy this mp3 album from Amazon (individual track is not available).
This is a book with an accompanying read-along on CD - use a computer to rip the story off the CD and pop it on a Yoto Card. It's a classic they can read along with the book!
5. Bear Stays Up For Christmas
This children's story about a bear who doesn't want to snooze through the season is only 7 minutes long - perfect for young listeners.
Most people know the story of the magi - wise men who brought gifts to Jesus after he was born. Flash forward to current times, Jim and Della are very poor but want to give a gift to each other for Christmas.
The publisher's website offers two FREE holiday downloads: Pete The Cat Saves Christmas and a song to go with it! The downloads are on this page, under the Pete The Cat area.
These stories are appropriate for elementary kids. The CD has 12 stories that feature two kids, Connie and Eugene, who head back in time to Bethlehem to witness Jesus' birth. Anyone who has read or listened to the Adventures in Odyssey series before will love this one.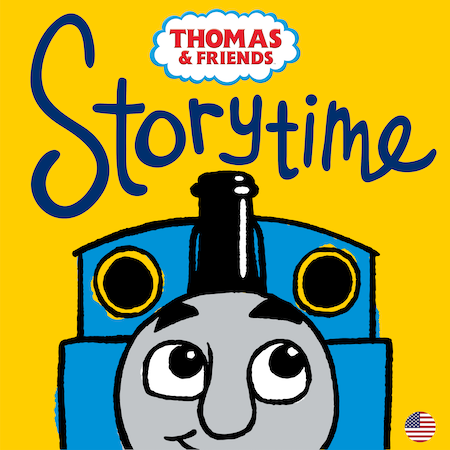 9. Thomas & Friends Podcast Episodes
There are lots of Christmas episodes of the Thomas and Friends podcast that you can put on a card of your own to enjoy during the holiday season.
Go to the MORE button (on the right near the Save button) and then choose Download Audio from the dropdown. The next page plays the audio; just click the three dots for the download link and it should automatically download. Note: You need to use Google Chrome browser or Safari. The download option doens't show up for me in Firefox!
Here are some examples of episodes of Thomas and Friends that would make excellent Christmas Yoto Cards.
There is also an album of holiday Thomas the Train music here: It's Christmas Time!
This is a beautiful hardcover book with a read-along cd! Perfect for Cards fans.
The Baby Mozart website has 13 free holiday songs you can download. It's perfect for little kids!
This a popular children's series of picture books. They are short and funny, and describe the great lengths you could go through to set a trap for an elf!
Get it on Audible or it looks like this is a book/CD combo.
13. The Dinosaur that Pooped Christmas
This slightly irreverent story is about a hungry dino that ate up Christmas... well, you can guess what happens next. Lots of prehistoric fun in this one! Don't forget the matching book if you want it.
There are two holiday books in the series: Llama Llama Holiday Drama and Llama Llama Jingle Bells.
I HIGHLY recommend simply buying this set of 19 stories instead of getting them individually. It's WAY cheaper than getting one-off books, and then you have all of them!
Check to see if it's cheaper on Audible or Librofm.
15. Storynory Songs
This site has many FREE audio downloads from individual creators. We've linked to several short Christmas songs here. Just click the Download link right below the music player on each page.
There are five holiday books in the Holiday Audio Collection set- two about Christmas, and then a fall, Thanksgiving, and Valentine's story. Can get it from Librofm, Audible, or the physical CD, depending if you want to convert it or not.
17. Olaf's Night Before Christmas
This is a read-along book with CD. It's a unique retelling of the poem, following Olaf as he has an adventure on Dec 24th! The CD features the voice actor for Olaf.
18. The Littlest Christmas Tree
Here's another short listen you can get on Audible, and then the illustrated book as well.
This is a free audio download of a true story by Thomas S. Monson. You have to make an account to checkout, but the mp3 download is free and does not require CC information. The story is 5 minutes long.
Christmas Yoto Ideas (15-60 min stories for MYO)
1. Rudolph the Red-Nosed Reindeer
Listen to the original story of Rudolph, which shows everyone how there is magic and special abilities inside us all. It also contains the story "Rudolph Shines Again," which is about when Rudolph loses his light and how he finds it again.
--> You can also get Rudolph directly from Yoto.
2. The Nutcracker, Full Cast Audiobook
When Clara gets a nutcracker from her godfather on Christmas Eve, she has a dream about her nutcracker fighting against the Mouse King and his army. The iconic tale is narrated by a full cast.
3. Mickey's Christmas Around The World
This is a great MYO idea! This 30-minute listen has stories about Christmas in other countries. Join Mickey and Goofy as they tag along with Santa to learn about how other countries celebrate the holidays.
From the Amazon Music page, click purchase options and then MP3 to download & pay.
4. Ariel's Christmas Under the Sea
This is a Songs & Story Download - three Sebastian-style songs and a story about Ariel!
5. Belle's Enchanted Christmas
This is the soundtrack to the Beauty and the Beast Enchanted Christmas Special. It's the voices of Belle, Lumiere, and Cogsworth, singing familiar holiday songs and some original numbers!
This nearly 30-minute story goes along with a long picture book. Read by Jim Dale, and only $2! Get it on Audible or Libro.fm.
This audiobook is narrated by Morgan Freeman and tells the story of the Nativity, following Mary and Joseph to Bethlehem and the birth of Jesus. It also contains music by The Christ Church Cathedral Choir from Oxford.
This is a holiday story on Downpour: Lily and Liam can't wait to go to their grandparents' farm for Christmas. They look forward to it every year! But this year, Christmas will be a bit different. This holiday story is about the spirit of giving.
Narwhal loves Christmas. Narwhal especially loves Merry Mermicorn, a creature that is part mermaid and part unicorn. But Jelly doesn't believe in the Merry Mermicorn. Enjoy this fun story about the holidays.
10. The Tale of the Gingerbread Man
This paid download has the soundtrack for a musical about a gingerbread man. It's not your traditional Yoto card, but could be really fun for homeschoolers!
11. Uncle Christmas
This free download has two original stories about Father Christmas's motor-trike-riding brother. Just click through parts 1 and 2 to download.
This CD has 10 tracks, some are music and some are dialogue, that help tell the story of Christmas from the point of view of the animals in the stable.
This homeschool curriculum includes four free stories about Christmas. They are all linked on the same page. Just used the Download Album button for each.
The Bird's Christmas Carol
The Life and Adventures of Santa Claus (this one is our favorite!)
The Christmas Porriger
14. The Year Without A Santa Claus
This is another nostalgic story, and the album includes a few songs too. You may recognize the voice as the reader of The Grinch as well.
15. All Creation Waits: Children's Edition
This one is meant for kids around 5-10 years old and is based on the original edition. This story talks about 24 woodland creatures and their winter lives.
MYO Christmas Yoto Ideas (60+ minutes)
These audio resources are longer than an hour. It might make sense to listen to a chapter a day of some of the advent options or binge the content like an audiobook.
This is such a classic Christmas tale. There are several options for narrators - listen to the previews to see which you like best!
Also, in November 2023 Yoto released their own version of A Christmas Carol! It would certainly be easiest to just buy the card from them, but you can choose the narrator you like best!
2. The Mansion by Henry Van Dyke
This is a classic story - only about an hour long. The download links are at the bottom of the page. It's worth reading every year!
3. How Winston Delivered Christmas
This is a well-loved holiday tale. It's told in 24 and a half chapters, perfect to listen to a chapter every day! There's a beautiful hardcover book to match.
4. The Night I Met Father Christmas
This is a holiday novel. Jackson knows all about Christmas, except for how Father Christmas became Father Christmas. On Christmas Eve, Jackson finally gets to meet Father Christmas and hear his story while remembering the true spirit of Christmas.
5. The Best Christmas Pageant Ever
We read this aloud last year and it's HILARIOUS for older grade school kids! Looking forward to having it on a Yoto card this year.
The Herdman children are known for being the worst kids at school. They have burned down a toolhouse, steal, lie... you name it. So when they get involved with the Christmas pageant, everyone expects it to be a disaster. Can they put on a successful performance of the Nativity?
This definitely skews older elementary into middle school - younger kids won't understand the "bad" behavior in the context of the story.)
Here's another holiday novel. When George finds a mysterious snow globe at Marley's Curiosity Shop, he sees an impossible scene. Before long, he and his father (who is a bit of a Scrooge) go on a journey to Christmas past, present, and future.
This has two holiday stories by Louisa May Alcott, author of the classic Little Women. I haven't listened to it yet but I'm excited to!
8. The Snowman
This novel by Michael Morpurgo is about a boy named James who wakes up to see snow one morning. He makes a snowman and everything seems normal until that evening when the snowman comes to life!
There is also a pre-made Yoto card of this here.
This is a novel that was also dramatized into a Netflix movie. It's about a whimsical boy who will one day be Santa. It's about so much more than Christmas though - it covers grief, joy, resilience, and generosity (I'd say age 10+ because it does have sad parts).
Get it on Audible or Libro.fm.
You may also like the sister story by the same author, called The Girl Who Saved Christmas.
10. James Herriot's Treasury for Children
This is a lovely compilation of "warm and joyful tales" for children. There is one specific holiday story called The Christmas Day Kitten, but I think the rest of the stories are well worth it!
Get it on Audible or you can find the cd here - with cheaper used ones.
11. Letters from Father Christmas
This is a book of the letters JRR Tolkien wrote to his own children each year, from Father Christmas. His family grows, and you see how his amazing imagination worked and shaped his children's lives. The cover the 1920s through WWII, and are a charming read or listen.
I just ordered the gorgeous hardcover copy for this year, which includes the drawings he made.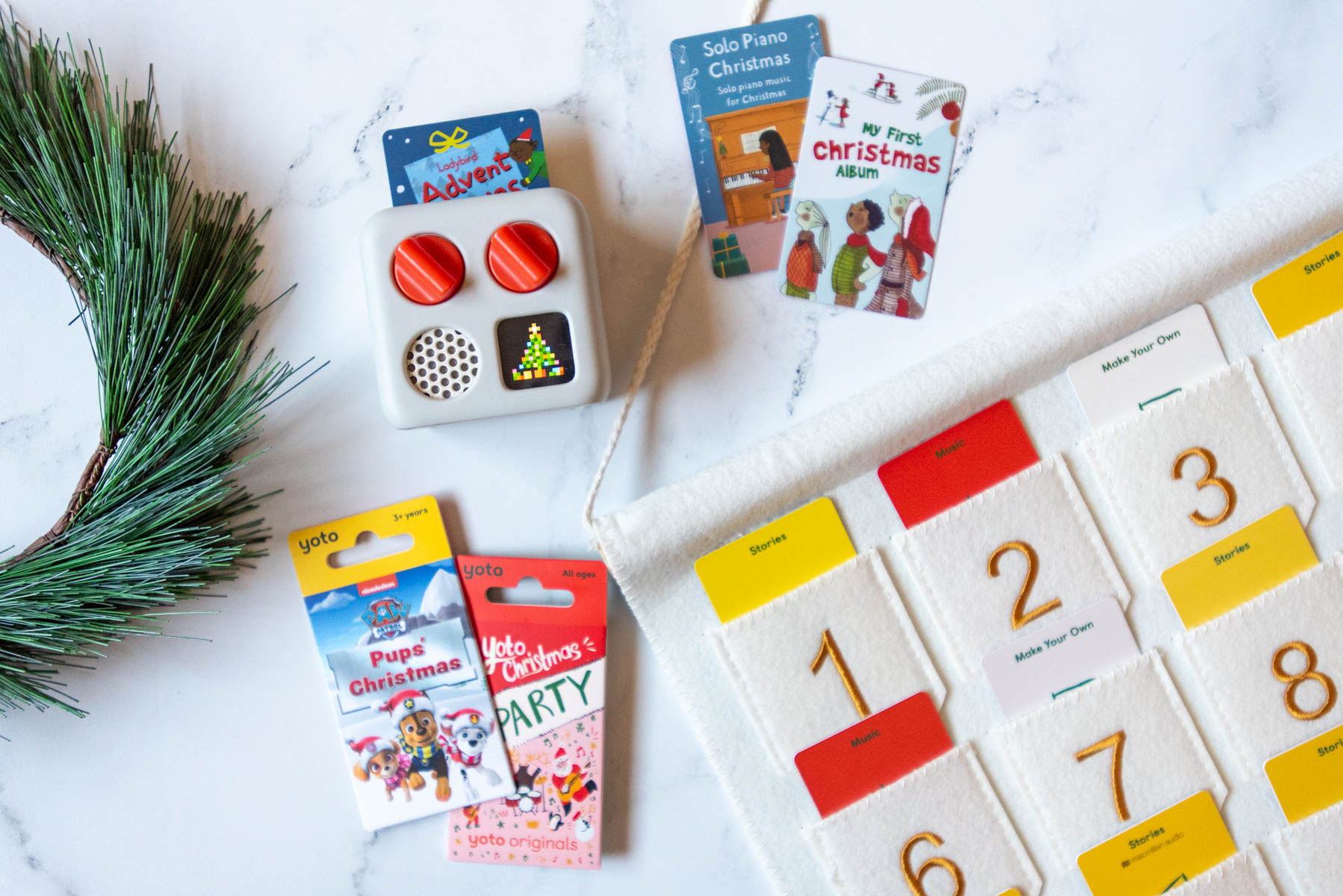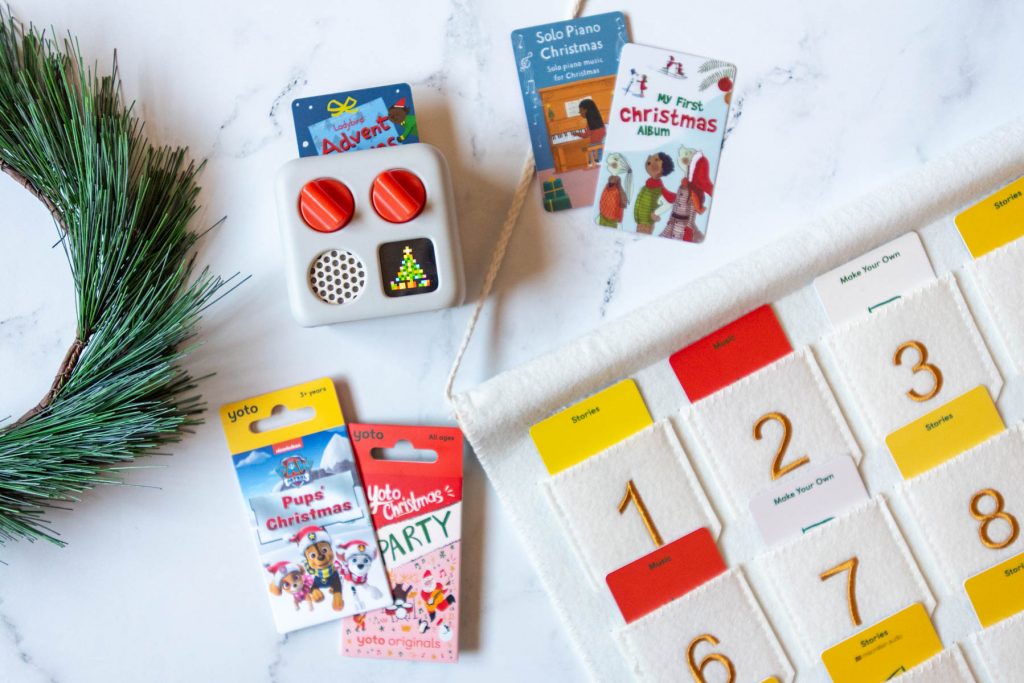 Popular Albums for Christmas Music Yoto Cards
Don't forget your favorite Christmas music! CDs you already own can be put on Yoto cards so easily (just rip them to your computer and load them on a playlist).
You could make a single Christmas Yoto Card that has hours of music, or individual cards for different artists. The beauty of the Yoto is you can do whatever you want!
We've linked to Amazon Music where possible because you can usually buy MP3s ready to go for Yoto playlists. Just find the Purchase Options button, and then click/tap the MP3 Music option on the dropdown. A popup appears to confirm the purchase, and then you can download it right away!
Here are some holiday albums to spark your interest:
Religious Music for Christmas
If you're looking for Christian holiday music, focused specifically on Christ, then I highly recommend these:
There are several holiday albums ready to go from Kid's Bop! Some are available straight as MP3s, and some require converting a CD.
Now That's What I Call Christmas
There are so many to choose from! I just ran a search here - but these two would be super easy to make a Christmas Yoto Card since they are ready to download:
Amy Grant's Home for Christmas
It's not Christmas without Amy Grant! This album came out over 30 years ago but it's still one of my go-to albums at Christmas.
Also think about getting Amy Grant's Christmas Album, which is another favorite, and has the MP3 tracks available here for the MP3.
Who doesn't love Josh Groban? His voice is amazing, and that is definitely evident on this beautiful Christmas album.
This is one of my favorite Christmas albums ever. It's fun, jolly, and full of Christmas cheer. Buy the MP3 tracks and easily turn them into a Yoto card.
The Best of Pentatonix Christmas
Pentatonix is a super talented acapella group and they have lots of Christmas released. This album has their most popular Christmas songs.
Dr. Seuss' The Grinch Soundtrack
Make a fun Yoto card for the soundtrack from the Grinch! It will have your kids dancing and singing along.
The Piano Guy's A Family Christmas
This album by the Piano Guys features instrumental music. If you like piano and cello music, you'll really enjoy this!
The Trans-Siberian Orchestra is always fun to listen to and their Christmas album is amazing. It's rock-Christmas! You can also get the MP3 tracks of a different album here.
This one comes highly recommended- by Jessie Farrell and the Gumboot Kids. I like that you can preview it first on MP3, then buy it digitally or on CD.
Any other ideas?
I'd love for this to be a huge list of Christmas Yoto Cards and MYO Ideas. Did I miss your favorite content? Do you know of other mp3 resources? Comment below and I'll get them added!