Need a good gift idea for a curious child? Want to give the gift of learning instead of more stuff? A monthly educational subscription box is a great gift!
This post has a bunch of ideas for monthly STEM-based learning kits: so there are subscriptions for science, technology, engineering, and math, as well as coding, physics, chemistry, biology, and innovation. Whether you want to encourage a love of science or spark some new curiosity, these educational subscription boxes are a great way to encourage ongoing learning.
And a heads up - an educational subscription box like this makes an excellent grandparent gift. It's not more "stuff" that just fills up the closet - it's education disguised as fun projects! My kids received some of these boxes last year from the grandparents and they've already asked if they can request a monthly subscription again. 🙂
Educational Subscription Boxes for Kids
Kiwi Crate
There's a reason so many people talk about Kiwi Crate - it's our favorite educational subscription box for kids! We have subscribed now for almost a year, and can personally attest to their quality. My kids adore them and already asked Grandma to do this again for Christmas.
Kiwi Crate is a subscription box designed to help kids explore and discover the world around them. It helps nurture a child's natural curiosity as they learn about new subjects and create tons of different projects.
Their STEAM-based projects are made for kids between 5-8 and each box includes easy step-by-step instructions, hands-on activities, and additional science content. The projects explore different science topics, arts and crafts, and more. A subscription for Kiwi Crate is about $20 a month, depending how many you buy.
---
Tinker Crate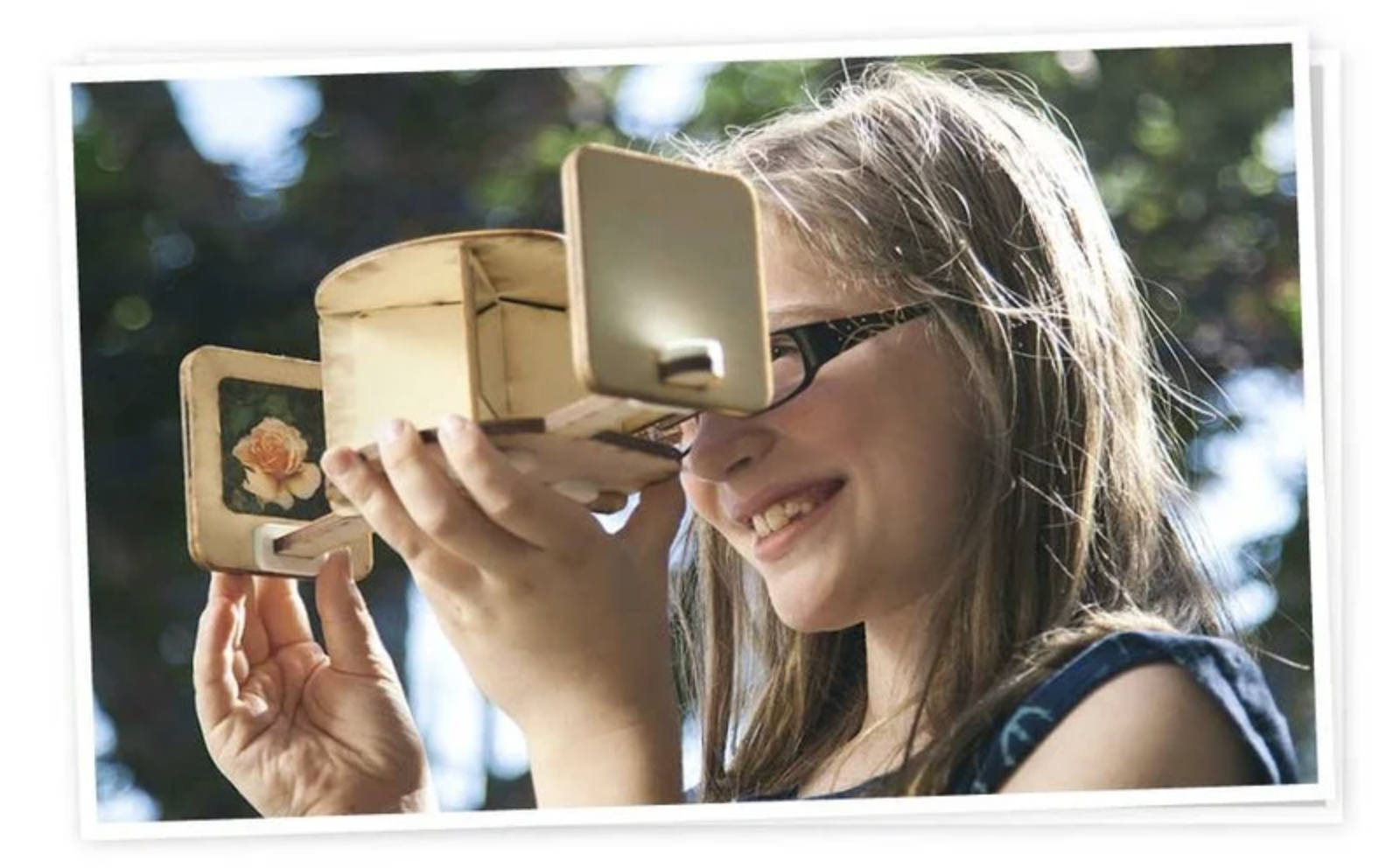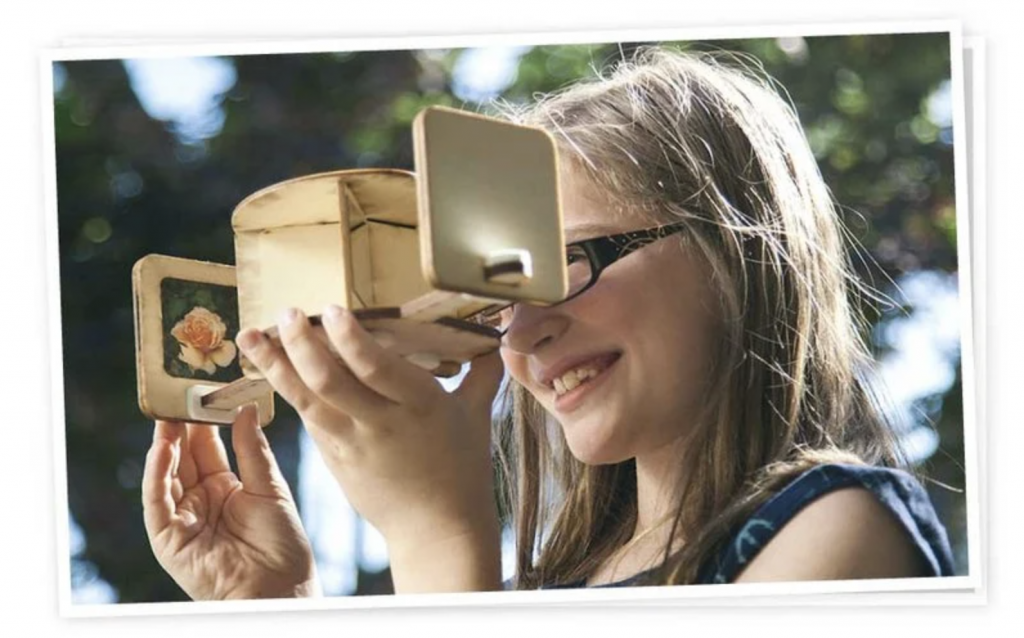 If your child is 9 or older, then they are ready for the Tinker Crate from the KiwiCo line. My 10 year old LOVES his Tinker Crate subscription!
Tinker Crate is made for kids between 9-16, with activities that use STEM principles to help kids learn creative problem solving, critical thinking, and innovation. Your kids can learn to make a hand-cranked, wooden automaton, or build with hydraulics. They can even use the robotics kit to build a walking robot.
These monthly STEM kits are $17-20 and have all the necessary materials for their science and engineering projects. The boxes also include detailed instructions, additional science activities, and access to online tutorials with more tips and tricks.
My 10-year-old has done almost a year of Tinker Crate - and it has been his favorite thing and he is always so excited when his monthly STEM kit comes in the mail! There are so many cool things he has made and learned about.
Tinker Crate is available here.
---
MEL Science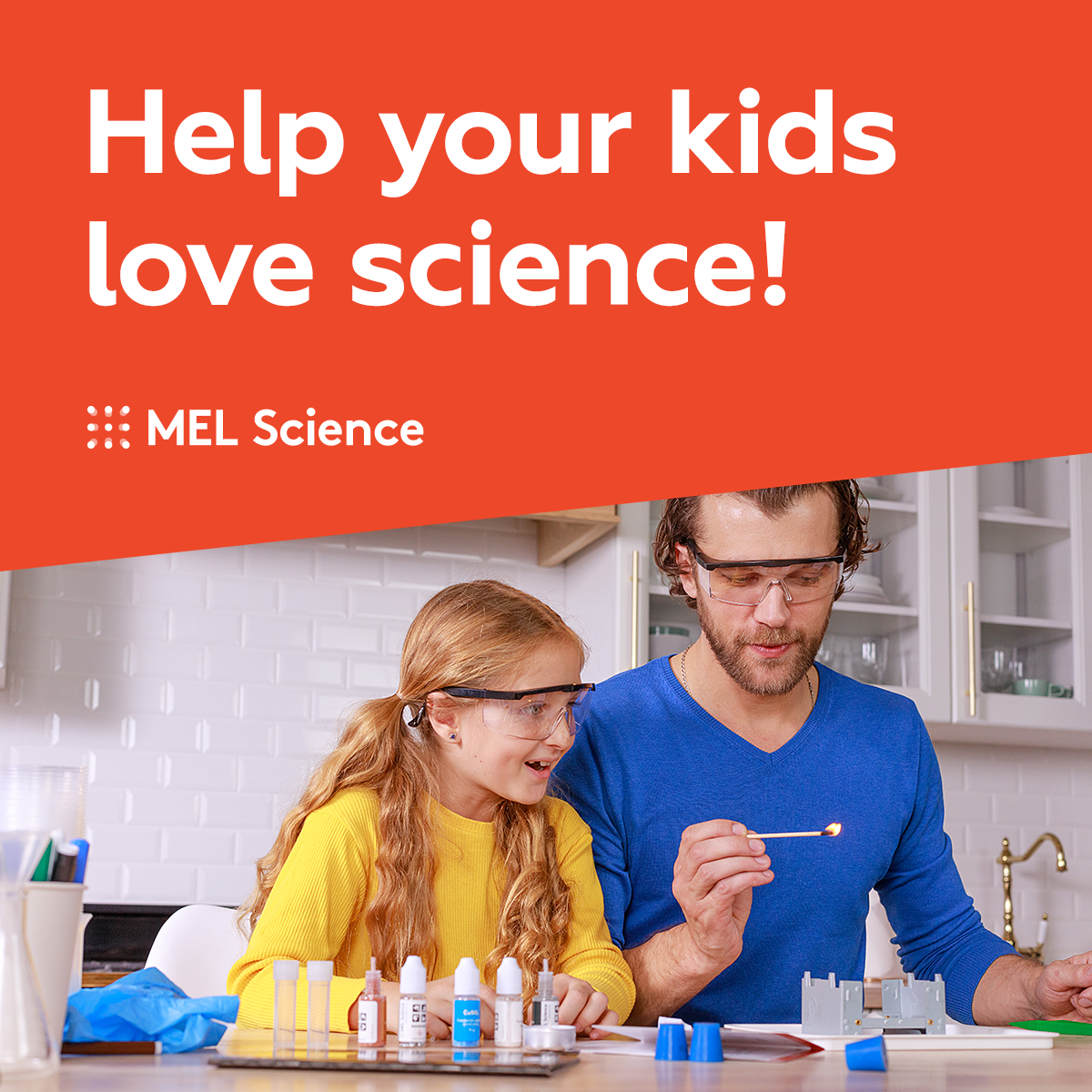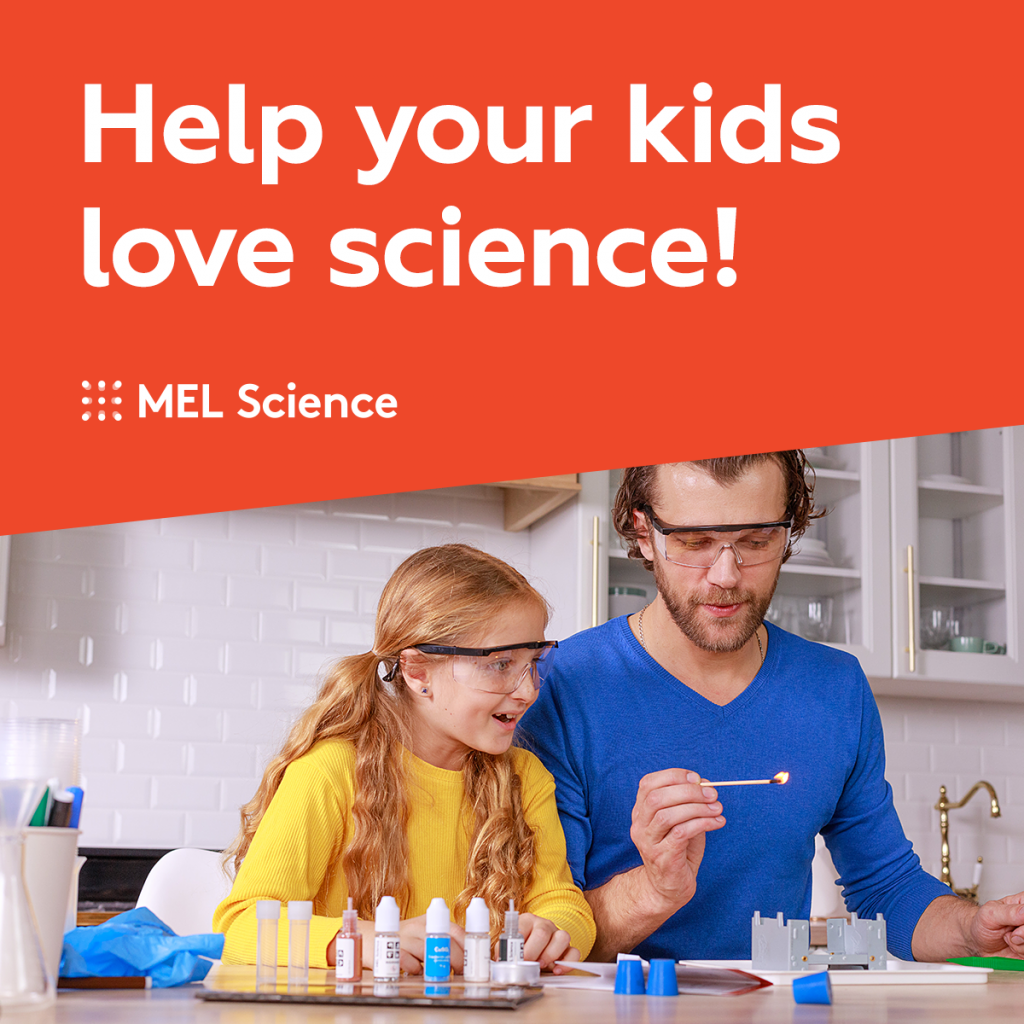 MEL Science boxes look SO cool! It's education disguised as entertainment. Scientists and parents worked together to ensure the boxes are perfect for kids.
Their most popular option is a Chemistry experiment subscription, for kids aged 10-16. You get 2-3 experiments every month. Your first box includes a starter kit with everything you need for your future experiments - like beakers, flasks, safety glasses, Bunson burners, and more.
One of the super unique things about MEL Science boxes is that it comes with a Virtual Reality headset! You use your smartphone and the special glasses to explore virtual lessons that go with the physical experiments. It sounds so cool!
The chemistry set contains 2-3 new experiments each month at home, like learning how to stop corrosion, growing crystals, making instant snow, and more. A subscription is $35 a month.
For younger kids, they have a MEL Kids subscription to learn all sorts of things.
We are also really interested in the MEL Physics subscription, with physics-based experiments and projects. It's meant for the same age range as the Chemistry kid, age 10-16 or so.
Mel Science Chemistry (Age 10-16+) is available here.
MEL Kids - Kids (Age 5-10) is available here.
MEL Physics (Age 10-16+) is available here.
Of all the educational subscription boxes listed, this is the one I'm most excited about (since we already get Kiwi Crate and Tinker Crate, which are my first recommendation). Don't tell my kids, but I think this is what they are getting for Christmas!
---
Oyster Kit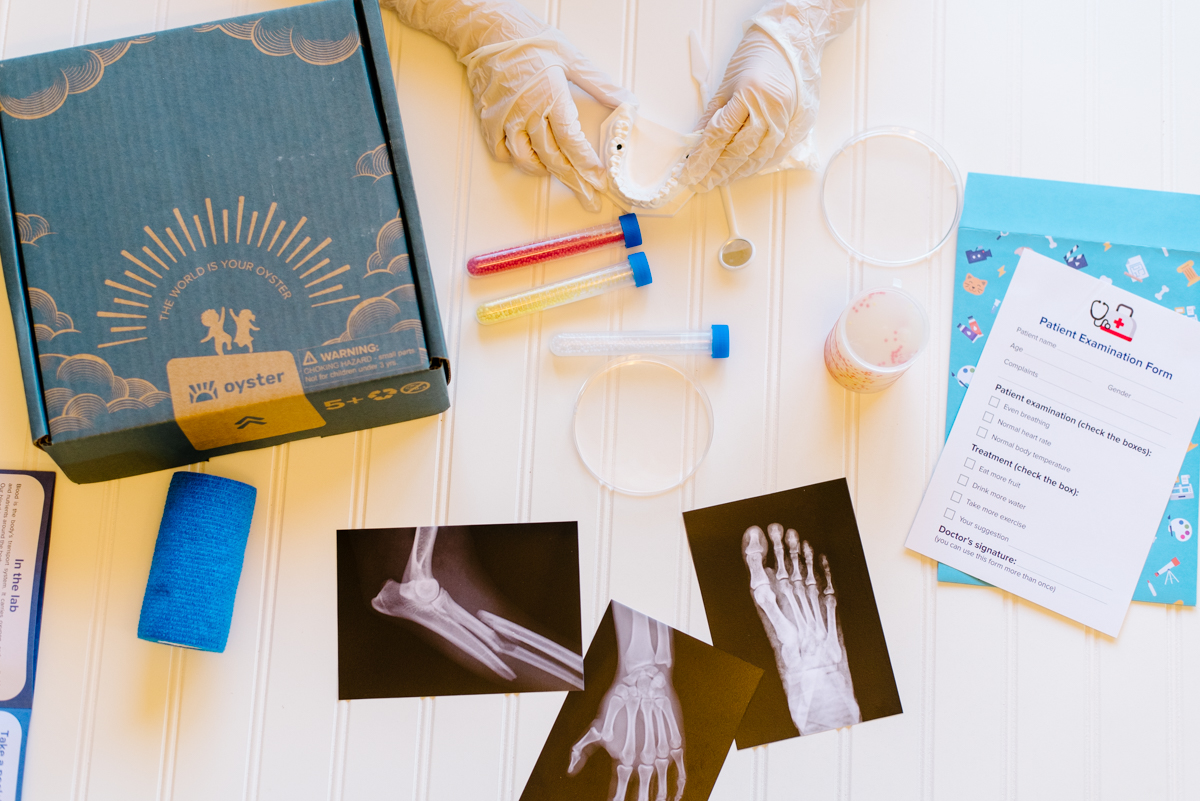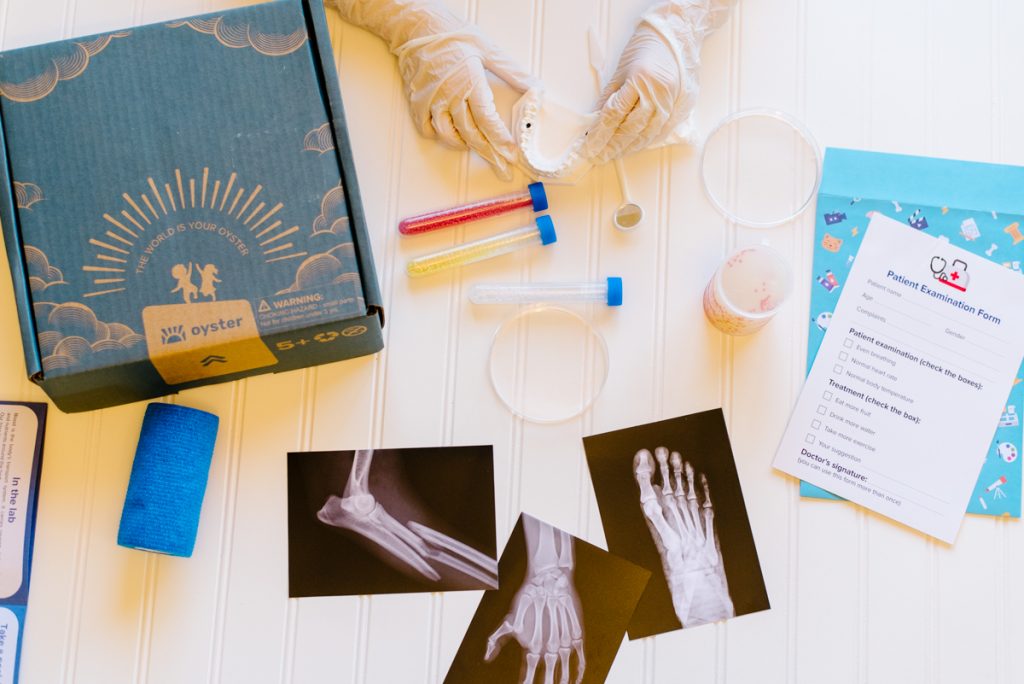 Oyster Kit is a bit different than the other STEM subscription boxes listed here. The Oyster boxes are focused on real-life professions and role-playing. So as you learn about each profession, you learn different skills that a person would use in their job. It really helps connect the reasons you need different STEM skills and how they help people.
We got the doctor kit, and my kids loved pretending and learning together. We talked about different professions within the medical field: like how lab techs look at red blood cells on a petri dish, or how an EMT would use a splint to stabilize a patient with a broken arm.
The splint kit was a huge favorite for my 6-year-old - he wants a "cast" every day now. 🙂
The idea behind Oyster is that you can be anything you want to be - that the "world is your oyster."
They can learn to be a chef and open a pop-up restaurant and cook delicious dishes. Or they can be a geologist and carry out excavations. They can learn to be a detective and investigate crime scenes and determine suspects.
It's designed for kids between 5-9 for about $36 a month. Each month, you get a kit in the mail about a new profession, and then you can role-play and learn at home. Oyster also provides online tests and activities so they can track what they have learned.
---
Little Passports Science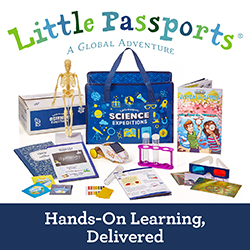 The Little Passports Science Expeditions subscription is designed for kids over the age of 9, and each box explores a new theme with fun science experiments. Some of the themes covered are forensic Science, caves and crystals, hydrology, rockets, and more!
Each month, your children will solve a new mystery with Sam and Sophia, engage in hands-on science experiments, and have access to bonus online content. Their boxes are $26 a month.
We did a subscription to the travel/culture line from Little Passports a few years ago - but I think my kids are ready for the science educational box now!
Little Passports Science is available here.
---
Bitsbox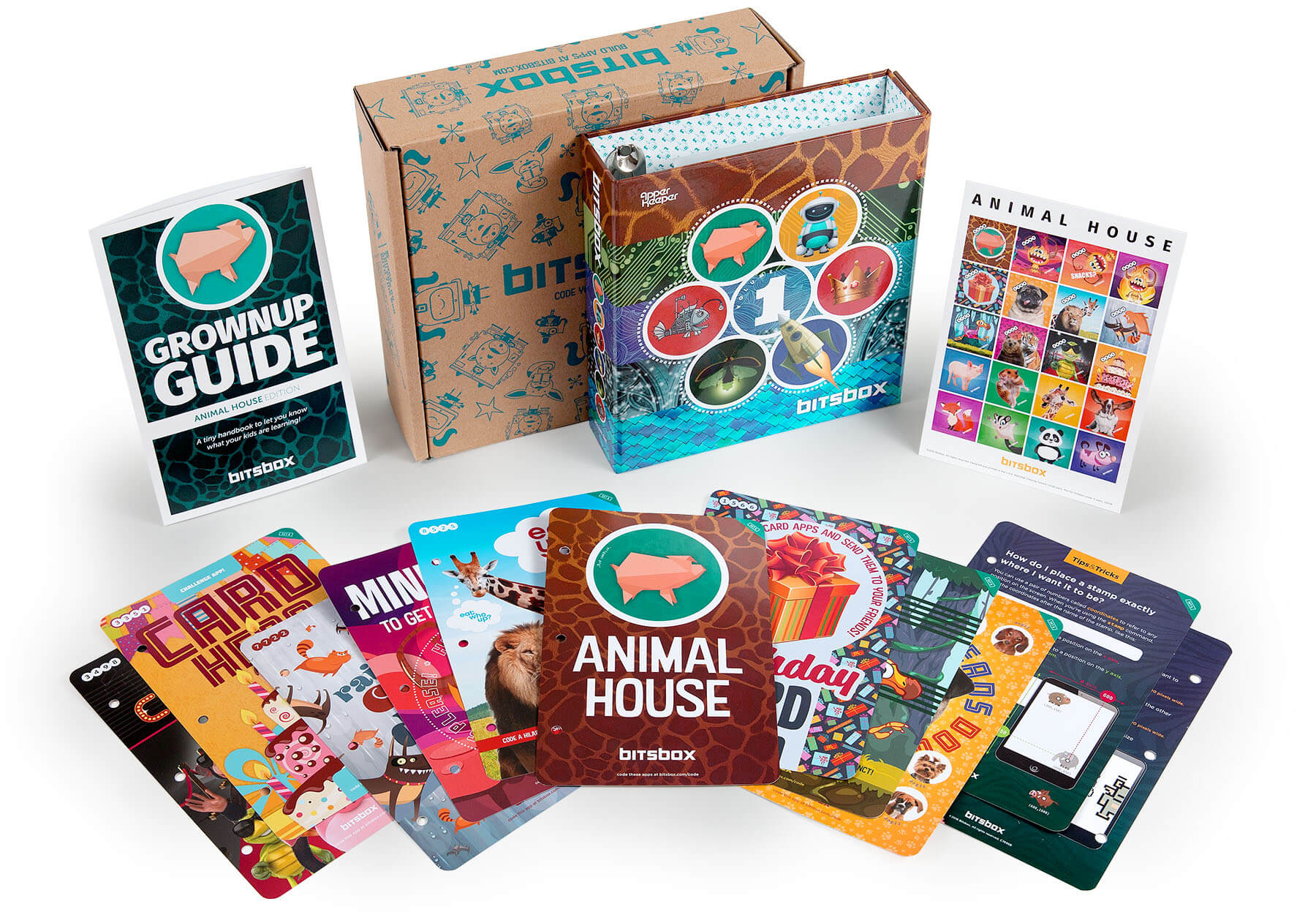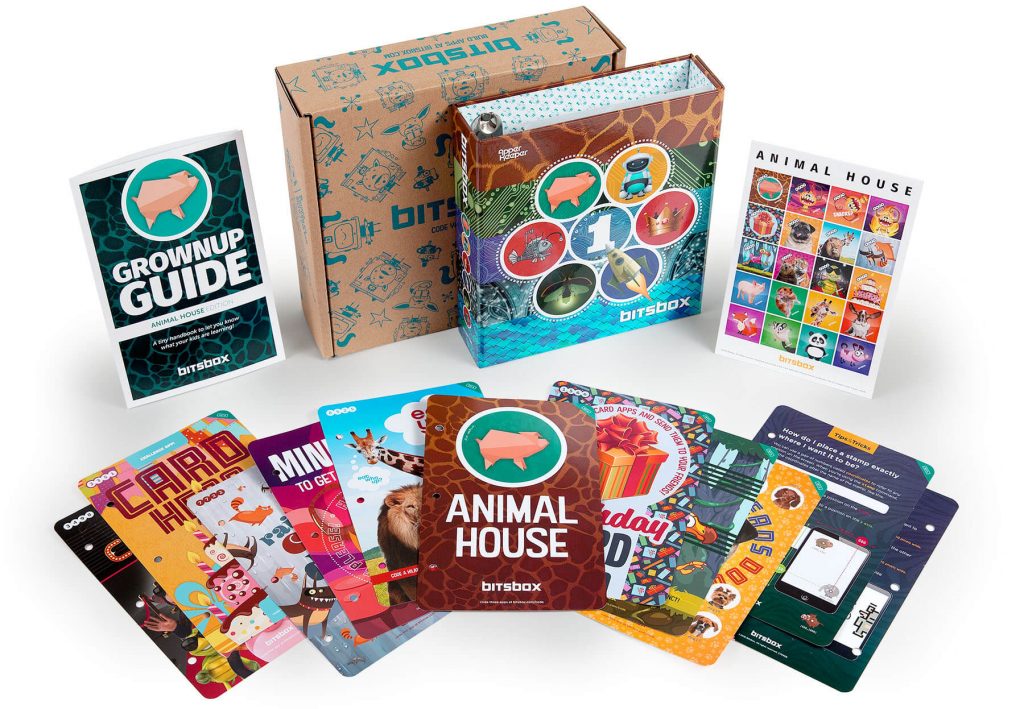 Educational subscription boxes can be about more than just STEM. Coding is a skill that will benefit all of our kids!
Bitsbox is a subscription service that helps kids learn about coding and app-building. Each month, your child can look through the materials and pick an app they want to build, and then get the code and make it their own. Kids can use their apps on any phone, computer, or tablet.
Subscriptions start at $17 a month and are designed for kids between 6 and 12.
We are highly considering this for our kids for Christmas!
---
Groovy Lab
Groovy Lab in a Box is designed to help kids build their critical thinking and engineering skills through activities, experiences, and design challenges. Each month has a different topic, with activities where kids will investigate, brainstorm, plan, build, test, and redesign their own STEM creations.
The Young Creators subscriptions are for kids 4-7 and the STEMist Series is for kids 8 and up, and each is $30 a month.
The Young Creator Series is available here.
The STEMist Series is available here.
---
Club SciKidz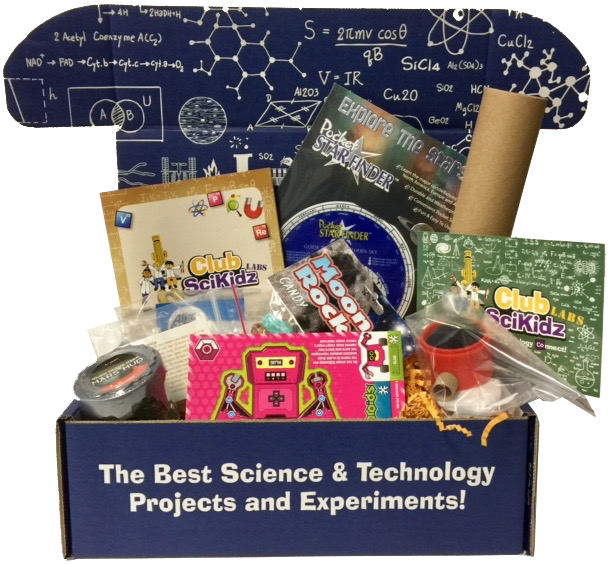 Club Scikidz is a monthly lab kit with STEM-based experiments. Each box explores a career-related theme and includes experiments, projects, and lab supplies for your child's own technology lab.
Your child can learn about astrophysicists and the Solar System, or put together their own origami microscope and observe various specimens for observation. A subscription is $40 a month.
Club SciKidz is available here.
---
Creation Crate
Creation Crate is for tweens who like building and programming new tech projects. For $30 a month, your kid will receive all the necessary components for a new project, plus access to online instructions, video tutorials, and one-on-one support for troubleshooting issues. Your child can learn to build mood lamps, games, weather stations, and more.
The projects with Creation Crate become progressively challenging each month, and cost $39 a month.
Creation Crate is available here.
---
Biobox Labs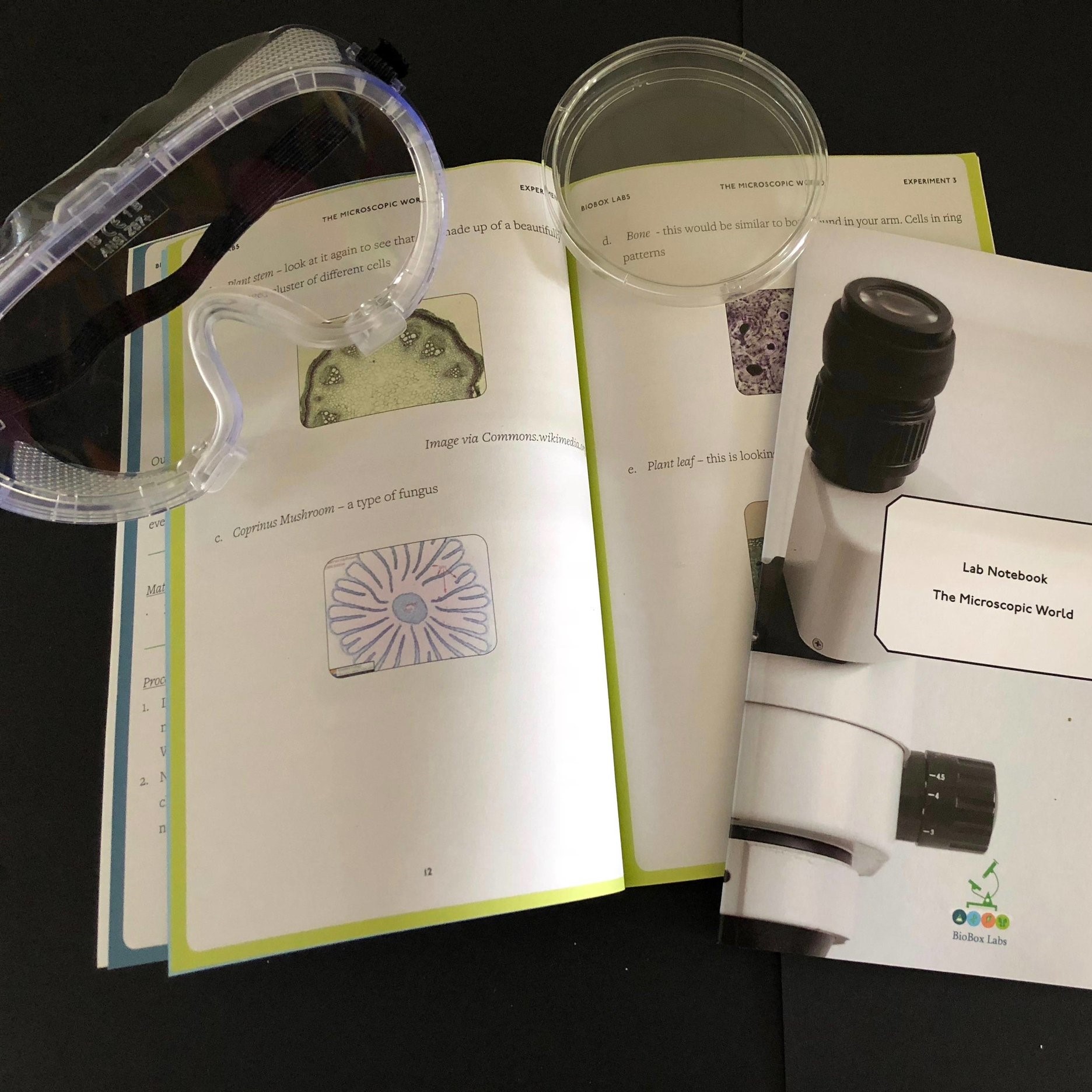 BioBox Labs is a fun, science-based subscription box filled with everything your science-loving kid needs. Each month, your box will come with directions for 4-5 exciting experiments, and all the tools and supplies your child will need for those experiments.
Your child can learn all about microscopes, plants, birds, oxygen, and more. BioBox Labs is between $50-60 a month depending on the subscription you choose and their boxes are perfect for kids 6-14.
Biobox Labs is available here.
---
Surprise Ride by Fat Brain Toys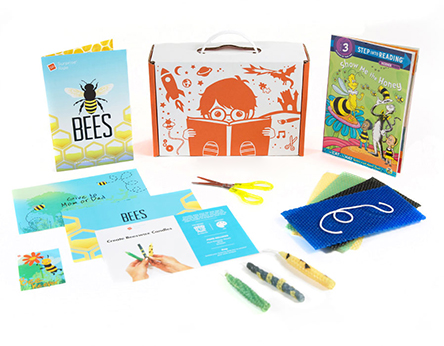 This company is on a quest to help families engage with the real world, instead of screens.
Each kit from Surprise Ride explores a new subject, like fantasy, science, history, animals, geography, and more. The boxes include project supplies, step-by-step instructions, a book, and a keepsake.
This educational subscription box is definitely geared towards a the 5-8 year old crowd, but it's a great opportunity to introduce your child to new topics!
A subscription is $25 a month.
Surprise Ride Fat Brain Toys is available here.
---
Spangler Science Club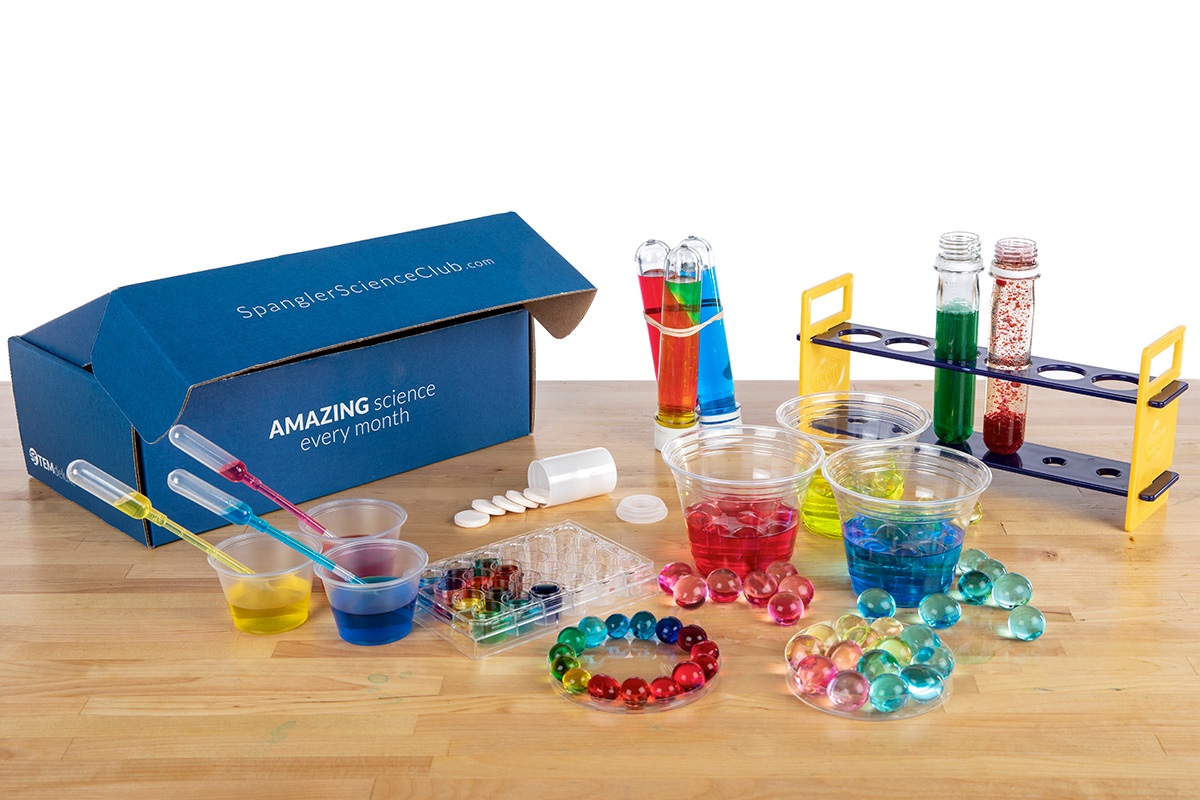 Spangler Science Club is a monthly STEM kit for kids who love experiments! It's designed for children between 5-12 and includes easy-to-follow instructions and supplies for up to 5 STEM experiments every month.
They have a STEM lab (up to 5 experiences) and STEM Deluxe (up to 10 experiences). Most of the experiments can be done with parental assistance.
Spangler Science Club is available here.
---
Superpower Academy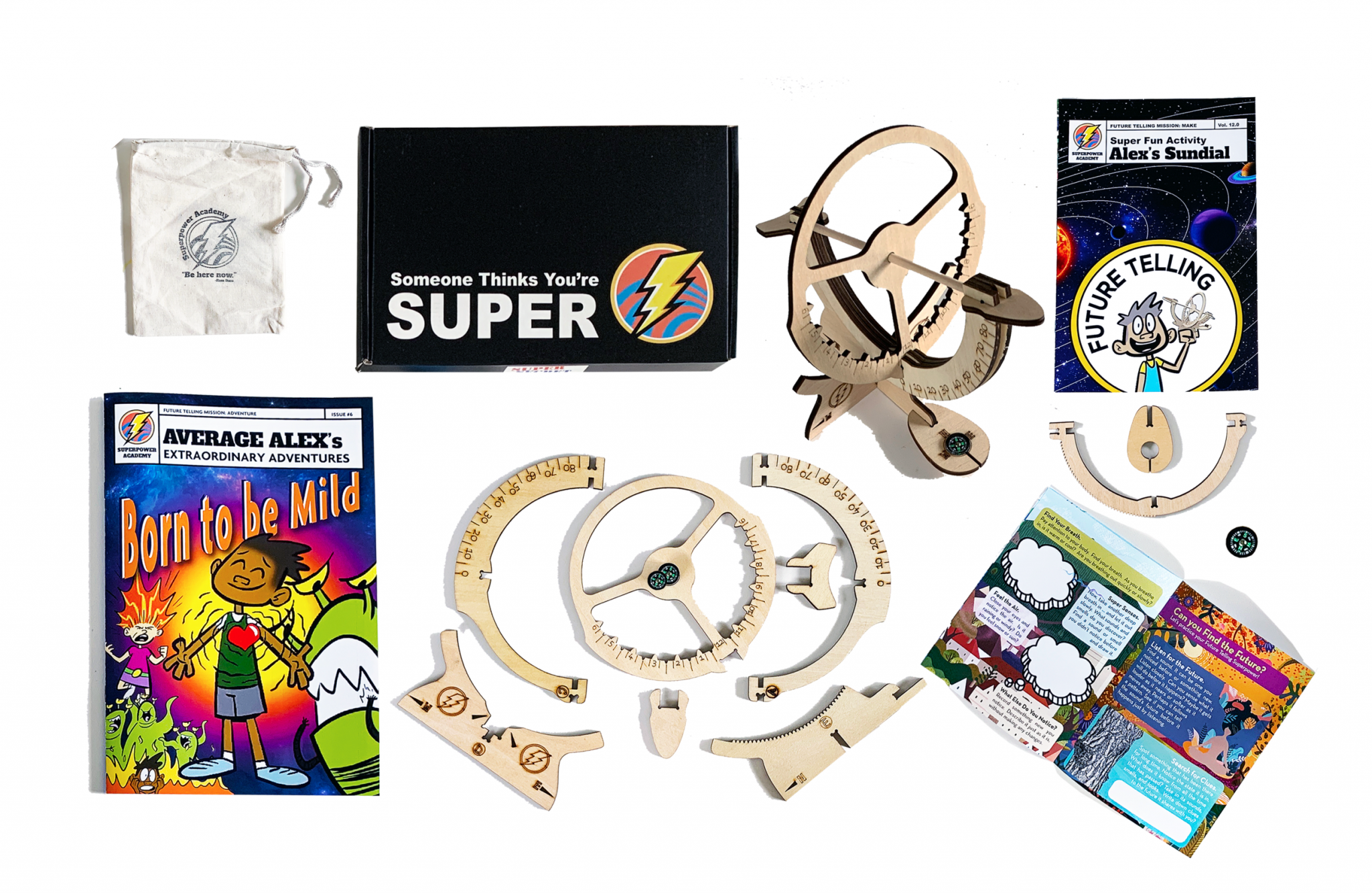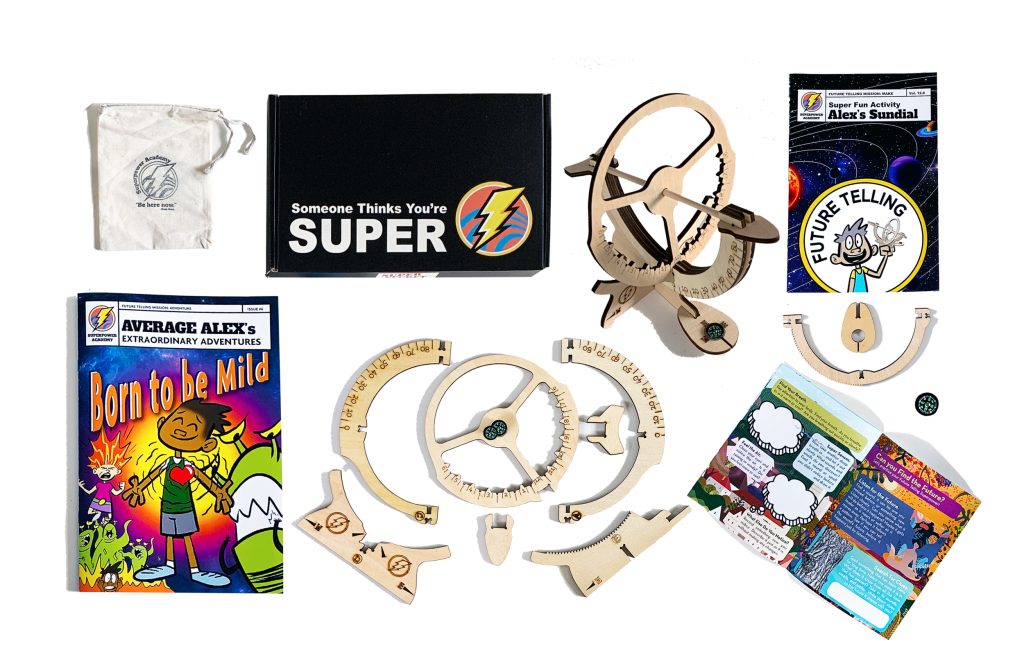 Superpower Academy combines STEM with social and emotional learning to create the next generation of heroes. Each month, your child will get "Secret Missions" with hands-on projects that help cultivate confidence and empathy, and they will get comics and stories to help them learn about real-life heroes too.
Superpower Academy is designed for kids between 5-10 and costs $33 a month.
Superpower Academy is available here.
---
There are so many good options on this list! I'm excited for some new monthly subscription boxes for my kids. Which ones are you most excited about?