Taking portraits of children is always an adventure. You never know if you're going to get the cheesy-camera-grin or trigger a stranger danger reaction!
I don't post all the freelance work I do, but I noticed that this session had good examples of things I do to encourage young children to cooperate. This sister and brother were very different, and each required a different approach from me as the photographer. There are lots of ways to get children to smile, but these are some of the things that work for me!
This little girl is almost four, and when I started shooting she had a lot of cheesy-grins and silly faces going on. The first shots were stiff and posed so I definitely wanted to tone it done and find some more natural smiles for her mom.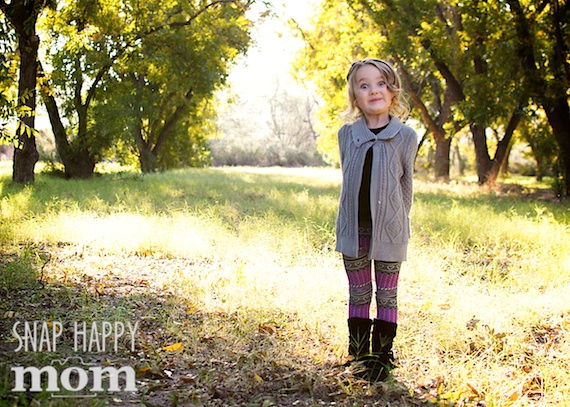 My first thought was to ask her dance. It's so fun to have little girls show off their dance moves! You may have to show them what you expect (I usually move my arms at at my sides and shift my weight a bit) but this can bring out a lot of personality for young clients, and get them feeling more comfortable and natural with the camera.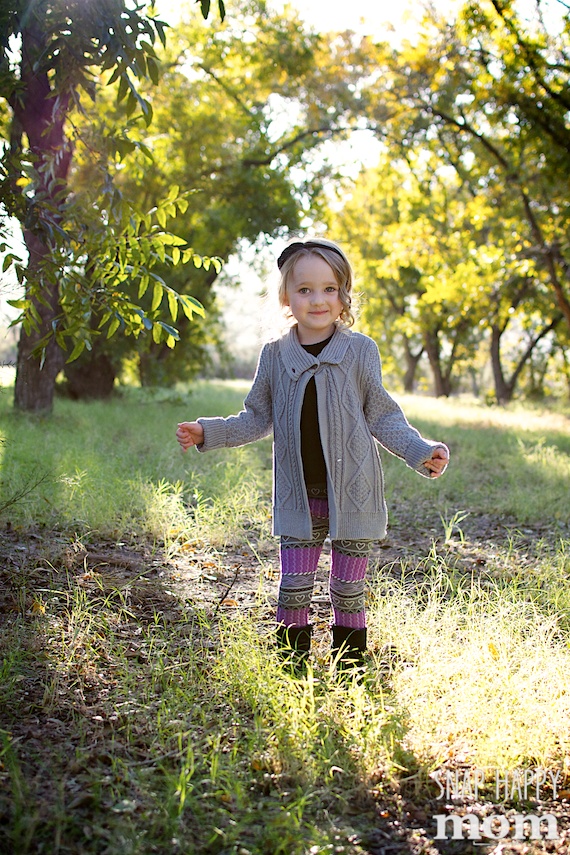 Dancing got out most of her sillies, so I got a more real smile after that.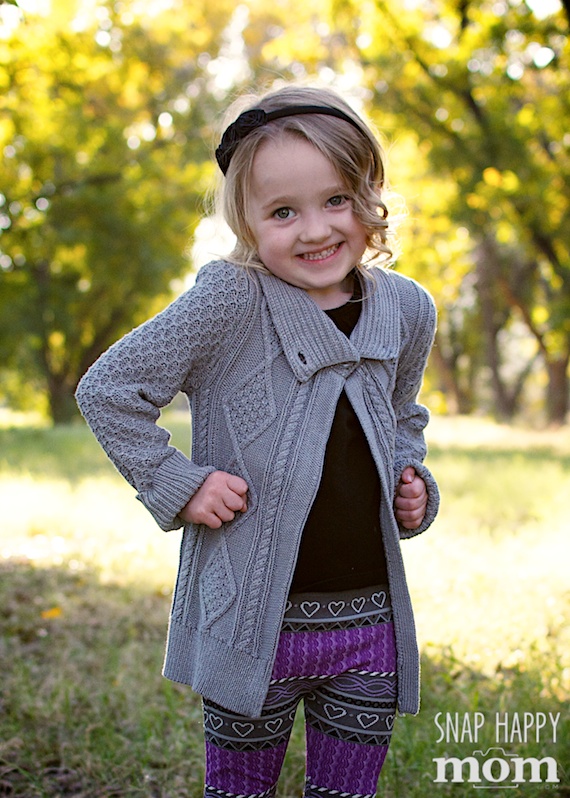 Once I get the real smile, I ask for them to "give me a princess smile." Most little girls understand this direction and give me a very soft smile that I just love!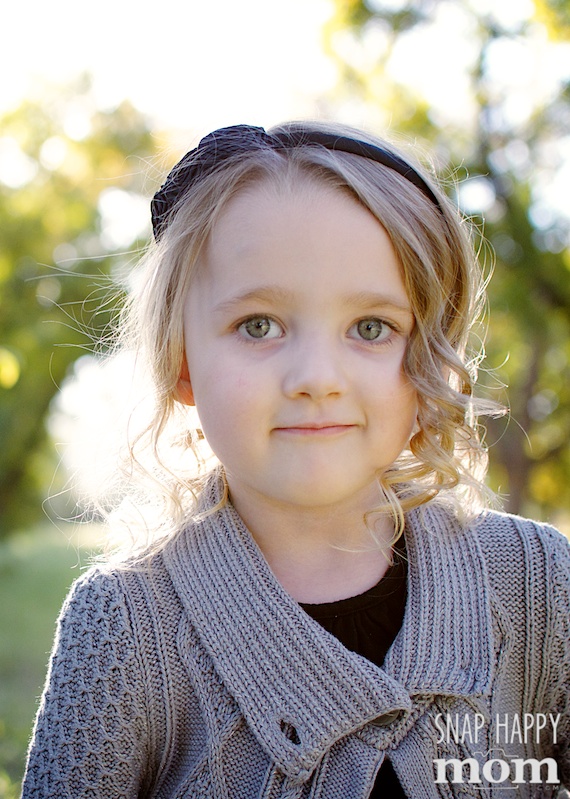 I fully expect kids to be kids, but I do try to get one pose to please Grandma! I ask them to "sit like a lady" and just to look at the camera. You never know what you'll get, but I love this glimpse of the woman she'll become.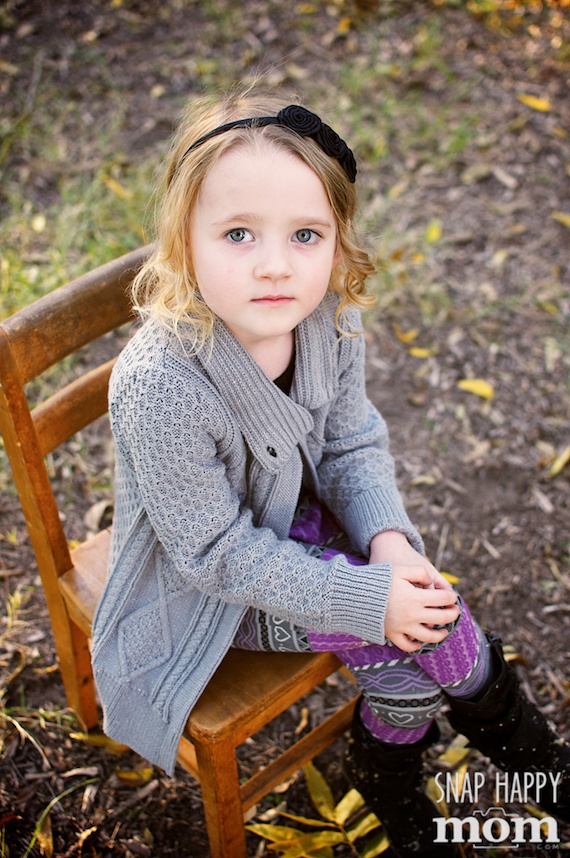 My tried-and true tip is to play peek-a-boo behind the camera. Sometimes you'll get the cheesy grins…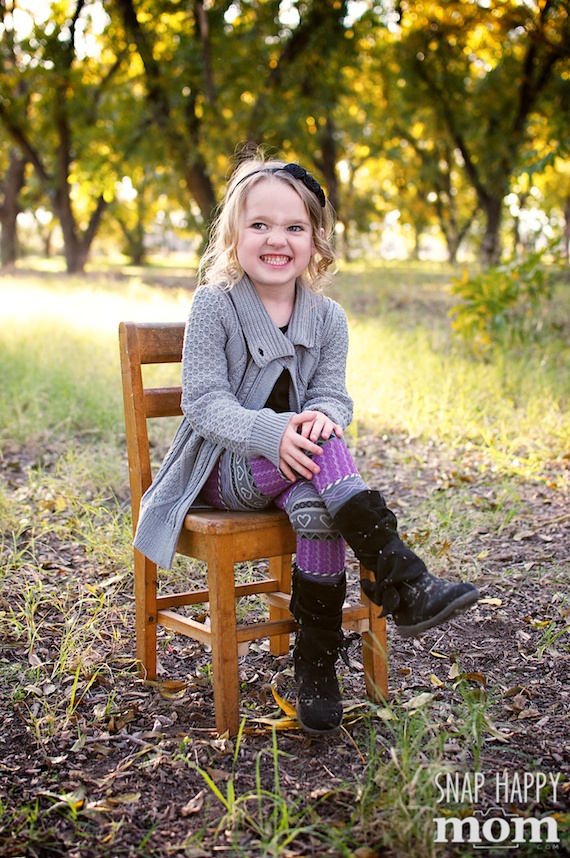 …but it almost always brings out the real ones! That's her real, spontaneous smile, and I'm so glad I caught it.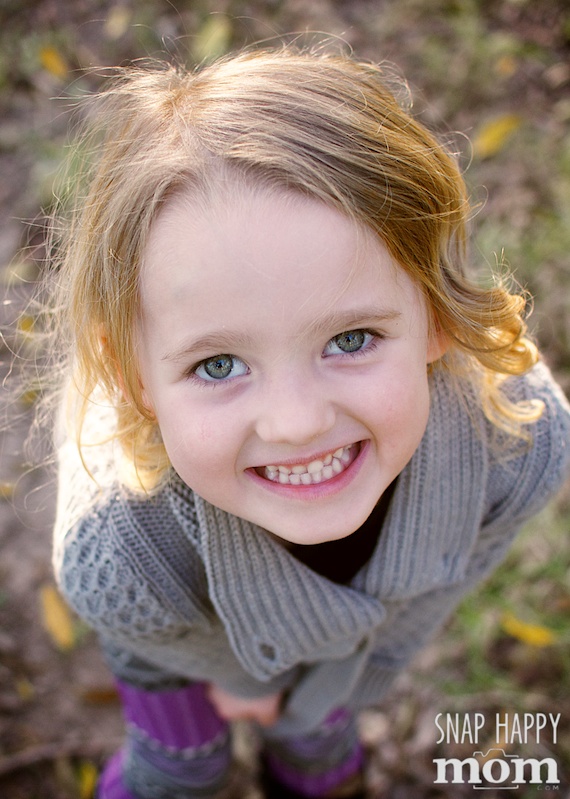 Sometimes you can say "show me your eyes" and little kids will open them up them really big for you. (Some kids take this literally and start poking their fingers in their eyeballs, but it's always worth a try.)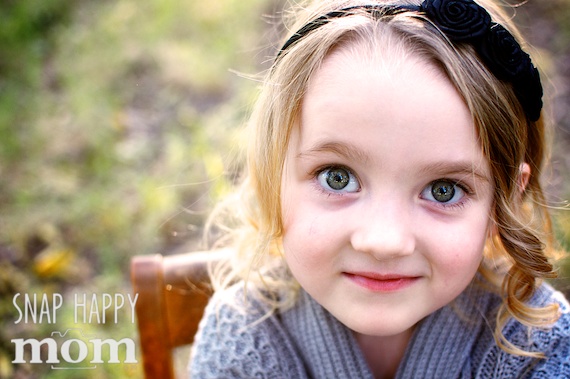 Her brother was a totally different story. Making boys smile usually ends up depending on what funny and unexpected noises you can make behind the camera. This little guy didn't want to smile for anything, but I eventually got him to warm up to me.
Cooperation doesn't always mean smiling on cue! If it's clear my client isn't going to smile right off the bat, I go ahead and capture other expressions without asking them to smile. This gives them a chance to warm up to me without the pressure to perform. I'll say things like "show me that rock!" or "how many fingers do you have?" just to get them looking where I want them to.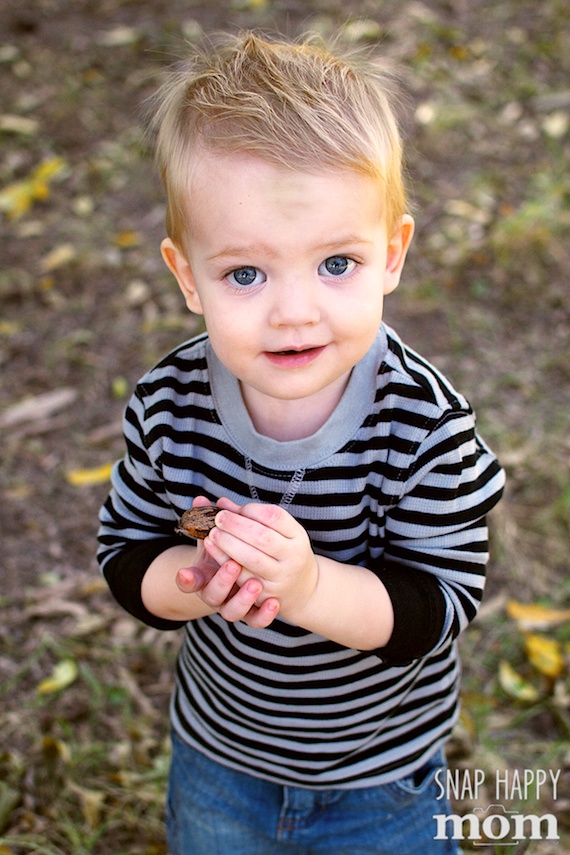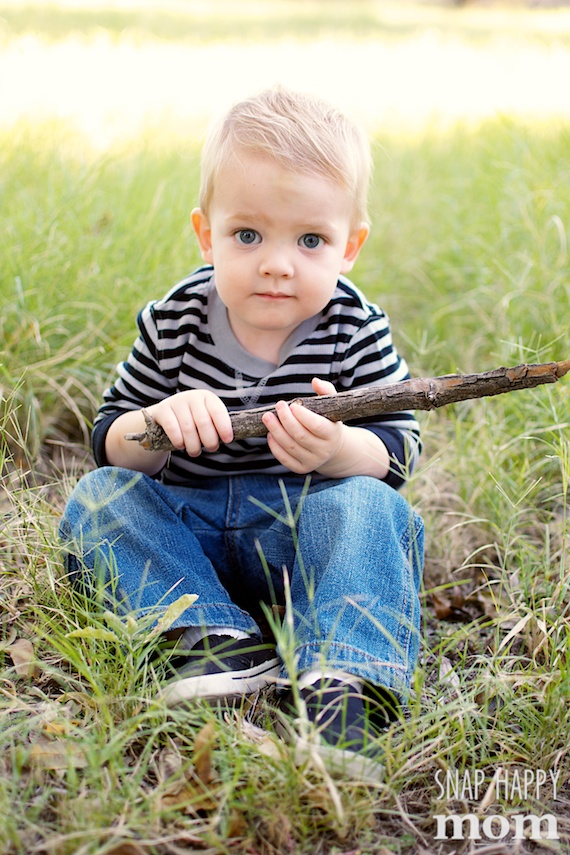 Props can help, especially if you don't dictate how they interact with them and just let them do what they want. I don't ask him to sit in this chair right away, and he was happy to comply.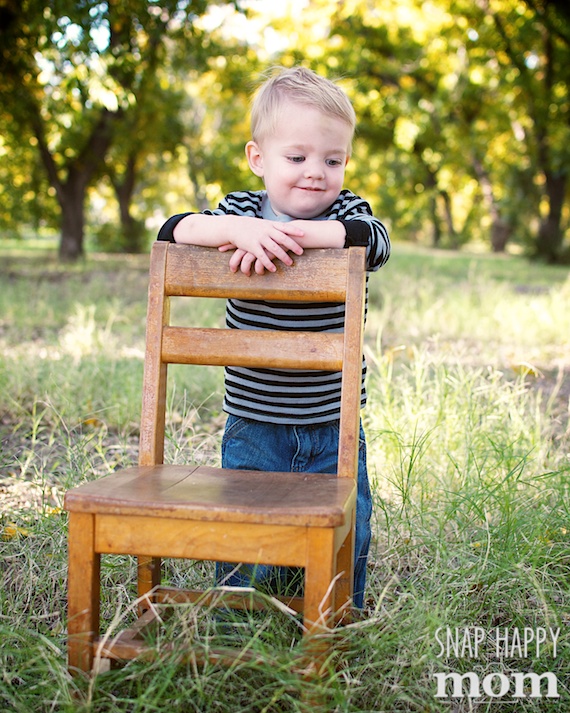 See how that resulted in a great picture? It's not a toothy smile, but it's still his sweet expression! (And you can bet his mom loves it!)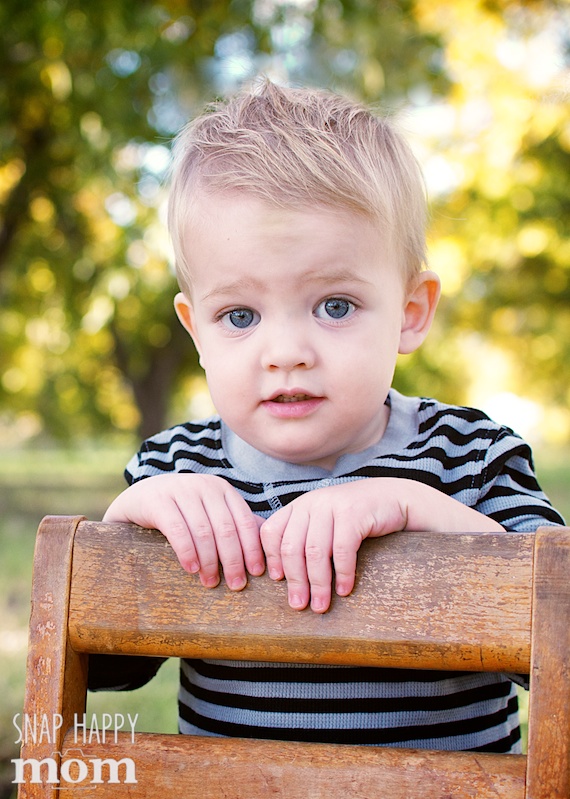 I could tell he was finally warming up to me, so I started trying to coax a smile out of him. I make a lot of animals noises behind the camera ("do you want to hear my monkey sounds?") and I will also rev like an engine (most little boys love Lightning McQueen or Mater). The Cars characters did if for this little guy, and we got some better smiles.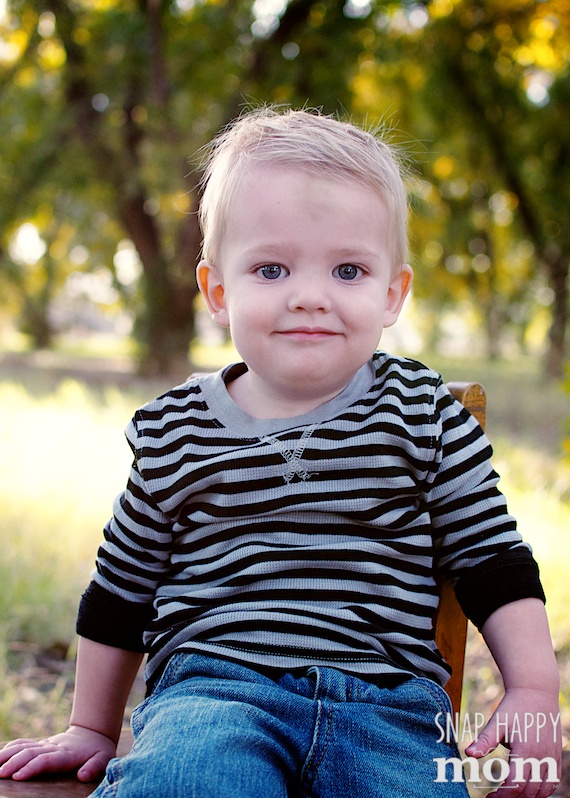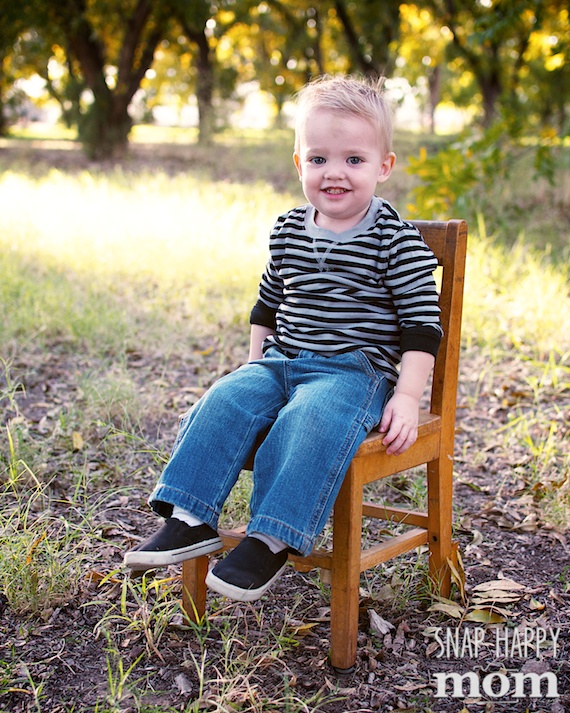 His best smile came when mom got in to tickle him. It's a very real moment that shows their connection: I'd frame it!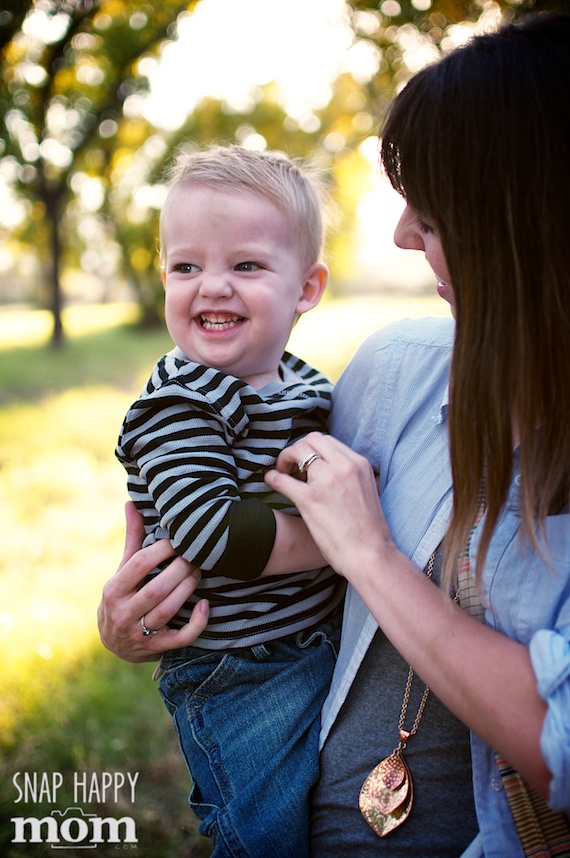 I usually let mom give the kids a snack near the end of the shoot, after I've got most of what I want. I try not to make it a bribe: it's not really cooperation if you're threatened! I let mom reward them for good behavior, and then I take pictures of the happy result. I got to capture this little guy's dear love of fruit snacks once the pressure was off.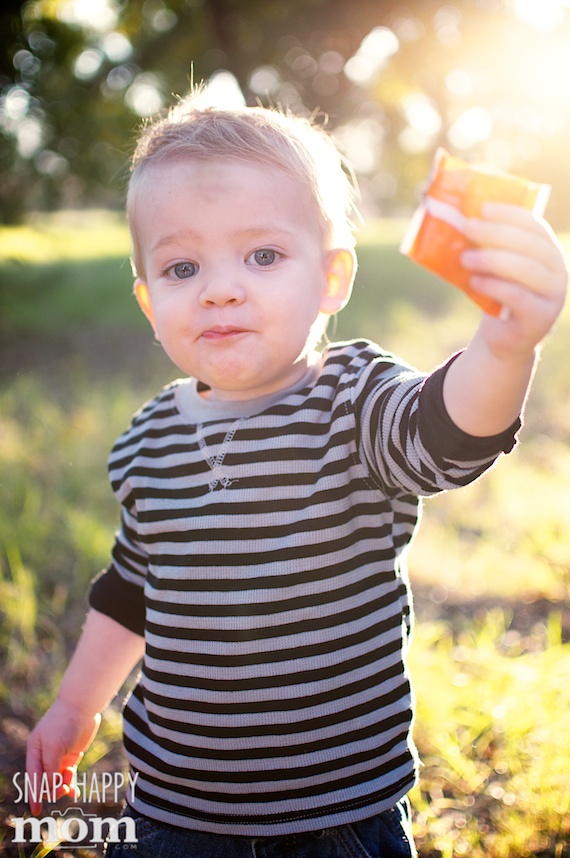 I also took some sibling shots. Although I've arranged them all together in this post, they were taken throughout the session as the chance arose.
I'm always looking for connection in sibling poses. Have them hold hands, link arms, or put an arm around their sibling: people that touch look like they love each other. (This is especially true if there is sibling rivalry or all out fighting going on… you can manufacture some connection if you have to by getting them very close!)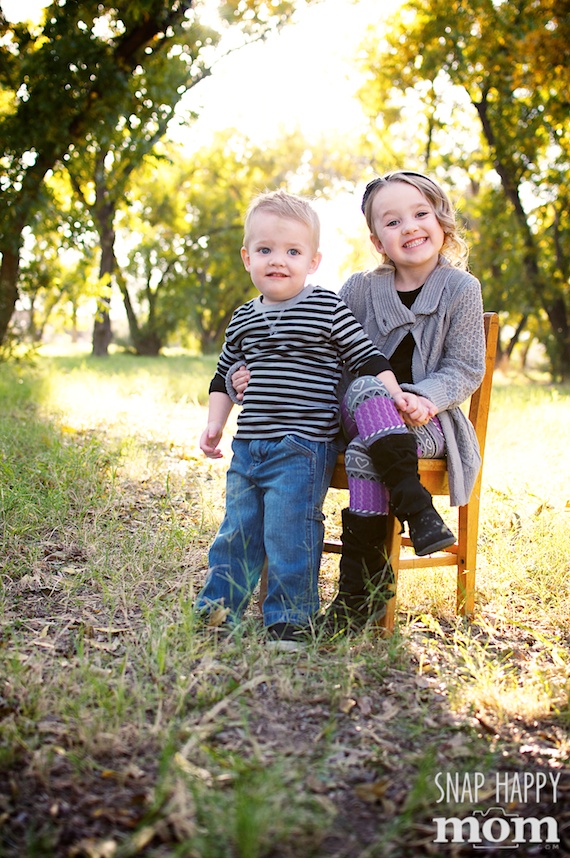 The kiss on the cheek is always cute, but it's helped by the fact that these kids are arranged so close together in the first place.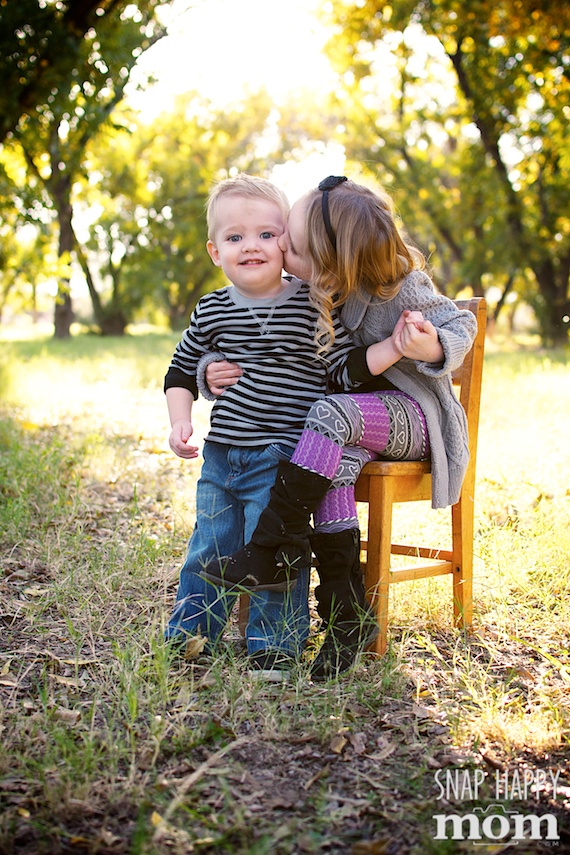 Kids don't always have to face the camera either. I often as them to walk slowly way from me, or sit together. They are usually wiling to cooperate if they don't have to look somewhere specific.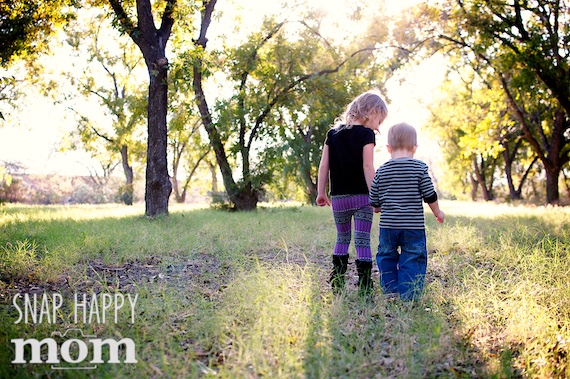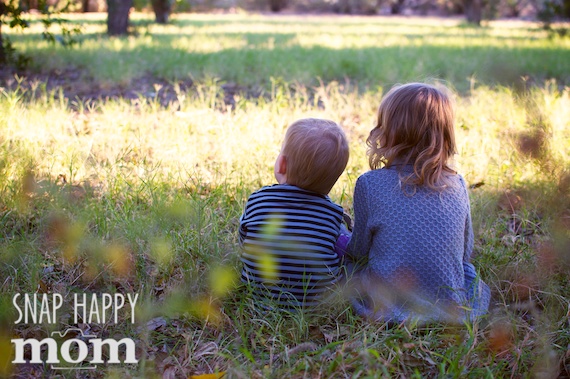 Sometimes I'll tell the older sibling to "whisper a secret that will make them giggle." I don't know what they say, but the older sibling can usually make the younger one laugh! This works with them facing the camera as well.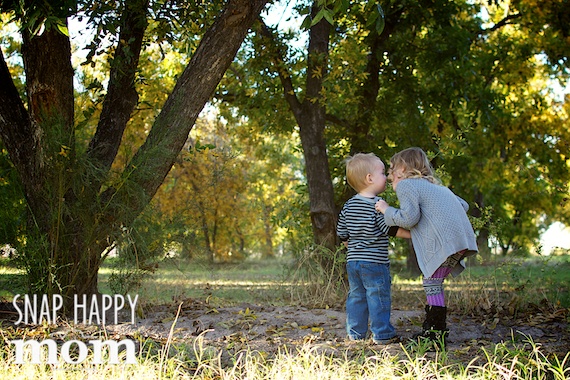 I try to do something fun at the end that might rile them up too much if it's in the middle. I often have them run towards the camera, holding hands. Start them really far away to give yourself time to compose a few shots. Look at that beautiful light!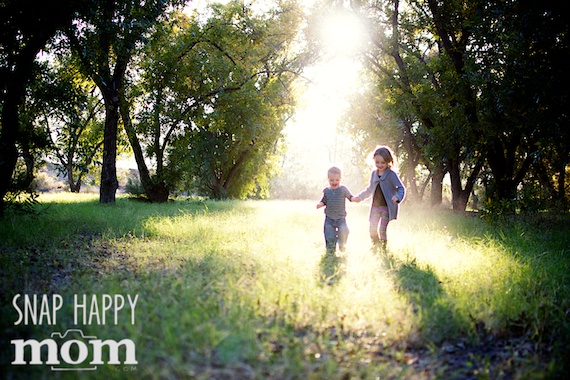 I also give opportunities to do fun and spontaneous things, like throwing leaves in the air. Your client will be happier if you show them they can still have fun!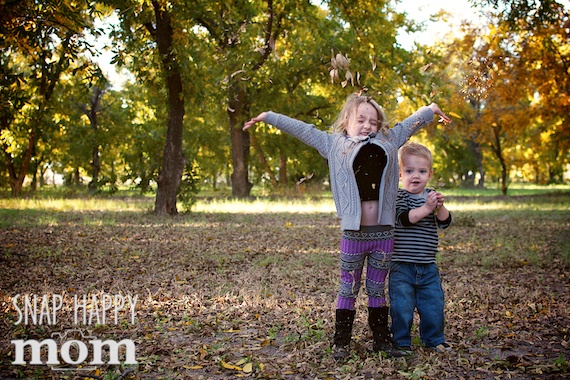 Overall it was a really fun session. I love taking pictures of kids and capturing that stage of life! I really believe that the photographer has a lot to do with how the kids cooperate. It takes practice but as you get better you'll learn to read the situation and see what each child needs.
Pin me!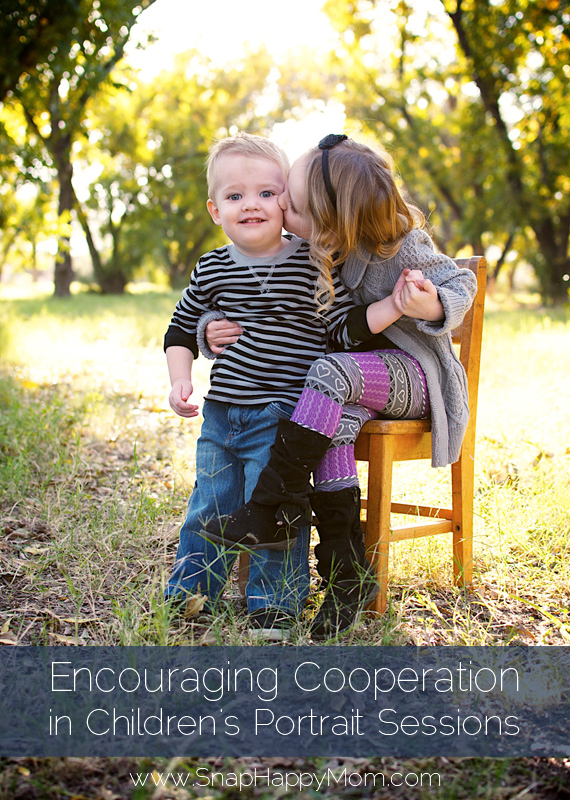 Other posts you might be interested in:
Awesome Children's Photography Tips I Learned From A Pro