This post may contain affiliate links; see my disclosure for more information.
Halloween is coming, and that means it's picture time! It's so fun to look back at those photos year after year, so here are ten awesome tips to make sure those photos of your kids in their Halloween costumes are the best they can be!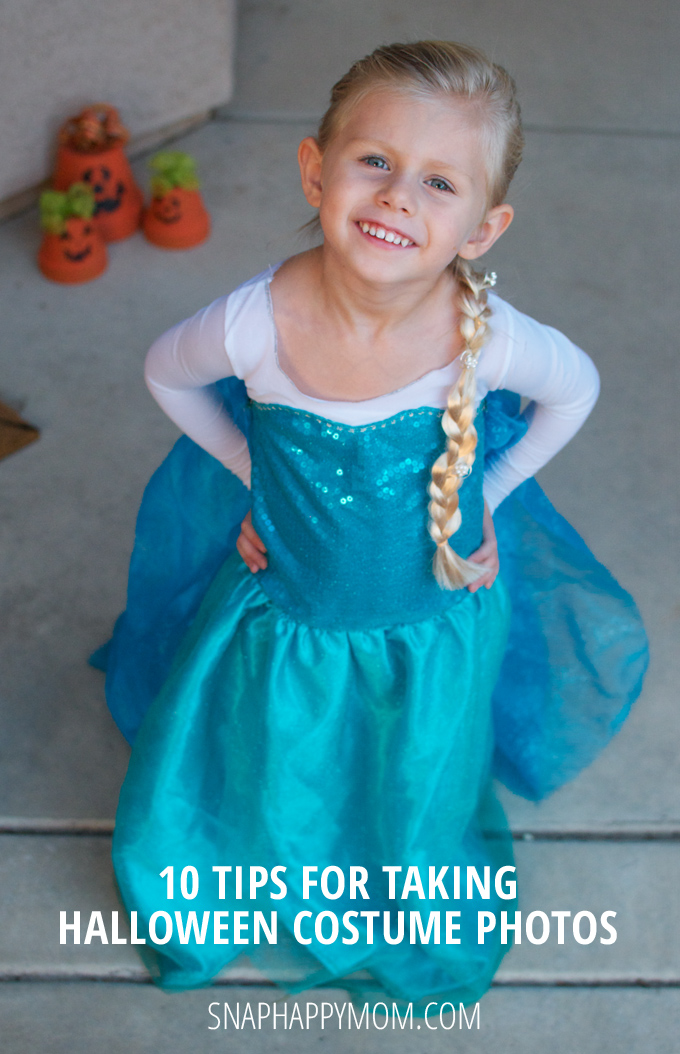 1. Take pictures early.
This is my number one tip for a reason! Contrary to what you may think, the worst time to take pictures is probably right before your go trick or treating. Think about it: you child is all dressed up and ready to go get some candy, and now mom wants them to slow down and take a picture? They're not likely to be incredibly cooperative and patient in that situation!
Here's the plan: you want to take pictures of that costume BEFORE any of the parties, festivities, costume day at school, or trick-or-treating. So many moms work really hard on their children's Halloween costumes, only to miss their chance for a good picture before it gets dirty, torn, spilled on, or even ruined.
So do yourself a favor and take pictures the day before. You'll have more time, without the looming deadline of trick-or-treating or getting to school on time. No one will know (or care) and it takes some stress off an already crazy day.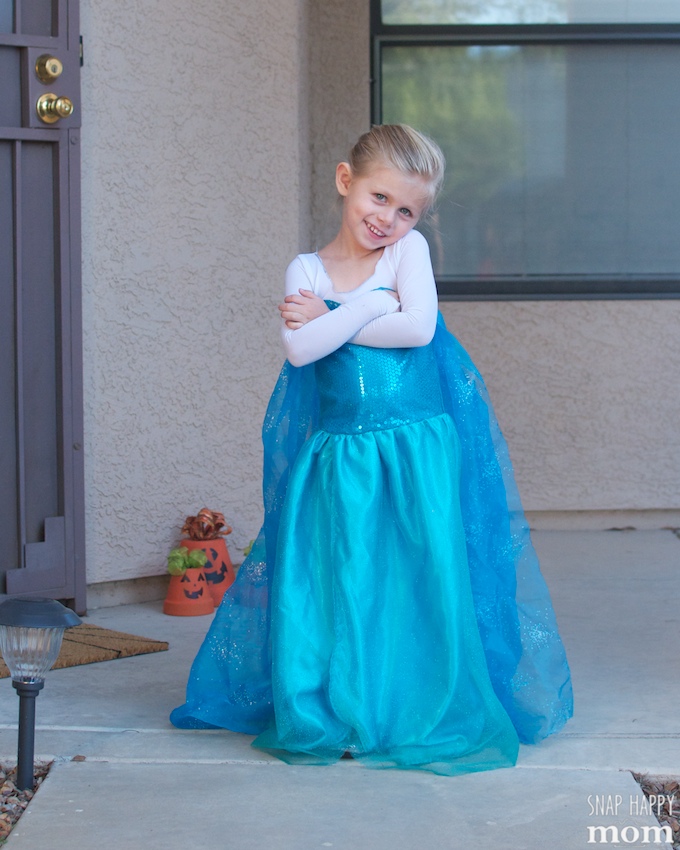 2. Think about your lighting.

A good photograph needs enough light! For Halloween pictures, your very best bet is to take them outside in the late afternoon. You don't want to be in the direct sunlight because it will make harsh shadows. Instead, pick open shade that has even lighting, like under your front porch or a large tree. If you're lucky and it's a cloudy day, you can use that soft, diffused light too, but you can't always depend on it!
You also need to make sure you have enough light, which is why you want to be totally done with pictures before the sun starts to go down. Don't try to compensate with your flash- it's not flattering at all! Using a flash in the dark will mean your subject will be very bright against a very dark background.
Natural light will always be more flattering in photos than flash, fluorescent, or overhead lighting. But if you must shoot indoors, choose something well lit. Open the shades and turn on the lights to get as much light in there as possible.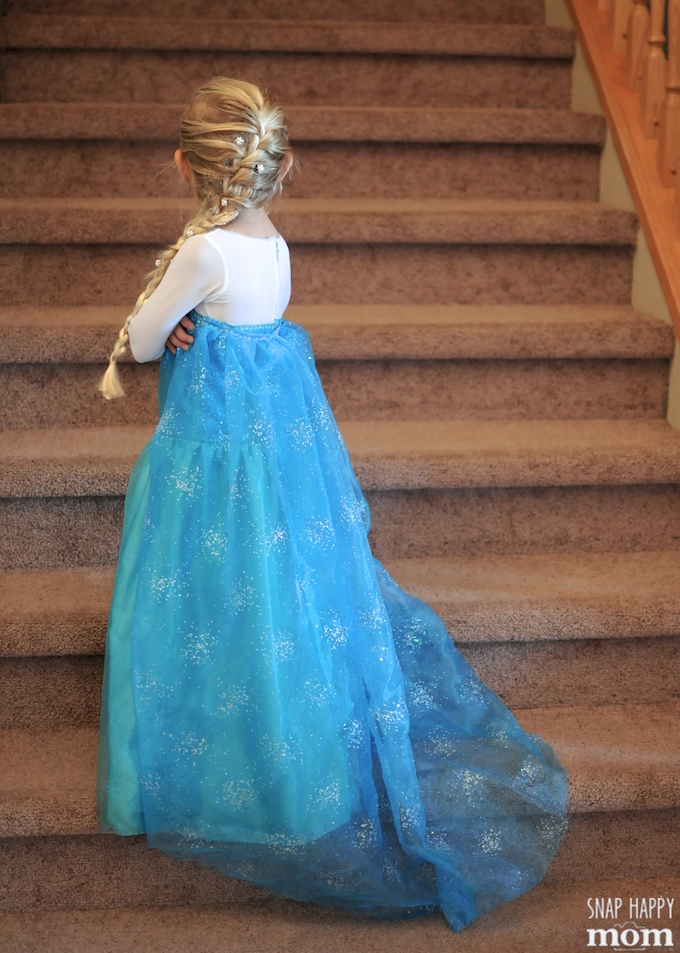 3. Get down to their level.
Halloween pictures should be taken from at the subject's eye level or just slightly above it. You want to get their whole body in the frame to show off that cute costume!
You're probably going to have to crouch down or squat to accomplish this, but it's a far more flattering angle than to point the camera down from an adult's point of view. The reason for this is because whatever is closest to the camera will look the biggest. Depending on how tall you and your child are, this could make for some very large heads on small bodies. Besides, the whole point is to record what that costume looks like, so make sure you can see it! The smaller and younger they are, the more important it is to be at their eye level.
4. Pick a non-distracting environment.
I understand that shooting outside is not always an option. If you have to take costume picture inside, don't take pictures in a messy room! You want to show off that awesome costume, and clutter and toys will just distract from your sweet child.
Remember that this each year's costume picture will be shown off for years to come, so make sure your location is clean and not a distraction. A staircase or reasonably blank wall can work well for photos.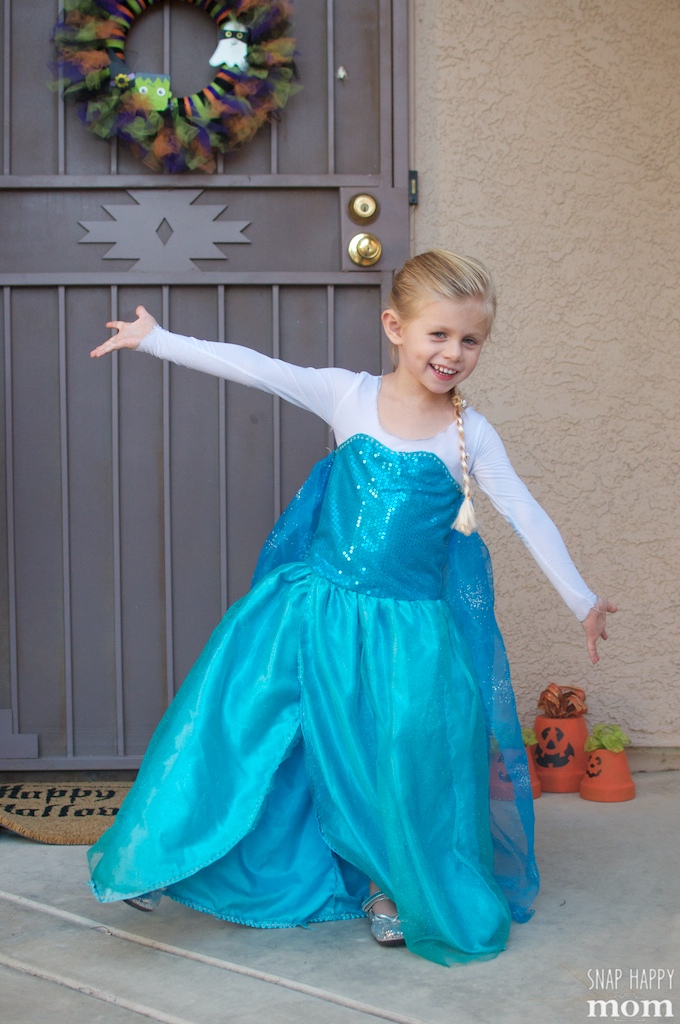 5. The front door is a great location to chronicle life from year to year.
One of the simplest places to take a picture of your child in their Halloween costume is on your front doorstep. It's usually free from clutter, and often features holiday decorations. It's also a great way to track the growth and interests of your child from year to year. They'll be able to see how much taller they got each year, as well as remember where they lived for each year's costume.
6. Ditch the trick-or-treating bucket.
I'm a fan of harvest decor, but I don't love the neon trick-or-treating bucket or the floppy pillowcase. Make the holiday about more than just the candy, and ditch it for pictures. You already know this is a Halloween costume, and you don't need a dollar store jack-o-lantern or cauldron to tell you that!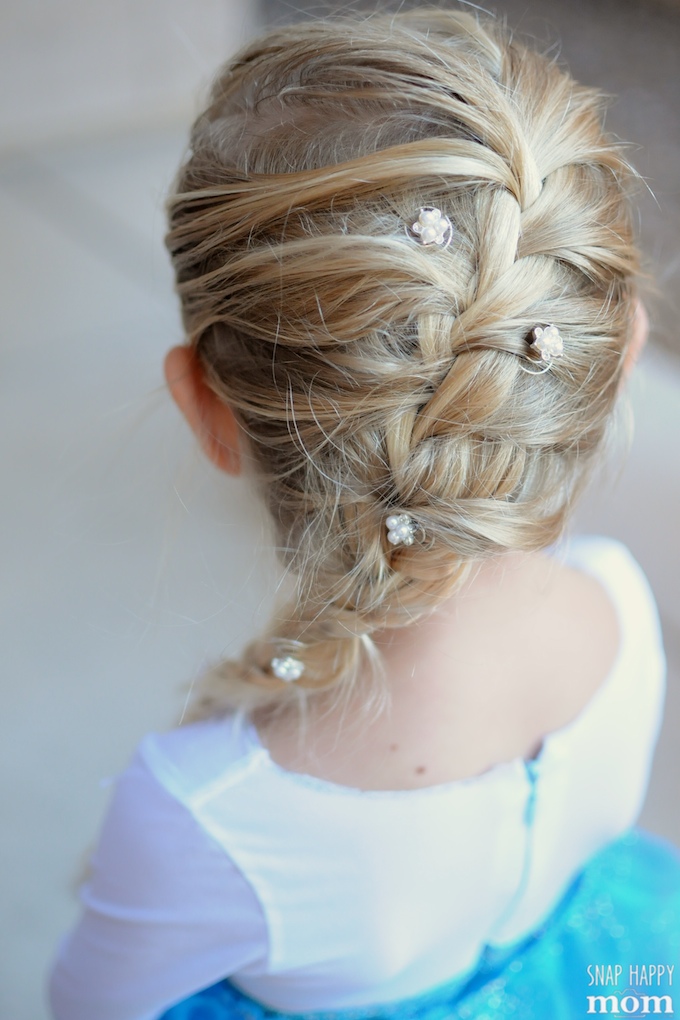 7.  Take some pictures of the details.
Make sure to take some close-up pictures of the costume details: things like shoes, hair, jewelry, or props. Not every picture has to show your child's whole outfit. Zoom in on the special little things: is there a crown? A sword? A tail?
Ask your child what their favorite part of their costume is, and take a picture of it! If they love their shoes or feel so special with their hair done, then I definitely want to record that for them to remember when they are older.
8. Let those kids be kids!
Your kids picked what they wanted to be for Halloween, right? So give them a chance to actually "be" that character in your pictures! Let them twirl, dance, growl, act out a movie scene, or ninja-attack!
Try to give your kids the chance to really show off their personality. Plus, they are more likely to give you a "good smile" picture afterward if you've already let them have some fun.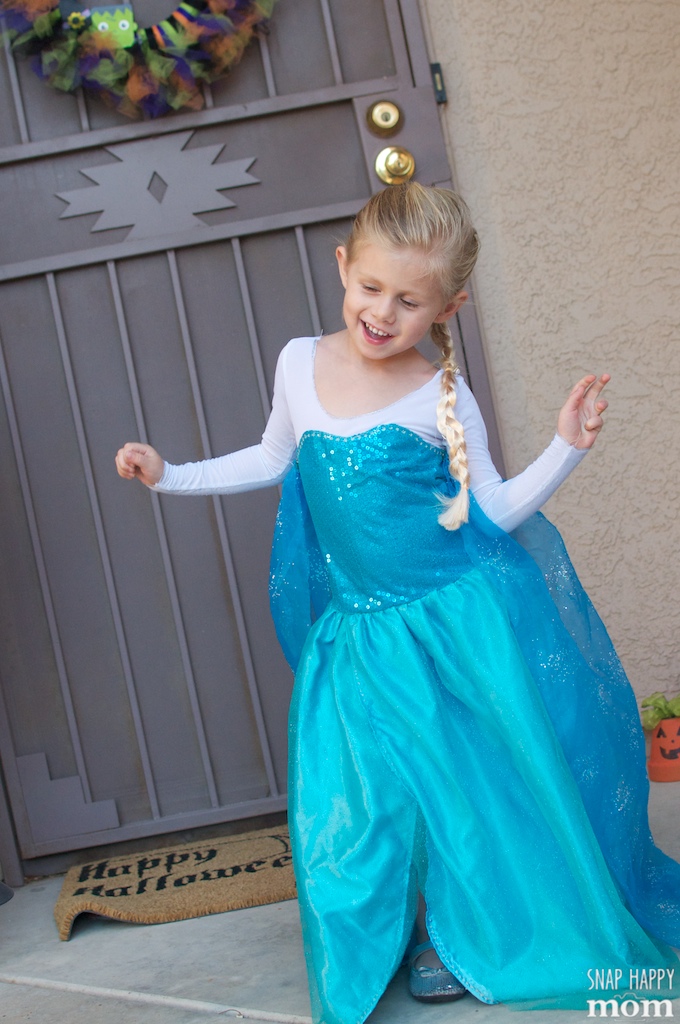 9. Consider styling some pictures with props or backgrounds.
If you followed the advice above and are taking picture early, then you have time to stage a more creative photo. We've done this every year with our themed costumes, and it's been so fun to look back at them. Your child already has a special outfit or costume, so why not take a special photo of them too?
Is your daughter being Elsa for Halloween this year? Click her for ideas about a quick and easy Elsa shoot or a DIY Frozen backdrop!

Choose something that supports your child's costume, and do something creative! You don't have to go all out, but a simple location or prop can do wonders for the mood of the photo. For example, my son was a garbage truck last year, and we took pictures when the garbage man came to pick up our trash, as then some in the backyard by the garbage cans. These are some of my favorite pictures of him, and great memories.
10. Have a backup plan.
There will be sick kids every year on Halloween, as well as unforeseen weather and family emergencies. There's nothing wrong with picking a new, less stressful day to take pictures! If everything goes wrong on the Halloween night, consider taking a better photo the next day. No one will know; just get a good picture you can remember that year's costume by.
I was super disappointment with the pictures we got on Halloween a few years ago, because I did all the things I'm telling you to avoid… night time shooting, with impatient kids. So once they slept off the sugar hype, I dressed them up again in the middle of the day with some pretty window light. The best picture from that year came from November 1st, because everyone was happier and I felt so much less pressure after the parties.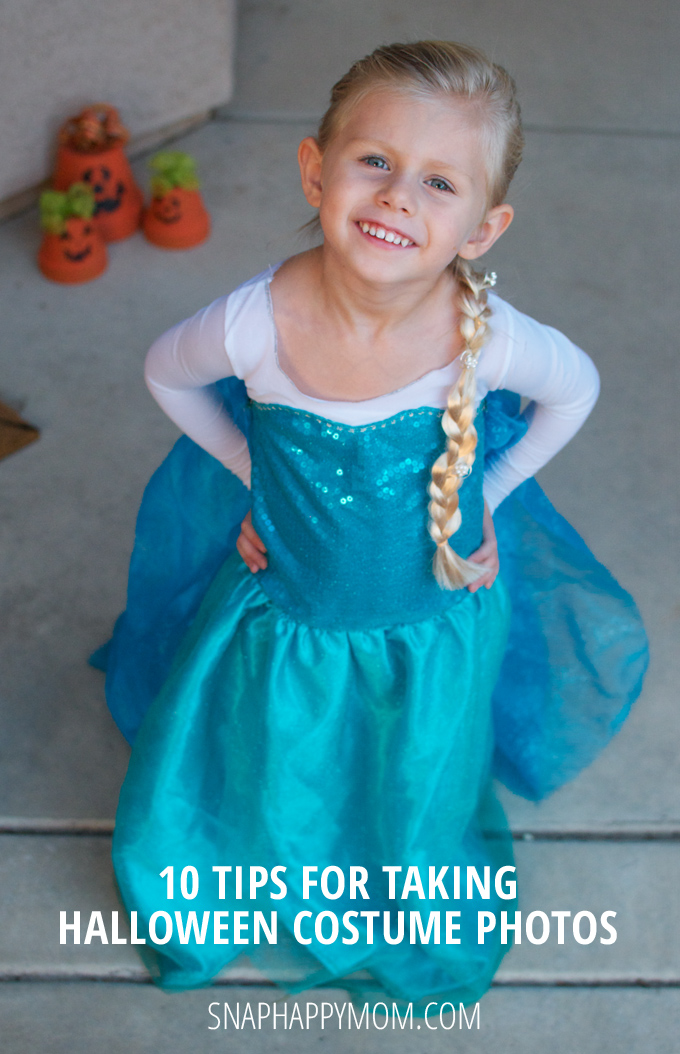 Good luck taking those costume photos! Pin this so you can remember it for later, and share the love on social media so ALL parents can have a great photo of their kids this year!
Also thanks for the kind comments about my little model – she's actually not my daughter, but one of my son's good friends. Her talented mother is responsible for that amazing dress and sweet blonde braid. I'll be sure to pass along your compliments!