Our homes are a place that reflects what we love, right? So if you love photography, you should definitely have some camera-themed home decor!
I don't expect anyone to go all-out here, but I do think a well-placed pillow or trinket is what makes a home truly your own. Check out these ideas for camera and photographer themed home decor in every style!
---
*This post includes affiliate links, which means I may earn a small commission when you purchase items featured here.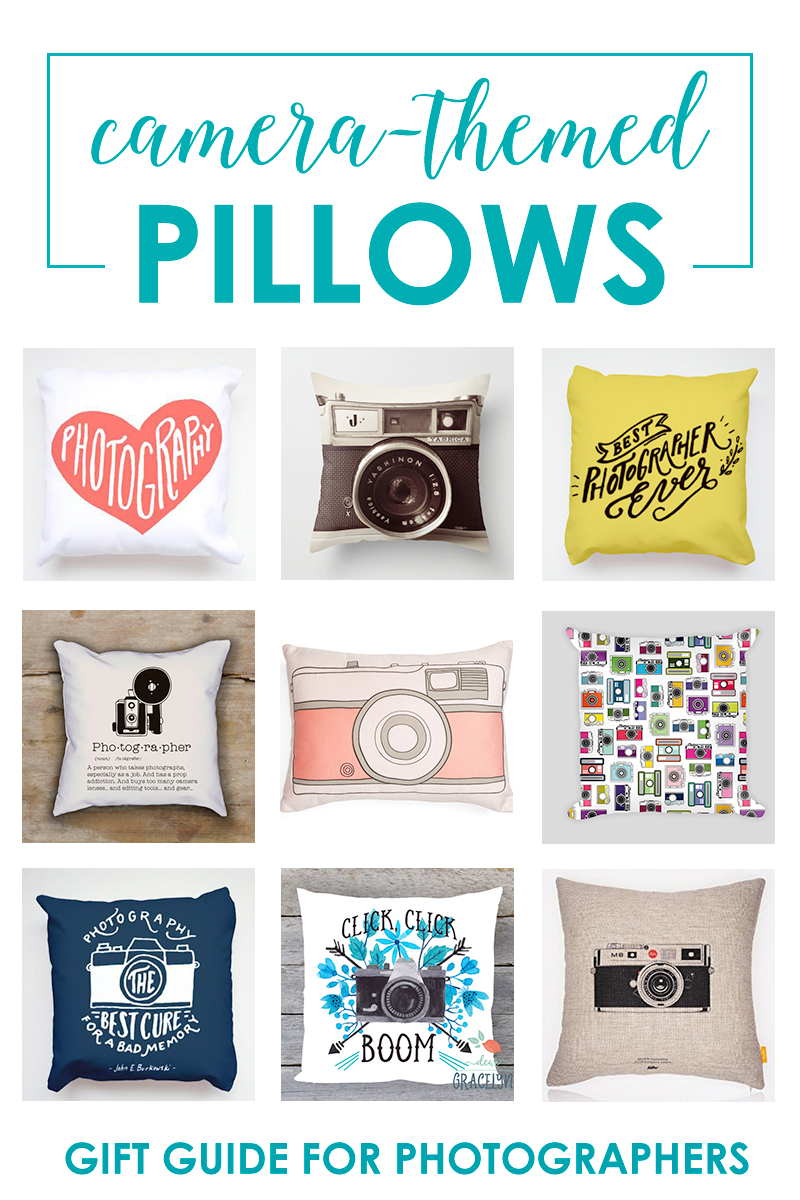 Photography-Themed Pillows
Pillows are a fun, cheap item to switch in and out of your decor. These cute pillows and pillow covers can change the mood of your living room in an instant!
This is an adorable pillow with tons of different styles of cameras in lots of different colors, so it's sure to match any room and decor!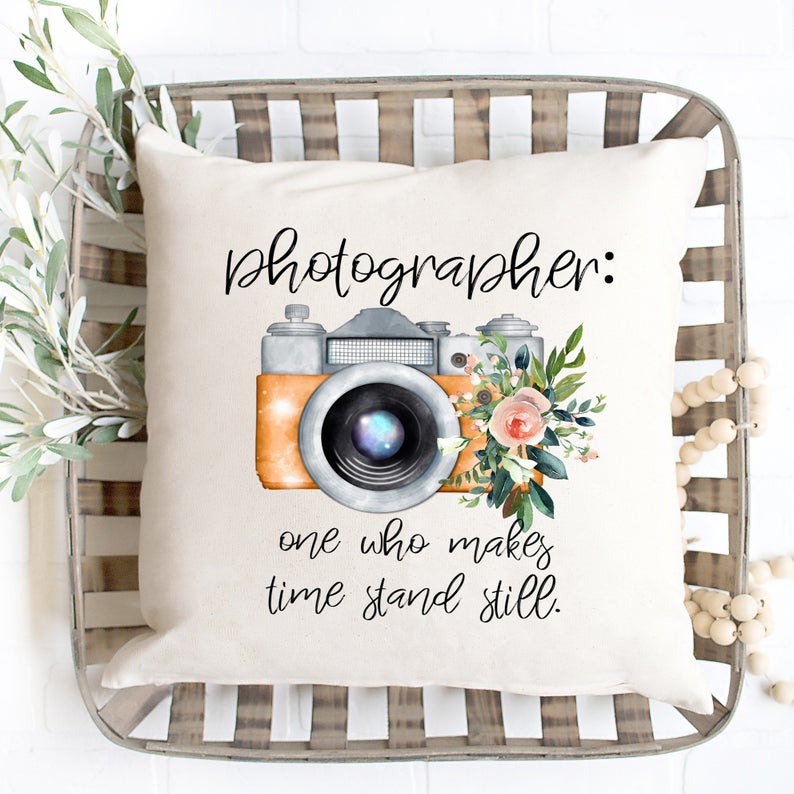 (Not currently available.) I love this definition of a photographer - it's so true! Plus, the graphic with a watercolor camera surrounded by flowers looks amazing.
This is a fun neutral-colored pillow that will add a fun, whimsical accent to any room.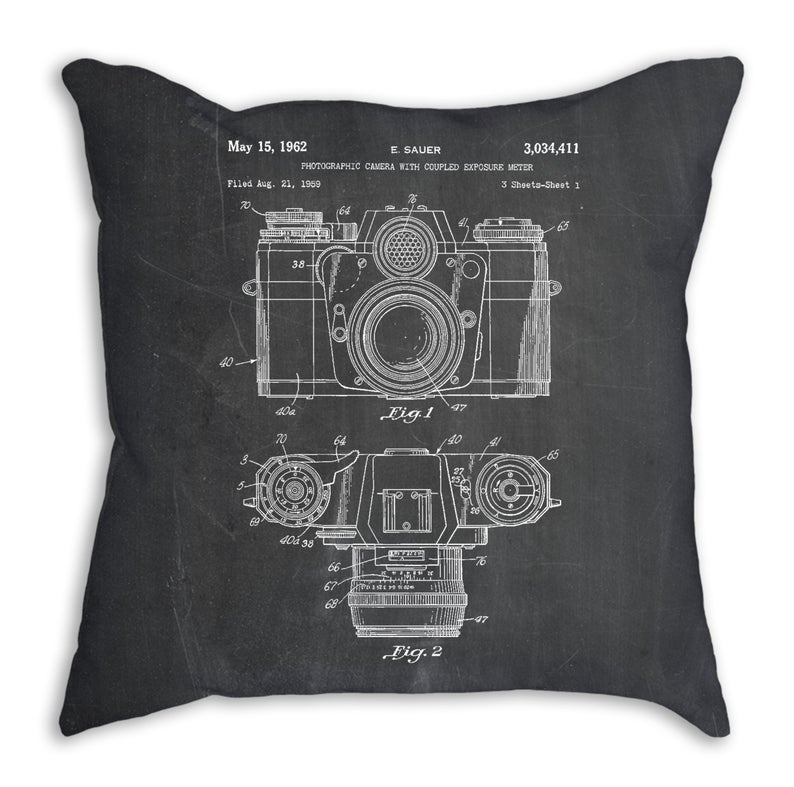 (Not currently available.) This pillow is super cool and unique. I love the patent sketch of a camera on this black fabric. It will definitely be a great accent piece in any room.
Here's another great pillow to show off your love for vintage cameras, along with a fun little saying. Oh, snap!
Unavailable Pillows
All products were available at the time of writing, but these pillows are no longer manufactured: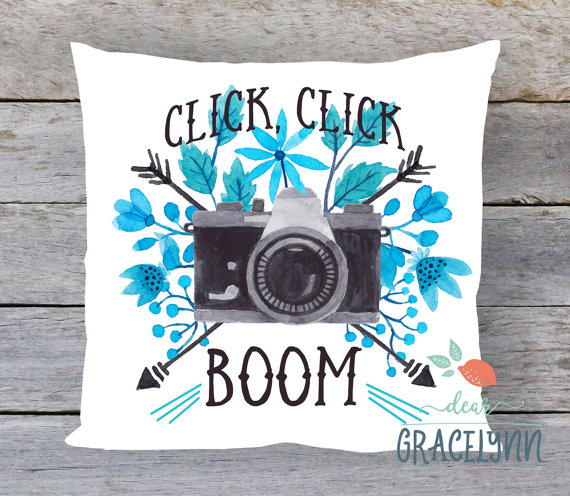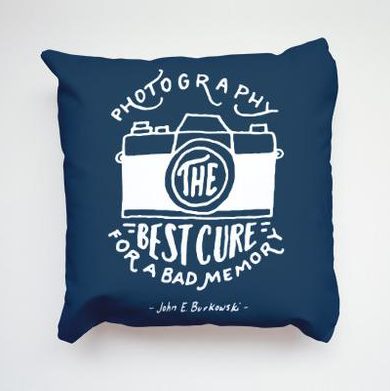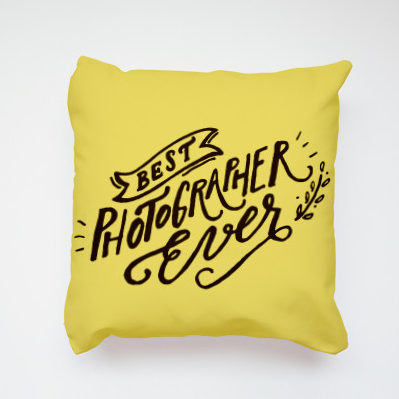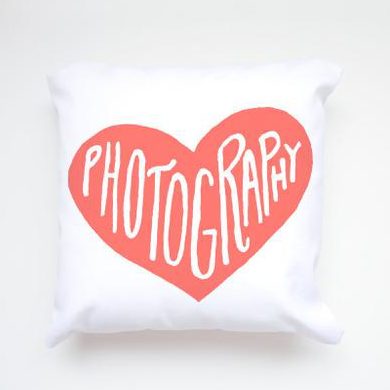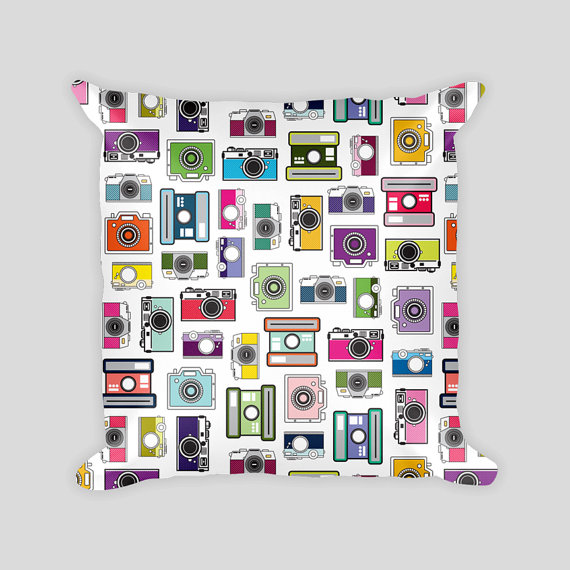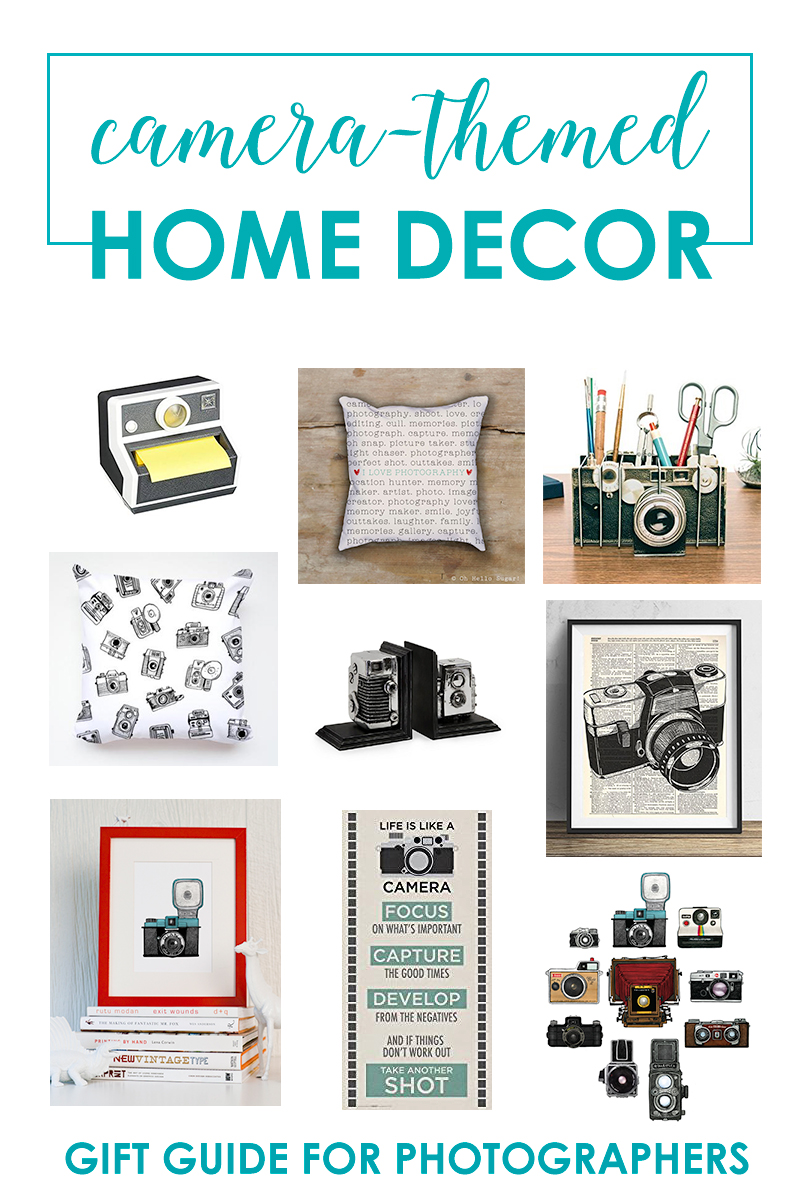 Camera-Themed Desk Organizers and Trinkets
It's fun to have a little special something on your shelf or desk space. Check these out!
You can keep your pens and pencils organized in a vintage camera. It's a great addition to any desk!
A cute display for your post-it notes!
If you are crafty then this is the one for you. You can build this yourself! (Well you just punch the pieces out and put it together... so it's not hard. Still fun!)
How awesome is this! I found a pencil sharpener shaped like a camera! I thought this was fun and practical. If every home needs a pencil sharpener, it might as well look like a camera.
No Longer Available
All products were available at the time of writing, but these items are no longer available: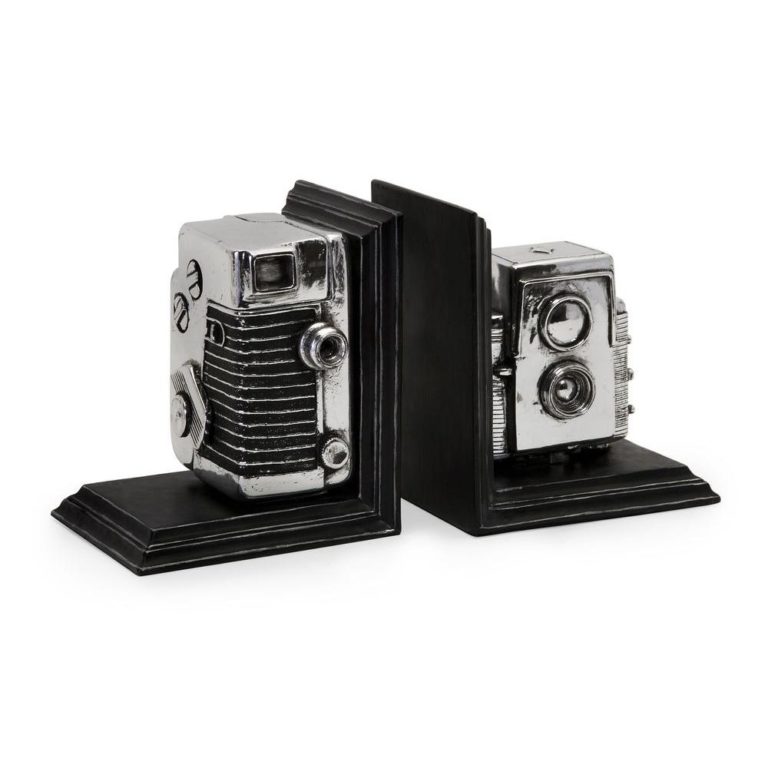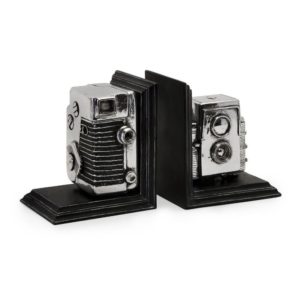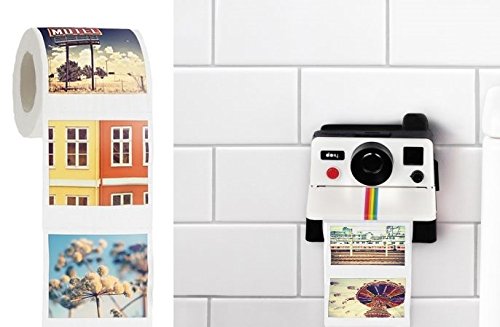 Photography-Themed Wall Art & Posters
Of course, I always recommend having photos on your wall, but these are best balanced out by other wall art. Quotes, prints, and posters provide balance and fill in the space between photos beautifully!
This is a very popular quote, for good reason. The tall, skinny design makes it great for small spaces that need a little wall love!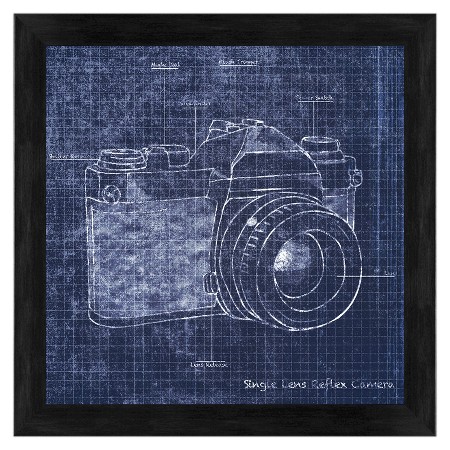 (Not currently available.) The dark blue color of this framed print makes it really unique! It's only on Target.com, not sold in stores.
Here's the same quote from above, with a totally different style. The print comes mounted on a wooden plaque.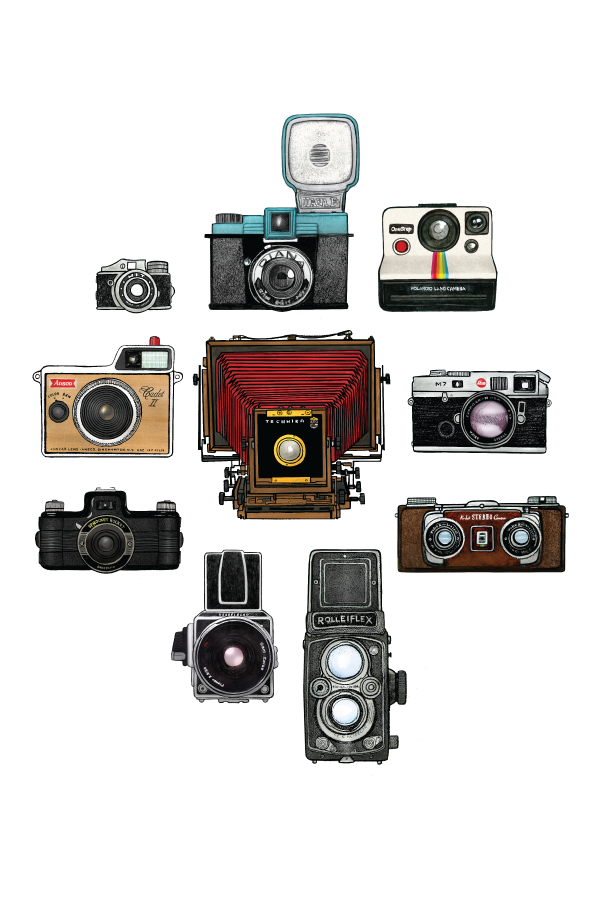 Who doesn't love a good camera collection? This is a printable PDF that you can frame for any size! Super cute and fun for any age. Here's the link to the poster as pictured to the left, or the individual camera files are available here.
This print is made from pages of an antique dictionary - one of a kind! Here's an old-school film camera version too.
This is a stretched canvas printed with a camera on a wood background. You can get it in several sizes/colors for your wall, and it's a pretty good price for the larger sizes!
This is a fun and tongue-in-cheek sign. Park your gear in the best spot in the house!
Here's a canvas print that comes in a fun, modern design. They have this blue camera, but also a pink one, and some fun "love your selfie" sayings. I can totally picture this in a teenager's room!
No Longer Available
All products were available at the time of writing, but these items are no longer available: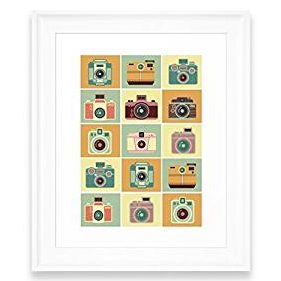 ---
Did you find something awesome?
I hope you found something to add to your home to show off your love of photography, or the perfect gift for that photography lover in your life.
Check out these other gift guides for even more ideas!