I remember when I was growing up, I loved getting letters in the mail. There's something so exciting about opening up your mailbox and finding a magical envelope addressed just to you.
If your child loves getting mail too, here are some amazing mail subscriptions for kids. There are quite a few mail subscriptions that send monthly letters to kids, encouraging creativity, teaching them about the world, or just giving them a bit of magic in the form of a pretty little envelope.
Here are a few of my favorites.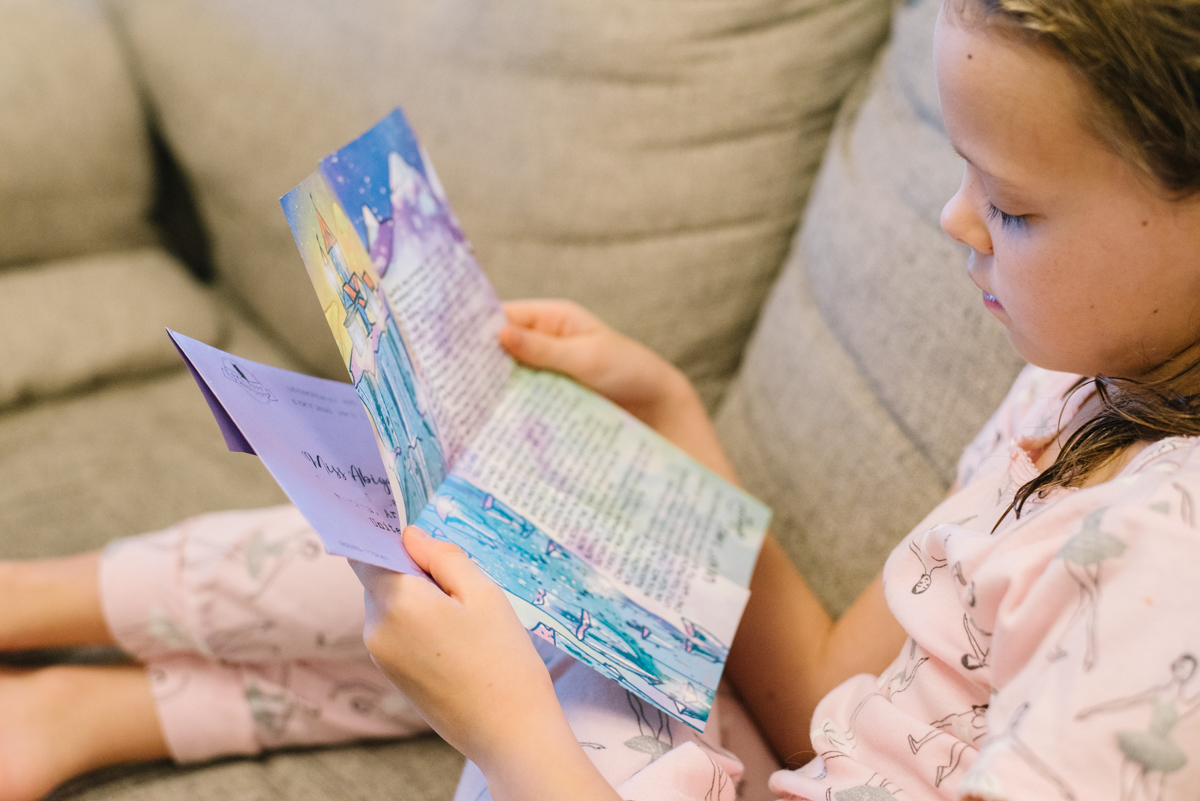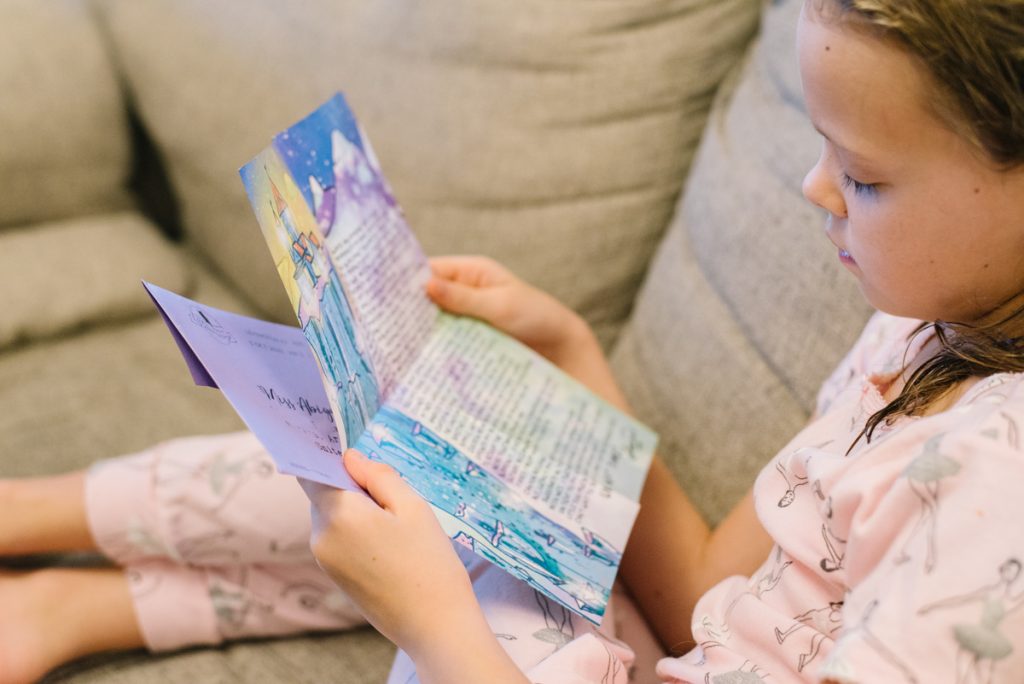 8 Letter Subscriptions for Kids Who Love Mail
Your family's new pen pal, Isabelle, is traveling around the world and visiting all of the exciting and fascinating spots she can find. At every new location, she writes you a letter to tell you all about it. Through the letters in your mailbox, you can follow along on her journeys to Morocco, Germany, Thailand, and more!
Each envelope includes a beautifully illustrated letter and two vintage world stamps. They are designed for all ages, so the whole family can enjoy it! Isabelle's letters are always based on the actual places she's writing about, and they include fun facts and historical information.
This letter subscription service is only $6 a month, and the handcrafted letter will arrive in your mailbox between the 10th and the 15th of each month. They also ship internationally and you can skip a month whenever you'd like.
Check out more about Letters From Afar here.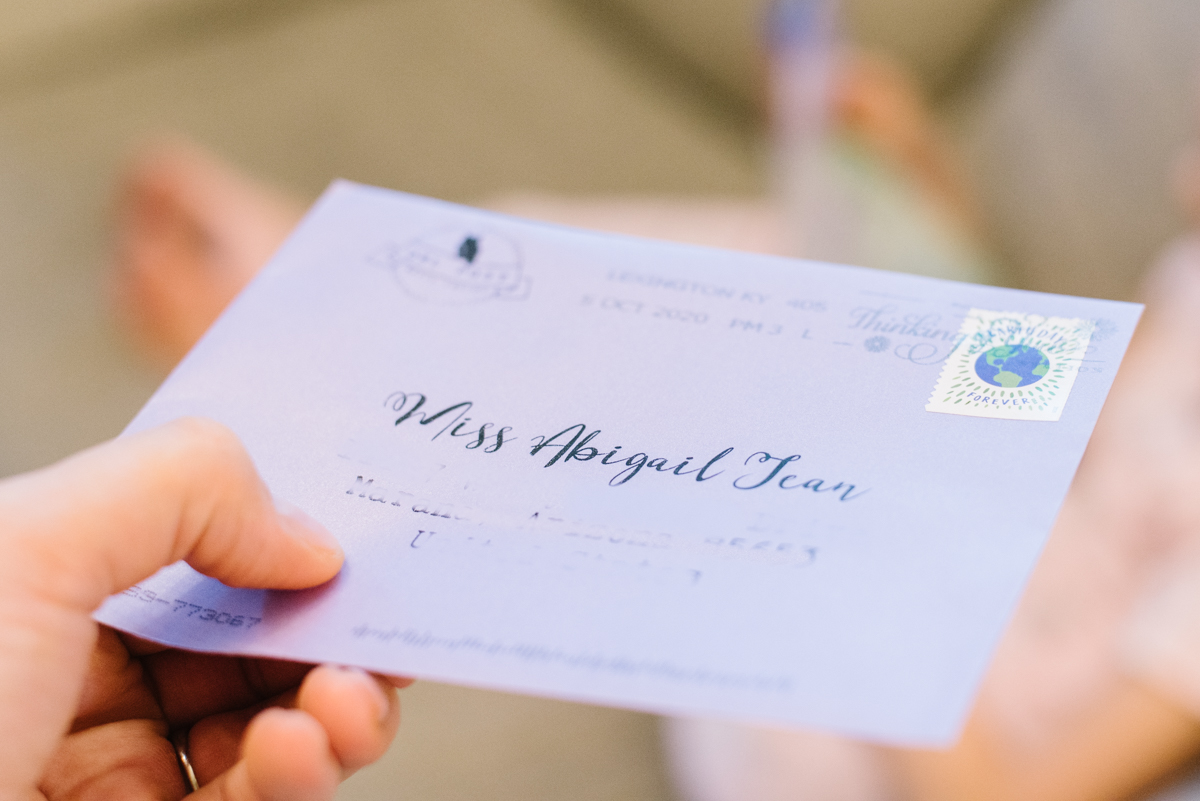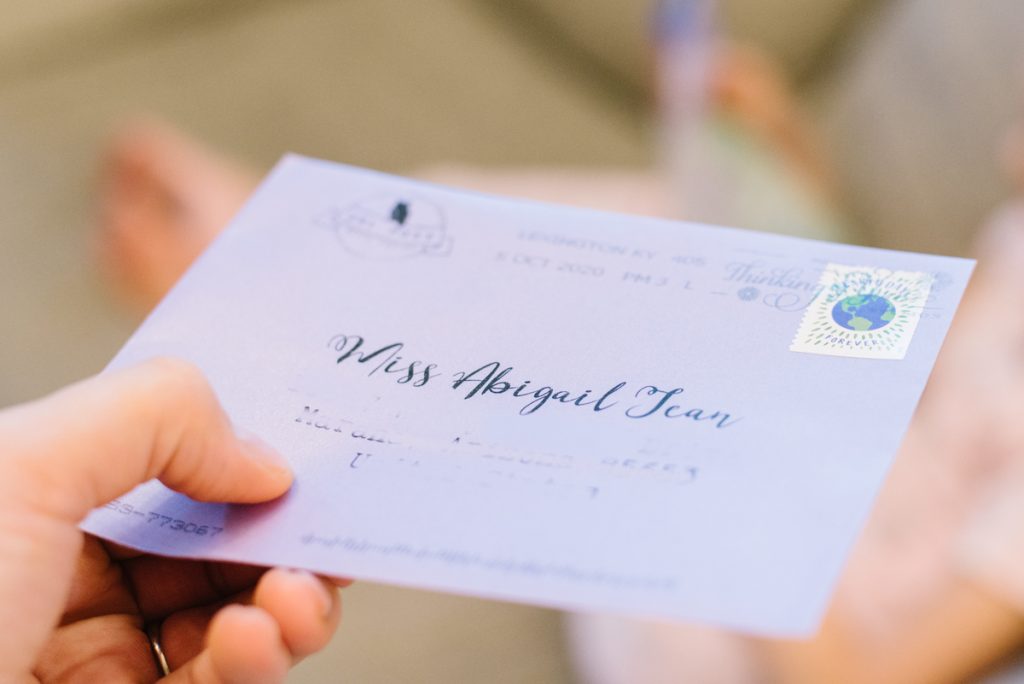 Do you remember when you were little and you loved the idea of magical creatures all around the world?
Well, Charm Post is here to pass that magic on to your little ones. You can sign up to get monthly letters from a little girl named Louise, filled with magic from around the world: faeries in England, dragons in China, trolls in Iceland, and more.
For $6/monthly you'll get a shimmering purple envelope in your mailbox with a magical and detailed hand-illustrated letter. Sometimes there's even a puzzle to solve!
While the whole family can enjoy these letters, Charm Post is best suited for children between 4-9. Charm Post also ships internationally, so no matter where you live, you'll be able to get the magic delivered right to your mailbox!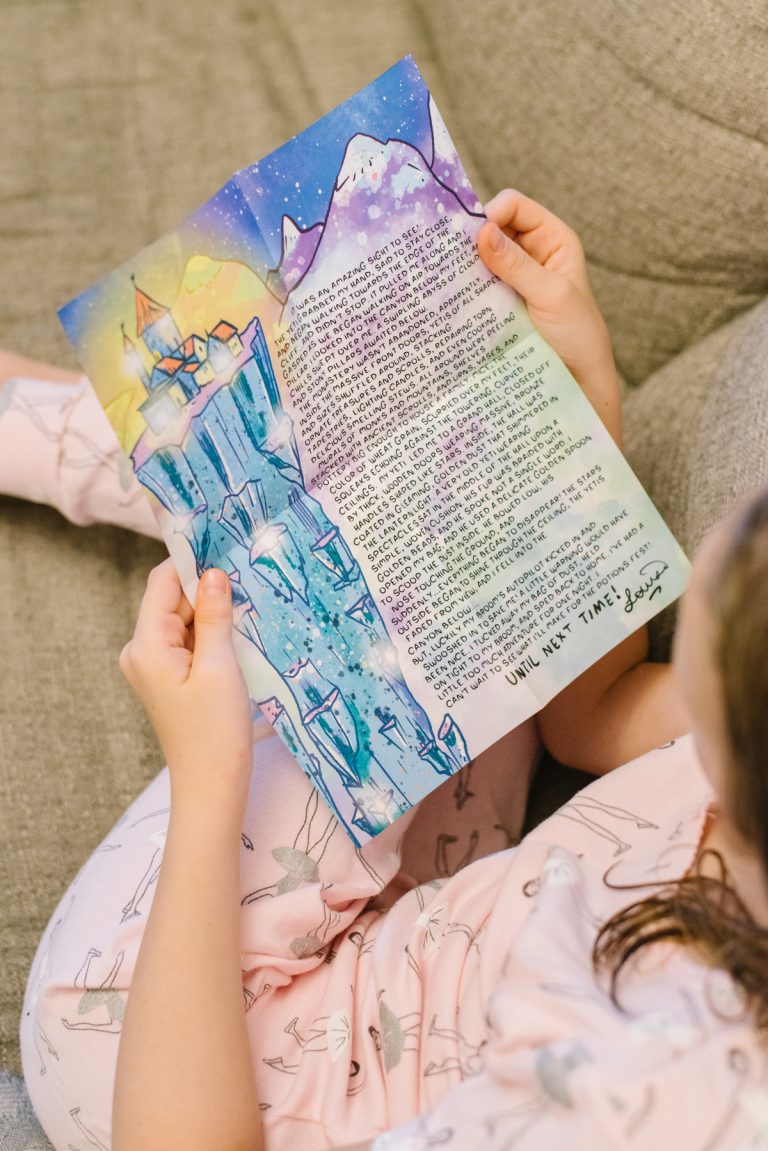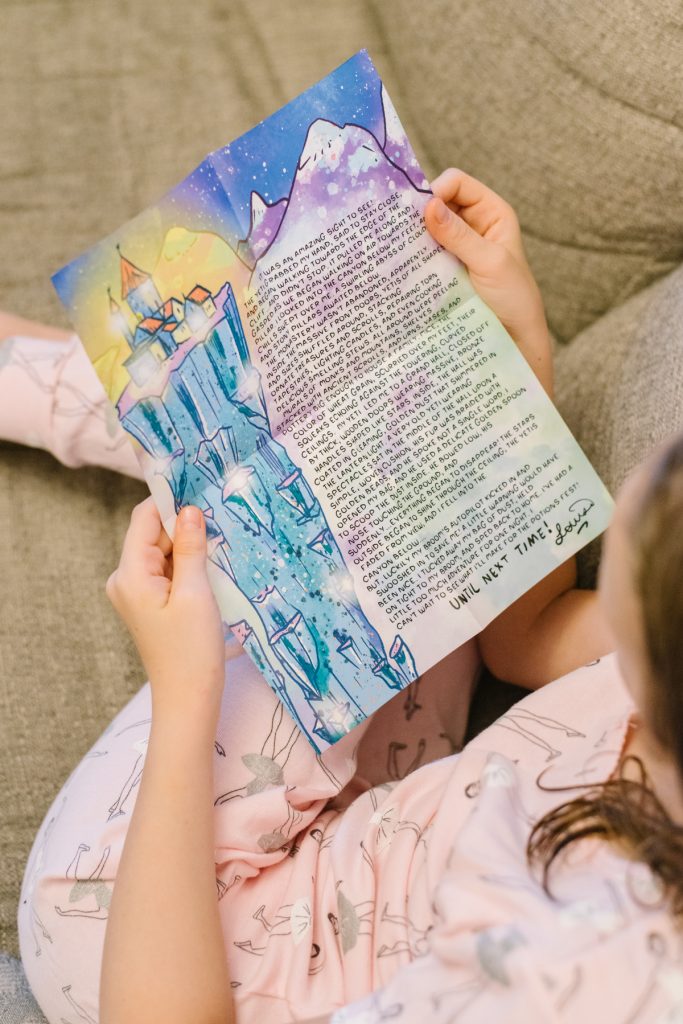 The Max Letters tell a story. If you have kids who love fantasy or adventures, this is a perfect subscription for them! This story experience comes through illustrated letters that are mailed to your home. It's a year-long subscription that tells a complete story over the course of two letters each month.
Each letter is 2-3 pages that are both front and back. The letters have an overarching plot that follows Prince Max's adventure full of magic, fantastic beasts, and fun characters you'll love.
The age range recommended for these letters is 8-14, but it really depends on your child. My 9-year-old enjoyed it more than my 7-year-old, but my daughter enjoys fantasy and quest stories more than my son, so I wasn't too surprised.
If your child enjoys adventure stories and magic, they'll love these letters! If you want more information, we have a whole post about the Max Letters here.
We loved these letters so much that we asked for a coupon code! Use "SNAPHAPPY" to get $5 off a subscription (this will apply toward either the monthly or annual).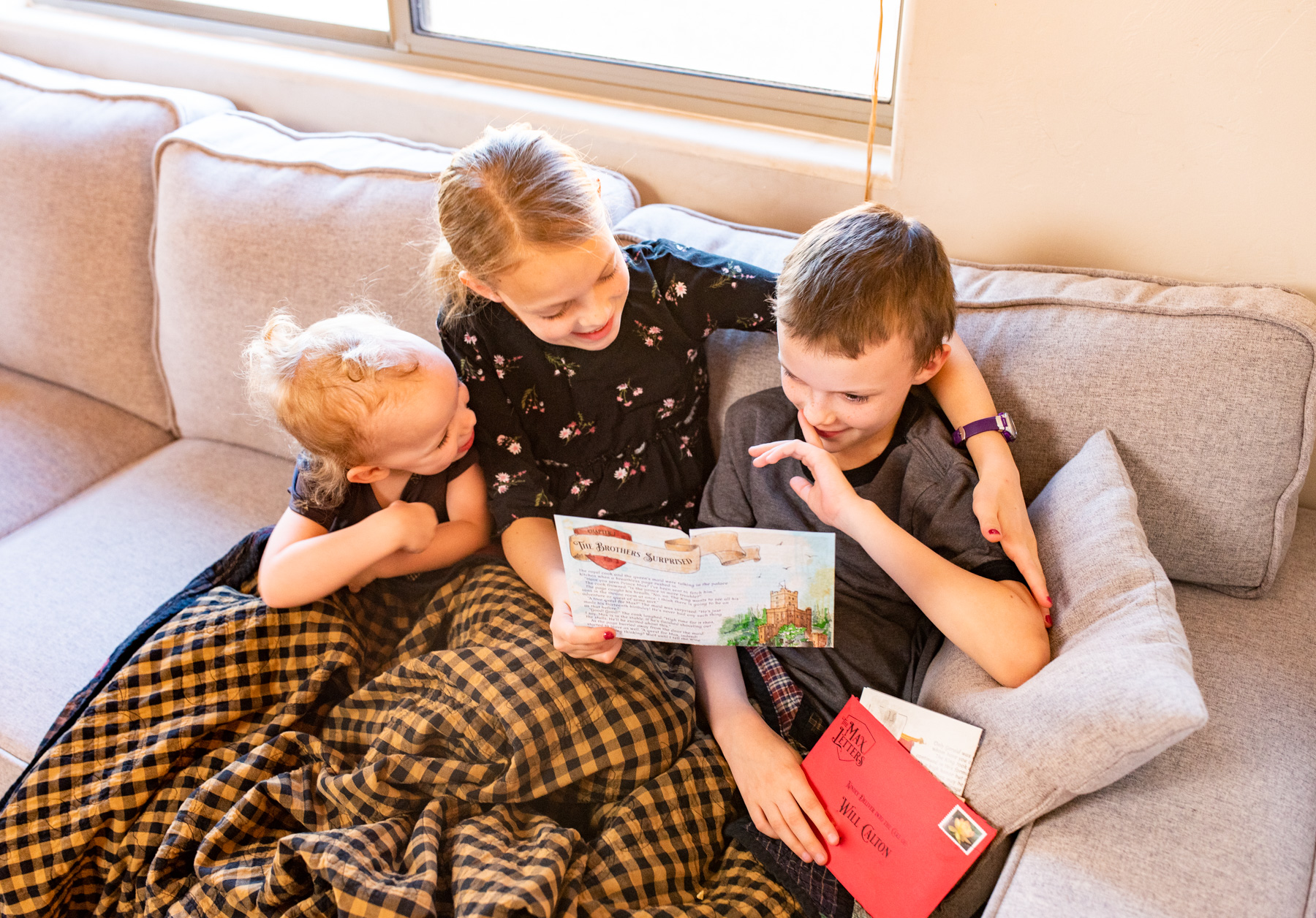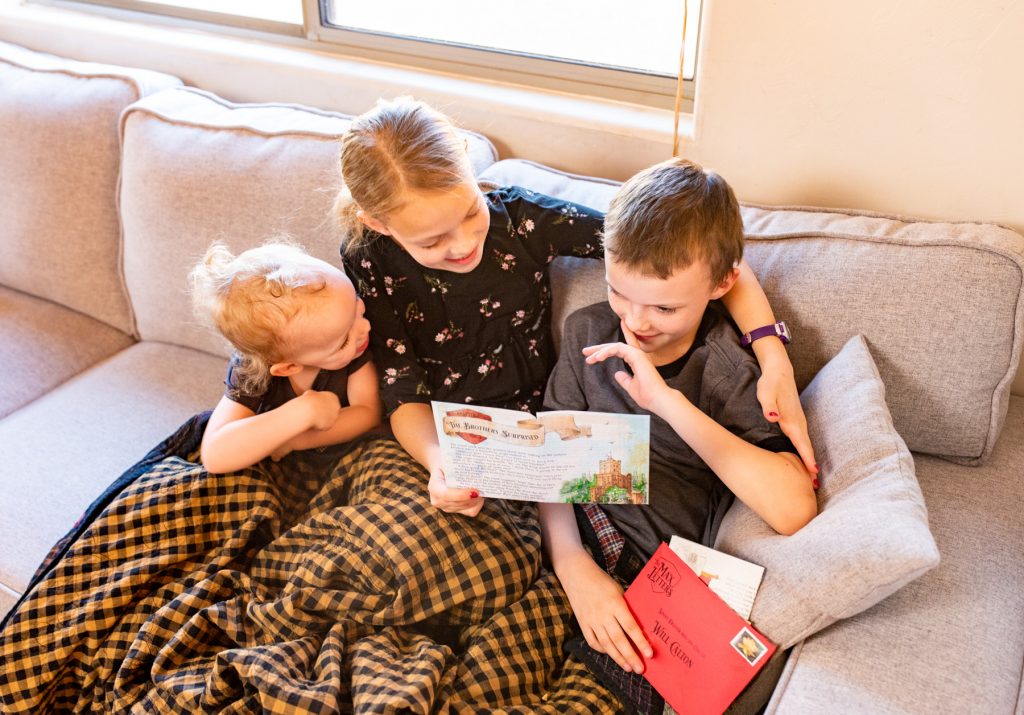 Meet Francis, a fun-loving little goat living at the Segunda Vida animal rescue ranch alongside Dr. Hank, the ranch veterinarian. Each month, Francis meets new animals from all around the world come to visit the ranch. And, despite the differences each animal has, Francis befriends them all.
Each letter features colorful illustrations (sometimes even with hidden objects!) and fun stories with interesting facts about all of the different animals across the world. It also comes with an adorable sticker of that month's animal friend. If you have more than one child and don't want your kids fighting over the sticker, they have the option to add more stickers at checkout.
The letters come at $6 a month, and being a subscriber also gives you access to activity sheets you can download with coloring pages, craft ideas, puzzles, and more.
If your child loves learning about animals, then this is a perfect subscription service for them!
This one is unique and super fun! Polar Pen Pal is a subscription from a family that actually lives in Iqaluit, Nunavut... way up in the Arctic Circle of Canada!
A lot of the other options on this list are fantastical or historical, but Polar Pen Pal is an actual family, with a very unique life. It's perfect for homeschoolers.
Each mailing includes postcards with details of their life in the Arctic, with a picture the family actually took! You also get a monthly boarding pass to their Arctic Learning Adventure, which has additional content for subscribers on a special page online.
One of my favorite parts is that this can be a real Pen Pal if you want! Your child can email or write a question, and they'll send a personalized response in your next mailing. How cool, right?!
Polar Pen Pal has a couple of different formats - they have 6 consecutive letters, and you can choose between getting those once a month or once a week. You can also get everything in one package as the 6-in-1 option, which is perfect for homeschoolers who are studying the Arctic as a unit.
You can sign up for the 6-week subscription, 6-month subscription, or the 6-in-1 package link at these links.
These letters are jam-packed with information about animals and habitats around the world. The letters, written by a different animal each month, include new vocabulary words and encourage readers to learn more about the animal.
In addition to the letter you'll get each month, the envelope also includes a collector's card and access to a downloadable activity sheet.
The letters work for kids of any age, and the activity sheets range from coloring pages to cracking codes to drawing tips.
The animal illustrations are super cute and realistic! I looked through the past Writings From The Wild letters here and ordered a few of my kids' favorites that were already released.
Is your child interested in American history? These monthly letters for kids' subscription might be just the thing. Introducing Heritage Letter!
Every month, you'll get a letter in the mail written from the perspective of an American legend. For example, Heritage Letter has covered figures like Betsy Ross, George Washington Carver, Hellen Keller, Louis Armstrong, Norman Rockwell, and more.
This would be a great homeschool subscription for kids, but it could enrich anyone's school experience.
Each letter includes a card with the legend's photo and important facts about their life. You'll also receive an artifact, such as a picture, artwork, map, or quote related to them. The subscription is $6 a month.
Each letter is from a different historical figure (like a scientist, author, artist, or inventor) that made an outstanding contribution to the world. They will tell you the stories of their life, helping readers see them in a different way than ever before. You'll also get a photo of that historical figure with each letter, and access to free digital downloads that go along with the letter.
Each letter is printed on beautiful, vintage-style paper and they reflect the painstaking research that goes into each one.
These letters are a little under $9 a month and are catered to children over 5. It's the perfect subscription for homeschoolers to add to a history curriculum.
---
Mail subscriptions for kids aren't limited to just letters! Here are two bonus services that I think are genius:
Do you have a kid that loves stickers? I don't know a single kid who doesn't. 😉
Pipsticks is a sticker subscription!
They send sheets and sheets of stickers, along with paper goodies, a holographic zipper pouch, and a kid-sized magazine,
A Kid's Club subscription is about $18 a month for 15 sheets of stickers or $12 for 7 sheets.
This one isn't about letters - it's about maps!
Sunnie Press is a subscription service for kids who love playing and imagining cities of their own.
Every month, you'll get a map in the mail, ready to unfold and color! Each one is different and each is a fun surprise. The front side can be colored, while the back is full of activities, facts, and a checklist to keep everyone entertained for a while.
A subscription is $8 a month (or $6 a month if you do a year subscription), with free shipping for all US orders and $2 shipping for international orders.
This IS a letter subscription service and we just discovered it recently. Sunny the mail snail will send a letter to you children every week with silly stories about animals, stickers, souvenirs, and more. The letters will also contain a secret code your kids can solve for special prizes.
Snail Mail for Kids is a great option for kids between the ages of 4 to 8. There are several different plans you can choose from. For $24/month, you can get a weekly letter. For $20/month or a one-time payment of $60, you get 12 letters over three months. For a six-month pre-pay, you can pay all at once ($99) or $16.50/month for 25 letters. One year subscription is a one-time payment of $180 or $15/month.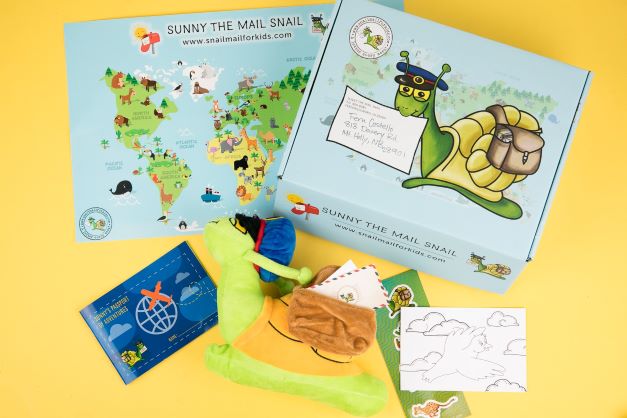 ---
There are so many fun and unique options for kids mail subscriptions!
It's amazing what people have dreamed up, and we are HERE for it. What letter subscription are you most interested in?
Related Posts: