It's time to get those holiday cards printed! Pretty gold foil details are everywhere, and I love that little bit of shine. The shimmer of a foil-stamped card is perfect for the holidays.
I knew I wanted my family's cards to be foil-stamped, but I didn't want it to feel like an afterthought. I wanted an entire stationery suite designed around that shiny greeting. That meant I needed to find the perfect details and backgrounds to compliment the gold foil and make it pop!
This post is sponsored by Shutterfly.
I'm thrilled to work with Shutterfly this year on my holiday cards: their Perfectly Personal™ Holiday Cards are exactly what I was looking for!
There are tons of beautiful gold-foil designs to choose from, with backgrounds that complement the shiny foil and coordinate with the festive theme. Whether you like the gold glitter look or the bright gold shimmer look, Shutterfly has gorgeous options for your cards, address labels, and invitations.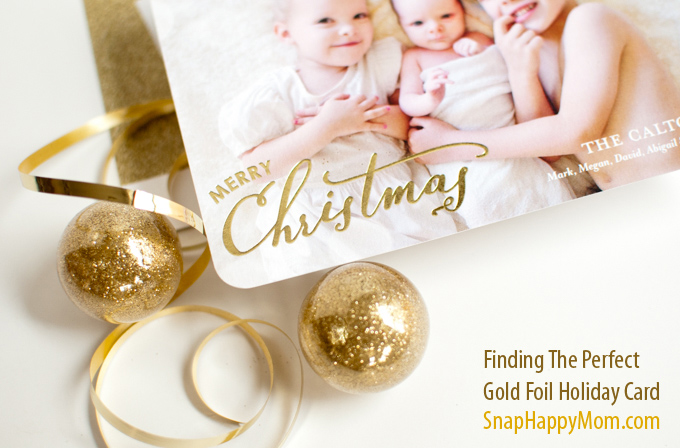 If you want to send foil-stamped cards this year, check out the Perfectly Personal™ options from Shutterfly. I picked one gold-foil design that says Merry Christmas for the front of all my cards.
I couldn't decide if I wanted the glitter or the shimmering design for the back... so I ordered both!
If you love the gold shimmer look...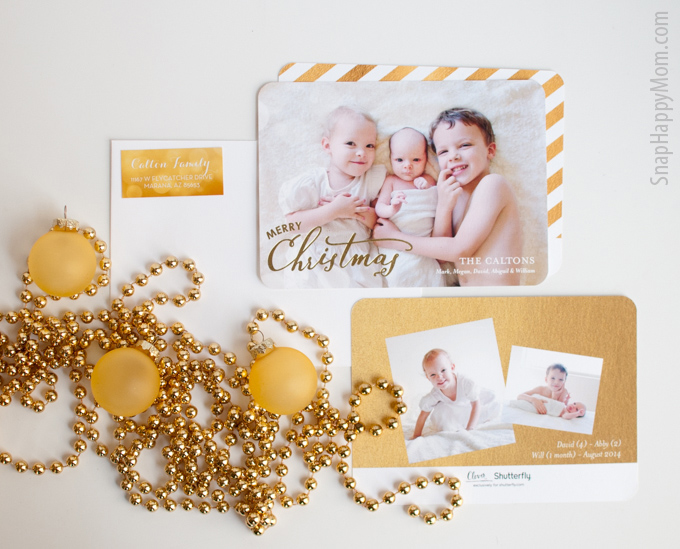 Cards: Bright Bokeh Labels: Shining Brightly
I wanted to pick just the right shimmery details to go with the gold foil on my front design, so I went with the backgrounds that imitate gold shimmer color and stripes. The bright gold is so festive and fun, and there are perfect shimmer address labels to match!
If you love the gold glitter look....
Cards: Bright Bokeh Labels: Blessings of Christmas
The same foil-stamped design can look totally different when you pair it with gold glitter. There are two options for the back of the card that both feature the glitter look without the mess!
I love the delicate glittery snowflakes, as well as the background that looked like solid glitter. Add in some pretty address labels and classy rounded corners for a perfect stationery suite.
If you are feeling really busy...
I'm a big fan of anything that makes the card-sending process easier. Personalized postage to save me a trip to the dreaded post office? I'm in! Pre-printed address labels? Yes, please! I love that Shutterfly has cute address labels that match my cards perfectly.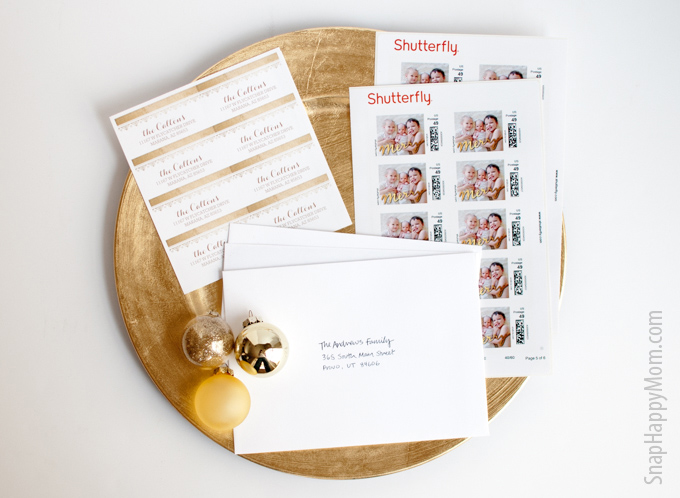 Labels: Blessings of Christmas Personalized Postage: Merry Moment
If you're throwing a party...
Oh, what fun! Aren't these gold-look invitations lovely?
Shutterfly has party invitations too, in all different styles. I'm obviously into gold this year, and I loved this one with teal and a bit of gold shimmer.
Now, who's in for dinner at my house?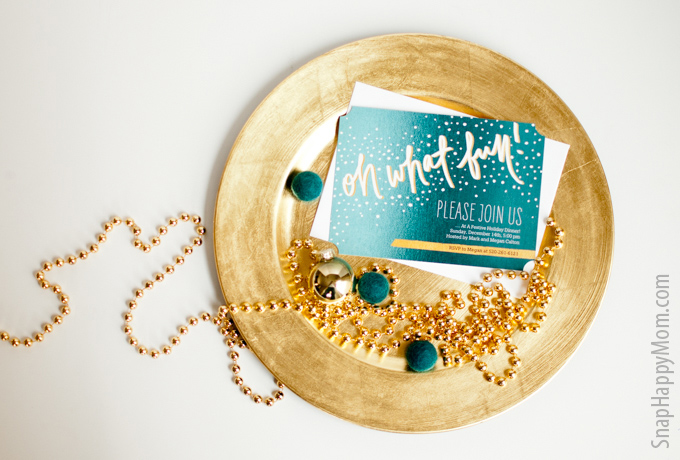 Party Invitations: Shining Fun
Bonus Card Tip!
Add your children's ages with their names. I can't tell you how many comments I get about it every year! People really appreciate that little detail, especially the family and friends that live far away and aren't as involved in our everyday lives.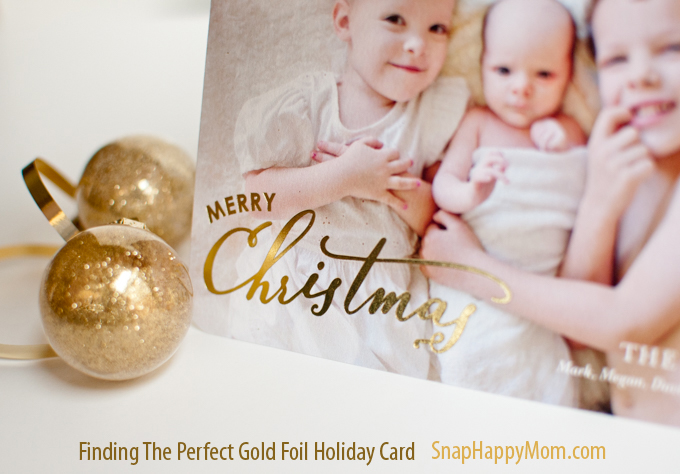 Comment below: Which version do you like better- the gold glitter or the gold shimmer? I love them both!
This post is sponsored by Shutterfly and I received compensation in exchange for this post; however, all opinions and styling are my own.