We love books, and book subscriptions for toddlers are a fantastic way to introduce new books into your library. It's convenient, cost-effective, and fun to get new books in the mail, especially ones you might not have tried otherwise.
Book subscriptions for toddlers also give you a way to open your world to new authors, diverse cultures, and the many benefits of reading aloud to your child.
And in this strange time of life, it's a great way to try new books if your library is closed or you're not comfortable with sharing books. We totally recommend these 7 book subscriptions for toddlers!
---
The Best Book Subscription Boxes for Toddlers
1. Bookroo
Bookroo is a super popular book subscription for kids, and for good reason!
There is a Board Book Book and a Picture Book Box that are both good fits for toddlers, depending on their age.
Bookroo's box for age 0-3 comes with three board books, so it's perfect for toddlers who might not be super careful with books yet. The books are usually about 8 to 14 pages long, and the box includes an insert with insights into the books, authors, and illustrators.
If your child is age 3-6 and ready for paper pages, try the Picture Book Box. It comes with two hardcover picture books, with about 32-40 pages each.
Their books are selected through a combination of reviews, ratings, and feedback from parents, kids, educators, and experts. A subscription is $19.95 a month, plus a fixed shipping cost of $4.99.
Also, every book in the Bookroo subscription box for toddlers comes individually wrapped, adding some extra fun and specialness!
---
2. Owl Post Books
Owl Post Books is an interactive monthly book subscription for children of all ages. The books in each box are hand-picked by the owner, who has been an educator for over fifteen years.
For $15 a month, you'll get one brand new kid's book for kids in the age ranges of 0-3, 4-7, 8-11, or young adult.
If one book isn't enough, you can get 3 age-appropriate books and a themed toy for $33 a month. The boxes are available for ages 0-3, 4-7, and 8-11.
Owl Post Books is available here.
---
3. Little Fun Club
Little Fun Club keeps an inventory of books for kids from 0-12 that is constantly evolving and updating. Their tagline is that they ship imagination, one box at a time!
My favorite part about Little Fun Club is that you can tell them your child's interests, and they will curate the books to those preferences. So if your child likes fairy tales or animals or trucks, they'll find the best books they can in those themes.
One of the things I like is that they add new, thought-provoking titles each day, so their inventory is always changing. There's no assembly line or set schedule of books. Every single box is hand-curated by their team!
Little Fun Club's month-to-month plan is 2 books for $20.95/month or 3 books for $24.95/month, plus $5 shipping and handling in United States. The plan is cheaper if you pre-pay for months several months in advance.
You'll also need to select your child's age so you're sure to get age-appropriate books.
Little Fun Club is available here.
---
4. Reading Bug Box
The books in each Reading Bug Box are picked out by expert booksellers who have first-hand knowledge of the best kid's books out there. The staff hand-selects books that they try to match perfectly to your child, based on their age and interests. You can also add their birthday month so your child can get a fun, extra surprise in that box.
Books are the main focus of each box, but they do sometimes add in some "extras," like stickers, art supplies, small games, or activities that are matched with the books in the box. For a subscription for children between 0 and 4, it is $27 a month.
Reading Bug Box is available here.
---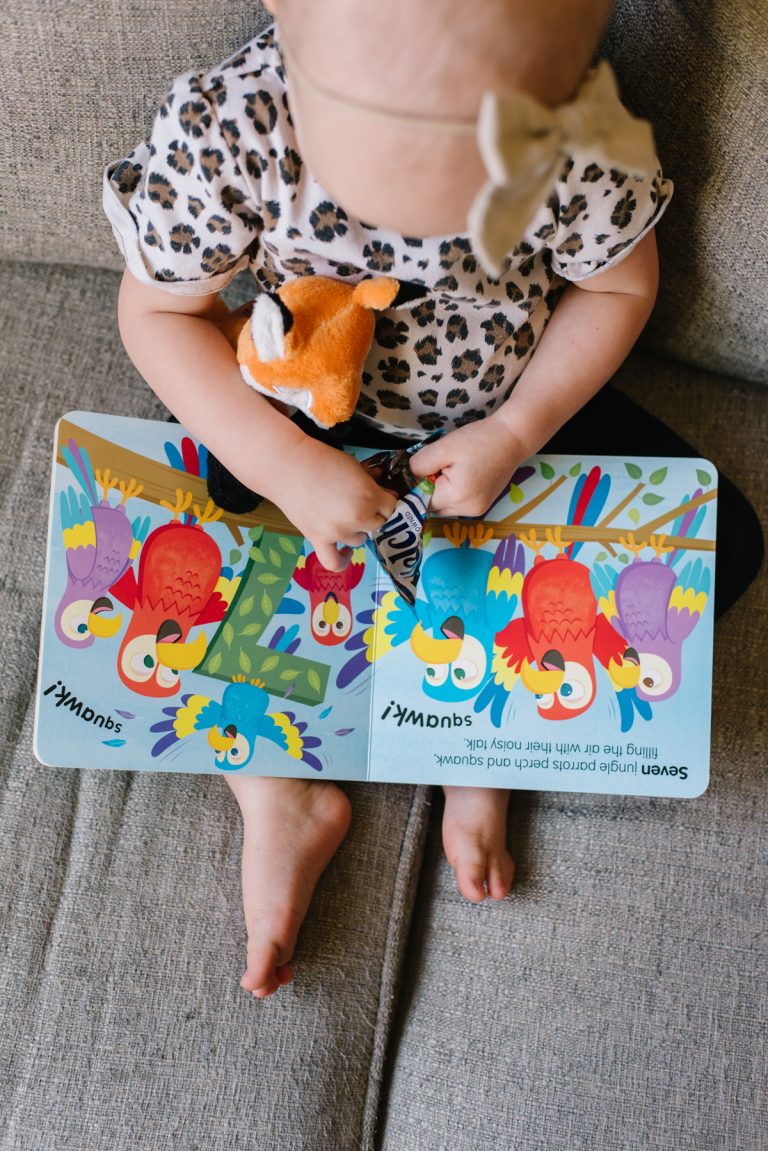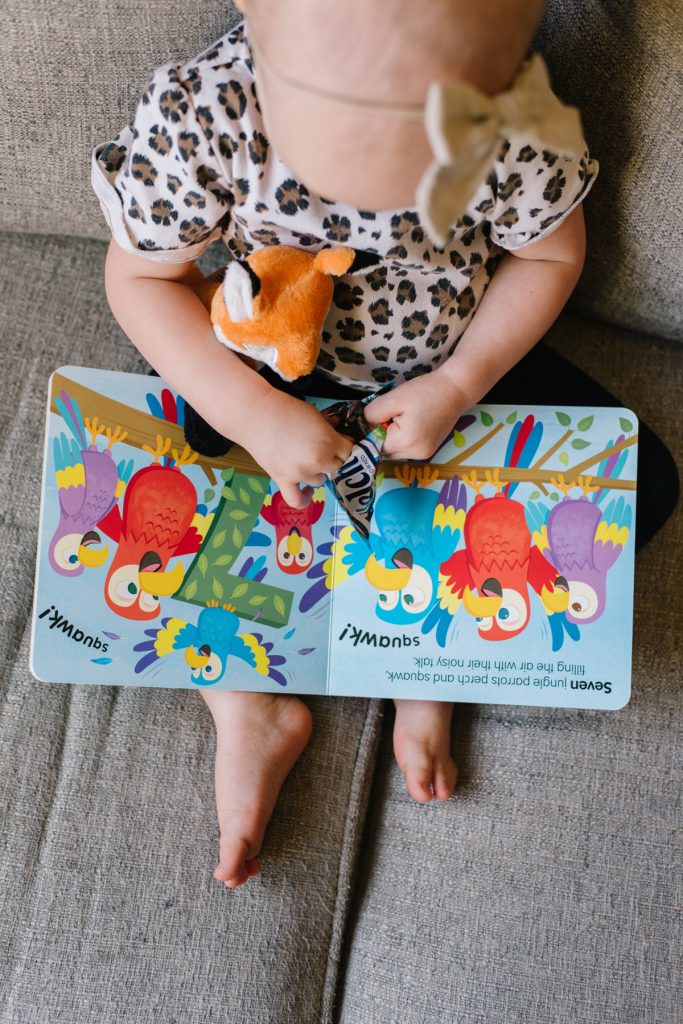 ---
5. Lillypost
Lillypost provides books for kids from infancy to 7 years old. You can select your child's age and get 4 board books, 3 picture books if your kid is a bit older, or a combination of the two).
A subscription is $19.95 a month, plus shipping. For each box sold, Lillypost also donates a book to a child in need, which is a cool perk if you want to do a little good. So far, they've donated over 142,000 books across the United States!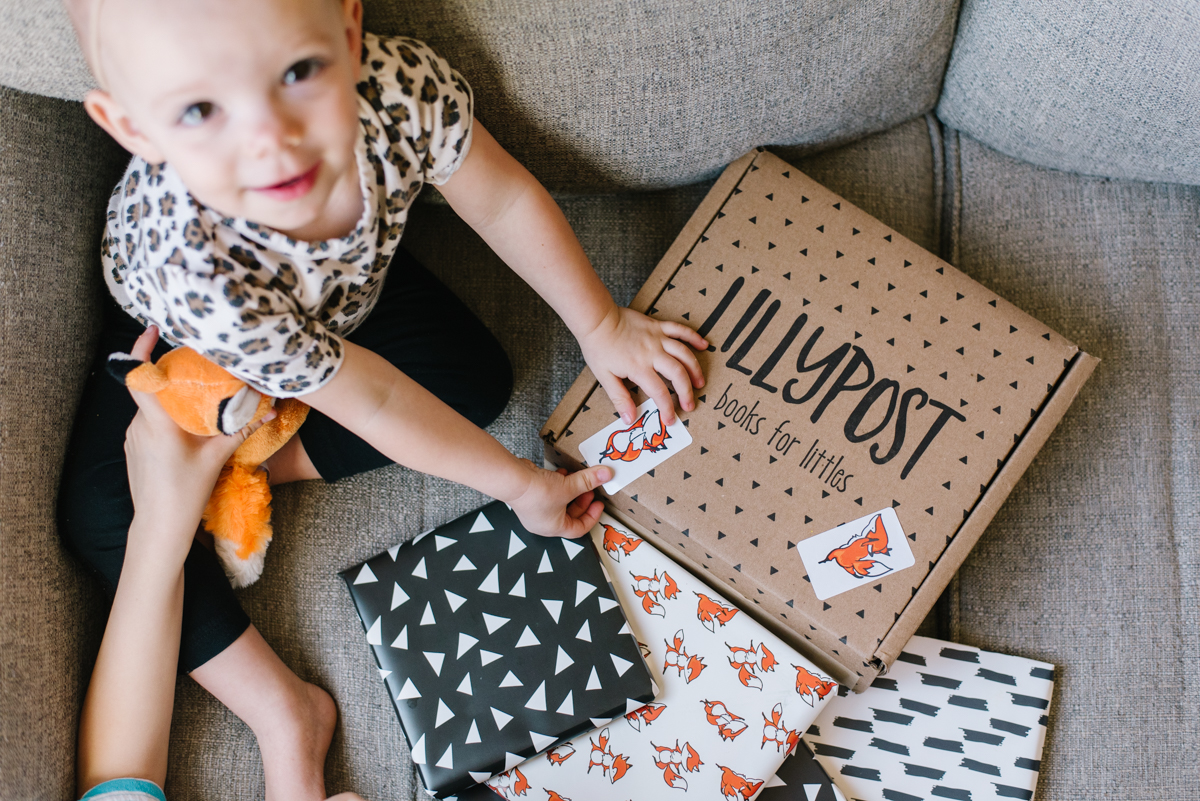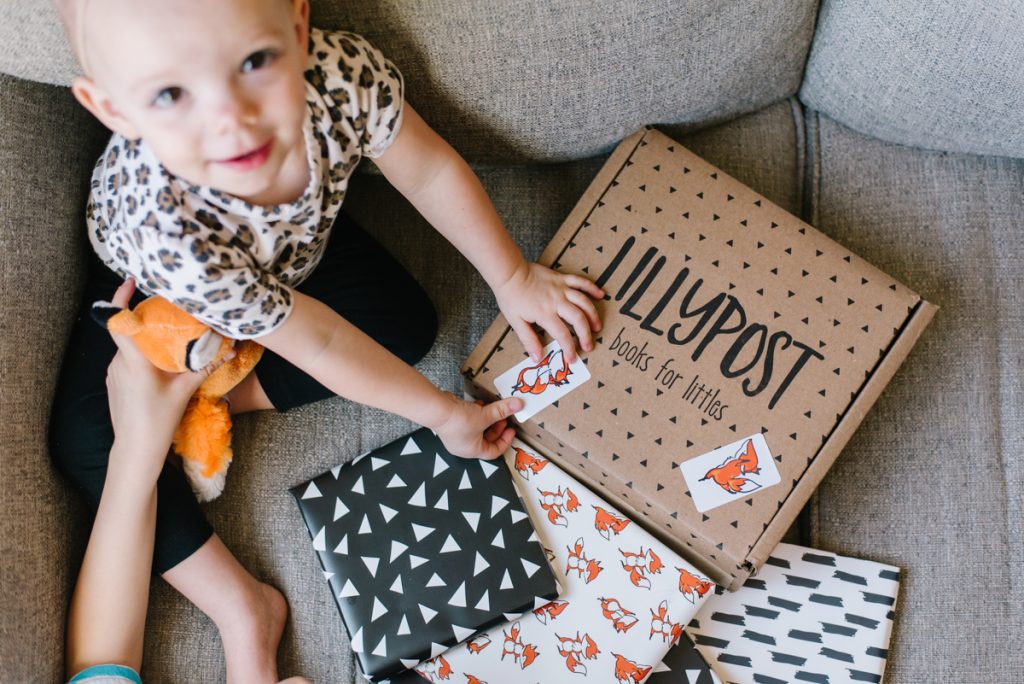 We got the subscription for slightly less by paying for 3 months upfront. It's been so much fun to open new books each month, and my toddler adores reading them with the little fox stuffie they send.
Click here to head to a full review of Lillypost and our Lillypost Unboxing Video here.
---
6. Little Bookish Wardrobe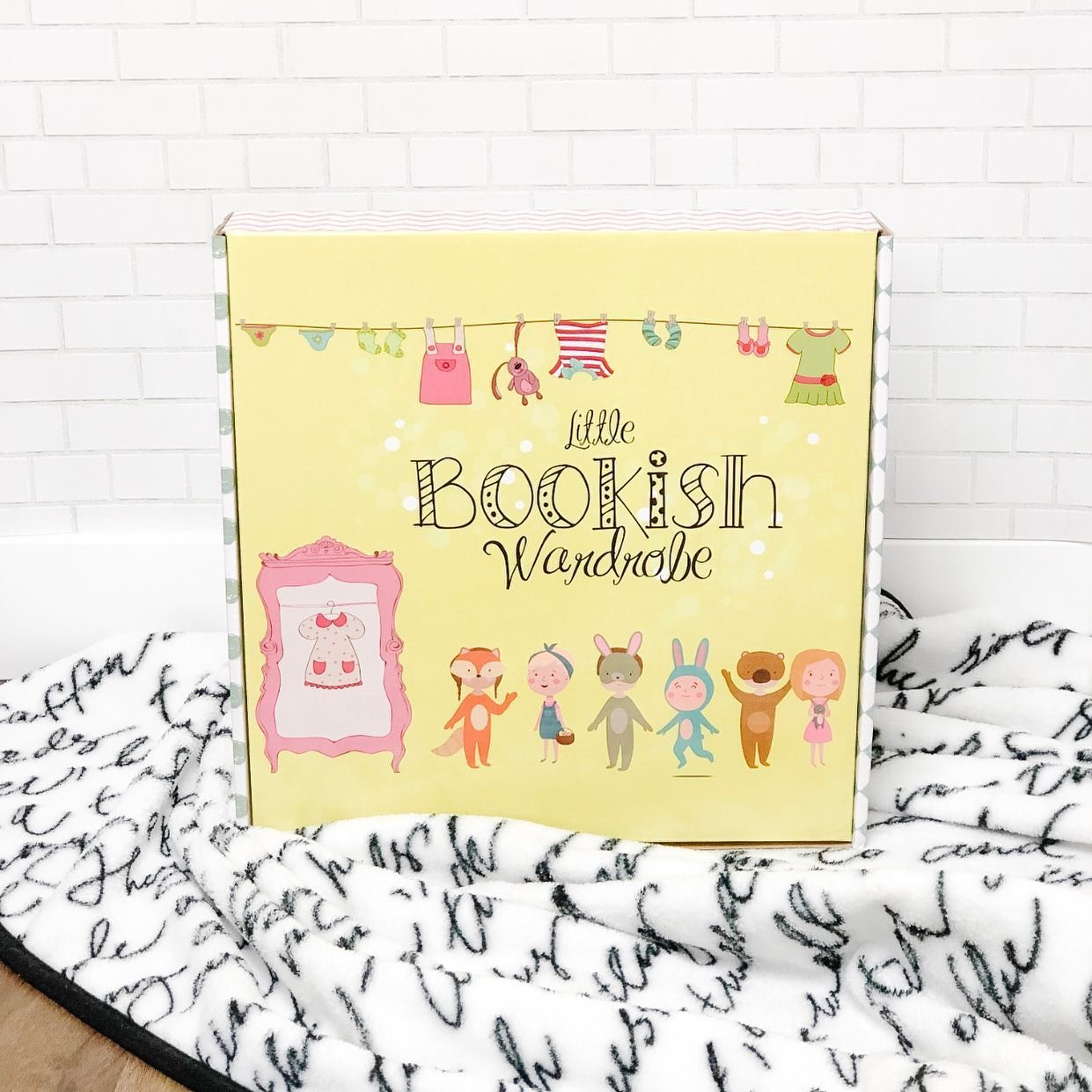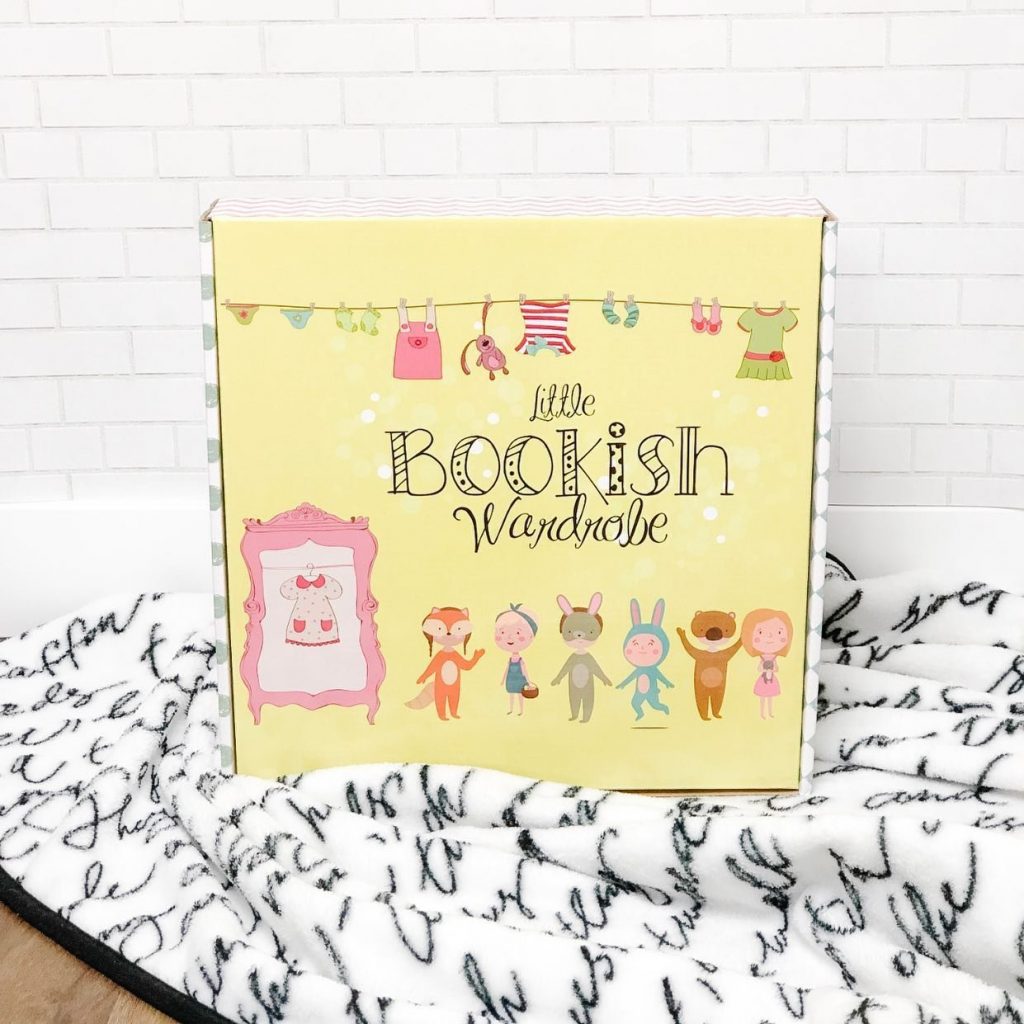 Little Bookish Wardrobe is a monthly subscription for toddlers that takes reading to the next level. I am anxiously waiting for my baby to be old enough to fit into the costumes - it looks so cool!
Every month, in addition to a new book, your child will also receive unique play costume pieces that go along with the book and interactive questions to encourage them to act out scenes or discuss their favorite parts of the book.
Designed for children between 3 and 7, this service is $33 a month. As soon as my baby is old enough, I'm signing up for this!
Little Bookish Wardrobe is available here.
---
7. Amazon Book Box
UPDATE: Amazon Book Box is not currently open to new subscribers.
If you're already a Prime member, then Amazon Book Box is going to make you very happy. It's a curated subscription that delivers children's books every 1, 2, or 3 months - you choose!
There is a toddler book plan, where you receive 4 board books in each box for $19.99 a month. You get to preview the books, and swap between the options if you'd like to pick something else. I don't think any of the other options let you preview the options, but I love it!
Amazon Book Box is just as convenient as ordering from Prime, but you get introduced to books you might not have known about otherwise. I love that the books are catered to your child's age - you put in their birthday, and they are taking that into account! So board books for toddlers will be age-appropriate (as will ones for little babies).
You're also getting a discount on the books themselves since it comes out to $5 a book! The Amazon listing for my last four books was 5.80, 7.89, 7.99, and 7.99, totaling $29.67. But through Amazon Book Box, that whole box was only 19.99.
Amazon Book Box is available here. (Not currently open.)
Click here to see all the reasons we love Prime Book Box, and see some examples of books we've received.
(Amazon Book Box was previously known as Prime Book Box for Kids, but the name was changed.)
---
We've already subscribed to more than half of these boxes, and only have 2 left to try (as soon as my toddler turns 3 we'll get Bookish Wardrobe!
Which one are you most excited about?