Choosing meaningful gifts for tweens can be hard: those years between 8-12 are tricky! We recommend these subscription boxes for tweens as awesome gifts. Everyone loves to get mail, and these tween subscription boxes deliver a fun project every month.
Send this list to the grandparents! One of the nice things with subscription boxes for tweens is that you can find something to fit any budget - from a trial box to 3, 6, or 12-month commitments.
These monthly subscriptions for tweens have all been hand-picked by us. From crafting and cooking to tinkering to electronics, you're bound to find something that appeals to your child, or encourages a new hobby!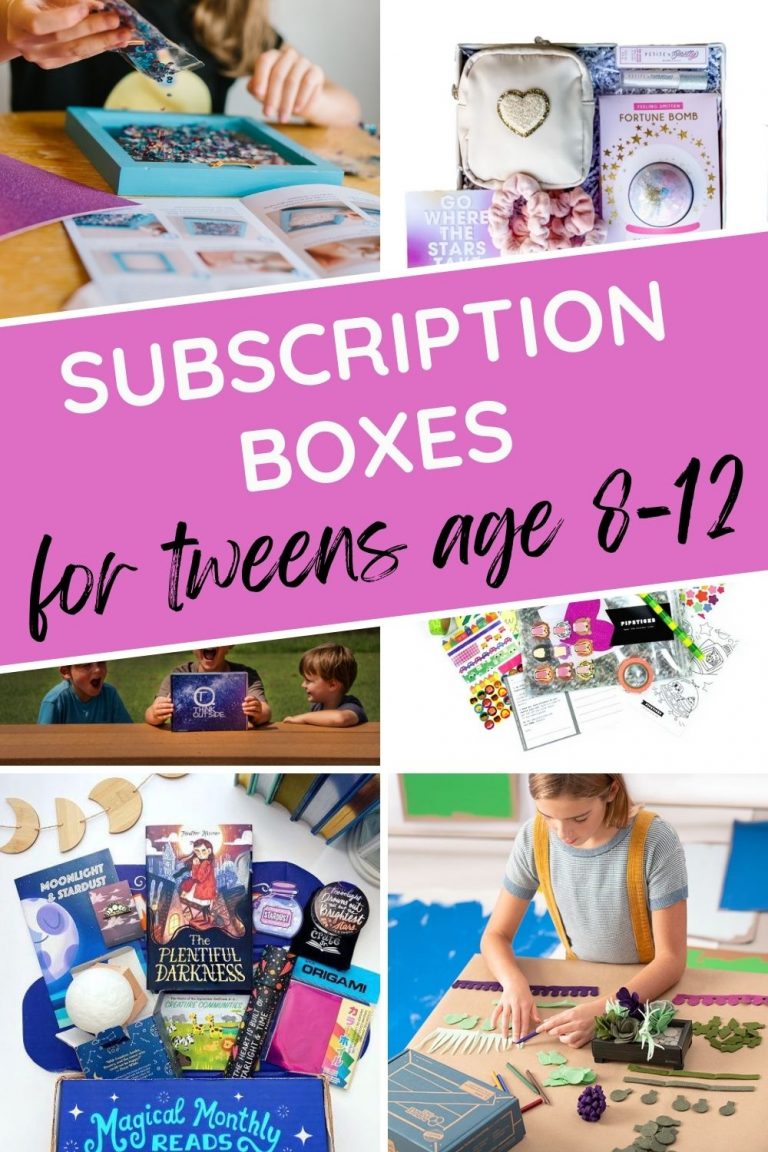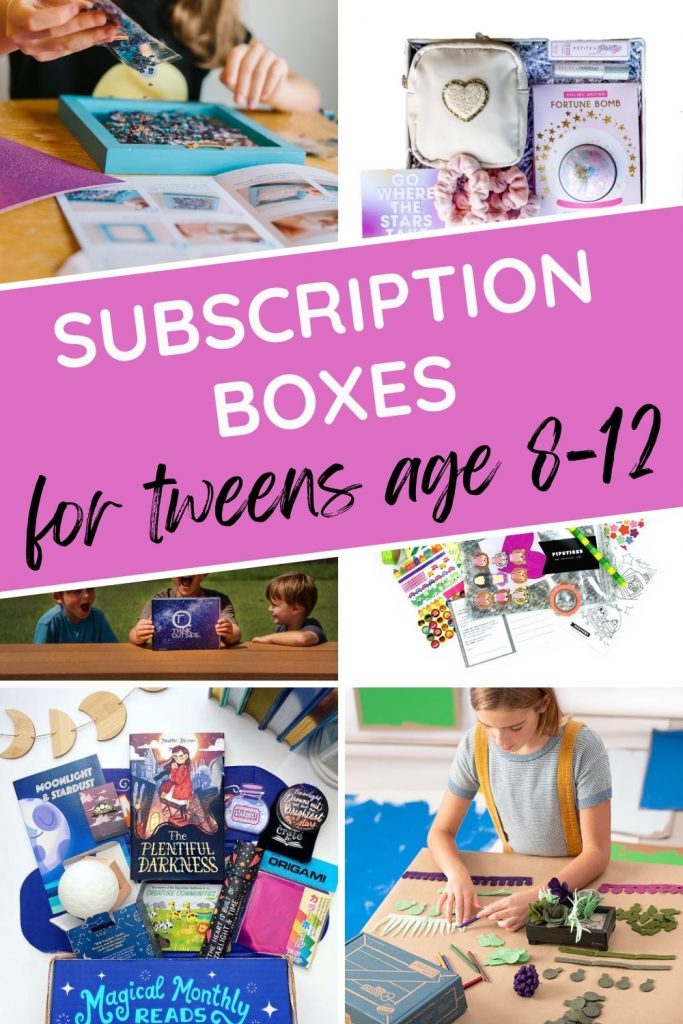 Jump to:
---
Creation Crate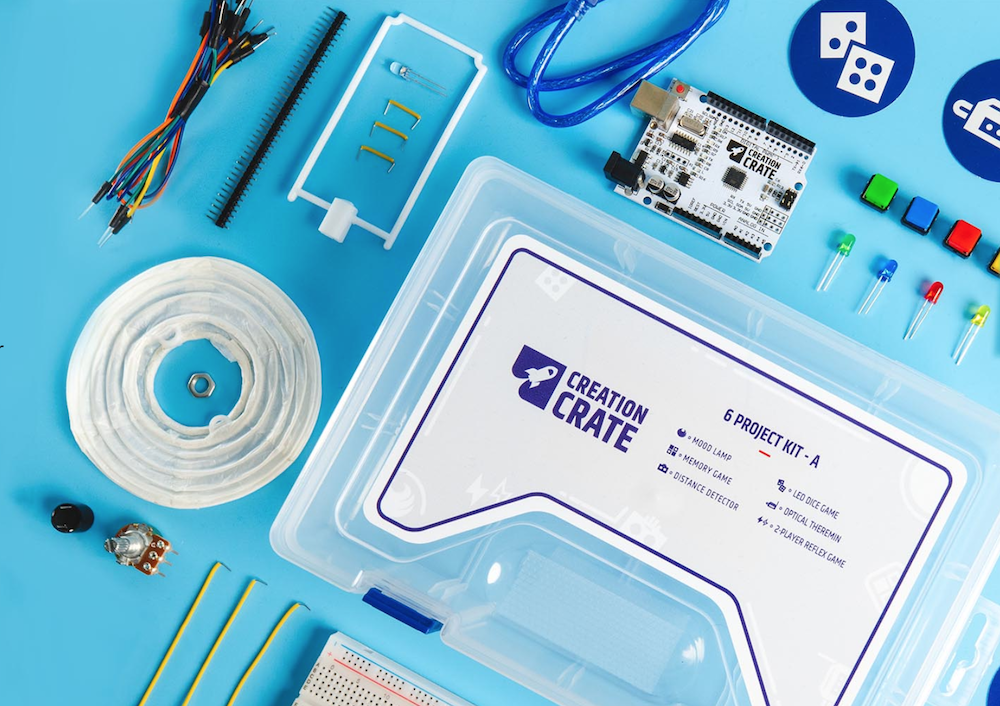 Does your tween like tech or electronics? Creation Crate is made for anyone who wants to learn how to build and program new technology projects.
Hint hint - this is what we are getting for my 12-year-old this year.
For $30 a month, you'll receive all the needed components and access to online instructions, video tutorials, and one-on-one support for troubleshooting issues. Your child can learn to build mood lamps, games, weather stations, and more.
The projects with Creation Crate become progressively challenging each month, and everything your tween needs for amazing new projects will be delivered right to your door.
Creation Crate is available here.
---
---
Strong Selfie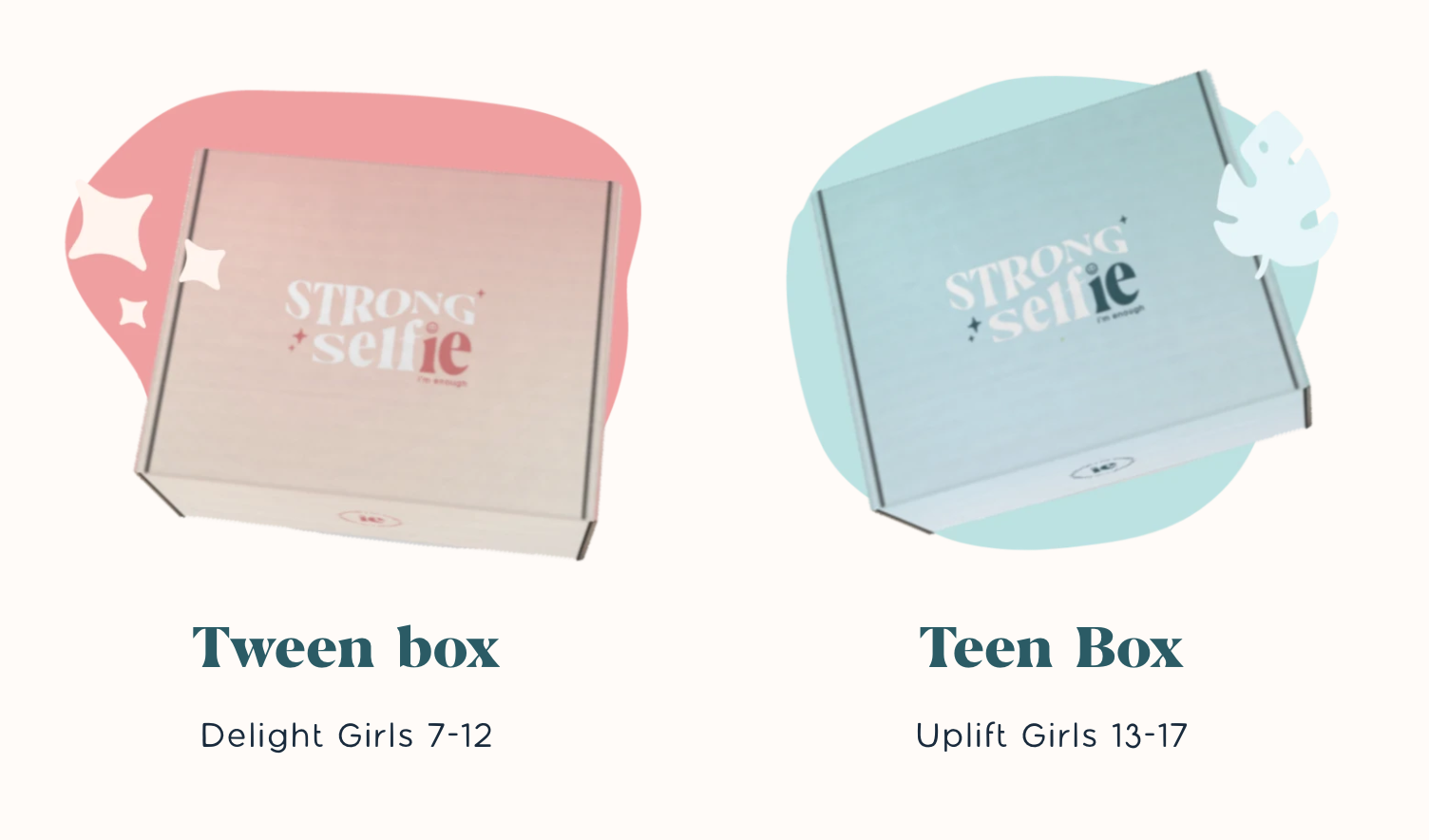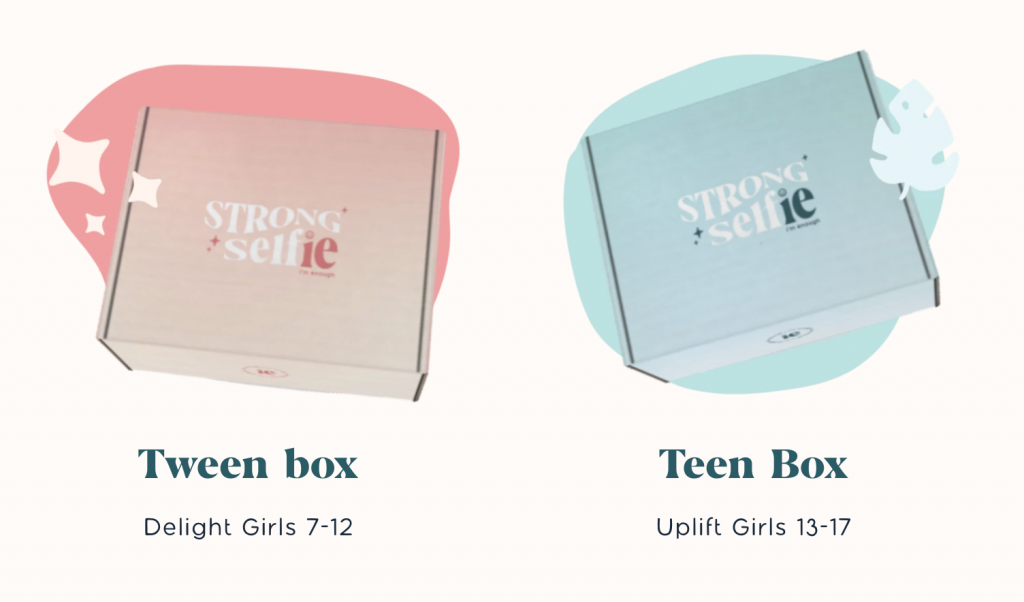 Being a teenage girl isn't easy, especially in these times of social media, countless extracurriculars, and quarantines. And if you're a parent of a tween or teenage girl, you know it can be even harder to find the perfect gift for them.
Strong Selfie is a gift subscription box for the tween and teen girls in your life. A new box is delivered each season (back to school, holidays, spring, and summertime) for $56 per season. Each box is filled with products that revolve around what they call the "four corners of self(ie) strength," which are designed to help girls become confident young women.
If you're stumped on gifts for your maturing daughter, check out Strong Selfie. Their subscription boxes are great for tween and teen girls who are growing into young women.
Strong Selfie is available here.
---
---
Tinker Crate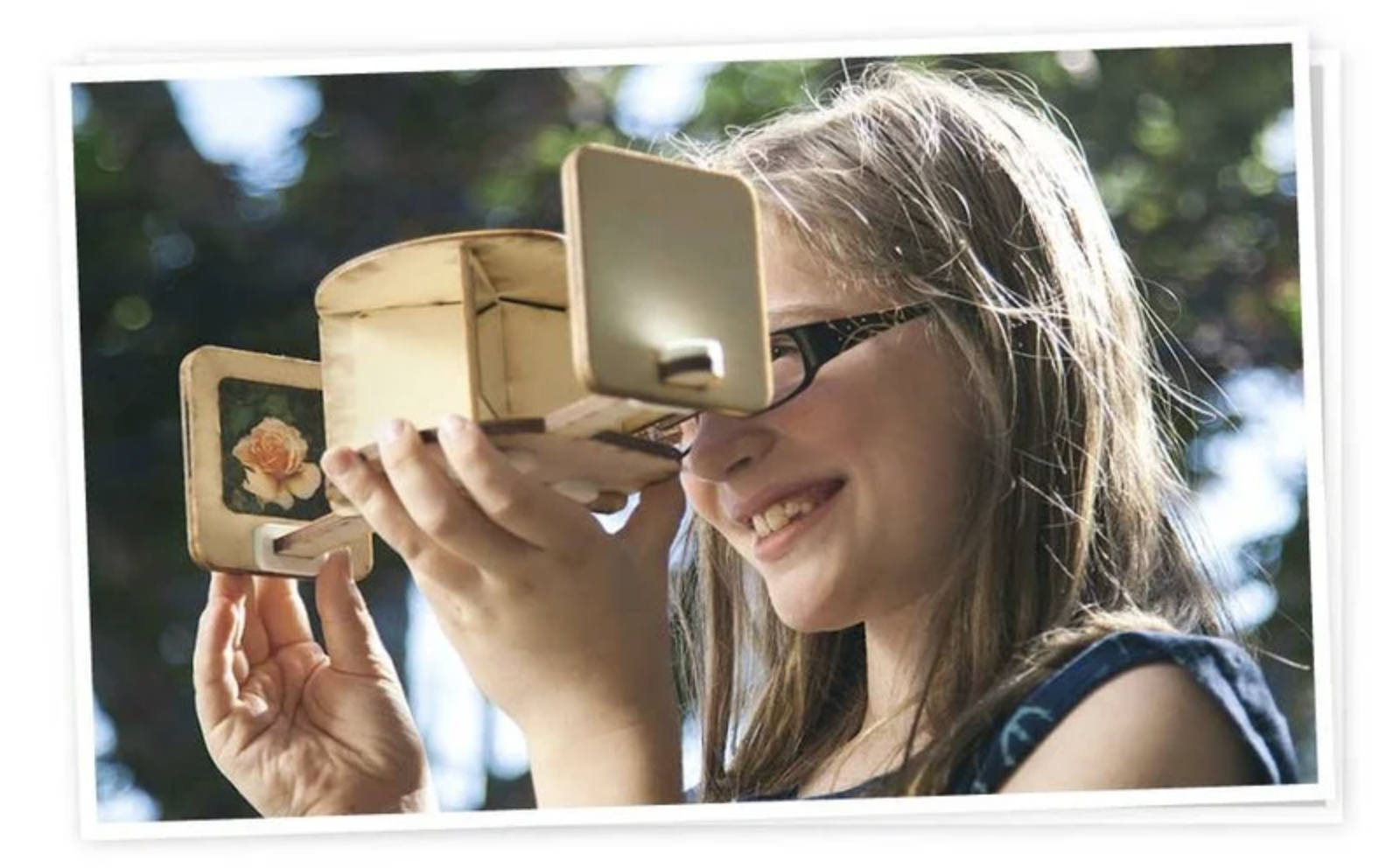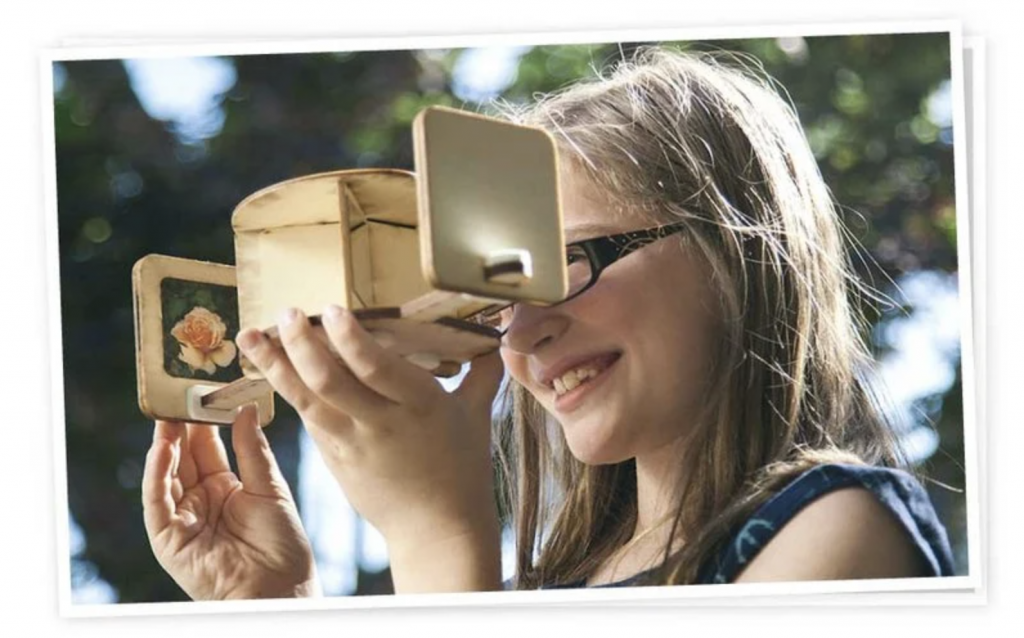 Tinker Crate is a subscription box for tweens ages 9-16 that develops their curiosity in the STEM areas. It's a great way to explore science, technology and engineering with fun projects!
You build a project every month with the included materials. My 10-year-old has done a year's worth of Tinker Crates, and he's made all sorts of cool things: a catapult, walking robot, spinning motor, and more.
For $20 a month, each crate has all the materials your child needs to build a new STEM project with detailed step-by-step instructions, online tutorials, and additional science content and activities.
The projects in each Tinker Crate explore topics in engineering (mechanical, electrical, industrial), science (chemistry, biophysics, astrophysics), and more!
If your child has an interest in science or engineering, then this is the box for them!
Tinker Crate is available here.
---
---
Annie's Creative Girls Club
Annie's Creative Girls Club is a subscription box for tweens that will delight little crafters.
Annie's Kit Clubs are made to help nurture your family's creativity and love of crafting. They have tons of options for different subscription boxes for all ages and interests, but there are two designed especially for tweens.
The Creative Girls Club is designed for girls between 7-12, and each kit includes easy-to-follow instructions and all the materials your daughter will need to make a new craft.
We wrote a dedicated review about our experience with the Creative Girl's Club- hint: she loves it!
The kits contain a variety of crafts, so she can learn things like painting, beading, stitching, paper crafting, and more! Creative Girls Club ships two new projects each month for $20.
Annie's Creative Girls Club is available here.
---
---
Young Woodworkers Club
Annie's Craft Kits also offers a subscription for any budding woodworkers.
Young Woodworkers Kit Club is also meant for children from 7-12 and contains high-quality tools, materials, and instructions. It is not boy or girl-specific - the projects should appeal to all kids.
These kits ship once per month for $20 and your kids will love learning to make airplanes, turbo racers, candy machines, and more.
Young Woodworkers Kit Club is available here.
---
---
Owl Crate Jr.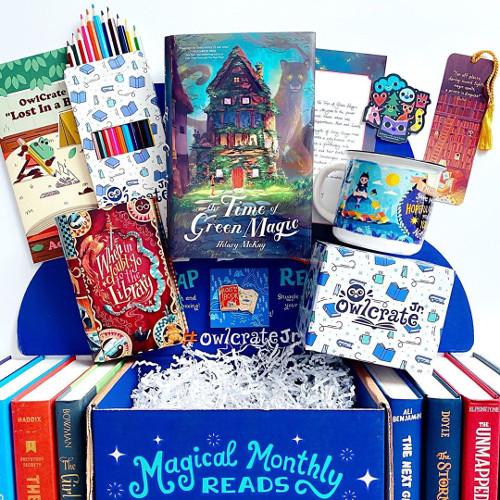 Owl Crate Jr. is a monthly subscription box for tweens who love to read. Each month, the crate revolves around a different theme, and you'll receive fun and unique items related to that new theme.
Your child will also receive a brand new middle-grade hardcover novel, an exclusive letter and signed bookplate from that author, as well as a second book, activity, and game. Each box will also include a magazine and a collectible sticker.
For $28 a month, your book-loving tween will get a new box full of fun books and items that will let them drift off to a brand new world for a few new hours.
In our experience, the Owl Crate has been liked more by my daughter than my son. The crate is not for either gender specifically, and they work hard to make sure it's not "girly" at all, but the type of extra items they send just seems to appeal more to girls than boys (ie: gel pens, school supplies, a bath bomb, etc).
Owl Crate Jr. is available here.
---
---
Doodle Crate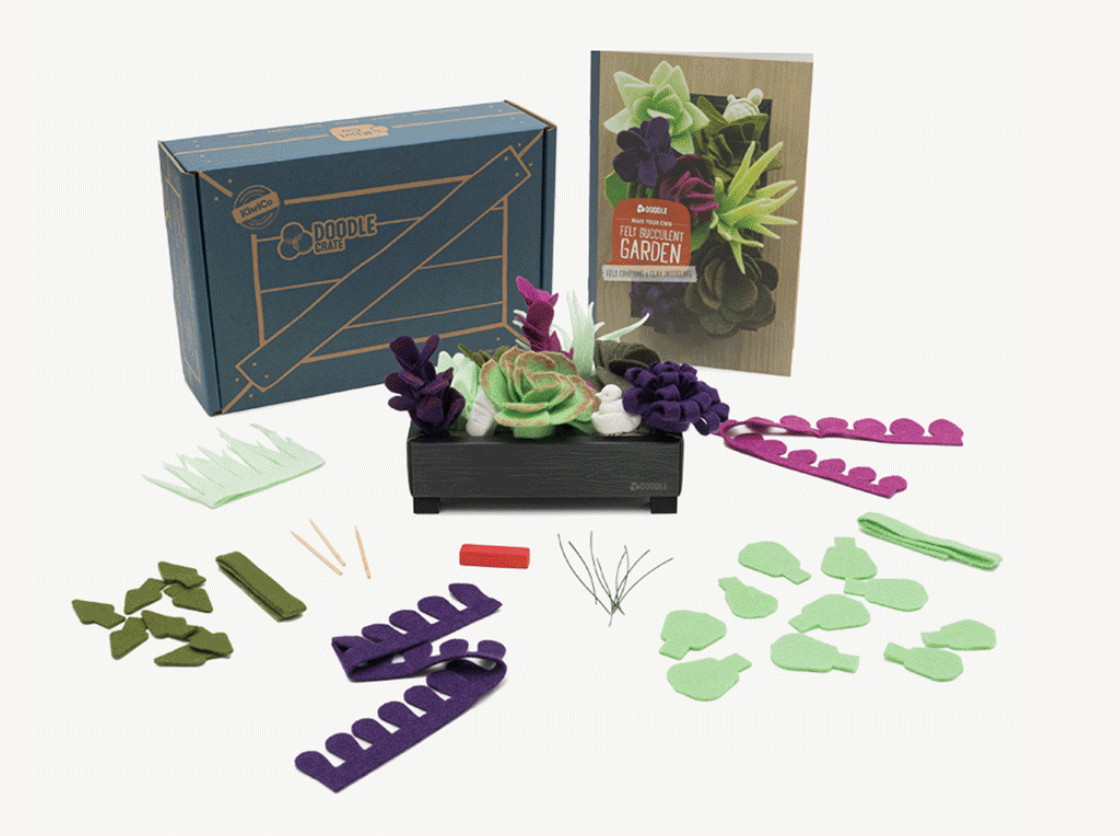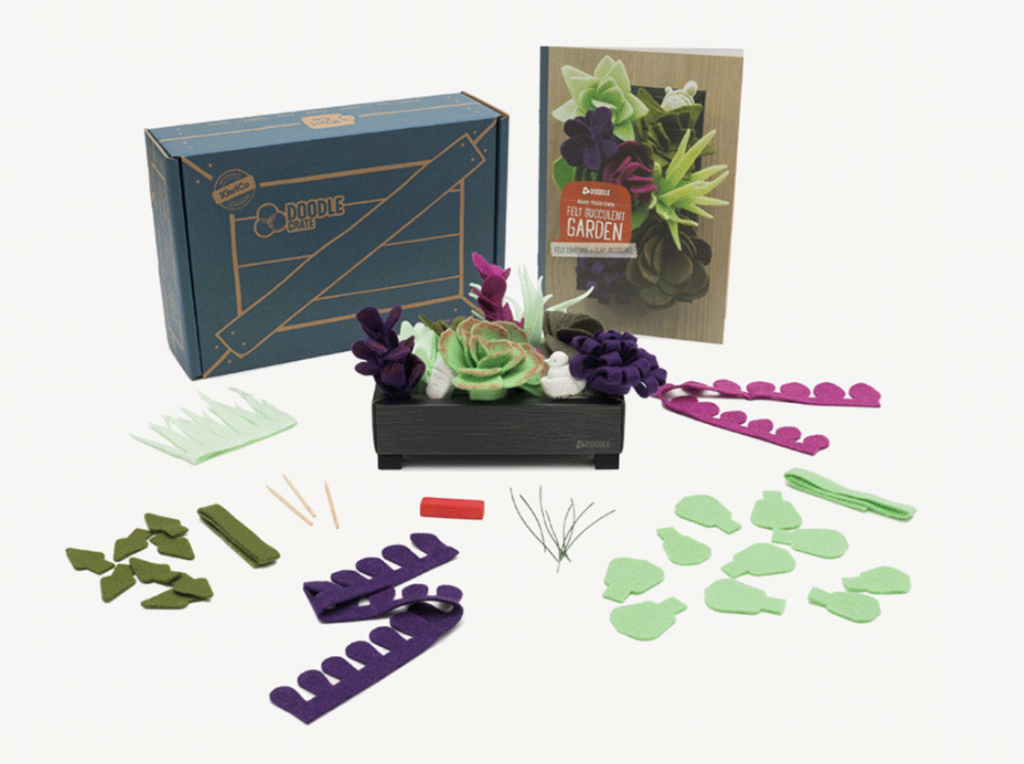 Doodle Crate was created for kids between 9 and 16, with activities designed to help them create exciting crafts using all sorts of tools and techniques. Doodle Crate is meant to inspire creativity and confidence by helping them learn new, fun skills.
Every month, you'll get new crafting tools and materials, and illustrated instructions. You'll also have access to additional design content and activities with online tutorials, tips, and tricks.
Doodle Crate is $20 a month, and each crate introduces a new skill, such as soap making, sculpting, painting, needle felting, fabric dyeing, candle molding, embroidery, woodworking, solar imaging, and more!
Of all the art subscription boxes for tweens we tried, this one is my daughter's favorite. It's the most well thought out, with more than one skill included every month.
Although crafting is often marketed to girls, I appreciate that Doodle Crate has made a significant effort to appeal to both boys and girls. The projects they send are picked carefully and could swing more masculine or feminine, depending on what choices the crafter picks for color/decorations.
If you're looking for monthly subscriptions for tweens and yours love working with their hands and creating new things, then Doodle Crate is a great option to get them inspired to explore art, crafts, and design.
Doodle Crate is available here.
---
---
Pipsticks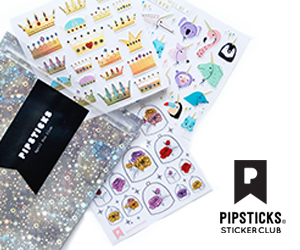 Anyone in your family obsessed with stickers? Pretty much every little girl and tween I know adores them. Welcome to Pipsticks, your go-to subscription box for all the cute stickers and stationery!
Pipsticks is a monthly subscription for paper goodies, holographic reusable pouches, little magazines for stickers and stationery lovers, and of course, sheets and sheets of stickers.
Depending on how many stickers your child needs and how old they are, there are a few different options. You can do the kid club and get 15 sheets for $18 a month or the kid petite club and receive 7 sheets for $12 a month.
There is also a pro club and pro petite club available for the same prices, in case you need your own sticker fix. 😉
We have LOVED getting stickers in the mail with our subscription - and almost every tween girl I know would too!
---
---
Think Outside Boxes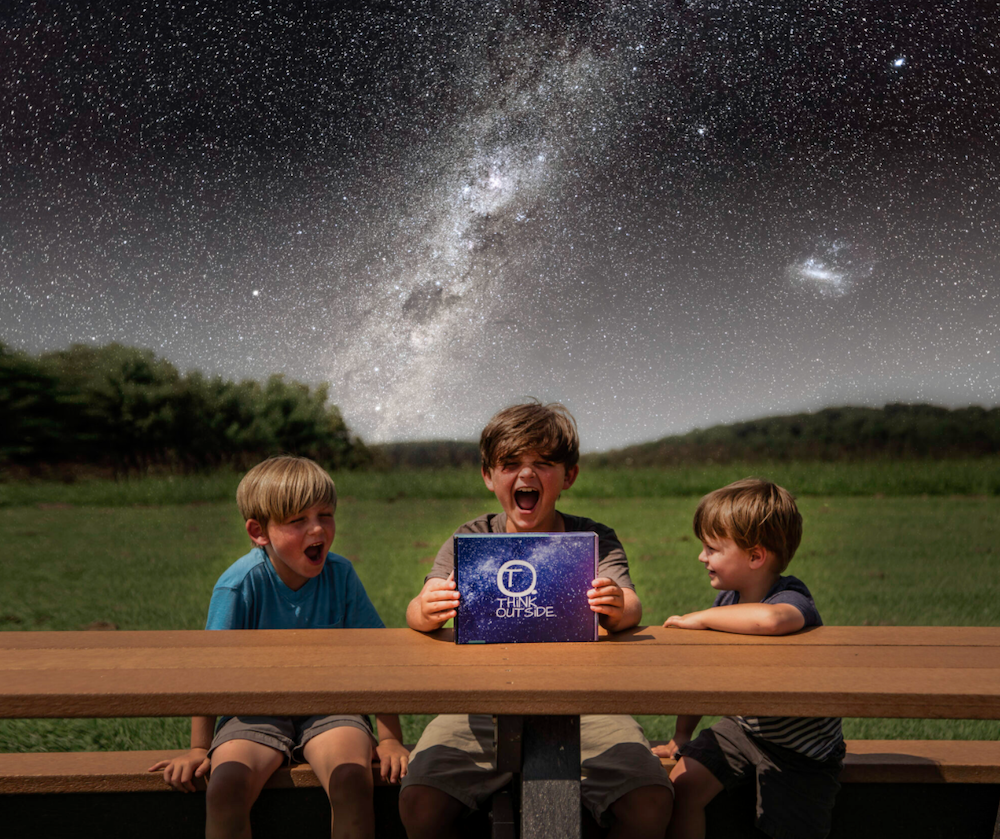 Think Outside is a monthly subscription for tweens, but also the whole family!
If you want your kids to get outside more, or if they are interested in nature, then this is the perfect subscription box for them. Each box contains 3 to 5 pieces of quality outdoor gear, resource cards, an educational booklet, hands-on activities, and challenges to do as a family.
The books are both educational and skill-building, and they teach things like navigation, shelter building, or star gazing. Each box also includes tons of resources to help get your kids outside exploring nature.
Think Outside boxes can be enjoyed by children ages 4-8 with the help of their parents, or kids between 9-14 can explore independently. For $40 a month, it's a great box for the whole family.
Think Outside is available here.
---
---
Harlow's Harvest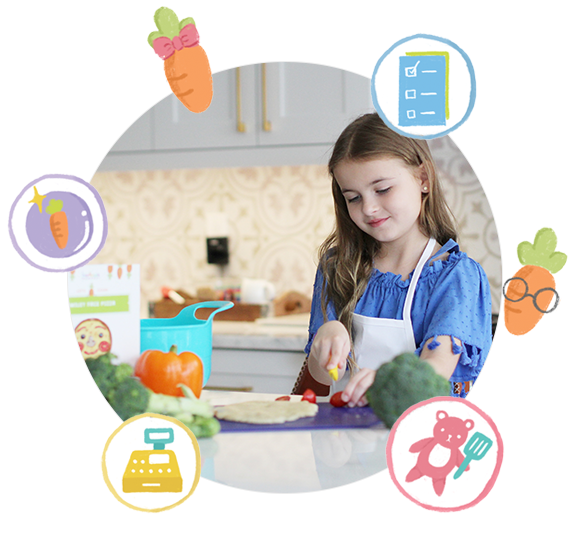 Do your kids love to cook? Harlow's Harvest is a monthly cooking kit for kids from 4 to 15. Starting at $23 a month, you'll receive a unique kitchen tool, a new recipe, and special activities in each box to help get your whole family in the kitchen and cultivate their love for cooking!
Harlow's Harvest emphasizes different skills with each of their boxes, like nutrition education, history, geography, STEM, budgeting, and eating healthy.
It's a great subscription box for tweens and kids to not only learn to cook, but to learn so much more as well!
Harlow's Harvest is available here.
---
We loved trying out these Subscription Boxes For Tweens.
They are such great gifts! Every 8-12-year-old I know loves getting things in the mail, so a monthly subscription box makes them feel loved every time they open a box.